The 44 countries that make up Europe offer so many different, wonderful, exciting things to do with kids that it's hard to choose where to go! Whether you prefer visiting charming towns with weekly markets or some of the most dynamic cities in the world or hiking through stunning scenery, you can find the right spot for your family trip to Europe.
After eight trips to Europe with kids (including a few countries we haven't had a chance to write about yet!), our top piece of advice is to slow down. You'll see more and experience deeper by spending a few weeks exploring a single country than trying to cram in 7 cities in 10 days. Read on for some of best places to go in Europe with kids to get inspired for your trip.
France with kids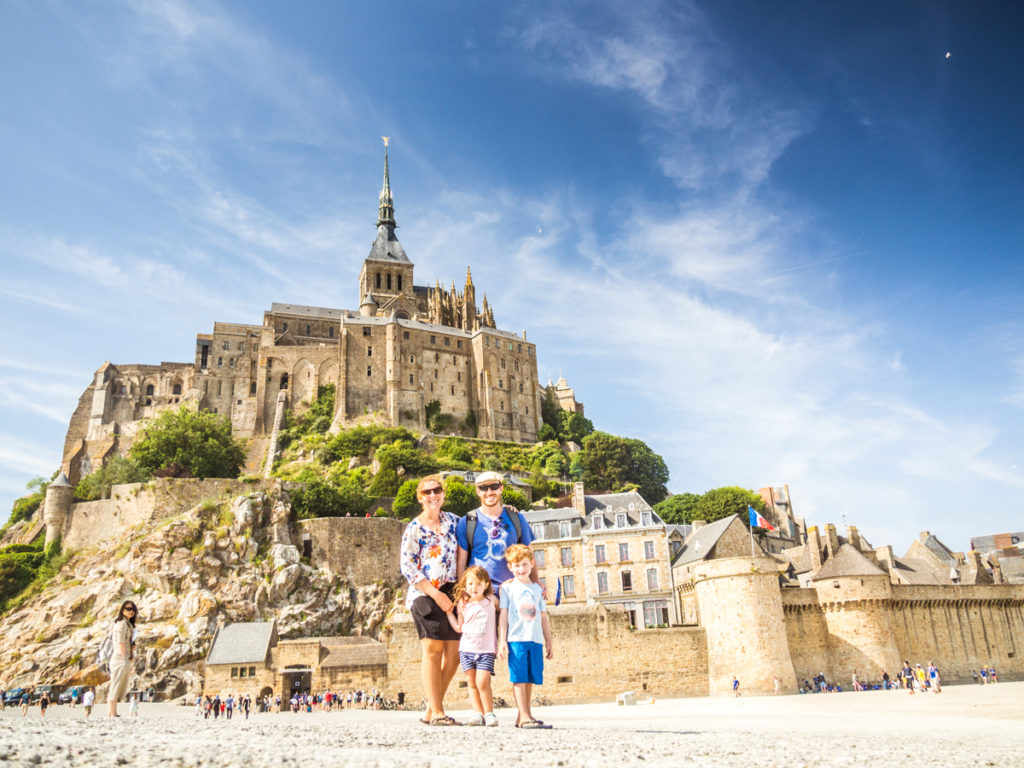 We've taken two family trips to France: once just to Paris and the other on a three-week road trip all over the country. We also did a completely different three-week road trip around the country before kids! The country has a ton to offer, especially for history buffs. Read on for some of our favorite things to do in France with kids:
Plan your trip to France with kids
–Renting a Car in France: 18 Tips You Need To Know
–10 fantastic things to do in France with kids
–Exploring the D-Day sites of Normandy with kids
–Paris with kids: 5 tips for an amazing family trip to Paris
–What to wear in Paris in May
–What to wear in Paris in October
---
Spain with kids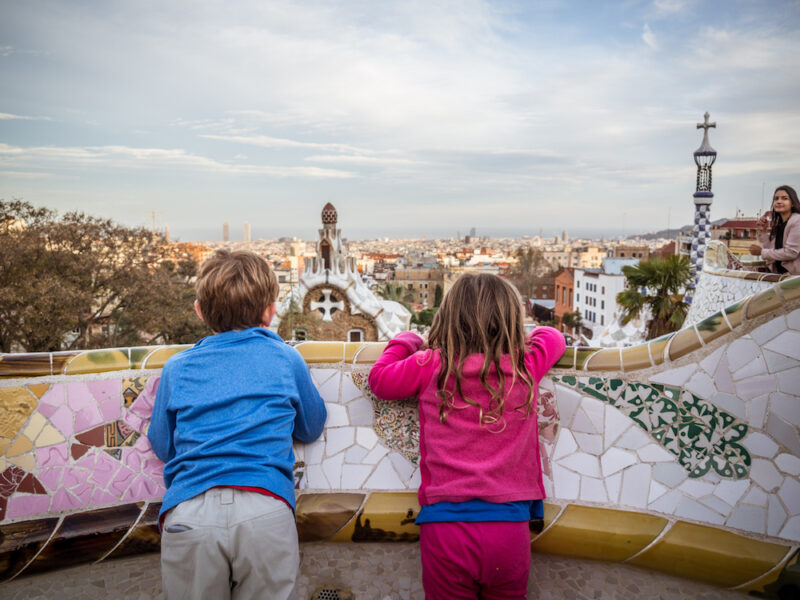 We love love love visiting Spain with kids! It's laid-back, family-friendly and offers every experience you can imagine. It's also a heck of a lot more affordable than some of its other European counterparts, letting your Euro go further.
Plan your trip to Spain with kids
–Where to go in Spain with kids (+ how to plan your trip)
–Travel Tips for Spain
–5 can't miss things to do in Barcelona with kids (+ important tips for your trip)
–Best Family Hotels in Barcelona: Where to Stay With Kids
–What to eat in Barcelona
–Why you should visit Spain in winter
–What to wear in Spain in winter
---
Ireland with kids

Ireland might just be the best first trip to take to Europe with kids. The stunning scenery of the west coast's Wild Atlantic Way will take your breath away, but when you settle down for dinner and a craic at the local pub your kids will be welcomed by familiar foods and menus in English. There's plenty of open space to roam but lots of fascinating history to add context to your journey.
Plan your trip to Ireland with kids
–Ireland with Kids Travel Guide
–Renting a Car in Ireland
–Things to do in Killarney with kids
–Things to do in Dingle with kids
–Visiting the Cliffs of Moher
–Visiting Dublin with kids
–What to Pack for Ireland in June
Want to skip all the wondering and planning? Get the perfect 10 Ireland itinerary, ready for you go book from start to finish.
---
Greece with kids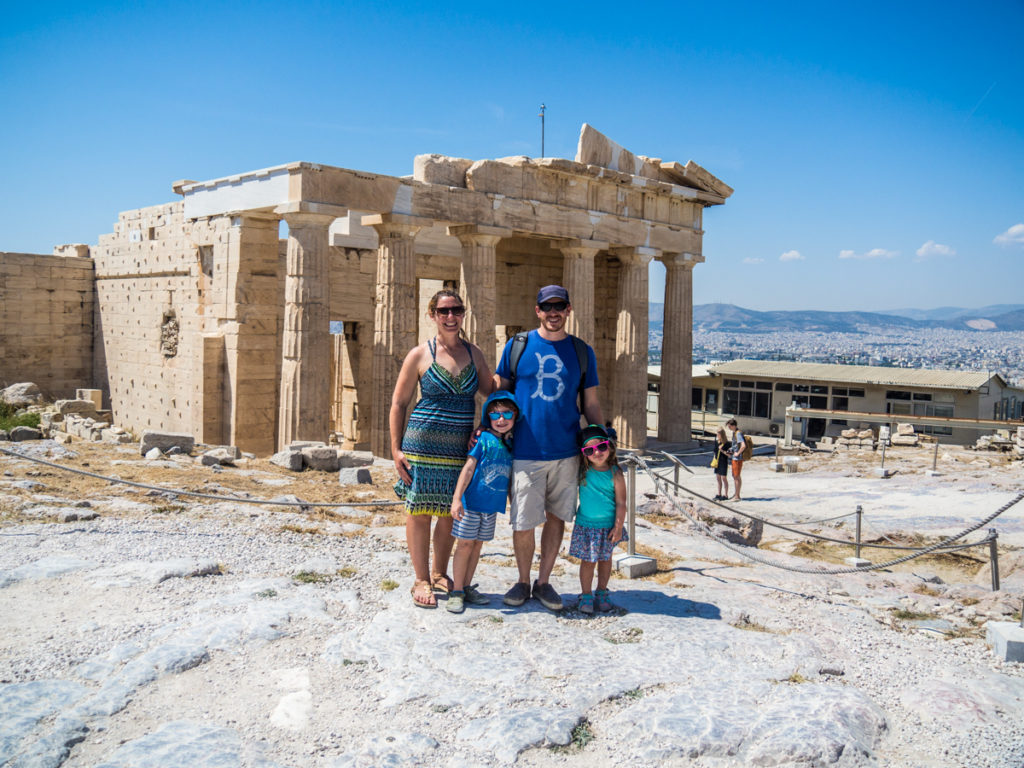 Greece was so high on my personal bucket list for years and it fulfilled all my dreams! The historic sites are incredible, the food is delicious, the beaches are (mostly) sandy and the people are lively. There are plenty of options to fit every budget. What more could you want?
Plan your trip to Greece with kids
–Greece with kids: where should you go?
–Naxos with kids: your complete travel guide
–Visiting Crete with kids
–The best of Athens with kids in one day (or two)
–Everything you need to pack for Greece in spring
–Traveling to Greece on a budget
–A Local Guide's Perfect Greece Island Hopping Itinerary
---
Italy with kids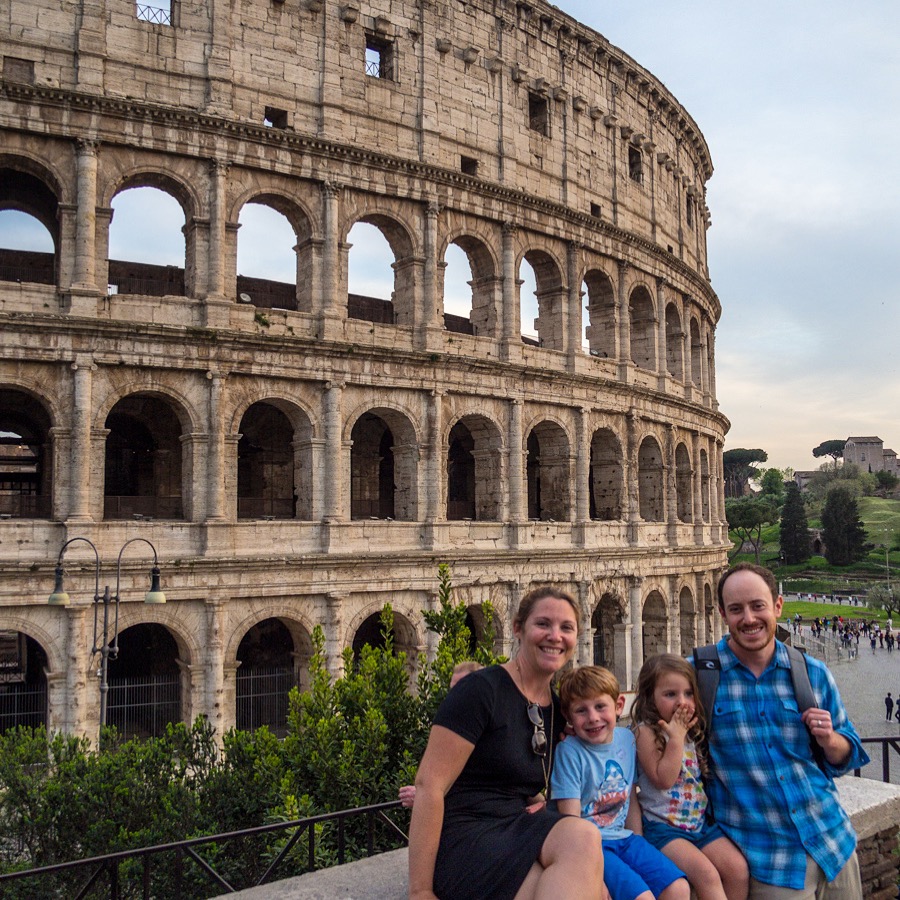 Plan your trip to Italy with kids
If you ask our daughter her favorite place on our family gap year, surely it's Italy. Why? Pizza and gelato. She's not wrong. We've visited Italy twice with kids and there's still so much more to explore!
–Where to go in Italy with kids
–Renting a Car in Italy
–23 Must-Know Italy Travel Tips
–What to pack for Italy in October
–How to travel Italy on a budget
–Wine Tasting Tours and Lunch at Avignonesi
Want to skip all the wondering and planning? Get the perfect 10 Italy itinerary, ready for you go book from start to finish.
---
Croatia with kids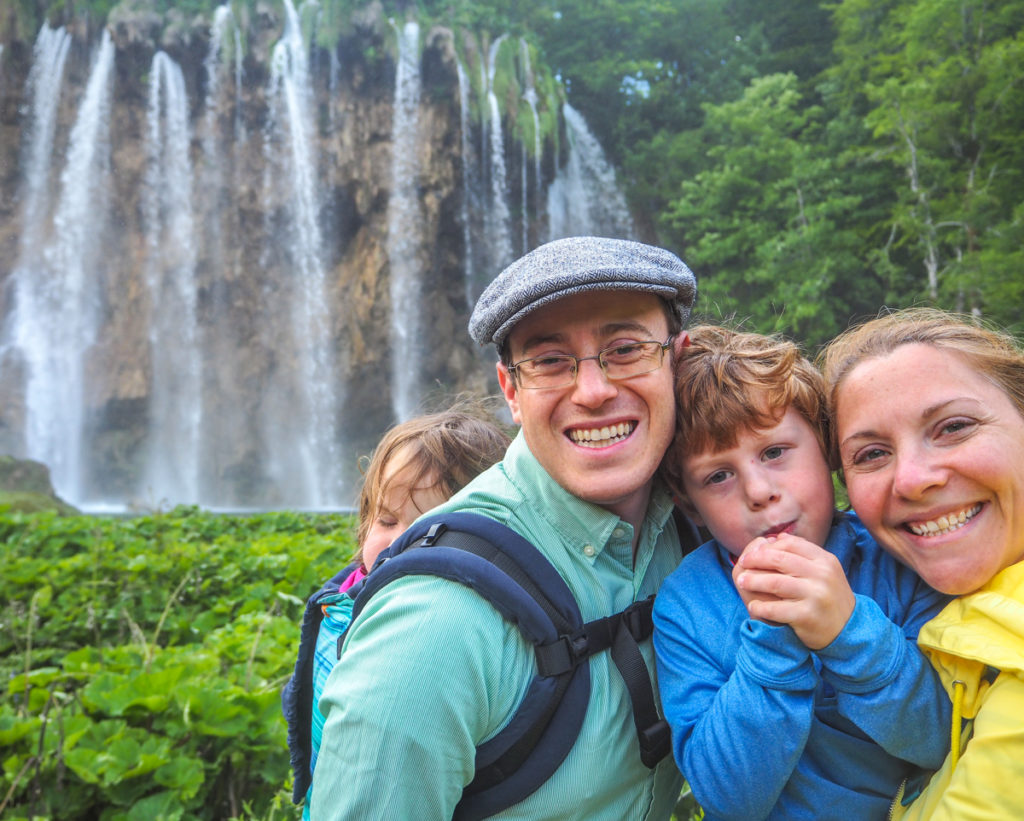 For families looking to get a little more off the beaten path and spend plenty of time outdoors, Croatia is a great place to visit. The waterfalls are epic, the people are welcoming beyond compare and the local kuna currency (named after a local carnivorous mammal) makes most areas outside of touristy Dubrovnik a good choice for visiting Europe on a budget. Between the more limited public transportation options and the abundance of wonderful spots off the beaten path, Croatia is best explored with a rental car – get the best deals here.
Plan your trip to Croatia with kids
–4 awesome ways to explore Croatia outdoors
–Wine tasting on the Peljesac peninsula
–How to sail Croatia in style
–What to Pack for Croatia in June
Finland with kids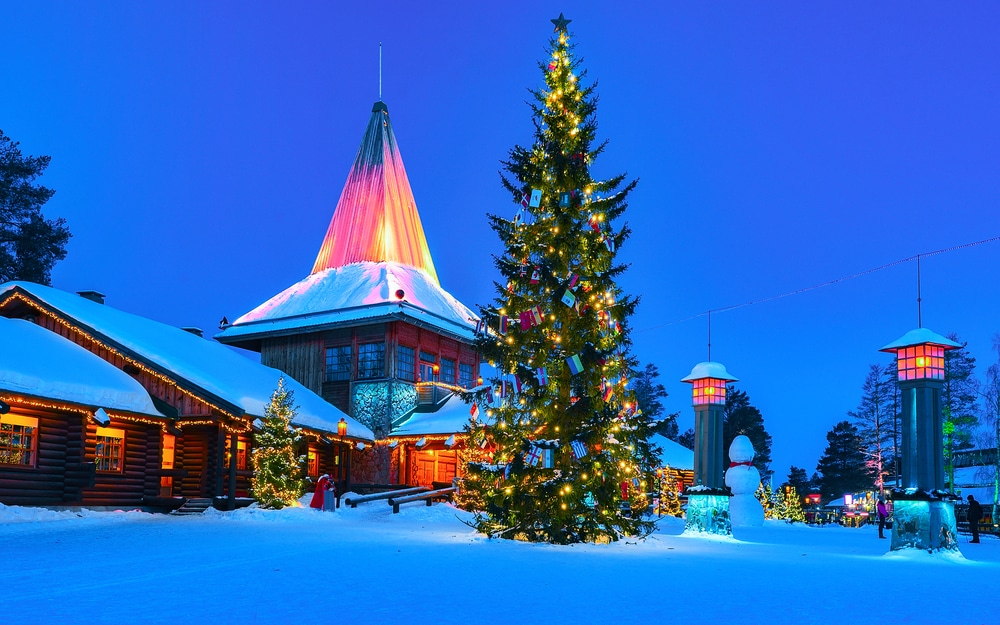 For a truly unique experience, plan a family trip to Finland in winter! You'll enjoy Christmas markets and a visit to the Arctic circle to see Santa Clause Village.
---
What to bring to Europe with kids
You can find most things you'll need anywhere in Europe, though maybe not the exact brand and price you were hoping for. Plan to pick up your consumables (baby food, diapers, wipes, snacks) at almost any major store along the way.
But you won't want to buy everything abroad- that'll get pricey. Make sure to bring these essentials from home to start your epic Europe family vacation off on the right foot:
Stroller and baby carrier
If you're visiting Europe with a toddler or younger, we recommend bringing both a travel stroller and a baby carrier (or toddler carrier if your kid is 3 or older). Why both? For long days trekking around the city you probably won't want to carry your kid the whole time. However, there are some sites for which a stroller is either impractical or forbidden. Cobbled hill towns in Tuscany are a beast with strollers, as are mountains in Switzerland. Come prepared!
The latest generation of travel strollers is so compact that you can fold it up and put it in a backpack when you don't need it, which is pretty amazing to those of us whose kids were born even five years ago.
Read more: Choosing the best baby gear for travel
Travel car seat
If you plan to ride in cars in Europe, you'll need a way to keep your kids safe. We've heard of so many issues from fellow travelers with renting seats – from older-than-dirt seats to boosters being given for babies to reserved seats just not being there – that we prefer to bring our own travel car seats. That also gives us the flexibility to take a taxi from the airport when we're jet lagged and loaded with bags. Find out everything you need to know about traveling with car seats or get help choosing the best convertible car seat for travel. If you don't plan on driving yourself and just need airport rides, Welcome Pickups can provide you with clean, age-appropriate car seats.
Europe power adapter
Your US devices won't plug into European outlets. There are a few different standards used within Europe (one for UK and a different one for continental Europe), so the easiest option is to buy a universal travel power adapter. This does not convert voltage for high-powered devices like hair dryers so keep that in mind.
Instead of buying one of these for every single device you need to charge, grab one of these handy USB power strips. It allows you to plug in regular devices like a laptop as well as several USB devices without a dozen different USB wall adapters. Score! We grabbed one of these midway through our family gap year and it was a game-changer.
Europe-ready SIM card
Unless your cell phone from home offers unlimited global roaming, you'll be best served by picking up a local SIM card for Europe. Most US cell phone carriers offer a $10 per day roaming plan, but that obviously adds up very quickly! We've used this European SIM card in multiple countries and it works great – if you'll be in Europe for more than two weeks, just register it online to extend its life. It includes 10GB of data, 1000 texts and 120 minutes of talk time. Once you have it in your phone you can even top it up. Just make sure your phone is unlocked before you go, which can take a few days depending on the carrier.
Great travel camera
You may not want to lug a huge DSLR on your relaxing vacation, but what if you want better photos than your cell phone can muster? The best solution these days is a so-called bridge camera. It has many of the features of high-end cameras like some manual controls (only if you want them!) and plenty of zoom, but comes in a compact package and doesn't require swapping lenses.
A visa waiver
<insert record scratch>
A what?
To date, Americans and citizens of many other developed countries have been allowed to show up on Europe's doorstep unannounced to come for a 90 day visit as tourists. The changing security landscape has prompted the EU to step up their requirements. Beginning in 2021, Americans and Canadians will need to apply in advance for an ETIAS. Learn more about the new requirements here.
Honestly, as long as you realize you need to do it the requirement shouldn't be a big deal for most travelers. We had to do something similar to visit Australia and it took about five minutes for data entry, with immediate automatic approval to follow.
---
Getting around Europe with kids
Getting around Europe with kids these days couldn't be easier! We've done it every way imaginable and they all work.
Flying in Europe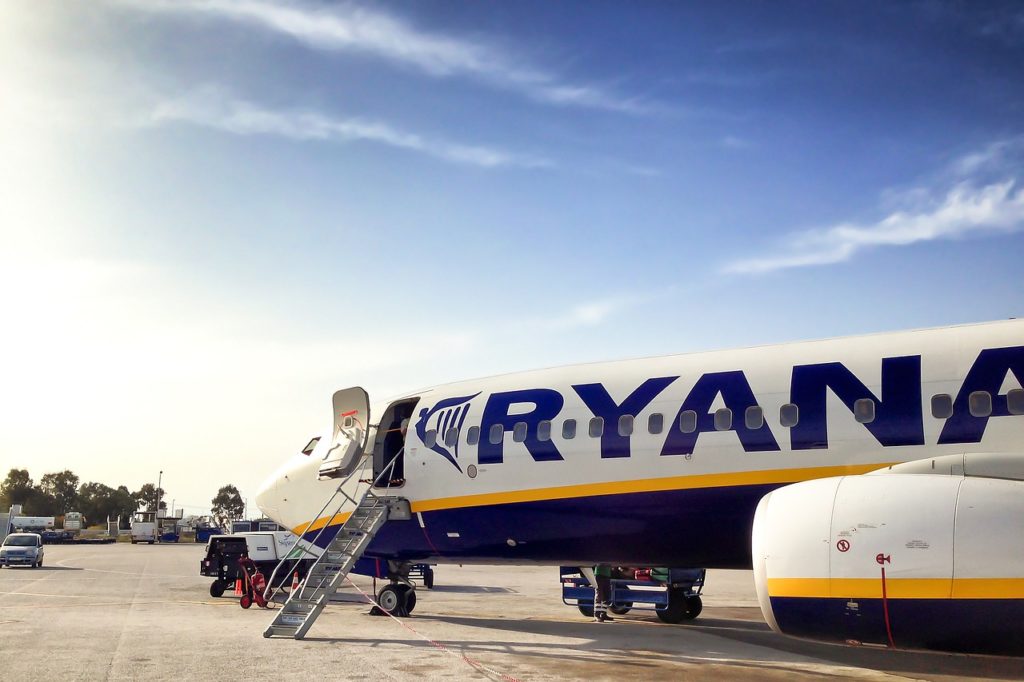 Europe has an incredible network of budget airlines – far beyond well-known Ryan Air. Newer discount carriers like Easy Jet provide a completely reasonable, if basic, experience.
Pros of flying in Europe:
-Flights are short, even all the way across the continent
-Flights are cheap – think $5-30 if you catch the right sale, but rarely over $100
-Flights are prices as one-way segments, which makes it easy to visit multiple cities or countries on a single trip
Cons of flying in Europe:
-Airports are usually far from the city centers, so make sure to factor in the cost and time for ground transportation
-Baggage allowances are generally smaller than in the US – save money on luggage by reading our best tips to pack light with kids
Trains in Europe
Trains in Europe are amazing. Taking trains in Europe with kids can be just as memorable for them as the sites they'll see in each city!
Pros of taking trains in Europe:
-Train stations are centrally located so there's no ground transportation cost or time
-High-speed trains are incredible fast – often twice as fast as driving with a lot less stress
-The scenery on many routes is stunning
-Low-stress experience from beginning to end – security, dining options, space to roam and color
-Kids often travel free or at steep discounts
-No strict luggage size/weight limits
Cons of taking trains in Europe:
-Some of the high-speed trains are just as expensive as flights (or even more!)
-Rail passes can be confusing and may not always save you money
-Not ideal if you want to travel extremely long distances with kids
Driving in Europe
If you're doing a few weeks of travel in a single European country, often driving is a great option because it gives you the flexibility to explore deeper and farther off the beaten path. And when you're traveling as a family it can be a more economical option since the cost doesn't depend on the number of passengers.
In most European countries, you're technically supposed to carry an International Driving Permit in addition to your local drivers license. The IDP is just a translation of your drivers license into other languages; on its own, it does not serve as legal ID or permission to drive. The main official IDP sourced for Americans is AAA – you can even get it through the mail if visiting a branch is inconvenient. Don't be deceived by fake websites, and if anyone is offering an "International Drivers License" close the website immediately because that's not a real thing.
You may also find that many European countries require lots of specialized add-ons in cars – think flares, hazard vests, road signs. Don't worry, those come with the rental car. Also be sure to check your routes in advance so you aren't surprised by tolls or border crossing fees.
Make sure to download a navigation app in advance. We like Waze, but Google Maps will work just fine as well.
Pros of driving in Europe:
-Roads are usually in good condition (though it can vary by country and region
-You can access smaller locations that are hard to get to with public transportation
-May work out cheaper than flying or taking the train
Cons of driving in Europe:
-Gas is much more expensive than in the US
-Automatic transmission cars are pricey
-Navigating unfamiliar road signs in a foreign language can make "vacation" more stressful
Ferries in Europe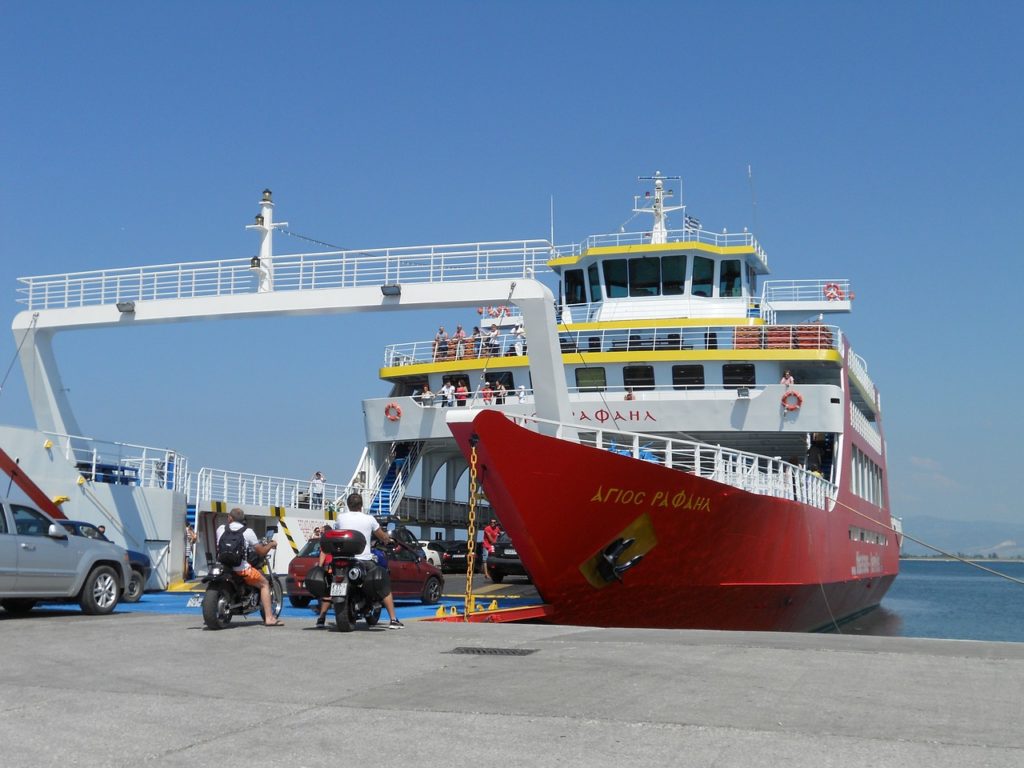 Ferries can be a fun way to get around Europe with kids, and they aren't just for islands! If you're traveling between different Mediterranean countries ferry is sometimes more direct that trains or cars.
Pros:
-Ferries in Europe are usually huge boats with cushy recliners, cafes, observation decks and even sleeping compartments
-You'll "check" larger bags upon boarding, but without limits like on planes
-Ferry rides can be just as memorable for kids as the destinations
-Many ferries can accommodate cars (check with your rental car provider to make sure they're ok with the country you're visiting)
Cons:
-Some ferry routes are very expensive
-Fast ferries can make some people seasick, but slow ferries can be S-L-O-W
-The schedules are sometimes just rough approximations, so be sure to allow enough time if you're trying to make a connection
---
Our favorite travel resources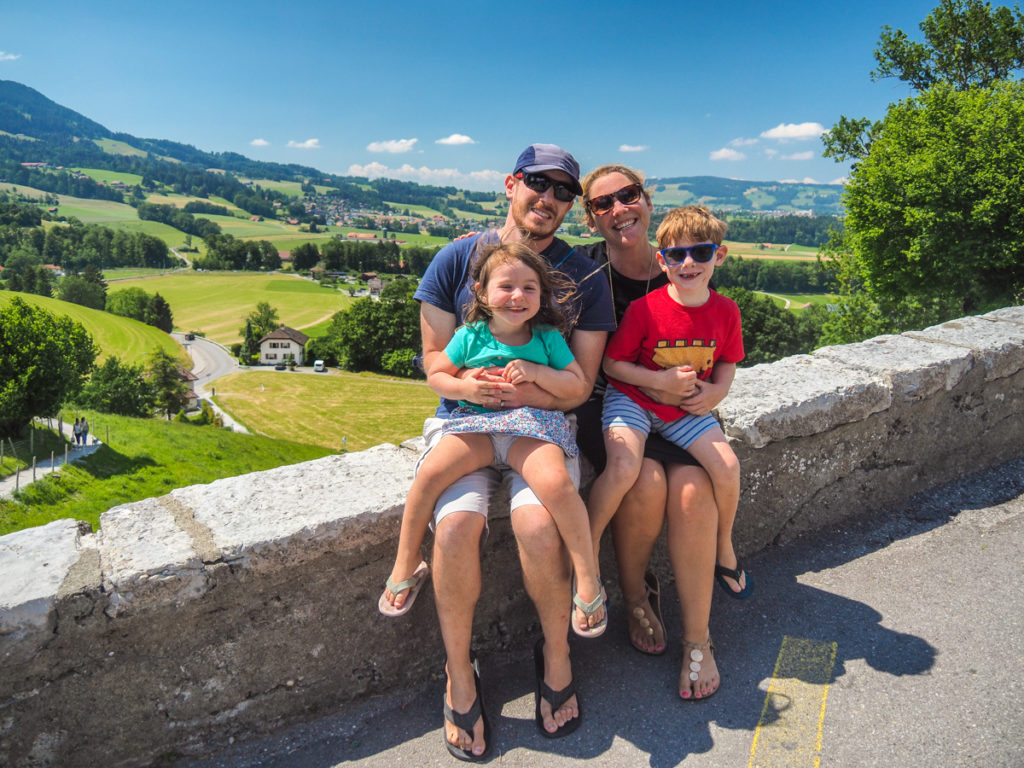 After years of travel planning, including handling the logistics of two years of full-time travel all on our own, there are a few websites we always go back to thanks to their affordable pricing and easy-to-use interfaces.
Family-friendly places to stay in Europe
When we aren't staying in a vacation rental, we book our hotels through Booking.com. They have a great rewards program and I make sure to book through the eBates/Rakuten portal to get cashback. You can get a $10 bonus after your first purchase and they offer rewards at nearly every merchant (even Amazon!). Booking also offers a great mix of private rental apartments along with hotels and bed and breakfasts. Learn more about ways to save money on Booking.com, or start searching now.
Rental cars in Europe
Whenever we rent a car in Europe, my first stop is always RentalCars.com – and it's often my last. The rates are extremely competitive since they buy days in bulk, and the user interface is extremely easy. Win-win. Over the summer I managed to book a minivan rental for $500 less than the next cheapest website. So why would I book anywhere else? Check prices for your rental car dates here.
Family travel insurance for Europe
One of the most important things to do as you're planning your family trip to Europe is arrange travel insurance for your family. While some US medical insurance plans offer some international coverage and some credit cards offer something, it's hard to beat a full-fledged travel insurance plan.
We've used and had a great experience with Allianz. We had several claims during our Europe trips and Allianz handled them all quickly and easily. We can't recommend them enough and some plans even cover kids for free! Get a quote for your trip today.
Tell us about your Europe travel plans in the comments!