The Argentine side of Patagonia is absolutely magical, and surprisingly accessible with kids. The logistics of visiting Patagonia with kids are much, much easier than the Chilean side, and we heard from people who did both that they liked the Argentine side at least as much if not more. It's not a cheap place to visit, as the long distances require either extreme bus rides (14-24 hours) or flying everywhere. But if you give yourself enough time and a little bit of money to visit Patagonia, it's a trip the whole family will cherish forever. Get started planning a trip to Patagonia today!
When's the best time to visit Patagonia? Find out here!
Patagonia itinerary: 2 weeks exploring with kids (or without!)
Note that this sequence of travel allows you to take quick, relatively affordable non-stop flights all around the region; if you're traveling Patagonia on a budget, you can also follow this route by bus but you'll need to allow more time for travel. You'll most likely need to start and end in Buenos Aires to access other destinations. If you also plan to visit the Chilean side, there are two main options for crossing between them: by bus in El Calafate, or by a combination of busses and boats in Bariloche.
Puerto Madryn – 2-3 nights
Do not miss this tour to see the penguins– we actually did two different ones, and this was light years better than going to Punta Tombo. You will be flying in and out of Trelew, and they have an excellent paleontology museum there. Be advised that it's basically impossible to rent an automatic transmission car here, so we had to use an airport shuttle bus to Puerto Madryn and then take tours.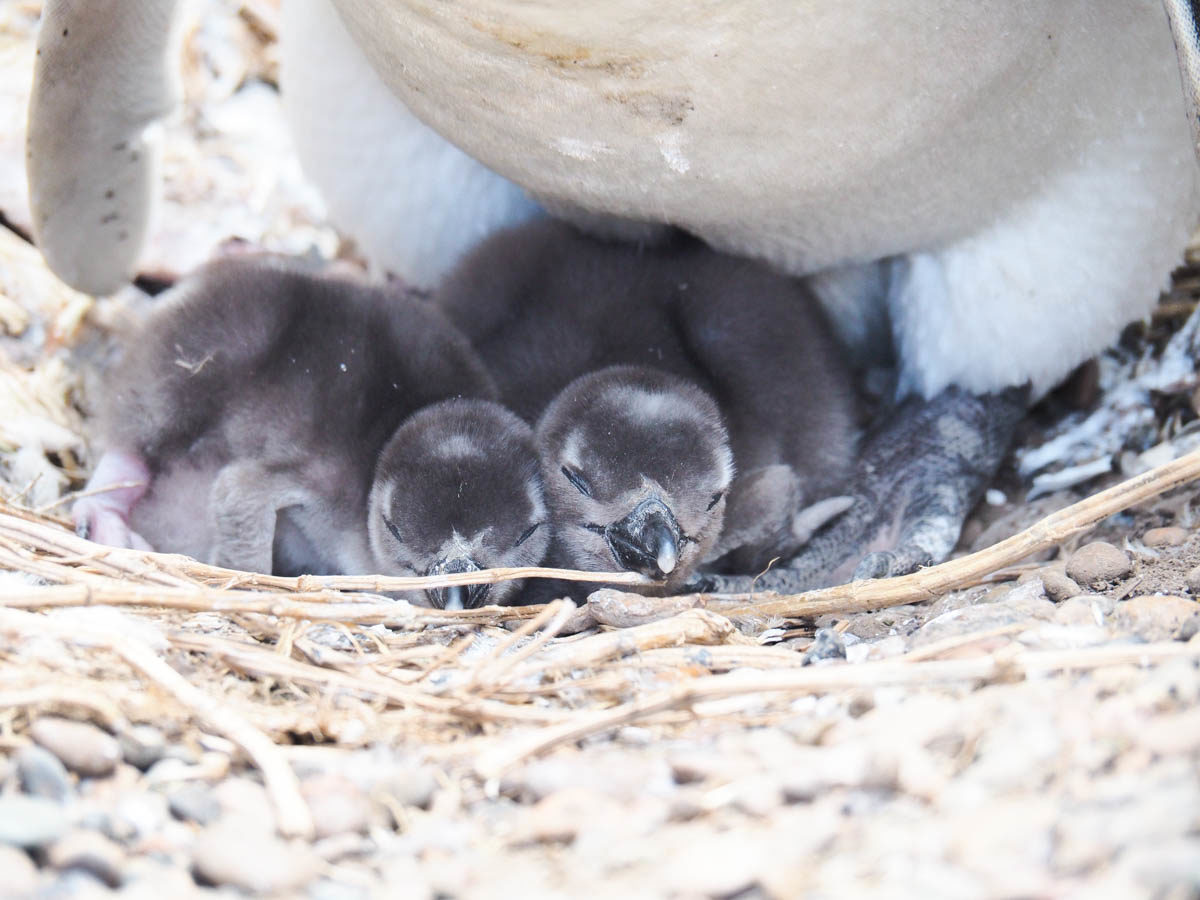 El Calafate – 2 nights
There are basically two reasons people come to El Calafate, and they're obvious the minute you set foot in town. First, it's an important transit hub for the region and can be accessed both by plane and bus (especially for those heading to Torres del Paine in Chile). We flew in to El Calafate and the flew out six nights later due to our El Chaltén visit below. Second, it's an easy place to access the stunning Perito Moreno glacier. Book your Perito Moreno visit with Safari Nautico (boat trip) here.
I haven't written a post on it yet, but it's well worth a visit. In the meantime, check out this extremely comprehensive post about visiting Los Glaciares National Park.
If you're interested in doing the famed W-trek, this is your opportunity to transfer to Chile by bus and hit the trail.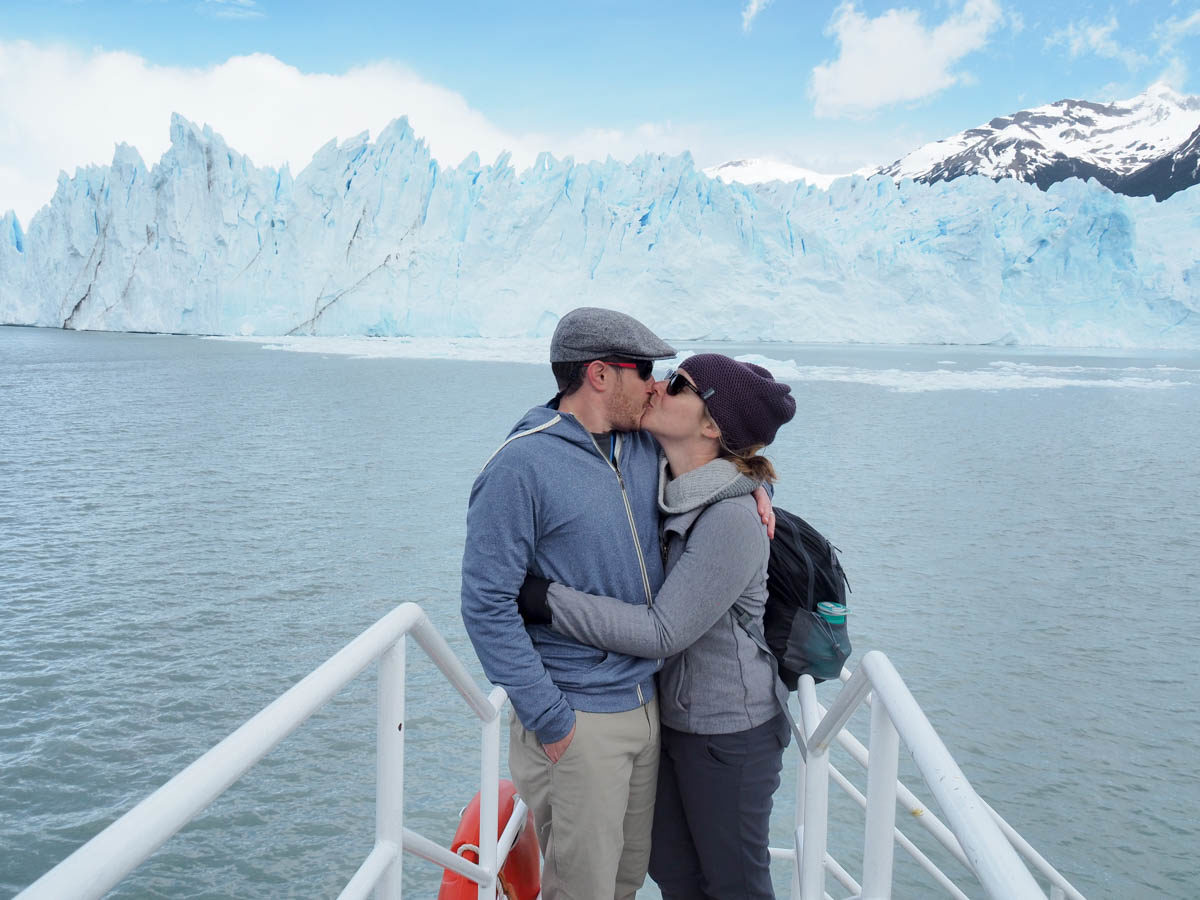 El Chaltén – 4 nights
El Chalten might be one of our favorite places to visit in Patagonia, if not on Earth. If you love hiking, this is an absolute trekkers paradise. Do not miss it. It's an easy bus ride from El Calafate to El Chalten.
Our easy trekking guide is full of easy to moderate hikes that our 6yo could do, plus loads of tips for visiting the town. We also had the chance to check out some good restaurants in El Chaltén.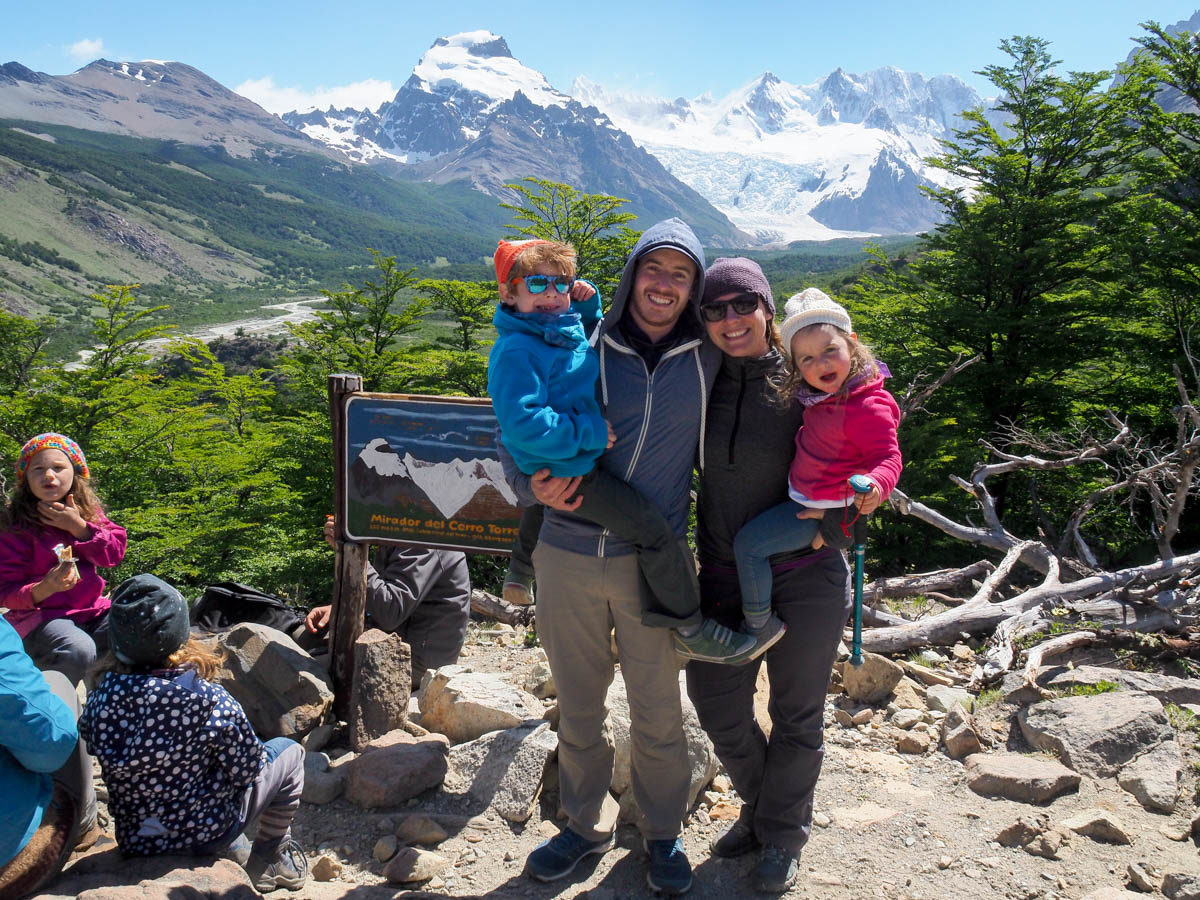 Bariloche – 3-4 nights
We capped off our time in Argentine Patagonia with a visit to the Lake District tourist haven of Bariloche. While it's not as "high impact" as the further south areas, it's still beautiful especially in the springtime when yellow broom flowers flood the region. Check out these great, relaxing things to do in Bariloche.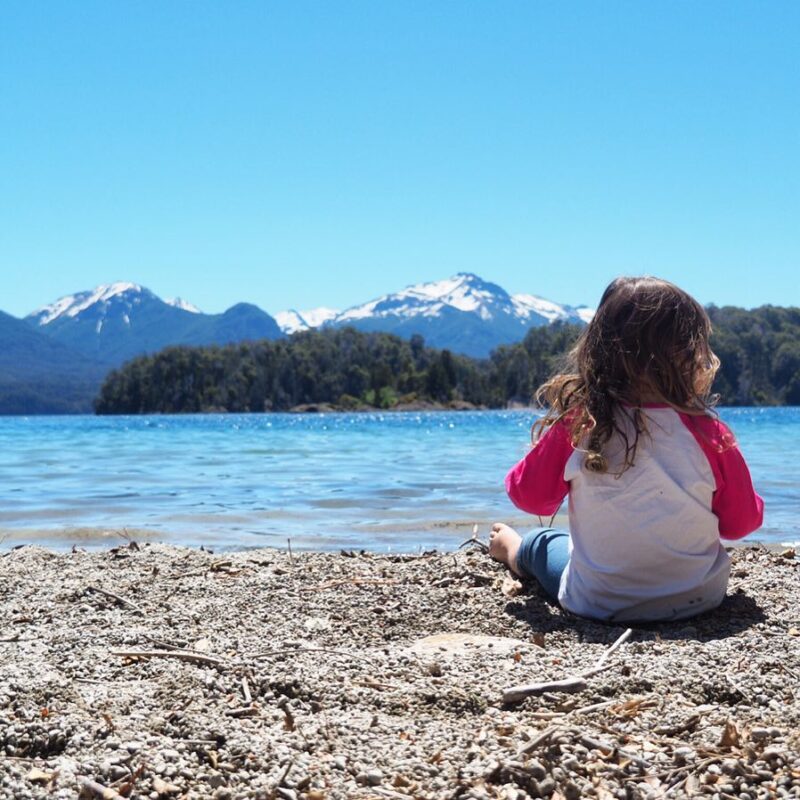 Logistics of visiting Patagonia
It won't be cheap, as you'll likely want to maximize ground time (and minimize whining, if traveling with kids) by flying from one city to another.
If you're used to driving an automatic transmission car, that can be very pricey. The good news is that El Calafate and El Chaltén don't require a car at all as long as you stay in town (which is your only option in El Chaltén anyway). We found that we were completely unable to rent an automatic transmission car in Puerto Madryn so we used day tours to see the local attractions, though obviously those costs add up. Bariloche is best seen with a car, but rentals are reasonably priced and plentiful. Check out this important information if you're considering driving in Patagonia.
Be prepared to pay cash for nearly everything in many of the towns (though Bariloche is an exception since it's almost a "city"), and for many ATMs you encounter to be broken, to be empty, or to just reject your card. Bring wads of cash from Buenos Aires, and then refill if you can as you go in Puerto Madryn and El Calafate.
Travel insurance for Patagonia
Much of Patagonia is extremely remote, so a good travel insurance policy is extremely important – if there's any medical issue, you'll likely need a pricey evacuation to receive treatment. We've used and had positive experiences with Allianz. They have a wide range of affordably plans to choose from and include coverage for both travel hiccups and medical emergencies. Some plans even cover kids for free! Check out prices here.