Greece is one of the most stunning countries in Europe you can visit, but it can also be extremely affordable if you plan it right! You don't have to skimp on the magic just because you're traveling to Greece on a budget.
For details of how to do it right, I asked Chrysoula Manika to give us her best tips. She's a native Athenian and now works to help travelers explore her hometown at Athens and Beyond. Read on to find out how to stretch your Euros on travel, accommodations, food and more.
---
Greece is a beautiful country with a wide range of activities, accommodations, and experiences. It's also an incredibly popular destination, attracting upwards of 30 million tourists a year! The majority of these travelers arrive in the peak summer months – June to August – when lines for museums and archaeological sites can be hours long and the restaurants and bars are jam-packed.
While the country suffered a recession beginning in 2009, the economy is coming back and tourism accounts for 85% of the GDP. Compared to traveling to other European countries, traveling in Greece is relatively inexpensive (though you can definitely splash out!). However, if you are on a budget, then I have great news: it is easy to travel to Greece on a budget! Here are my top tips for traveling to this idyllic country on a budget.
Pick the Right Season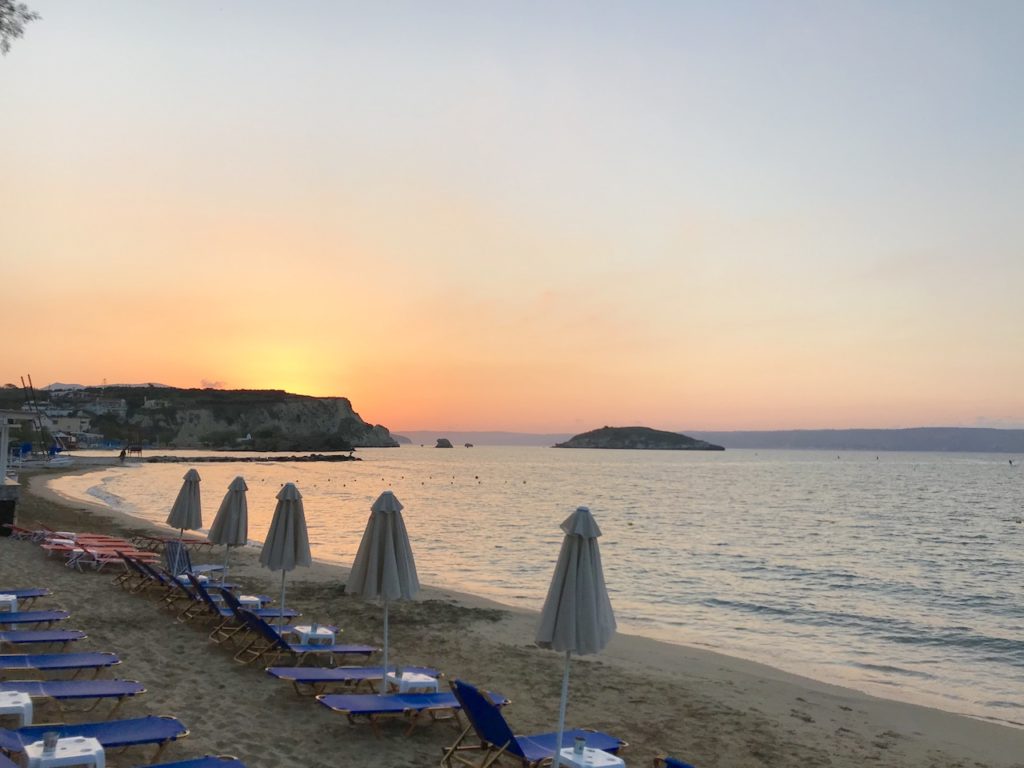 Greece is lovely year round, but is most popular in the summer season when the island resorts are at full capacity and the clubs on Mykonos attract high-profile DJs and dancers.
Traveling Greece on a budget means choosing a less-popular time to visit. If you want to visit the islands and are looking for swimming, then May to June and September to October are the best times to visit. Many island hotels close for the winter season (November to April) so its best to do your research in advance if you would like to travel during this time.
On the Greek mainland, the fall and spring are great times for lower hotel and flight prices. At peak season, a hotel room in Athens can be upwards of $300 while the same room in October could be half that. (Hotel and flights are dynamic and always subject to change!)
For the major attractions, fall and spring are also ideal times to visit. In places like Athens, lines at the Acropolis are far shorter than the summer lines. The archaeological sites in Greece are even less expensive between November and March. They are also free the first weekend of the month.
If you're open to visiting Athens in winter, almost everything is still open but prices are much lower and crowds are much thinner.
On average, traveling in the shoulder season can offer 20%-50% off rack rate pricing.
Read more: A Local Guide's Perfect Greek Island Hopping Itinerary (Without the Crowds)
---
Save on Flights to Greece
During the aforementioned low periods, you may find great flight pricing. To maximize the savings, choose a low-cost airline like Ryanair, Easyjet, or Wizzair.
As demand for flights rises, the cost of flights also goes up. In order to get the best pricing for flights to and around Greece, book in advance, not the week you want to travel.
If you have airline miles with Star Alliance, you can use these to book with Aegean Airlines. Aegean, the national airline of Greece, connects Greece with many European cities. It is also one of the easiest ways to get from Athens to places within Greece and the islands. Star Alliance members include United Airlines, Air New Zealand, Air Canada, SAS, and Lufthansa.
---
Travel by Ferry in Greece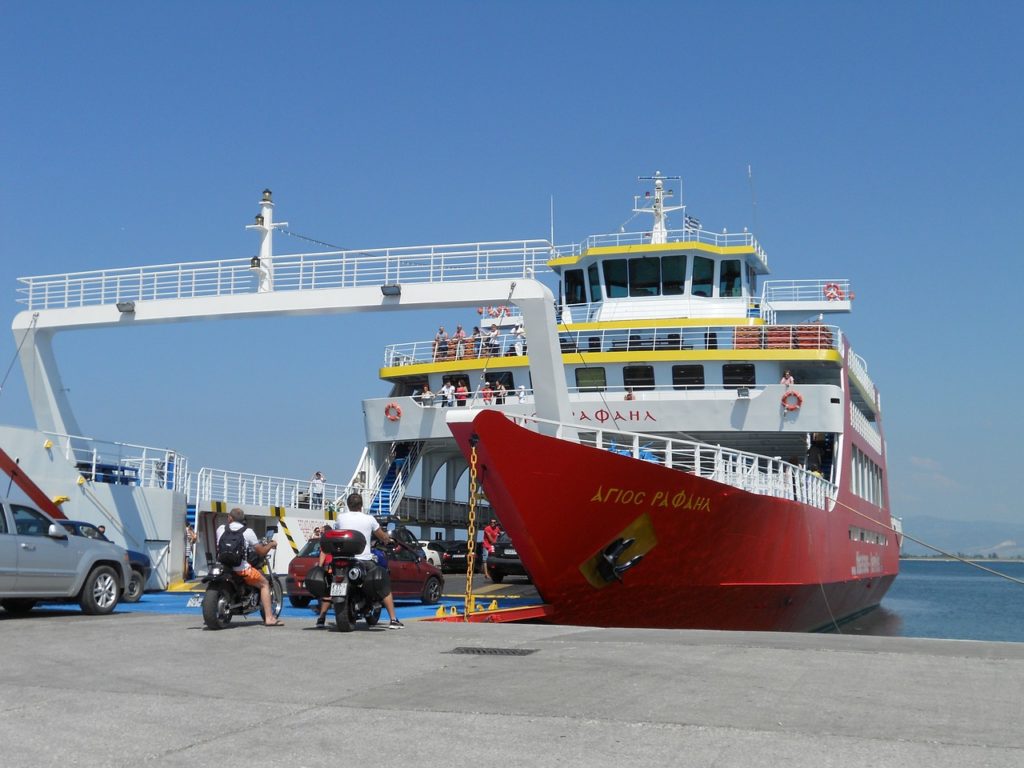 Ferry travel is one of the most popular and cost-effective ways to get around Greece and her islands. To take advantage of good pricing, book your ferries in advance and be prepared to take the slower ferries – faster ferries are more expensive.
To further save, opt for an overnight ferry. They take almost double the time, but you save on one night's accommodation as well!
In the off-season be aware that some ferry routes do not operate. While not particularly cost-dependent, it could mean that you spend a full day traveling back to Piraeus to pick up the other ferry out. In that case, you might consider flying between islands.
---
Rent a Moped or Car on the Islands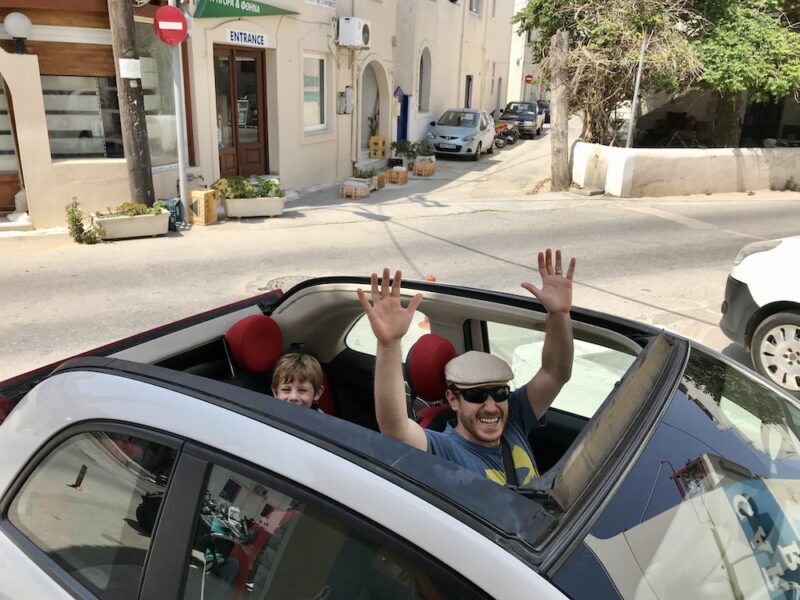 Taxis or hotel shuttles can be expensive if you want to explore the island. Tours often include transportation but tours aren't always the best way to see things. Having your own transport means you can stop when and where you like. Many travel advisors can't arrange moped rentals in advance for liability purposes, so when you get to the island, ask at the hotel or hostel reception for rental companies. Moped are inexpensive ways to get around the islands and petrol is also less expensive than filling a car up.
Non-European travelers need an international driving permit to drive in Greece. The rental company may not ask for it but if you get pulled over you could have problems. Always check requirements prior to leaving your home country.
---
Choose Hotels Carefully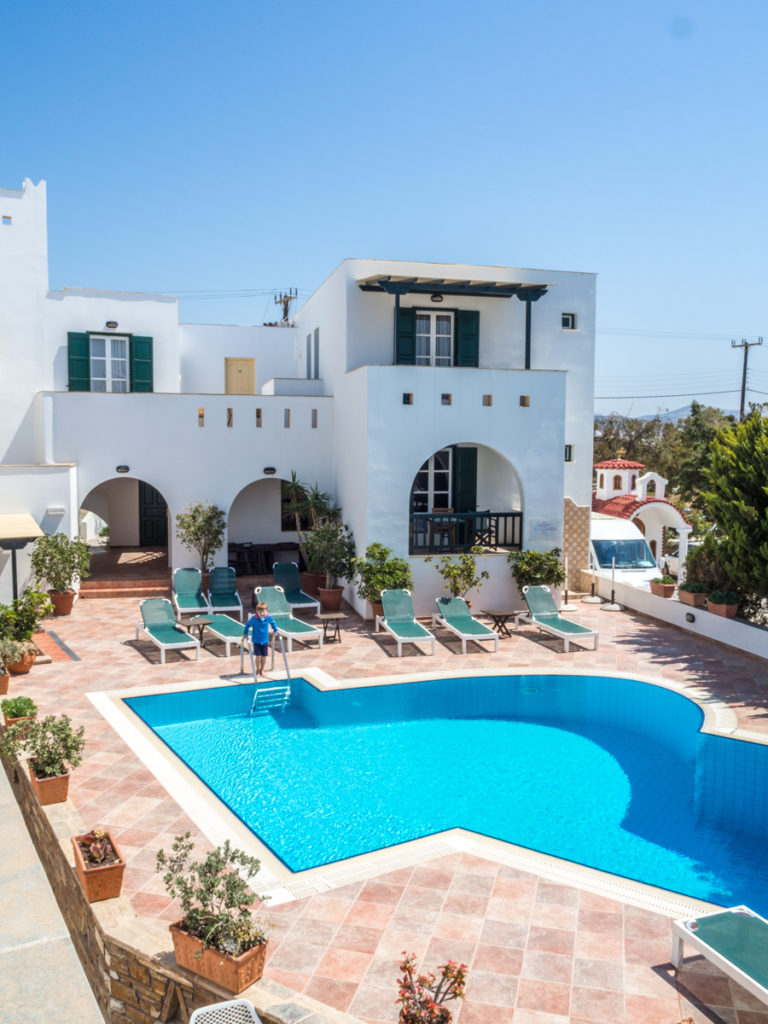 If you want to splash out, you can definitely do it. There are five-star and five-star-plus resorts across the islands and mainland. But if you are traveling Greece on a budget, then you want to choose carefully. Aim for clean and safe hostels or small guesthouses. You can find options across all price ranges on Booking.com.
Airbnb is another option but choose those carefully too. Always opt for a SuperHost and if it feels too good to be true, it probably is. You can save on your first Airbnb booking with the coupon below: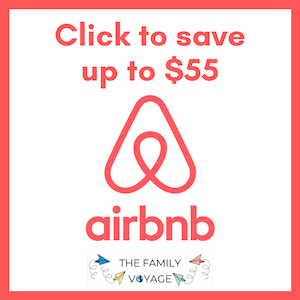 If you want to splurge on any accommodation, look directly at the hotel website to see if they are offering any great deals – like a third night free or 20% off if you book and pay in advance. If you work with a travel advisor, they may also have access to special rates or inclusions that you would otherwise have to pay for. These inclusions could be complimentary breakfast, upgrades, hotel credits or spa treatments, and more.
With hostels, hotels, and Airbnbs, again it is in your favor to book in advance. You don't want to rock up to an island and not be able to find a bed.
Use the interactive map to find vacation rentals and hotels in Greece
---
Visit Hidden Gems in Greece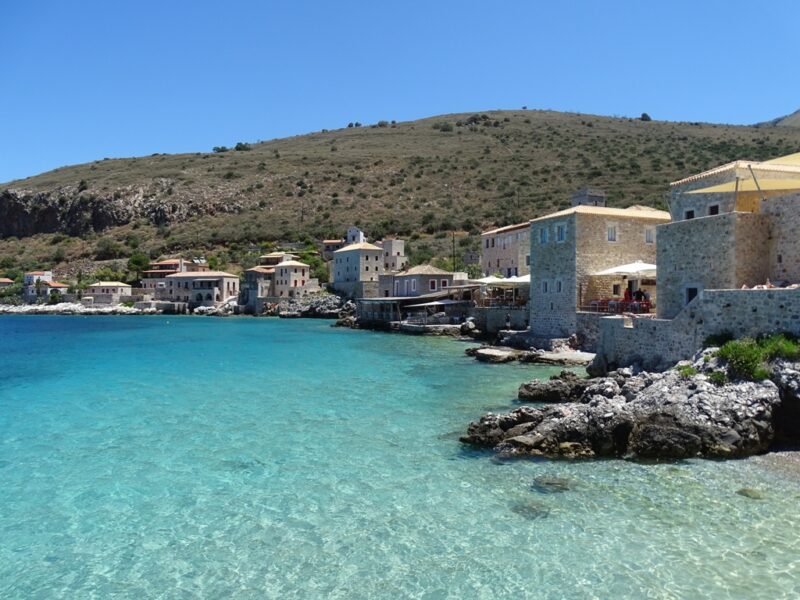 Sure, everyone wants to go to Santorini for the sunset, Mykonos for the clubs, or Zakynthos for the famous beaches. But that's just it – everyone wants to go. Greece has so many other beautiful islands with just-as-gorgeous beaches and charming tavernas or bustling market towns, and plenty of overlooked mainland must-sees.
If you opt for a lesser known island like Milos, Patmos, or Amorgos, you can benefit from less expensive hotel rooms, fewer crowds, and the same iconic Greek hospitality, scenery, and sun. On the mainland, get out of Athens for the coast of the Peloponnese or the northern peninsulas of Halkidiki to experience a totally different side of Greece.
Of course, a lesser-known destination may be harder to get to (especially in the off-season) so research accordingly and make sure the cost of going doesn't overwhelm the savings.
---
Take Advantage of Free Walking Tours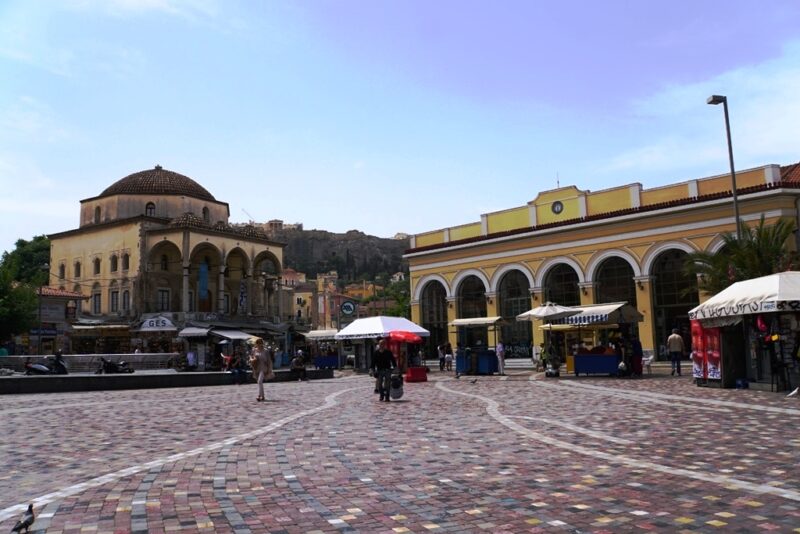 A free walking tour is a great way to dive into the history and culture of a destination. And Athens is no exception – the history and culture of this 3,000 year old city is astounding. It is best appreciated on foot – from the narrow streets of Plaka and the wide avenues near Syntagma Square to the winding paths along the hills of the Acropolis and the pedestrian squares in Monistiraki. On foot you can also glimpse the many temples and ruins that lie in plain sight along the roads. Free walking tours often meet at central places and can accommodate up to 20 or 30 people. The guides do work on tips so if you feel they've done a great job, please tip accordingly.
If you prefer to walk around by yourself, download a city walking tour podcast. These usually have a route outlined in the notes so you can begin the podcast at a certain point and walk according to the directions given by the narrators. Full of detailed information and insightful narratives, a self-guided podcast tour is a great way to save money.
---
Save on Food in Greece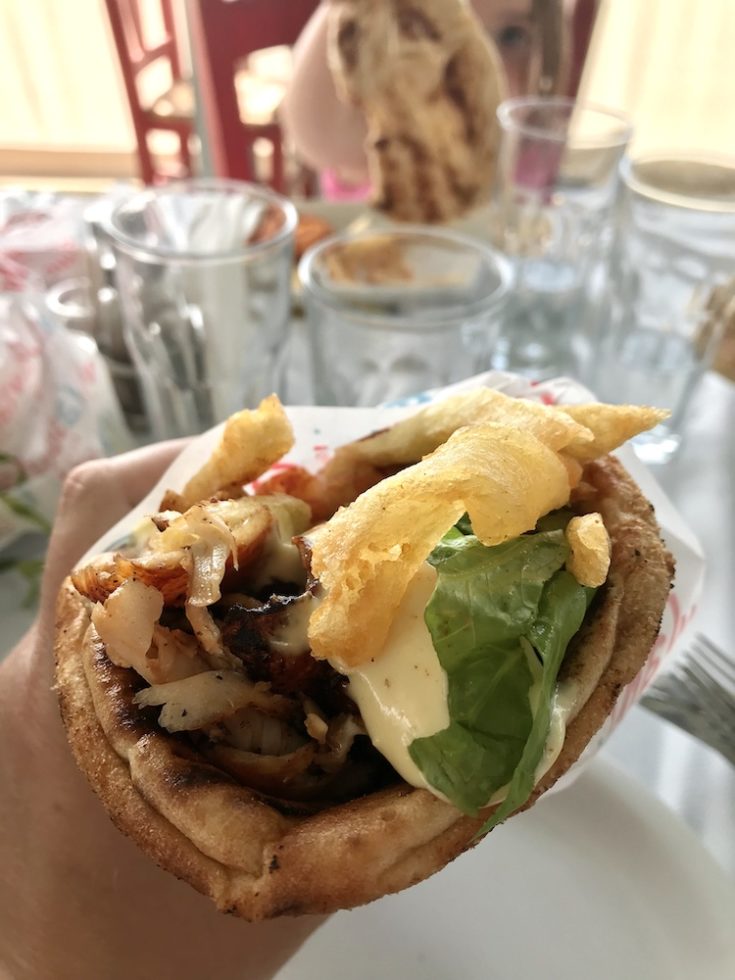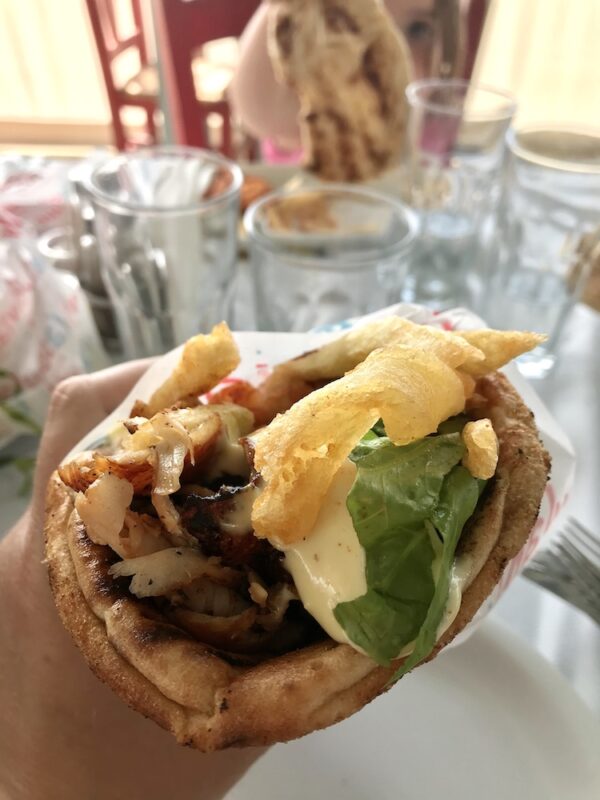 Food is relatively cheap in Greece. Make gyros and souvlaki your go-to foods instead of bellying up to a seaside tavena. Street food in Greece is flavourful and inexpensive, even though its often made from locally sourced and organic produce! Not only is street food easy on your wallet but its the best way to experience the authentic cuisine and interact with the locals.
Gyros are pita bread wrapped around shaved chicken or lamb and filled with lettuce, tomatoes, and a delicious tzatziki sauce. Souvlaki are skewered and grilled pieces of meat, usually chicken, beef or lamb. Both of these dishes sometimes come with fresh tomatoes, fries, and a small lettuce salad so you are getting a bang for your buck.
You can also visit the local supermarket for fresh foods – this is best if you are staying someplace with a kitchen – to cook with. Local outdoor markets are also excellent places to purchases inexpensive fruit to munch on while you are hanging out at the beach or taking a hike along the cliffs.
---
Traveling through Greece is rewarding – it is a beautiful and diverse country, and there's definitely something for everyone. But it doesn't have to be expensive to travel in Greece. Buy local foods, stay at small inns or hostels, travel in the shoulder season or off-season, and choose your mode of transportation well, and you can have a five-star holiday on a three-star budget (or similar).
About Chrysoula
Chrysoula is a travel blogger born and raised in Athens with a professional background in Tourism and Marketing. Through the pages of Athens and Beyond she helps visitors make the most of their trip to Athens and show them how to navigate the city like an insider.
Still planning? Pin it for later!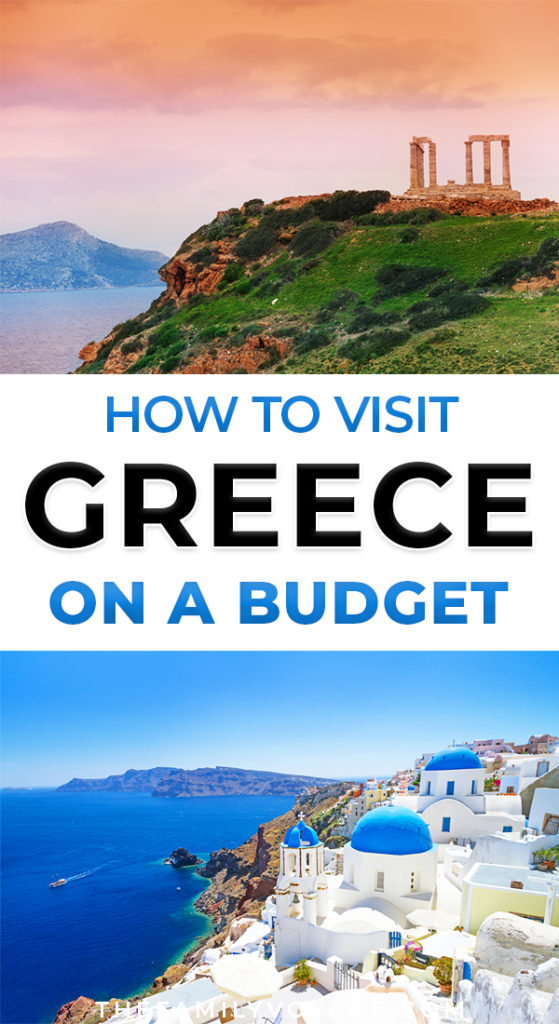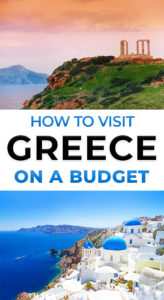 Planning your trip to Greece
Don't miss these other helpful articles and resources as you plan your dream trip to Greece!
–What to pack for Greece this Spring
–A Local Guide's Perfect Greece Island Hopping Itinerary
–Greece with kids: where should you go?
–Athens with kids
–Naxos with kids
–Crete with kids