Ireland is a wonderful country for a vacation with your family. It offers friendly locals, six national parks, and miles of gorgeous coastline. You could spend weeks exploring the countryside of the Emerald Isle and find endless things to do in Ireland that the whole family would enjoy.
As the Irish capital, Dublin has the busiest airport in the country. It's inevitable that you'll spend at least a couple of days here on any trip to Ireland.
But Dublin is a busy city and famous for its nightlife and museums. Are there enough things to do in Dublin with kids and is it a child-friendly city?
Surprisingly, yes! Beyond the bachelor parties enjoying a long weekend of partying, Dublin has plenty of activities geared toward kids and many of its popular attractions are fun for the whole family. You'll have no problems finding great restaurants or accommodations that cater to children too.
This guide will help you with your trip planning and includes everything you need to know so you can enjoy a fun vacation to Dublin, Ireland with your kids!
Don't have time to read a bunch of reviews and blog posts? Here are our top picks for visiting Ireland:
Get an Easy Ireland Itinerary
Need a quick day-by-day, open-and-go itinerary for Ireland? This guide does the work for you!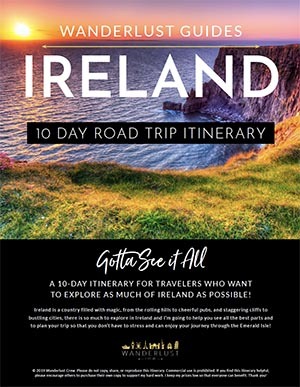 Awesome hotels in Ireland
Our favorite tours in Ireland
Renting a Car in Ireland?
If you want to see authentic Ireland, I recommend you drive yourself. We prefer to use Rental Cars and Expedia Cars. We have had no issues with them and have been able to find the best prices available. Be sure to read these tips for renting a car in Ireland.
Book a photoshoot
We always love to book a photoshoot when we're traveling. As a mom, it's tough to get in photos since I'm always behind the camera. We use Flytographer to capture our memories. You can get $25 off your shoot by booking at this link or using code FAMILYVOYAGE.
Be sure to buy travel insurance to protect yourself and your vacation expenses! Compare the top companies here to find the right plan for you.
Where to Stay in Dublin with Kids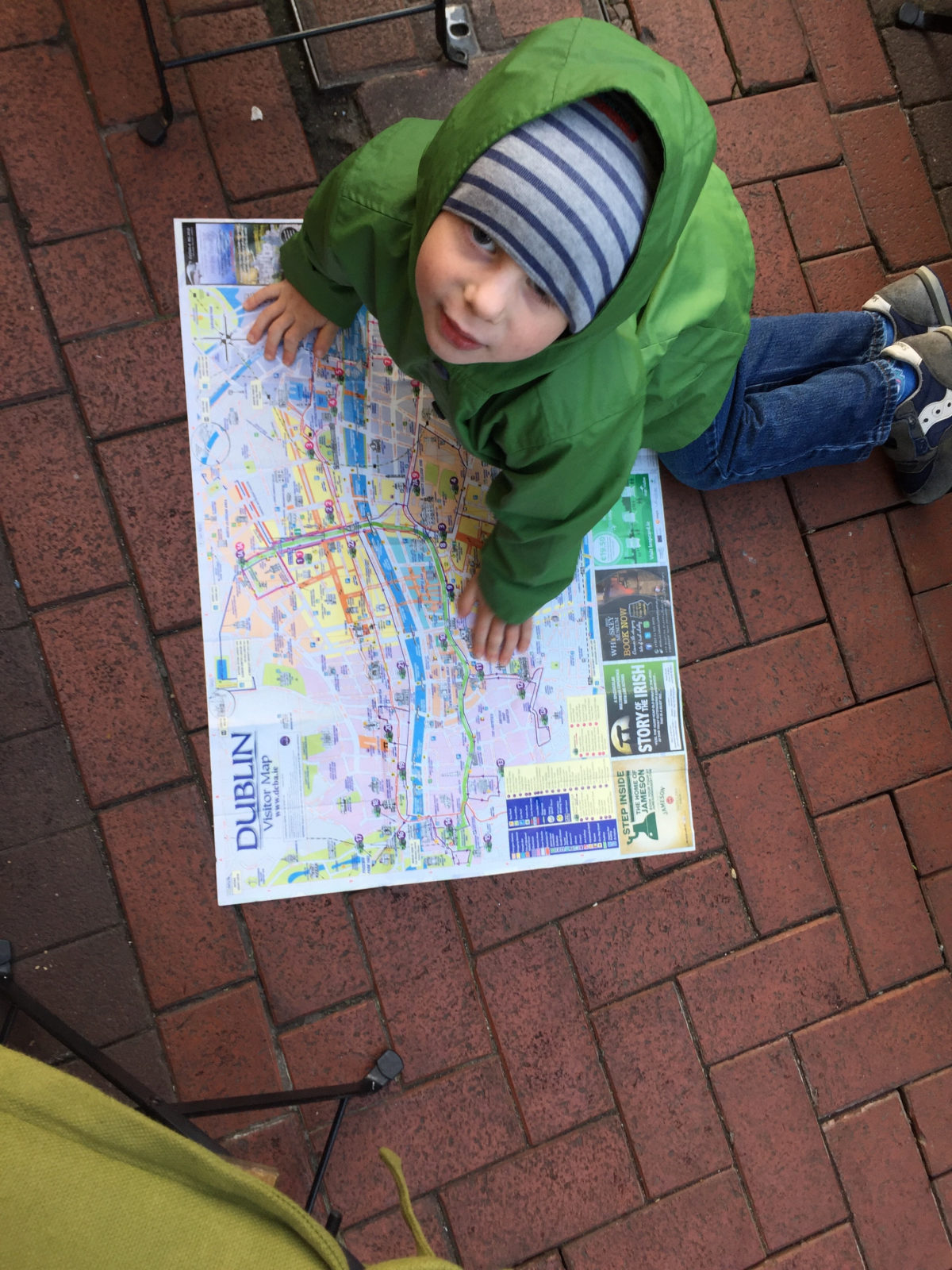 You'll probably need to take a taxi or car service from the Dublin airport into the city to begin your trip, but once you're in the city center it's easy to get around on foot! I recommend choosing a hotel that's central to the main Dublin tourist attractions.
The Grafton Hotel – Great location just south of Temple Bar and Trinity College and spitting distance from St. Stephen's Green, offering family rooms for up to 6 people
The Morrison Dublin – Convenient location and offers connecting rooms for families
Hilton Garden Inn – Just across the river from Trinity College, with river views in some rooms
Use the interactive map to find vacation rentals and hotels in Dublin
---
---
Cool Things To Do in Dublin with Kids
There are so many fun things to do with kids in Dublin that you won't be bored, whether you're staying for a week or just using The Fair City as a launch point for a a big trip around Ireland with kids.
One cost saving tip: if you plan to do several of the Dublin activities in this list, check out the Dublin pass by Go City to see if they're a good match for you. We've used them in a few locations around the world and found them to be a great value!
1. Pour the Perfect Pint at Guinness Storehouse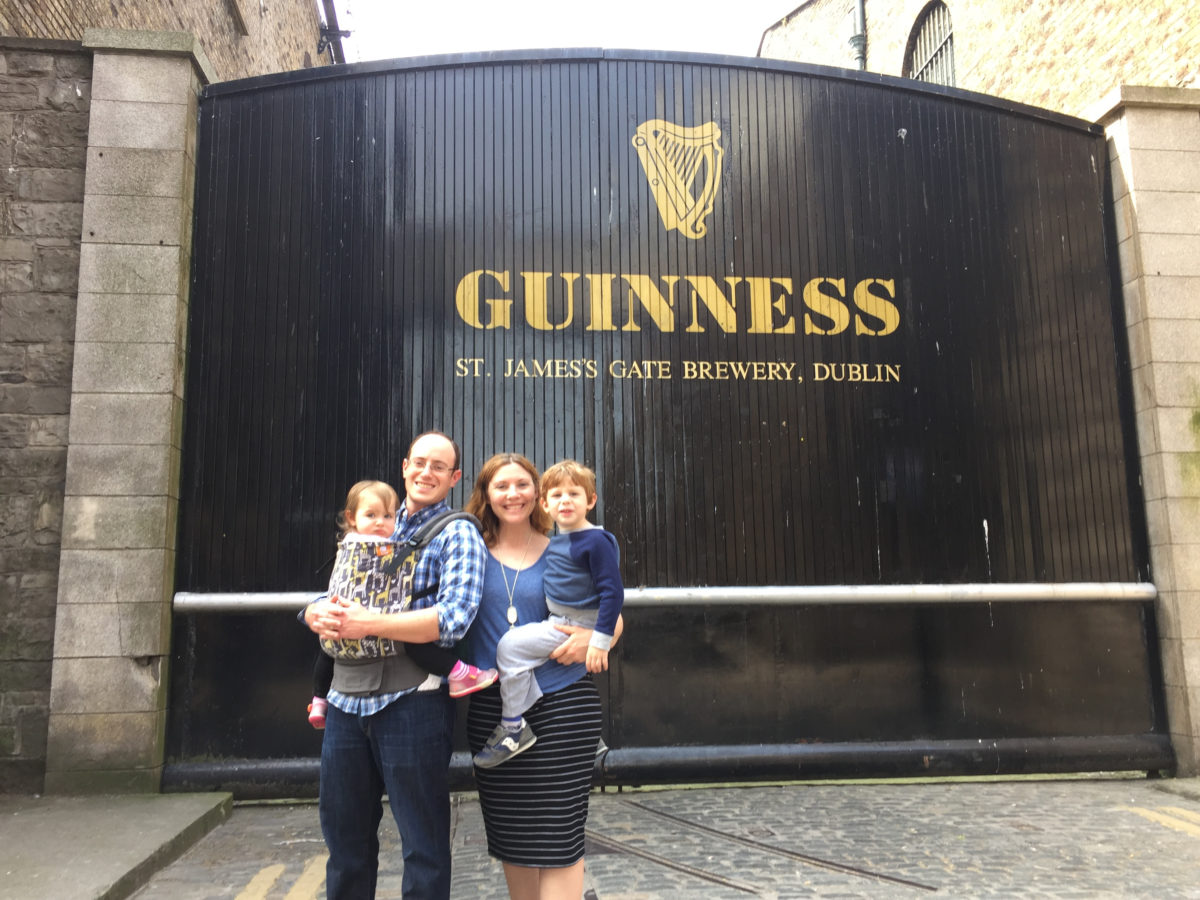 You can't visit Dublin without checking out the number one attraction, the Guinness Storehouse. It's the birthplace of the world-famous beer and a Dublin institution. Luckily, the Guinness Storehouse is still worth visiting with kids.
Anyone under the age of 18 can explore the Guinness Storehouse (under 13s go free!) as long as they're with an adult. The entire building is accessible for strollers and there are even bathrooms on most floors. But the floor your kids will find the most fun is the third floor.
The third floor is dedicated to Guinness advertising materials over the last century or so. There's a fish bicycle (you'll understand when you visit!) and a photo booth for fun family snaps.
At the end of the tour, you'll head to the Gravity Bar which has panoramic views across Dublin city centre. While you sip on a pint of the black stuff, your kids get a free soft drink.
It's an interactive museum with lots to see and touch so it's definitely one of the best things to do in Dublin with kids!
2. See the Book of Kells and The Long Room at Trinity College Library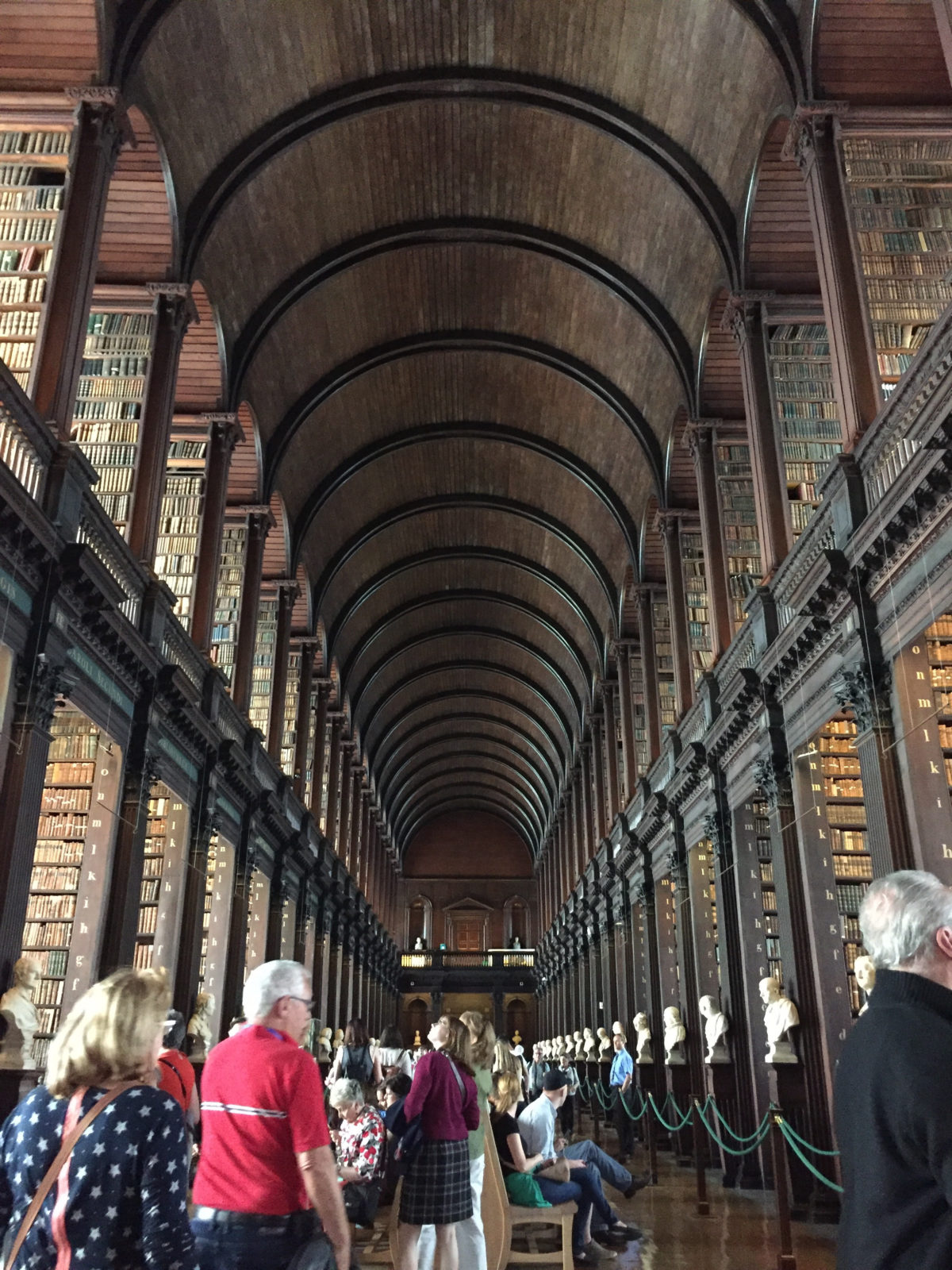 The Book of Kells is not only one of the most important books in Ireland but perhaps one of the most important books in the world. Dating back to the 9th century, this manuscript depicts the four gospels of the bible's new testament. It's now located in the Old Library at Trinity College University.
One of the other cool things to see in the Old Library is the Long Room. It's a multi-story, Harry Potter-esque library filled with 200,000 old books stacked on top of each other.
While it's not an activity specifically for kids, you can absolutely visit this attraction in Dublin with kids. Under 12s are free and you may want to skip the guided tour and just let your kids explore and wander around the room at their leisure.
3. Enjoy the Atmosphere of Temple Bar Area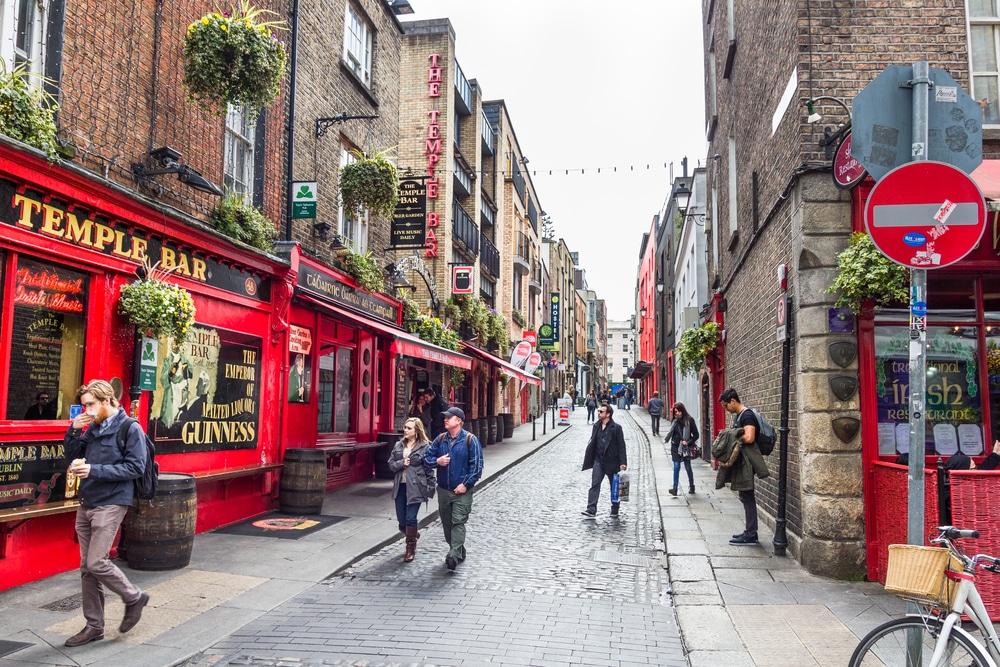 The Temple Bar area, where you'll find most of Dublin's nightlife, is absolutely worth visiting with kids! It's a mostly pedestrianized area on the banks of the River Liffey so you don't have to worry too much about traffic.
The cobblestone roads aren't ideal for strollers but they're not impossible. There are lots of great restaurants in Temple Bar as well as a Viking Warship bench that is pretty cool.
You can even watch some of Dublin's famous live music performances in Temple Bar. Kids are allowed in pubs up until around 9 pm and we enjoyed watching Irish folk music at The Parliament Hotel's Legends Bar. Bring snacks and activities to keep your kids occupied and hopefully they'll sit long enough to enjoy the performances too.
4. Take a Picnic and Play in Phoenix Park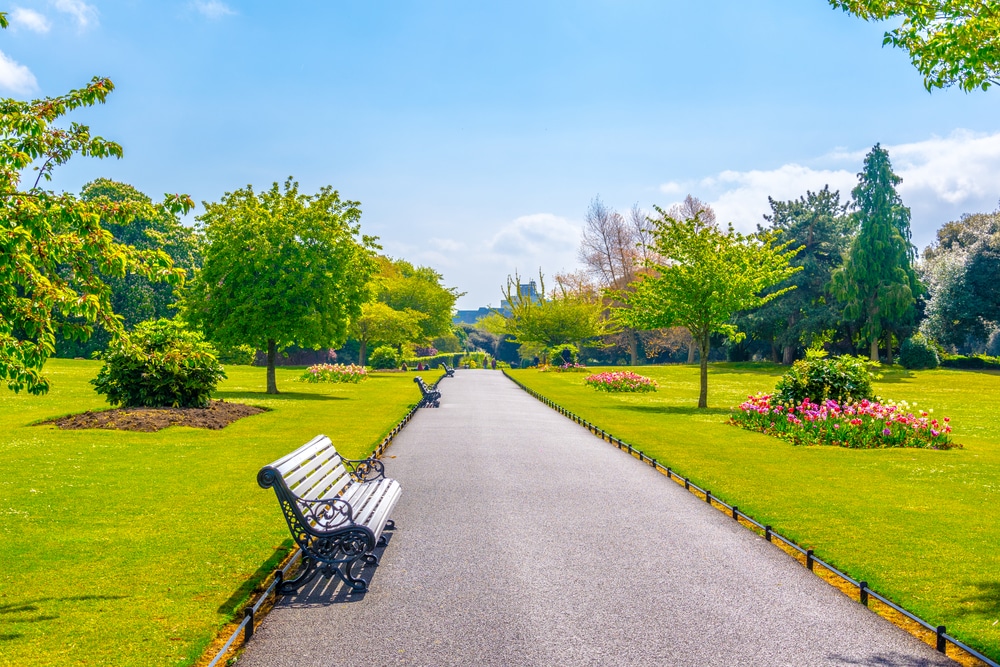 By far the largest park in Dublin, Phoenix Park is a nearly 3 square mile green space with lots of manicured gardens, children's playgrounds, and sports fields. You'll even find the Irish President and the US ambassador's residences within these grounds! Phoenix Park is also home to a herd of wild deer, which kids will get a kick out of seeing.
On a beautiful summer's day, walk around Phoenix Park until everyone is tired out and then tuck into a picnic.
5. Explore Dublin Castle Museums and Gardens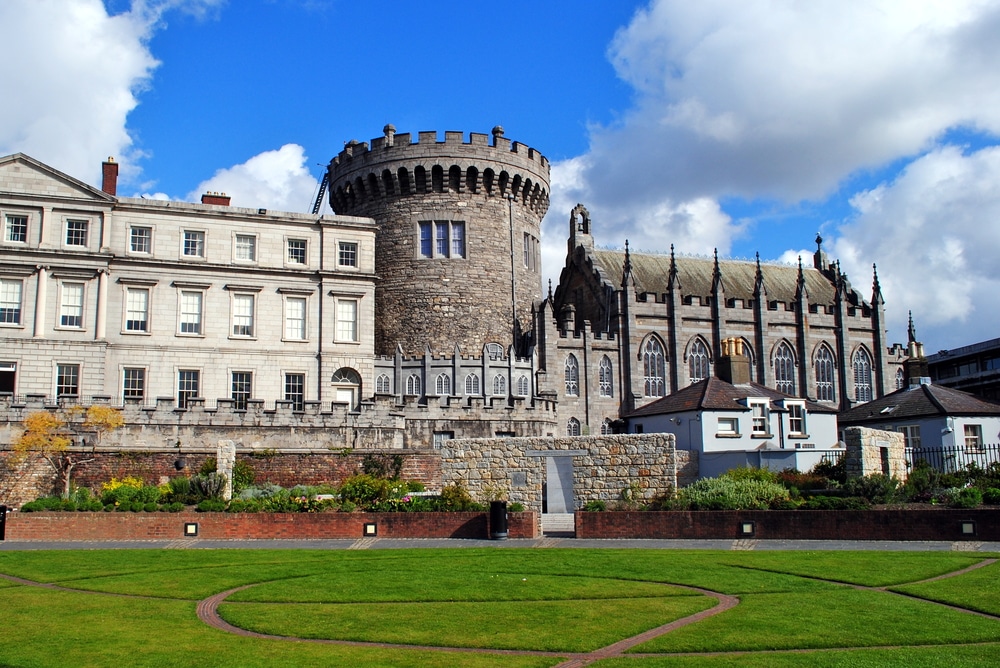 Dublin Castle is right in the heart of central Dublin and is within walking distance of all the other top things to do in Dublin with kids. Dating back to 1204, Dublin Castle is very well-preserved with several museums and staterooms.
All the state apartments, the gardens, the cafe, and the coach house on the grounds of Dublin Castle are accessible for strollers. Kids under six are free!
6. Join a Workshop at The Ark Cultural Hub
The Ark is one of the most fun things to do in Dublin with kids for tourists and locals alike. Based in the Temple Bar neighborhood next to the River Liffey, it's a community center/cultural hub hosting tons of art classes, dance classes, and performances all specifically for kids.
Check out their calendar to see if they have anything fun scheduled during your trip. If the weather forecast is cold and wet, The Ark could be your savior!
7. Stroll Round and Play in St Stephen's Green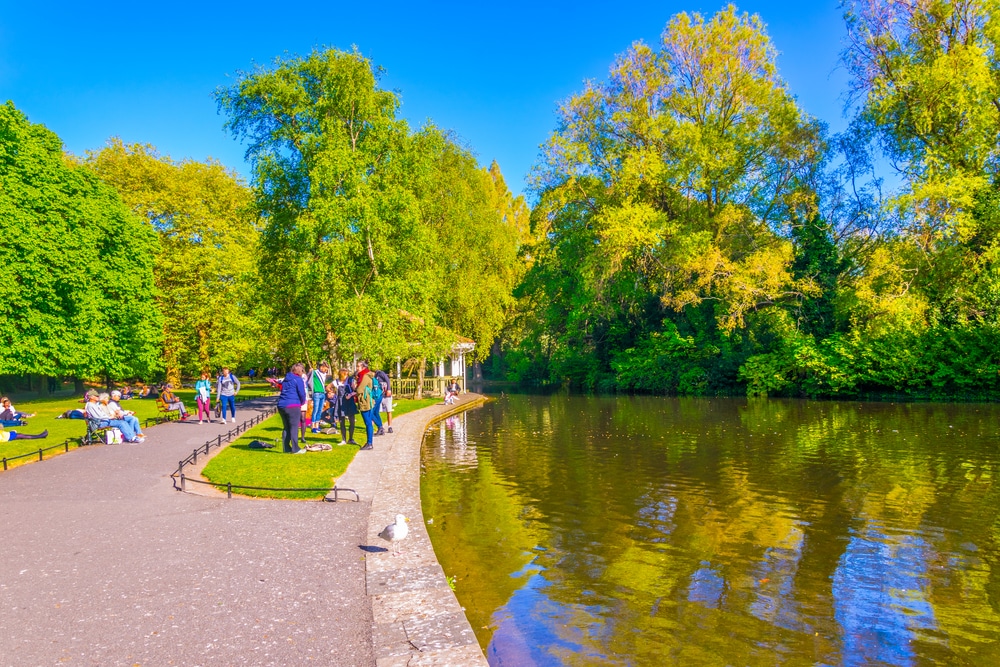 Phoenix Park might be the largest park in Dublin, but it's definitely not the only one. There are lots of city parks in the center like St Stephen's Green.
Just off Grafton Street, St Stephen's Green has a huge pond as well as a kids' playground, an old bandstand, and lots of statues dedicated to famous Irish people. If the city centre is getting a little too busy and hectic, this is a great place for a time out.
8. Climb Aboard a Viking Splash Tour of Dublin
One of the best tours in Dublin departs from St Stephen's Green, and that's the Viking Splash Tour of Dublin. There really is no other tour like this in the world!
Their tour buses aren't actually buses, they are amphibious "duck boats" (or DUKWs) used during WWII. While the tour might start on dry land, the bus will transform and you will end up cruising in Dublin's Grand Canal Basin.
The tour lasts around one hour and 15 minutes and will allow you to see all the top sights in Dublin with kids in an exciting and unique form of transportation.
9. Visit the Dead Zoo AKA The Natural History Museum
You've got to love the Irish sense of humor as the Natural History Museum is known locally as the Dead Zoo. While this is a great attraction for older children, younger kids who love animals and dinosaurs might also enjoy visiting.
The Natural History Museum is probably the most kid-friendly out of all the national museums in Dublin. Unless your child has shown a particular interest in Irish decorative arts or country life, of course!
There isn't any stroller accessibility to the first floor of the National History Museum, but all national museums offer free admission for adults and kids so that's a big bonus.
10. Listen to the Buskers and Go Shopping on Grafton Street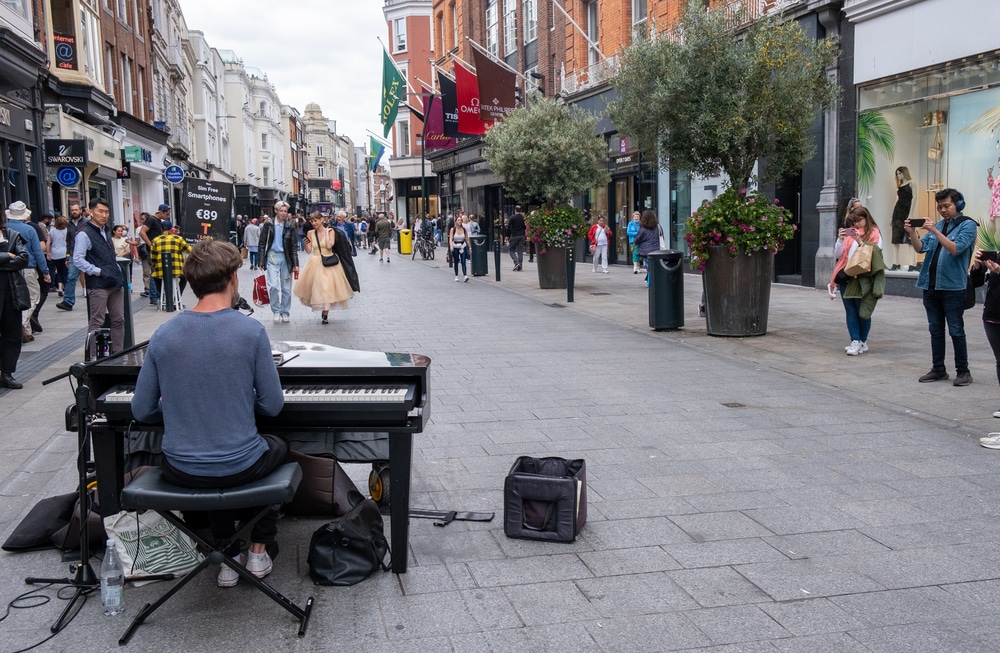 Many famous musicians started out in the Irish capital and Dublin likes to foster new talent. You'll find lots of street performers on Grafton Street which is one of the city centre's main shopping districts.
It could take you hours to walk down Grafton Street if your kids are taken with the talented people along this street. If not, there are lots of souvenir shops and cafes on Grafton Street too.
11. Stop by St Patrick's Cathedral and Park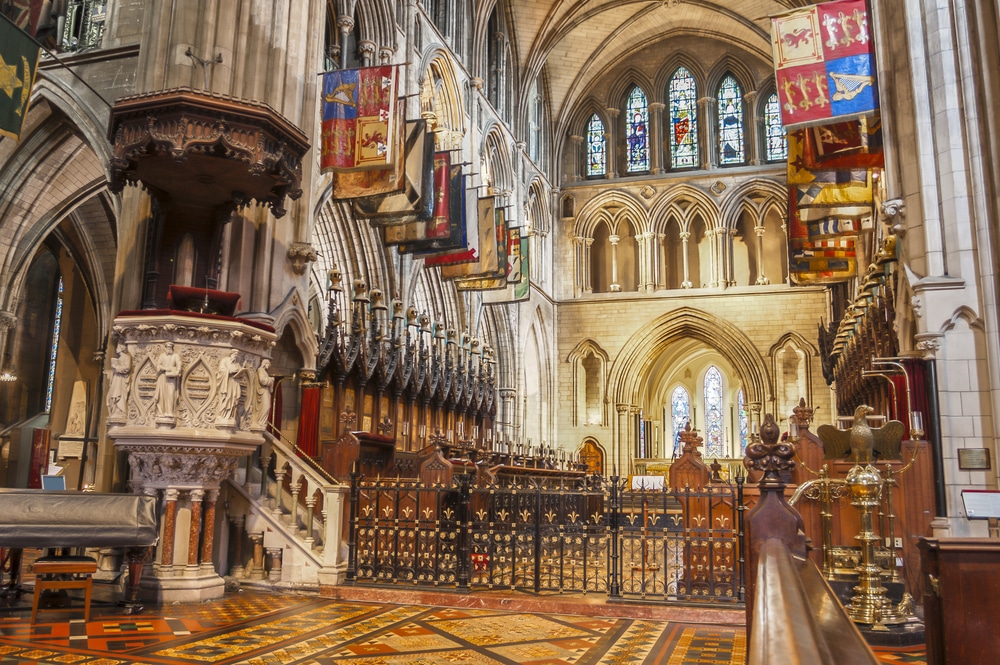 St Patrick's Cathedral is not only Ireland's national church but it's also the largest church in Ireland. Granted, your kids might not be too interested in Gothic architecture or Ireland's patron saint, but they are free to walk around and explore the church as they like.
Fortunately there's also a large garden outside and some cool water fountains in case parents need to trade off.
12. Learn About Irish Folklore at the National Leprechaun Museum
History museums can be too dry and dense for kids, but the National Leprechaun Museum is anything but. With lots of interactive exhibits all about the mythical little people and their pot of gold, you can learn some local folklore while having fun!
13. See the Animals at Dublin Zoo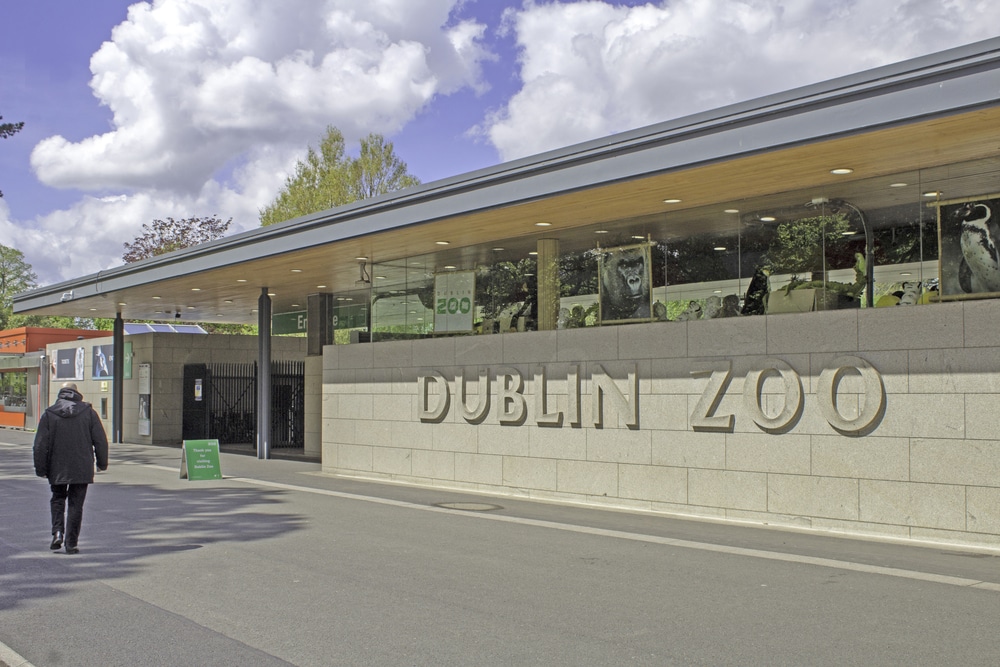 Dublin Zoo is the largest zoo in Ireland and you'll find it in Phoenix Park. It's home to over 400 different rare, exotic, and endangered species including giraffes, rhinos, and red pandas.
There are lots of indoor and outdoor habitats at Dublin Zoo so don't write it off if the weather is bad. With feedings and informative talks, there are lots for your kids to be involved in when visiting Dublin Zoo.
14. Experience the Sights and Smells (Literally!) of Dublinia
Most history museums only have visual displays, but Dublinia is different. This is a children-first museum that brings hundreds of years of Dublin history to life by mixing the sights and smells of Dublin in times gone by.
Your children will also be able to climb aboard a Viking longboat replica and try on biking armor.
15. Escape the City at Dun Laoghaire Harbor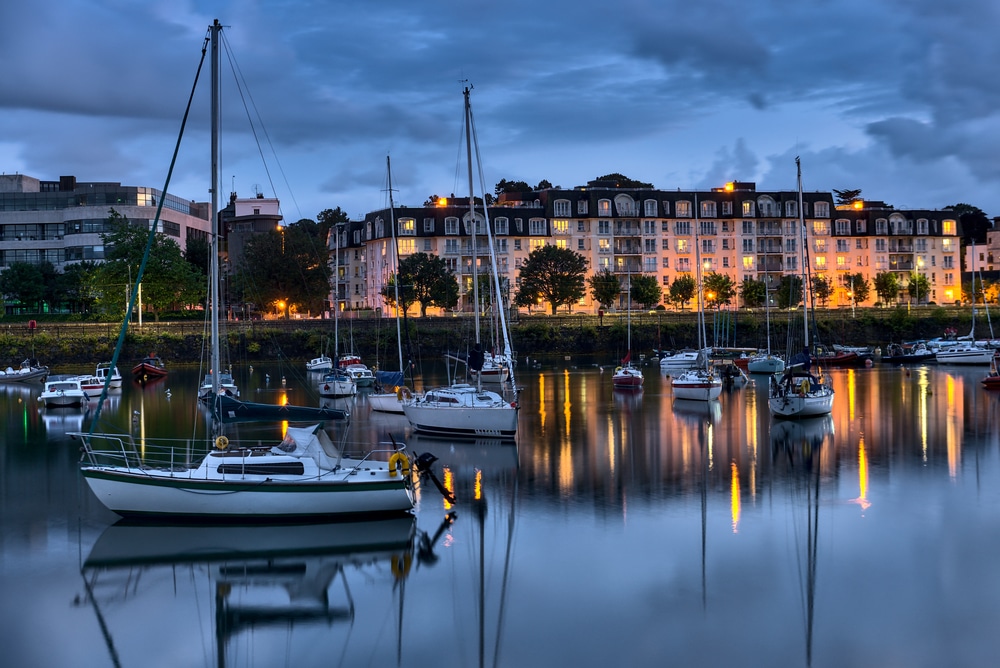 The River Liffey flows through Dublin and out into Dublin Bay, but the city centre of Dublin isn't the best place to enjoy coastal views or activities.
Take the Dart bus (leaves every 10 minutes from Connolly bus stop) to Dun Laoghaire Harbor which looks right out onto Dublin Bay. Enjoy an ice cream from TEDDY'S and walk along the harbor front to the lighthouses.
16. Visit the IMMA: Irish Museum of Modern Art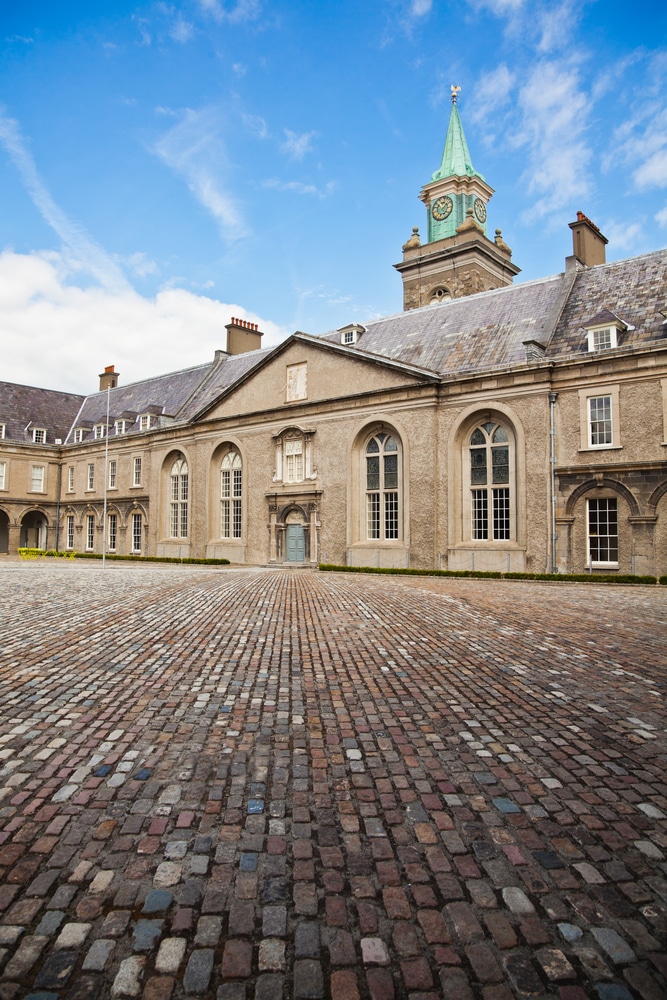 The Irish Museum of Modern art does a really great job of engaging the children who visit the museum much better than other modern art galleries. Not only does the museum display lots of beautiful and important artworks, but their Response Room is also filled with materials so kids can create their own.
Kids can follow the art trail which you can pick up at the front desk, or simply explore the expansive gardens around the gallery. Children under 18 can enter for free.
17. Watch a Pantomime Performance at the Gaiety Theater
Visiting Dublin with kids in the festive period from November to January? Book tickets to a pantomime at the Gaiety theater.
Pantomimes are festive fairytale musical performances that are a huge part of the culture of people in Ireland and the UK. They involve audience participation and are perfect family days out.
18. Check out the Family-Friendly Events at the Airfield Estate
This working farm and gardens host a ton of outdoor events during the summer months for families. Check out their calendar to see what they've got scheduled during your visit.
Be aware that the Airfield Estate is a little south of Dublin's city centre so you will either need to rent a car and drive there or take public transportation.
19. Follow the Fairy Trail at Malahide Castle & Gardens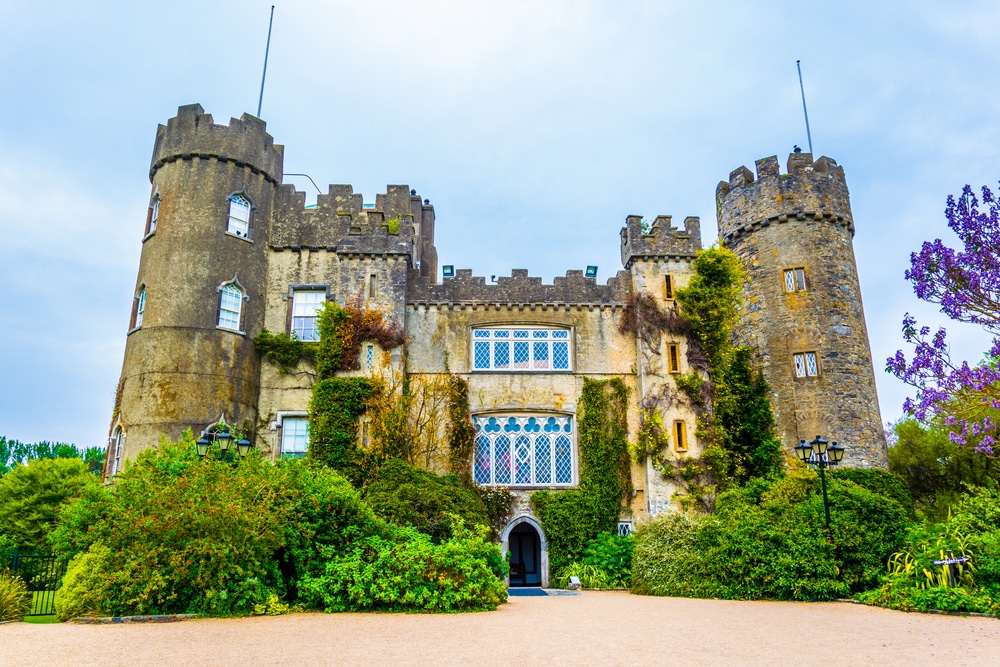 Another great place to visit in Dublin with kids is also not within walking distance to the center of Dublin, but Malahide Castle is worth the effort.
It's a medieval fortress located on over 260 acres of woodland with botanic gardens, a playground, and a fairy trail your kids can follow through the forest.
20. Enjoy a Beach Day at Dollymount Strand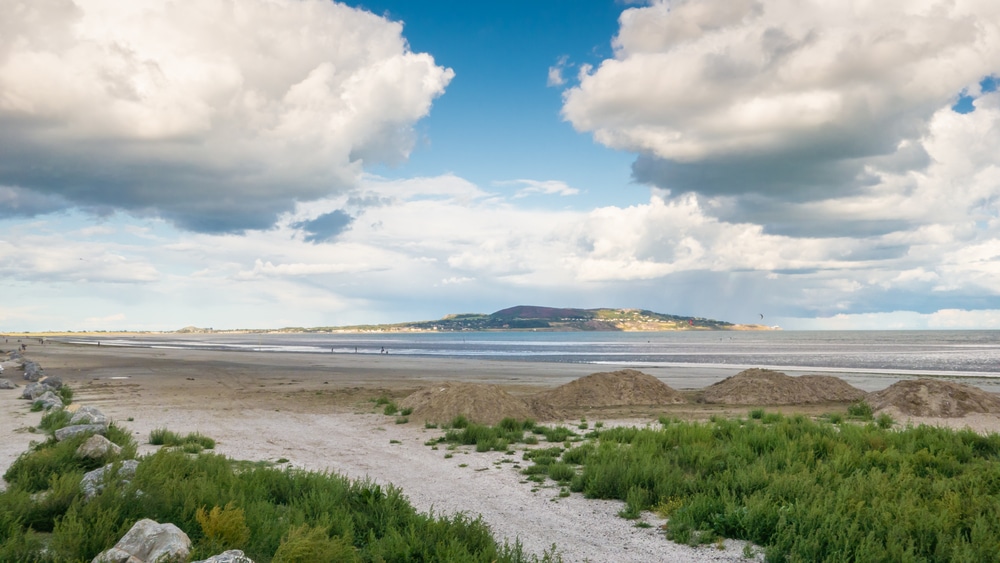 Did you know that Ireland has beautiful beaches? We didn't realize until we started exploring! Dollymount Strand is a 3-mile/5 km stretch of beautiful, untouched sand on Bull Island just outside of Dublin.
It's a 45-minute bus journey from the center of Dublin city and it's a must-visit in Dublin with kids on those rare, uber-sunny summer days.
21. Visit the EPIC Irish Museum of Emigration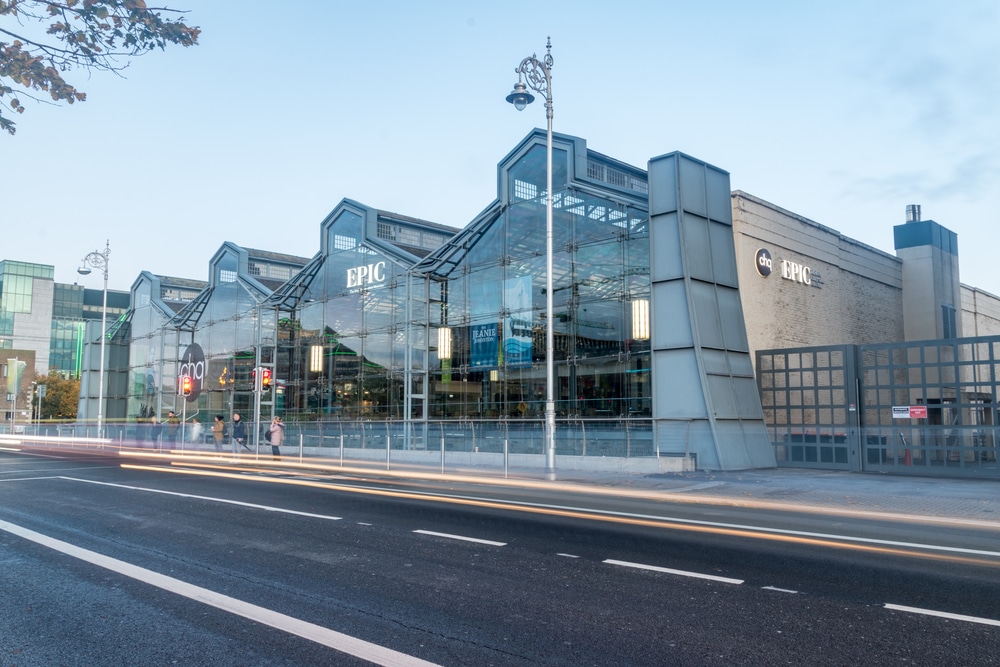 Descendants of Irish emigrants live all over the world and immigration is a huge part of Irish history. The EPIC museum has some fun interactive exhibits on the history of Irish people around the world that are perfect for children.
Plus, if you have Irish ancestors, you can use their extensive databases to find out more about them!
22. Walk Around the Georgian Doors on Merrion Square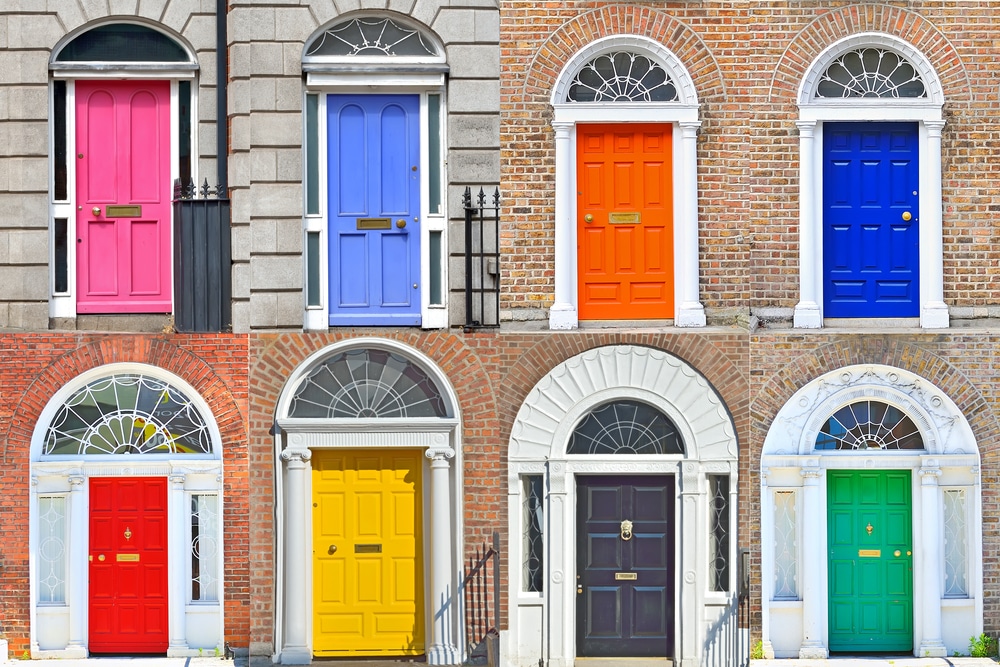 Merrion Square is Instagram-famous thanks to its picturesque Georgian townhouses with brightly-colored doors, but it's just as great for families visiting Dublin with kids! Take a walk along the street and stop for some cute family photos.
Even better, make arrangements with one of the awesome photographers from Flytographer to capture your family trip to Dublin! Use code FAMILYVOYAGE to save $25 on your first shoot.
23. Join a Guided Tour Around Butlers Chocolate Factory
Butlers Chocolate Café is a Dublin institution with multiple locations around the city. Visit one of their shops or take a tour of their factory to see how they produce their sweet treats.
24. Take a Day Trip to Glendalough in the Dublin Mountains
One of the best day trips from Dublin with kids is to Glendalough in the Dublin Mountains. This lake in County Wicklow is one of the most picturesque places in Ireland and is only an hour's drive south of Dublin.
If you want to explore without renting a car, consider this full-day tour that's open to ages 2+. It includes Kilkenny and the Wicklow Mountains in addition to Glendalough.
---
Consider the Dublin Tourist Pass by Go City
Like most major cities in Europe, Dublin offers a tourist pass. These passes are valid for a certain period and allow you to visit as many popular attractions as you like during that timeframe. As long as it's an attraction that the pass covers, of course!
If you are planning to visit lots of museums and attractions in Dublin city centre within a short timeframe, then it could help you save money.
The Dublin Pass by Go City is available for one, two, three, four, or five days. One-day passes start from €74 for adults and €44 for children aged 5-15 years old.
It includes attractions and tours like the Guinness Storehouse, Dublinia, the EPIC Irish Immigration Museum, Christ Church Cathedral, and Saint Patrick's Cathedral. If you were to visit all of those attractions in one day with the pass, you'd save money.
It might not be cost-effective if you're visiting Dublin with kids in the summer, but it might be on a rainy day!
---
Ready to Enjoy a Vacation to Dublin with Kids?
Don't forget that Dublin is one of the most visited cities in Europe for groups, groups, and families alike. With approximately six million visitors every year and half a million residents, the city does a great job at keeping millions of kids entertained, fed, and well-rested year-round!
While on the surface it might seem like visiting Dublin with kids is an overwhelming idea, the city is actually a great place to visit with children. You can easily swap breweries, distilleries, and nightlife with parks, art, and performances so that the whole family will have an enjoyable and memorable vacation in Dublin, Ireland.
Don't miss these resources as you plan your family trip to Ireland:
Have you visited Dublin with kids? What were your favorite experiences?