If you're looking for one of the best summer road trips in North America, look no further than a leisurely exploration of New York state and Canada! You'll enjoy beautiful places, wonderful food and varied cultures and more as you go through this ~two week summer trip.
In this Canada and New York road trip guide, I'll show you how to put the puzzle pieces together to plan your own incredible adventure.
Quick Overview
Days 1-4: Finger Lakes
Days 5-6: Thousand Islands
Days 7-10: Quebec City
Days 11-12: Montreal
Days 13-14: Prince Edward County
Days 15-16: Toronto
Days 17-18: Niagara Falls
You can use this itinerary as a general guide, but feel free to modify it to suit your needs. It would be easy to expand this to a three week summer road trip itinerary by adding time in Montreal and Toronto, though harder to cut it down to exactly two weeks.
If you're pressed for time, consider starting with Day 7 by flying into Quebec City and then flying out of Syracuse or Rochester after spending a few days in the Finger Lakes. While you'd miss Thousand Islands, you'd also save yourself more than 6 hours of driving.
Of course you can always reverse the order of this Canada & New York road trip itinerary if it's more convenient for you.
---
New York State + Canada Road Trip Logistics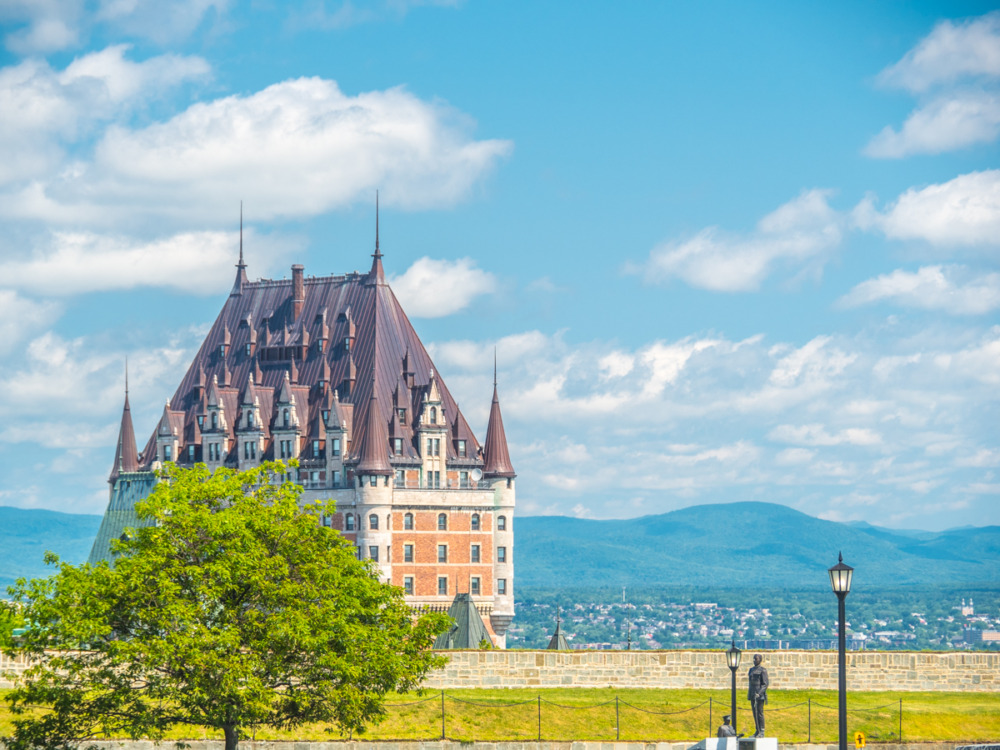 Our family did almost exactly this itinerary, departing from our home in Columbus Ohio. It's a loop, so you can begin pretty much anywhere. For those who live outside of the area, you'll want to price out flights to Buffalo, Rochester and Syracuse on the US side and Toronto, Montreal and Quebec City on the Canadian side.
If you're American and planning for a summer road trip with kids, know that your children do need a passport if flying to Canada. However, if you fly in and out of New York state your children can cross the border with only a birth certificate. If your kids don't already have passports, be sure to factor in the costs ($135 for standard/$215 for expedited processing+delivery) and lead time (6-13 weeks) required as you decide where to begin.
The other option to consider is whether you want to fly roundtrip in and out of a single airport or if it makes more sense for you to book either an open-jaw (in/out of different cities) or even two one-way tickets. Why might you want to do that? Maybe one of the destinations isn't interesting to you, or you can get a better deal or save time by skipping a connecting drive. One example might be flying into Buffalo and out or Toronto – you won't miss anything except an hour or two of traffic. Be sure to factor in one-way drop fees on your rental car if you do this!
---
New York & Canada 2+ Week Itinerary
Time to get into the details of our New York & Canada road trip itinerary!
4 Days in Finger Lakes, New York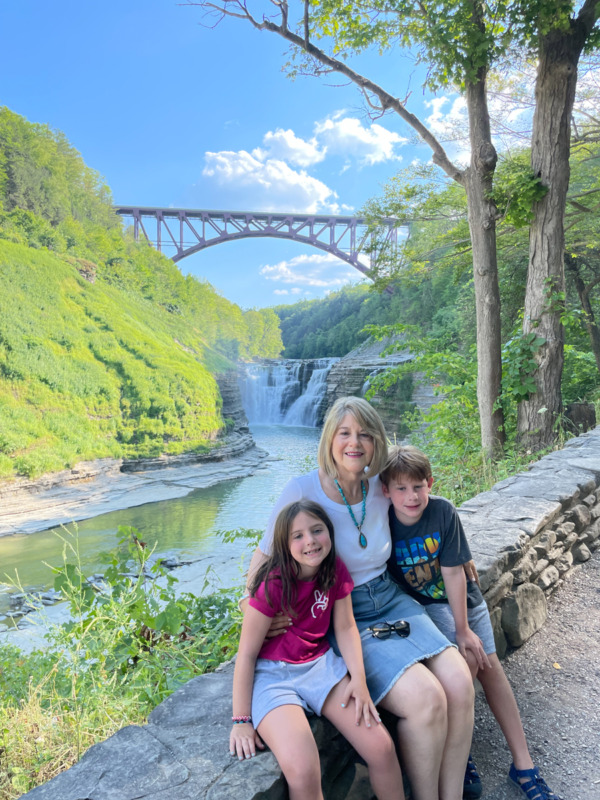 The Finger Lakes region of western New York is the perfect place to disconnect from daily life and reconnect with what you really love. It has something for everyone: eleven beautiful lakes, hundreds (or even thousands) of waterfalls of all sizes, wineries, museums, historic sites, cute towns and more. Check out my reel to see how much fun you can cram in!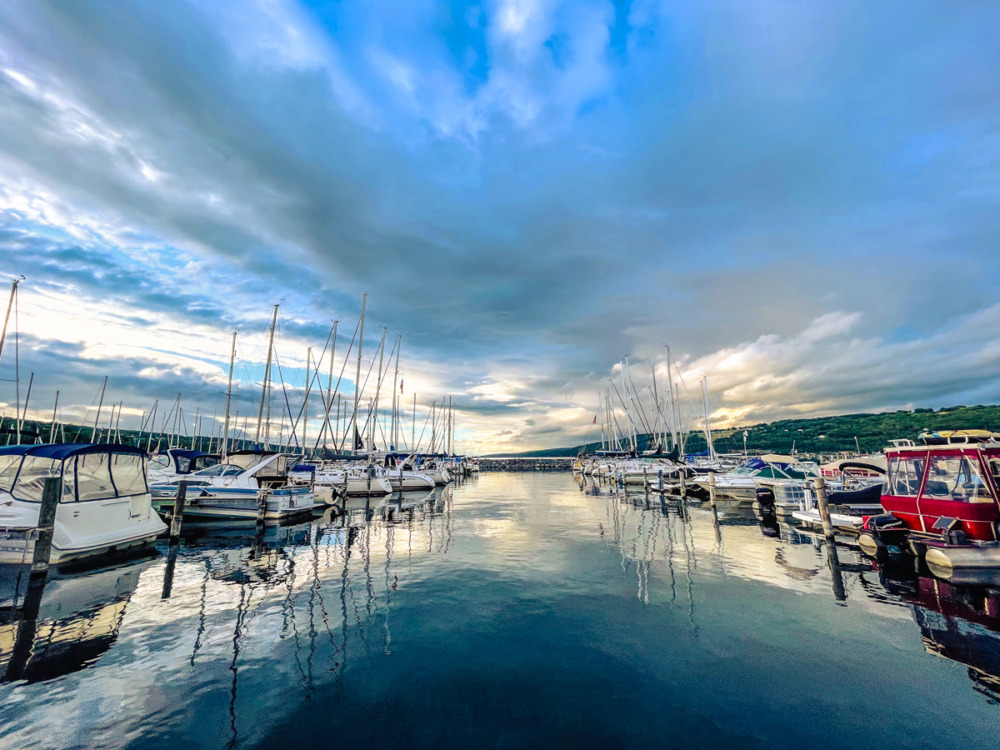 Things to do in Finger Lakes
In my complete guide to Finger Lakes with kids you'll find plenty of inspiration for your own trip, but there are a few things you have to do when you visit this area:
Explore waterfalls – It's hard to beat Watkins Glen, but if accessibility is important put Taughannock Falls near Ithaca on your list! Our favorite waterfall in the Finger Lakes is Letchworth State Park, which you'd want to visit as you enter the region from the west.
Corning Museum of Glass – You'll be blown away but the world's largest collection of art glass, and don't miss the excellent demonstrations and workshops to make your own glass souveniers!
Lake life – Whether you kayak, go on a tour boat or just enjoy splashing in one of the lakes you can't miss getting out on the water.
Where to stay in the Finger Lakes
---
2 Days in Thousand Islands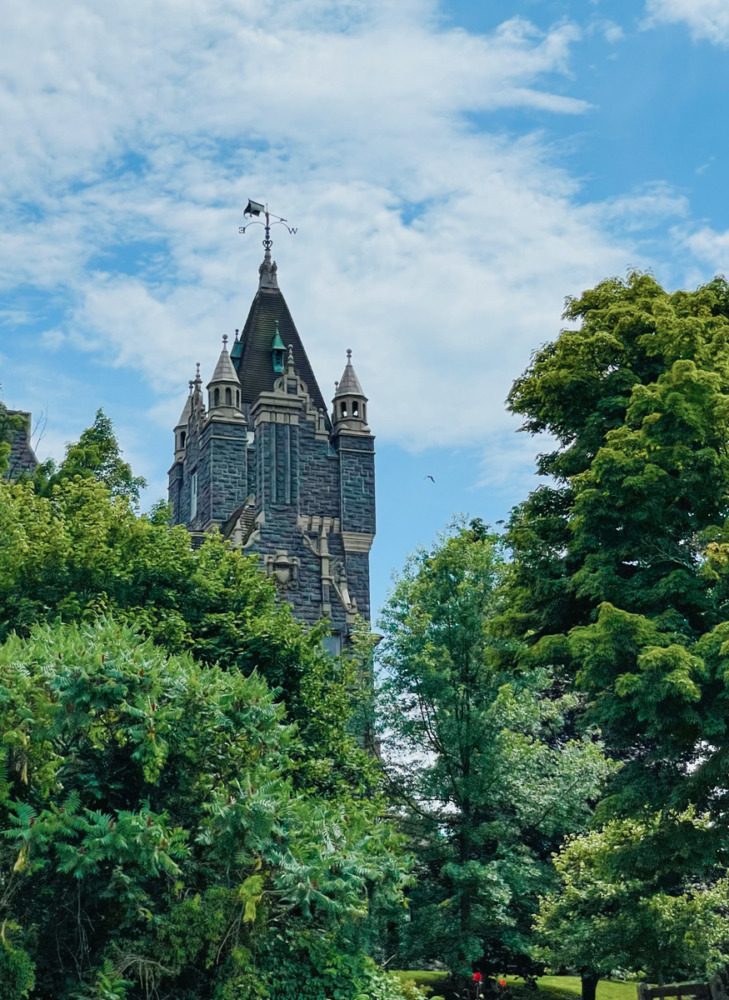 You'll make the easy 3 hour drive from Finger Lakes to Thousand Islands today, landing you on the US side of the St. Lawrence River. If you get an early start, stop at Green Lake near Syracuse or Fort Ontario in Oswego (only open select days) along the way depending on your interests.
1000 Islands is even quieter than the Finger Lakes and many of its visitors stay for the full summer in vacation homes, so its infrastructure isn't geared as much to those planning a brief stay. But it has one can't-miss attraction for your full day in the area: Boldt Castle. The restoration of this incredible American castle is second to none, so be sure to book a Boldt Castle and Two Nation Tour.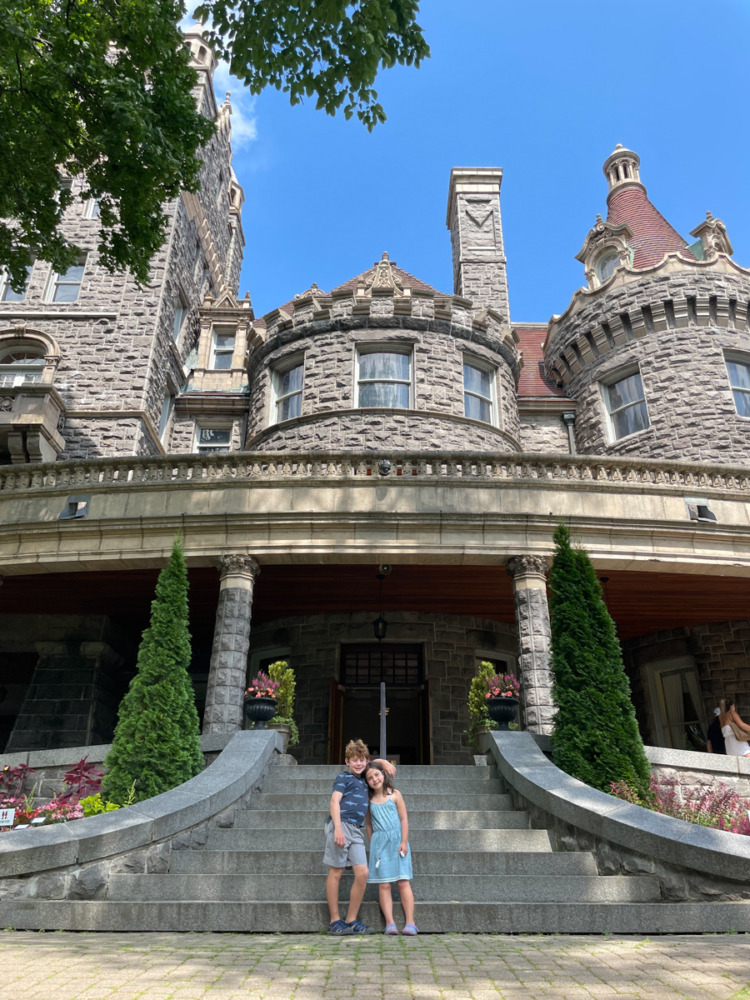 The boat will take you up and down the St. Lawrence River's Millionaires Row past some of the most spectacular homes in the US and Canada before you bringing you to Heart Island, home of Boldt Castle. You'll explore Heart Island on your own with the excellent audioguide app – I recommend bringing headphones and a splitter if you want to share, as it's extremely informative! I recommend taking the earlier tour boat so that you have plenty of time to explore the island.
When your boat returns, cross the bridge to picture-perfect Wellesley Island where "summer" is a verb. Hit up Wellesley Hotel & Restaurant for dinner and then stroll through Thousand Islands Park as you watch the sun set.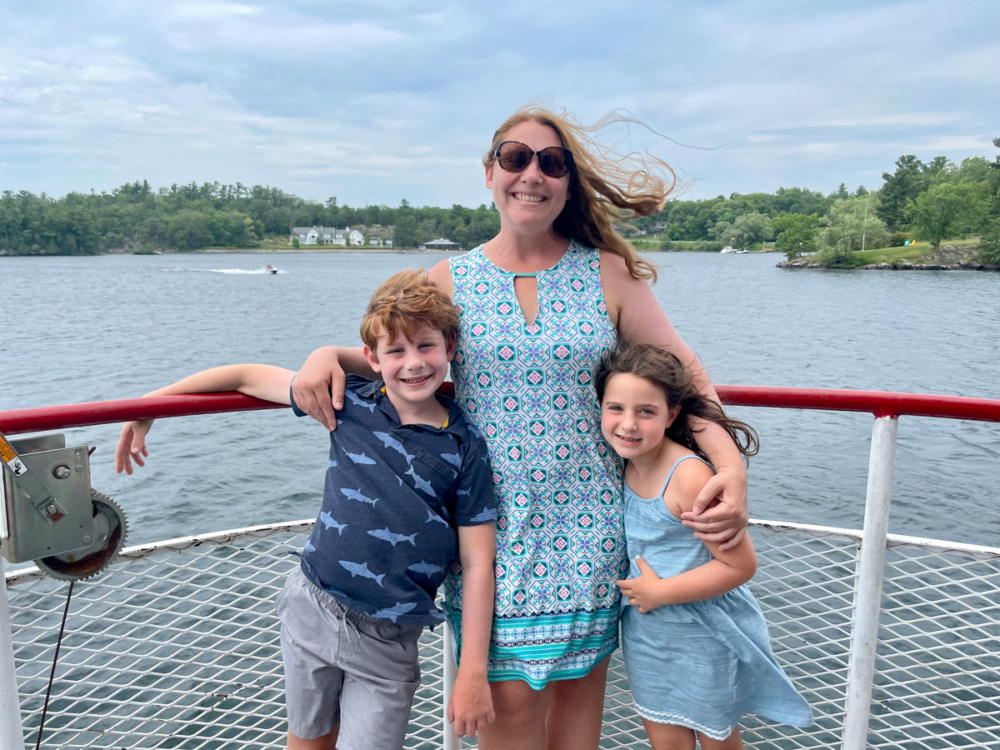 Things to do in Thousand Islands
Wellesley Island for dinner and sunset
Where to stay in Thousand Islands
We based ourselves in Alexandria Bay, but in retrospect I wish we had stayed in nearby Clayton. It's cuter and has higher quality food options. The dining and atmosphere in A-Bay were somewhat disappointing.
---
4 Days in Quebec City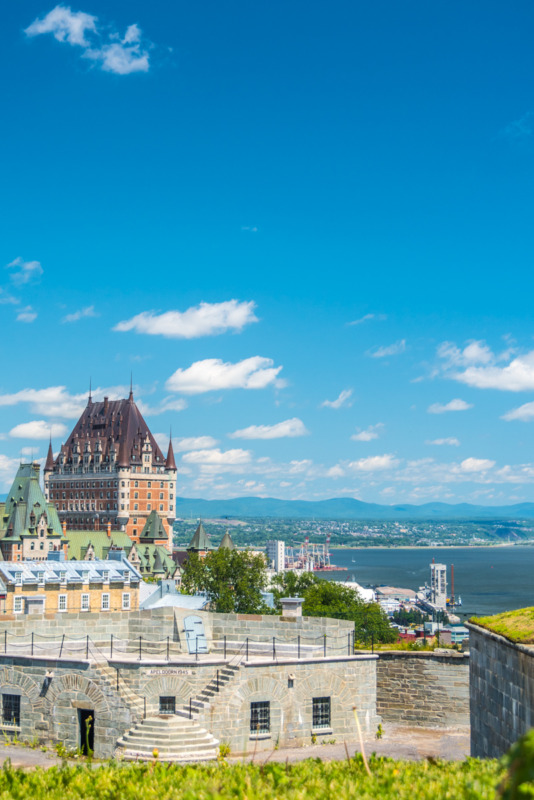 The furthest destination on this road trip is a truly special one, Quebec City. It has maintained its distinctive French-Canadian culture over the centuries and you'll feel like you've stepped into 17th century France rather than a modern North American city. On day 7, you'll be spending 5-6 hours driving so you'll arrive in the evening.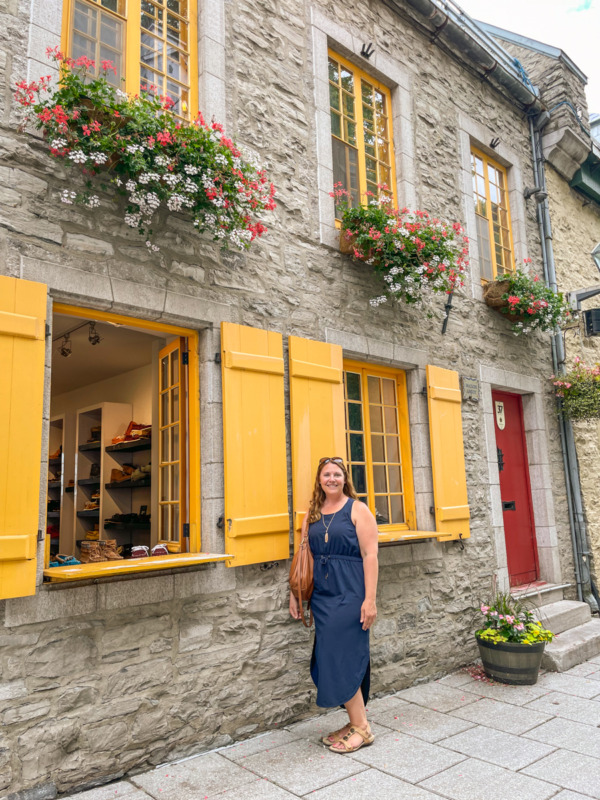 Things to do in Quebec City
There are so many incredible activities that I've put together a detailed guide to help you plan your day-by-day Quebec City itinerary. Here are a few highlights to be sure you include:
You may notice that some of the suggestions on that list aren't in Quebec City. That's because there are so many wonderful day trips from Quebec that will show you a completely different side of the province!
Where to stay in Quebec City
---
2 Days in Montreal
Get an early start on day 11 to head down to Montreal, one of the coolest places in Canada (at least in my personal opinion). The drive is an easy 2.5 hours so you'll have most of the day to explore Montreal in addition to all of day 12 and the morning of day 13 if you want it!
Spend the afternoon when you arrive strolling the city, enjoying St. Catherine Street, the Old Port and more. If you have kids with you, consider visiting the excellent Montreal Science Center – free if you're a member of a local ASTC museum.
Evening is a perfect time to explore the cobbled streets of old Montreal, which was founded in 1642.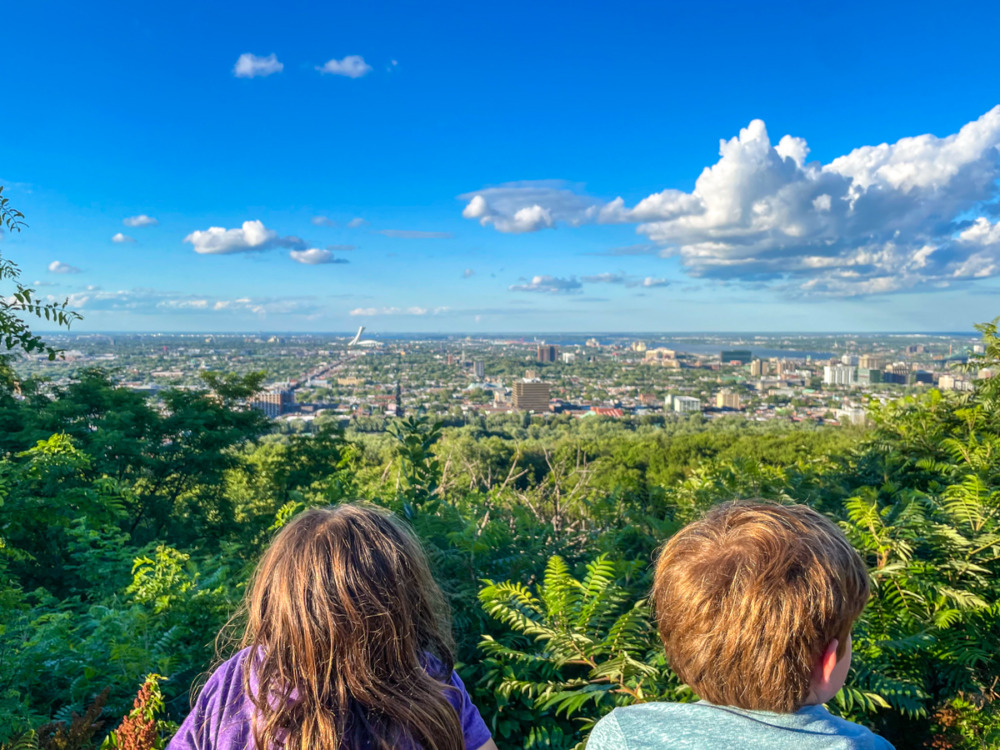 The next morning kick off your day with an Old Montreal walking tour – you can choose between three different options depending on which sites are most interesting to you and how much time you have. At mid-day, head to Marché Jean Talon to load up your bags with incredible breads, produce, local cheeses and more to bring to Mount Royal Park for a picnic. While you're there you can enjoy amazing city views, take a hike or row a boat around Beaver Lake.
You can also consider taking a Montreal food & drink tour in the evening. Montreal's food scene is amazing and brings in traditions from all around the world.
For your final half-day in Montreal (Day 13 if you're keeping track), visit the excellent Éspace Pour La Vie. It's home to the Biodôme, Botanical Gardens and Insectarium. It's located on the site of the former Olympic campus. Rather than leaving the site to waste, it's been transformed into an incredible place to explore the natural world. If you have time, I've heard that the planetarium is well worth visiting – be sure to check the English schedule in advance, as show times are limited.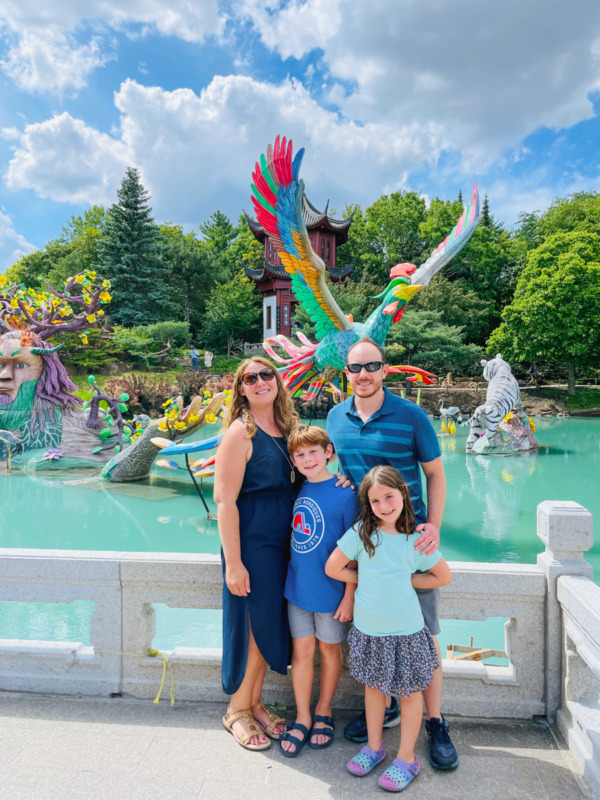 Things to do in Montreal
Shopping on St. Catherine Street
Stroll the Old Port
Éspace Pour La Vie, which includes the amazing Botanical Gardens pictured above
Where to stay in Montreal
Old Montreal "apart-hotel" – We stayed here and it was fantastic! Great location and in-unit laundry, which was important for such a long trip.
Want more suggestions? I have an entire article dedicated to where to stay in Montreal with kids!
---
2 Days in Price Edward County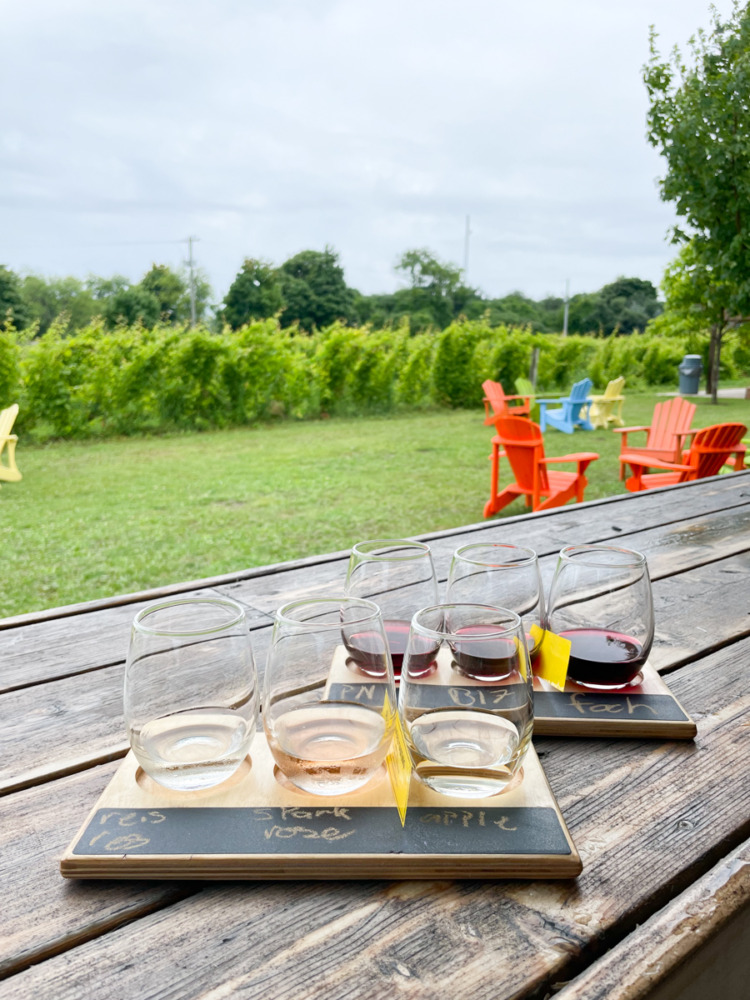 Around mid-day on Day 13, hop back in the car and keep driving south until you reach lovely rural Prince Edward County – locally referred to simply as "The County". PEC is known for lovely beaches and high-quality agriculture.
In the town of Picton, Ontario you'll find plenty of tasty restaurants and small shops. Don't miss Bocado for excellent Spanish food!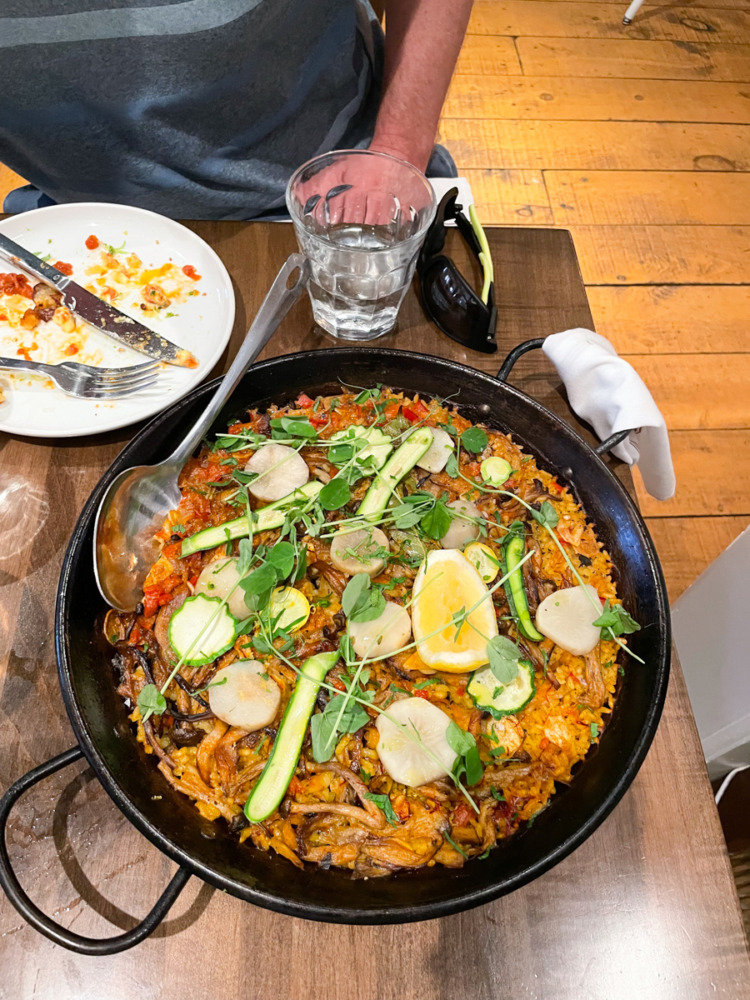 For activities, spend Day 14 hopping between the beach at Sandbanks Provincial Park and the numerous wineries and cideries scattered around the County.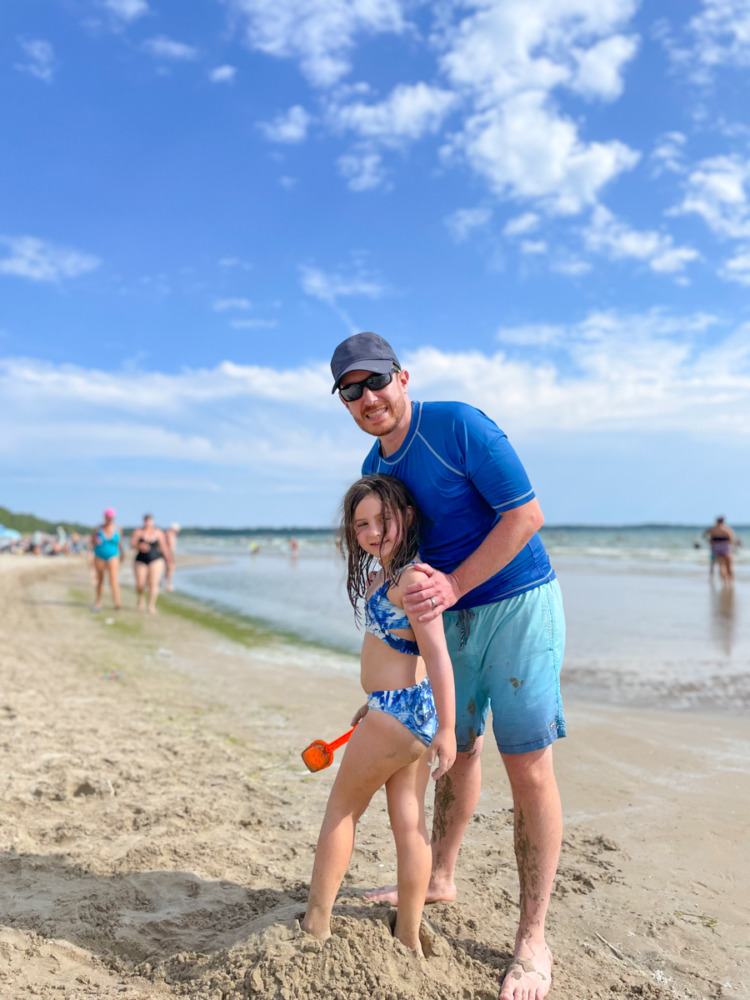 Things to do in Prince Edward Country
Stroll through Picton's stores and enjoy its restaurants
Hit the beach at Sandbanks Provincial Park
Go wine and cider tasting
Where to stay in Prince Edward County
---
2 Days in Toronto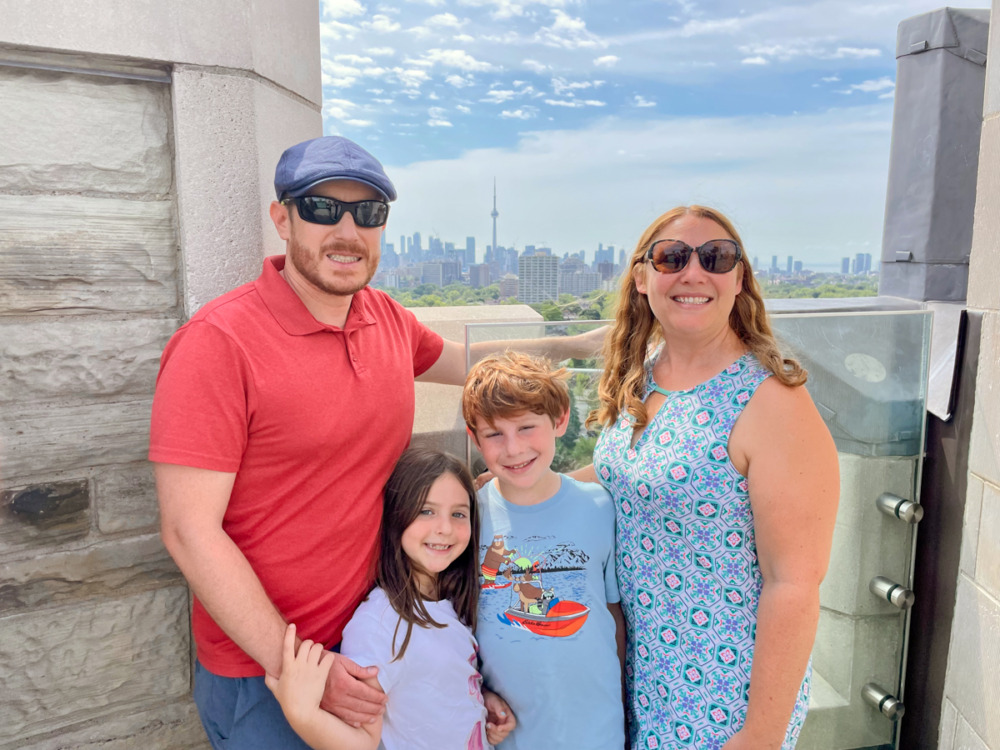 On Day 15 you'll drive the easy 2.5 hours to Toronto, though be warned that the drive time can creep up during high traffic times.
Torontonians may be offended that I've only given their incredible city a day or maybe a day and a half. It's not because I dislike the city or there aren't enough things to do in Toronto. But the reality is that it has a big city vibe that will feel familiar to visitors who have spent time in places like New York and Chicago without some of the unique cultural aspects of Montreal and Quebec, and it's also simply easier to access than everything else on this road trip thanks to its robust international airport.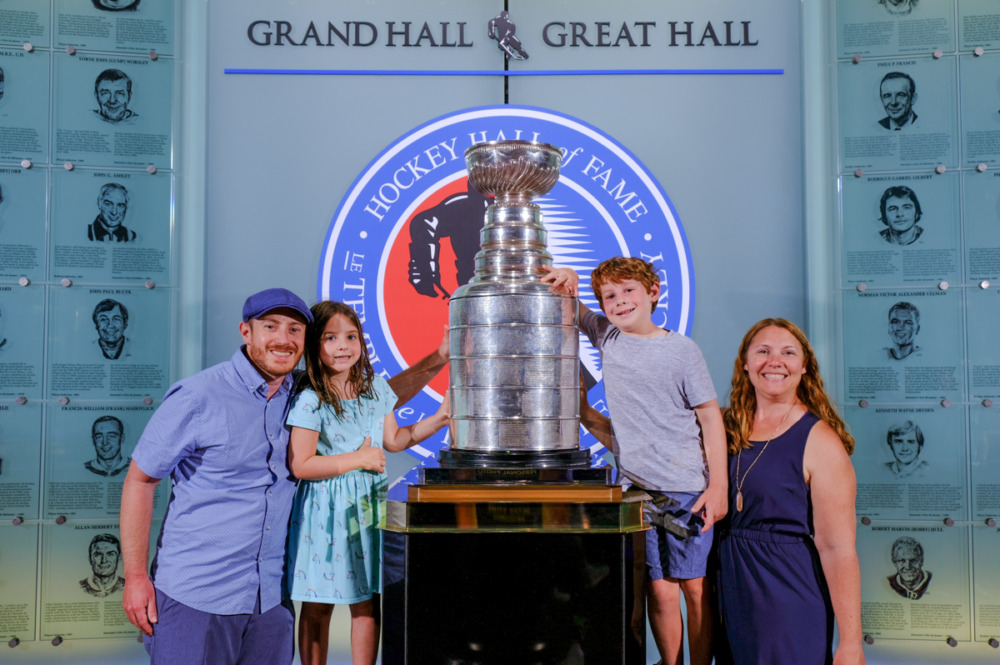 Things to do in Toronto
Since your time in Toronto is limited, you'll have to pick and choose how to spend your visit. I've put together a detailed play-by-play Toronto one day itinerary to help you maximize your experience.
If you'd rather build out your own itinerary, be sure to include some of the following in your ~day and a half in Toronto:
Eat as much Asian food as you can – 30% of the city's residents are Asian immigrants representing all of the continent's nations, so you'll find plenty of great options
Ride up the CN Tower at sunset
Ripley's Aquarium of Canada
Visit the Hockey Hall of Fame
Enjoy the views and architecture of Casa Loma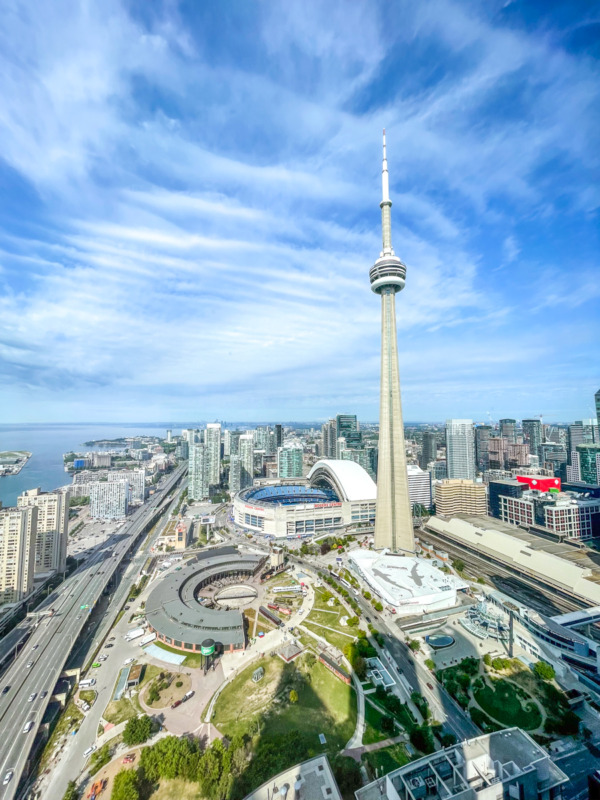 Where to stay in Toronto
---
2 Days in Niagara Falls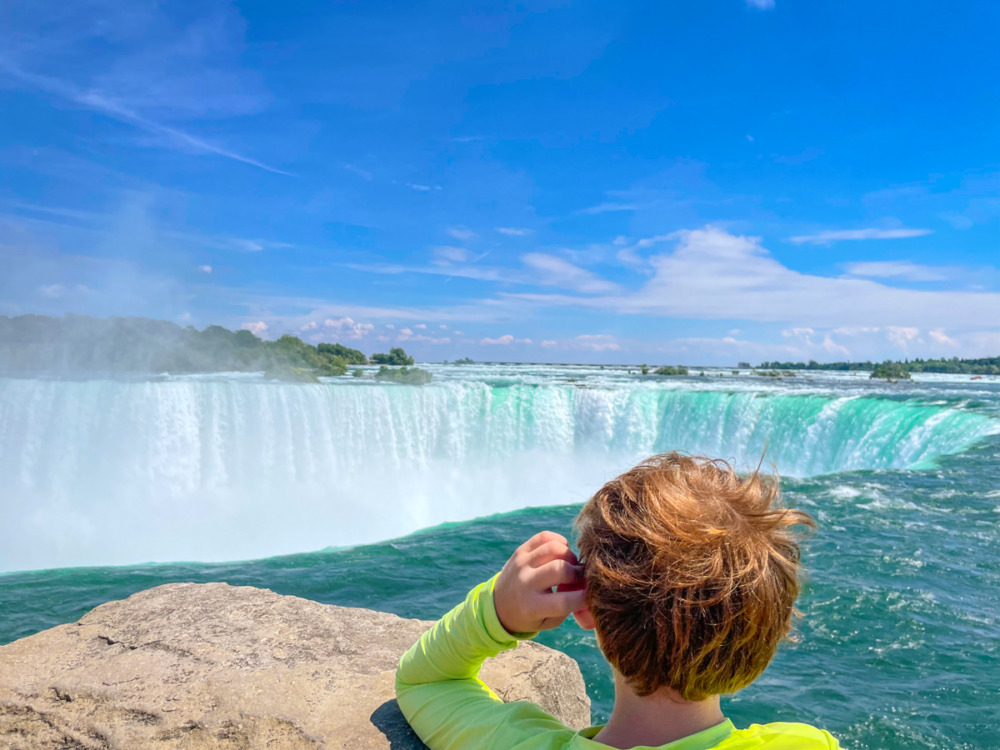 Day 17 is the home stretch! In the morning you'll drive from Toronto to Niagara Falls – but stay on the Canadian side. It has better views than the American side, plus plenty of unique attractions to keep you busy. Just be sure not to make these Niagara Falls mistakes during your visit. You'll get to enjoy the best of Niagara Falls on the afternoon of Day 17 and the first half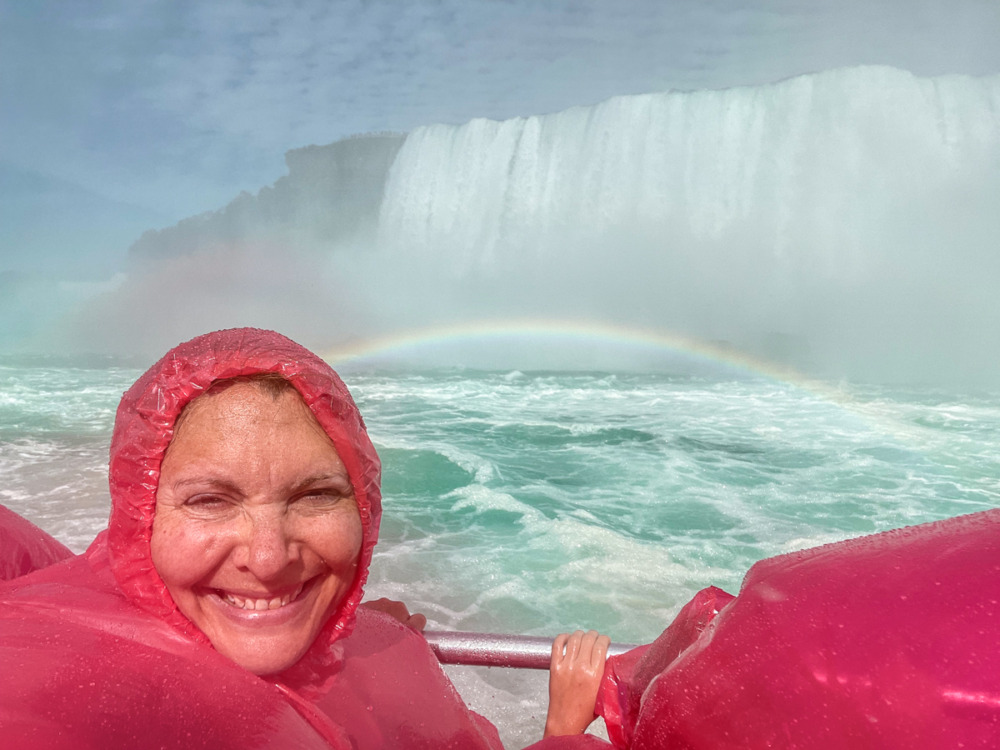 Things to do in Niagara Falls
Niagara City Cruise
Niagara Park Power Station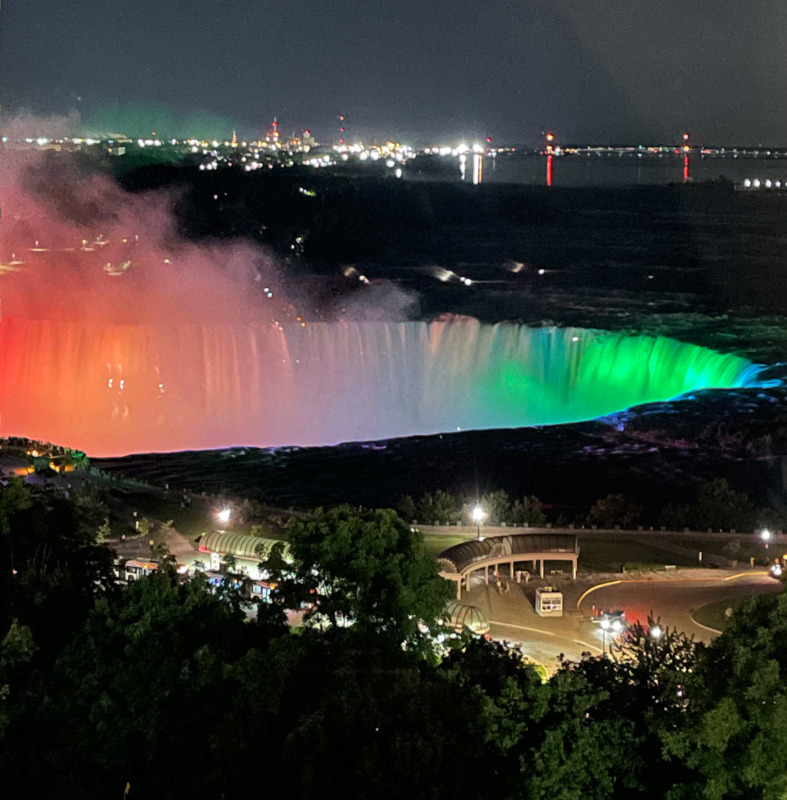 Where to stay in Niagara Falls
---
What to Pack for a New York & Canada Road Trip
There are a few things you'll definitely want to pack for a summer road trip in New York and Canada. We brought these and found them very helpful!
A paper map – Some of these areas, particularly Finger Lakes, don't have great phone service because they're remote and mountainous. I suggest downloading maps to use offline in the Google Maps app, but also bringing this paper map as backup. You may also want to grab a Quebec driving map and an Ontario driving map though we didn't need them.
A cooler – This route covers about 1,000 miles so there are plenty of days when you'll wind up driving around mealtime! We were really happy to have this adorable (and effective) cooler and these serious ice packs (2 of the XL size) with us for picnic lunches, quick hotel breakfasts and snack breaks. Everything stayed cold when we needed it to and the cooler has enough organization to consolidate paper plates, utensils, paper towels and even a bottle opener.
Summer clothing (mostly) – We were able to get away with almost exclusively summer clothes – you can see that I wore the same two dresses many times in the photos above! In addition, we each brought one pair of jeans, one pair of hiking pants, a long sleeve t-shirt and a fleece or sweatshirt. Thankfully it's a pretty easy trip to pack light for.
Planning Your Canada and New York Road Trip
Don't miss these helpful resources as you plan your road trip through New York State and central Canada: