There are few things that bring me as much joy as (basically) free travel, and through strategic use of travel rewards credit cards I've been able to make it happen. One of my favorite hacks? The Southwest Companion Pass promotion that lets me bring a guest for almost-free every time I fly the airline!
In this article I'll explain why the Southwest Companion Pass is amazing, along with the Southwest Companion Pass trick for getting one. After reading this article you'll even know some strategies for booking trips before you earn your Companion Pass!
Southwest Companion Pass cheat sheet
Updated for November 2023 Southwest credit card offer details
In 30 seconds, here's how to earn the Companion Pass with Southwest credit cards:
What is the Southwest Companion Pass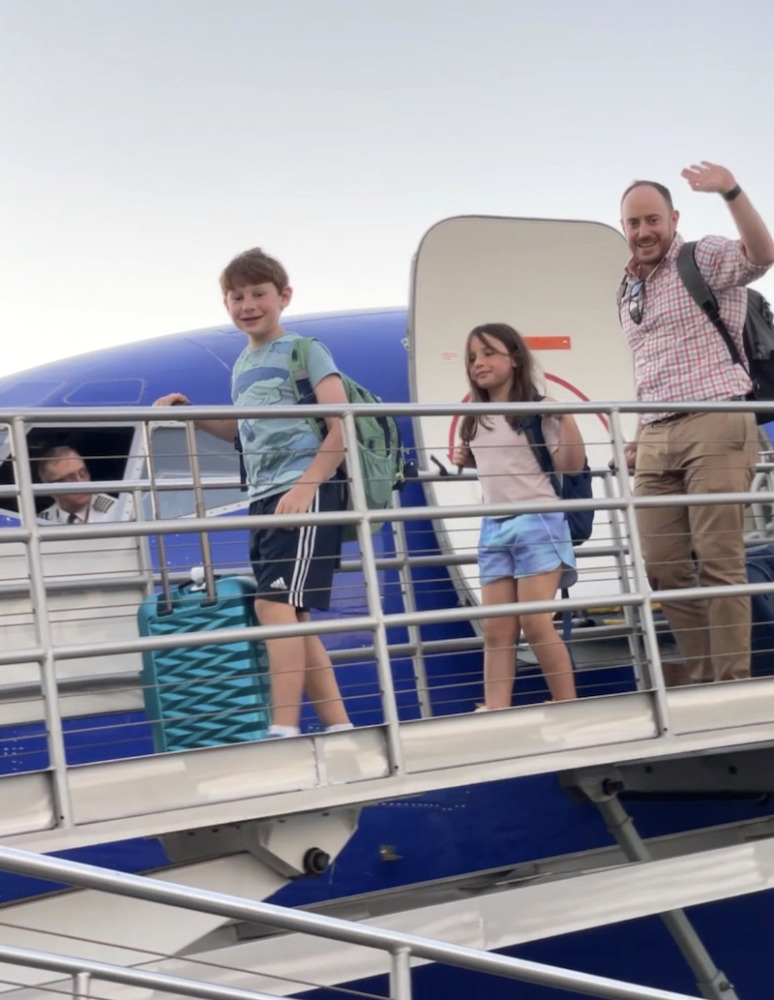 Southwest gives its most loyal flyers some serious benefits, from priority boarding to free internet all day every day. But in parallel to its regular loyalty tier, Southwest offers another perk: Companion Pass.
What is the Southwest Companion Pass? In short, it allows the holder to bring their designated companion with them on any flight with an open seat for just the cost of mandatory government fees. Within the United States it's just $5.60 cents each way, while international tickets could run up to $150 for your companion. That's still a lot less than an entire plane ticket!
How long does the Southwest Companion Pass last? It's good for the rest of the year in which you earn it and all of the next year! If you're really strategic about when you earn your Companion Pass (more on that in a moment) you'll have it for around 23 months.
How does Southwest Companion pass work? Just buy your ticket as you normally would, using points, flight credits or your credit card, and then add your companion after you're done – keep reading to see screenshots of exactly what it looks like.
The even more amazing part of the Southwest Companion Pass is that there's no limit to how many times you can use it until it expires. By the time it's all done I will have used my companion pass for Hawaii, Florida, Mexico, Los Angeles, Texas, Nashville and more. It's saving us thousands of dollars on travel and allowing us to travel more, totally guilt-free.
If your travel patterns change, the good news is that you can switch your companion up to three times per year with a quick phone call. I've done it and it was no big deal!
Southwest Companion Pass trick
Ok now your big question is probably "how do you earn a Southwest Companion Pass?" There are two ways.
The hard way to earn the Companion Pass is to fly 100 one-way trips/50 round trips or earn 135,000 Companion Pass qualifying points in a single calendar year – that would require about $16,000 in spending if you stick to the least expensive Wanna Get Away fares (which start at earning 6 points per dollar but get more valuable as you hit A List and A List Preferred status).
But I'd rather do things the easy way, which is to open two Southwest credit cards, put some spending on them and call it a day. Points that you earn from credit card spending and sign up bonuses count toward 135,000 qualifying points, plus credit card owners get a 10,000 Companion Pass qualifying point boost in their tally – so you'll really just need to collect 125,000 qualifying points in a single calendar year.
❗When to apply for Southwest credit cards: If you want to maximize your Companion Pass, I recommend opening Rapid Rewards credit cards in November or December. Be sure you do not hit the spending targets until late December – you need the Companion Pass qualifying points to hit your Southwest account in early January! Some people mess around with changing statement dates and other Southwest Companion Pass hacks but that can be playing with fire, as your points earned may be deposited in the wrong calendar year.
1) The first step to earn the Companion Pass is you'll open a Southwest business credit card. You're eligible for this even if you don't have a "traditional business" – even a side hustle like selling on Marketplace or mowing lawns counts, as those are ways you can work to earn money.
Southwest offers two business credit cards (find them on the right side of that page).
As of this writing the $99 Premier Business Southwest credit card starts you off with 60,000 bonus points after spending $3000 in the first three months, while the $199 Performance grants you 80,000 bonus points after spending $5000 in the first three months. The more expensive business credit card also comes with a $100 credit toward TSA PreCheck or Global Entry plus upgraded boardings and WiFi credits.
For a frequent Southwest flyer, I think the Performance Business credit card is worth the extra fee.
2) Your second step to earn the Companion Pass open a Southwest personal credit card. Some people say it's harder to get the business card if you've just gotten a personal card with Chase, though to be honest I opened them in the oppose order and lived to tell the tale! Again, be sure you don't hit the spending threshold until late December or early January. Through 12/11/2023 these all have an elevated Southwest credit card offer of 75,000 points after spending $3000 in the first three months, and it can be easy to blow through that early by accident during the holiday season!
The three personal Southwest credit card options have some important distinctions even though the spending thresholds and sign up bonus points earned are the same. Note that you're only allowed to have one of these three cards, and I don't think the mid-tier card is even worth considering.
The least expensive option out of pocket is the $69 Southwest Rapid Rewards Plus credit card – I got this in haste without realizing just how much I'd be flying Southwest! It doesn't really give you any fancy extra perks, and it's important to know that this card charges foreign transaction fees.
In my opinion, the best choice (and what I'll get next time) is the $149 Southwest Rapid Rewards Priority credit card. This is the most expensive option but the fee is worth it! Upon account opening the Priority comes with a $75 Southwest credit every year and an extra 4500 points (worth around $70) on every anniversary – plus no foreign transaction fees and some other nice perks.
So right now you probably think I'm off my rocker for claiming that spending $348 on credit card fees is worth it. But I promise it is! Because in addition to your Southwest Companion Pass, you'll also walk away with at least 136,000 Southwest Rapid Rewards points that you can use to book travel (since you'll earn Rapid Rewards points from your spending as well)! That's worth more than $2000, but if you bring your companion on every flight it's worth about $4000. That's a pretty incredible ROI. For a real-world data point, I recently used 58,000 points per person for round trip ticket from Ohio to Hawaii for spring break – and of course, my companion's ticket was just $5.60 each way in taxes.
If you're a family with multiple adults and multiple kids, each adult can open the same two credit cards and take a kid with them for free! All of a sudden, family travel got a lot more affordable.
Another great feature is that once you have your credit cards, you can share your referral link with friends to get Southwest points if they sign up for credit cards. Those points count toward your companion pass! If you time your referrals to December at the end of your first year, they will count toward extending your companion pass for an additional year.
You can always check your progress in your Rapid Rewards account status tracker on the right side.
---
How to Maximize Your Southwest Companion Pass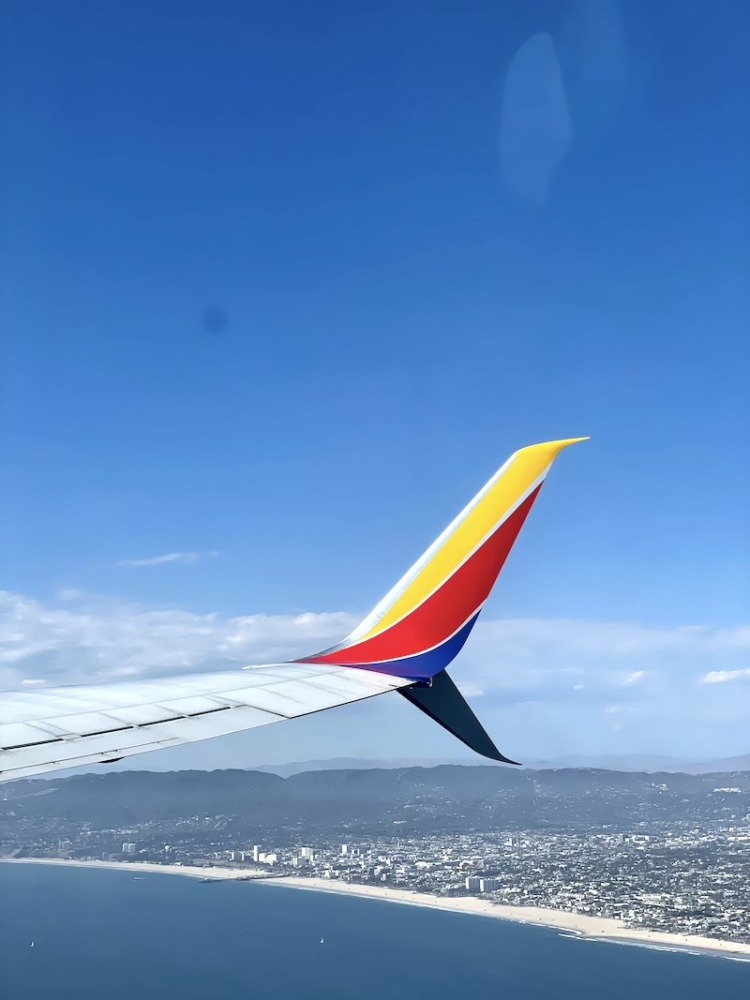 Now that you've figured out how to earn a Southwest Companion Pass, the real fun begins: using it!
Southwest makes it really easy to book flights for your companion. When you're looking at flights, make sure that there's at least one additional seat in addition to your own available. However, you only need to book one ticket with your money, credits or Southwest Rapid Rewards points. After you've booked your ticket, you'll see a big blue plus icon on the flight details screen of your app or a white button in the reservation box on the website – both clearly say "Add Companion". You'll be taken through screens to confirm the flight and then select how to pay the taxes and fees. If you've already designated your companion, the whole thing takes just a few seconds!
But there are a few little Southwest Companion Pass tricks I want to share with you from my own experience to help you squeeze out the most value.
When to add a companion on Southwest
First, one of the things I love about Southwest is the ability to quickly hit the "change" button to reclaim credit if the price of a booked flight drops. It's so simple and quick, and has saved us thousands of dollars. But if you have a companion itinerary attached to the flight, you need to either cancel the companion and then make the change or call Southwest to request a fare adjustment. I've done both.
This gets me to my next point: sometimes you'll want to add a companion ticket right away if you expect the flight to sell out (like spring break to Hawaii) but sometimes you can wait on the companion if the route doesn't look busy (like Nashville in summer). Postponing the companion ticket makes it easy to check frequently for fare drops, but if I see that Wanna Get Away fares are almost gone that's a good time to add my companion to ensure a seat.
However, even if you don't see a seat available for a companion just keep checking. Thanks to their generous policies people cancel Southwest tickets alllllll the time.
Below you can see how the reservation screen changes when you add a companion. You'll also see that I've used a different strategy for each leg of the flight (one was paid with points and the other with flight credits so I had to book them separately anyway).
Booking flights before you have Companion Pass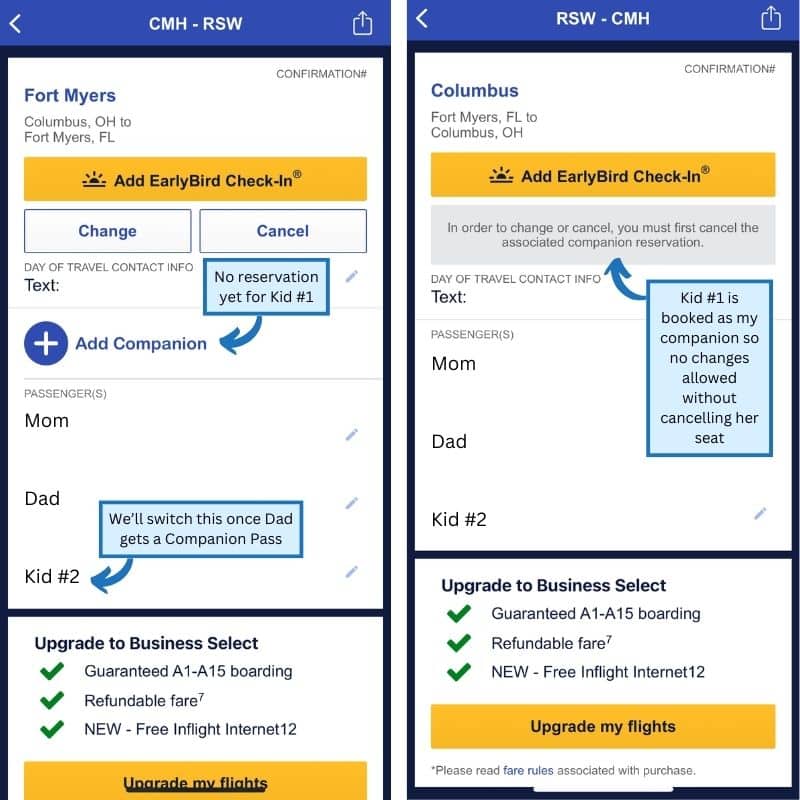 The next tip is a really important one for families. How can you book a companion seat if you don't have Southwest Companion Pass yet or if you know that you'll need to change your Southwest companion between trips? Obviously if you're traveling to popular destinations during school breaks it's really important to have enough seats for everyone! There are a few ways to handle this.
Option 1: If you know you'll fly Southwest often, just book everyone together as usual. When you earn your Companion Pass, call Southwest and tell them to switch all of your companion's flights to the Pass. I did this on a day when I wasn't especially busy and it took around 45 minutes for a dozen flights. The representative was very helpful and we got a lot of points in my account and flight credits back in my daughter's account. You can see above that I've done this for one of our upcoming flights, which I fear might sell out because it's a popular travel time.
The flight credits are a bit of a nuisance because your companion doesn't need them! I wound up making and cancelling several "dummy" bookings as Wanna Get Away+ fares, because then the credits became transferrable and could be moved to my account. Again, it was kind of a pain to do because there were lots of credits and you can only use three payment methods per booking.
If you're booking everyone on points, this option is really simple and what I recommend.
Option 2: Book your Southwest flight as usual for everyone who will not be a companion, and then book a refundable Anytime fare or Rapid Rewards points tickets for the companion-to-be. If your companion will be an adult, that's all there is to it. If your companion will be a child and you're essentially just holding a seat for them, on some routes the website will specifically ask if you want to link their reservation to your own – that avoids unaccompanied minor fees and allows you to book routes with a plane change.
Once you designate your companion, you can cancel that flight for a full refund to your original payment form and then add them as your companion. This is my favorite Southwest Airlines Companion Pass trick because it allows you to hold the seats you need without racking up tons of flight credits!
Book flights the day new schedules are added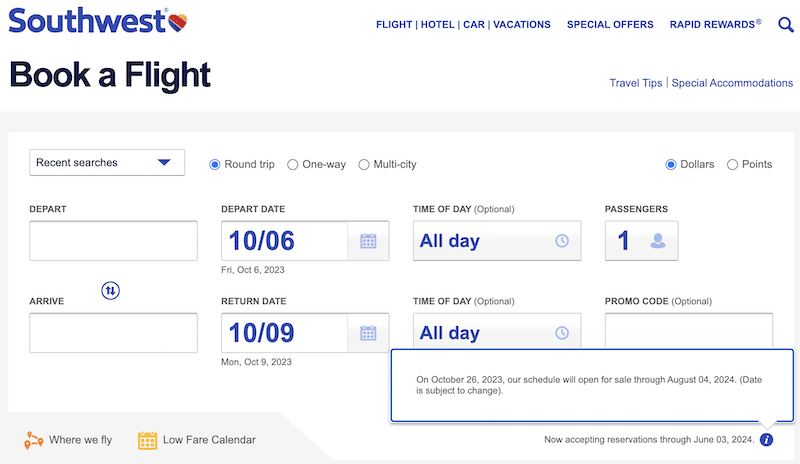 Southwest adds about six weeks of flights at a time, and at the bottom right corner of the search page you can always find out when the next round of flights will become available. I usually see them pop up around 6-8am Eastern time.
If you're looking at popular routes (aloha!) it's common to see fares double a few days after release. Sometimes they'll go back down, and if they do you can use the "change" feature to get your points or credits back. But I have never regretted buying the morning of flight releases, and when I've been late to the party I've almost always been frustrated. Even if you're just speculating, it's worth locking in those tickets while you can because you can change them until 10 minutes before your flight.
Get more Southwest Points from other credit cards
The Southwest credit cards are fine, but after the sign up bonus I wouldn't say they're amazing for earning the volume of points you need for monthly trips as a family. What's my Southwest Companion Pass trick for getting the most value for my travel? I top up my Southwest points by transferring from my Chase Sapphire Preferred credit card. It comes with a nice 60,000 sign up bonus for a modest $95 annual fee, plus it earns 3 points per dollar on dining and 2 points per dollar on travel. Those can become Rapid Rewards points instantaneously when I transfer from the Chase app.
I pair that card with the Chase Freedom Unlimited, which has no annual fee and earns 3 points per dollar on dining and drugstores plus 1.5 points per dollar on everything else. That made paying for braces less painful! Unfortunately the Freedom Unlimited can't transfer points on its own (only with a Sapphire card) and it also charges foreign transaction fees so it's not a great card on its own.
Southwest Companion Pass FAQs
When should I start my account opening for Southwest credit cards to earn the Companion Pass?
I recommend waiting until ~November to open the Southwest business credit card and then December to open the personal Southwest credit card. That will minimize the risk of the Companion Pass qualifying points hitting your Rapid Rewards account before the new year. You don't want to earn the Southwest Companion Pass for just the last week of the year or have the sign up bonuses from account opening on each card hit in different years!
Does companion pass make you A-List?
Unfortunately credit card points do not count toward A List or A List Preferred, so if you earn your Companion Pass by opening credit cards you will not receive A List benefits.
Can I transfer Chase Ultimate Rewards points to earn a Companion Pass?
Point transfers do not count toward Companion Pass (or A List status).
How can I keep Companion Pass after it expires?
Chase allows you to earn a bonus on the same Southwest credit card every 24 months. You can close your Southwest credit card after you've held it for 12 months if you don't feel like you're getting value from it, and then restart the entire two credit card Companion Pass strategy outlined above.

Alternatively, if you have lots of friends or a spouse to refer to Southwest credit cards then those referrals can be enough to keep your Companion Pass for another cycle. You will have to continue paying the credit card annual fee in this case, but may still find it better than closing and re-opening credit cards.
Does the annual fee count toward my sign up bonus?
The annual fee for credit cards does not count toward your purchases in the first 3 months for account opening. You will not earn your sign up bonuses if you stop your other purchases right when the statement total reaches the early spending threshold.
How often can I open a new Southwest credit card?
Chase and Southwest allow you to earn a bonus on their cards every 24 months. If you last earned a bonus at the beginning of 2022, you'll be eligible again this winter! Just close your card, wait a few weeks and apply again.
How do Southwest Companion Pass international flights work?
You can use your Companion Pass for international flights in the same way as domestic flights. However, taxes can be up to $150 round trip depending on the destination. It's still a great deal, and Southwest has flights to many fantastic destinations in Central America and the Caribbean.
Before you go…
I know this is a ton of information to digest, so I suggest that you read over it a few times to make sure you've got it down! Be sure to read about my favorite travel rewards credit cards for families to help you travel more for free.
Still planning? Pin this for later!