When the dust settled, our recent trip back to Mexico was a success. But to say that it got off to a rocky start is certainly an understatement.
Like hundreds of thousands of other American travelers, our plans were disrupted by the epic Southwest Airlines meltdown of December 2022. I consider us among the lucky ones: we were at home when our flight was cancelled on 12 hours' notice, and we were able to rebook on United at a lower cost for just two days later. Because our return flight was a refundable ticket, we were able to push it out as well and our resort kindly shifted dates without penalty. In all, our only losses (apart from some gray hairs and several anxious hours of insomnia and phone calls) were a small day tour cancellation fee and (more importantly) two days of time with the extended family we were joining.
I recognize that I'm writing from a place of privilege. We've received a refund for our cancelled tickets plus $200 in flight credit and many, many frequent flyer points. Meanwhile thousands of other families haven't been reunited with their weeks-gone luggage and others are struggling for reimbursement of reasonable expenses like hotels, rental cars and gas. I'm optimistic that when the dust settles and receipts are submitted, all of those folks will be taken care of.
I consider myself much more of a travel pragmatist than a travel idealist, though I have foresworn one airline that was deliberate in their willingness to screw us over. On balance, I'll keep flying Southwest (at least for now) and here's why:
1. Southwest provides more non-stops from our mid-sized airport than anyone else.
After two decades based at LAX, moving to Columbus, Ohio has been a real wake up call when it comes to travel planning. Like so many mid-sized cities in the US, we are blessed with an airport that's extremely easy to navigate and rarely causes the headaches of a huge hub.
The flip side is that we have limited schedules unless you're flying to the biggest cities in the region. We can get to Chicago, DC, New York, Dallas, Atlanta and a some other major cities with the large legacy carriers but generally getting to medium and small markets requires taking a low-cost carrier or eating into precious vacation time with a layover. Southwest and its budget brethren will fly us to more destinations non-stop. Carriers like Spirit and Breeze offer increasing options, but their sporadic flight schedules leave even fewer options than Southwest's if something goes awry.
Of course, it's that complicated point-to-point schedule that ultimately caused Southwest so many problems during its December 2022 meltdown. While hub-style carriers could quickly reset at their large depots when a big storm hit, Southwest had planes and crew all over the country and didn't have the needed technology to manage it all. That's a huge operational failure on Southwest's part, no excuses.
---
2. Southwest is more flexible than any other airline.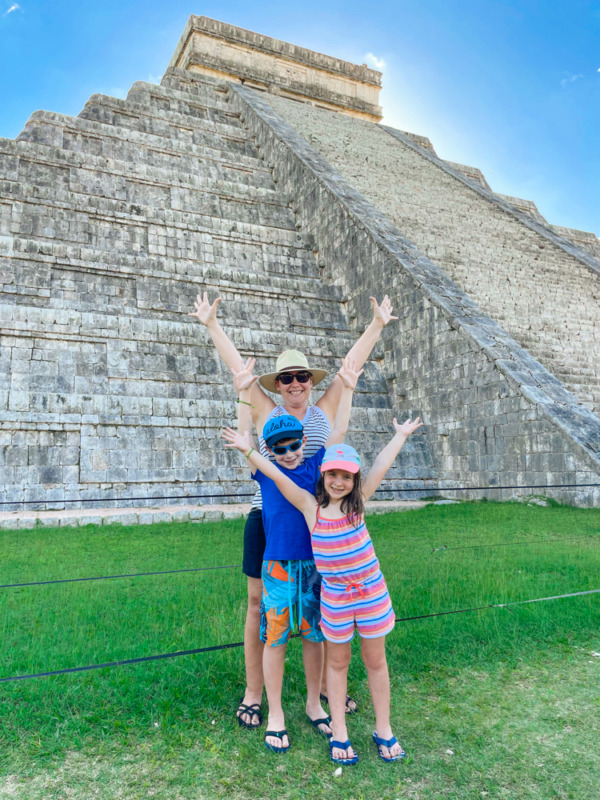 Life happens and plans change. Flight prices also change. There's no airline that gives consumers the same flexibility as Southwest Airlines, and for that I'm extremely grateful.
As long as you cancel at least 10 minutes before boarding, you can keep a credit for your flight. While some airlines offer the option to keep a credit on full-fare economy and many offer a pricey refundable fare, Southwest gives this type of flexibility to every single traveler – even on the cheapest fare.
There have been times when we've booked one trip only to have a unique opportunity come up. With the flexibility of Southwest, we basically lose nothing by locking in tickets early. We gain the peace of mind knowing that we have a trip in place for the limited times our kids have off from school, but we're also able to take advantage when amazing deals come up.
At the same time, if airfares drop Southwest will issue a credit for the fare difference with the push of a button in their app. It's so easy that I often check my trips daily – each one takes about 30 seconds. One of my pending trips has dropped by a total of $100 since I booked it and I've banked that all as credit to use for other trips. Last year the price dropped for our trip to Mexico the night before and I was able to claw back 127,000 frequent flyer miles – enough for another trip.
By contrast, I booked a ticket on a different airline (since they're the only one with a non-stop to my destination) and got the cold shoulder when the price dropped by $100 the following week.
Want to get more helpful travel tips like this? Sign up for our email list!
---
3. Southwest Companion Pass makes family travel much more affordable.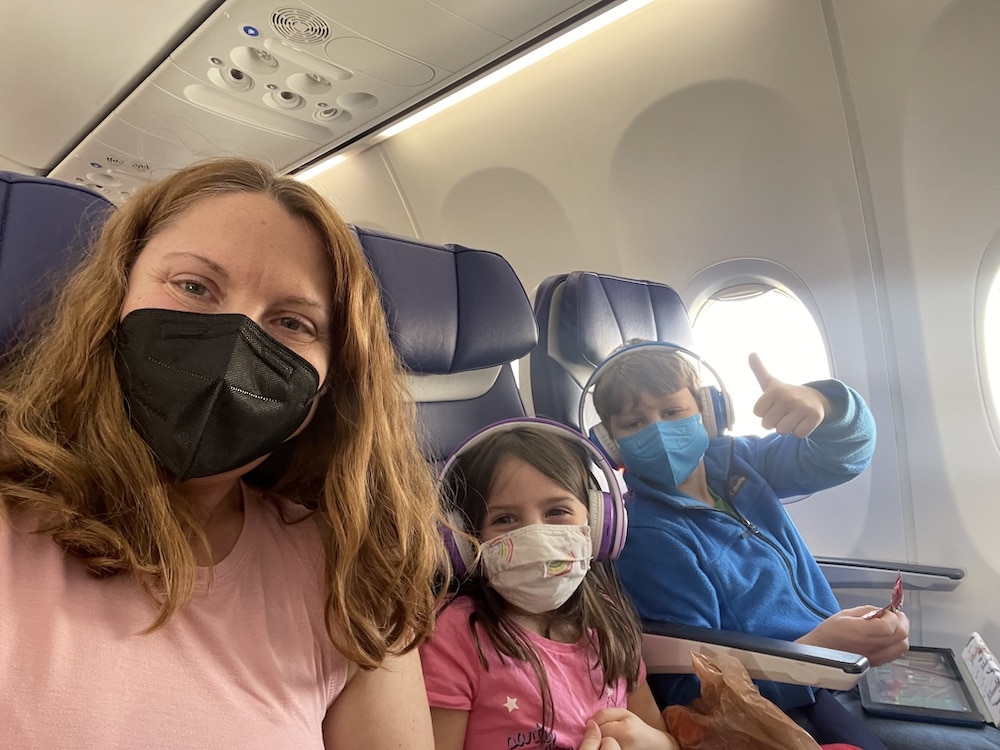 If you travel by yourself exclusively, this one won't matter to you. But if you're flying with your partner, parent, child or best friend on the regular then Southwest makes a compelling value proposition. When you fly enough and/or play their credit card game, you'll be granted an extremely valuable Companion Pass that allows you to bring a designated buddy with you on every flight for the rest of the calendar year and the following year for just the $5.60 security fee each way – no matter how pricey the ticket.
Tell me more!?! Once you achieve 135,000 companion qualifying points or 100 one-ways in a single year you'll earn a Companion Pass. Realistically, almost everyone achieves this by opening at least one Southwest credit card to earn the sign up bonus. Most people open the least expensive personal card and the least expensive business card, as I did. Find out more about how to earn the Southwest Companion Pass.
Just holding a Southwest card of any type will give you an automatic 10k points toward Companion Pass. In addition, as of this writing a personal card will earn a 50k point sign up bonus and a business card will earn at 60-80k point sign up bonus once you meet the specified minimum spending requirements. You'll get a qualifying point for every dollar you spend, so just spending enough to hit the bonus requirements and then a little more will get you there. Obviously be sure to only spend what you can pay off every month.
I'm about to earn my Companion Pass for 2023 and 2024 and I'm excited to give it a whirl! As my kids have gotten older and easier to travel with, the prospect of one-on-one weekend getaways is very appealing, and Southwest gives us plenty of short non-stop options within our region. Only having to pay for one ticket instead of two makes a big difference. We also anticipate using my new Companion Pass for a big family trip next winter: Southwest can take us to Hawaii, Costa Rica, Belize, Puerto Rico or even back to Riviera Maya!
The possibilities abound and I'm confident that our family's value from the Southwest Companion Pass will far exceed the $170 outlay for credit card fees.
---
4. The public (and the media, Congress and the Department of Transportation) is watching.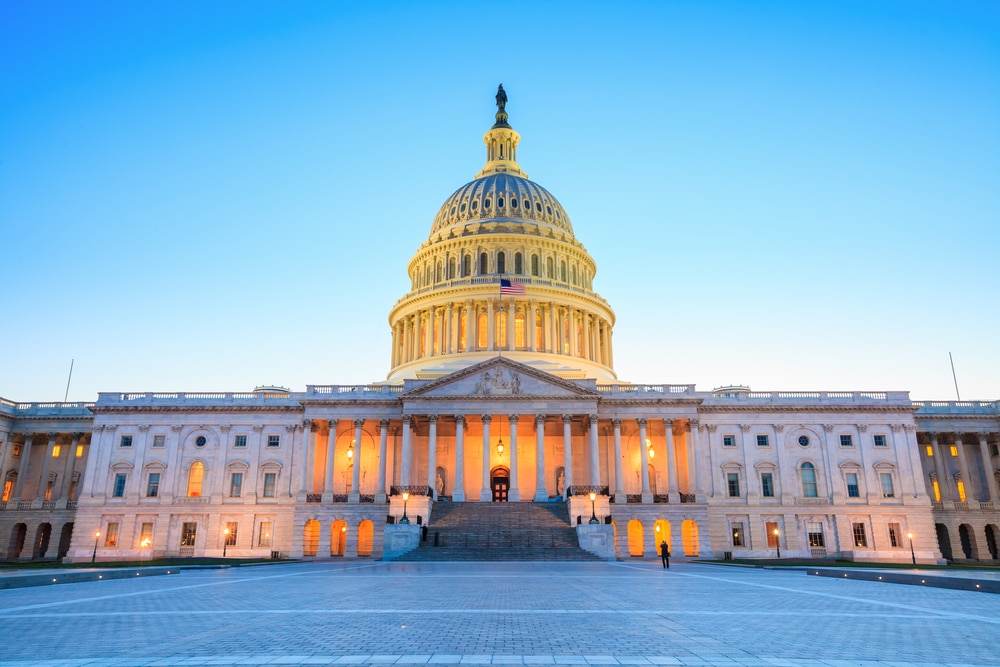 After the smaller Southwest meltdown in October 2021 and this massive system-wide failure in December 2022, it's safe to say that everyone who thinks about travel is keeping their eyes on Southwest Airlines and how they move forward.
If there's one positive that's come out of the whole debacle, it's some solid reporting on exactly why this happened. Few of us had previously considered the operational risks unique to Southwest – namely its point-to-point operations and outdated backend technology – but that's all out in the open now. Southwest leadership can't put the horse back in the barn this time.
While wide-scale technology upgrades take a long time, I can't foresee Southwest delaying the start of the process any more than absolutely necessary. CEO Bob Jordan will probably spend plenty of 2023 getting to know everyone from Secretary Buttigieg to the mail clerks at the Department of Transportation, with some brief breaks to sit for Congressional hearings into what went wrong and how he's going to fix it. The DoT has already used its leverage to ensure that consumers impacted by the latest meltdown get their due.
There's also the risk that inaction on these identified issues will prompt rightfully upset Southwest employees to speak out publicly or even strike if they don't see progress. They've been sounding the alarm for over a year and finally have an external audience.
Consumers, journalists and shareholders also know what questions to ask in a way that we didn't just a few weeks ago, and you can be sure that many will keep ourselves informed about changes – and stagnation.
In short, with its feet to the fire I believe Southwest will move to make the changes required to avert another crisis. The question is whether they can implement the improvements fast enough to outrun the next hurricane, virus surge or winter storm the universe throws at it.
---
The real question is what would Southwest have to do for me to abandon them for good? I'm not an ideologue so I can't say for sure. But if Southwest tries to pretend that their own operational failures didn't cause the meltdown I'll be very hesitant to book flights for anything critical. A quick weekend getaway for fun? I can live with some disruption. But for a wedding or other special trip, Southwest needs to show a good faith effort to own its mistakes and meaningful effort to fix them.
Will you continue flying Southwest Airlines after the December 2022 meltdown?
Want to get more helpful travel tips like this? Sign up for our email list!