Sometimes airline customer service is great… and sometimes when you have a problem with airlines, you feel like you're up a creek. Read on for our family's story of one airline's epic customer service failure and tips for what to do in the case of bad airline service.
I gave birth to our daughter in June 2014 and we had planned to spend the end of my maternity leave in September visiting family and friends in Israel. Then over the summer, Hamas began a bombing campaign that threatened a huge chunk of the country and left the entire nation scrambling to relocate residents from the south to the north. The conflict developed into a war, and even Tel Aviv was under fire.
We spent the whole summer stressing about whether to go or to cancel. As the conflict raged on, our airline continuously adjusted their penalty-free cancellation dates. The U.S. State Department issued a serious travel warning and the FAA even temporarily suspended U.S. flights to Tel Aviv. Clearly, it was not the time to travel to Israel for leisure.
Finally in August there were several attempted cease-fires that were subsequently broken by Hamas. And so with heavy hearts, we decided to cancel three weeks before our trip and booked mileage tickets to a different destination instead. The state of affairs in Israel was just too uncertain to make for a low-stress family trip and many of the country's usual tourism resources were focused on managing internal displacement.
As we scrambled to take care of a newborn (gotta get that passport!) and a toddler all while cancelling one set of plans and making another, Ronnie spent hours on the phone with the airline getting all of the cancellation details worked out (at first they had only cancelled three of the four tickets for some reason). In the end, cancellation fees totaled around $1000. I figured the fees wouldn't be an issue, as we had purchased travel insurance with a "cancel for any reason" rider – and I would only be submitting a claim for the fees, not the full cost of the tickets.
Related: Worried about how to handle jet-lag with kids? Read our top tips!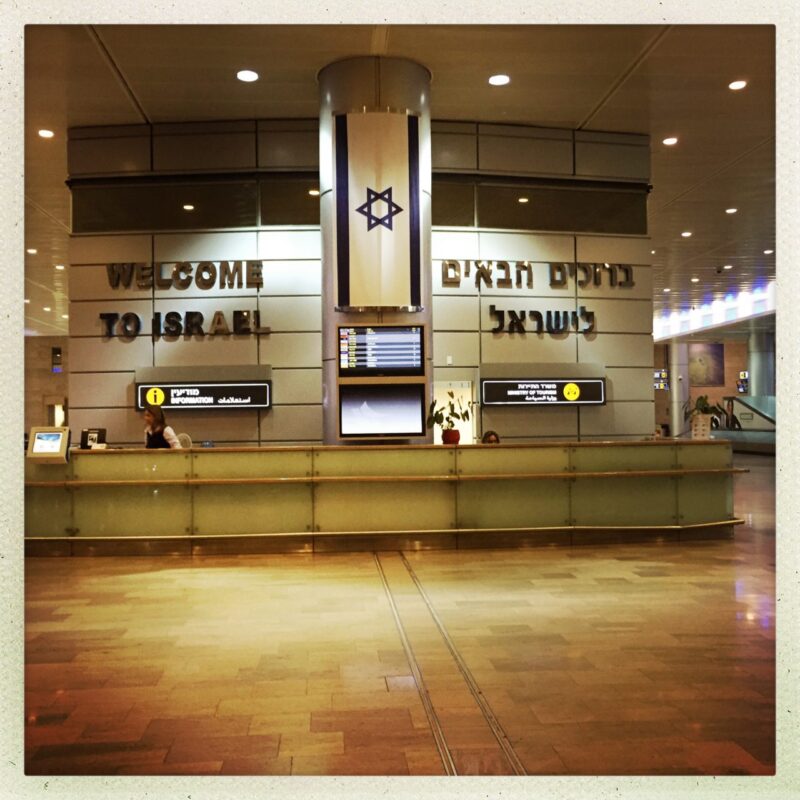 How the airline's customer service went terribly wrong
The problem? After over a dozen phone calls and emails, the airline just couldn't get their act together to send us an email confirming cancellation. There was absolutely no documentation of the fees we had been charged, nor our refund! Therefore, I had no receipt to submit to our travel insurance company. I was livid about the money and the time we spent dealing with it, but we had so many other things going on. Periodically, Ronnie would reach out again to complain into a black hole with no reply.
Fast forward to May 2015 – after yet more email complaints, we received an email from the airline apologizing for the inconvenience and offering us a $500 voucher to use on a subsequent flight. I don't know if we received it because of our contact over so many months or if it was standard for all customers in our situation but it was better than nothing… sort of.
Unfortunately, that particular airline isn't cheap! When we again decided to attempt another a family Israel trip in fall 2015, our first step was to compare airfares. Even with the voucher, our family's four tickets would have been far more expensive on that airline than on other carriers that also offered reasonable one-stop itineraries. And after our trying experience, I had no confidence in their customer service nor desire to pad their profits.
If I had known about contacting airlines via social media, that probably would have been a good option (remember that this was back in the stone ages of 2014). Phone calls and emails just didn't produce the results that we needed.
This airline's customer service was terrible – they insisted on a cancellation fee in the middle of a war that was disrupting the whole country, and then failed to send us appropriate documentation despite multiple requests. To be clear, I did not expect to cancel our tickets without penalty (a girl can dream!) but I did expect that we would receive enough information to file an insurance claim at the very least. The airline needs to try harder, not the customer. Thanks to their terrible customer service, we'll never fly that airline again if we have the choice and have warned our family and friends of the bad experience. Want to see what a great, customer-friendly airline looks like?
What to do if you're having trouble getting in touch with an airline
-Calling is the best first step, especially if you think your story might garner some sympathy. You can't beat the human element!
-If the issue isn't resolved quickly, be sure to email so that you have documentation of exactly what's going wrong.
-Twitter or Facebook Messenger is a great way to get a response from a company, either publicly or over DM.
-Do you have a particularly egregious story? Try sending it to the USA Today Traveler's Aide column at [email protected].
-Try your credit card for support, especially if it's a premium travel card like the Chase Sapphire Reserve, Ink Business Preferred, or United Mileage Plus Explorer. Those cards include travel insurance benefits, so use them if you can.
Pro tip: We recently added the Chase Ink Business Preferred to our wallets for business expenses, as it gave us a sign-up bonus of 80,000 Ultimate Rewards points (transferrable to many other programs or directly redeemable), offers 3x points for travel and business expenses and carries an annual fee of only $95!
The good news: we made back it to Israel in 2015 (on a different carrier) and had an amazing time!
Sometimes things go wrong that are beyond your control, but make sure to avoid these common travel mistakes to ensure a smooth trip! Don't miss these top tips the first time you fly with a baby or toddler.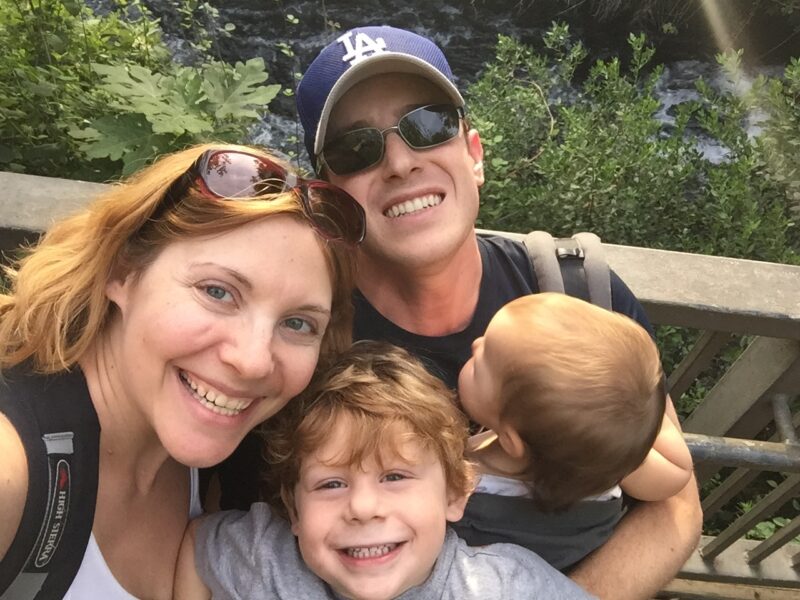 Have you had a bad experience with airline customer service? Drop us a comment about how you handled it!