Beautiful views. American history. Finger-licking good barbecue.
A weekend in Dallas, Texas is filled with great food, friendly people, and the chance to learn and discover both the fascinating and dark history of its past.
With so many unique neighborhoods, family-owned restaurants, and world-class museums to explore, building yourself a weekend in Dallas itinerary is a must-do.
Use this guide to help you plan your weekend from Saturday morning to Sunday evening, as well as get recommendations on where to eat, shop, visit, and stay.
---
How to Get to Dallas
The easiest way to get to Dallas is to fly into either of the two main airports: Dallas Lovefield and Dallas/Fort Worth International Airport. While Dallas Lovefield is closer to the city center, Dallas is a sprawling city with attractions and things to do spread all over. The airport you fly into may very well be dictated by your airline of choice.
If you're from the South or on an American road trip, there are also major highways to take you into Dallas including Interstate 35 which runs all the way from Duluth, Minnesota to Laredo, Texas.
Pro tip: Make the most of your time driving around Texas with the free RoadTrippers app. It helps you plan your route and shows you tons of unique stops along the way. Get $5 off RoadTrippers Plus with coupon BTR5QTP.
How to Get Around Dallas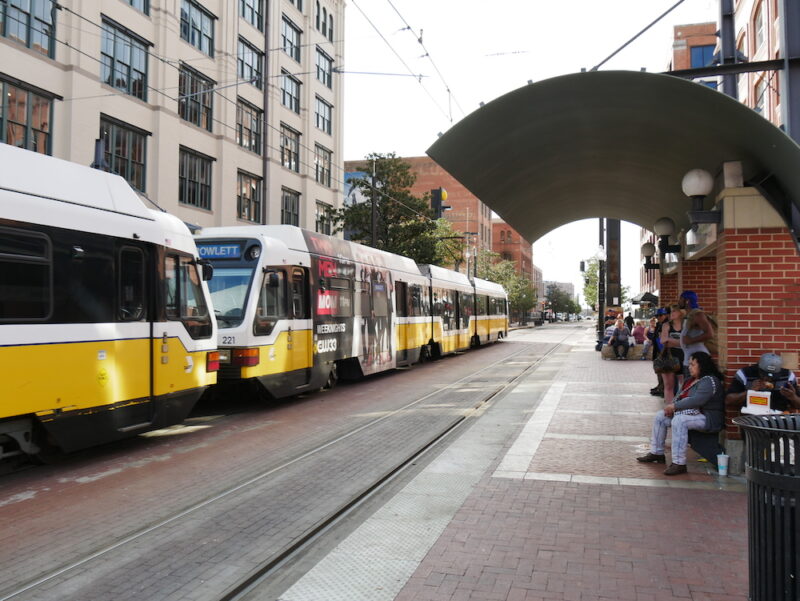 Dallas is very much a city that runs on cars, and while there is some public transportation in the center that runs to the airport and other places, most people will want to rent or use your own car to make the most out of Dallas. Click here for rental car prices during your visit.
Alternately, car sharing services like Uber are also popular options if you don't have your own ride. If you're bringing kids with you and considering relying on Uber, be sure to read up on taking Uber with kids.
Once you get to certain neighborhoods, like Deep Ellum or Downtown, you can then walk around the streets and see some of Dallas on foot.
---
Best Time to Visit Dallas
Unless you're a fan of scorching hot temperatures, Dallas is best visited in the Spring and Fall. With temperatures in the 60s and 70s (F), you'll be able to enjoy outdoor activities more comfortably and will find that the heat doesn't feel so oppressive.
Dallas in the winter is also an option if you don't mind some potential cold snaps, though winters here are generally mild and snow is uncommon. Bring lots of layers so you can easily adjust to what the weather is doing.
If you do visit Dallas in the summer, make sure to bring lots of shorts, short-sleeve shirts and ways to keep the sun off of you like hats and sunglasses, and try to arrange your day for spending the hottest hours, around mid-day, indoors whether at an attraction or eating lunch.
---
Where to Stay in Dallas for the Weekend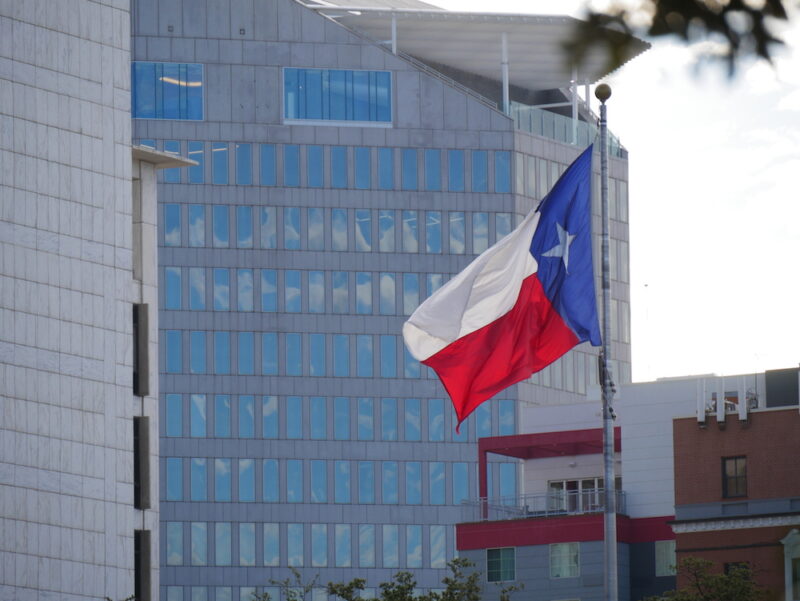 Unlike some cities where this is just one area with most of the visitor attractions, Dallas is spread out and vast, which means that you can't go too wrong when deciding where to stay.
Stay in the Downtown Historic District for easy access to the Sixth Floor Museum and the Dallas Aquarium, or stay in South Dallas to be closer to the Cotton Bowl Stadium.
If you want to stay closer to the airports for an early flight to catch, you'll find yourself in northwest Dallas, and can then drive or get an Uber to your daily activities. Many of these hotels even have shuttles to pick you up at the airport.
There are also tons of awesome Dallas Airbnbs to choose from, especially in downtown. These can be a great choice for anyone who wants a little more space and privacy, whether your a Dallas budget traveler or luxury traveler.
Use the interactive map to find vacation rentals and hotels in Dallas, Texas
---
Weekend in Dallas Itinerary
Enjoy this comprehensive itinerary for two days in Dallas to make sure you fit in the major sights.
Saturday Morning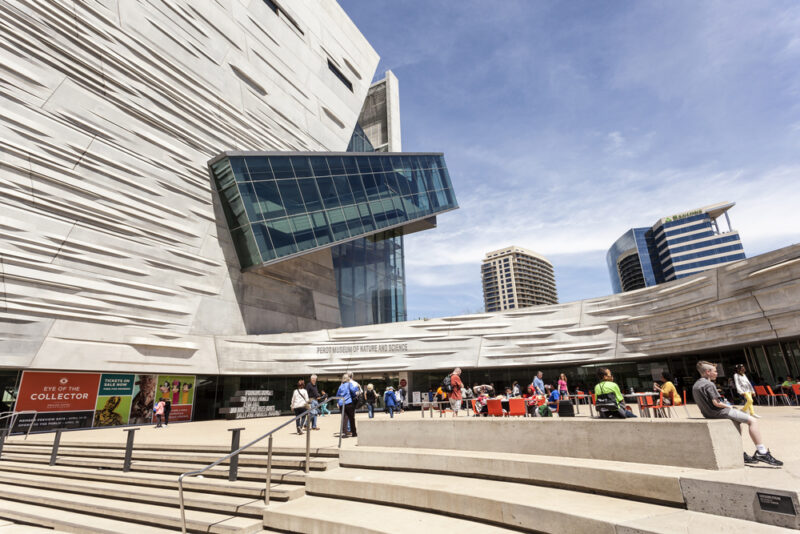 Start with breakfast at Ellen's (1790 N Record Street) a Southern style diner that serves an all-day breakfast, including some of the best pancakes you've ever eaten. Try the breakfast pot pie for something different, or enjoy a cup of coffee to get you moving.
From breakfast, it's just a 5-7 minute walk to the Perot Museum of Nature and Science (2201 N Field Street).
The whole family will love exploring the permanent exhibits featuring everything from discovering the human body to rocks and minerals to the physics and energy exhibits. And you won't find any boring plaques here. This is a moving, colorful, and engaging museum that will keep your attention.
Especially great for families with toddlers is the Moody Children's Museum, a separate wing of the Perot Museum that allows the little ones to play and learn through water tables, interactive activities and soft play areas without the fear of getting knocked over or moved aside by the older kids.
Saturday Afternoon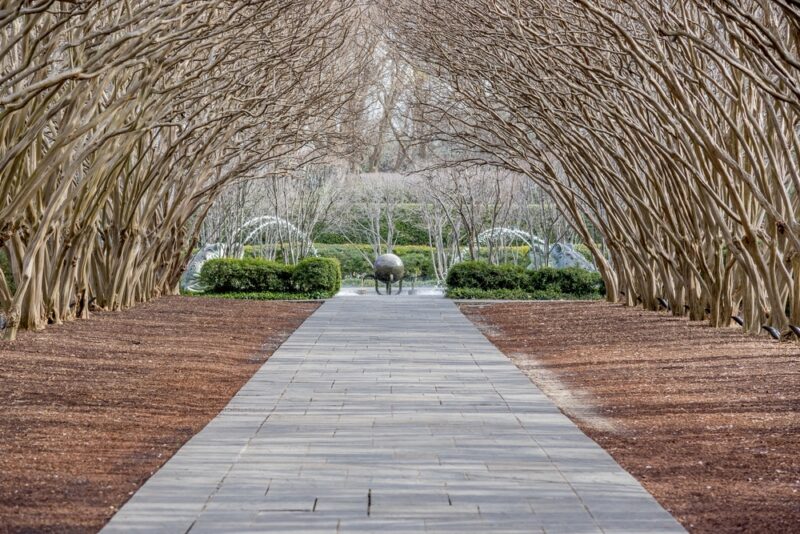 After spending the morning at the Perot Museum, take an Uber or drive to the Dallas Arboretum and Botanical Gardens (8525 Garland Road) for the afternoon.
This vast expanse of everything from pecan groves to ornamental gardens to concert space is a must-do to get some fresh air and appreciate the manicured lawns and gardens.
Before starting your adventure here, eat lunch in one of the on-site cafes for a great outdoors vibe, family-friendly sandwich options and light entrees like salads. You'll want to save room for this evening's restaurant!
Wander along the trails, lined with blooming flowers, or walk under the gorgeous crape myrtles as you listen for the sounds of waterfalls in the distance.
When it's time to play, take the kids to the Rory Meyers Children's Adventure Garden.
They can run free above the trees on the "Walk on the Clouds" play structure, as well as check out the water wheel and the Earth Cycles play area. This is truly one of the best things to do in Dallas with kids, and kids and adults alike will be inspired by the creative designs.
Want to get more helpful travel tips like this? Sign up for our email list!
Saturday Evening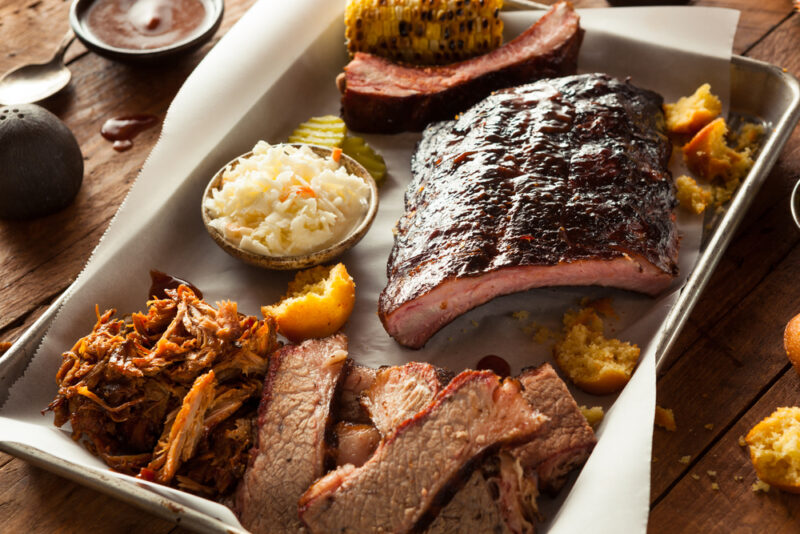 After a full day out in Dallas, it's time to gather over some of Texas's best barbecue. For this, drive to Pecan Lodge (2702 Main Street) for brisket, ribs, mac and cheese, pulled pork and more. This place is so popular that there is a line outside, but it's absolutely worth it and part of the experience.
If you don't want to wait in line, you can always order the "Trough" which lets you skip the line and find a table yourself that isn't reserved. The Trough comes with beef rib, pork rib, brisket, sausage and pulled pork and serves 3 to 4 people, making it perfect to share with the family.
Try the coleslaw for a refreshing barbecue combo, and don't forget to finish with classic desserts like peach cobbler and banana pudding.
There's plenty going out in this part of Dallas at night, including live entertainment and other places to stop for ice cream or other dessert options, and you can spend some time strolling around before heading back to your hotel or AirBnb by car.
---
Sunday Morning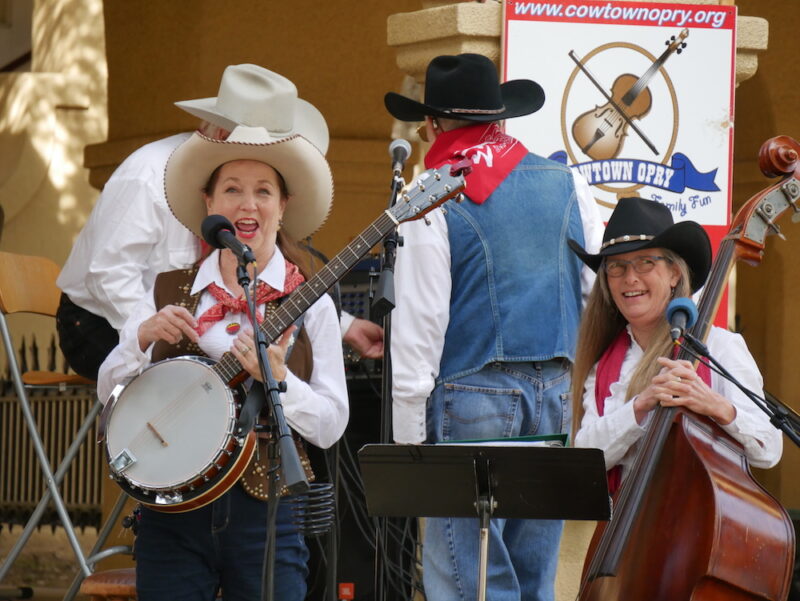 A trip to Dallas isn't complete without seeing Forth Worth, which makes up the "Dallas Forth Worth" area. It's about a 30 minute drive, but it's worth it if you want to really feel like you're in "cowboy boots" Texas.
Have breakfast at Snooze Eatery (2150 W 7th St Suite 108, Fort Worth), where they focus on sustainably and responsibly sourced breakfast options. Dig into the breakfast burritos with black beans, cheddar and jack cheese, and fresh pico de gallo or opt for the sweet potato buttermilk pancakes with homemade caramel for a real rush of sugar to start your day.
From here, it's a short drive to the Fort Worth Stockyards.
This is a destination that encourages cowboy boots and cowgirl hats and makes you feel like you're in a scene straight out of the Old West. It's also one of the best free things to do in Dallas and Fort Worth.
The stockyards have a history dating back to 1866, where the area became famous for its cattle trade until 1890. This gave it the nickname, "Cowtown."
Today, you'll find Old West themed gift shops, live entertainment on the sides of the pedestrian street, pony rides, and a daily "cattle walk" where they walk through the center of the stockyards.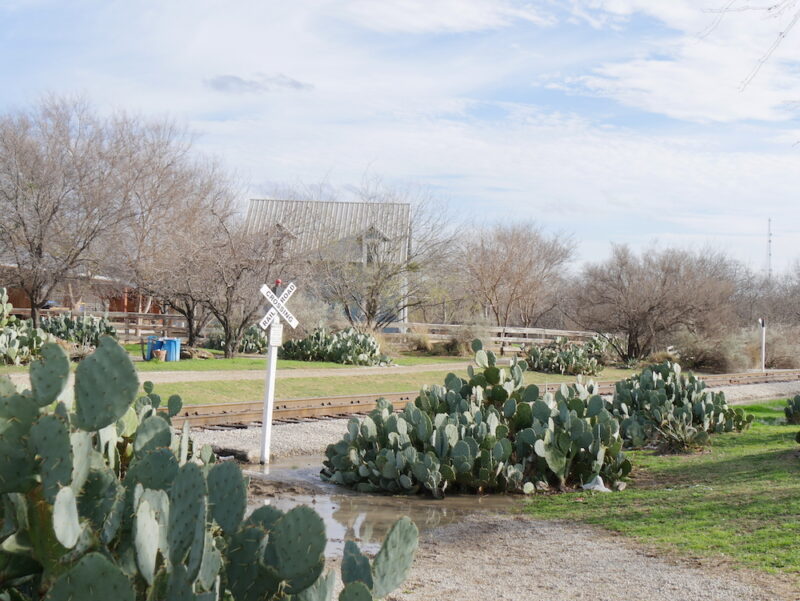 This is a truly Texan thing to do, and you can also take some really nice walks from the stockyards to the surrounding areas, where you'll see cactus, railroad tracks, and a river.
You can also check out the Old West themed restaurants and saloons.
Grab a bite to eat for lunch from one of the restaurants in the Stockyards before heading out.
Sunday Afternoon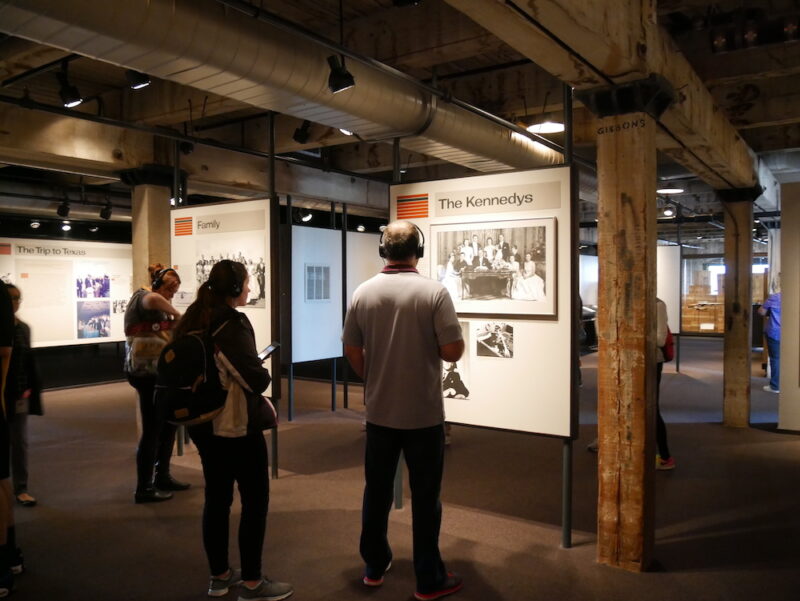 Back in downtown Dallas, spend your Sunday afternoon at the Sixth Floor Museum (411 Elm St, Dallas). This museum features the life, legacy, and death of John K Kennedy, who was assassinated in Dealey Plaza in 1963. The museum is located in the Dallas County Administration Building, which was formerly the Texas School Book Depository and the floor and building that the atrocity took place from.
There are no overly graphic photos or images in the museum, and it is open to children of all ages, often hosting school groups. As you walk through the exhibits with your audio guides, you'll understand the early life, political career, and lasting legacy of JFK, as well as gain a better understanding of what is known about the events of the final day of his life.
The museum is done in a respectful way and is truly the must-do attraction in Dallas for those wanting to understand more about this iconic figure in American history.
It takes about 90 minutes to go through the entire museum, and it typically closes around 5pm, so you'll want to make sure you get there by around 3pm at the latest (though check opening hours before you visit).
Sunday Evening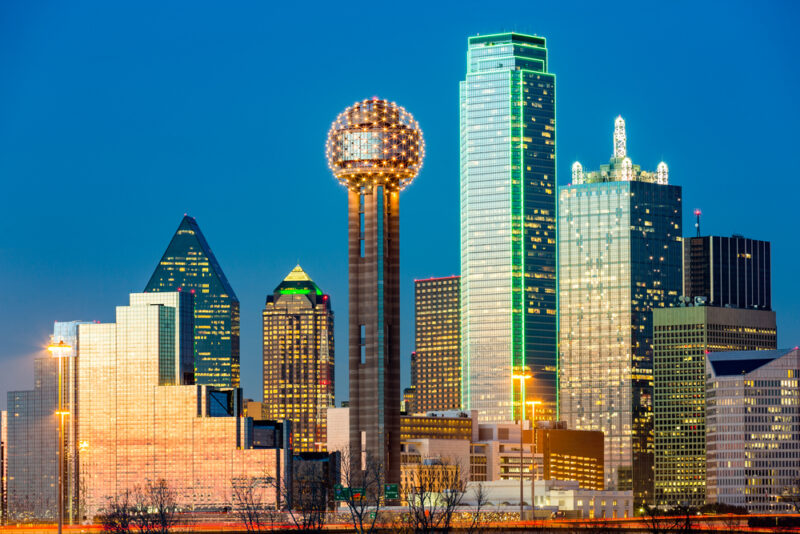 After you're finished at the Sixth Floor Museum, walk around the downtown area, including the Government District and the adjacent Pioneer Plaza and the Dallas Police Memorial. In Pioneer Plaza, you'll find cowboy and cattle statues that are great for photos.
Enjoy dinner at one of the restaurants you find on your walk. Try Sushiya for Japanese cuisine, or opt for more barbecue at places like Dickey's Barbecue Pit. Italian, Tex-Mex, and even Irish pubs are also options.
For your final Dallas attraction, it's time to check out Reunion Tower (300 Reunion Blvd E Dallas), which you can walk to assuming you've stayed around the area for dinner.
470 feet off the ground, Reunion Tower is the best view in all of Dallas, and the 360 degree observation deck is a great place to take the kids to see the Dallas skyline, get some family photos, or learn more about the tower's engineering or Dallas's landscape.

One of the best parts of Reunion Tower for families is the GeO-Deck where there are plenty of interactive activities to help you make sense of what you see down below and learn some new things.
Try out the 360 Degree Video Experience, or get a photo from the photo booth.
If your kids are afraid of heights, definitely take that into consideration before heading up here as it is the highest attraction in Dallas, but curious and daredevil kids will absolutely love the feeling of shooting up on the elevators into the viewing platforms (and the funny feeling in your stomach when you take it back down!)
Reunion Tower is typically open until around 9pm on a Sunday, which should help you factor into whether you would prefer to do this after dinner or before, but it's a fantastic ending to your weekend in Dallas.
---
More Fun Things to Do in Dallas for Kids – and Adults!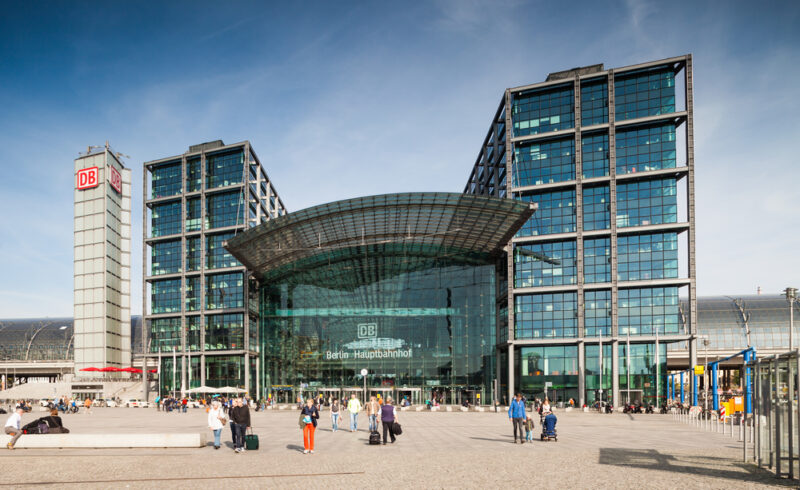 If you're looking for other Dallas attractions, consider the Dallas Aquarium for kids, the Dallas Museum of Art for art lovers, or Klyde Warren Park which is a great place to have a picnic and find some green space in an urban location.
If you want more room to run outside of the city center, take a trip to White Rock Lake which has plenty of room to appreciate this city reservoir on foot, by riding bikes around the trails, or from picnic tables.
There are also plenty of Dallas events, including concerts, festivals, lectures, and film screenings, held throughout the year, so check in advance to see what's on during your chosen weekend in case you can incorporate these into your itinerary.
Where to go next:
Are you excited to continue your Texas adventure? Check out these travel guides:
Still planning? Pin this for later!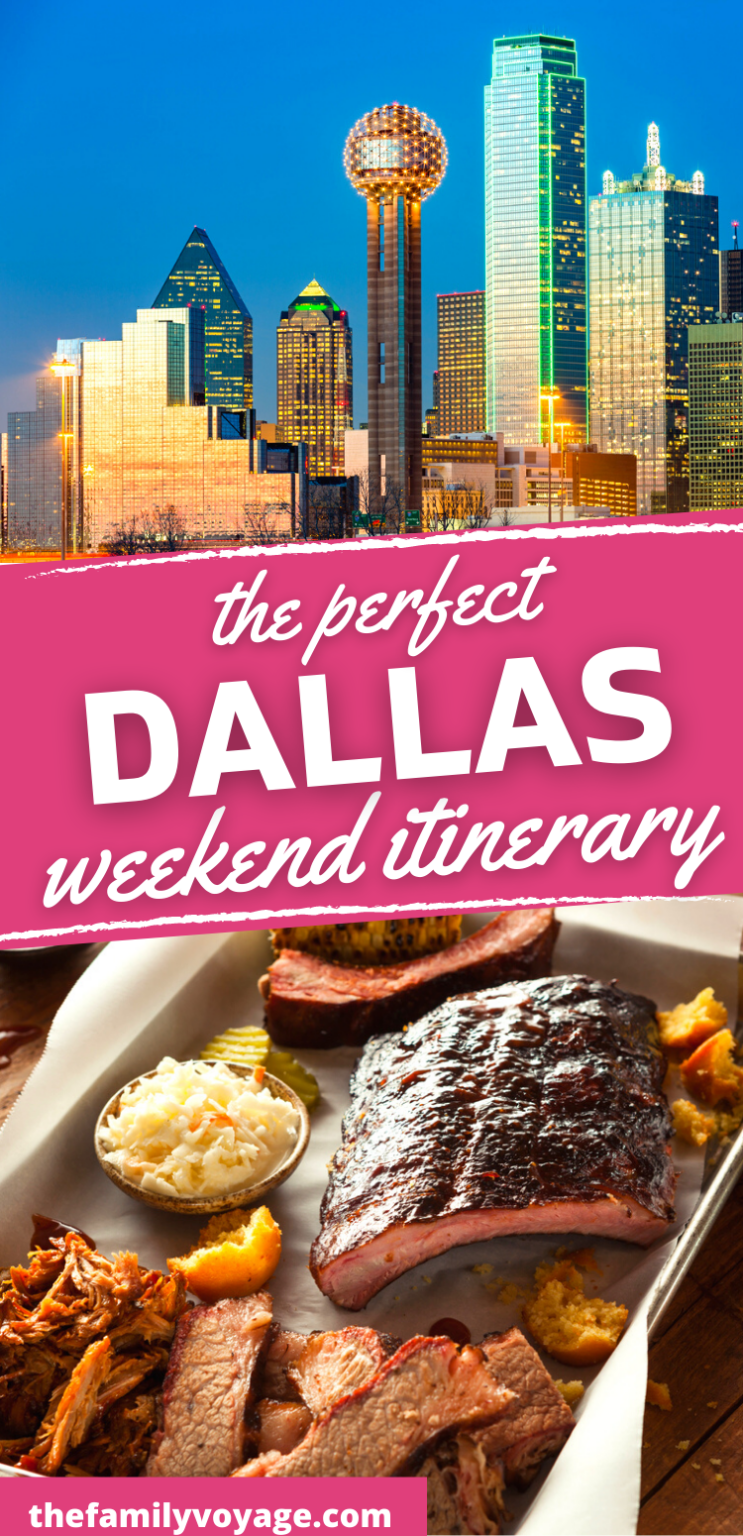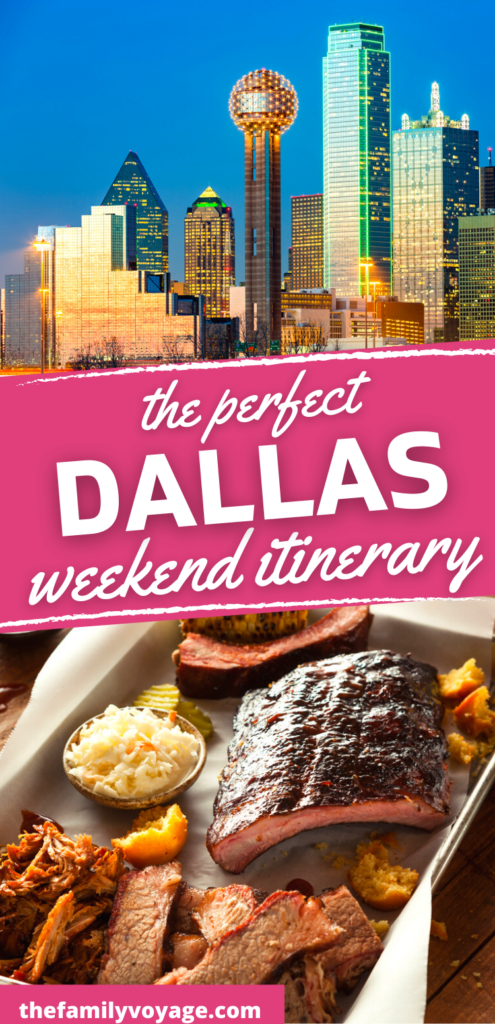 About Kalyn
Kalyn Franke, an Orlando native, writes about her frequent trips to Dallas and the rest of Texas at All-American Atlas. You'll usually find her in Dallas discovering new barbecue restaurants!