Are you looking for the best way to spend one day in San Juan? Whether you plan to pop in during a longer Puerto Rico itinerary or are visiting Puerto Rico on a cruise ship, the good news is that you can get a great taste of the city even in a short time.
This quick guide will help you make the most of your day in San Juan, Puerto Rico!
One Day in San Juan Itinerary
Morning in San Juan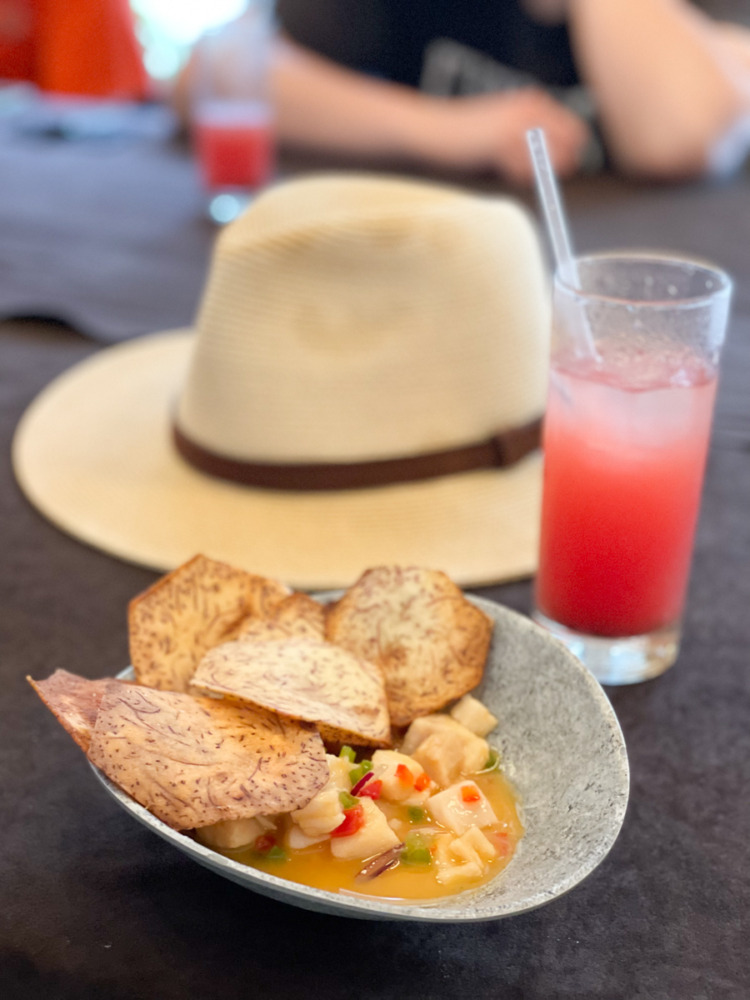 Start you day off with the excellent Old San Juan Walk & Taste Tour from Spoon. You'll spend three hours with a local guide getting the insider's perspective on all things Puerto Rican, from food to history to current challenges.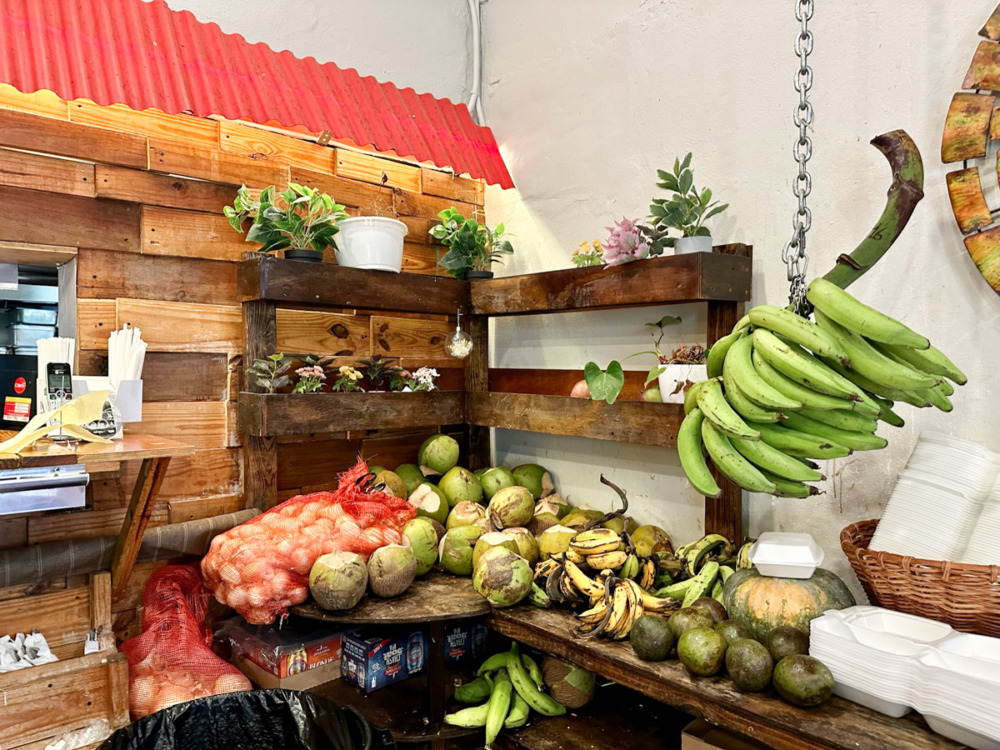 This was one of the best tours I've been on anywhere and the food was excellent. You'll begin at the totem pole in the heart of Old San Juan and then explore the heart of the city as you make four or five food stops along the way. Come hungry! We ate the equivalent of two very full meals and had several cocktails too.
Be sure to check the start time – it varies between 10 and 11am depending on the day. If your tour is starting on the later side, you can always switch the order with the next activity!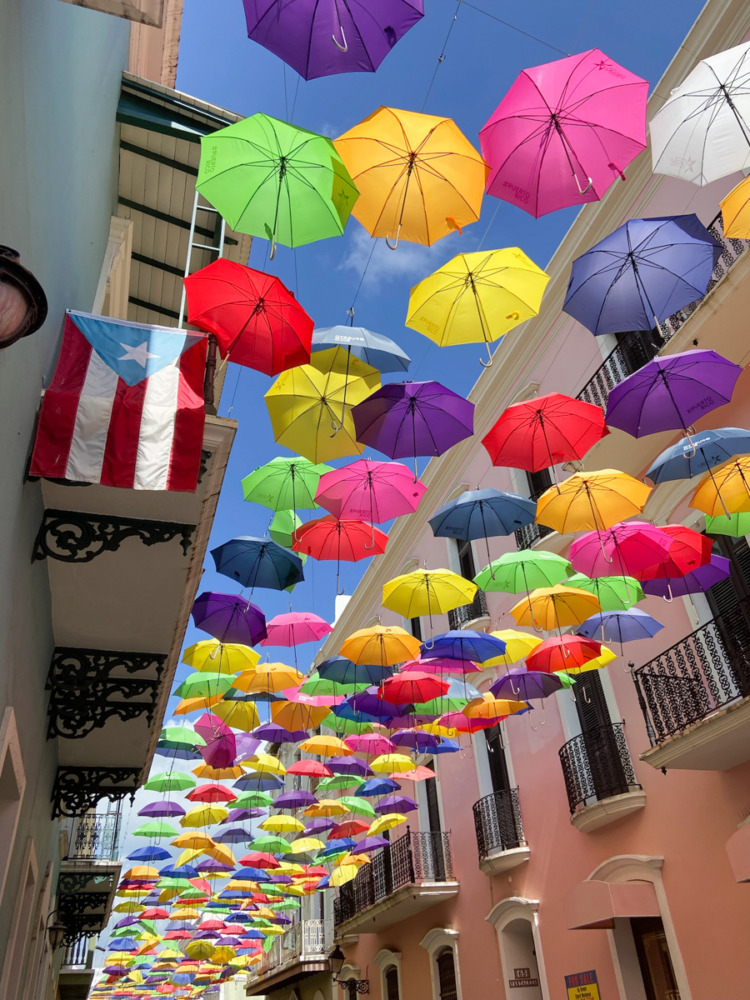 After your tour, spend some time wandering the charming streets of Old San Juan. There are tons of wonderful shops to visit like The Artisans Corner and Handmade Avarcas & Espadrilles. Be sure to keep your eyes peeled for local gems as you stroll! You can also pop into the San José Church to see the newly-recovered mermaid frescoes.
Afternoon in San Juan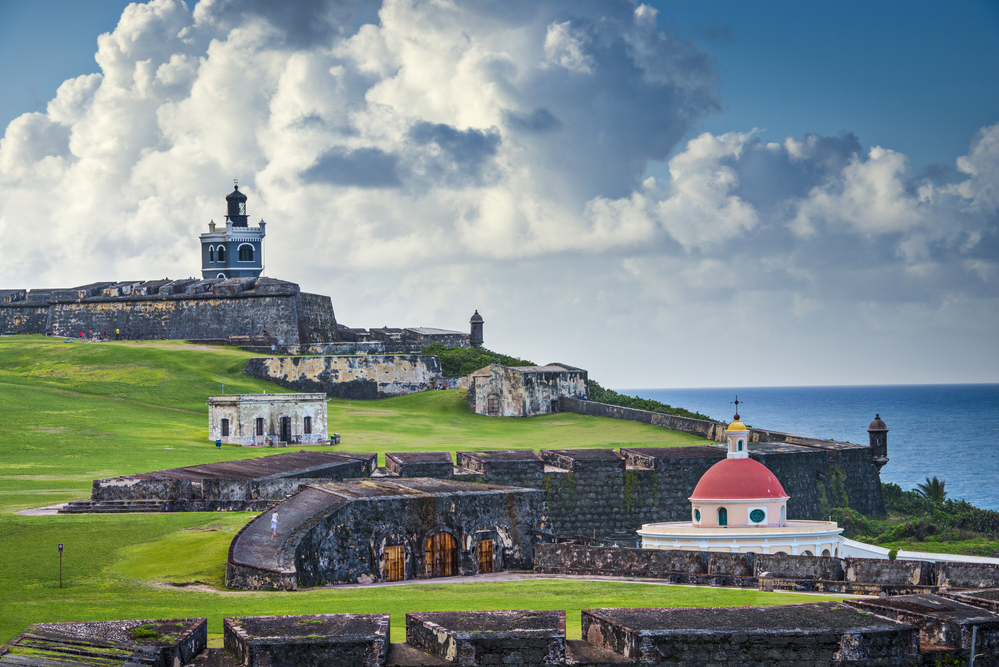 Eventually you'll want to make your way to the San Juan National Historic Site to visit Castillo San Felipe del Morro, often called simply "El Morro". The oldest parts of this Spanish Colonial fort are nearly 500 years old, but today it's a UNESCO World Heritage Site where you can learn about some of the island's complex history.
Most people opt for a self-guided tour of El Morro, which costs just $10 per adult. Kids under 15 years old are free, and they'll love the fort! Speaking of kids, if you're bringing them with you it's worth stopping in a shop to buy a kite (cometa) that they can fly on the huge grassy lawn in front of the entrance alongside all of the local children.
In total, we spent around two hours visiting El Morro on our trip to Puerto Rico with kids. It offers a fascinating look at history and also stunning coastal views. This is one of the best things to do in San Juan and should be on every itinerary since it's so unique.
Evening in San Juan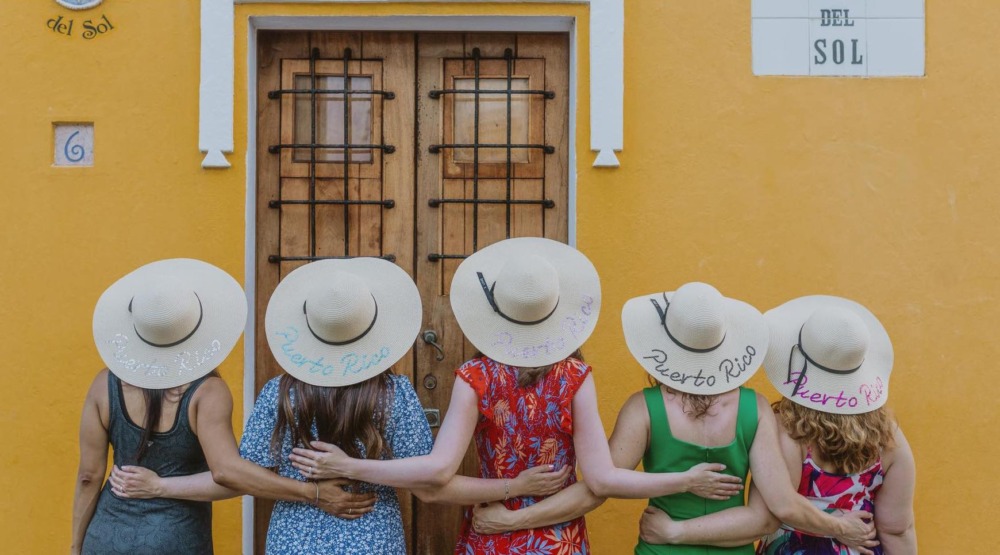 The final activity for your one day in San Juan itinerary is a photo session! The city's colorfully restored buildings and historic fortifications offer the perfect backdrop for a photo session.
On my most recent visit I did an awesome Flytographer session with Karlota, a professional photographer in San Juan. As a life-long puertorriqueña, she knows all the best spots and took our group to beautiful spots we never would have found on our own. Professional photos in San Juan make the perfect souvenir to look back on a memorable day in Old San Juan.
For dinner, head to Princesa – it's one of the the hottest restaurants in Old San Juan so I recommend a reservation. Unfortunately I waited too long and couldn't get in on a night I was free so this will have to be a culinary adventure for my next trip to Puerto Rico.
The reviews are excellent and the concept is so unique: recipes are so traditional that they're lifted from 19th and early 20th century Puerto Rican cookbooks. The aesthetic is also extremely unique, with beautiful integration of the indoors and the outdoors.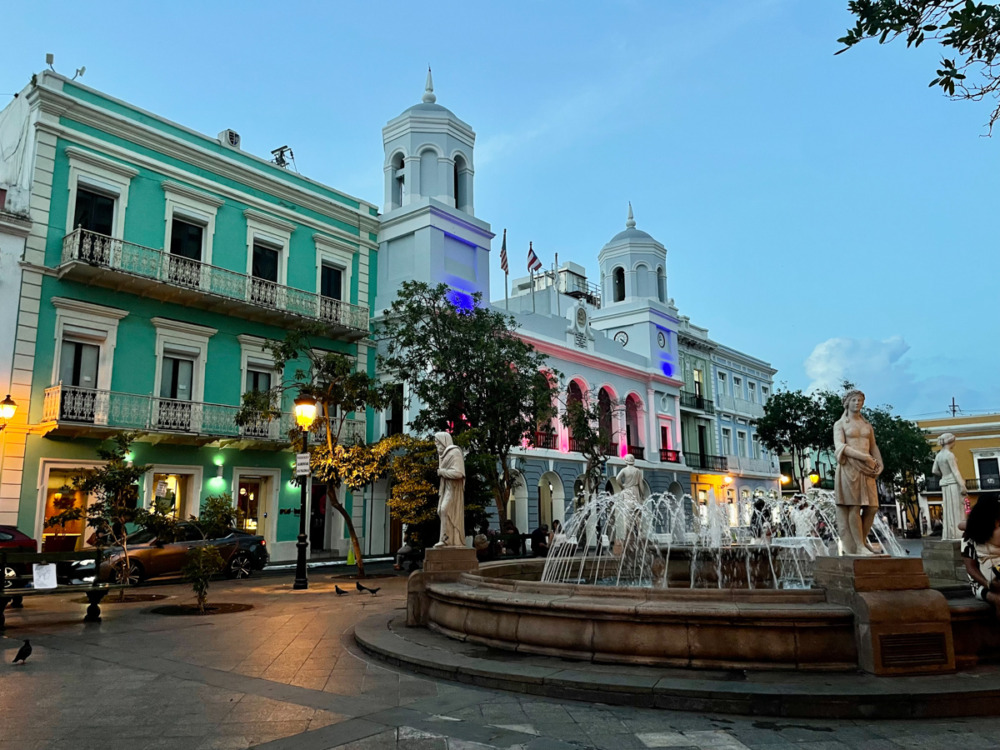 If you still have time and energy, La Factoria is a world-renowned bar featuring several different spaces, live salsa music several times per week and some of the best cocktails in the Caribbean. Even if that's not your scene, an evening walk around Old San Juan is the perfect way to end your day.
---
How to Get to Old San Juan From Port
If you're visiting San Juan on a cruise, you'll definitely want to spend your day following the San Juan itinerary for one day I outlined above. You'll need to find out which port your cruise is using as there are two: Old San Juan Port and Pan American Port.
The Old San Juan Port is right there in Viejo San Juan and you can do all of your exploration on foot! Keep in mind that you'll be walking uphill as you go north to see the best attractions in San Juan. It's about 15-20 minutes to the plaza where your food tour begins. A taxi or Uber is only 5-10 minutes and shouldn't be much more than $5.
The Pan American Pier is nearby but walking would take more than an hour – not a good way to use your limited time in port! Instead take a 15 minute taxi or Uber ride. It shouldn't cost more than about $10 each way.
---
Where to Stay in Puerto Rico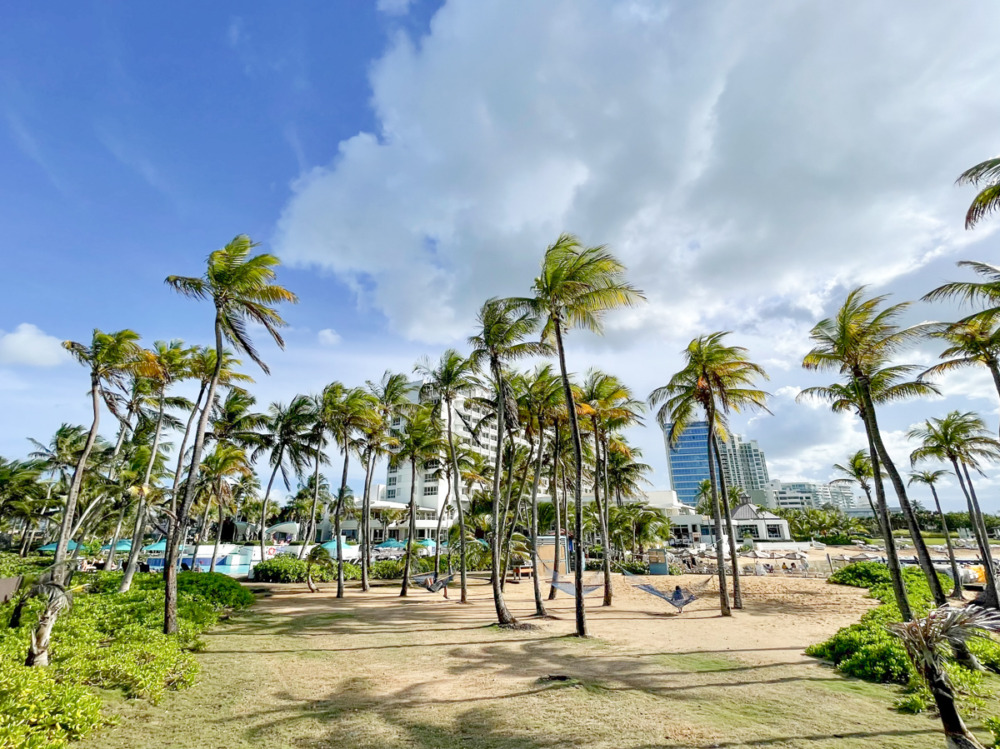 On my most recent visit to Puerto Rico I was based in San Juan for 5 days at the beautiful Caribe Hilton. It's a beautiful hotel with its own calm beach and several on-site restaurants for relaxing days. There are even giant outdoor games like chess and cornhole.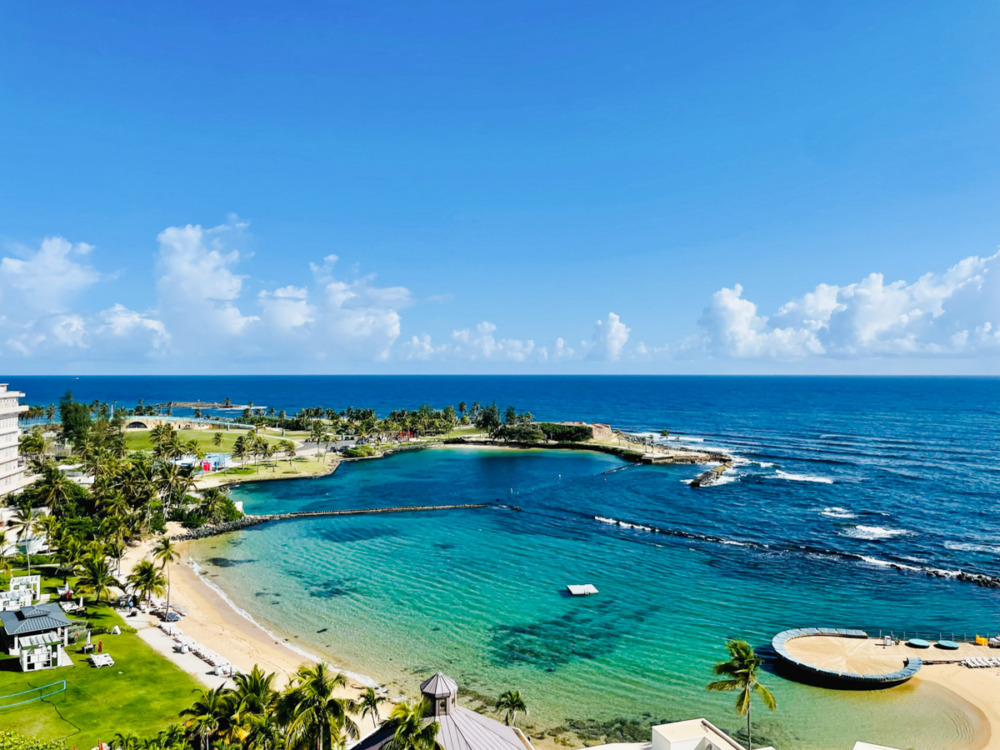 The downside of Caribe Hilton is that it's not very close to Old San Juan – 10 minutes by Uber or 45 minutes on foot (though it's a pleasant, easy walk). If you're looking for a relaxed resort-style getaway with a little dose of the island, it could be an ideal option.
If you'd rather dive in and stay in Old San Juan, there are lots of beautiful vacation rentals in the heart of the city. Just keep in mind that Calle San Sebastian is the Old San Juan "bar street", so it can be loud any day of the week. For some visitors that's an advantage and for others it's a disadvantage. Fortunately even a block or two away it's much quieter.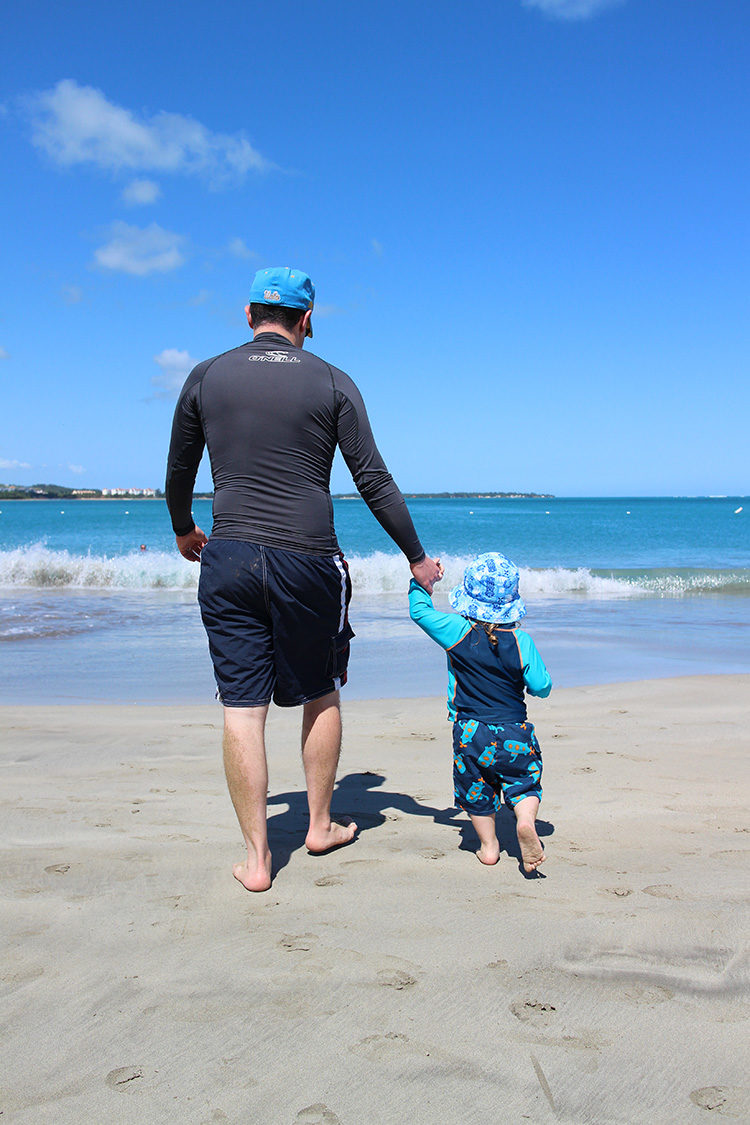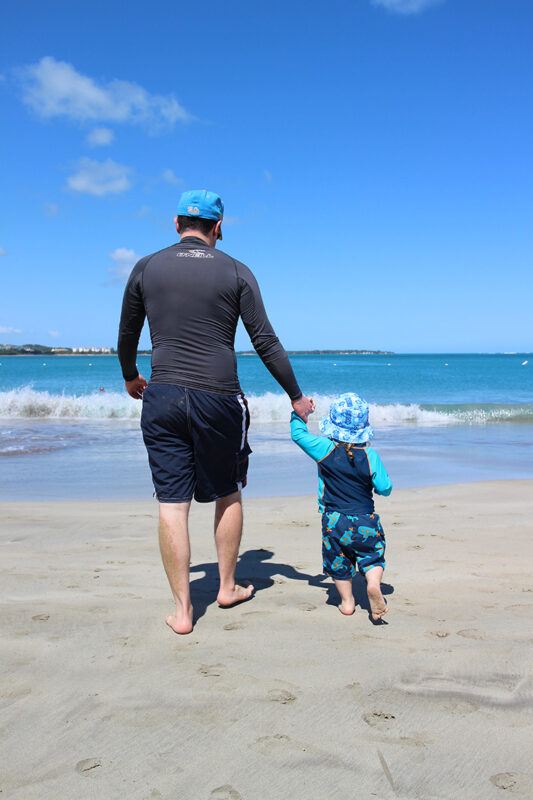 For a trip to Puerto Rico that will include lots of adventure activities and excursions like boat trips and kayaking or a trip to El Yunque National Forest, we had an amazing time staying in Luquillo. It offers a gorgeous, family-friendly beach and better proximity to the east side of the island. We stayed there for a week on our first trip to Puerto Rico and did a day trip into San Juan – it was the perfect balance! While you're there, don't miss the dozens of tiny local dining establishments that make up los kioskos de Luquillo.
---
San Juan One Day FAQs
How long should you stay in San Juan?
It really depends on your priorities, but you can spend one day in San Juan up to a whole week in San Juan. If you love cities and want to dive in, consider spending 3 or 4 days in San Juan and then the rest of your time in Luquillo on the east side of the island or perhaps Rincon (2 hours west).
Is Old San Juan walkable?
Old San Juan is extremely walkable! That said, the city is built on a fairly steep slope so those with limited mobility may need additional assistance or an Uber/taxi. Thankfully rides are easy to come by and very affordable.
Is Puerto Rico expensive?
While Puerto Rico isn't nearly as expensive as some Caribbean islands, it's certainly not cheap. In San Juan you can expect prices similar to what you'd find in other American cities.
Do I need a passport to visit Puerto Rico?
Americans do not need a passport to visit Puerto Rico, as it is a US territory. Visitors from other countries need a passport (and potentially a visa depending on their nationality).
Can I pay with a credit card in Puerto Rico?
You can pay by credit card nearly everywhere in Puerto Rico. In fact, I was able to use Apple Pay on my watch in most San Juan establishments! Just bring some cash to tip your tour guide and photographer.