Ireland isn't dubbed the 'Emerald Isle' because of the green outfits that Leprechauns wear, nor the green in its flag. Ireland boasts miles and miles of rolling hills, national parks, and lush farmland that give the country this name. You can't visit Ireland, the real Ireland, by sticking to the cities and not exploring the countryside.
Renting a car in Ireland is by far the best way to embark on this type of adventure. Choosing a self-drive car rental in Ireland allows you to travel around the country at your own pace. You can decide exactly where you want to visit, how long for, and when.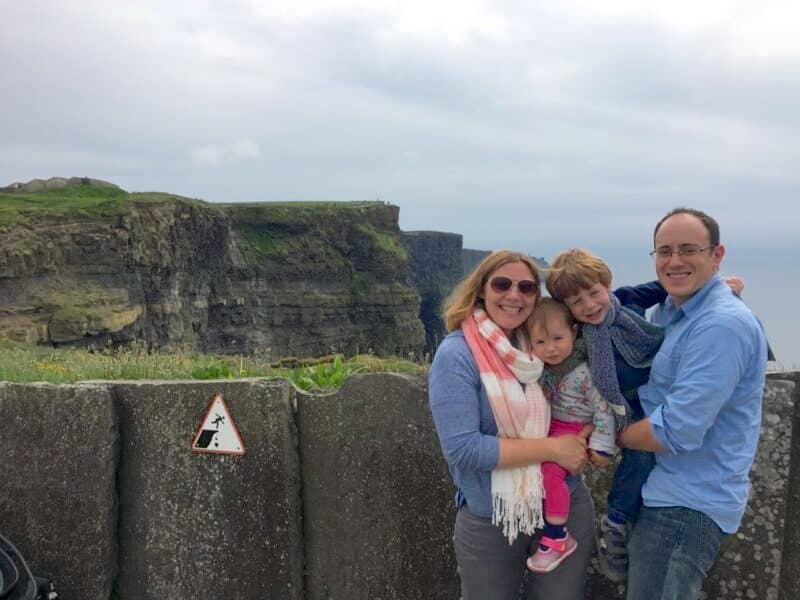 But renting a car in Ireland isn't a straightforward task. There are car rental costs, car rental insurance, different car rental agencies to consider, and a ton of other factors that might never have occurred to you!
This Ireland car rental guide covers absolutely everything you need to know about driving and Irish car rentals. It will help you save money and reduce stress so you can concentrate on visiting Ireland and planning an amazing trip!
If you've already decided that you'll rent a car for your epic Ireland road trip, compare prices and reviews here:
Don't have time to read a bunch of reviews and blog posts? Here are our top picks for visiting Ireland:
Get an Easy Ireland Itinerary
Need a quick day-by-day, open-and-go itinerary for Ireland? This guide does the work for you!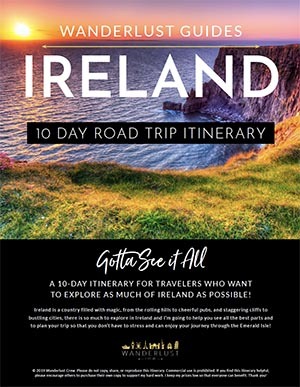 Awesome hotels in Ireland
Our favorite tours in Ireland
Renting a Car in Ireland?
If you want to see authentic Ireland, I recommend you drive yourself. We prefer to use Rental Cars and Expedia Cars. We have had no issues with them and have been able to find the best prices available. Be sure to read these tips for renting a car in Ireland.
Book a photoshoot
We always love to book a photoshoot when we're traveling. As a mom, it's tough to get in photos since I'm always behind the camera. We use Flytographer to capture our memories. You can get $25 off your shoot by booking at this link or using code FAMILYVOYAGE.
Be sure to buy travel insurance to protect yourself and your vacation expenses! Compare the top companies here to find the right plan for you.
Know the Requirements for Renting a Car in Ireland
Like everywhere, if you want to rent a car with a rental company then you need to meet their requirements. Some car rental agencies in Ireland have different rules but they're generally the same.
Many companies have age restrictions and won't rent a car to anyone under 25 despite the driving age being 17 years old. Some will allow 21-year-olds to drive with an extra fee or with particular insurance. You need a valid driver's license from your home country and identification, like your passport.
Having an International Driver's License isn't necessary. However, it's always worth checking the rental agreement as some rental companies may require one. If you'd rather be safe than sorry, the licenses only cost around $20 from AAA if you're from the US.
This goes without saying, but don't forget to take out travel insurance before renting a car in Ireland or even traveling to Ireland. Should the worst happen and you get into a car accident, at least you know you and your family can receive medical care without paying huge bills.
Get Clued Up on Ireland Car Rental Insurance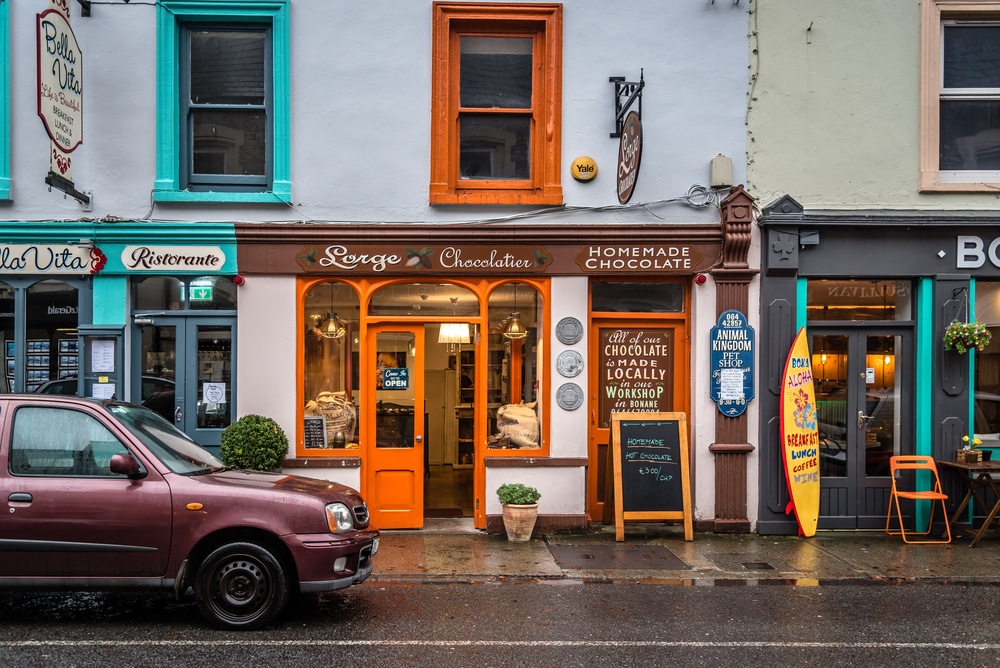 Most rental car companies in Ireland require renters to have basic Collision Damage Waiver insurance (CDW) or Limited Liability Insurance. Having third-party liability insurance is a legal requirement for any rental agency in Ireland, but it's not exactly full insurance. This insurance coverage is only around €1,000 – €3,000 worth of damage.
It might not include roadside assistance and it often doesn't include accidental damage. These are things like tire damage (and there are many potholes on Ireland's roads!), undercarriage damage, or windshield damage. When you rent a car, minor damages are more common, so you want to get them covered.
It's worth paying the additional fee to get Super Collision Damage Waiver insurance, excess protection, or full coverage. Many travelers mistakingly think that their credit card covers CDW insurance, but many specifically exclude Ireland from their credit card insurance policies so you'll want to read the fine print.
However, if you're from the US the awesome Chase Sapphire Preferred and Chase Sapphire Reserve both cover Irish car rentals. The Reserve also has other great travel-friendly features like no foreign transaction fees and lounge access in both Dublin and Shannon Airports, which is why we always bring it when we travel.
Read more: Summer Travel Capsule Wardrobe: What to Pack for Ireland in June
Choose the Best Irish Car Rental Companies in Ireland
Some of the best car rental companies in Ireland include Auto Europe, Sixt, Hertz, and Europcar. There's also a local Irish rental agency called Dan Dooley Car Rental which is now part of Enterprise.
Compare the car rental providers on places like RentalCars and Expedia to find the best rental car company for you. Don't forget to check that they have a desk in your rental location, though most rental companies have bases at the Shannon and Dublin Airports.
Research the Cost to Rent a Car in Ireland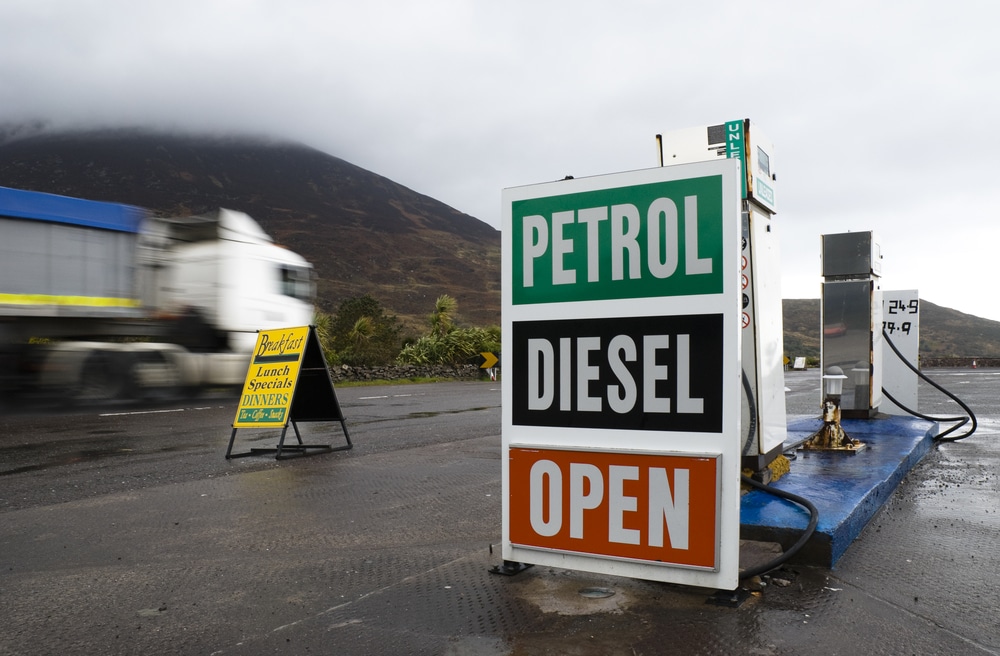 The car rental prices listed on the websites are rarely the final total. There are always non-negotiable extras when you rent a car anywhere. Here are some of the rental costs you will need to consider:
Car rental price per day
Car insurance costs
Gas and tolls
Additional driver fees
Younger/older driver fees
Automatic surcharge
One-way surcharge
Out-of-hours fees
Extra equipment
Ireland also has an extremely high 13.6% tax rate on all rentals. Irish rental companies often charge an extra €30 for admin fees and €5 for using a credit card and not a debit card.
Renting a car in Ireland will, on average, cost around €25 – €40 per day depending on the season and car you choose. Pre-booking your car in Ireland will always get you a better rate.
Be wary of booking cheap rental cars without reading the fine print. Some companies reel people in with low €5 daily car rental rates then bump up the price with essential extras when you arrive, or they may provide older cars that could leave you in a lurch in a remote area.
Drivers Use the Left Side of the Road
Australia, Japan, Malta, the United Kingdom… Add Ireland to the list of countries that drive on the left side of the road! Yes, if you're used to driving on the right (you know, the correct side of the road) then driving in Ireland will be a learning curve.
The driver's seat will also be on the right instead of the left so you will have to operate the car with opposite hands. Even if you're confident behind the wheel, it's worth driving a few laps around the airport car park before venturing out onto the roads to get used to it.
Manual Transmission Vs Automatic
Around 70% of drivers in Ireland have a vehicle with manual transmission. This is often the more affordable option when choosing a car in Ireland from your rental company.
However, if you're used to driving an automatic and driving on the right side, it's 100% worth spending extra money on an automatic rental car.
While you're being choosy about your Ireland car rental, make sure that it has ample space for your traveling party and your luggage while being small enough to navigate tight roads and small parking spaces!
Renting a Car at the Airport Is (Sometimes) a Good Idea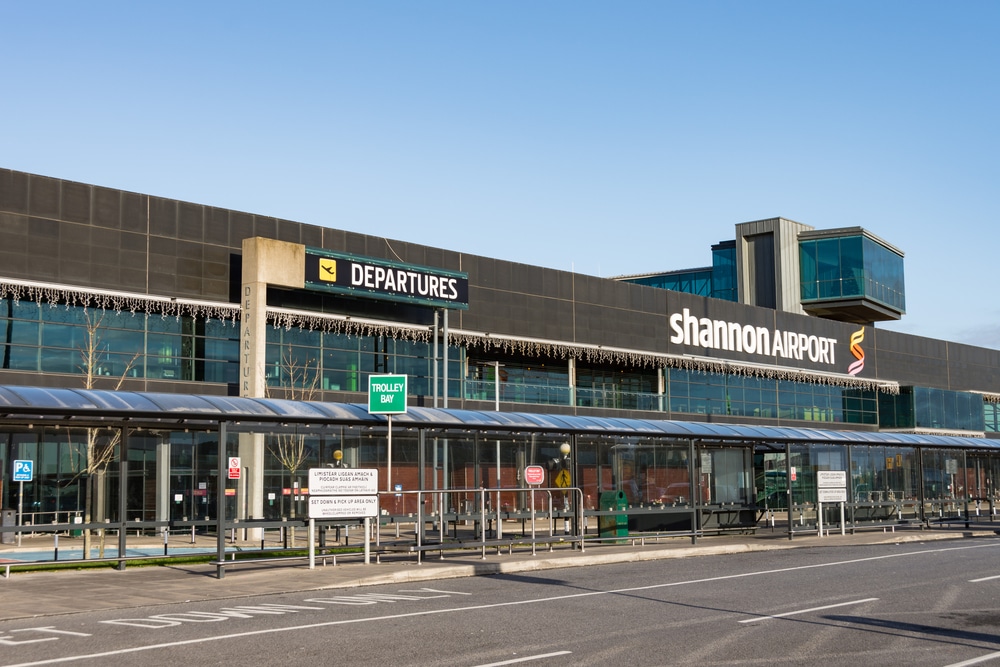 There are direct flights to two major cities in Ireland if you're traveling from the US: Dublin Airport and Shannon Airport. You might consider heading to a car rental company at the airport as soon as you land. That's the most convenient option, right?
Well, it is if you're flying into Shannon. This is a fairly small city and a quiet area on the west coast. Driving will be just as easy here as it is driving a car in Ireland anywhere else.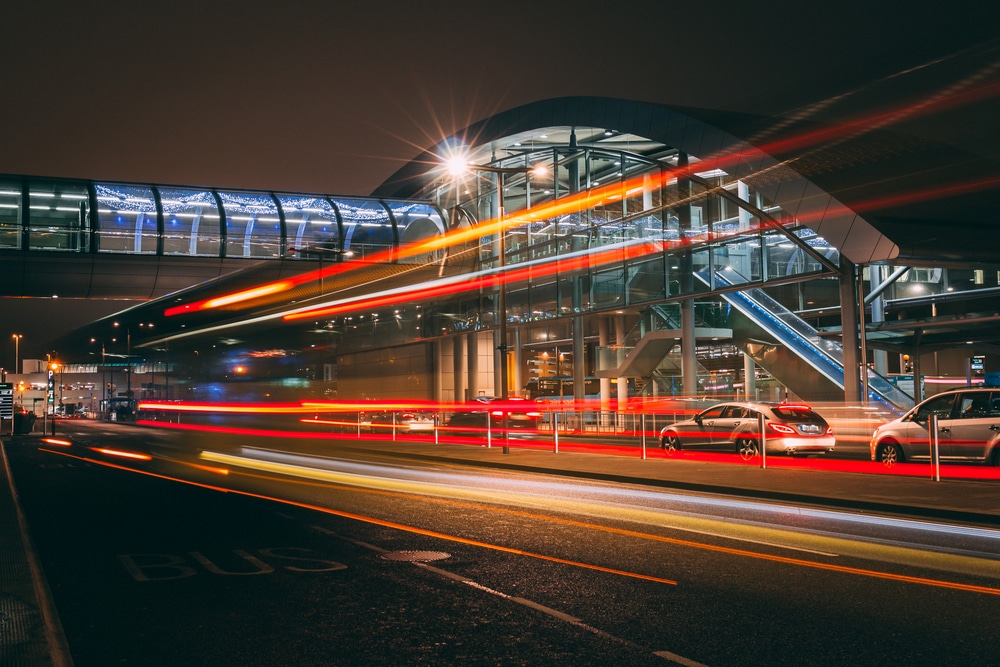 This isn't the case for Dublin Airport. Dublin is a sprawling, traffic-heavy city with expensive parking. It's far better to pick up rental cars on your way out of Dublin after you've spent a few days there. Walking and public transport are much better forms of transportation to explore Dublin City Centre.
You should also give yourself extra time to drop off your rental car at the car rental agency before your flight. Some companies might want to inspect the car before they'll take it so allow between 30 minutes to one hour extra.
Beware of Narrow, Winding Country Roads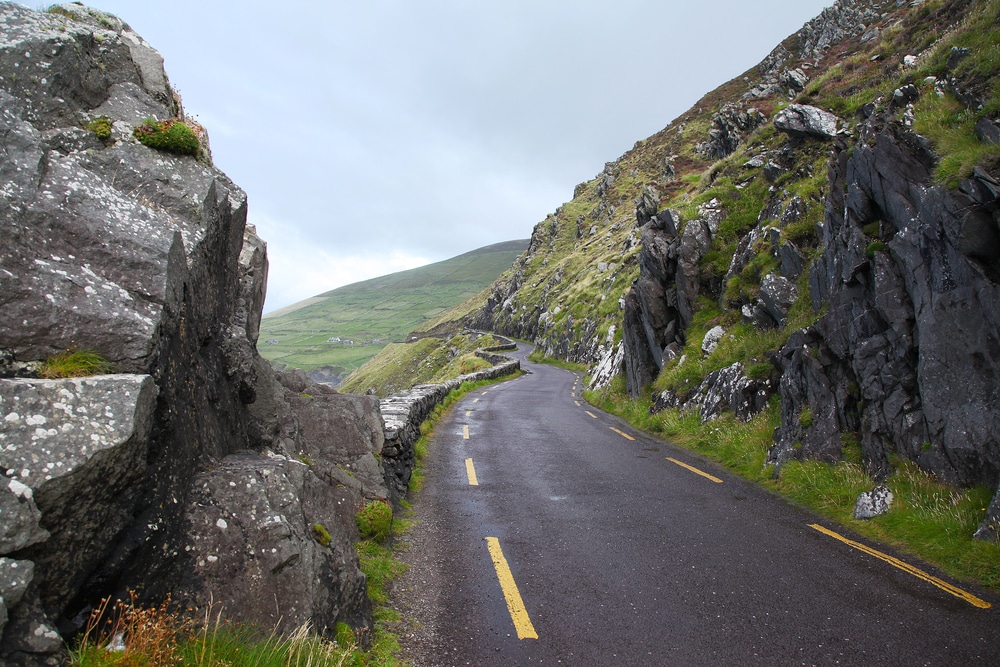 Ireland has four types of roads. Motorways are like highways and dual carriageways are like narrower highways as both directions have two lanes each. Single-lane roads are standard and country roads often only have one lane for both traffic directions.
Yep, that's right. It's common for roads in rural areas to only be wide enough to fit one car driving one way. The other car will need to pull into a 'passing place'. Cars might even need to reverse if the passing place is behind them!
Driving down winding, country roads might be more scenic than driving on the motorway, but it's definitely not easier. When you're already adjusting to driving on the left side of the road, this is an extra challenge you don't need.
Make sure your GPS or navigation app is programmed to direct you through motorways and toll roads. Ireland only has 11 toll roads and they only cost €2 for cars. It's easier for tourists to pay in cash as they don't take credit cards. You can only pay electronically via an app so cash is the way to go.
Don't worry, as soon as you exit the highways you'll have plenty of opportunity to explore the narrow, windy country lanes. Let's not even mention the sheep and cattle you might have to stop for on Ireland's roads!
Understand Ireland's Car Seat Laws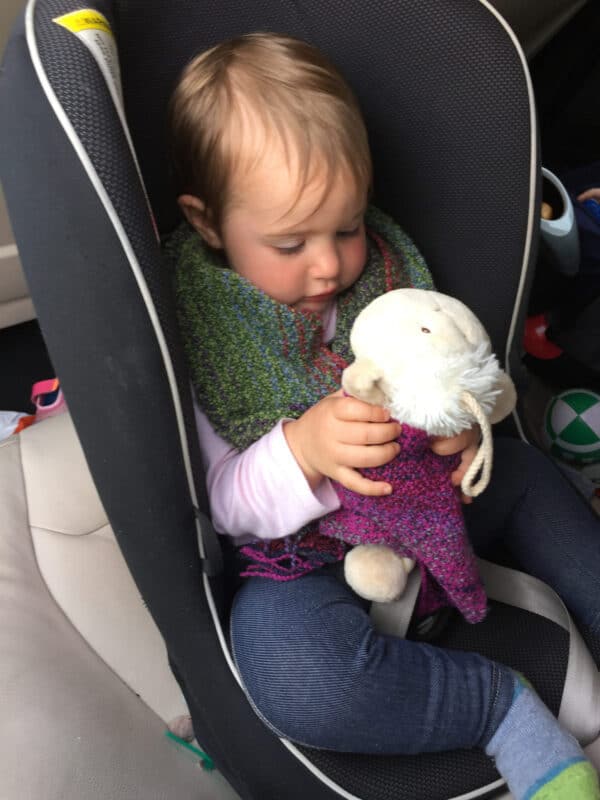 If you're planning to drive children in your car in Ireland, it's important that you don't leave their safety at home. As with most countries, Ireland requires that kids be secured properly in appropriate car seats.
The biggest difference you'll note if you're coming from the US is that Ireland wisely requires children to use a car seat or booster seat until they're at least 150cm (59″) or 36kg (80lbs). Children up to that size should use a booster seat.
Technically US car seats are not legal in Ireland (or anywhere else in Europe). Residents and visitors alike are supposed to use seats that conform to the UN ECE R44 or R129 standard. Newer R129 car seats accommodate rear facing until 15 months, though R44 seats that only rear face to ~9 months are still legal and often provided by a car rental company. Most forward facing car seats provided by car rental companies can only be used until 18kg (around 40lbs).
Should you bring your car seat to Ireland or rent one when you get there? You'll have to evaluate your personal comfort level with the safety of using a known, trusted car seat from home with the legality of renting an unknown car seat that may not meet your child's size needs or US best practices.
The good news is that your US or Canadian car seat will physically install in an Irish rental car without issue. All modern rental cars in Ireland are equipped with ISOFIX, which is the equivalent of LATCH (or LUAS in Canada). Newer cars have top tethers as well.
If you anticipate riding in taxis, which may be older, you'll want to bring a locking clip and know how to use it.
Public Transport Vs Tour Groups Vs Car Rental in Ireland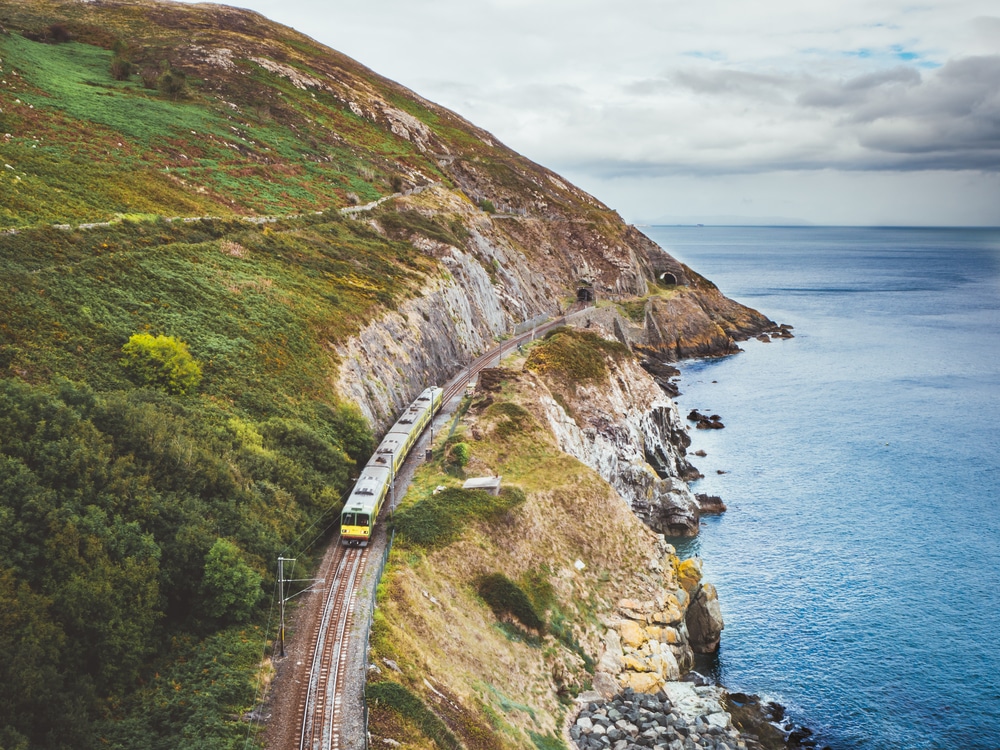 Renting a car in Ireland isn't the only way to explore the country. You could opt to join a group tour or use public transport instead.
Paddywagon Tours are a great option for day trips from big cities like Dublin and Shamrocker Adventures are great for multi-day tours. Irish Rail is Ireland's train network and it's ideal for traveling between big cities and towns.
However, tours aren't the best option if you have young kids. They also follow a set itinerary. If there's a place you want to visit in Ireland that isn't on the tour then you have to miss out. Even the train network doesn't connect the whole of Ireland and you'd probably have to navigate Ireland's bus network too. Overall relying on public transportation will likely decrease your time for sightseeing as you're beholden to specific schedules or stuck waiting for transfers.
Driving a car in Ireland is absolutely the best way to explore the Irish countryside, especially the Wild Atlantic Way and the Ring of Kerry.
Renting a Car in Ireland FAQs
What are the gas prices in Ireland?
As of February 2023, the average cost of gas in Ireland is €1.67 per liter. Note, 1 gallon = 3.78 liters. This means that gas costs approximately $6.71 per gallon. It's also called petrol in Ireland, not gas. Opting for a diesel car rental in Ireland over petrol might help you save money too.

Applegreen gas stations have a good reputation for providing the cheapest gas. But when you're in the countryside, you might not have a choice of gas stations as they can be sparse.
Can I take a rental car from Ireland to Northern Ireland? Or from Ireland to England or Wales?
Driving Ireland car rentals across the Irish – Northern Irish border is generally okay. Search for any information telling you otherwise in your car hire contract and tell your rental company your plans to visit Northern Ireland.

Driving your Ireland rental car across the Irish Sea via a ferry to Wales or England is a different matter. You will likely need European travel insurance coverage and pay a cross-border fee before getting your rental agreement.

One-way journeys are a no-go as you will need to return your car hire to the same car rental desk. If you're not sure, call or email the Ireland car rental agency to double-check.
Do I use GPS or Google Maps in Ireland?
You can use either in Ireland! Many car rental companies either have cars with a built-in GPS or provide one for an additional fee.

Google Maps is fairly accurate in Ireland, but coverage in rural areas might be an issue. Download an offline map when you have Wi-Fi before setting off. Also, bring your own phone holder or ask the car hire company if they provide one.
Enjoy an Adventurous Irish Road Trip With a Rental Car
Ultimately, navigating Ireland car rental isn't much different than figuring out how to rent a car in any other country. They all have their own quirks, extra costs, and way of doing things.
All the time and effort spent getting a car hire is always worth it as it will give you the freedom to explore Ireland on your own itinerary at your own pace. Now you know all the top tips, renting a car in Ireland will be (almost) stress-free and even fun!
Don't miss these additional resources to plan an amazing trip to Ireland: