Dreaming of traveling through lavender fields or along the cliffs of the Côte d'Azur? Driving is the only way to enjoy a flexible and relaxing French vacation when venturing beyond bustling French cities like Paris or Lyon.
There's no doubt that the public transport network (both trains and buses) in France is excellent. When you book your tickets in advance, traveling between cities is affordable and easy. But renting a car in France allows you to travel at your own pace. It opens up more remote and rural parts of the country that just aren't accessible by any other means.
As great as the views are from a train in France, it will never beat being able to pull over whenever you like to explore the landscapes on a French road trip. I speak from personal experience: I've done two lengthy road trips in France, one lasting a week and the other for nearly a month!
Plus, hiring a rental car in France and driving in France is less daunting and easier than you'd think. This guide covers absolutely all the renting a car in France tips you need to know before your French road trip from the best car rental companies to border crossings, car rental locations, and more.
Already decided that a French rental car is right for you? Be sure to compare prices and reviews here:
---
Should You Rent a Car In France?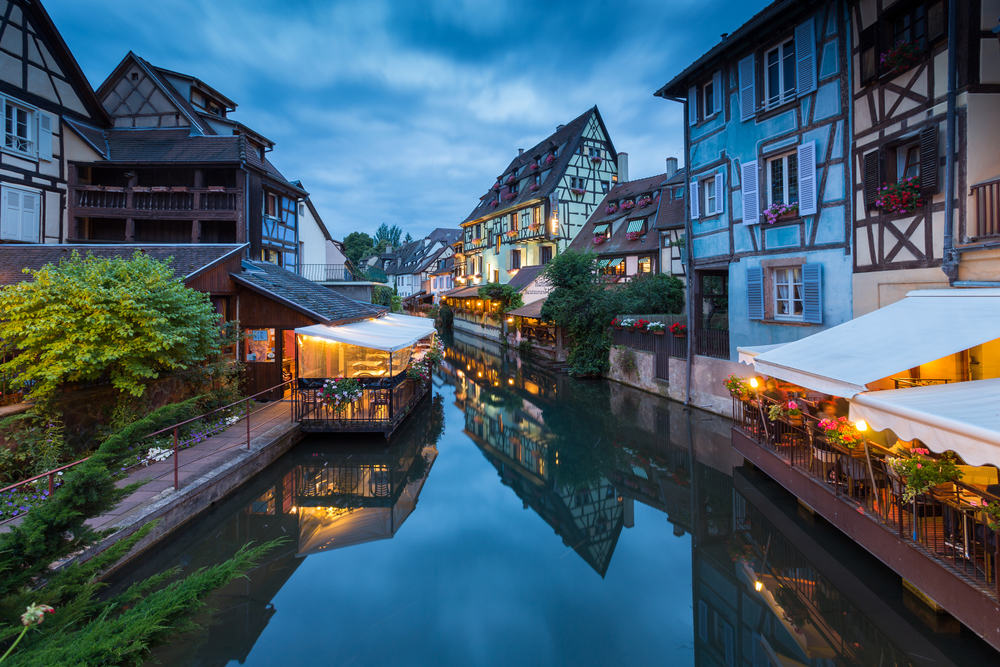 Public transportation is probably the better option if you are city-hopping around France. It's also ideal if you are not a confident driver or if you don't have a lot of luggage.
But renting a car in France is the better option if you want to road trip around several remote areas and travel at your own pace. It's hands down the best option if you have lots of baggage too!
Renting your own car is perfect for exploring countryside reasons like the Loire Valley and French Riviera in Southern France. There are lots of charming villages, sunflower fields, wineries, and historic castles that you wouldn't be able to explore if you had to rely on the bus and train network.
---
Pick Up Outside of Major Cities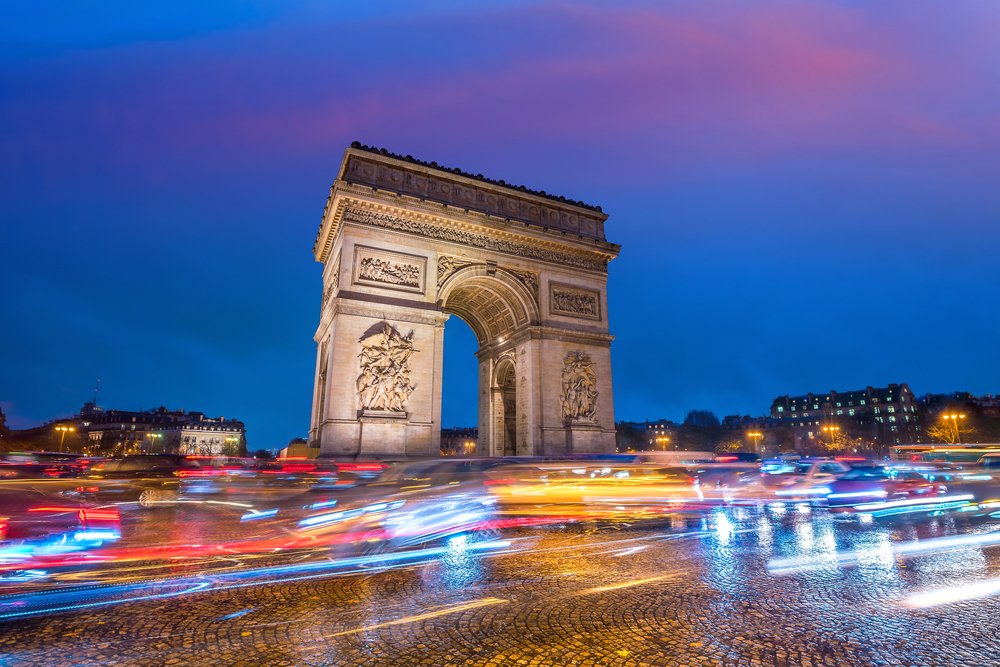 On our first France road trip we picked up our rental car in Paris right near the Arc de Triomphe, one of the most confusing roundabouts in the world. Never again…
Most car rentals have pick-up and drop-off locations in airports and on the outskirts of French cities. These locations are ideal as you won't need to rent a car to get around the cities. Public transportation is much cheaper, more efficient, and less stressful.
Bigger airports usually have lots of different rental car companies. You can sometimes find the best deals at these car rental locations as they're all in competition for your business, though be sure to factor in any extra airport fees.
Organize your trip so that you're visiting cities at the start or end of your trip. This will allow you to pick up and drop off at car rental locations without having to hang onto your car when you don't need it.
When this isn't possible, do some research and find an affordable and safe parking garage for your rental car when you don't need it. We once wound up with a rental car in Paris and opted to garage it for the entire time since there's no sense in driving around the city.
---
Documents and Legal Requirements for Renting a Car in France
Like all countries, there are laws and rental conditions you need to meet if you want to rent a car and start legally driving in France.
First, you need a valid driver's license. One of the biggest rental conditions that many overlook is that you need to have been legally driving (and had a valid driver's license) for at least a year to rent a car.
You don't need an international driver's permit to drive as a tourist in France. But if your rental agency specifies that all renters should have one in their company policy, then you will – be sure to check with the individual company's policy. Luckily, they're quite affordable. If you're from the US, you can get an international driver's license from the American Automobile Association (AAA) for around $20.
To be legally driving in France, you also need vehicle registration, a valid passport, car insurance, a first aid kit, and travel insurance. When you pick up the car, double check that it has the Crit'Air sticker, which is a French emissions sticker that's required now for all cars. Your rental car company should take care of most of these.
But you'll need to take out travel insurance from a reputable insurance company for your entire family before you travel. It's not a legal requirement as such, but it's still essential!
---
Age Requirements for Driving and Renting a Car in France
In addition to having a valid driver's license for at least a year, the legal driving age in France is 18 years old. Keep in mind that even the best car rental companies have a minimum age of 21 for drivers to rent a car.
---
Compare Car Rental Companies in France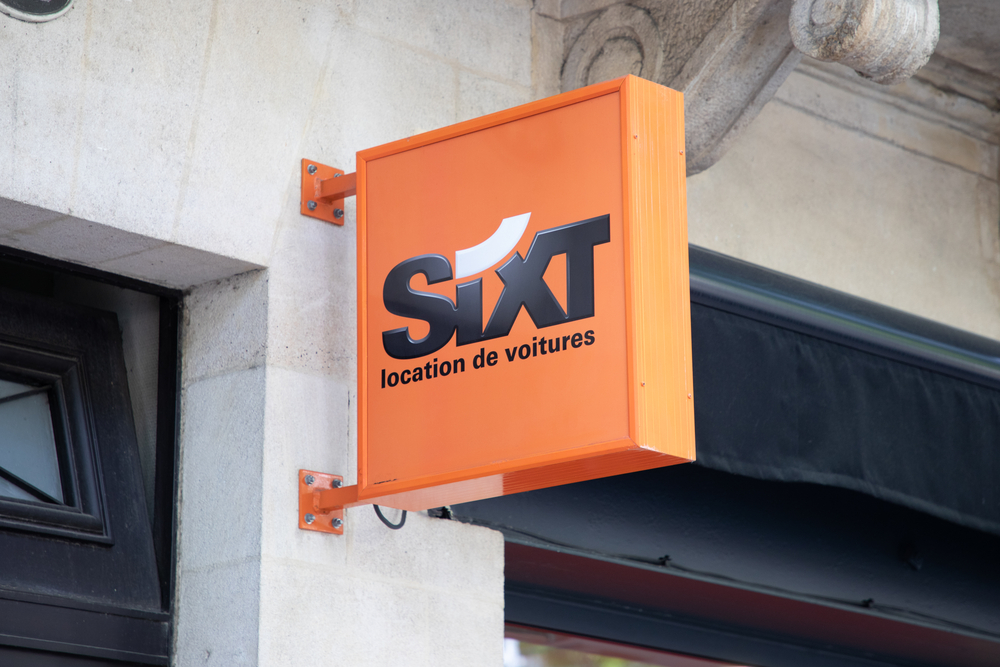 Some of the best and cheapest rental cars can be found at international companies like Avis/Budget, Auto Europe, Europcar, Enterprise, Hertz, and Sixt. There are some local France rent companies like Keddy too.
Comparing companies and car rental locations is just like comparing flights or accommodation. Make a list of what you need and find one in your budget. Don't forget to check online reviews!
I definitely recommending comparing prices on RentalCars, Expedia and Discover Cars as well, as they often purchase bulk days far in advance in order to offer discounted rental car rates. Renting a car online is just like making a hotel reservation – it's best to book in advance for the best deal and to lock in your preferred type of car, but choose a cancellable rate in case prices drop.
---
Organizing Car Rental Insurance in France
You need valid insurance before you can rent a car in France. Your credit card may already provide Collision Damage Waiver insurance for car rentals in France, so that's worth checking. Bring a letter from your credit card company to prove you have the coverage.
Chase Sapphire Reserve provides primary rental car coverage so that's what we always bring when we travel. It also has other great travel-friendly features like no foreign transaction fees and lounge access all over the world.
Consider buying supplementary car insurance and third-party liability insurance. Collision Damage Waiver insurance coverage often doesn't include minor damages or theft protection.
---
Protect Yourself When Getting a Rental Car in France
Ensuring a smooth rental experience goes beyond buying travel insurance or booking on a premium travel credit card. Read the fine print of your policy to ensure you know exactly what is and is not included in your rental car. If a GPS is not included, you can use Google Maps to navigate instead.
When you get the keys to your rental car, walk around it and take photos of any damage to avoid repercussions later. A video walk around is even better!
---
How Much Does a Car Rental in France Cost?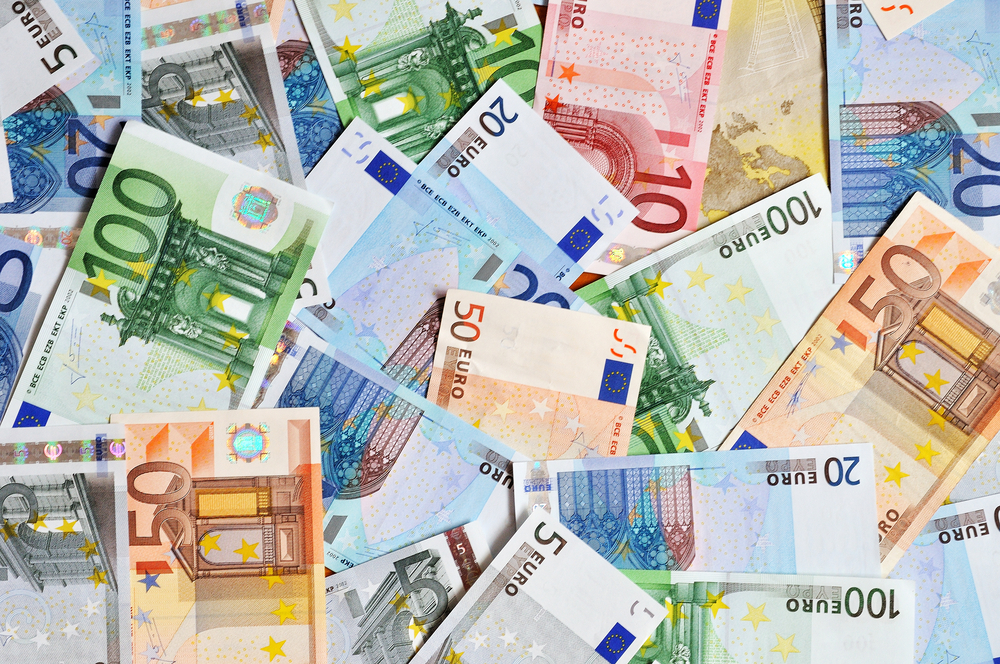 To get the best deals and find the cheapest rental cars from the most convenient car rental locations, book your car early.
The average price of renting a car in France depends on how far in advance you book, the season, the car rental agency, the location and the car. However, cheap rental cars in France usually have an average price of around €15 – 40 per day with no added extras.
---
Potential Extra Costs When Renting a Car in France
Unfortunately, the car rental deals you see advertised online rarely show the final price that you end up paying! Genuine car rental deals are few and far between these days.
Here are some extra costs you may need to pay when renting a car in France:
Additional driver fees
Younger/older driver fees
Automatic transmission surcharge
One-way surcharge
Car insurance
After-hours fees
Extra equipment
You should also take into account parking fees when budgeting for your rental car in France.
---
Choose an Automatic Car Rental (if that's what you're used to!)
Like almost all other European countries, most drivers in France drive a manual car. This means most car rentals in France have a manual transmission too.
If you drive a manual car at home then this won't be a problem, but if you're used to an automatic car then you should request one from your rental car company. Yes, there's usually an extra fee to rent automatic cars but it's worth it for a more enjoyable driving experience.
Book your rental car in France as far in advance as possible as automatic cars sell out first. Some companies only have a small selection of these types of car rentals.
---
Choosing the Right Type of Rental Car and Fuel
It can be tempting to rent a car in France that offers you and your passengers more space and comfort, particularly on a longer vacation. However, bigger cars will be more difficult to drive on France's local roads. As long as there is enough room to fit your luggage, opting for a small car rental means you have a higher chance of snagging the best deals, find easier parking and probably save money on fuel (as long as it's a newer model).
If you're renting a car in France for a month or more, the potential cost savings of diesel cars also make them attractive car rentals. The choice is yours! As long as you put the right type of fuel in your rental car, you can't go too far wrong.
---
What to Know about Gas Prices and Gas Stations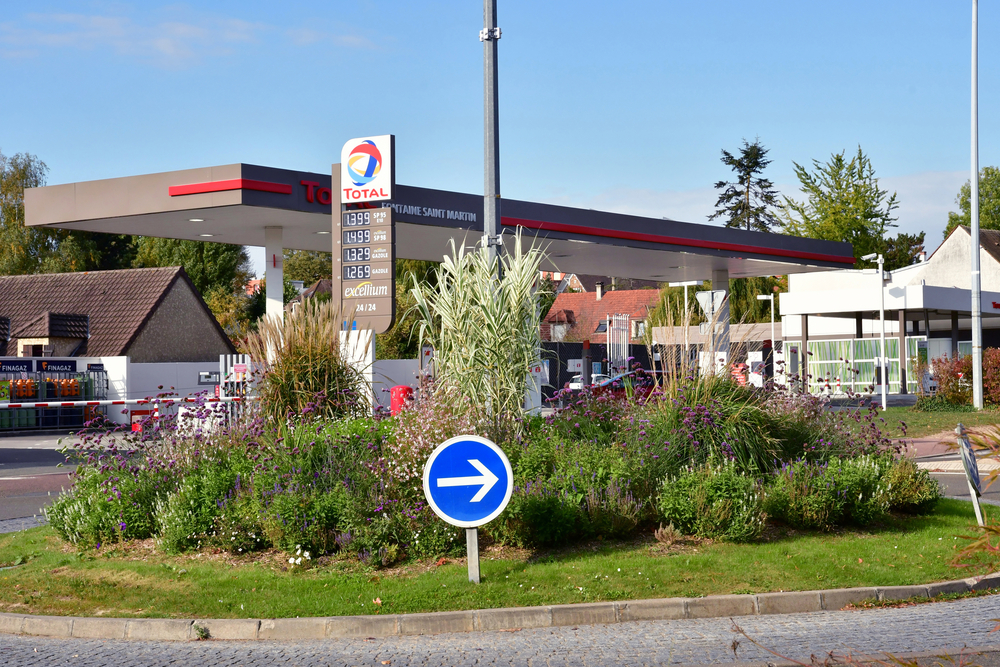 Compared to the US, gas prices in France are generally quite high. As of September 2023, gas stations charge approximately this rate for gas:
Per liter of gas – €1.97/$2.07
Per gallon of gas – €7.29/$7.82
The French term for diesel is gazole and there are usually two pumps at gas stations for petrol/gas. One is Sans plomb 95 which is a higher octane gas/petrol (more expensive) and often has a green pump. Sans plomb is standard octane gas/petrol.
Manned gas stations in more rural areas of France often close for lunch between 12:00 – 14:00, so be sure to time your fill up.
Many gas stations along the highways in France have large stores where you can purchase both snacks and hot foods. In my experience these are generally in better condition than gas stations located within cities.
---
Understand France's Car Seat Laws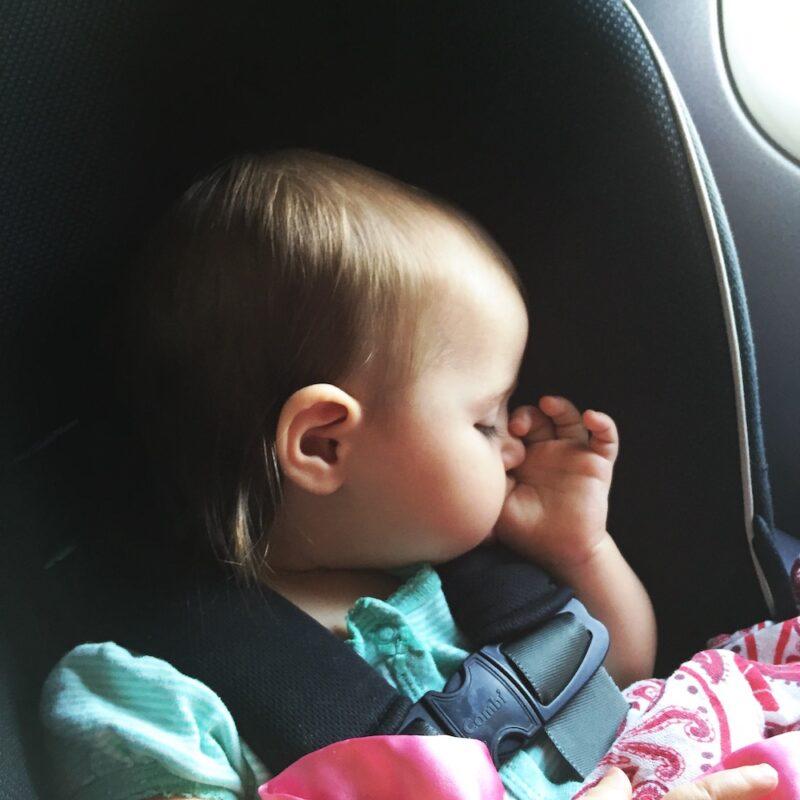 If you're planning to drive children in your car in France, it's important that you don't leave their safety at home. As with most countries, France requires that kids be secured properly in appropriate car seats.
The biggest difference you'll note if you're coming from the US is that France wisely requires children to use an appropriate car seat or booster seat until they're at least 135cm (53″) or age 12. Children up to that size should use a booster seat.
Technically US car seats are not legal in France (or anywhere else in Europe). Residents and visitors alike are supposed to use seats that conform to the UN ECE R44 or R129 standard. Newer R129 rear facing car seat options (Group 0+) work until 15 months, though R44 seats that only rear face to ~9 months are still legal and often provided by a car rental company. Most forward facing car seats (Group 1) provided by car rental companies can only be used until 18kg (around 40lbs).
Should you bring your car seat to France or rent one when you get there? You'll have to evaluate your personal comfort level with the safety of using a known, trusted car seat from home with the legality of renting an unknown car seat that may not meet your child's size needs or US best practices.
The good news is that your US or Canadian car seat will physically install in a French rental car without issue. All modern rental cars in France are equipped with ISOFIX, which is the equivalent of LATCH (or LUAS in Canada). Newer cars have top tethers as well.
Children under 10 are also not allowed to sit in the front passenger seat of any vehicle.
If you anticipate riding in taxis, which may be older, you'll want to bring a locking clip and know how to use it.
Read more: Planning a trip to France with kids
---
Things to Know About Highway Tolls and Driving on Highways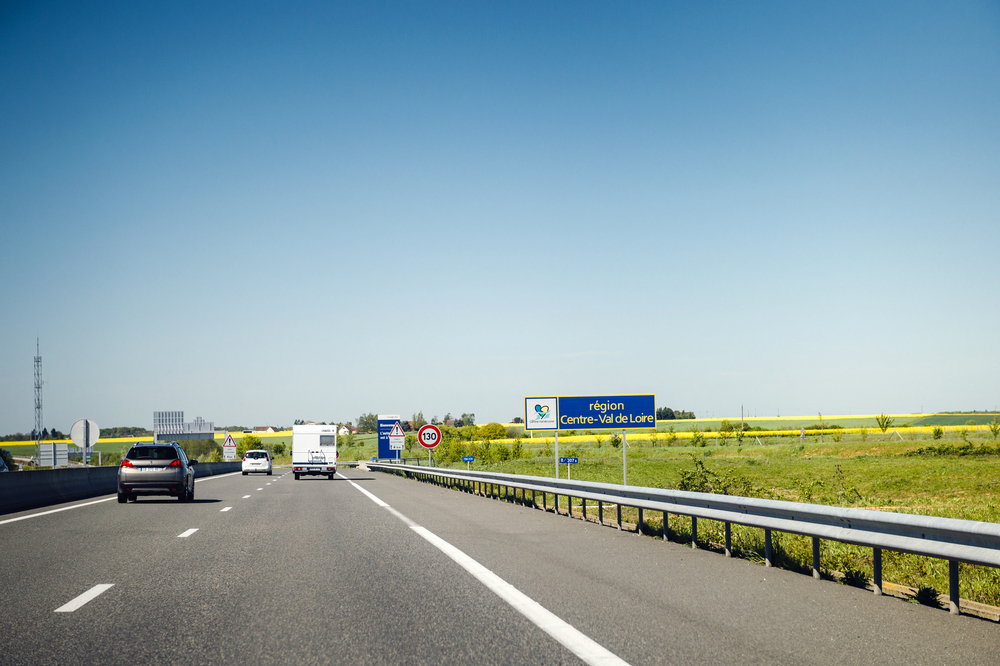 Driving a car in France on highways is super easy and simple to navigate. However, highway tolls can be pretty pricey!
If you're driving a standard-size car then tolls can cost between €10 – €50. Most toll booths in France are automated and you can pay via credit, debit, or cash.
Despite the high tolls, it's usually worth taking the highways when driving long distances to avoid winding backroads. Of course, sometimes the scenery is worth the longer drive!
---
Essential Information About French Road Signs and Speed Limits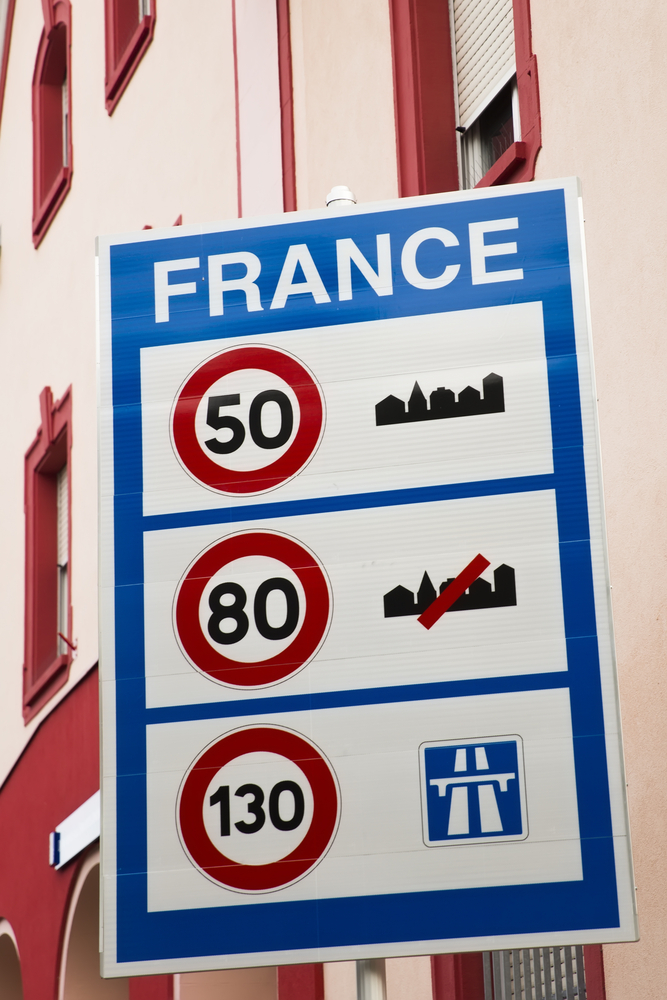 When driving a car in France, you'll soon discover that most road signs are similar to what you're used to in your home country. Or, they're easy enough to figure out with common sense.
Here's a quick rundown of some of the different types of signs you might see when driving a car in France:
Blue Signs – Highway/Autoroute
Green Signs – Major Roads
Yellow Signs – Temporary Roads (detours or diversions)
White Signs – Local Roads
Here are the general speed limits on different roads in France:
Highway/Autoroute – 130 kph/80 mph
Other Major Roads – 110 kph/70 mph
Roads outside Urban Areas – 80 kph/50 mph
Roads within Urban Areas – 50 kph/30 mph
Remember that when you see speed limit signs, the speed is displayed in kilometers and not miles. Speed limits are lower in bad weather like heavy rain or fog.
---
Driving in a Low Emission Zone in France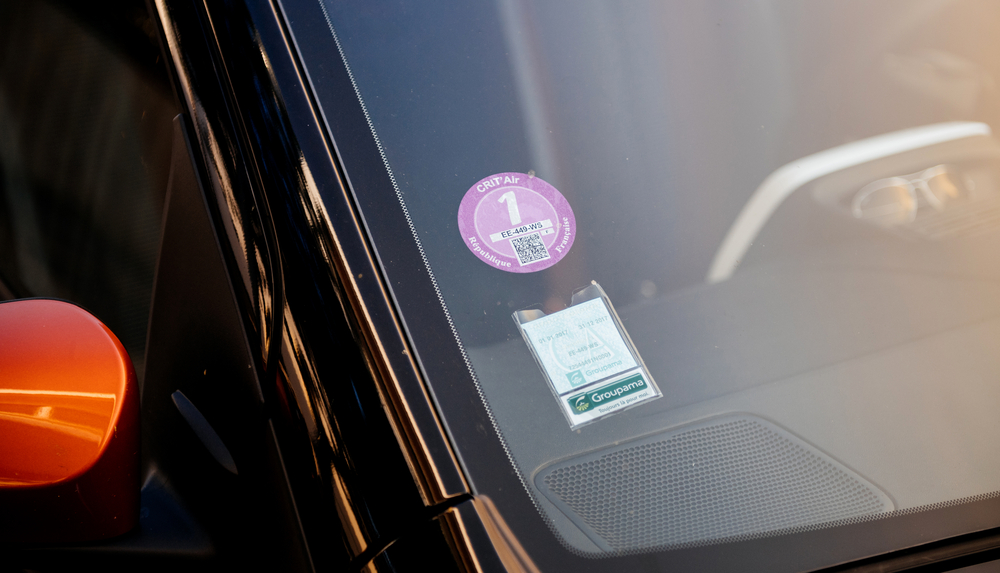 To help reduce emissions, France has introduced low-emission zones in several of the country's biggest cities. For example, Paris is in a low emission zone, as are Lyon, Marseilles, and Strasbourg.
You will need a Crit'Air certificate (a colorful sticker you put on your windshield) to drive in any of these urban areas. If you rent a car from one of these urban areas then all of their rental cars should either already have a sticker. If you're unsure about whether or not you need one, contact your car rental agency to ease your concerns.
Check if they provide a crit'air for the rental car (usually they do) or if you need to order one in advance yourself. It's worth having one as you could be fined up to €180 if you accidentally drive into a zone.
---
Crossing Borders from France With a Rental Car
Planning to visit other European countries with your French car rental? France shares borders with eight countries. It would be a shame to not be able to cross the border in your rental car and explore a new country when there are so many close by!
Luckily, most rental companies in France have no issues with renters driving vehicles across international borders. This is especially true of other countries in the European Union like Germany and Italy but is usually also the case for non-EU countries like Monaco. On one of our trips we rented a car in Switzerland and drove into France without even a stop!
If your car rental agency doesn't specifically list the other European countries you are planning to visit, contact them with your plans to double-check. They might have a border crossing fee (usually no more than €30 per car rental) but you should be able to do it.
---
Rules and Tips for Driving in France in Winter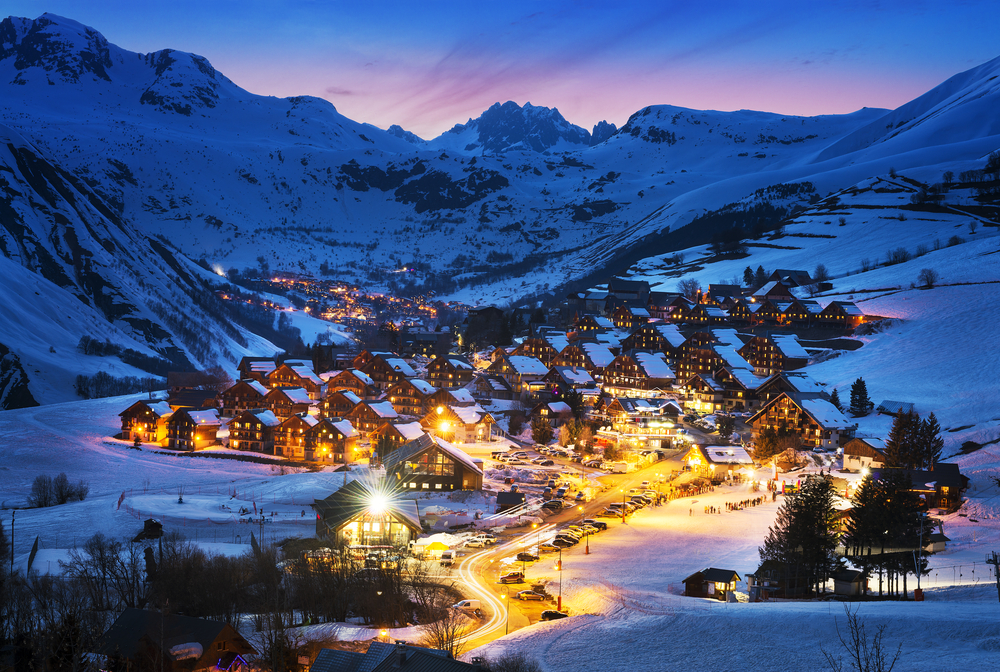 Southern France's climate and the coastlines enjoy fairly mild temperatures year-round. Plus, most travelers normally rent a car in France during the spring, summer or fall months anyway. But if you want to get a car rental in winter and drive east towards the Alps then the mountainous weather will be very snowy.
Some general rules are to drive slower than the speed limit and increase the distances between your own car and others. You also need to pay attention to seasonal road signs as they will alert you to any diversions, road closures, and changes in speed limit. Pull over if you see any salt trucks or snow-clearing vehicles.
Your car rental may also need to be fitted with snow tires, snow chains, or studded tires. In some regions, cars are required to have snow tires between early November and late March. It's really unlikely you'll need to put on snow chains 24/7, but you will need to put them on if you see a 'snow chains mandatory' sign.
If you're driving in the Alps in winter, make sure you have chains in your trunk and ask your rental company for a demonstration on how to put them on. Car rental locations in the Alps should already be aware of what you need.
---
Renting a Car in France FAQs
Is it easy to drive in France?
Driving in France is not much different from driving anywhere else in the US, Canada or European Union. The French drive on the right side of the road so that might take some getting used to if you're from somewhere like the UK.
Highways in France are easy to drive on. France's coastal and country roads are fine as long as you drive slowly and with caution. Driving in cities can be stressful when there is lots of traffic but, again, almost every city in the world has that problem.
Is it a good idea to rent a car in France?
It's definitely a good idea to rent a car in France if you are planning a longer vacation outside of the cities! Many of the rural regions like parts of the Loire Valley and French Riviera are much better to explore by car than train or bus.
Can a foreigner rent a car in France?
Yes, foreigners can rent a car in France if they meet the legal and age requirements and have the right documents.
What is required to rent a car in France?
This guide lists all the requirements. Some of the key ones are that you need a valid driver's license, be over the legal driving age (18 years old in France), and have car insurance.
Can I drive in France as a tourist?
If you are visiting France on a tourist visa, then you can drive and rent a car in France with a valid driving license from your home country. If you are traveling on a work visa or driving in France for a significant period then you may need to apply for a French driver's license.
Do I need an international driver's license to rent a car in France?
You don't need an international driving permit to rent a car in France. However, some rental car companies may require you to have one to rent a car from them. Considering how affordable they are and easy to get, getting an international driver's license will give you extra peace of mind.
If you're from the US, you can apply for an international driver's license from the American Automobile Association (AAA) for around $20.
Is it hard to rent a car in France?
It's no harder to get a rental car in France than it is anywhere else in the EU or comparable countries like the US or the UK. Every rental car company will follow legal requirements as well as set out their own guidelines for renters.
Renting a car in France is more difficult and expensive if you are trying to book an automatic transmission in the peak summer season (June – August) or last minute. To have your choice of vehicles and bag the best car rental deals and best price, book as early as possible.
Enjoy an Adventurous French Vacation by Renting a Car in France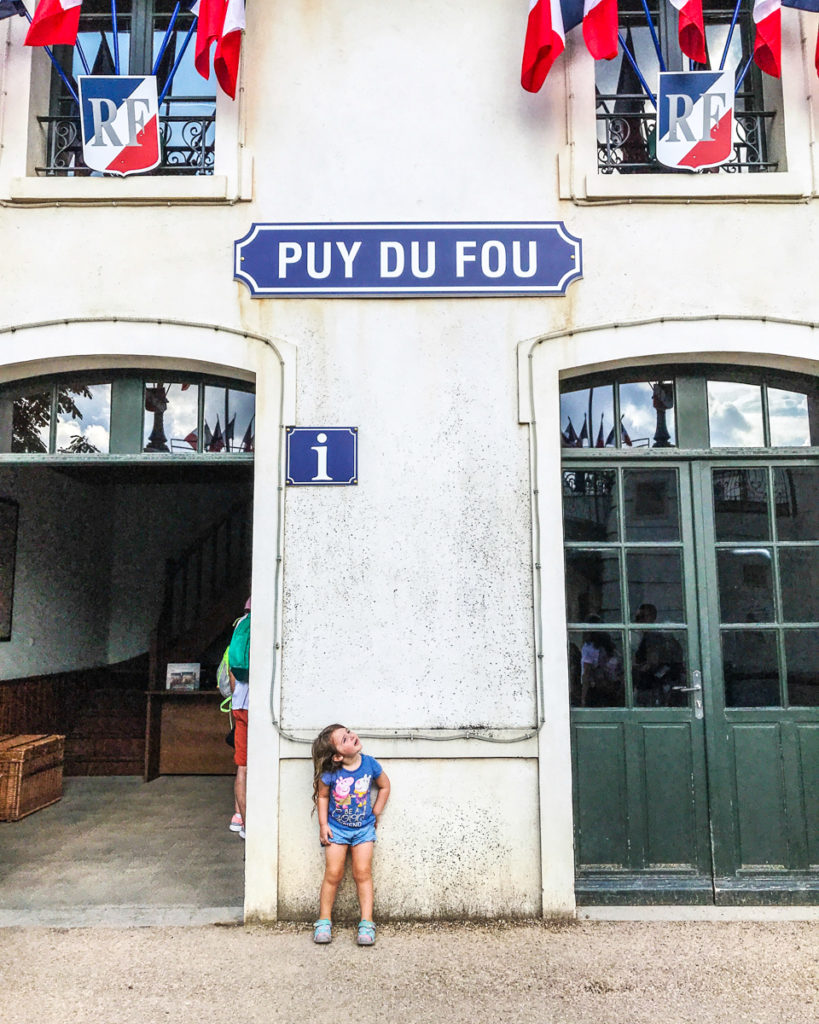 Renting a car in France, and driving in France, really is no different from driving elsewhere in the EU or in the US. It will allow you to break free of timetables and the limitations of the public transport network and let you travel at your own pace.
Use this guide to plan your French road trip so that you can avoid the mistakes that other travelers make when they rent a car in France. Armed with essential insider knowledge, you'll be able to experience a much more relaxing, less stressful, epic French vacation!
Don't miss these additional resources as you plan your trip to France:
Still planning? Pin this for later!