Planning a family vacation to Mexico and wondering what are the best places to stay in Yucatan?
With its rich cultural heritage, beautiful beaches, and family-friendly activities, Yucatan is a great destination for families, especially if you're looking to stray away from popular destinations in the Quintana Roo side of the peninsula and discover a lesser-known side of the Mexican Caribbean. It's also the perfect region to explore if you rent a car in Mexico!
With so many options to choose from, it can be overwhelming to decide where to stay in Yucatan, Mexico, so we decided to put together a blog post with the best places to stay in Yucatan for families as well as recommendations on family-friendly hotels to choose from in each destination.
Best Places to Stay in Yucatan, Mexico
Merida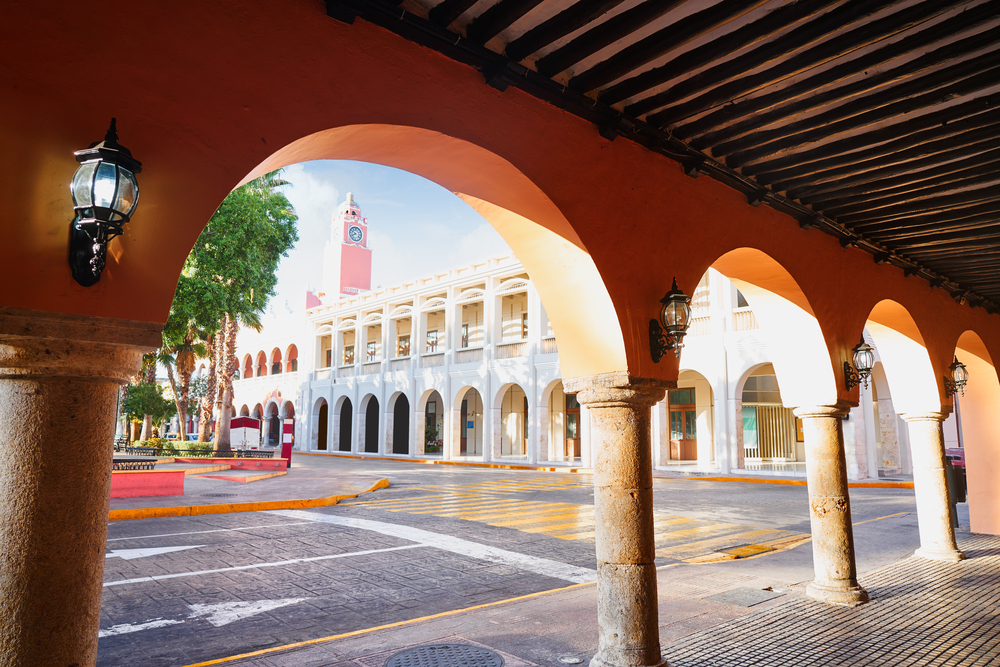 Merida is a great city to stay in if you're looking for a mix of culture, history, and entertainment. It's the capital of Yucatan and has a lot to offer for families, not to mention it's ranked as the safest city in Mexico. For most people, it's at the top of their list of where to go in Yucatan, Mexico.
Merida is a city where history, culture, and colors reign supreme, making it one of the best places to stay in Yucatan if you want to explore a more authentic side of Mexico. Some of the can't-miss things to do in Merida include checking out the many museums on offer, taking a guided history tour, and visiting the many cenotes scattered all around the area.
Moreover, Merida is located a stone's throw away from some of the major Mayan ruins sites in Yucatan, including Chichen Itza. Other interesting sites nearby include Uxmal and Ek Balam.
If you want to explore the Yucatan without a car, you'll definitely want to base yourself in Merida. It has the largest airport in the state and there are tons of wonderful guided tours to choose from that cover history, culture and nature! Other towns and cities in this article are wonderful to visit and stay in but are much better if you rent a car.
Where to Stay in Merida
There are many options for places to stay in Merida, but we recommend staying as close to the centro as possible. This way, you can easily walk to many of the city's main attractions.
If you want to stay in Merida for (almost) free, grab this travel credit card and transfer the points you earn to your Hyatt account! The Hyatt Regency Merida starts at just 3500 points per night – an incredible bargain that'll leave you with enough extra for a few nights at an all-inclusive on the other side of the peninsula.
Best things to do in Merida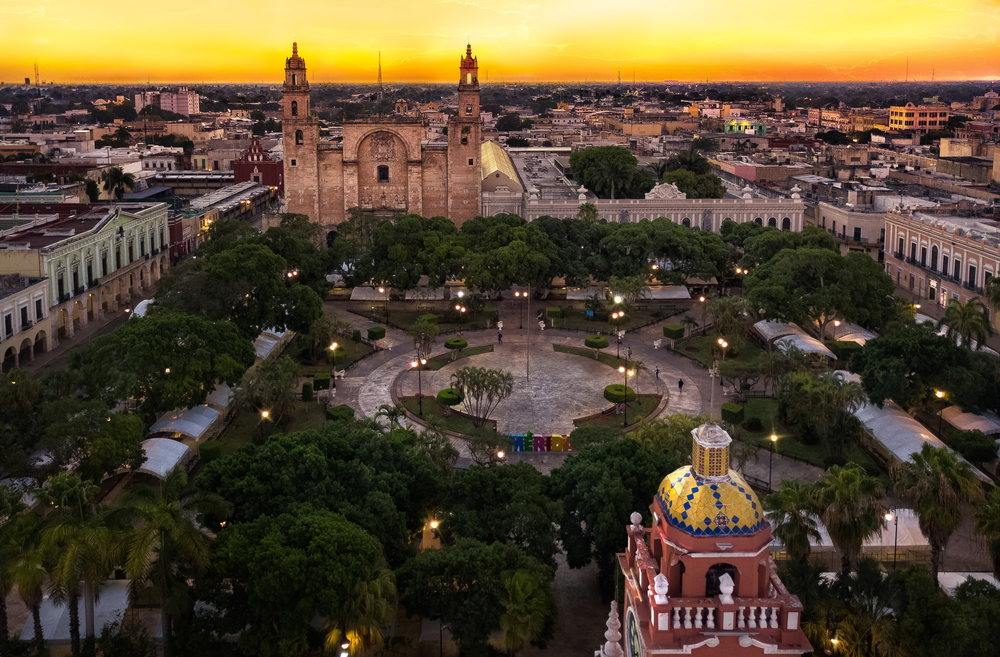 ---
Valladolid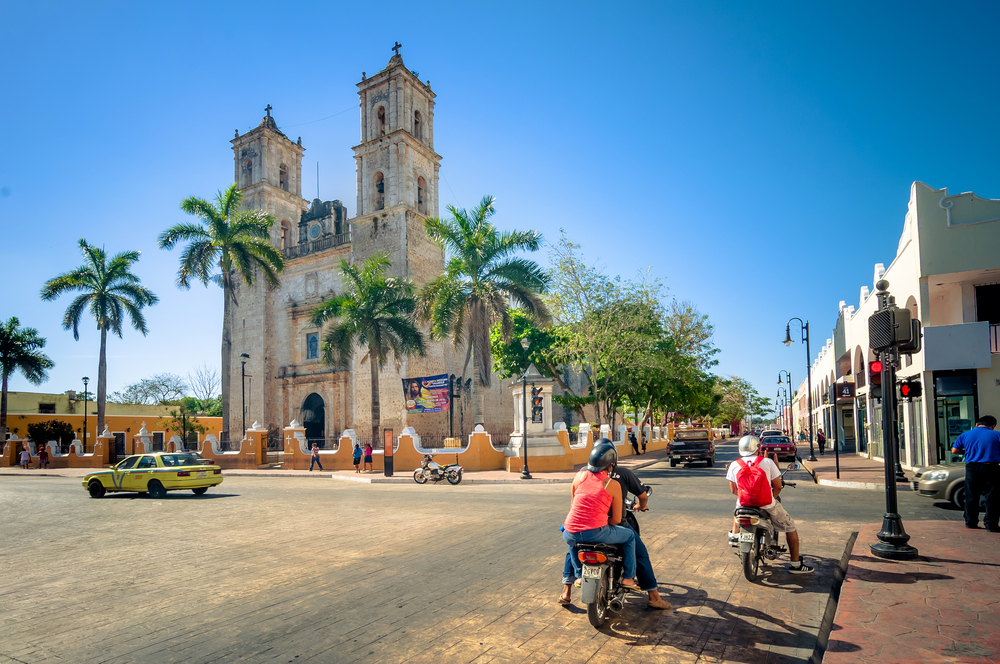 If you're looking for a quiet and charming town to stay in Yucatan with your family, Valladolid is a great option. Located in the heart of the Yucatan Peninsula, this town has a lot to offer for families looking to explore the culture and history of Mexico.
Valladolid is pretty small and easy to navigate, but what it lacks in size, it makes up for with wonderful activities nearby. You'll fall in love with its charming colonial center and lively main square, which is a great place to wander around and soak up the local atmosphere.
Moreover, one of the best things about Valladolid is the fact that you'll have access to lots of cenotes that are not as visited as those near Tulum or Cancun. Cenotes are natural swimming holes formed by the collapse of limestone bedrock and you can easily visit plenty of them in one go from Valladolid (Oxman, Zaci, X'keken and Samulá, and Cenote Suytún are all musts!)
Be sure to read these tips for renting a car in Mexico to make the most of your experience in Valladolid.
Note from Melissa: On our first trip to Mexico with kids, we stayed in Valladolid for two nights and used it as a base to explore Yucatan State. In my experience it was a great option but we probably would have been better off extending to a third night because there's so much to do nearby!
Where to Stay in Valladolid
Valladolid has a variety of accommodation options that are family-friendly. Here are a few options to consider:
Best things to do in Valladolid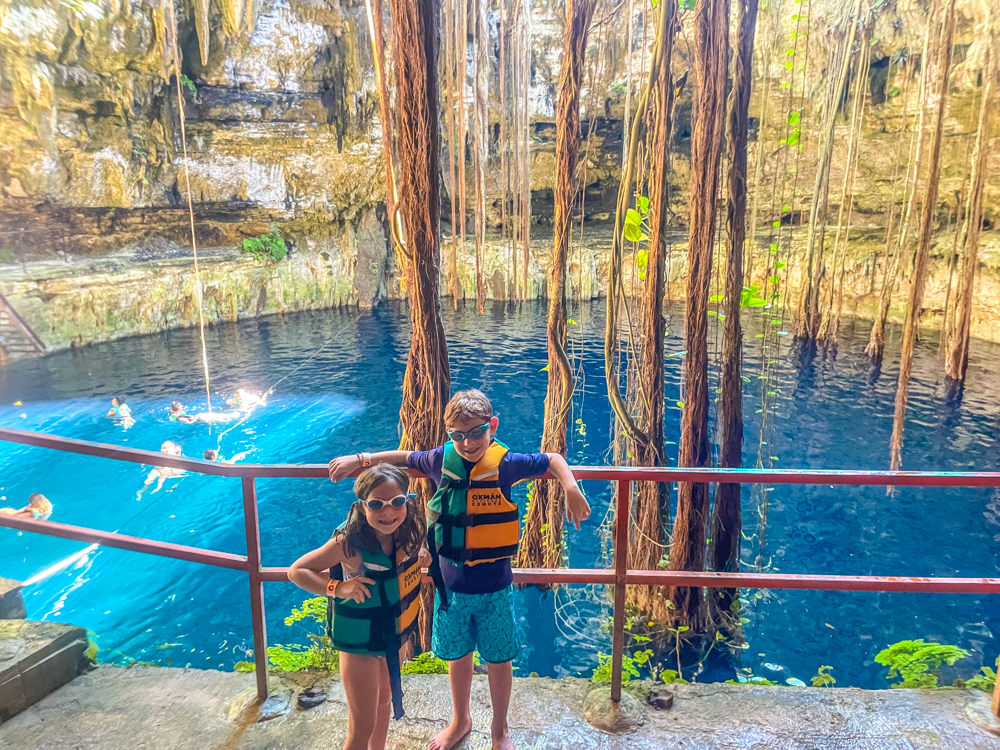 ---
Celestun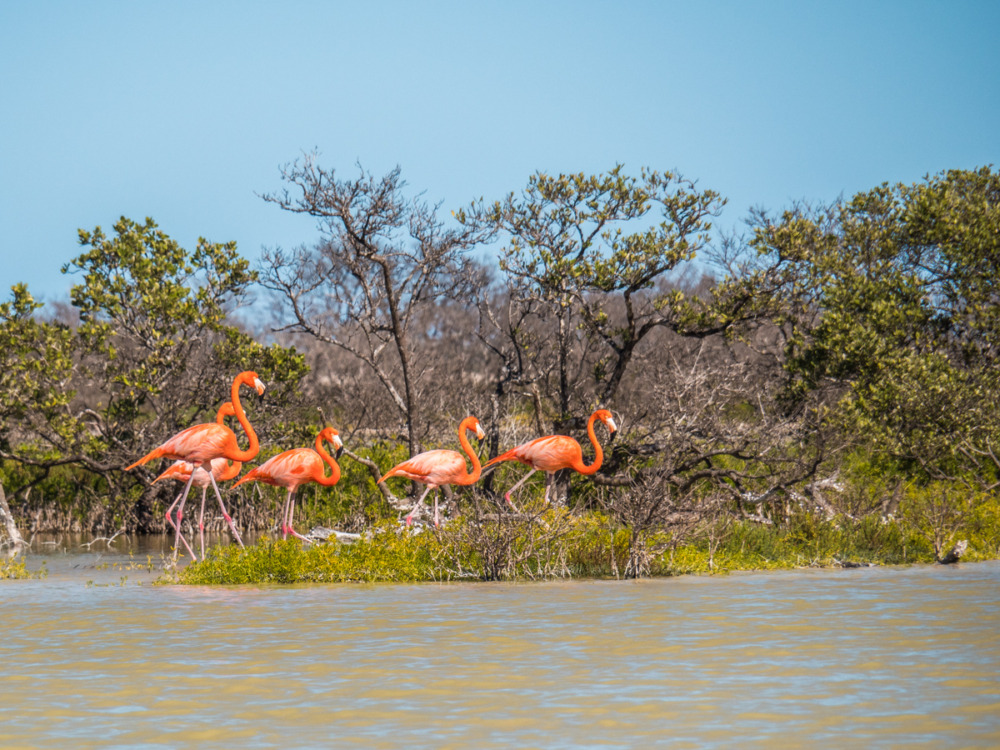 Celestun is a small fishing town located on the northwest coast of the Yucatan Peninsula, and it's famous for its beautiful beaches, calm waters, and diverse wildlife, including flamingos!
This place is all about relaxing, checking out gorgeous (and very uncrowded) beaches, and simply enjoying nature. It's a popular weekend getaway for Merida locals, too!
Where to stay in Celestun
Best things to do in Celestun
---
El Cuyo
Located on the northwest coast of Yucatan, El Cuyo is a hidden gem that offers a peaceful and relaxing atmosphere.
El Cuyo is all about spending time at a beach that offers calm and shallow waters perfect for the kids to swim in, lots of fun water activities like kitesurfing and snorkeling, and lots of nature to explore as a family.
El Cuyo is located inside the Ria Lagartos Biosphere Reserve, which is a place where you'll find lots of eco-friendly activities and plenty of chances to explore the wild side of Yucatan. One of the best ways to explore the area is by taking a boat tour through the Ria Lagartos Biosphere Reserve. You'll have the opportunity to see a variety of birds, including flamingos, as well as crocodiles and other wildlife.
Moreover, you'll also find Las Coloradas nearby, which is a small town known for homing pink salt lakes!
The lakes are located inside a salt factory and right next to a virgin beach, which means you can easily plan a half-day adventure out of it!
The kids will love checking out the unusual color of the water (there's also an orange lake here that you can access if you book the guided tour) as well as getting to float on the water (while you can't swim in the pink lake, there's a high salinity lake where people can soak in and float like on the Dead Sea in Israel).
Where to Stay in El Cuyo
Best things to do in El Cuyo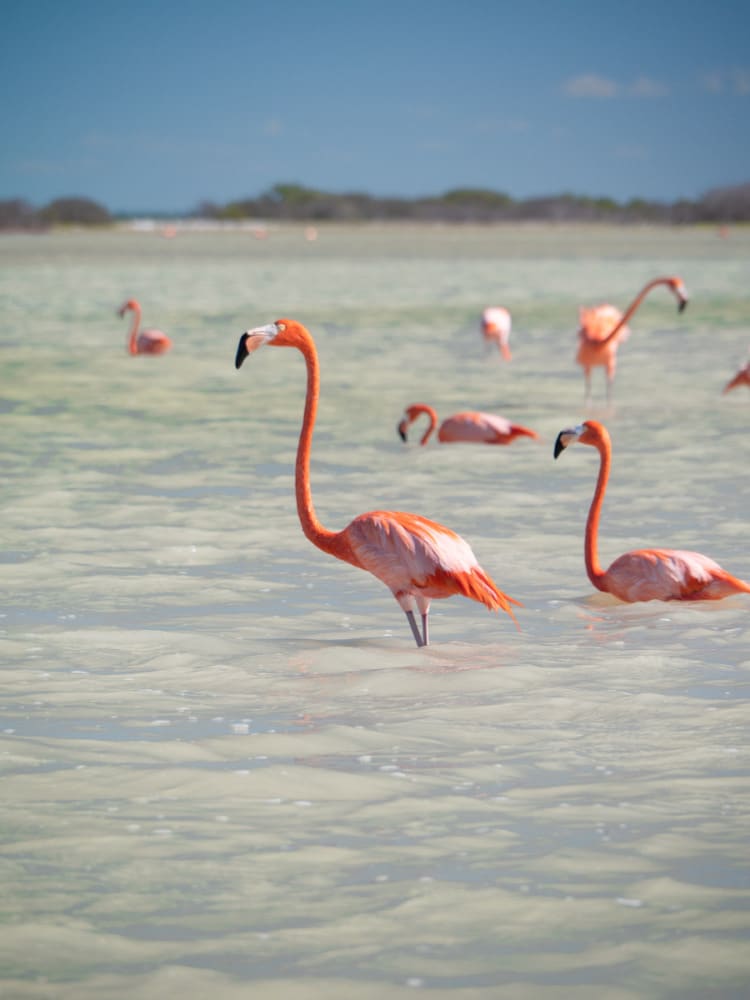 ---
Izamal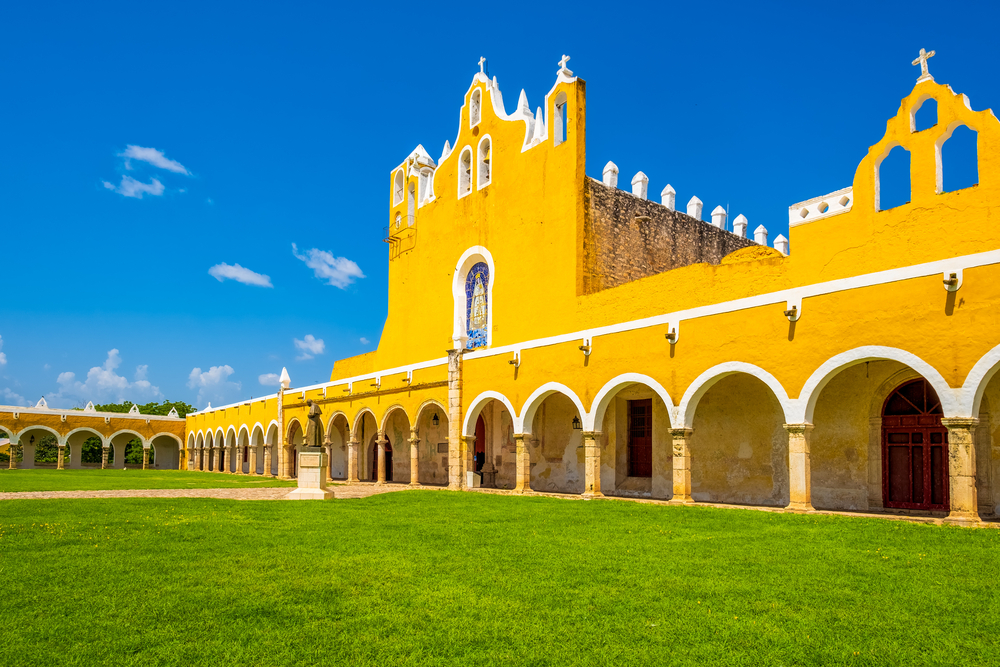 Known as the "Yellow City" due to the color of most of its buildings, Izamal is a small town that offers a unique experience for visitors and is one of the most unique places to stay in Yucatan.
One of the main attractions in Izamal is the Convento de San Antonio de Padua, a beautiful colonial-era monastery that dates back to the 16th century.
This is a great place to visit with your family, as it offers a glimpse into the history and architecture of the region. You can also visit the Zona Arqueológica de Izamal, an archaeological site that features the ruins of an ancient Mayan city.
Where to Stay in Izamal
Best things to do in Izamal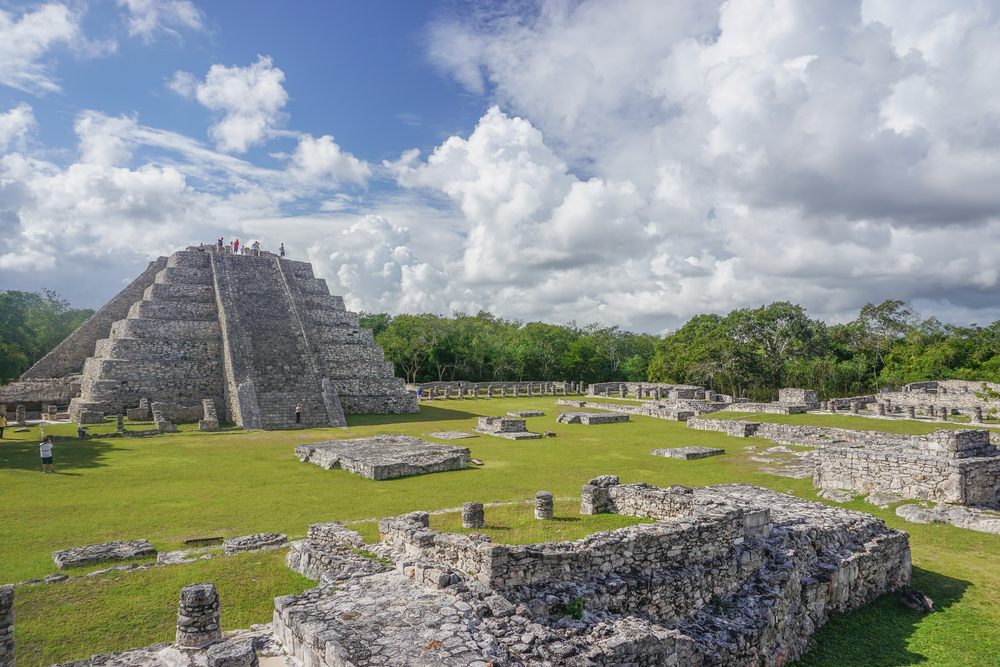 ---
Progreso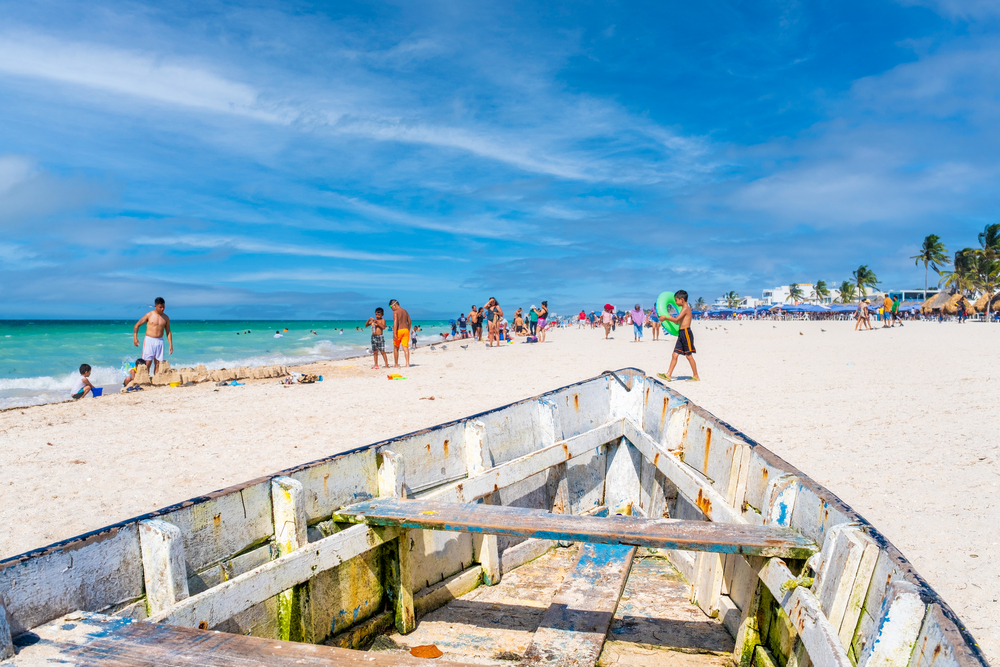 Progreso is a charming coastal town and one of the most underrated beach destinations in Mexico. It's just 40 minutes from Merida so it's one of the more accessible destinations for families in Yucatan.
You'll love the long wide beach for kids to play and swim at thanks to its incredibly calm waters. You'll also be able to enjoy plenty of water sports here such as kayaking and paddleboarding as well as boat tours to explore the nearby mangroves and wildlife.
Aside from the beach, Progreso offers several attractions, including the Progreso Pier, which is the longest pier in Mexico and offers stunning views of the Gulf of Mexico. Moreover, you can also visit the nearby Mayan ruins of Dzibilchaltun, which offer a glimpse into the ancient Mayan world.
Progreso is a cruise port, so the town may feel very busy when there's a ship in port and much quieter on other days.
Where to Stay in Progreso
Best things to do in Progreso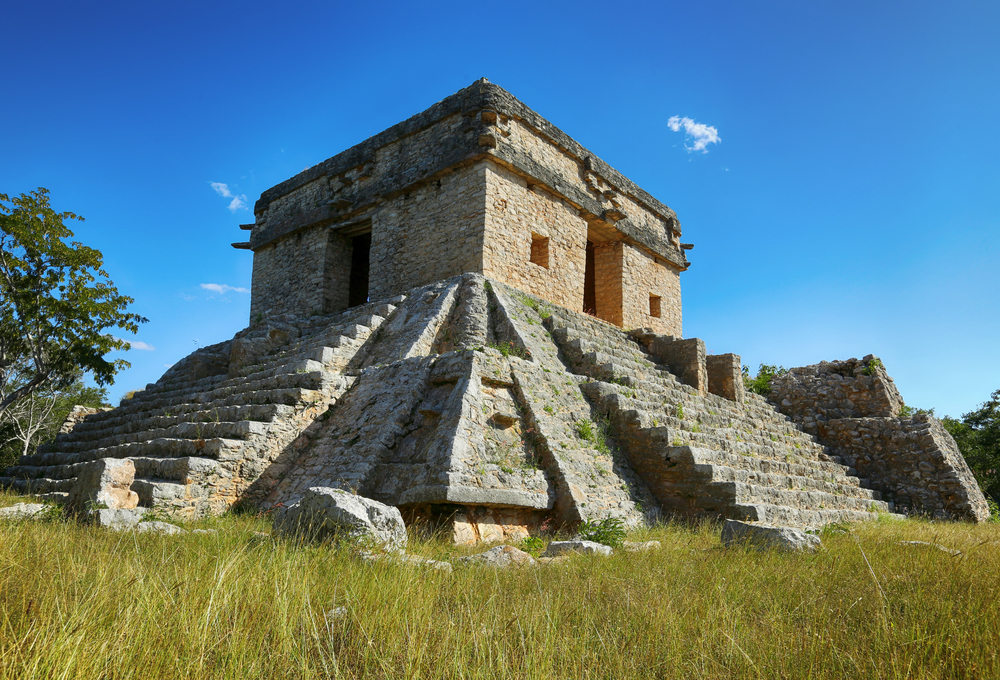 ---
Best Places to Stay in Yucatan: Before You Go…
We hope this guide to where to stay in Yucatan for families helped you plot your next getaway!
Even though these destinations are not as widely visited compared to Cancun or Playa del Carmen, they make for wonderful places to visit if you want to check out less touristy destinations and truly dive into the culture of the Yucatan peninsula.