Are you itching for the perfect Mexican getaway, but without the crowds of Cancun? Mexican travel blogger extraordinaire Dani Ramos has spent a lifetime exploring her beautiful home and sharing it with others! Today she's telling us all about the best beach towns in Mexico that aren't Cancun.
With four different bodies of water surrounding the country (the Pacific Ocean, the Caribbean Sea, the Gulf of Mexico, and the Sea of Cortez), Mexico's coastline offers a wide variety of beaches, all of which have their own unique vibe and flavor.
Even though I love Cancun and it was my family's go-to spot for holidays growing up, Mexico has virtually thousands of beach destinations that are also worth taking a look at. Whether you're on the lookout for resort towns that aren't as touristy or you want to visit places most visitors don't know about, you're guaranteed to find what you're looking for in this vast country.
From tiny islands where nature reigns supreme to bustling cities that still retain their traditional atmosphere, here are some of my favorite beach destinations in Mexico that aren't Cancun.
Best Beach Towns in Mexico That Aren't Cancun
Puerto Vallarta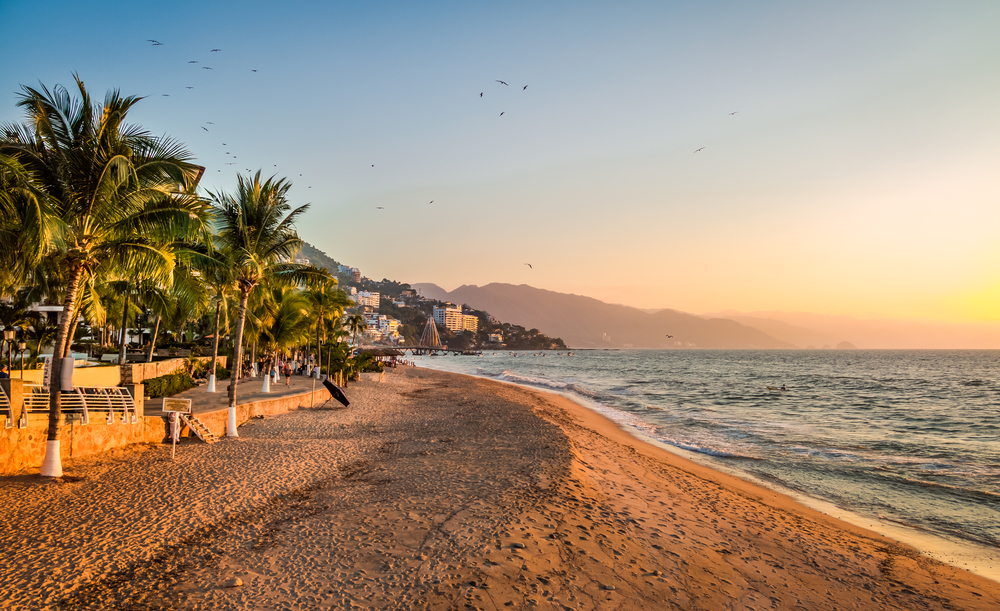 Closest major airport: Puerto Vallarta
Located on the Pacific side of Mexico, Puerto Vallarta is a gorgeous seaside town that, although easy to get to, has still managed to retain its Mexican flavor despite its huge focus on tourism. It's one of the bigger cities on the coast of Mexico that I still love to visit!
What I love about Puerto Vallarta is the fact that even though it's very much a beach destination with all the amenities you could possibly wish for, it's also located a stone's throw away from the Mexican jungle. This means you can combine a comfortable beach trip with plenty of outdoor adventures if you love relaxing but also enjoy having a bit of nature added to your itinerary. Don't miss this helpful comparison of Puerto Vallarta vs Cancun.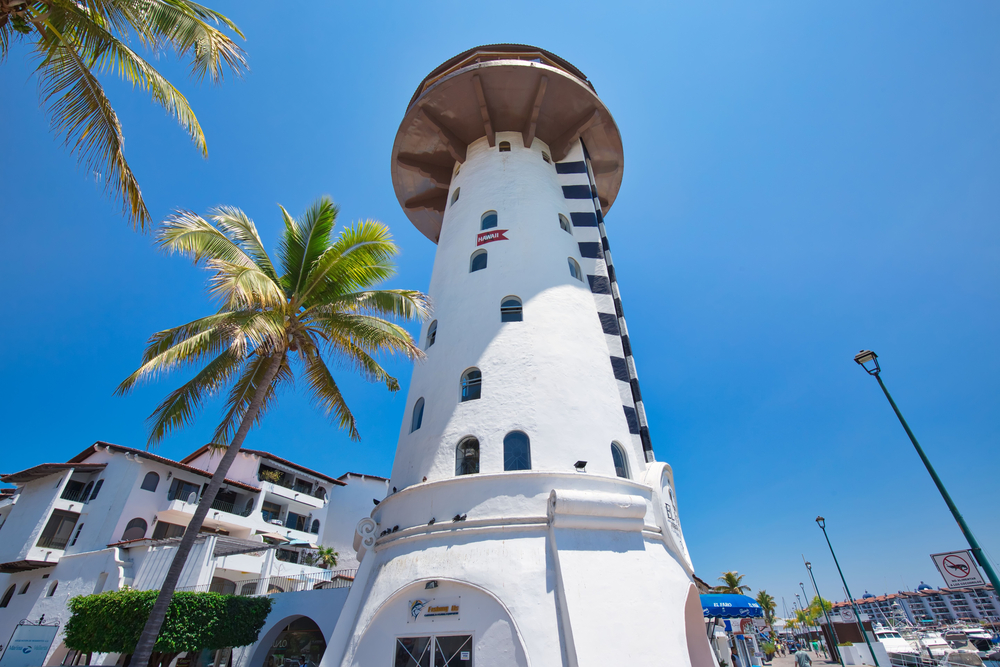 A can't-miss activity is taking leisurely strolls along the Malecon during the morning, which is the promenade that overlooks the ocean. The ocean is gorgeous to look at, but what I loved the most about the Malecón is that it features plenty of art all over and feels like an outdoor art gallery.
For striking views of the ocean and town, hike up to El Faro Lighthouse – climbing the stairs is no easy feat, but it's definitely a rewarding experience! Aside from that, I recommend taking a few day trips out of the city as well, adventures can range from horseback riding amid the Sierra Madre mountains, ziplining, checking out the Aquaventuras Water Park, or visiting smaller towns nearby such as Sayulita or San Pancho.
Read more: Packing for Mexico: The List You NEED to Read
---
Costa Careyes
Closest major airport: Puerto Vallarta (3 hours)
Are you looking for Mexico beach towns you've never heard of? Costa Careyes is quite likely the biggest hidden gem in Mexico and visiting this incredible resort town will very much make you feel as though you traveled across the Atlantic into a luxury village somewhere on the Italian Coast.
Costa Careyes was founded in 1968 and these days, it's known only by true insiders. This destination is my go-to when I want to visit a beach in Mexico that doesn't have that "touristy" vibe and offers low-key (but incredibly high-quality) amenities.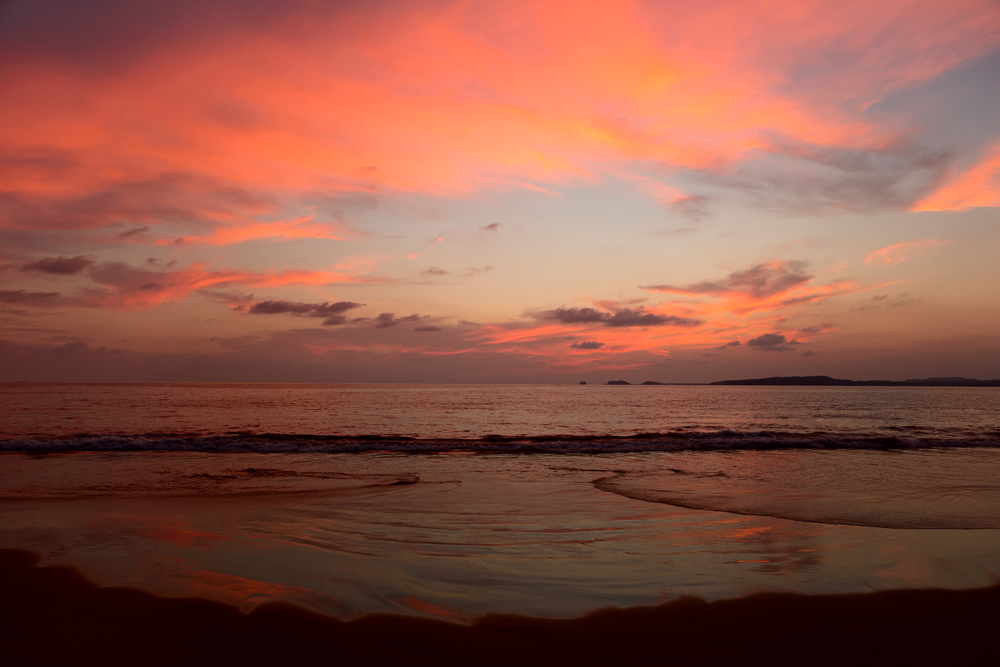 Humongous resort chains such as the ones you'll find in Cancun or Cabo are a no-no here. Instead, the accommodation options on offer are incredibly luxurious villa-style houses (private hilltop pools and all included!). Being here is as exclusive as it gets, so you can expect to find plenty of incredibly high-end restaurants and beach clubs that always make me feel as though I'm at some super glamorous beach town in Europe!
---
San Pancho
Closest major airport: Puerto Vallarta (55 minutes)
If hippy vibes, quaint coffee shops, and a super laid-back atmosphere are what you're after, San Pancho is a great place to head to.
This beach town north of the more popular Sayulita on the coast of the Riviera Nayarit on the Pacific is incredibly small, but what it lacks in size, it makes up for with a wide variety of things to do and fun activities to try your hand at.
One of my favorite things about San Pancho is the many designer boutiques it boasts. Simply walk around the main street and you'll find plenty of unique items created by locals! Art festivals and quirky events are held here year-round, so make sure to set time on your itinerary for serendipitous finds.
Here's an insider tip: if you happen to visit San Pancho between November and March, I highly recommend booking a whale-watching cruise – this is the time when Humpback whales congregate in the area, and getting to see them against the striking sunsets the Pacific Ocean offers is an experience you're very unlikely to ever forget even after plenty of visits to Mexican beach towns!
---
Sisal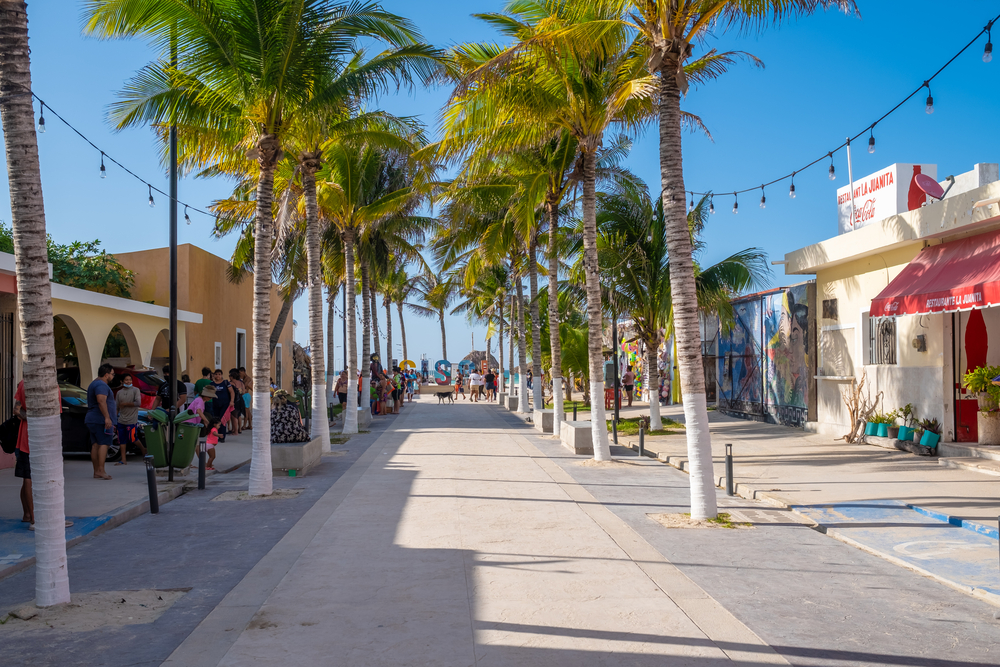 Closest major airport: Mérida (1 hour)
Sisal is my go-to when I want to experience the tropical paradise that is the Mayan Riviera, minus the crowds.
Still under the radar for most tourists, Sisal is a "pueblo magico" and Mexican beach town that mixes the best Caribbean Mexico has to offer. The beaches here remain crowd-free, not to mention they all boast super calm waters that are perfect for swimming and snorkeling (there are many tours available, but kids will be able to spot tropical fish and other sea creatures by simply swimming along the shore with their goggles on!).
One of the best things to do in Sisal for kids is booking a kayak tour, especially if you want to teach them about marine life. During the tour, you'll be taken to a place where flamingos love hanging out in as well as iguanas, all while stopping at several spots to snorkel and observe the coral reef that surrounds Sisal. Check out this tour to see flamingos in Celestun.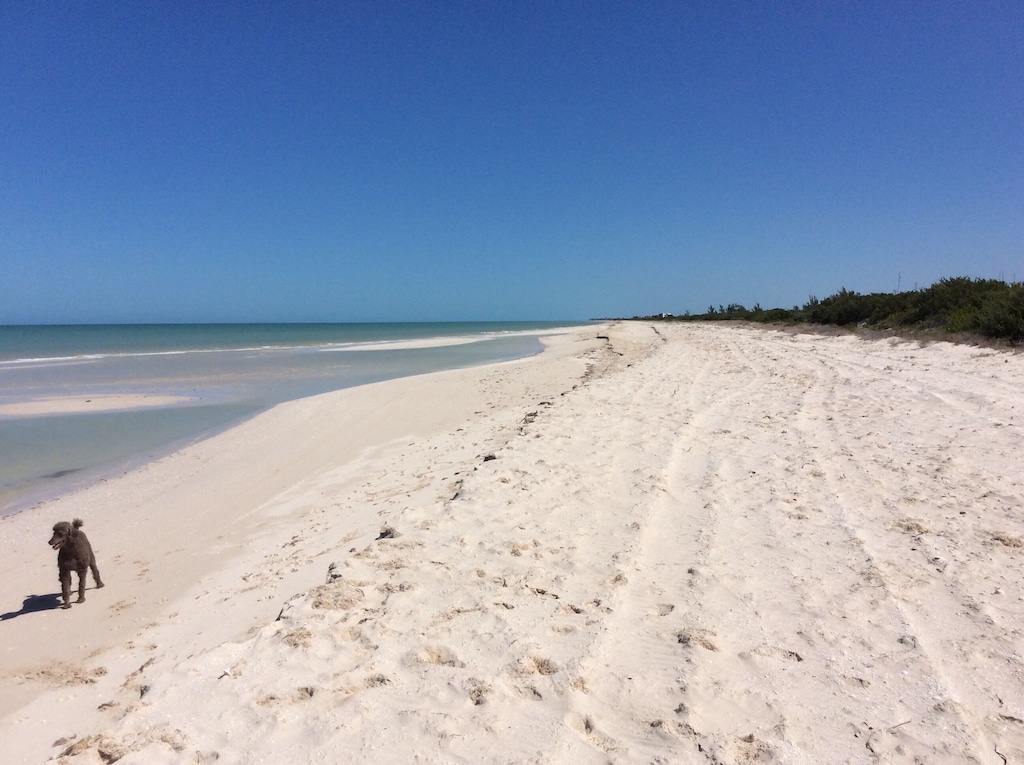 ---
Mahahual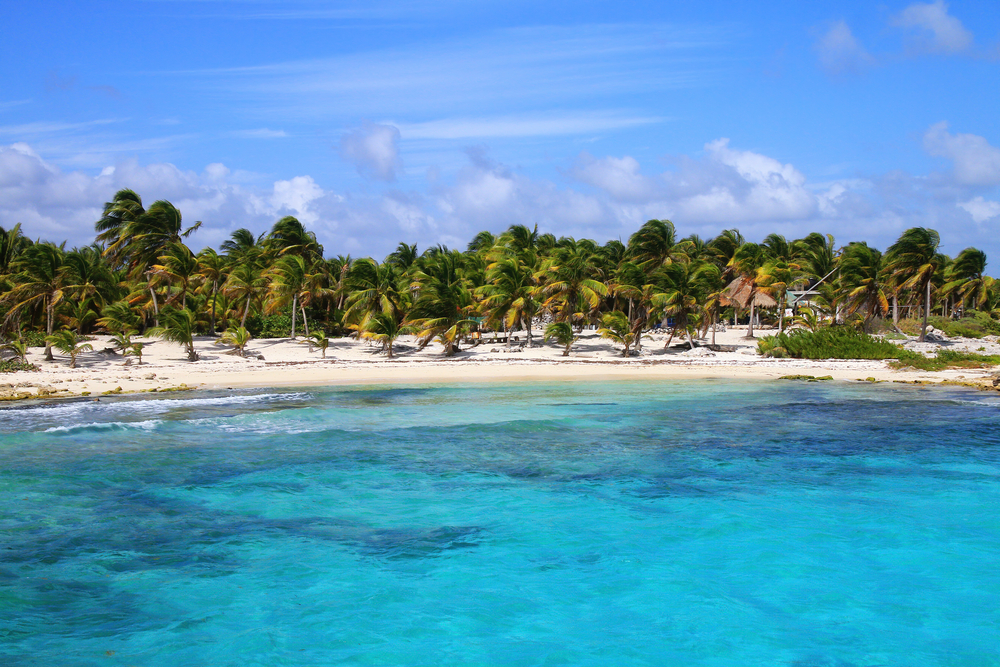 Closest major airport: Chetumal (2 hours) or Cancun (4 hours)
Set in the Caribbean, Mahahual is a gorgeous alternative if you want the clear blue waters the beaches of Cancun offer, sans the crowds.
This tiny village is still very much hidden away from the usual Yucatan Peninsula route, making it a go-to destination for those who prefer quieter atmospheres with a much more local vibe. Mahahual is pretty much just a shoreline strip, but even though it's small, it offers plenty of restaurants and entertainment options, all of which are usually paired with glorious views of clear turquoise waters!
The only time when Mahahual gets a bit busy is when cruises make routine stops there, but they usually only stay for a couple of hours a few times a week and things quickly get quiet again when the ship leaves port. You might want to schedule yourself for a great Costa Maya tour like snorkeling the nearby ruins of Chacchoben so that you aren't fighting cruisers for spots on the beach.
Read more: Renting a Car in Mexico: An Insider's Guide
---
Isla Holbox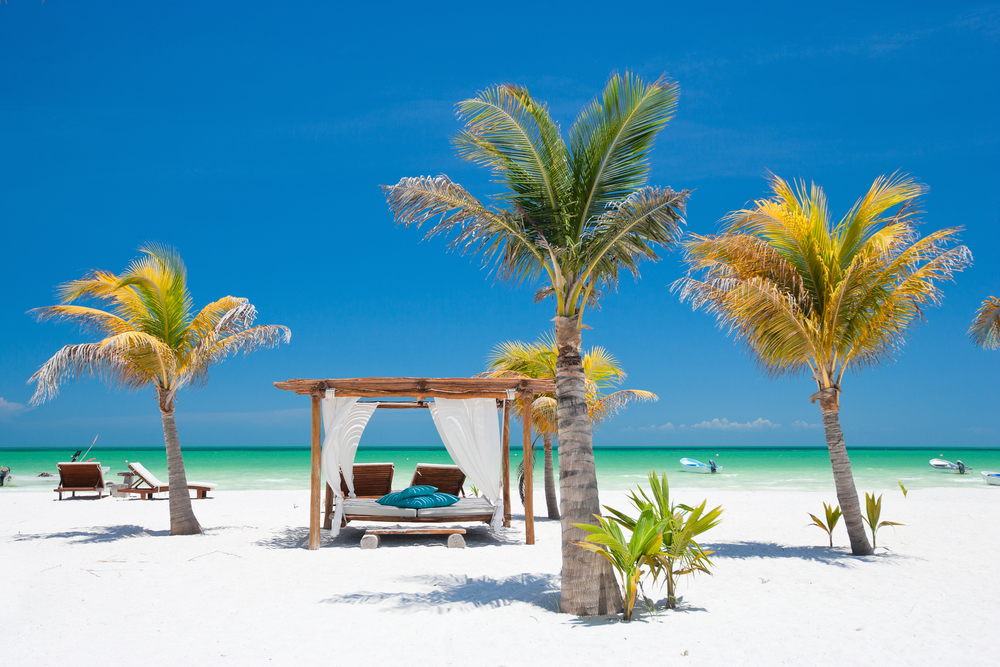 Closest major airport: Cancun (2.5 hours by car, 30 minutes by plane)
Holbox is an island off the coast of Quintana Roo that offers that quiet village vibe with plenty of nature.
Downtown Holbox is as quiet as it gets, with only about 2000 permanent residents living here and low-key hotels and beach clubs spread all over. The town itself is extremely tiny and takes up only a small percentage of the island, which means the rest of it is extremely pristine!
In town, you'll find a wide variety of restaurants, beach clubs, and somewhat crowded beaches, but in my opinion, the best thing to do in Holbox is to rent a bike and head outside of town in order to explore the untouched nature that surrounds it. Cars on the island are forbidden, which means most "roads" are dirt roads and you'll find yourself biking over the sand a ton!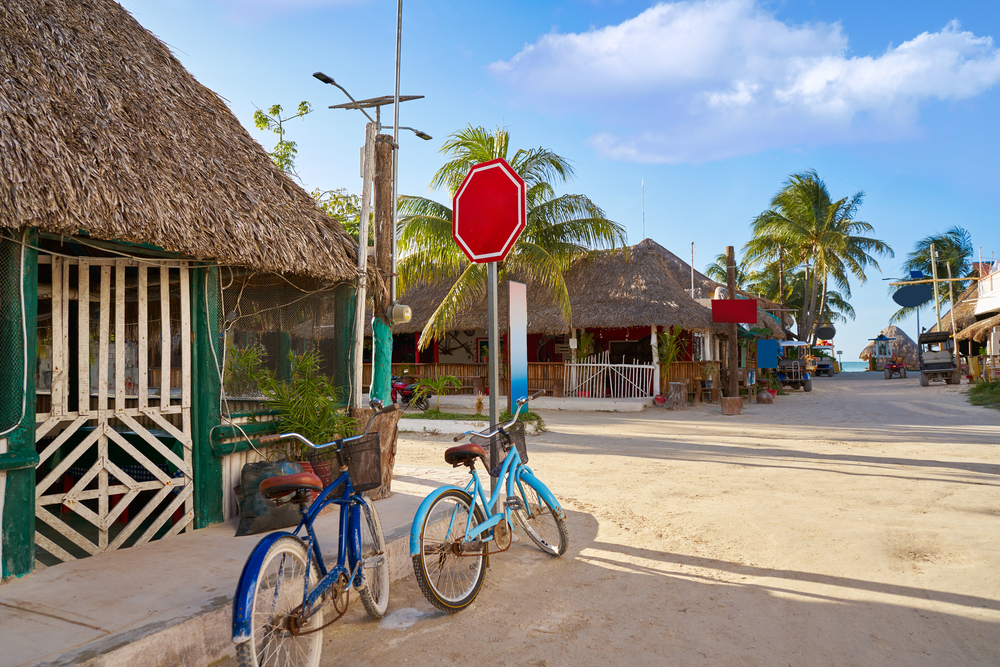 Make sure you visit Punta Mosquito for a truly unique experience. You can bike over the beach until you reach a dead-end point. From here, you can drop your bike and walk over a sand bed amid flamingos until you reach it.
Other must-do activities include taking a bioluminescence tour at night to see glowing plankton and, if you visit between May and September, make sure to book a whale shark tour in order to get the unique opportunity to swim next to the largest fish in the world!
---
Isla Mujeres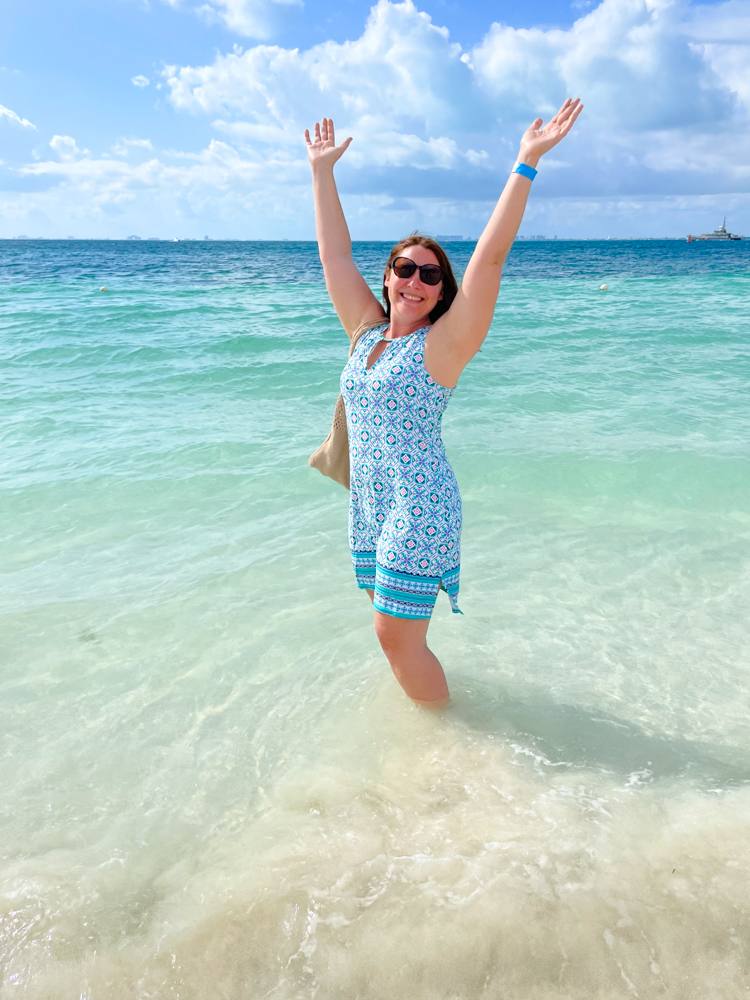 Closest major airport: Cancun (30 minutes by ferry)
Another incredible beach for a relaxing escape without extremely modern shopping malls and touristy vibes, Isla Mujeres is a great go-to for those keen to explore a much quieter side of the Mexican Caribbean. The is easily one of the best beach towns near Cancun thanks to its stunning blue waters, and it's also one of the beaches near Cancun with the least seaweed.
You can easily reach the island by taking a short ferry from Cancun, which will drop you off in Playa Norte. Playa Norte is the loudest part of the island and, in recent years, has gotten more popular with tourists. The area can definitely get crowded, but it's ideal for those looking to stay at larger resorts or for those visiting with kids, as the waves here are extremely gentle and perfect for swimming. It's one of the best Mexico beach destinations for families!
Read more: Things to do in Cancun: Family Excursions Worth Booking
For those into quieter spots, however, the southern side of the island is still very quiet and perfect for solitude. Here, you'll find plenty of low-key Airbnb options and apartment-style rentals as well as a plethora of more local restaurants and cozy cafés – the southern side of the island reminded me a bit of Canggu in Bali minus the party scene!
No matter where you stay on the island, getting to the opposite side is pretty easy. Taxis will be able to drop you off just about anywhere for a small fee, but if you prefer to be independent, there are bike lanes all over the island or you can opt to rent a golf cart to easily get from A to B.
---
Loreto
Closest major airport: Loreto
Located in the Baja California peninsula, Loreto is a beach town in Mexico that is still pretty under the radar, making it ideal for those who want to experience the coastal side of the country without massive tourism infrastructure. Despite it's intimate size, Loreto has its own airport and even non-stop flights from Los Angeles!
This is a great family-friendly destination not only because it still stays true to its Mexican roots and small-town charm, but also because parties aren't really a thing here and the atmosphere remains calm and welcoming throughout the year.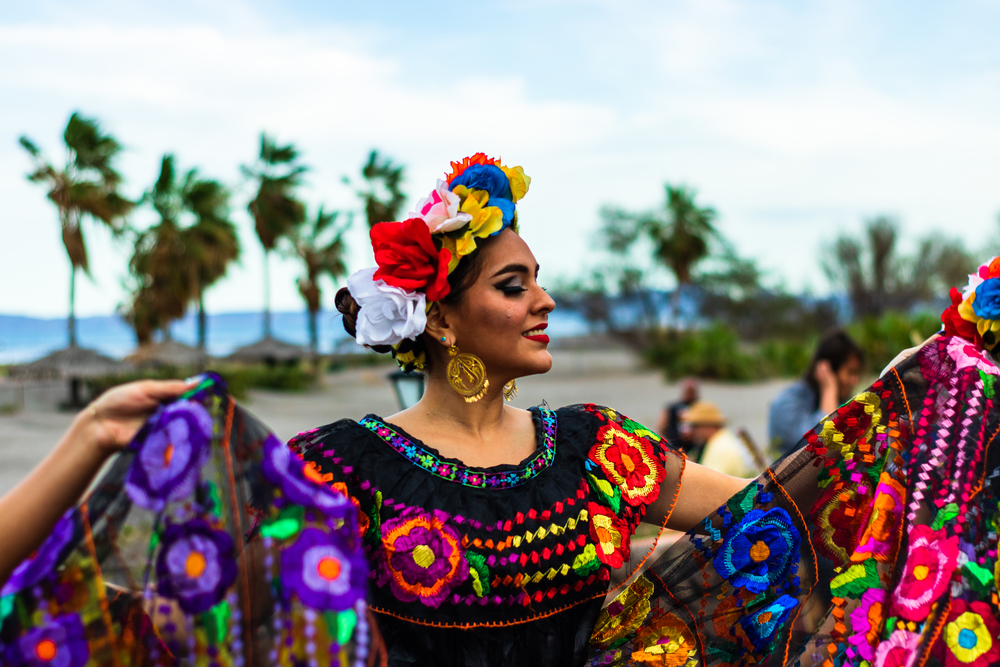 Loreto has plenty of beaches that are perfect for swimming thanks to calm waters, making it a great destination to visit with kids and toddlers. Three great beaches to visit with kids include La Darsena Beach, Ensenada Blanca Beach, and La Picazón. If you want a lesser-known one is Honeymoon Beach on Danzante Island, which you can reach by boat and makes for a fun day trip!
Aside from lounging at the beach, Loreto is also a snorkeling paradise and there are plenty of tours available that cater to kids of all ages. For nature, take the kids on an ATV or horseback riding tour through the desert, it always amazes me how much wildlife you can spot even in places where you'd think there's no life!
---
Santa Rosalia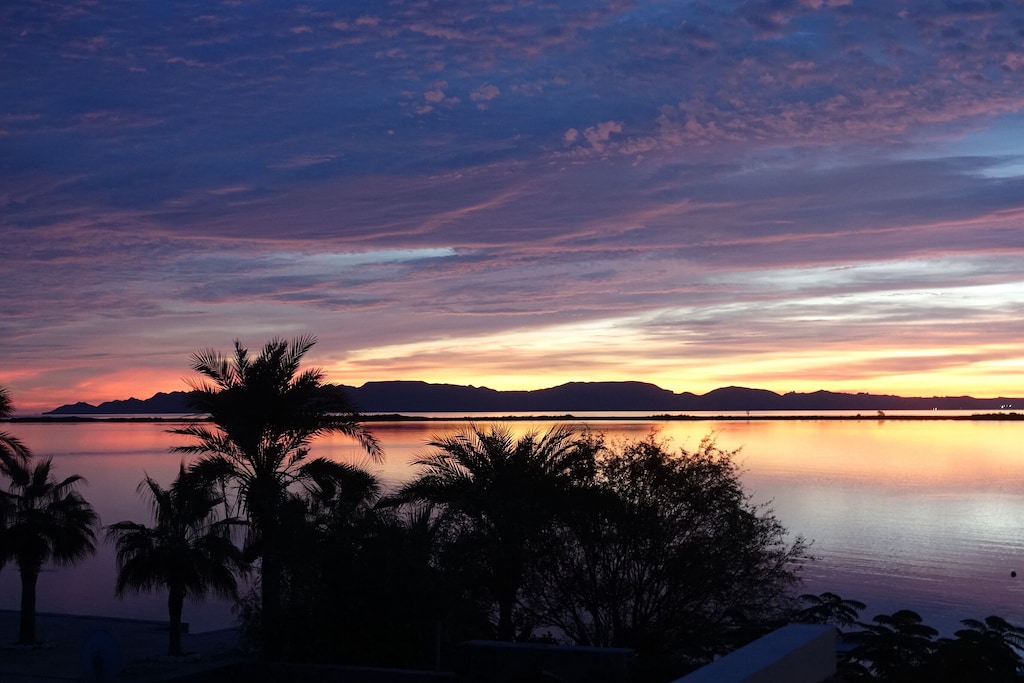 Closest major airport: Loreto (3 hours)
Hidden right between the mountains and the alluring Sea of Cortez, Santa Rosalia is a beach destination in the Baja California Peninsula in northern Mexico that's as unique as it gets.
Santa Rosalia was founded during the late 19th century and for centuries, it became a mining hub for El Boleo, a French copper mining company. Thanks to its heritage, being in Santa Rosalia will actually make you feel like you traveled all the way to a small seaside locale on the French Riviera, as it still retains plenty of remnants from its past.
The town is characterized by its gorgeous French architecture, which you'll still be able to appreciate all over downtown. In fact, Santa Rosalia's main landmark is the Santa Barbara Church, which is said to have been designed by the very Gustave Eiffel (yes, the same architect that designed the Eiffel Towell!).
There aren't many places to stay in Santa Rosalia itself, but nearby small towns have some beautiful vacation rentals for your trip. You'll definitely need to rent a car to get around this area, so be sure to read these important tips for renting a car in Mexico.
---
I hope this list of incredible beach destinations in Mexico inspired you to stray away from the usual tourist route and visit other seaside towns the country has to offer.
The best part is that each and every single beach destination listed here is vastly different from the last one, which means you're very unlikely to get bored no matter how many of them you decide to check out.
Have you ever been to any of these destinations in Mexico? If so, I'd love to know which one was your favorite and why, so please feel free to tell us all about it in the comment section below.
Plan your trip to the best Mexico beach towns and beyond
Ready to keep planning your Mexico vacation? Read these articles next:
Still planning? Pin this for later!