Are you planning a trip to Los Angeles and need reliable transportation? Renting a car in Los Angeles can be a great option to get around town. With this local's guide to renting a car in Los Angeles, you'll learn how to rent a car in Los Angeles and insider tips to make sure your Los Angeles car rental goes smoothly.
After reading this comprehensive guide, you'll feel confident and ready to hit the freeways!
Be sure to shop around to get the best price on your LA rental car:
Tips For Renting A Car In Los Angeles
1.Consider Whether Or Not You Need A Car For Your Trip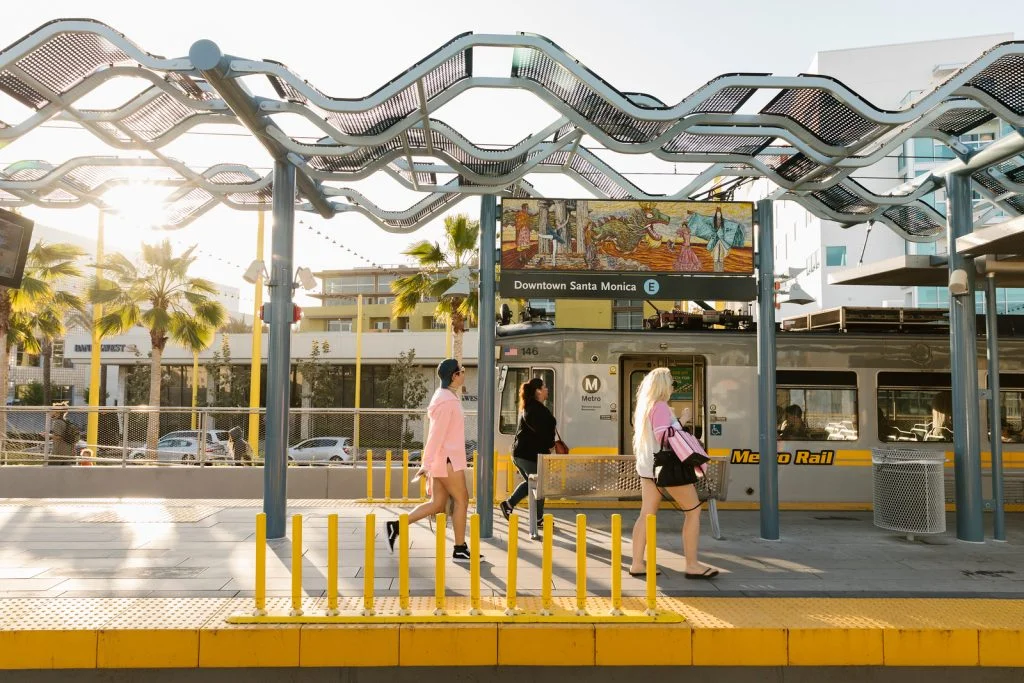 There are some very real pros and cons of renting a car in Los Angeles, but with the improvements in public transportation and ubiquitous ride sharing services it's worth weighing your options. After all, car rentals in Los Angeles aren't cheap!
For those visiting Los Angeles with kids, I would recommend renting a car. Taking Metro can be a fun diversion but will add time to almost every trip, and kids can get impatient.
If you're still on the fence, check out my in-depth look at the pros and cons of a Los Angeles rental car.
2. Research Los Angeles Car Rental Companies and Pickup Options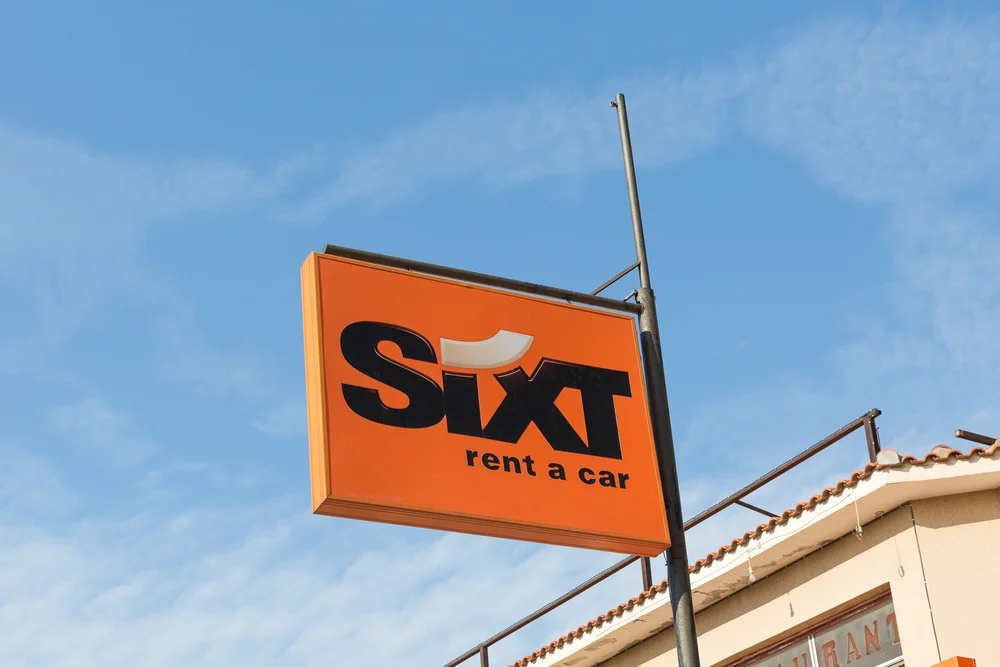 Renting a car in Los Angeles is a great way to get around, but it can be tricky to decide which rental company to use or where to pick up your rental car in Los Angeles. Los Angeles has all of the major rental companies like Budget, Enterprise, Hertz, Sixt and others. There are also smaller brands you may not have heard of like Fox, U-Save and Midway. Each company has its own pros and cons, from selection and price to locations. To filter through the dozens of options and see real-world customer reviews, I like to look at RentalCars.com and Expedia– both of those generally offer free cancellation.
As of this writing, getting to any LAX rental car office requires taking a designated shuttle bus for that company. Beginning in 2024, the new Consolidated Rent-A-Car Facility will open and change the whole calculus! Everyone who wants to rent a car at this massive Los Angeles airport will take the Automated People Mover 10 minutes to the ConRAC. You'll find all of the major brands plus mid-sized options like Fox, Europcar and Payless in this huge facility. If you want to rent from a smaller local rental car company, you'll have to take an additional shuttle from the ConRAC to their office.
This project is going to fundamentally change the experience of Los Angeles car rentals, hopefully for the better! If transiting around to a car rental office sounds inconvenient, keep in mind that getting a taxi or Uber from LAX requires that you take a green LAXit shuttle to the pickup lot near terminal 1 at the moment. That may change once the ConRAC is open… but I wouldn't bet on it.

If you're picking up a rental car at one of the other Los Angeles County airports like Burbank or Long Beach, things are much more straight-forward. At Burbank there's a moving sidewalk on the sky bridge that takes you to the Regional Intermodal Transportation Center (which also includes buses and is across the street from Amtrak and MetroLink trains). The tiny Long Beach airport has its rental car lot right across the street from the terminal for ultimate convenience.
You can also consider "neighborhood" rental car locations. Because Los Angeles is such a big city, you'll find these all over. For example, when I lived in Westwood there was an Enterprise at the end of my block and a Hertz just one mile away. These may be a good option for two reasons, both of them largely coming down to money. First, car rentals at the airport in Los Angeles, California generally carries a range of surcharges including a percentage of your total rental bill plus the airport concession fee. Second, many hotels charge for parking so if you only need a car for part of your trip it can make sense to delay your rental by a few days and only pick it up when you need it. It's easy to compare both on-site and off-site rental options on RentalCars.com and Expedia, just be sure to factor in the cost to get from the airport to your hotel.
A final option to put on your radar if you just need a car for a few days is your hotel's rental car desk. Not every hotel offers this option and usually it's only for guests, but it could be a great solution for you! Check out these great hotels that are transit-friendly but also offer rental cars:
3. Be Strategic About Gas Prices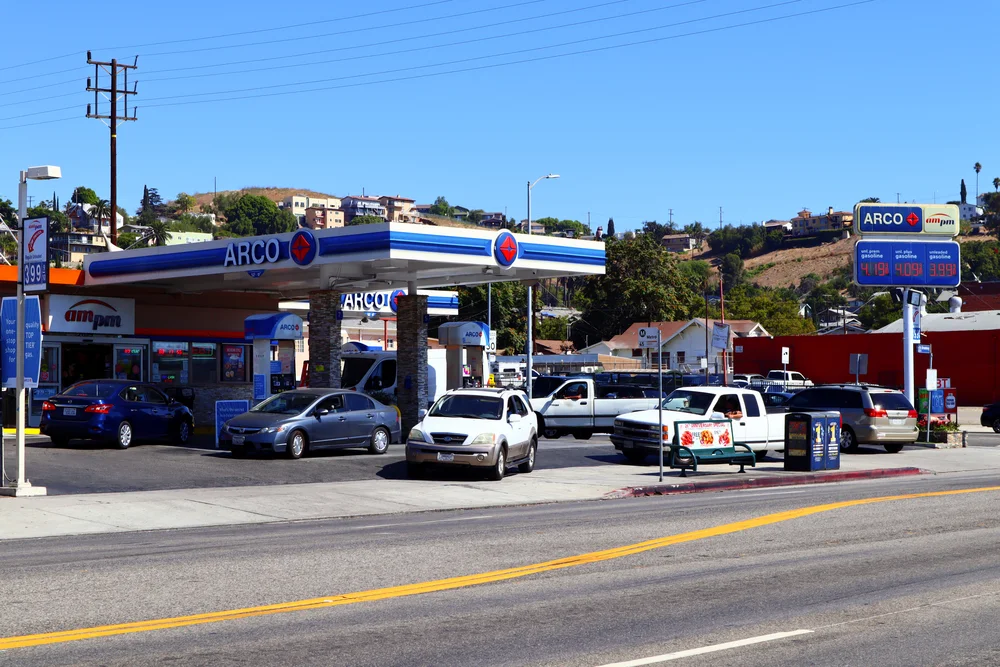 Gas prices can be a major concern for anyone who needs to rent a car in Los Angeles. They vary substantially throughout Southern California and even by season! Sometimes just driving a few blocks can help you save when you fill your tank.
The GasBuddy app is helpful for finding a reasonably priced station near you. Additionally, if you're a member of Costco or Sam's Club you'll find great deals there though lines can be long if you go at the wrong time of day.
Whatever you do, be sure not to drop off your car with an empty tank of gas! You'll pay dearly for it at the rental car desk. The good news is that if you're returning to an airport location, there are gas stations all over the place!
4. Pay Attention to the Parking Rules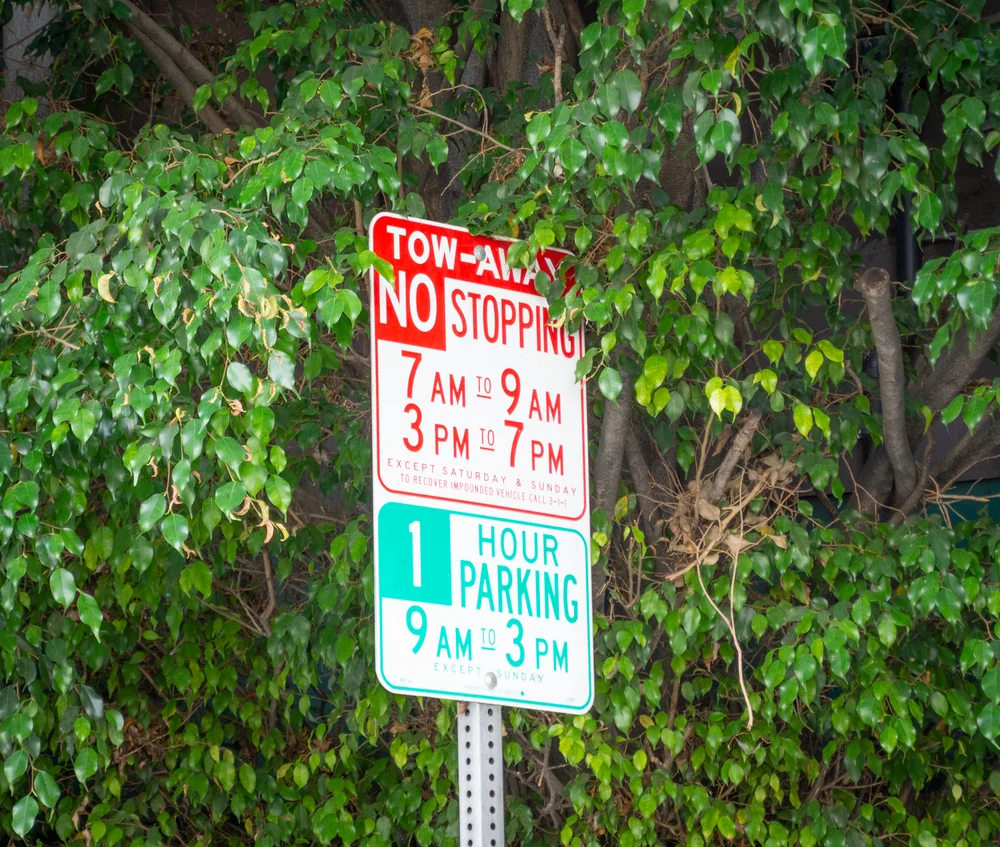 If you're visiting Los Angeles and plan to rent a car, it's important to understand the parking situation. First, you should always expect to pay for parking. I'm sorry. Anywhere you go that has free parking is just a bonus!
Second, download ParkMobile and SpotHero apps in advance and add your rental car once you pick it up. ParkMobile is used to pay for street parking in many parts of Los Angeles, while SpotHero can help you find a garage or lot space at a discount.
Third, if you attempt street parking be sure to read the signs very, very carefully. You are likely to encounter multiple signs in the same place and the amount of information may be overwhelming. Frequent restrictions include street sweeping days, no overnight parking, no parking anytime without a residential permit and more. Police offers will ticket for all of those! In places with no parking during busy periods (often 4-7pm), you may be towed at 4:01pm – I have watched it happen in my neighborhood.
5. Know the LA Traffic Patterns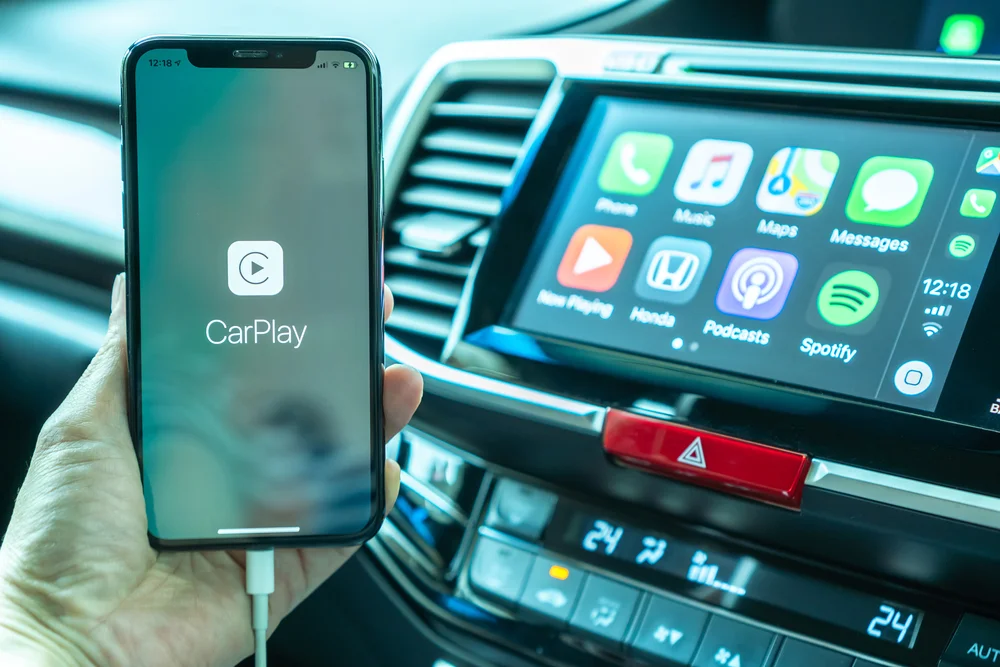 Traffic is one of the few constants of driving in LA unfortunately. And because there are so many diverse industries in the city with vastly different schedules, "rush hour" can span several hours on each end.
As a rough estimate, you can expect heavy traffic 7:30-9:30am and 4:30-6:30pm on weekdays heading toward Downtown (and many other areas) and also in that afternoon slot leaving Downtown. Yes, there's often evening traffic in both directions. There's also frequently freeway traffic on Saturday evening. If it sounds like there's basically always traffic, you wouldn't be wrong. Mid-day and weekend days provide a much needed reprieve.
What can you do to manage your visit through these inevitable LA traffic jams? Be sure you have Google Maps, Waze, or Apple Maps for dynamic routing. One of the best things about driving in Los Angeles is that there's nearly always an alternative route even if it seems like a huge detour. These apps generally do a great job of sending you on the fastest path and will update for crashes or other hazards that pop up along the way.
Because Los Angeles can be a tricky city to navigate and you'll be draining your phone's battery with apps, be sure to bring a spare USB cable to leave in your rental car. Having maps on the car's built-in screen is much safer for you as a driver and you'll never be lost with a dead cell phone!
6. Choose the Right Car for LA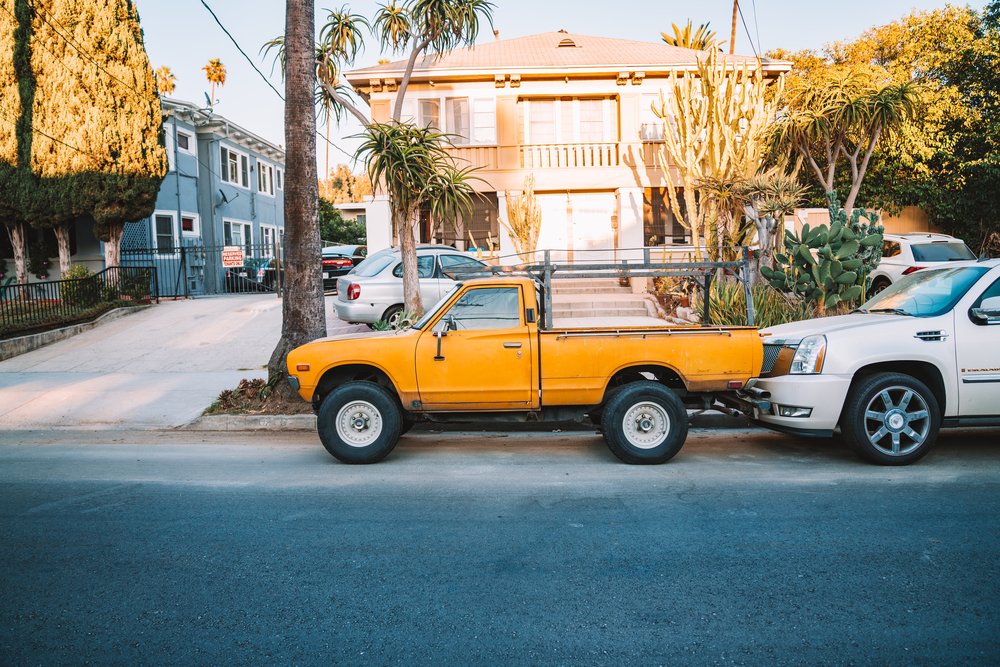 What's the best car to rent in Los Angeles, California? It really depends on your needs, but there are a few factors to weigh.
If you're on a budget, choosing a compact car will save you money on the car itself along with gas. A compact car is also an ideal choice if you plan to try for street parking around the city as some of the spots are tiiiiiiight.
On the other hand, if you'll be going on a road trip from Los Angeles you might be better off with a bigger car that offers more space and creature comforts.
Families will want to make sure that whatever car they rent has enough room in the back for the kids and their car seats plus enough trunk space for all of the luggage.
Some people wonder if they should rent a convertible in Los Angeles. If it's always been your dream to cruise PCH with the top down, please don't let me stop you! But keep in mind a few things. First, the front seats get breeze but the back seats can feel like gale force winds are coming at your face. A convertible may not be ideal if you have more than two people. You'll also need to put sunscreen on for every ride unless it's the dead of winter. Trunk space in a convertible may be very limited depending on the specific model (which you won't know until you pick it up). And you definitely shouldn't leave any valuables in a soft top convertible, as a burglar can simply slit the top to steal your stuff.
7. Save Money On Your Rental Car Booking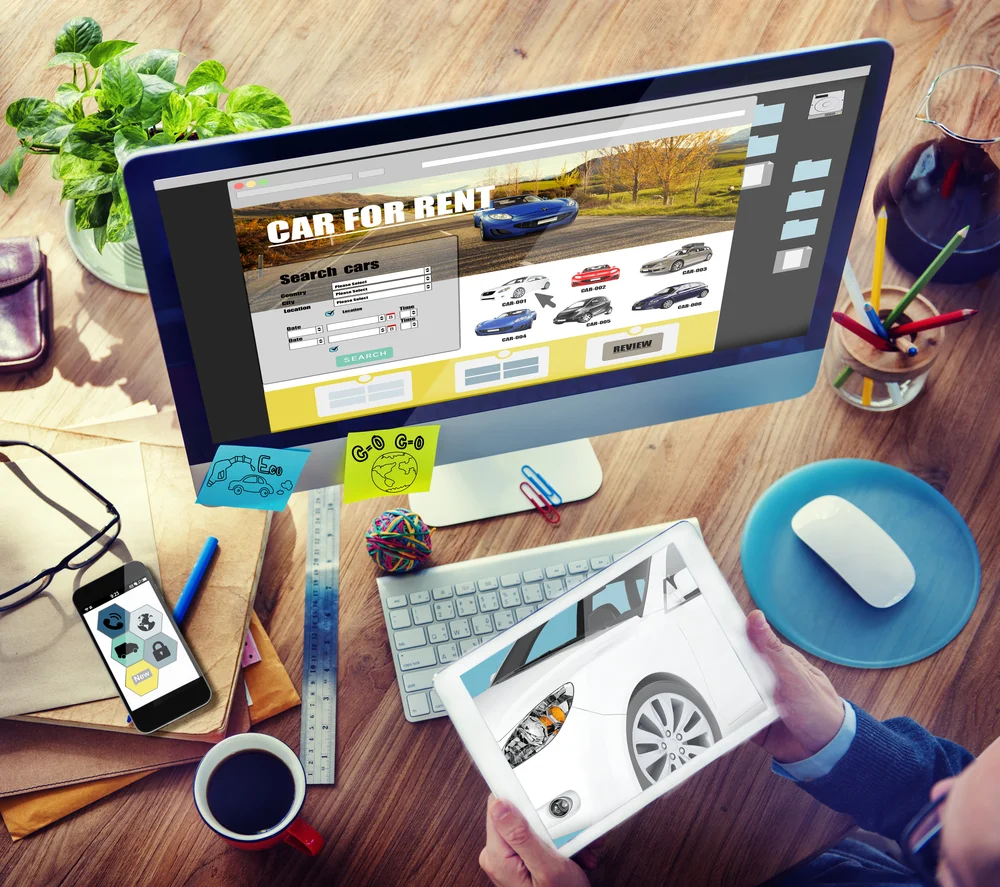 Renting a car in Los Angeles can be expensive, but with a little research you can find great deals and specials. Be sure to read these tips to rent car in Los Angeles cheap!
As I discussed above, you'll want to evaluate airport vs off site locations and weigh any cost savings against convenience. Be sure to factor in your initial transportation from the airport if you're thinking of renting locally.
In general rental car rates are priced per day, per week or per month with those longer periods offering a better value. That means if you're planning a week of road trips around Southern California you're probably better off arranging your vehicle for exactly 7 days if you can – it'll probably be cheaper than 5 or 6 days!
I always like to comparison shop RentalCars.com and Expedia for rental car prices. You'll want book a cancellable rate as soon as you have your plane tickets, but check back frequently for changes in price. I've saved tons of month by re-booking rental cars when the price drops.
Another hack for saving money is to join AARP here for just $12. You don't have to be a senior or retiree! You can score 30% off Budget and Avis rates by booking through their portal with the AARP member rates.
If you do book with one of these third-party sites (which I do all the time for cars and hotels, never for flights) be sure you still sign up and complete the company's frequent renter application like Budget FastBreak or Hertz Gold. You'll complete all of your info including credit card, drivers license and insurance preferences in advance. The key is to call the rental car company once that's set up and tell them the confirmation number you got from the booking site. Then you can be sure that when you go to pick up your car, it'll be waiting for you and you can avoid long lines at the counter!
Hopefully these suggestions will help you find the cheapest way to rent a car in Los Angeles. Just keep in mind that some of the cheap car rentals Los Angeles may be for older cars or inconvenient locations… YMMV.
8. Allow Time For Pick Up and Drop Off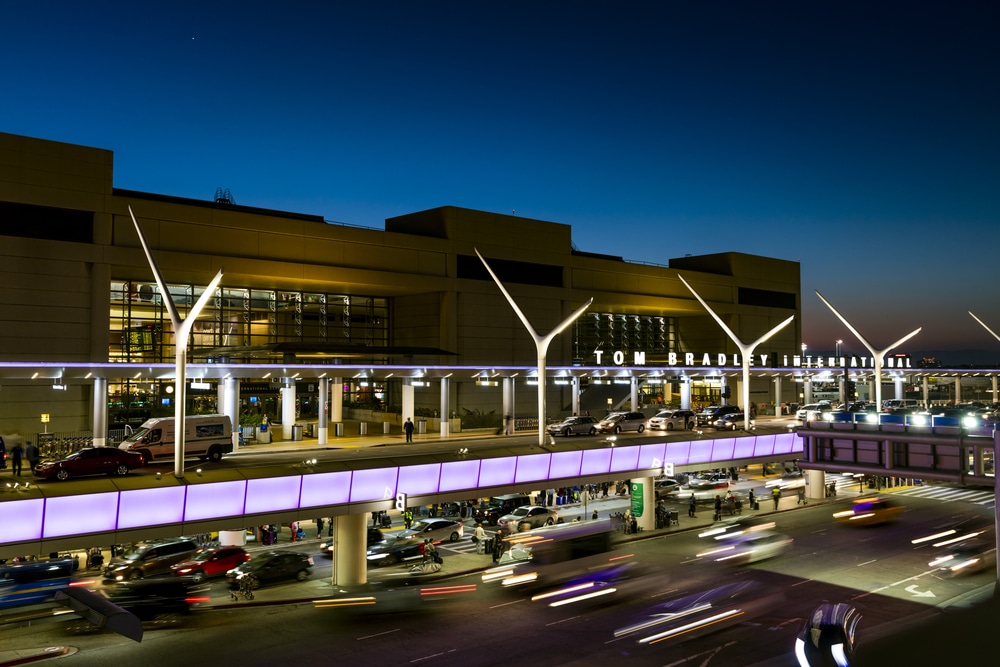 If you're renting a car at LAX, it's important for you to know that it's America's second biggest airport for rental cars. It's busy, busy, busy.
Right now when you arrive you have to wait for a shuttle to your rental car company (sometimes there's a line of people, so you might have to wait for a second one). They're slogging through "the loop", which can be unbelievably slow at times, and sometimes stopping to pick passengers up until they're full. The new automated people mover will hopefully speed up this process, but we aren't there yet. Realistically, you should book your pickup time for about 30 minutes after you land.
Once you get to the counter, you may have to wait (unless you've followed my tip above about signing up for the company's loyalty program). The long and short is that you should give yourself ample time between your flight's scheduled arrival and any plans that you have, especially if you're arriving on a weekday when there's likely to be traffic.
When it's drop off time, allow a few extra minutes to stop and fill up the gas tank, unload your stuff and wait for a shuttle back. While you might get lucky and find a shuttle waiting for you, often you may be standing around for a few minutes. Since those return shuttles aren't split out by terminal, passengers flying from terminal 6, 7 and 8 (mostly United and Alaska) could have a long ride if the airport is busy. Give yourself enough time to avoid stress or even missing your flight! You'll probably want to book your drop off time at least 2 hours before your scheduled departure.
Thankfully if you're flying in and out of one of the smaller Los Angeles airports your process should be very quick on both ends!
Final Thoughts on Renting a Car in LA
Deciding on your transportation is a huge part of planning a trip to Los Angeles! Be sure to book your rental car as soon as you buy your plane tickets to ensure a smooth trip. Check out these sites to find cheap car rentals in LA from reliable sources: