You've decided you're going to Hawaii, you've booked your plane tickets and you've even started planning your itinerary. Naturally one of your first questions will be how to get around in Hawaii. Am I crazy for renting a car in Hawaii? Or would I be crazy to rely on buses and Uber in Hawaii to get around? How expensive is it to rent a car in Hawaii?
These are all great questions, and we'll try to step you through the process with these important Hawaii car rental tips. From choosing how to get around Hawaii, to reserving a rental car in Hawaii (and hopefully saving some money on it) to navigating some of the unique logistics we've got you covered for your car rental in Hawaii. Spoiler alert: I've rented a car on my last three trips to Hawaii and I'll do it again next time.
Already decided you want to rent a car? Book it below and then keep reading for more renting a car in Hawaii tips.
Renting a car in Hawaii is the best way to explore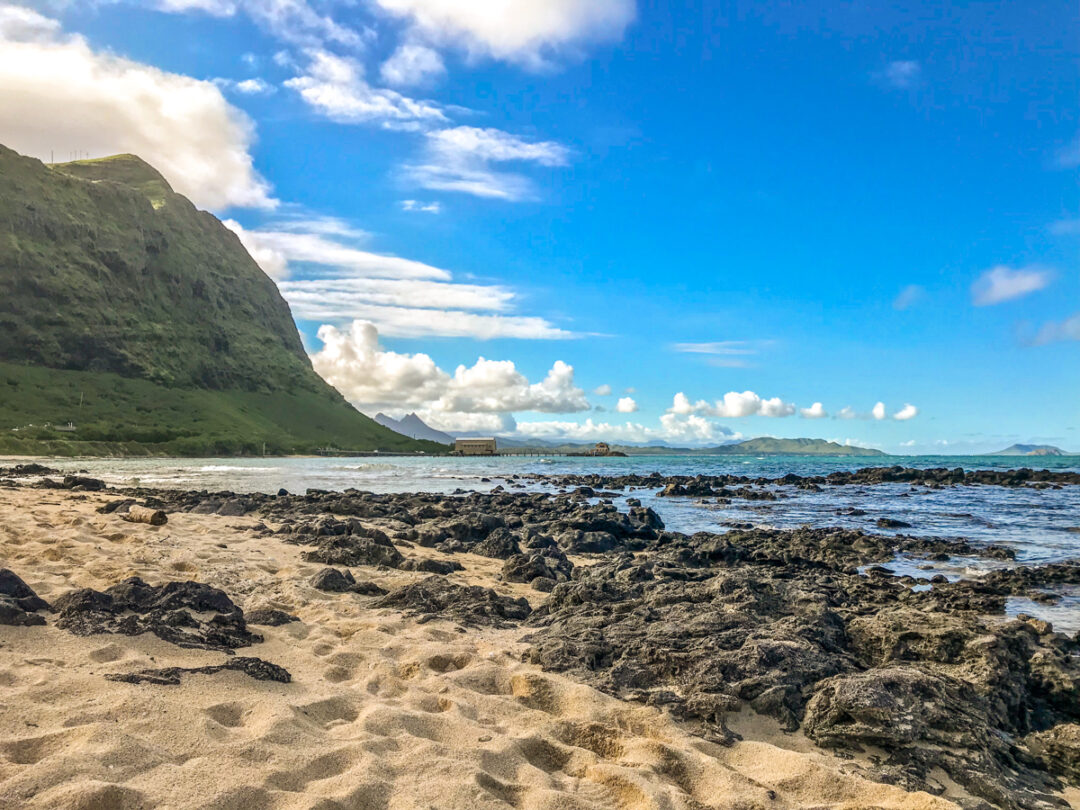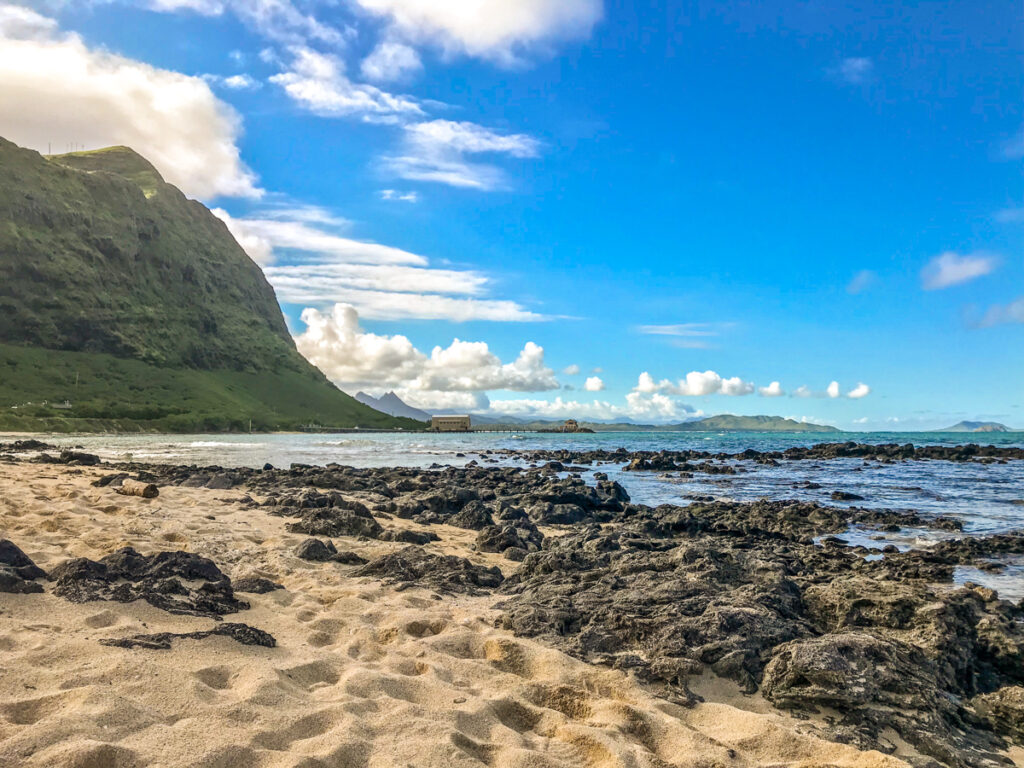 Let's start with the basic question: should you rent a car in Hawaii? After spending plenty of time in the Aloha State on different islands, I come down firmly on the side of "yes, you should rent a car in Hawaii for at least part of your visit".
Hawaii has so much to offer beyond its cities and its packaged tourist-only resort areas. There's stunning scenery, there are amazing hole-in-the-wall restaurants and, most importantly, there are real people who live on the islands who you'll never meet and talk to if you spend your whole vacation at a resort. Having a rental car in Hawaii and a sense of adventure allows you to get to know it in a deeper and more meaningful way.
From a practical perspective, you also benefit from the added flexibility. If you want to try different activities or guided tours, not hiring a car in Hawaii leaves you tied to the schedule (and price tag) of the optional transportation services that many activity companies offer. That can be fine sometimes, but if you're a big group the prices can add up. You might also find that you go to the far side of an island for an activity like the wonderful Polynesian Cultural Center and then want to explore the surrounding area… which you can't do if you have to take their van back to your hotel.
Having a rental car also allows you to stay in a legal vacation rental in a quieter area rather than in a crowded hotel zone. To understand what a difference that can make to the type of trip you have, check out the pros and cons of different places to stay on Oahu.
On one of my trips to Big Island I stayed at a fancy resort in an isolated area and it was truly lovely. But by the end of the second day I was tired of the limited on-site food options (and their high cost) and longed to check out some other nearby sites. On the flip side, some of my fondest memories from our time on Oahu were scenic drives up the magical Windward Coast with Hawaiian music playing in the background and rarely another soul in sight.
To make your scenic drives even more meaningful, download the Shaka Guide app for the island you're visiting! These expert local guides have put together the perfect driving tours all over Hawaii. Download yours here:
So do you need a car in Hawaii? You could get away without one, but your Hawaii experience would be very limited.
Hawaii car rentals can get pricey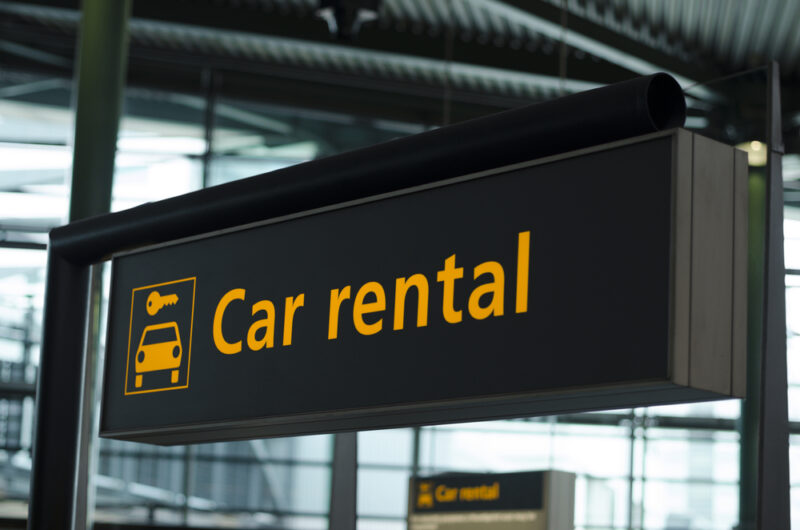 Like so many things in Hawaii, car rentals aren't cheap. Exactly how much your Hawaii rental car will cost depends on where you rent it, when you rent it and how long you keep it. Renting for a 7 day period usually winds up cheaper per day than a little shorter or a little longer, so if you only need a rental car for part of your trip you can take that into consideration.
As a point of reference, our Oahu minivan rental worked out to $46 per day, while our Big Island sedan rental was $35 per day. Those are very competitive for Hawaii car rental rates – you won't find $12 per day like at some busy mainland airports, especially since you'll probably want some extra trunk space during your visit (more on that below). Click here for more tips on visiting Hawaii on a budget.
Check rental car rates for your trip here:
One of my favorite tricks for saving money on rental cars is to arrange the cheapest rental I can as soon as I book my flights. That guarantees me a car, but I choose the option to pay at the counter. About once per month (or more often if the trip is sooner), I check back to see if prices have declined for my trip. I usually manage to shave at least $50 off by rebooking later and cancelling the original reservation!
In our experience the best place to rent a car in Hawaii has been through RentalCars.com. You can quickly search for the type of car you want across tons of providers of all sizes and reserve without any upfront payment. Nearly every reservation can be cancelled, so we often check back weekly leading up to our travels and rebook if we see a better rate.
Kayak car rentals offer a wide range of providers, from the big national brands to smaller options that might be a good alternative during "the great rental car crunch". Click here to check pricing for your dates.
A great local option is Discount Hawaii Car Rental. They work with all of the major Hawaii car rental companies and have Hawaii-based customer service in case an issue comes up. That can be especially helpful if you're arriving when it's late in the day on the mainland.
If you aren't particular about which company you rent from, check out Priceline.com. You'll get a little bit of mystery in your life but hopefully save money on your Hawaii car rental in the process! They also have the typical options to select exactly which brand and class of car you get. I booked my most recent rental car through Priceline and I'm thrilled with the price!
Another option to consider is joining AARP. The membership costs about as much as a Starbucks run but can save you up to 30% on rental car rates (in addition to discounts on some hotels)! Surprisingly, you don't have to be a senior or retired to join AARP.
You can also rent cars by the day at some of the major resorts, though you're a captive audience to whichever company happens to be located on-site and the selection of cars may be more limited. However, it does give you the flexibility to get up in the morning and decide you're in the mood for adventure! Just be ready to pay for it.
If you're American, your regular car insurance should at least cover you for liability. We love having a "premium" travel-focused credit card, as it comes with primary rental car coverage. That means that if we rent using that credit card and something happens, the credit card's insurance kicks in before tapping our regular auto insurance. Our auto policy (which is combined with our home owner's policy) will never increase because of an incident on vacation. But this is important: you must decline all insurance coverage offered by the Hawaii car rental agency for your credit card's policy to take effect.
You can also save by bringing your own travel car seat if you're visiting with kids. Renting a car seat can cost $60 per child for your visit, which is more than some lightweight car seats cost to buy new!
One expense you won't have to worry about when renting a car in Hawaii? Toll roads. As of this writing, there are no toll roads in Hawaii. Some of the most popular roads on Kauai don't even have traffic lights!
Is it cheaper to rent a car or Uber in Hawaii?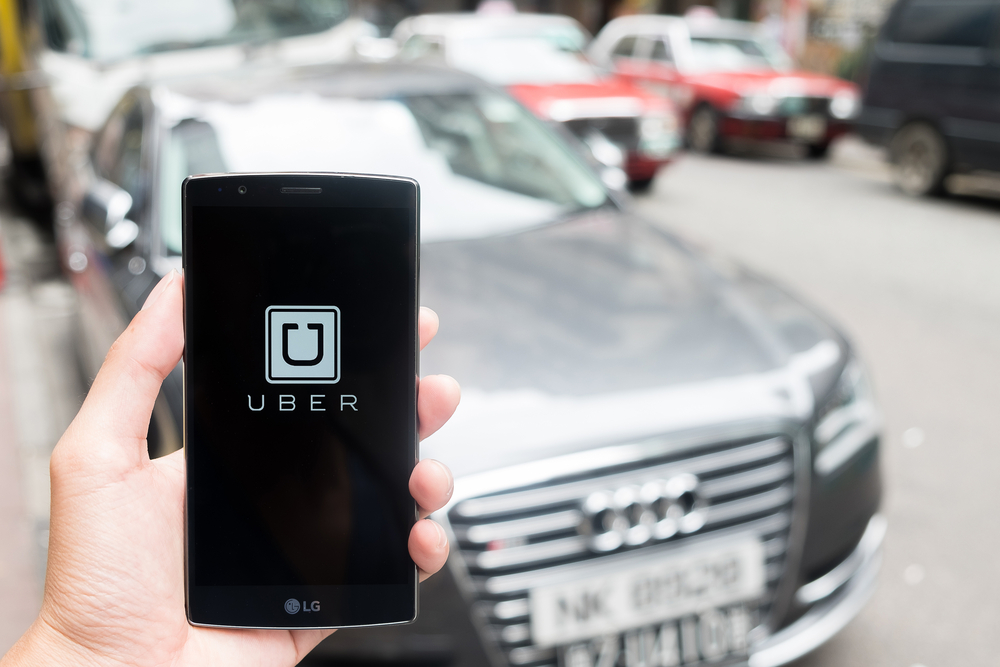 If you really just want to stay at your resort or in Honolulu it may work out cheaper to take Uber a few times in between beach sessions. That's especially true if you're staying in Waikiki, where most accommodations charge for parking, and you can also get around using TheBus and the Waikiki Trolley.
But if you're looking to explore further and drive to different restaurants every evening, Uber will wind up being fairly expensive. Uber rates have increased everywhere and Hawaii is no exception!
It's even more important to recognize that there are many areas of Hawaii where you won't be able to reliably get an Uber "home" even if a driver has dropped you off. That's particularly true in the more remote areas of each island – you could potentially find yourself stuck for hours with no driver nearby! Uber in Hawaii just isn't extensive enough to rely on for a trip that extends far from the most developed areas.
Gas in Hawaii is expensive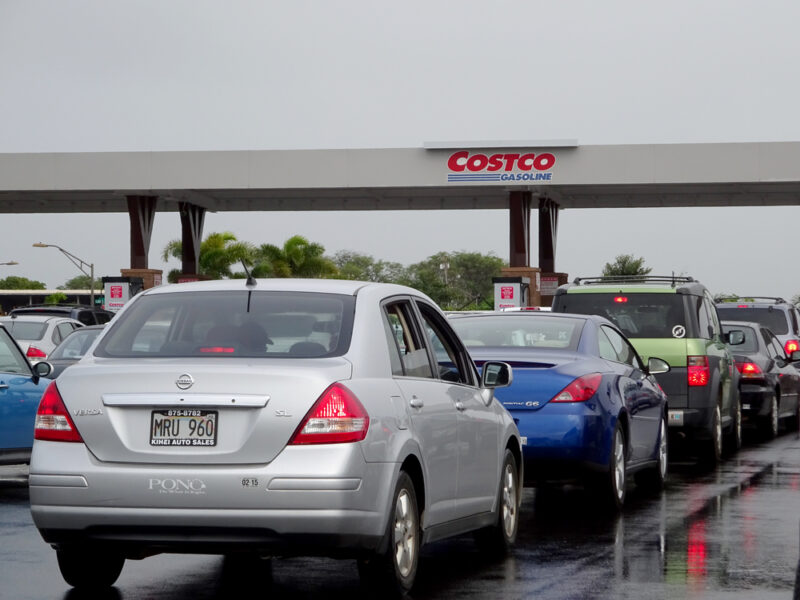 It probably goes without saying that gas in Hawaii is expensive. Like most things in the state, it has to be transported in by boat. How expensive it seems to you will really depend on where you live and where you fill your tank – both at home and on vacation.
If you live in the middle of Los Angeles like we used to, prices in Honolulu won't seem that outrageous. But if you live in the Midwest or an area with low cost of living (or at least a low gas tax), gas prices in Hawaii might be close to double what you're used to.
The best way to combat the high gas price in Hawaii is to be choosy about where you fill up. You'll find at least one Costco location on each of the popular islands (four on Oahu, one on each of the other islands) – Lanai and Molokai don't have Costco and probably never will. Gas prices at Costco in Hawaii are similar to the mainland – that is, substantially cheaper than other options. If you have a Costco Visa card and an Executive membership like we do, you'll also earn a combined 6% back when you fill your tank at the warehouse. Be prepared that Costco gas stations in Hawaii move on island time, so the lines can be long. Oahu also has two Sam's Club locations, where gas is priced comparably to Costco.
My advice? If you're a Costco member, stop to fill up any time you're passing by and have less than 3/4 of a tank. You'll save money on gas in Hawaii and avoid running out of gas in a remote area.
What kind of car should you rent in Hawaii? It depends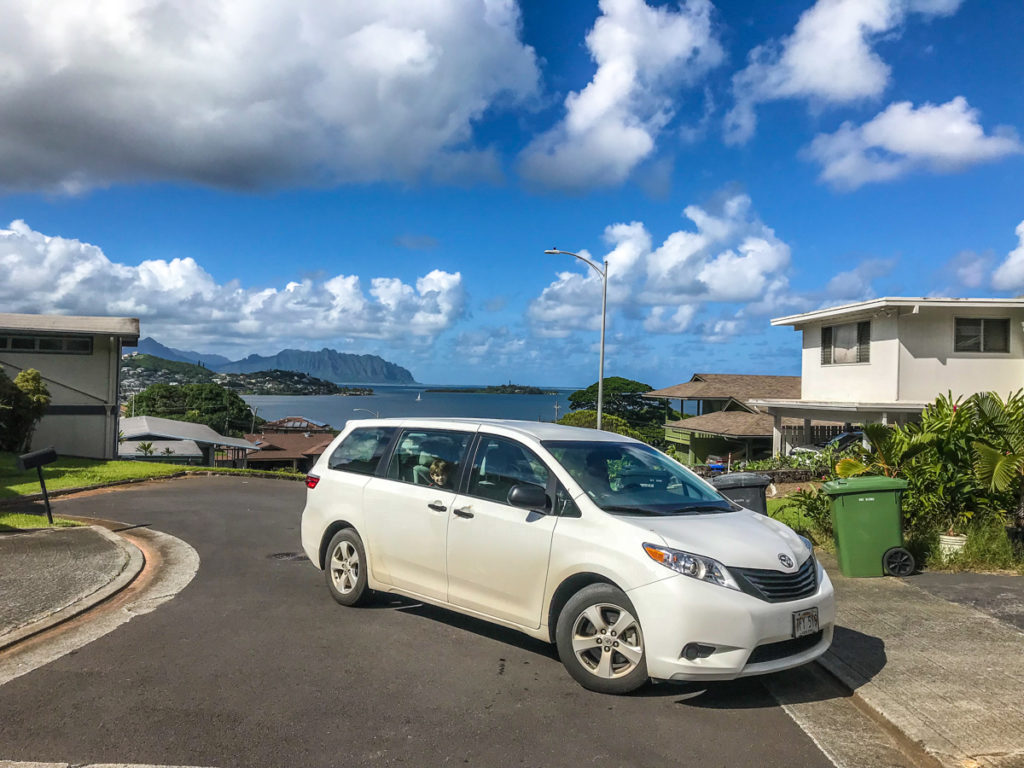 In my experience, what kind of car you need for your trip to Hawaii really depends on where you'll be staying. I know it sounds strange, but hear me out.
If you plan to stay at a beachside hotel or resort where you can walk to the beach, you'll probably just be driving to dinner and excursions. You need enough space for all of your passengers and their luggage (check out my minimalist Hawaii packing list here to avoid issues) but that's about it. Choosing Hawaii rental cars on the smaller side will save you money on the rental and on gas.
If you're like us and prefer to stay in a vacation rental or Home Exchange to have more space and save money on food, you may prefer a bigger car. You'll potentially be hauling a full set of beach chairs, an umbrella, boogie boards, snorkel gear and sand toys everywhere you go. That's been our experience at least! On our lengthy trip to Oahu with kids and grandmas in tow we opted for a minivan and it was amazing to have so much trunk space. Even once the grandmas left and we could fold down the back seat, we were still grateful to have the extra space for all our beach gear.
A minivan is probably overkill for most visitors to Hawaii, but if you're staying in a rental home and transporting beach gear make sure you get a Hawaii rental car with decent trunk space.
Is it worth renting a convertible in Hawaii?
You may have visions of cruising around the islands with the top down and the wind in your hair. If that's your dream, I'm not here to stop you! But there are a few realistic aspects of life with a convertible rental that you'll want to consider.
First off, I personally found the whole wind-whipped hair thing a novelty for a solid 10 minutes last time we rented a convertible. After that, I was ready to put the top up. If you have short hair or you plan to tie your hair back every time you're in the car then this won't be an issue.
Second, you'll definitely have to consider the weather – on all fronts. If you're going cruising in a convertible in Hawaii on a beautiful day, it's imperative that everyone in the car have sunscreen on! Getting sunburned while riding in a convertible is a rookie mistake for sure.
On the other end of things, rain showers in Hawaii can come on unexpectedly while you're enjoying a gorgeous day, or sometimes they persist based on topography in certain areas that you have to drive through. Either way, be prepared to stop to put the top up if you suspect that rain may be in your immediate future. You can't put the top up while a convertible is moving!
Third, renting a convertible in Hawaii probably makes you more of a target for a car break in. A fancier car probably means fancier valuables inside! Even if you're smart and don't leave anything in the car (more on that later), a busted window (or roof?) will be a real drag on your vacation and could potentially cost you depending on your insurance coverage.
Car seats are required in Hawaii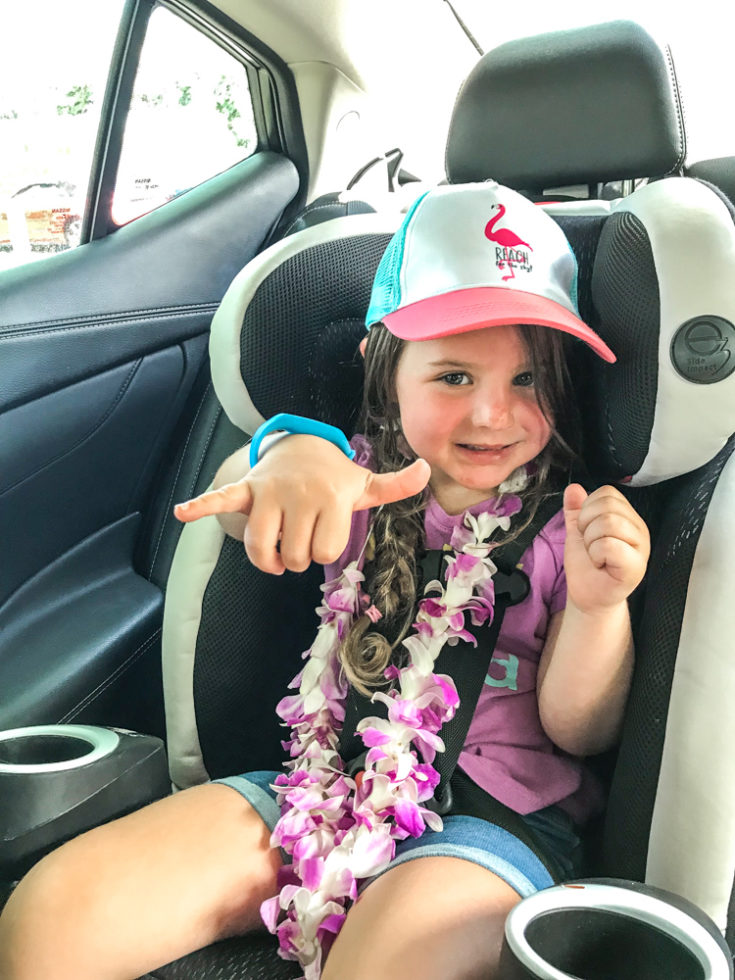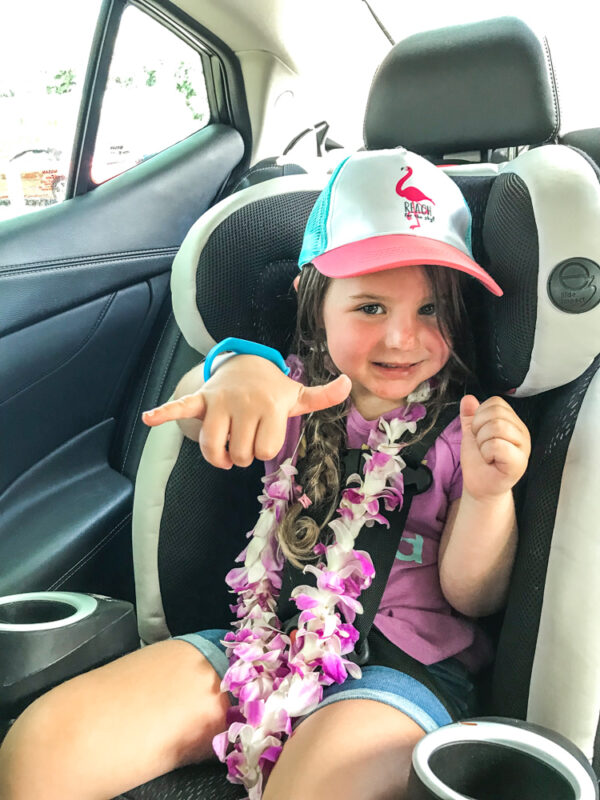 If you're visiting Hawaii with kids, this section is for you! If not, feel free to skip this one.
It should come as no surprise that car seats are required in Hawaii. Hawaii's car seat laws are pretty minimal and far less than what is recommended by the American Academy of Pediatrics and the NHTSA. They only require that children be in a harnessed car seat until age 4 (and following manufacturer limits on minimum age to forward face) and in a car seat or booster seat until age 7.
A much safer choice is to keep your child rear-facing until at least 2, but ideally until he reaches the maximum rear-facing limits of his car seat. There are some wonderful lightweight convertible car seats that will make traveling with your young child a breeze!
For children 4 and up, the Ride Safer travel vest is a great ultra-portable car seat alternative to bring to Hawaii. We've used ours for years and it's one of our favorite items of family travel gear. If you prefer a regular car seat (as we often do for trips to Hawaii), these will serve you well.
Kiddos who are at least 5 (but preferably 6+) and able to sit properly at all times can ride in one of these travel booster seats.
Some rental car locations in Honolulu are surprisingly far from the airport and involve (fast) driving on major streets in a car rental shuttle. While shuttles have a size advantage over passenger cars, it's still advisable to buckle your child's car seat in if possible and ideally in a row that faces the front of the shuttle. Even if your installation isn't perfect, it's preferable to your child being totally unrestrained in a moving vehicle going 40 miles per hour.
Renting a car on the Big Island? Be careful of one-way drop fees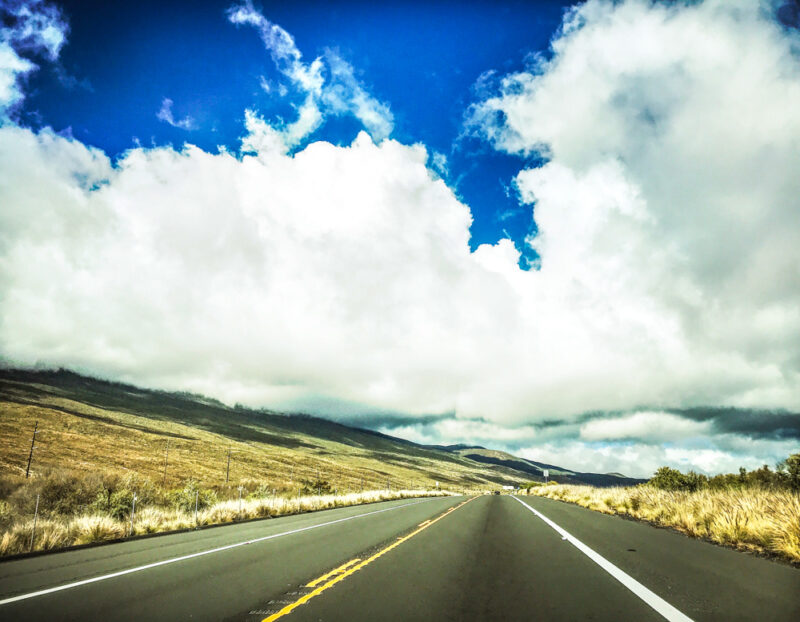 The Big Island is big enough that many visitors consider flying in to one side (Hilo) and out of the other (Kona). After all, to make the most of your time there you'll want to split your stay between the two areas – find out more with our Big Island itinerary.
Just be prepared for a one-way "drop fee" if you rent a car at one airport and return it at the the other. They're usually in the range of $75-85.
Is it the end of the world to pay a drop fee? Certainly not. We've done it many times in other places when it made the most sense for our itinerary.
On the Big Island it will really depend on how much time you have and how the flight costs break out. On our most recent trip to the Big Island we got an amazing award ticket redemption but we could only use it to fly to Kona roundtrip, so we bit the bullet and drove across the Saddle Road and on to Volcano Village as soon as we landed. It was mid-day, so we had plenty of time to do it (and also stop for groceries) before dark, but it was two hours of driving after a five hour flight. If you're coming from the east coast and your travel involves multiple flights then your calculus might be different.
One a different trip the price for flying into one airport and out of the other wasn't any higher, so it was worth the time and reduced driving to pay the drop fee. Before you solidify your Big Island itinerary, it's worth weighing all of these factors and checking the price of a one way rental to decide what's right for you.
Parking in Hawaii can be totally free or really expensive depending on your trip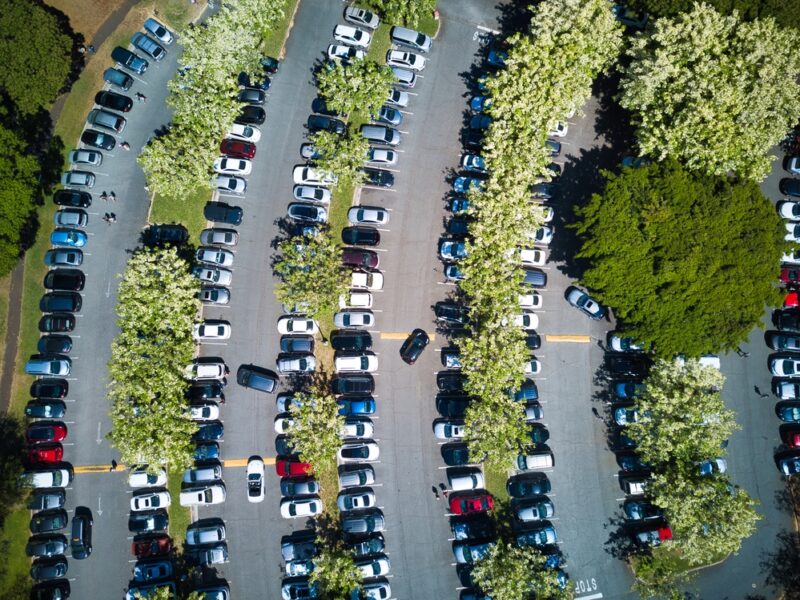 On our five week family trip to Oahu, I don't think we dropped more than $50 total for parking. We stayed at an amazing house that had free parking, visited public beaches and generally explored all over. Every now and then we paid a few dollars at a meter in Honolulu, for the lot at Hanauma Bay or to park close to the Diamond Head hike.
What we didn't do on that trip was hang out at fancy hotels. We've done that before and it can be wonderful, but if you're planning on that kind of trip you need to budget around $30 per night for parking (some hotels are a little more, some a little less). That's especially true if you're staying in tourist-heavy areas like Waikiki, Ka'anapali or Waikoloa.
If your plan is to stay at a hotel in Waikiki, you may be able to get away with public transportation, the trolley and Uber most of the time and then renting a car for just a day or two as needed to go to the more remote parts of Oahu. You might even be able to snag a hotel with free parking. If you're visiting Ka'anapali on Maui, you can try to rely on the free resort shuttles or the $1 bus to Lahaina. You might even be able to get away with that in Kona town since it's close to the airport.
But popular areas like Ka'anapali, Waikoloa and Turtle Bay are so far from their closest airports that taxi and shuttle costs add up quickly. Here are sample rates for SpeediShuttle:
Oahu airport to Ko'olina: $23 per person each way
Maui airport to Ka'anapali: $35 per person each way
Kona airport to Waikoloa: $31 per person each way
Kauai airport to Princeville: $43 per person each way
Depending on your plans and how many people are in your party, it might make sense to pay for the airport shuttle transportation and then just rent a car at your resort as needed. That could work well if you're staying at a place like Aulani where the on-site offerings will keep you busy all day and all night! Just make sure to weigh all of your options carefully before deciding.
Driving to the summit of Mauna Kea? Read your contract first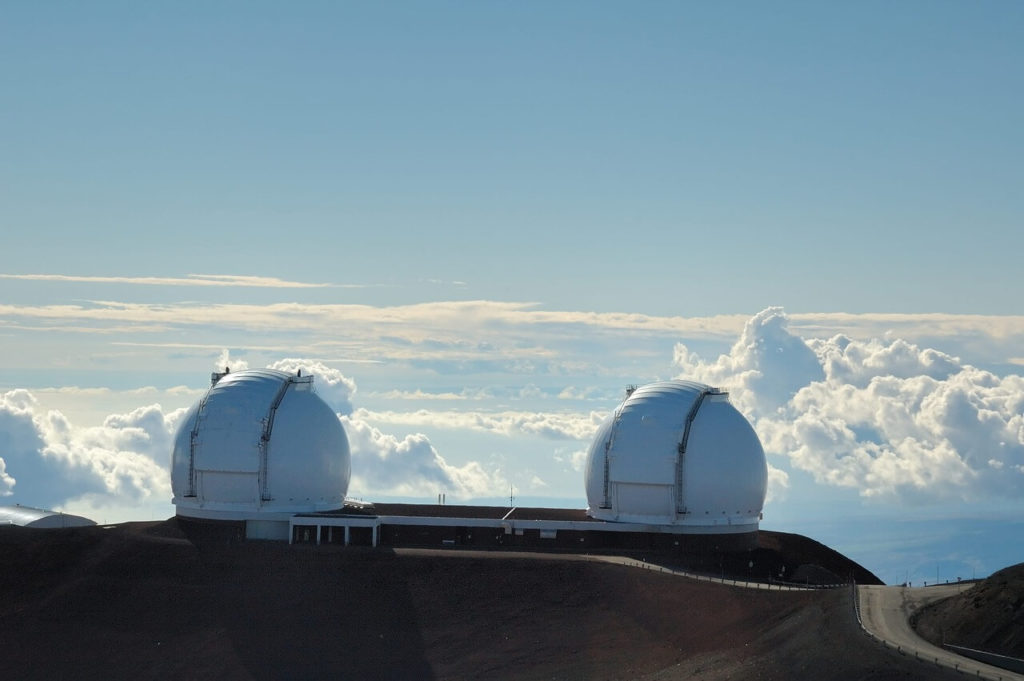 If you're planning to drive your regular old rental car to the summit of Mauna Kea, think again. To go past the Visitor Information Station (VIS), you are required to have a 4WD vehicle as the road is steep and unpaved. Some people do take normal cars up in violation of their rental agreements, but if the car gets stuck or damaged up there the costs can run into the thousands of dollars.
Even a 4WD vehicle rented from a normal rental agency isn't allowed to go off-roading – this is one of the most important Hawaii Big Island car rental tips you need to know. There's really one option if you want to drive to the summit of Mauna Kea yourself: Harper.
Harper Car & Truck Rental isn't cheap and customer experiences vary, but their motto when I encountered them on my first visit (almost 20 years ago) was "The only way to the top". And that's because they will rent you a suitable 4WD truck and permit you to drive it to the summit of Mauna Kea. You still have to make sure you don't mess up the undercarriage by scraping over boulders, but I've been to the summit of Mauna Kea in Harper vehicles twice and never had an issue.
Another option if you want to visit the summit of Mauna Kea is to go on this organized tour. While individuals visiting the summit have to come down at least 30 minutes before sunset, this experienced tour operator can bring you up to watch the sunset and then do some of the world's best stargazing before you head back to the VIS to explore.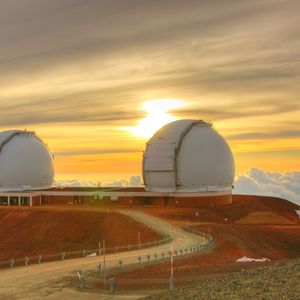 Car break-ins in Hawaii are common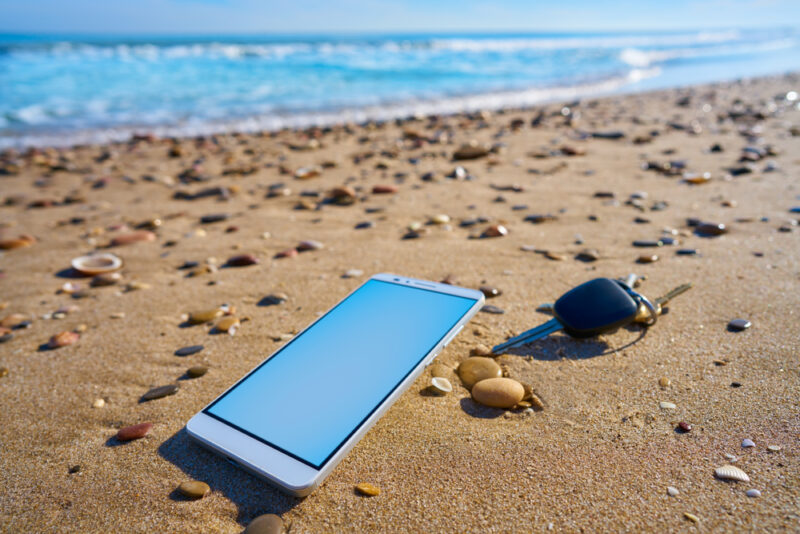 The good news: Violent crime in Hawaii is substantially lower than on the mainland (35-50% lower by some estimates).
The bad news: Property crime is much higher in Hawaii than on the mainland. Theft of both cars and personal property is high, and tourists are a popular (and easy) target.
While nothing is a guarantee, you can decrease your chances of being a victim of property crime in Hawaii by leaving valuables at your hotel or Airbnb. You definitely don't want to leave anything visible in your car when you lock it up to head to the beach. Even having a less-fancy rental will probably make you less of a target for those inclined to break into cars.
It can be tough to protect your personal property when you're at the beach and you want to go in the water. If you're traveling as a group, it's always a good choice to take turns so that someone can stay with your stuff – especially at a crowded beach like Waikiki where people are constantly walking through.
We have sometimes left our stuff unattended at quieter beaches like Bellows on Oahu or Punalu'u Beach on Big Island, especially when we're staying fairly close to shore and can keep our eyes peeled. Bellows is one of my favorite beaches on Oahu because you basically tailgate right there on the sand, backing your car in through the massive ironwood trees that front the sand. One of our best tricks is to hide the critical stuff like the car keys under our sandwiches and snacks in the cooler. We usually put our water-resistant iPhones in this, with these to store our credit cards.
Remember, most property crimes are crimes of opportunity. We haven't had an issue after many trips to Hawaii (knock on wood) and hopefully you won't either.
Don't get your car key wet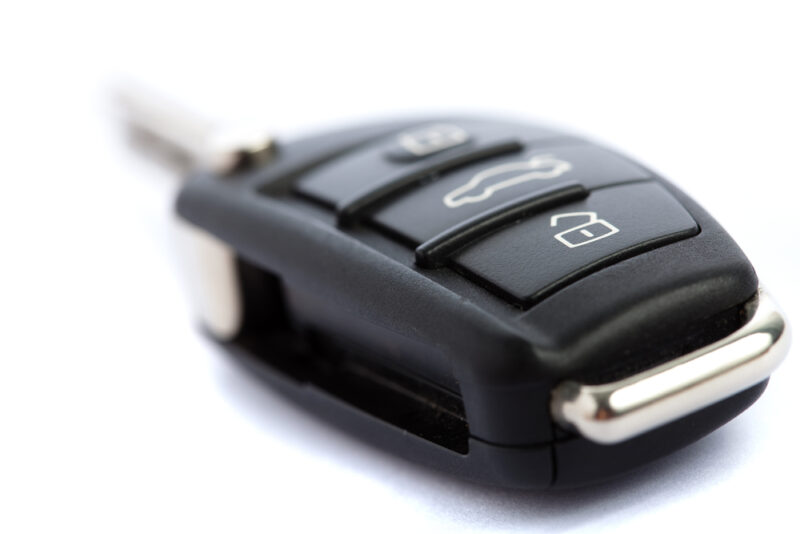 This probably goes without saying, but do your very best not to get your rental car key wet. Gone are the days of a simple metal key you can slip in your pocket or put on a lanyard around your neck when you're in the water. As you probably realize, today's car keys are much more sophisticated and electronic.
Why is this worth saying? Because so many people have issues. So many Hawaii activities are water-focused that there are always slip ups – you don't realize the key is in the pocket of your board shorts, and you rush into the pristine water at your favorite beach on a hot day.
Or worse, you try to be prepared by putting the keys in one of these when you go snorkeling but you didn't test it in advance… and discover that it has a puncture. For the record, we haven't had that issue but I always test for at home when I'm packing for Hawaii.
If your car key gets wet in Hawaii, you can first try to shake it, blow on it and put it in the sun for a while and hope that it dries enough to function again. Sometimes that works!
If it doesn't, you'll need to either call AAA or the phone number on your key tag for assistance. That's not a big deal if you're near one of the cities, but can be a real challenge if you're in an area with bad reception. Even once you manage to make the call, it can take a long time (sometimes a few hours) to get service from a tow truck or the rental car agency, and it will be at your expense.
So do yourself a favor and be careful with those keys. Don't say I didn't warn you!
Bonus tip for renting a car in Hawaii in 2022
One of the weirdest side effects of the pandemic and travel slowdown of 2020 has been on the Hawaii car rental 2022 situation. In order to generate cash and stay afloat, many local car rental branches sold off their rental car fleets. The cars were their only liquid assets, there was no rental revenue coming in and they still had financial obligations to meet.
Unfortunately, cars are tough to get in Hawaii even in normal times since they have to be shipped in by boat. Manufacturing and transportation of all sorts of goods has been impacted by the pandemic, and cars are no exception. At the same time, Hawaii has seen a boom in tourism in 2021 and 2022 beyond even pre-pandemic levels. Even car deliveries in late 2021 weren't enough to meet the rise in tourism. The net result is that there's still a massive rental car shortage in Hawaii.
Many rental car locations in Hawaii have struggled to maintain enough cars in inventory to satisfy the reservations that are coming in. In some cases, would-be visitors are finding exorbitant rental car rates – sometimes as much as $200 per day! The best way to avoid that is to book your rental car as soon as you book your flights.
The other (really unfortunate) situation cropping up is that from time to time travelers show up to retrieve their rental cars and there just isn't a car available. It absolutely sucks because there's nothing you can do as a consumer to prevent that from happening and there's generally no advance warning.
Thankfully, it's a rare occurrence. Just keep your cool if it happens and don't take it out on the rental car counter employees, who would absolutely give you a car if they could. Calmly ask to speak to a manager and see if they can call a colleague at a different rental car company at least pay for a shuttle van to your hotel or rental and then drop off a car for you in a day or two. Stay calm, stay flexible, and remember that travel during a global pandemic inherently comes with disruptions.
---
Hawaii Car Rental FAQs
Should you rent a car in Hawaii?
Renting a car in Hawaii is the best way to explore the islands and get out of the tourist-oriented resort zones or the big city of Honolulu!
Is it worth renting a car in Maui?
If you want to see beyond the busy resort areas of Maui, renting a car on Maui is a good idea. If you choose not to, there are a few small shuttle/bus routes you can take (like the bus between Kaanapali and Lahaina) or you can sign up for organized day tours.
How old do you have to be to rent a car in Hawaii?
The minimum age to rent a car in Hawaii depends on the specific rental agency. The minimum age to rent without paying an extra fee is 21 or 25 depending on the company, and a few will rent to visitors as young as 18 (for a hefty extra fee).
Do you need to rent a
Check out our Hawaii rental car tips web story!
---
Plan your trip to Hawaii
I hope these tips have helped you feel more confident in your Hawaii travel planning. Be sure to click through the articles below or sign up for Hawaii travel planning tips by email.
See all of our Hawaii travel planning resources in one place

Travel planning resources:
Compare rental car prices for Hawaii
Buy a top-rated travel insurance policy
5 simple money-saving hacks for booking.com

General Hawaii resources:
How to visit Hawaii on a budget
Renting a car in Hawaii: 10 things you NEED to know
What to pack for Hawaii
Is a cheap GoPro knock-off worth it?

Hawaii with kids:
What's the best Hawaiian island for families?
Is it worth visiting Hawaii with a baby?
Ultimate packing list for Hawaii with kids
Top 10 things to do with kids on Oahu
The best snorkel gear for kids of all ages

Oahu resources:
Best Oahu travel guide book
Perfect 7 day Oahu itinerary
Where to stay on Oahu
Family-friendly Oahu vacation rentals
Cheap Places To Stay On Oahu
10 Fun Things to do on Oahu for $10 or less
Getting the most bang for your buck on your Go Oahu discount card
Insider tips for visiting the Polynesian Cultural Center
The best beaches on Oahu (and why to visit them)
Where to find the best shave ice on Oahu
The best easy hikes on Oahu
North Shore Oahu complete visitors guide
Kayaking to the Mokes with Twogood Kayaks
Family-friendly kayaking with Holokai Adventures
Visiting Pearl Harbor

Maui resources:
Best Maui travel guide book
Perfect 3 day Maui itinerary
Cheap Places To Stay On Maui

Big Island resources:
Best Big Island travel guide book
Perfect 5 day Big Island itinerary
Cheap Places To Stay On the Big Island

Kauai resources:
Best Kauai travel guide book
Perfect 3 day Kauai itinerary
Cheap Places To Stay On Kauai
Still planning? Pin this for later!