If you've traveled to many major cities, you've no doubt seen ads for Smart Destinations' series of "Go City" passes – for a fixed rate, you'll get unlimited access to included activities in the area. Once you have the card, you can use the days you've purchased over a two week period – you can check out all the details here. But ultimately it's up to you to make the card worth it and the best way to do that is advance planning! In this Go City Oahu pass (formerly the "Go Oahu card") review we'll share our best tips to make the most of your card and offer a Go Oahu pass itinerary that will maximize your discount while showing you the best of the island.
Which Go City Oahu pass is the best value?
For the all-inclusive sightseeing pass, there are currently five options to choose from with different durations: 1, 2, 3, 4, 5 or 7 days. Here's the current pricing as of 2022 – most of these have actually decreased over the last few years so they represent an even better value:
Duration

1 day

2 days

3 days*

4 days*

5 days*

7 days*

Adult price

$

82

$139

$2

06
$269

$

296

$

342

Child price (3-12)

$76

$119

$174

$229

$254

$285
What does the * mean? If you buy a pass of 3 days or longer, you can choose one "premium" activity to do during your time! Those premium activities are some of the best Oahu attractions are are all worth over $100. While the jump from the 2 day card to the 3 day seems high, we think it's very reasonable given the pricey activities you can choose from.
Pro tip: It seems like Smart Destinations has sales on the Go Oahu passes almost every week! Check here for a sale, and if it's not on sale now go back in a few days to look again;.
What about the 5 day or 7 day cards? They include a premium activity and the additional cost per day tapers when you start buying them in bulk that way! But there are lots of wonderful free or low-cost things to do on Oahu and it's supposed to be a relaxing vacation, so we think the 3 day Go City Oahu all-inclusive pass is the best value.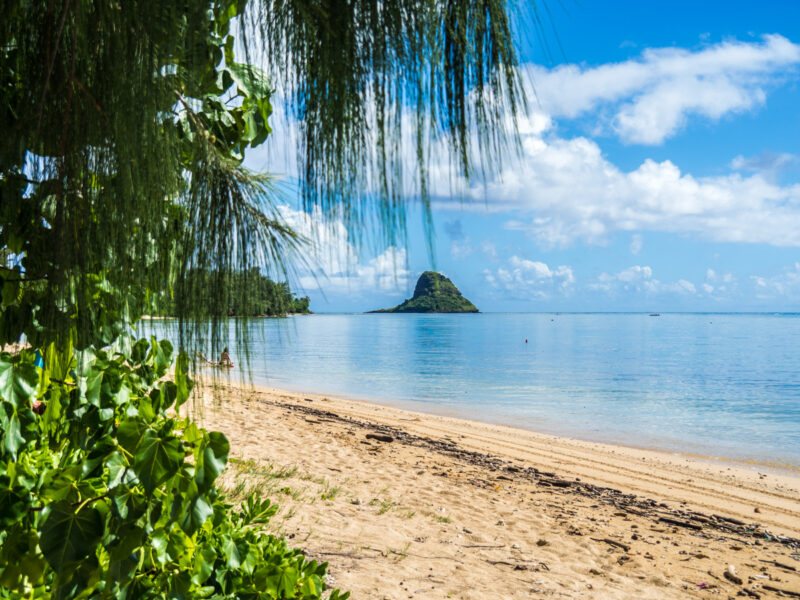 Go City Oahu pass tips and tricks
-A "day" on the card goes from midnight to midnight. Get started early in the morning to maximize your time at Go City Oahu card attractions!
-Once you activate your card, you'll have two weeks to use it. Try to alternate "card days" that involve lots of sightseeing with low-key days of lounging on the beach. After all, you're in Hawaii!
-Be sure to download the Go City app to plan your activities and show your QR code.
-Plan plan plan! Consider well in advance what you want to do during your time on Oahu, and see what lines up with the card. Some activities are free or very inexpensive, so don't feel like you have to use a day of the card to cover them.
-Call activities in advance to reserve. Make note of specific closure days:
Sunday- Polynesian Cultural Center, Iolani Palace
Monday – Makani Catamaran
Tuesday – Hanauma Bay
-Consider whether or not you'll have a car when you're making plans. Most activities that are outside of Waikiki offer transportation, but it's only to and from Waikiki and you'll probably have to pay for it (often around $15 roundtrip per person). So if you want to do two activities in one day and they're near each other, you may still have to go back to Waikiki if you don't have you own wheels. You can always rent a car for part of the day, but Uber might be slow and expensive for getting to and from parts of the North Shore Oahu.
-If you have a 3yo child, you may consider either not buying a card for him or purchasing one with fewer days. For example, the Polynesian Cultural Center, Pearl Harbor Aviation Museum and the Mighty Mo are all free for 3 year olds. Check the policies of attractions you plan to visit, as you may not need a ticket for you child at all!
Go Oahu card itinerary for 3 day Go Oahu card
Hopefully we've convinced you to check out the 3 day Go Oahu card since we think it can save you the most money. Read on to learn how to make the most of your card – and feel free to cover these activities in any order!
Day 1: Kualoa Ranch and Polynesian Cultural Center
Two of the top tourist attractions on Oahu are included on the Go City Oahu pass and it would be a shame to miss either one: the Polynesian Cultural Center (PCC) and Kualoa Ranch. The great news? Kualoa Ranch and PCC are only about 20 minutes apart on Oahu's north windward coast! Kualoa Ranch opens early in the morning but PCC doesn't open until noon, so maximize your time in the area by hitting them on the same day. Just be prepared for a very busy day and make sure to plan on a quiet beach day to follow!
Kualoa Ranch is a 4000 acre working ranch that offers some of the most stunning scenery on Oahu, right at the foot of the Koolau mountain range. The ranch has tons of different activities for visitors of all ages and interests. With your Go City Oahu card, you can actually visit Kualoa ranch every day to do a different activity – but just one activity per day. Most of them would normally cost you $52 per adult and $37 per child.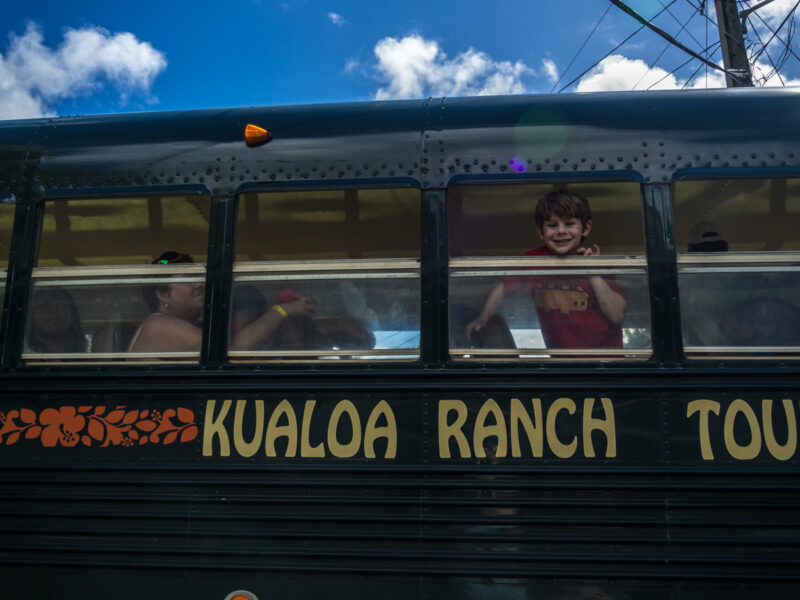 Choose from Ocean Voyaging in a catamaran, checking out filming locations from famous movies like Jurassic Park, trying out new activities like SUP on Kualoa's secret beach, visiting the world's first aquaculture system (built hundreds of years ago by the Hawaiians, of course) or even adventuring through the jungle in a jeep (ages 3+ only for the jeep tour). Pick whichever one you like, but best to opt for an early morning (tours begin at 8:45am) so that you can make your way to your next stop. Book these in advance to have the best selection of morning activities!
We had a great experience on both of our tours (taken on separate days, per the GoCard stipulations) – Ocean Voyaging and the Jungle Expedition. The best part? Our catamaran took us through "turtle city" where we saw honu of all sizes swimming around and feeding! We also loved the spectacular views of Kaneohe bay from the top of the jungle tour. Whatever you choose, Kualoa Ranch works like a well-oiled machine and every visitor you see there is having a wonderful time.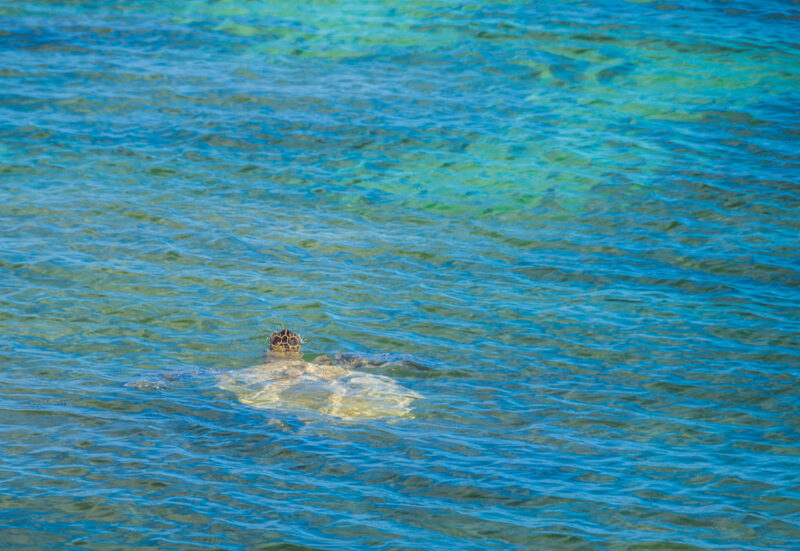 Once you've finished at Kualoa Ranch – most tours are 90 minutes – head up the road to the Polynesian Cultural Center. The PCC is a cultural immersion experience to introduce visitors to the many peoples of Polynesia and their heritage. You'll learn about traditional canoes, dances, handicrafts and much more. When the sun sets, use you premium activity choice for the Alii Luau package (voted one of the best luaus in Hawaii) and stay for their incredible evening show, Hā:Breath of Life. This experience normally costs $125 per adult and $100 per child (4-11) – free for kids under 4. Check out all of the packages for the Polynesian Cultural Center. (Note that the GoOahu website isn't clear about Hā being included, but I called PCC directly and their sales department confirmed that it's included with the premium activity choice.)
Read more: Polynesian Cultural Center review, tips and tricks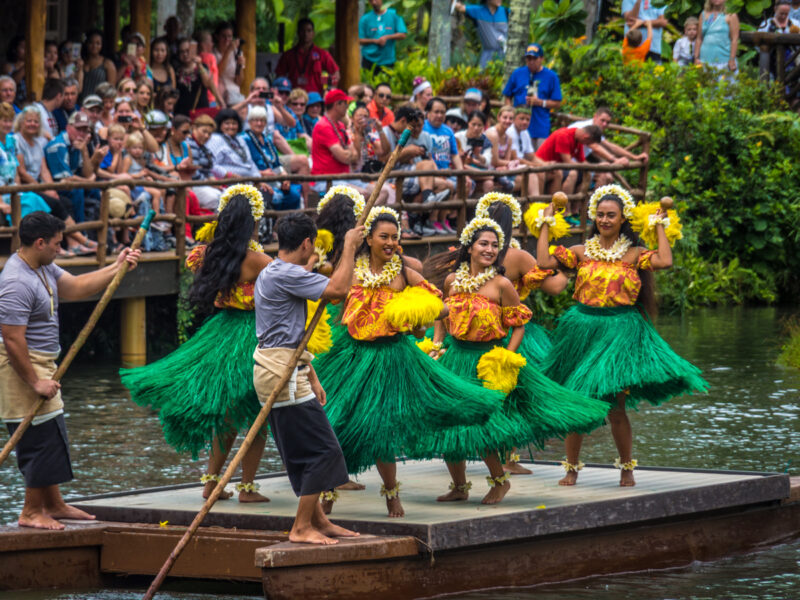 You can spend hours and hours at the Polynesian Cultural Center – and you will. During the day you can visit villages representing some of the many different polynesian cultures. In the evening, you'll join with other guests for a traditional luau and then the evening show. The evening show, Hā, was incredible! Dozens of performers representing all the islands of Polynesia in stunning displays of music and dance. We were all speechless at the end and our kids asked to go back to see more villages and go to the show again. Clearly a visit to PCC is one of the best things to do on Oahu!
Day 1 summary: total value $176 per adult, $139 per child (just $30 from break-even on the adult Go Oahu card after one day!)
Getting around Oahu: This itinerary presumes that you have a rental car. If you don't, you can pay for shuttle transportation from Waikiki to Kualoa Ranch, take the public bus (two per hour) up to the Polynesian Cultural Center, and then their shuttle back to Waikiki. The total cost for transportation will be $20-30 per person. Depending on the size of your party, it may be worthwhile to rent a car for a day or two to visit far-flung parts of the island. Check prices here for your Oahu car rental.
Day 2: Pearl Harbor sites and Makani Catamaran Sail
There's a lot more at Pearl Harbor than just the USS Arizona Memorial. In fact, as of summer 2019 the memorial is inaccessible due to an infrastructure issue. But it's still worth visiting some of Pearl Harbor's other fascinating sites!
Spend the morning exploring "the Mighty Mo", which was resurrected from the damage it sustained during the attack on Pearl Harbor and later became the site of the treaty signing between Japan and America. You'll get the inside scoop on the inner workings on a real Navy battleship during your tour.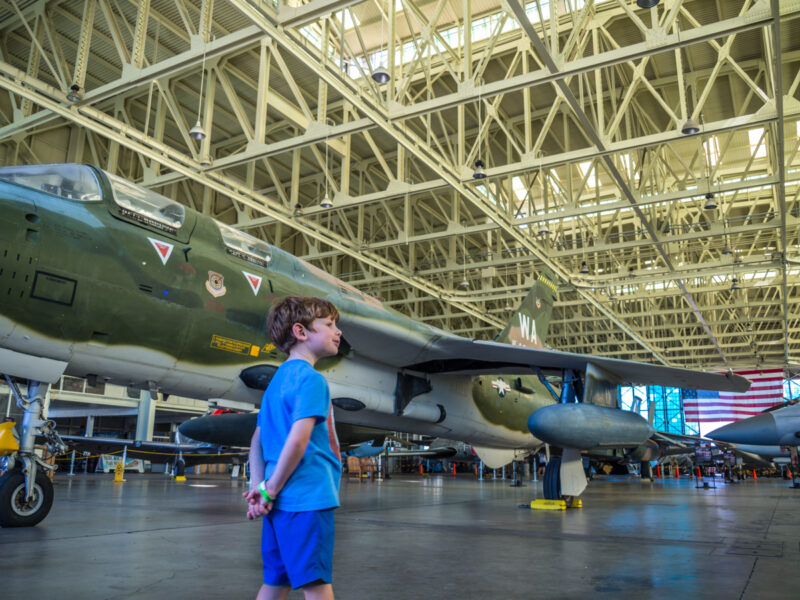 If you're more of an aviation enthusiast, the Pearl Harbor Aviation Museum tells the whole story of the war in the Pacific through planes. The museum houses one-of-a-kind gems of history, like the wreckage of the Japanese "zero" that landed on Ni'i'hau and the "swamp ghost" – both of these stories are fascinating and worth reading before you visit. In the adjacent hangar you'll still see the original bullet-riddled glass – left there as a reminder the soldiers during wartime that they were in a battle zone. They hangar is filled with planes from different periods in military aviation and you can sometimes watch active restorations and repairs.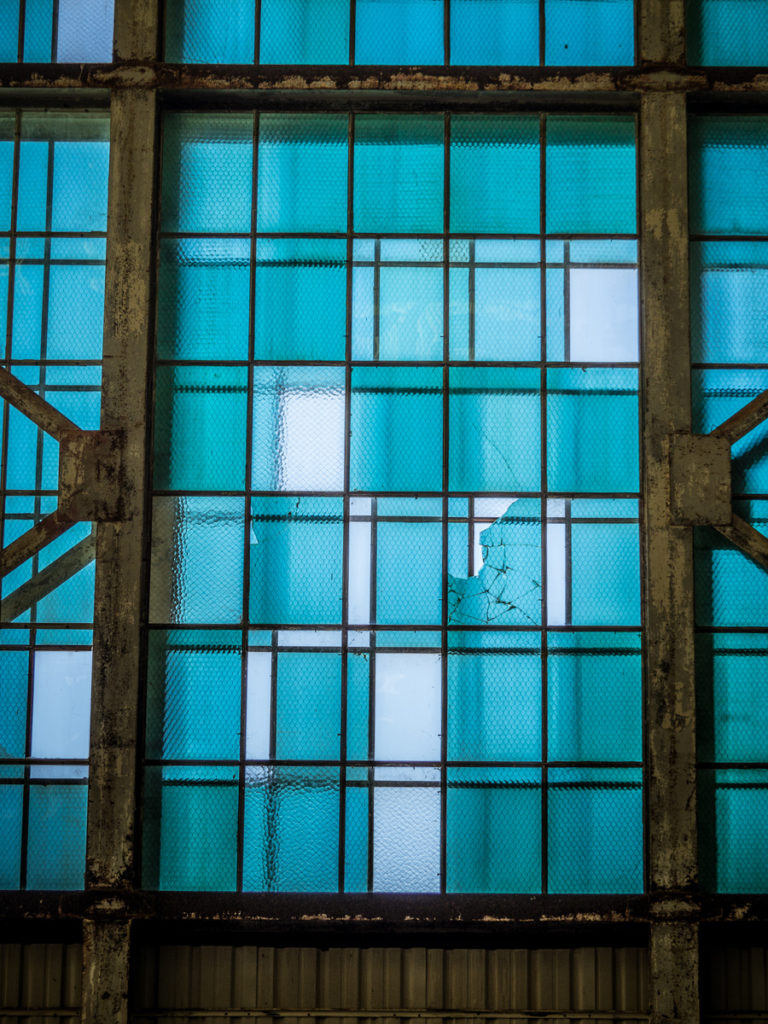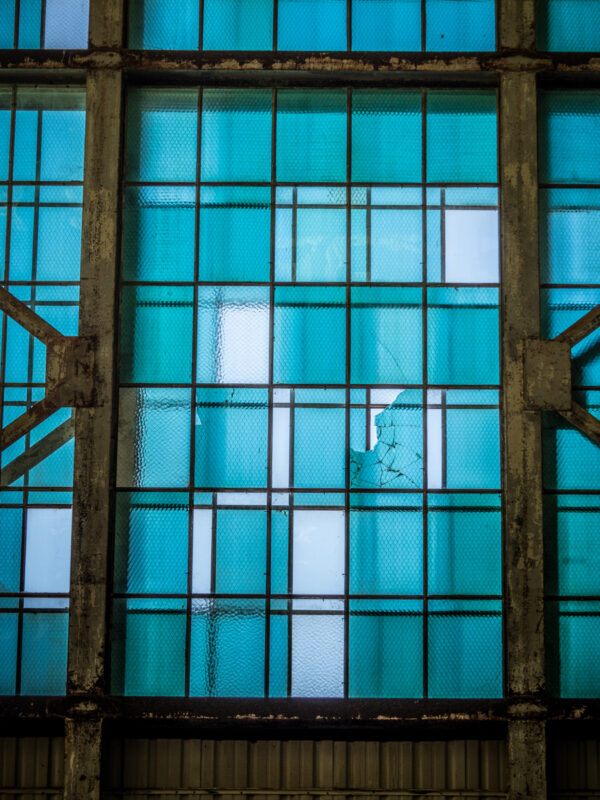 Both the Mighty Mo and the Pearl Harbor Aviation Museum are located on Ford Island. You'll park your car at the Pearl Harbor visitors center, scan your GoOahu card at the ticket counter and then take the free shuttle to the island. If you're energized for a packed day (or perhaps just buzzing from the mainland time change and excellent Hawaiian coffee), you can arrive when Ford Island opens and squeeze in both the aviation museum and the battleship before lunch! The Mighty Mo opens at 8am and the Pearl Harbor Aviation Museum opens at 9am.
If you're looking for a really unique experience or you have less time available, head to the USS Bowfin submarine tour on site – to the right of the ticket counters, no shuttle required! The Bowfin was launched exactly a year after the Pearl Harbor attack, so it's in pristine condition. The tour only takes about an hour but it's absolutely fascinating. The audio guide even has a dedicated kid-friendly tour option! Kids must be at least 4 to tour the Bowfin, and all visitors need to be quite mobile – you'll be going up and down steep stairs and through narrow doorways. It's easy to understand why tall sailors can't be assigned to the Silent Service!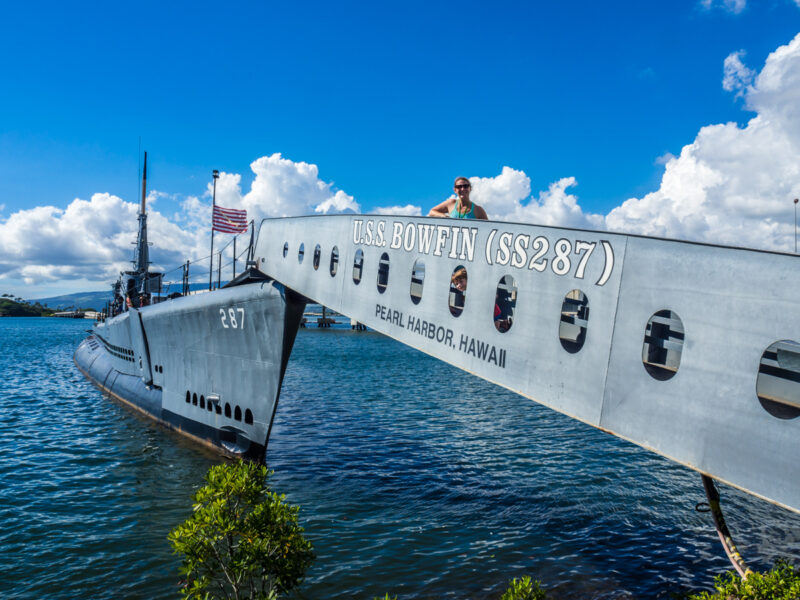 We recommend visiting the USS Arizona memorial on a day when you aren't using your Oahu Go City attractions pass. Sure, it might not be as convenient to return to Pearl Harbor twice. But reserving for tickets to the USS Arizona memorial costs just $1. There are also two very well-done exhibits on-site tracing the origins and history of the War in the Pacific, and those are totally free. If you're up very early you can go to the visitors center museums at 7am, the USS Arizona memorial beginning at 7:30am and then make your way over to Ford Island. To get the most value from your GoOahu Card if you aren't such a morning person, plan a separate morning or afternoon to visit those free sites – you can easily spend several hours if you let yourself!
Regardless of how you chose to experience Pearl Harbor using your GoOahu Card, have a picnic in the car as you make your way down to Waikīkī for your afternoon sailing with Makani Catamaran. Make your reservations well in advance – sadly we weren't able to go on this sailing trip because they were running a limited schedule and had sold out almost a week in advance! But passengers have a great time going out with Makani and you will too. Drop us a line if you've sailed with them, we'd love to include your comments!
If you're looking for a really special experience you can go on their morning snorkel sail in Turtle Canyon or on their Sunset sail. If you didn't use your GoCard premium option for the luau and evening show at the Polynesian Cultural Center, you can use it for one of these upgraded sailing trips! Otherwise there's a $40 per person fee to go on one of those excursions instead of the afternoon sailing. Doing one of the other sailing trips also gives you more time to spend at Pearl Harbor in a single day.
Day 2 summary: total value around $135 per adult, $95 per child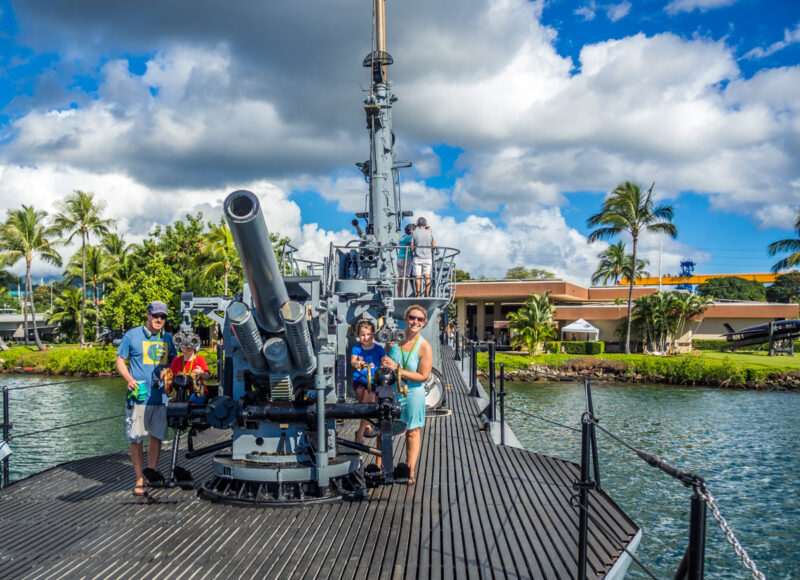 Day 3: Choose your own adventure!
What you should do with your third day of the Go Oahu card really depends on your interests and whether or not you have a rental car. I suggest that you spend the morning snorkeling at Hanauma Bay, but tour buses are no longer available so you'll need a car for this. Your Oahu attractions pass includes a full set of snorkel gear but excludes the $25 admission price (free for children under 13 and Hawaii residents). Pro tip: If you're visiting with kids, make sure to bring right-sized snorkel gear for them. Check our reviews of the best snorkel gear for kids.
From there you can hit any of the other Honolulu tourist attractions that are included in your Oahu city activities pass – the Bishop Museum (amazing for kids) or Iolani Palace, among others – using TheBus. If you want something more low-key you could use your card to rent a moped to check out more of Waikiki and Honolulu. Didn't get enough of Kualoa Ranch? Some of their tours start as late as 3:30pm and they can provide a roundtrip shuttle for just $15 per person.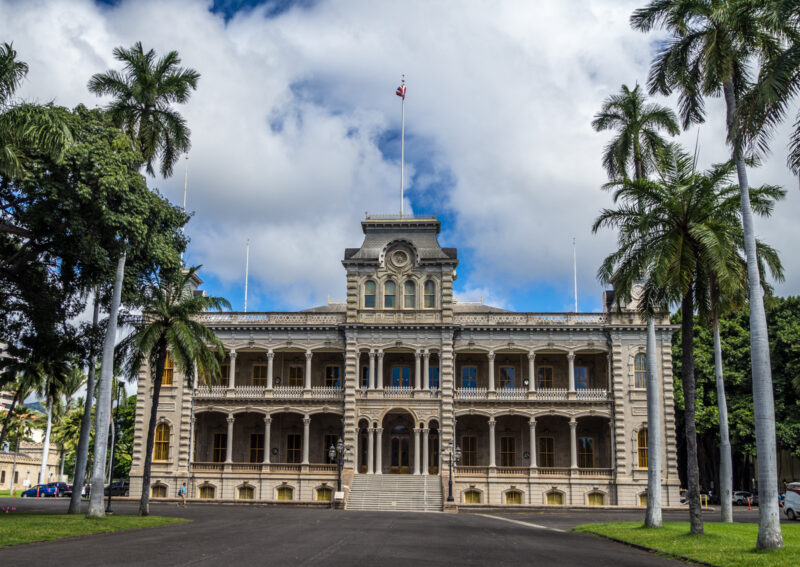 If you have a car at your disposal, you have lots of other great options! The Go Oahu pass Honolulu includes a few great activities near Haleiwa on the North Shore – about an hour by car whether you're coming from Waikiki or Kailua, but several hours by public transportation (or a really expensive Uber each way).
What can you do in Haleiwa with the Go City card Oahu? So much! It offers fishing, kayak and SUP rentals, guided hikes and even a visit to Waimea Valley to learn about Hawaiian culture and swim in the local waterfall. With your own wheels, it would be easy to hit two or even three of these activities in one day! Pro tip: fishing, hiking and rentals require reservations a few days in advance.
See how your Go Oahu pass fits in with the rest of your one-week Oahu itinerary
Day 3 summary: total value $50-150 per adult, $45-150 per child (totally depends on what activities you choose!)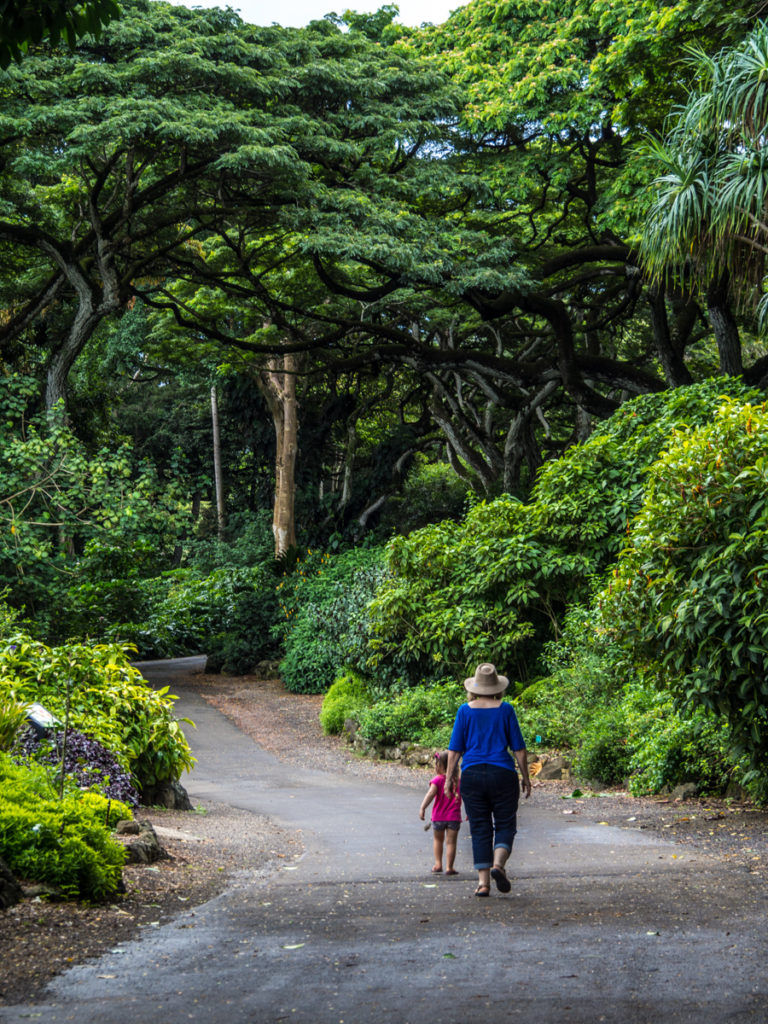 Is the Go City Oahu pass worth it?
If you'll be spending a week or more on Oahu and you want to see the amazing, diverse attractions the island has to offer, we think the 3 day Go City Oahu all-inclusive pass offers a great value! As you can see from the itinerary we laid out above, you can pretty easily have experiences worth $350 per adult ($280 per child – make sure to do some calculation in advance to evaluate whether it makes sense to buy the same card for your child or a different one). Even with the savings, you'll get to experience so much of what makes Oahu special: it's natural beauty, the rich history and culture ranging from the early Hawaiians to the 20th century and the sense of adventure that carries it forward into the 21st century. Grab you Go City Oahu pass and start planning today!
Go City Card Oahu FAQs
How does Go City Oahu pass work?
The Oahu Go City attractions pass allows you to save money on Oahu attractions by pre-paying for them. You can select for how many days of your visit you want access to unlimited activities at a daily rate.
Is the Go Card worth it?
The 3 day (and longer) passes include access to premium attractions, which makes them a great value for travelers who want an action-packed vacation.
Where to stay on Oahu
Now that you've figured out what you might want to do on your trip to Oahu, it's time to choose where to stay! Use this detailed guide to help you decide, and in the meantime here are a few quick picks by area:
If you prefer to stay in a vacation rental, you can also check out some of the best cheap places to stay on Oahu and the best places to stay in Oahu for families.
Use the interactive map to find vacation rentals and hotels in Oahu, Hawaii
---
More resources to plan your trip to Hawaii
See all of our Hawaii travel planning resources in one place

Travel planning resources:
Compare rental car prices for Hawaii
Buy a top-rated travel insurance policy
5 simple money-saving hacks for booking.com

General Hawaii resources:
How to visit Hawaii on a budget
Renting a car in Hawaii: 10 things you NEED to know
What to pack for Hawaii
Is a cheap GoPro knock-off worth it?

Hawaii with kids:
What's the best Hawaiian island for families?
Is it worth visiting Hawaii with a baby?
Ultimate packing list for Hawaii with kids
Top 10 things to do with kids on Oahu
The best snorkel gear for kids of all ages

Oahu resources:
Best Oahu travel guide book
Perfect 7 day Oahu itinerary
Where to stay on Oahu
Family-friendly Oahu vacation rentals
Cheap Places To Stay On Oahu
10 Fun Things to do on Oahu for $10 or less
Getting the most bang for your buck on your Go Oahu discount card
Insider tips for visiting the Polynesian Cultural Center
The best beaches on Oahu (and why to visit them)
Where to find the best shave ice on Oahu
The best easy hikes on Oahu
North Shore Oahu complete visitors guide
Kayaking to the Mokes with Twogood Kayaks
Family-friendly kayaking with Holokai Adventures
Visiting Pearl Harbor

Maui resources:
Best Maui travel guide book
Perfect 3 day Maui itinerary
Cheap Places To Stay On Maui

Big Island resources:
Best Big Island travel guide book
Perfect 5 day Big Island itinerary
Cheap Places To Stay On the Big Island

Kauai resources:
Best Kauai travel guide book
Perfect 3 day Kauai itinerary
Cheap Places To Stay On Kauai
Oahu guidebooks
Still planning? Pin this article for later!
This article was produced in partnership with Smart Destinations, but all opinions are our own.