The North Shore of Oahu may not be quite the "hidden" gem it once was, but it's no less of a gem. With so many activities for every type of visitor, it's a must for every visitor to the island. During our own 5 week trip to Oahu, we found ourselves drawn to the North Shore at least weekly but sometimes more.
I've asked my friend and Hawaii expert Marcie of Hawaii Travel Spot to share all her insider tips for how to make the most of a visit to the North Shore. With more than 40 trips to Hawaii under her belt, she's a wealth of knowledge! Marcie has even put together a comprehensive guidebook for visiting Oahu with kids. Find out why she loves the North Shore – and you will too.
---
Are you planning a trip to Oahu and want to know if Oahu's North Shore lives up to the hype? The short answer: It really depends on what you're looking for.
The long answer? You'll have to read this article about all the best North Shore Oahu activities, sites and tastes to decide for yourself!
I'm here to break down everything you need to know about visiting North Shore Oahu, including what to do in North Shore Oahu, practical tips and more.
Overview of North Shore Oahu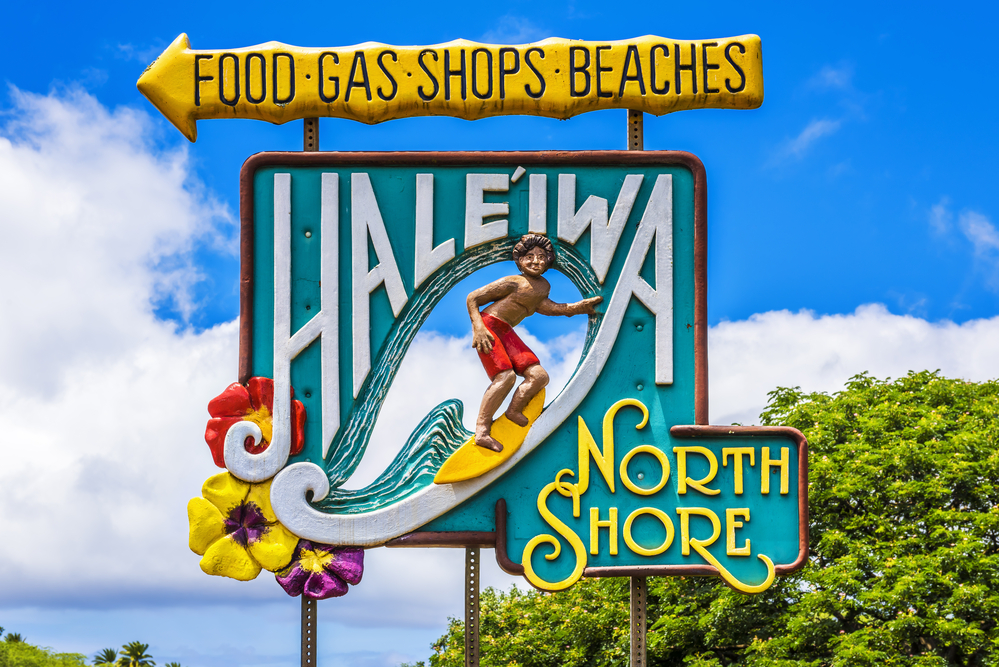 Most people don't realize that Oahu's North Shore comprises several small towns stretching 17 miles along the coast. These are the towns on the North Shore of Oahu:
Pupukea
This is pretty much a beach town. Here you'll find Sunset Beach, Waimea Bay, Banzai Pipeline, as well as Shark's Cove.
Haleiwa
This is the most famous North Shore town. Here, you'll find tons of surf shops, restaurants, shave ice stands, and Waimea Valley.
Kahuku
This is a great place to stop for lunch as they have tons of food trucks. It's also where you'll find Kahuku Farms, which has kid-friendly tours as well as an amazing cafe.
Mokuleia
This is another really small town. You'll find Mokuleia beach (aka Slaughterhouse beach) here.
Waialua
This town is just a few minutes from Haleiwa but doesn't have the same crowds. You'll find a few shops and restaurants as well as Aweoweo Beach Park.
Kawela Bay/Turtle Bay
The main thing here is the Turtle Bay Resort. This is a swanky resort with restaurants, a golf club, hiking trails, and a great beach.
Laie
This is home to the Polynesian Cultural Center. There is also a Courtyard by Marriott hotel here as well as shops and restaurants.
Read more: Where to stay on Oahu
How to Get Around North Shore Oahu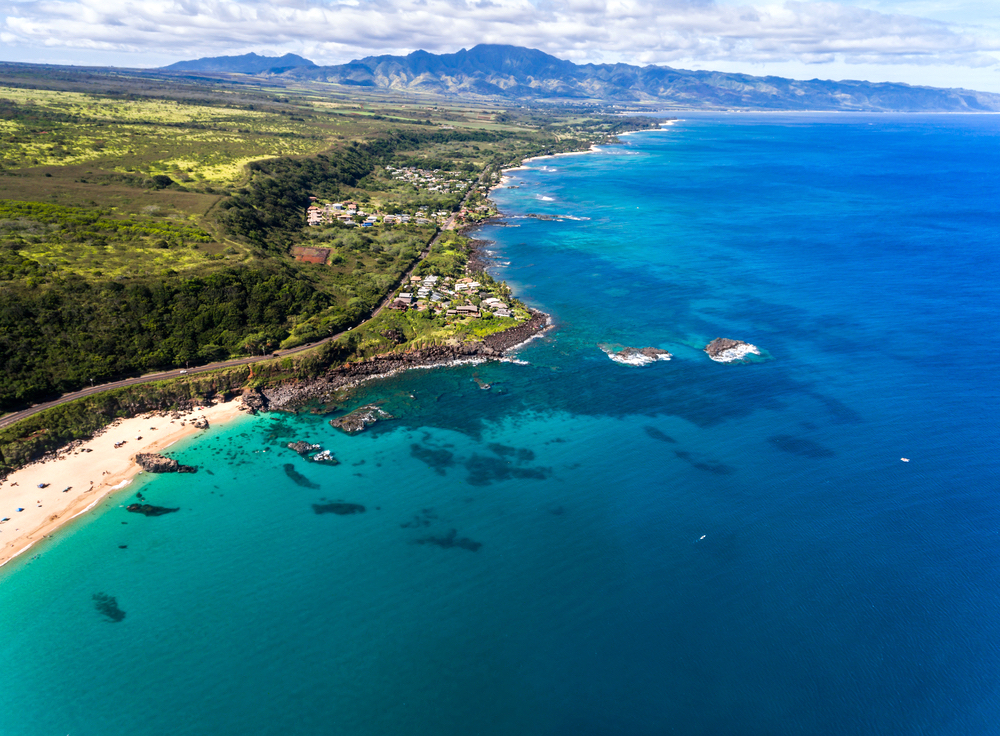 Most visitors arrive on Oahu from an airplane or cruise ship. Once you arrive, there are a few ways to get to the North Shore.
Rent a Car
Renting a car on Oahu is the easiest way to get to Oahu's North Shore. This allows you to explore the island at your own pace. There are several places to rent a car at the Honolulu Airport or in Waikiki. The North Shore is just one of the many scenic drives on Oahu.
Read more: Renting a car in Hawaii: MUST-READ tips
Take a Tour
If you are staying in Waikiki and want to see the North Shore without renting a car, there are plenty of North Shore tour guide options to take you up there. You can sign up for a circle island tour that hits the North Shore or book the North Shore Beach Bus.
TheBus
The public transportation on Oahu isn't the most efficient way to get around, but it's a decent option if you are staying near a bus stop. Check Oahu bus schedules/routes.
Rideshare
Some Uber/Lyft drivers are on Oahu. There's also Holoholo, a Hawaii-based rideshare program. However, it can be difficult to find drivers, and it can be unreliable.
---
Things to See on North Shore Oahu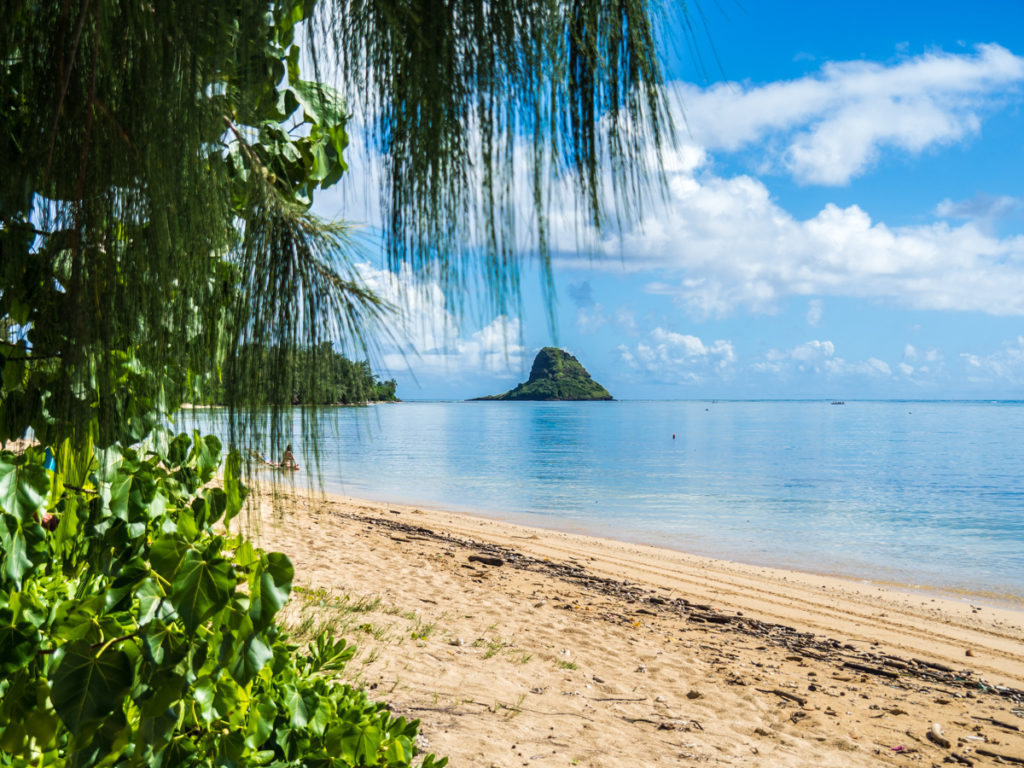 The North Shore is one of the most beautiful areas of Oahu so there are plenty of places worth adding to your North Shore Oahu itinerary.
Laniakea Beach (aka Turtle Beach)
If you want to see sea turtles in Hawaii, Laniakea Beach is your best opportunity. It can get crowded, but it's worth it. Usually, you see lots of turtles swimming in the ocean or basking in the sun. Just remember to be respectful and give them space and take your selfie from a distance. Hitting the beach is a great way to enjoy Hawaii on a budget!
Waimea Valley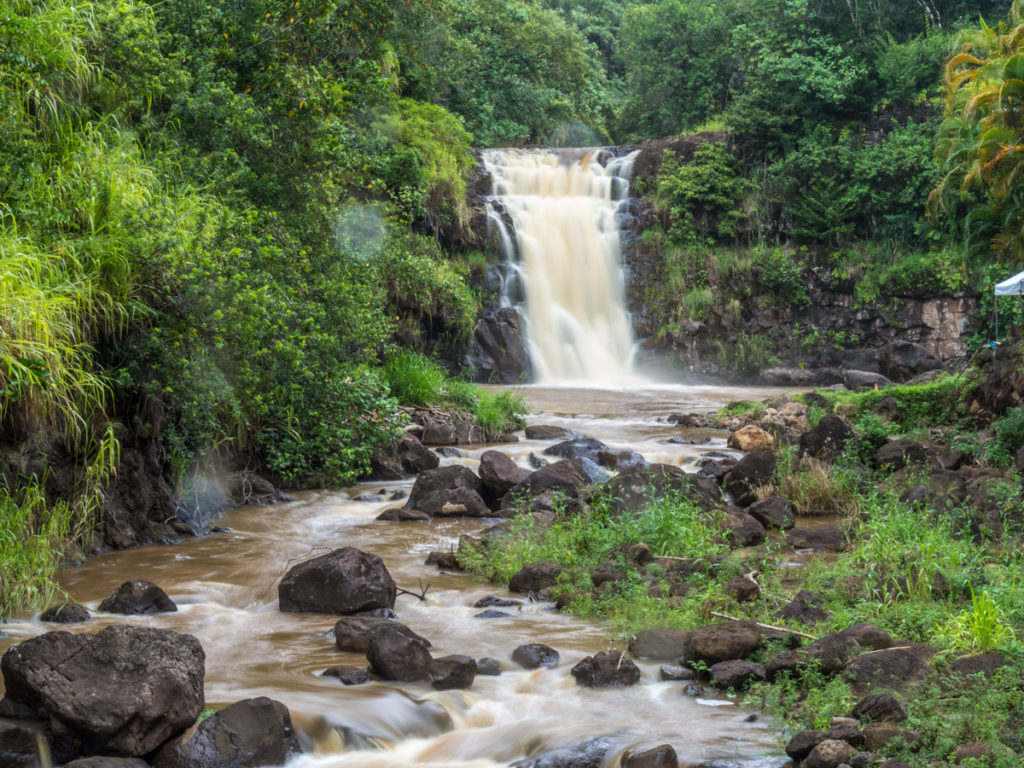 Have you ever wanted to swim in a waterfall in Hawaii? Head to Waimea Falls in Waimea Valley. Grab your tickets in advance here to ensure your admission. Here, you can explore a cultural garden, hike to Waimea Falls, and even attend one of the best luaus on Oahu: Toa Luau. Visiting Waimea Valley is one of the best things to do in Haleiwa.
Read more: Oahu itinerary: 7 days in paradise
Polynesian Cultural Center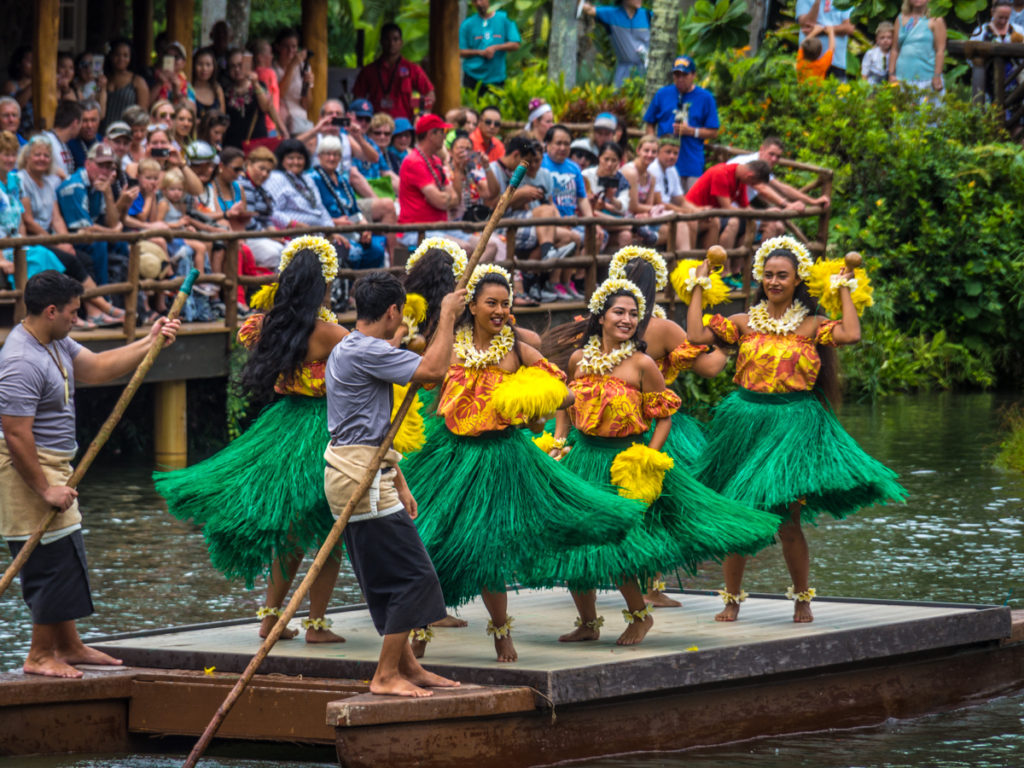 One of the most popular Oahu tourist attractions is the Polynesian Cultural Center in Laie. This is owned and operated by the Church of Jesus Christ of Latter-day Saints. It features BYU students from across Polynesia who share their culture through hands-on activities, demonstrations, and even a luau.
Read more: Exploring the Polynesian Cultural Center: Oahu's best hands-on experience
---
Top North Shore Oahu Adventures
North Shore Oahu is perfect for travelers who like outdoor adventures. There are plenty of tours and experiences for all abilities and skill levels. Here are some activities for your adrenaline-seekers to put on your North Shore to do list:
Shark Cage Diving
For those who want an epic Oahu adventure, sign up for a shark cage diving experience. This is an exhilarating way to get close to sharks in the wild with minimal risk. It's one of the few places in Hawaii to offer this tour.
ATV Rides
There are several ATV tours on Oahu, the most famous being at Kualoa Ranch. But, there's also an amazing North Shore Oahu ATV tour along the gorgeous coastline. Talk about a great selfie spot! You'll even get to check out a farm.
Hiking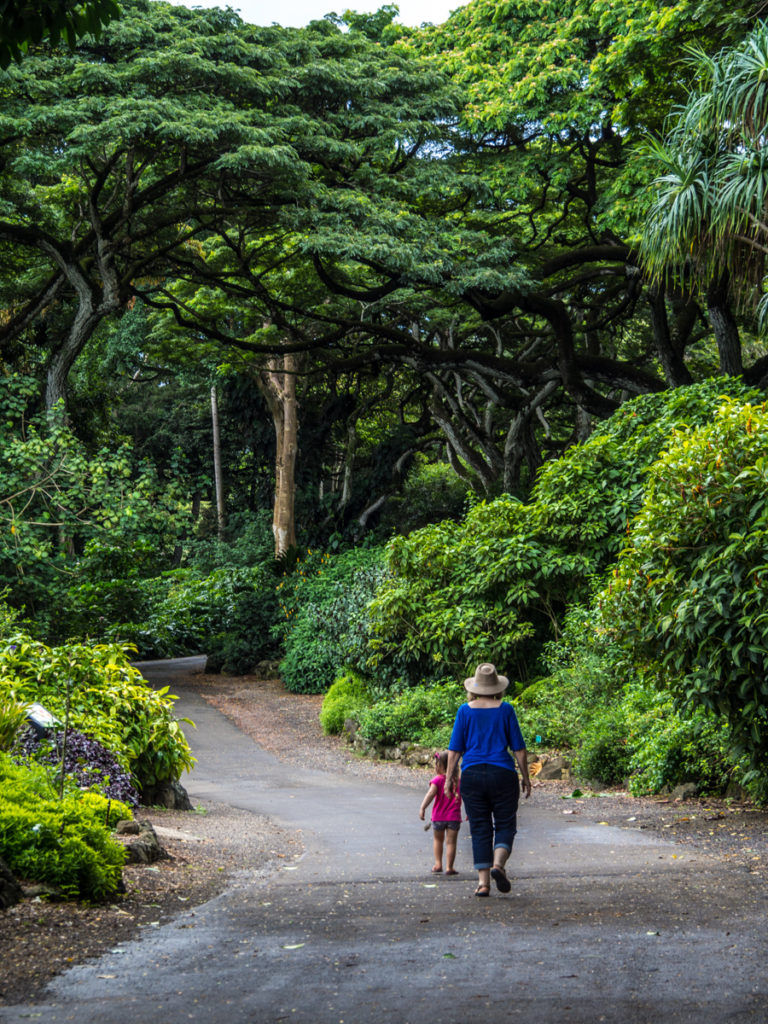 There are also some amazing North Shore Oahu hikes for all skill levels. The Ehukai Pillbox hike is pretty popular for beginner and moderate hikers. The hike from Turtle Bay to Kahuku Point has stunning views. Waimea Valley is a great one for families since it's paved and goes through a lovely garden on the way to the waterfall, but it's long enough to call a hike.
Read more: The 4 best easy hikes on Oahu
---
North Shore Oahu Beaches
Since Oahu is famous for surfing, here are a few North Shore Oahu beaches worth a stop. Some are great for swimming and others are a great opportunity to see professional surfers shine.
Haleiwa Beach
This is a family-friendly beach where people like to snorkel, kayak, and swim in the water. You can even do surfing lessons here or try stand up paddling.
Read more: 10 Fun Things to do on Oahu for $10 or less
Sunset Beach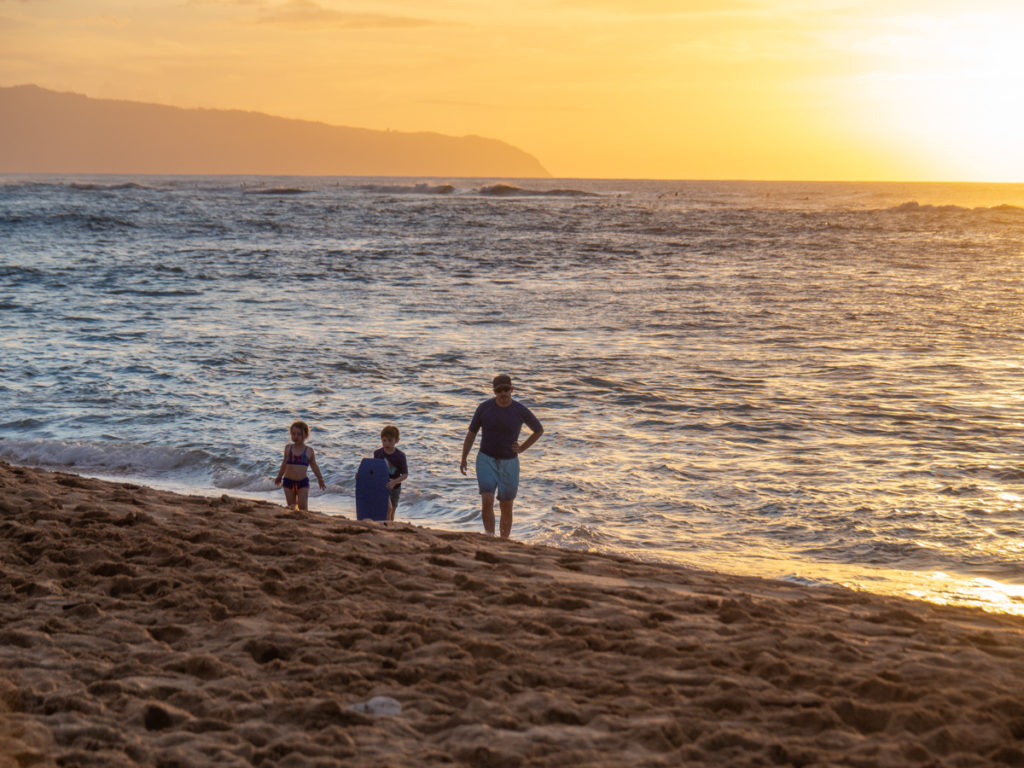 This is a popular surfing beach, and the waves can be massive, especially in winter. It's best to just sit on the beach and watch the surfers as the waves can be too aggressive for the average tourist.
Waimea Bay
This is also a surfing beach; they hold surfing competitions here in winter. During the summer, it's a fun beach to enjoy. This is where you can cliff jump on Oahu, if you are brave. Or you can watch other brave souls attempt it!
Read more: The best beaches on Oahu – and why you should visit each one
---
Where to Eat in North Shore Oahu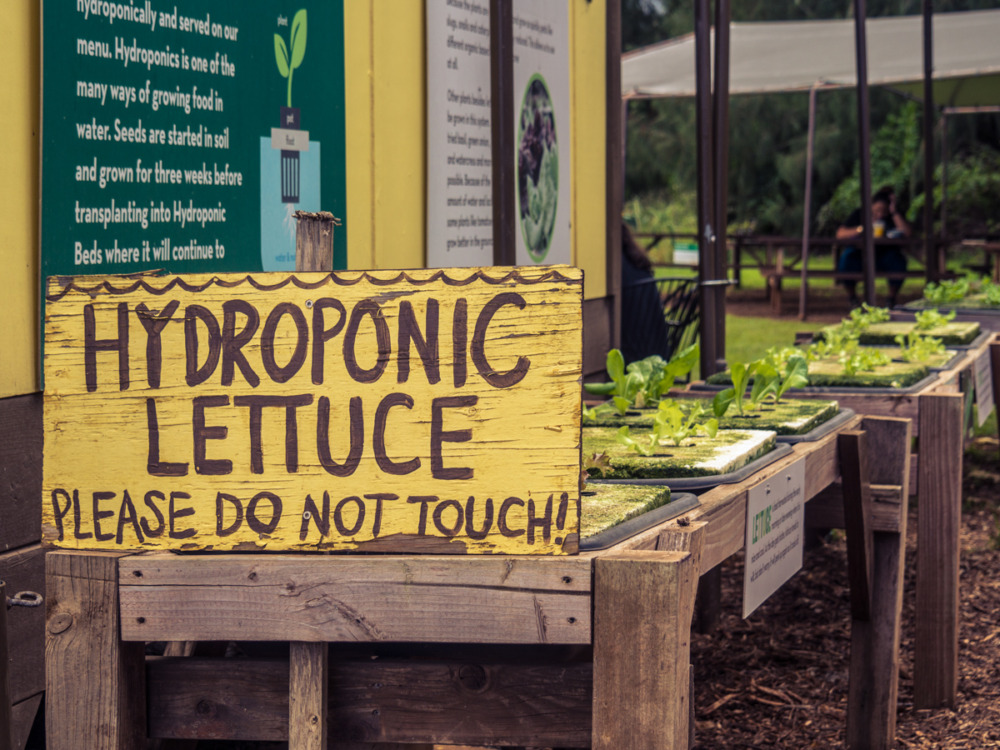 While there are tons of amazing places to eat on Oahu, the North Shore is a foodie's dream come true.
Kahuku Farms
This is one of the best farm-to-table North Shore cafes worth a stop. It's a working farm (you can even take a tour) and they feature fresh wraps, flatbreads, and other lunch items. You'll also want to order an acai bowl. Just trust me. If you have time, be sure to take take a tour – it's a really unique activity and a fun choice for visiting Oahu with kids.
North Shore Shrimp Trucks
The North Shore is famous for its food truck scene, mainly due to all the Hawaiian shrimp trucks. Romy's and Fumi's are the best ones to visit. Their lines can get long so don't wait until you're starving to go.
Ted's Bakery
Another great place to eat in North Shore Oahu is Ted's Bakery. They have a bunch of plate lunch options, but their are known island-wide for their cream pies. You can enjoy it there or take a slice (or a whole pie) back to your hotel.
---
North Shore Oahu Tips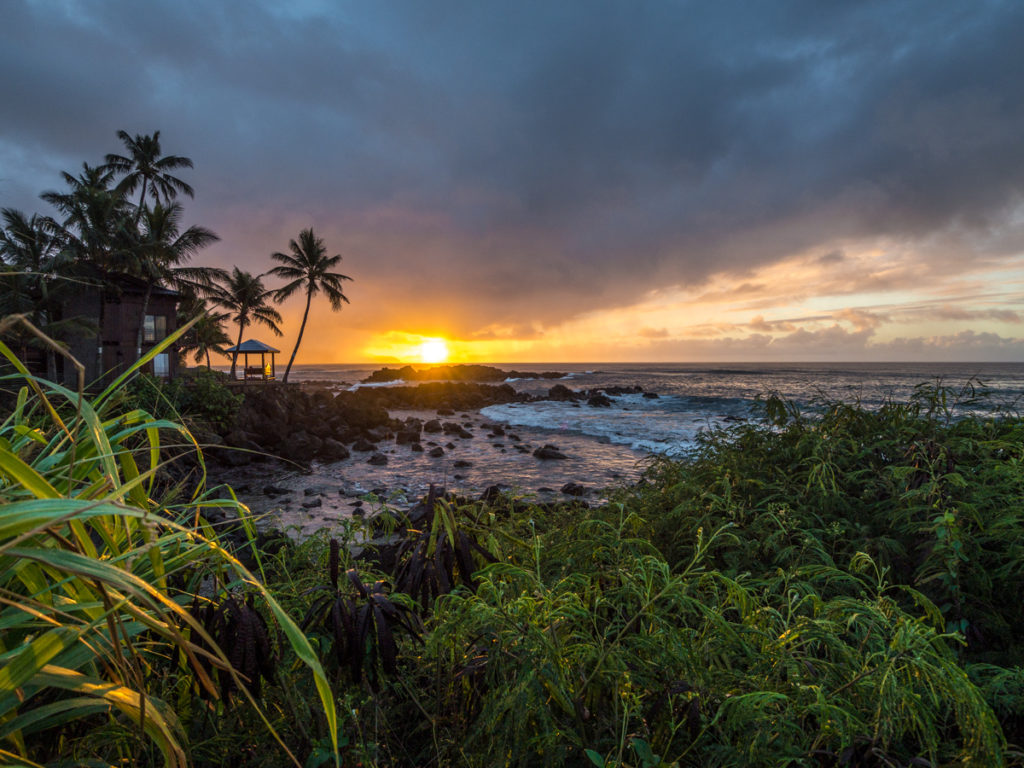 Whether you are visiting the North Shore from Waikiki as a day trip or plan to stay in North Shore Oahu, here are some tips to help you out to round out this Oahu travel blog.
Map Out Everything
The traffic on Oahu is crazy and North Shore traffic is next-level. It can take up to 2 hours to get to the North Shore from Waikiki if there's traffic or construction. It's a smart idea to map things out with drive times (and then add on an extra half hour) so you have a realistic idea of how long it will take and can choose what to do in North Shore Oahu accordingly.
Plan a Whole Day
If you are doing a day trip from Waikiki, it's best to dedicate an entire day to exploring the North Shore. Don't make dining reservations or book a luau that day, unless it's on the North Shore. You don't want to stress about fighting traffic back to Waikiki, and there are so many things to do on North Shore Oahu that you won't want to miss out.
Stay for Sunset
As you can see above, the North Shore is one of the best places to watch the sunset on Oahu! Lots of people like to watch from Sunset Beach or the Haleiwa Beach House, but sometimes you can just pull off at a safe spot like in the photo above.
Get Shave Ice in Haleiwa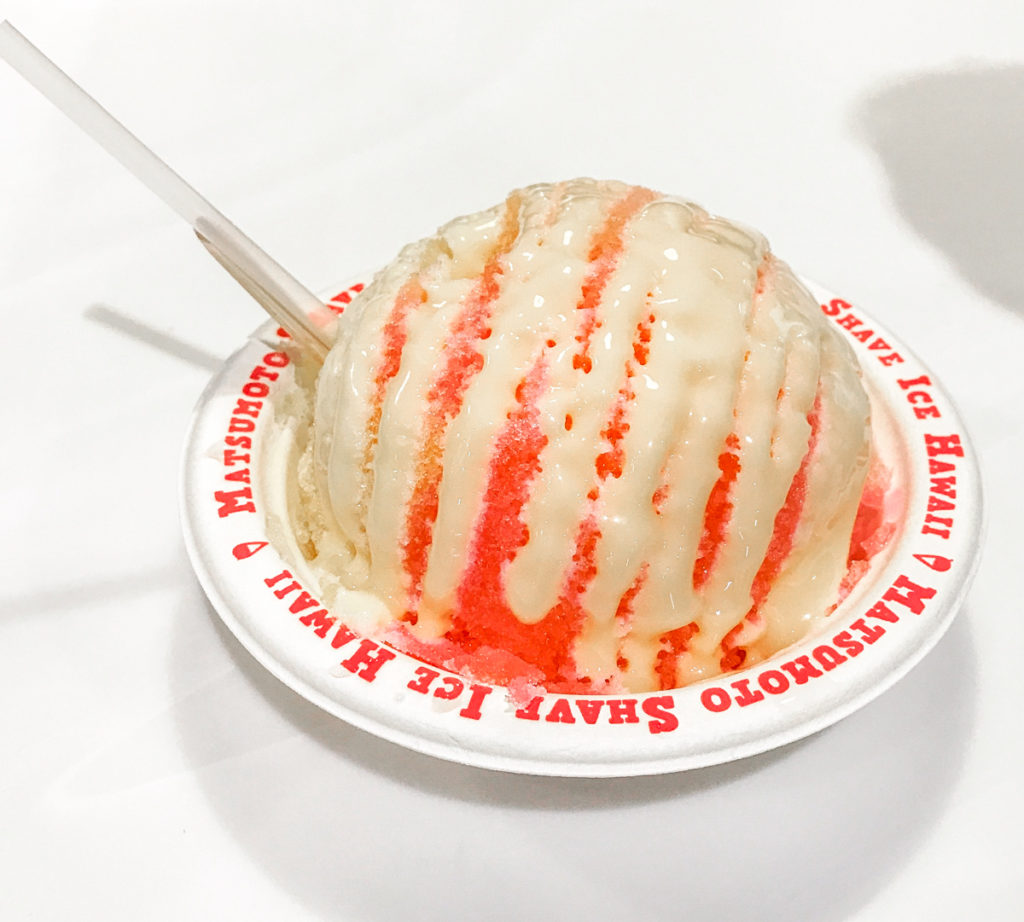 The best place to get shave ice in North Shore Oahu is Haleiwa. Matsumoto Shave Ice is the most famous and a lot of people stop here just to say that's where they went. If you don't want to deal with the long line in the hot sun, head to Kaimana Shave Ice. They have a really cool backyard area to enjoy your shave ice without the crowds.
Read more: In search of the best shave ice on Oahu
---
North Shore Oahu FAQs
How many days should I spend in North Shore Oahu?
Most people just do the North Shore as a day trip on their Hawaii vacation. The Polynesian Cultural Center usually takes up an entire day on its own, so if you do that, plan another day to explore the North Shore. You can definitely stay up there, but you might want to figure out which things you'd like to do up there since it's far from most tourist attractions.
Is North Shore Oahu kid-friendly?
Yes! There are lots of fun things to do with kids in North Shore Oahu! Families love hiking to Waimea Falls, seeing turtles at Laniakea Beach, getting shave ice in Haleiwa, and exploring the Polynesian Cultural Center.
Are North Shore Oahu beaches good for swimming?
Sometimes. Waves can get really big in the winter months. It's really important to check conditions before driving to a North Shore Oahu beach. Pay attention to see if Hawaii residents or locals are swimming there (if not, it's probably not safe). And check to see which beaches have a lifeguard on duty.
Plan your trip to the North Shore of Oahu
By now, you should have all the information you need to plan your North Shore Oahu adventure. You know where to go, the best things to do, and even where to eat. Bon voyage!
About Marcie
Marcie Cheung is a Hawaii travel expert who runs Hawaii Travel with Kids and Hawaii Travel Spot. She's visited Hawaii more than 40 times and studied hula for 20 years. She's also written digital travel guides for Oahu, Maui, Kauai, and the Big Island.
See all of our Hawaii travel planning resources in one place

Travel planning resources:
Compare rental car prices for Hawaii
Buy a top-rated travel insurance policy
5 simple money-saving hacks for booking.com

General Hawaii resources:
How to visit Hawaii on a budget
Renting a car in Hawaii: 10 things you NEED to know
What to pack for Hawaii
Is a cheap GoPro knock-off worth it?

Hawaii with kids:
What's the best Hawaiian island for families?
Is it worth visiting Hawaii with a baby?
Ultimate packing list for Hawaii with kids
Top 10 things to do with kids on Oahu
The best snorkel gear for kids of all ages

Oahu resources:
Best Oahu travel guide book
Perfect 7 day Oahu itinerary
Where to stay on Oahu
Family-friendly Oahu vacation rentals
Cheap Places To Stay On Oahu
10 Fun Things to do on Oahu for $10 or less
Getting the most bang for your buck on your Go Oahu discount card
Insider tips for visiting the Polynesian Cultural Center
The best beaches on Oahu (and why to visit them)
Where to find the best shave ice on Oahu
The best easy hikes on Oahu
North Shore Oahu complete visitors guide
Kayaking to the Mokes with Twogood Kayaks
Family-friendly kayaking with Holokai Adventures
Visiting Pearl Harbor

Maui resources:
Best Maui travel guide book
Perfect 3 day Maui itinerary
Cheap Places To Stay On Maui

Big Island resources:
Best Big Island travel guide book
Perfect 5 day Big Island itinerary
Cheap Places To Stay On the Big Island

Kauai resources:
Best Kauai travel guide book
Perfect 3 day Kauai itinerary
Cheap Places To Stay On Kauai
Still planning? Pin this for later!