When we first told people we were going to spend five weeks on Oahu, mostly they thought we were crazy. Could there really be that many things to do in Oahu with kids to keep us busy for so long?
Yes. Without a doubt.
And we didn't even see everything!
We settled into our HomeExchange house on the tranquil Windward side of the island – far from the tourist-frenzied hub of Waikīkī – and it was a great base for exploring all of the great kid activities on Oahu while still mixing in tons of r&r.
We know there are plenty of other kid-friendly activities on Oahu, but we really focused our time on experiences that are special or unique to the island. I polled the kids about their favorites before writing this article and everything on this list has been approved by them. Let us know in the comments if you found other amazing kids activities on Oahu!
Our top things to do in Oahu with kids
Beaches, beaches and more beaches

You can't visit Hawaii without enjoying at least a few days at the spectacular beaches. The good news is that with over 200 miles of shoreline on the island, you never need to visit a crowded one!
Check out our rundown of awesome beaches on Oahu – and what activities they're best for.
---
Scour the island for the best shave ice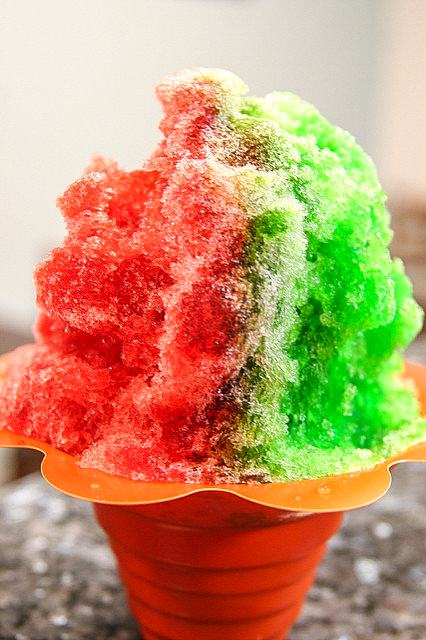 Every kids loves a treasure hunt, especially if the "treasure" is a sweet treat! Hawaii is the home of shave ice and every spot is a little different, so get out and try a few.
Our favorites shave ice shops around Oahu
---
Take a hike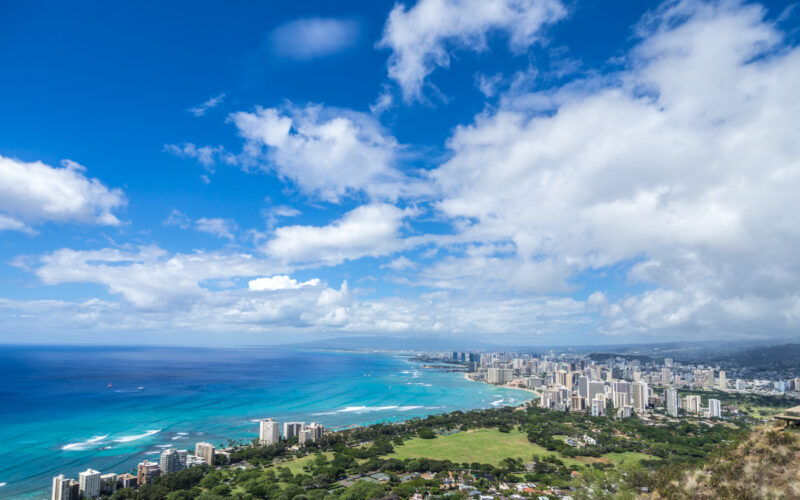 Oahu isn't just about white sand beaches. The island was formed by two shield volcanoes – one of them absolutely massive in size – and their remnants have left behind some amazing places to explore on foot. So velcro up your sneakers and take in the stunning scenery!
Choose from one of these easy, kid-friendly hikes on Oahu
---
Try a new kid-friendly adventure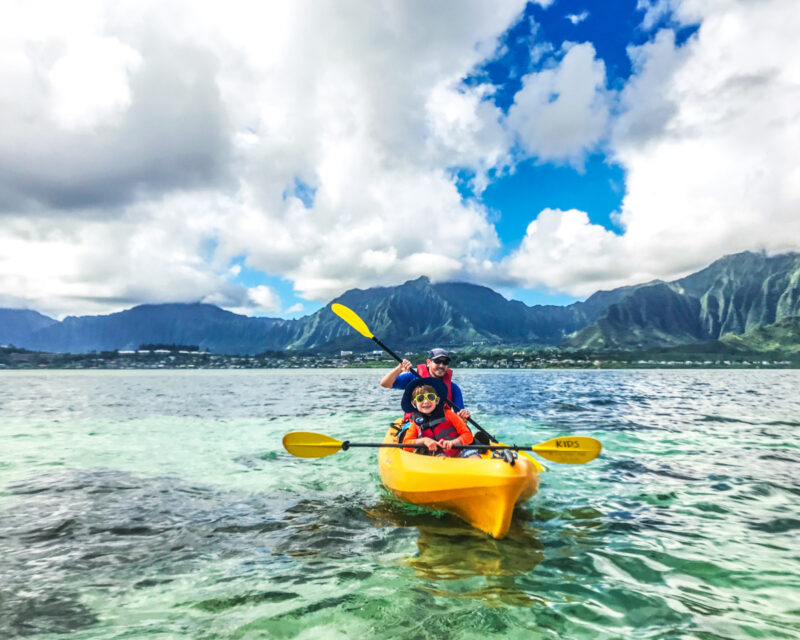 One of the best parts of travel with kids is watching them tackle new challenges and discover new passions!
If your kid loves jumping in the waves, get her a pint-size boogie board and teach her how to ride them. Find our top boogie boarding beaches here.
If you have a swimmer, put a life jacket on him and teach him how to snorkel the crystal-clear waters. Some kids prefer to start out with their regular goggles, but for the best experience surprise with his own kid-sized snorkel gear. Find the best options for each age here.
Has your family ever tried kayaking? It's a great, relaxing way to get out on the water! You'll love seeing the island from a new perspective – with the imposing Ko'olau mountain range as your backdrop – and even having the opportunity to snorkel in unique spots. It can also be fun one-on-one time if each parent takes one kid in a tandem kayak. We paddled with two wonderful companies on the windward side during our time on Oahu:
-Holokai Adventures offers lots of instruction and an easy paddle to horseshoe reef. This is a great opportunity for families new to kayaking and snorkeling! Paddling time is around 20 minutes each way. Read all the details here.
Pro tip: When your tour is done, stop by to visit Uncle Bobby Puakea to talk story and learn how he makes traditional wooden racing canoes by hand!
-If you've paddled before or are in good shape, Twogood Kayaks will take you all the way to "the Mokes" for snorkeling, a slightly harrowing hike and even kayak surfing (that's "a thing" and it's awesome!!!). Paddling time is about one hour out and 45 minutes back. Check our review here.
---
Learn all about Polynesian culture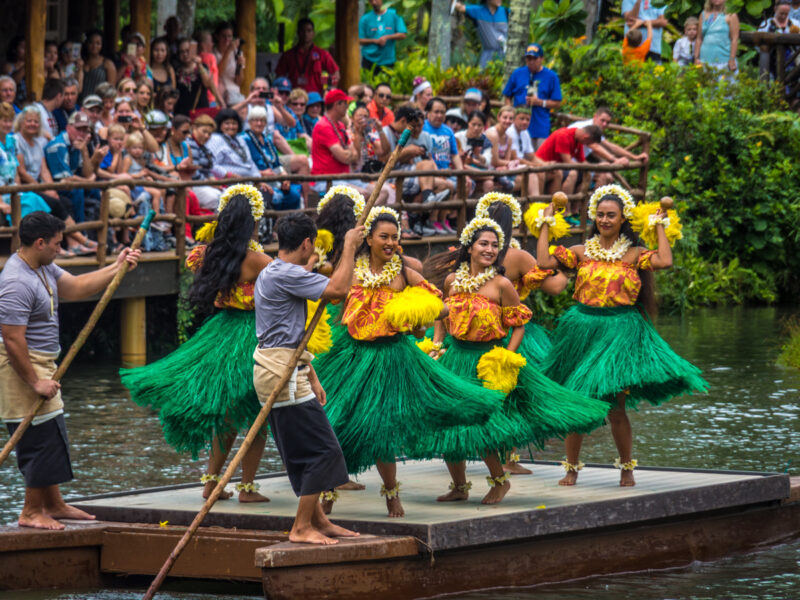 One of the best family activities on Oahu is visiting the Polynesian Cultural Center in Laie. The center gives you the opportunity to learn about the many cultures of the "Blue Continent" as you journey through villages representing different islands – Hawaii, Samoa, Tonga, Fiji, Tahiti and Aeotearoa (New Zealand). The center also offers two different evening performances to showcase the unique dances of each island.
Read more: all about visiting the Polynesian Cultural Center here.
---
Become wayfinders, geologists and historians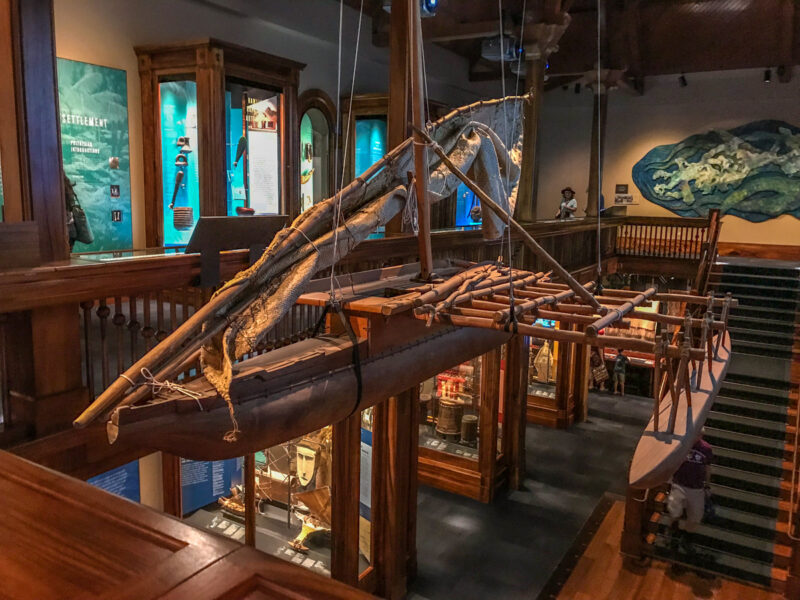 You know a museum is a hit when you take the kids there twice and the kids ask to go back a third time. No joke!
Honolulu's Bishop Museum is simply wonderful. You can think of it as a natural history museum, a cultural museum and a science museum all rolled into one, and focused on things that make Hawaii so unique. The science adventure center focuses on the geologic processes that have shaped Hawaii and the flora and fauna that now inhabit it. The Pacific Hall introduces the Hawaiian pantheon and ritual objects, artifacts used for fishing and more, while an adjacent fascinating exhibit teaches visitors about the connections between islands of Polynesian – historical, cultural and linguistic.
But our kids' favorite part was the Wayfinders planetarium show. The movie is focused on the Hokulea, Hawaii's famous voyaging ship that has revived a passion for the traditional ways of navigating – think about the ancestors from Moana, but now you'll learn how they really did it! In the afternoon presentation, the movie is interrupted several times to display local star maps and teach traditional wayfinding skills. How cool is that? Our kids begged to go to the movie again, so make sure you take you little ones to see it when you visit Oahu! Oh, and the movie will only set you back $3 per person.
We really can't say enough great things about the Bishop Museum (in case you couldn't tell). Even better? You can get freeeee like we did if you're a member of an ASTC-affiliated science center back home or you can use your Go Oahu card for admission (read this article to find out how to get the best value from your Go Oahu card).
Check out more hot tips for visiting Hawaii on a budget
---
Sample the local specialties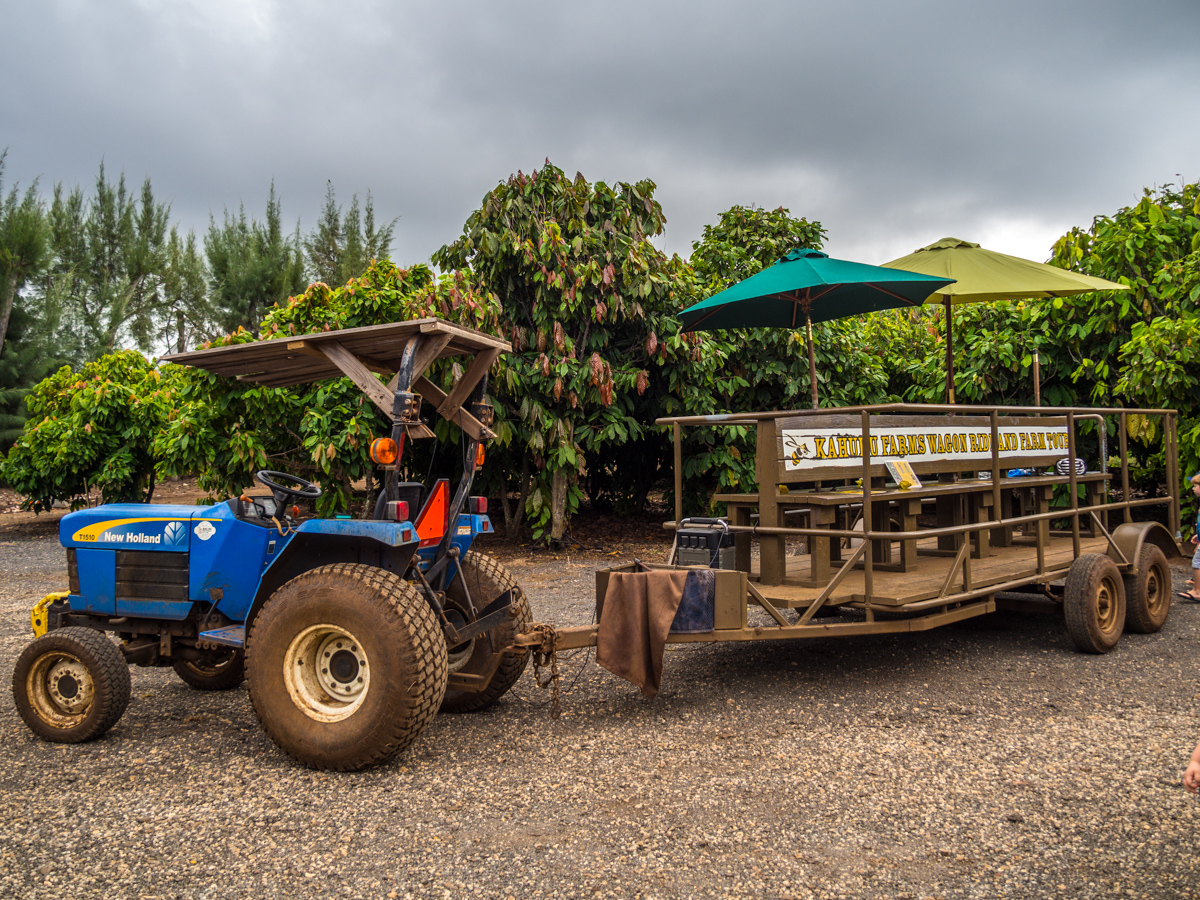 Our city kids mostly think that apples grow on display shelves in the grocery store. Give your kids the gift of seeing where food really comes – and the hard work and innovation it takes to grow it – at Kahuku Farms. On the Grand Tour you'll learn the nuances of different crops and even the behind-the-scenes forces that influence how small- and medium-scale farming is done today. We learned about things like inter-island vs island-to-domestic markets, the importance of middlemen, the life cycle of a guava tree and more. After the tour, you'll get to taste some of the farm's most unique fruits, but save room for the cafe food: it's some of the freshest, most creative we sampled on Oahu!
Not into fruit? How about grabbing a bowl of poke from The Hibachi in Kailua. They have so many choices that everyone is sure to find an option.
---
Pay tribute to the fallen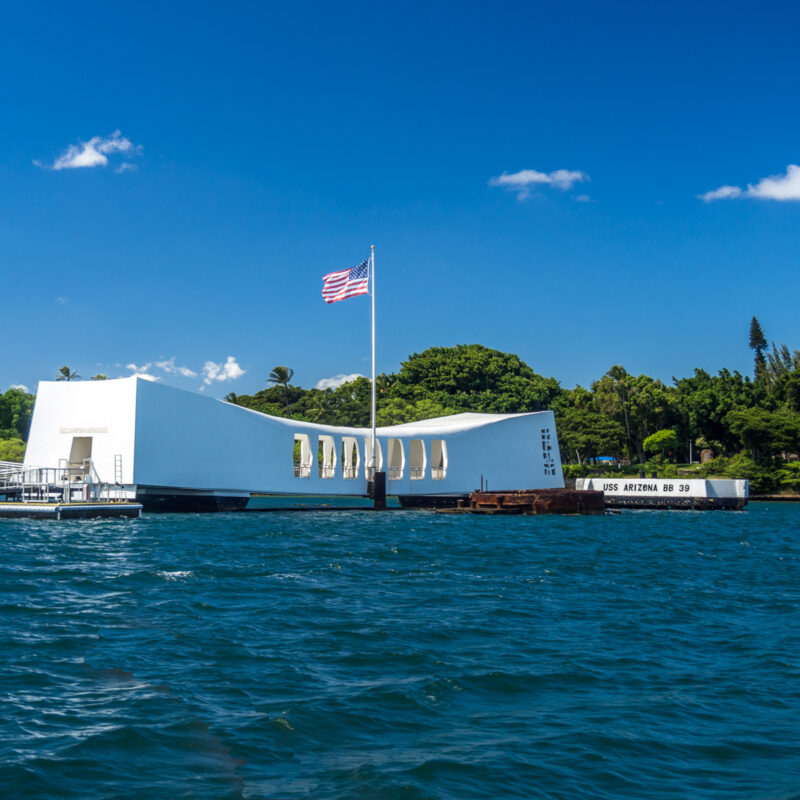 It's never easy to talk to kids about tragic events, but a visit to Pearl Harbor offers many angles to gently – but meaningfully – introduce your children to the attack that played such a defining role in modern world history. While the USS Arizona memorial is closed indefinitely for repairs, there are still lots of other sites to explore.
Get all the details and options here for visiting Pearl Harbor with kids
---
Visit America's only royal palace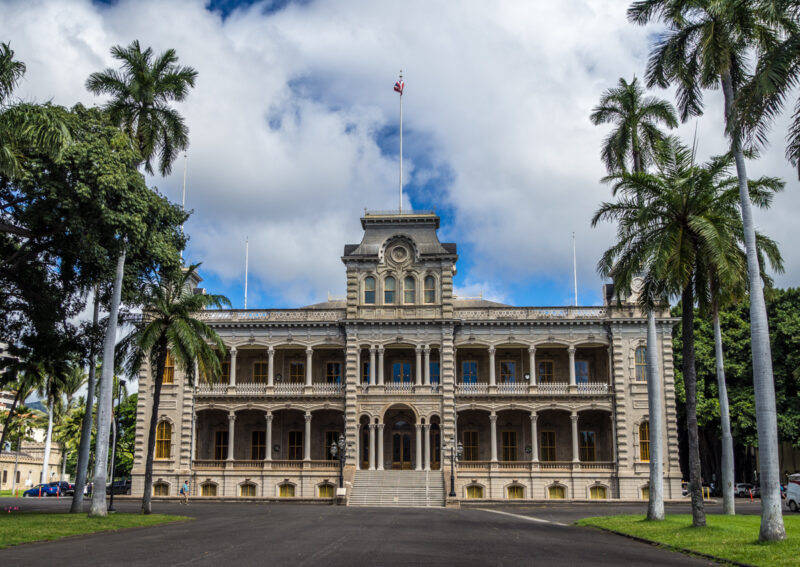 Iolani Palace sits right in the center of Honolulu and is a symbol of so many aspects of contemporary Hawaiian history. The palace's European styling showcases King David Kalākau's love of European royal grandeur, but with much of the interior rendered in luscious koa wood. It was only occupied by the powerful ali'i for 48 years before the overthrow of the kingdom, but now more than a century later it stands as a symbol of native Hawaiian pride. Our 7yo found the included audio guide tour to be extremely engaging. Admission is included on the GoOahu card!
---
See the rugged side of Oahu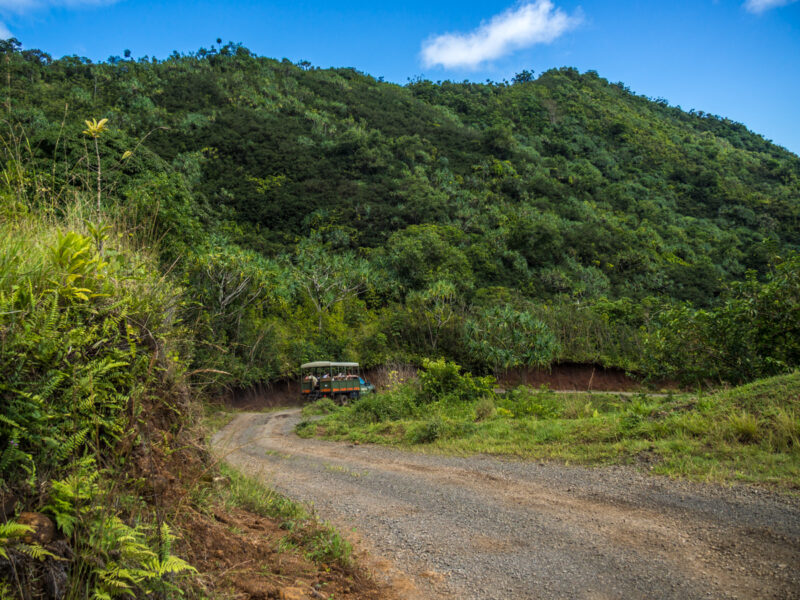 Up on the Windward coast, you're sure to be WOWed by the stunning mountain scenery. Get up close with the land at Kualoa Ranch, where you can choose from activities ranging from Catamaran tours to horseback riding to visiting the sets of movies filmed on-site. There are options for every age and interest, and most tours are only 1-2 hours so there's plenty of time left in the day to hit the beach or another activity. You can also do this on your GoOahu card – get more details here.
Renting a car on Oahu? Get all the info on how to travel with a car seat
---
Get lost in a pineapple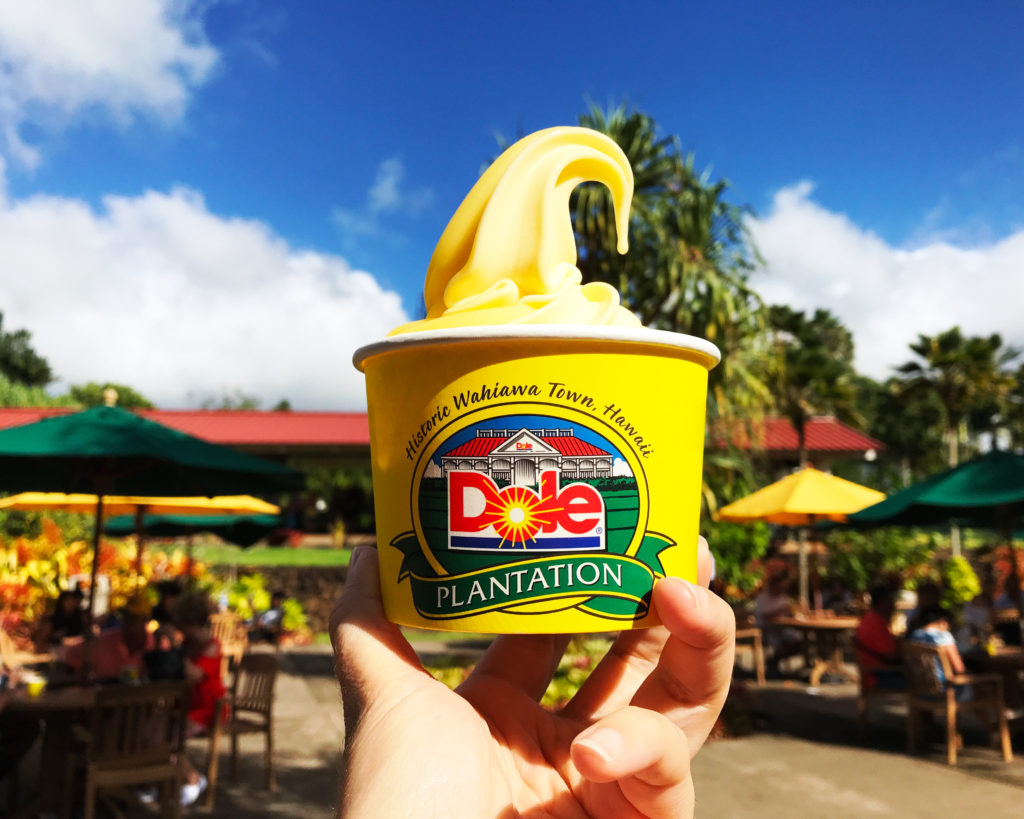 The Dole Plantation offers tons of pineapple-themed activities: a garden tour, a train ride and one of the world's largest mazes. It's a great place to stop on your wait to the North Shore to let the kids burn off some steam while exercising their brains. We were excited to find that each marker in the maze is named after one of the Hawaiian islands and gives easy-to-digest facts about it. The maze took us about 45 minutes and was fun for all. (Pineapples actually played an important role in Hawaii's history – read about it here.)
Speaking of digestion, the other reason to stop at the Dole Plantation is for a cup of their famous Dole whip. It's a great indulgence on a hot day and big enough for the family to share. There's also an enormous gift shop (probably the biggest in the state), but you can choose whether to walk through it or around it depending on how many hours you want to spend listening to your kids ask for things.
---
Chase rainbows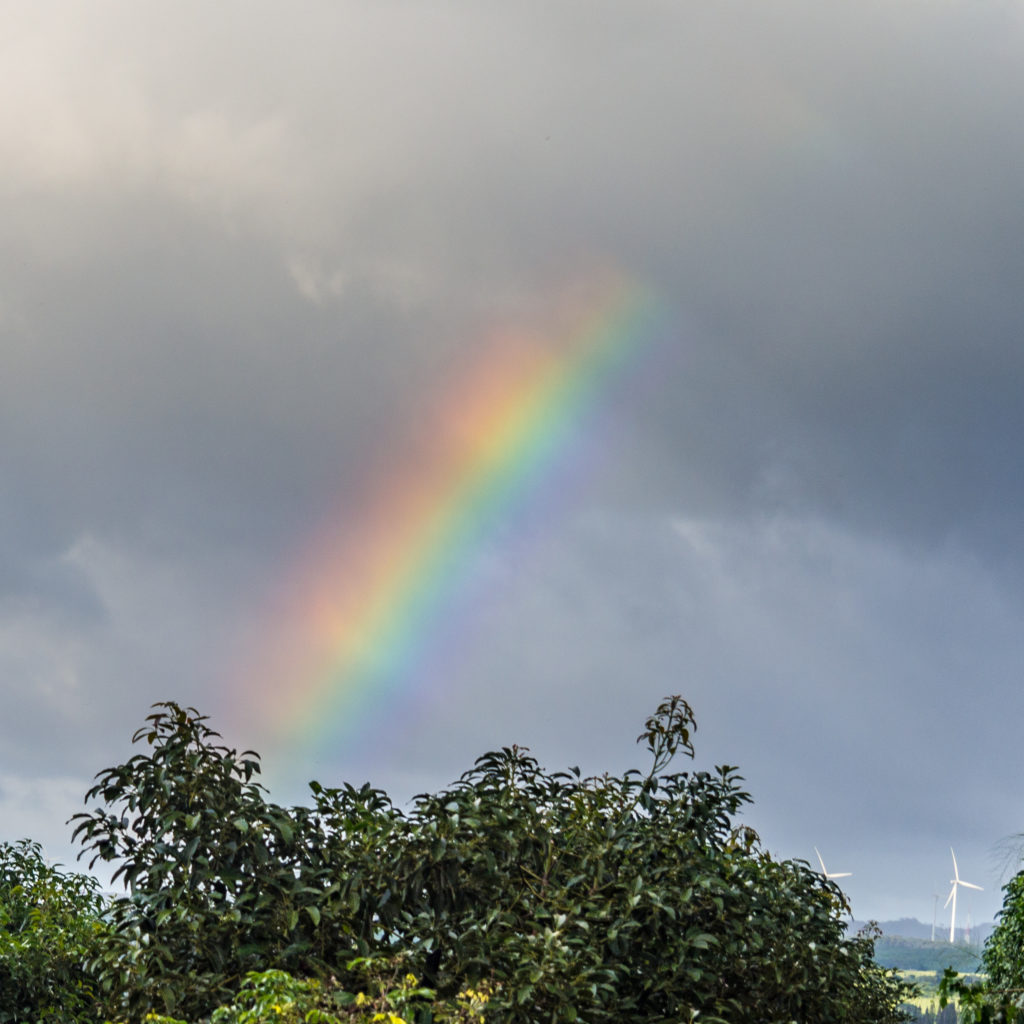 No matter how old you are, there's something magical about rainbows… and Oahu offers plenty of opportunities to spot them! You have the best chance of seeing a rainbow when the sun is at your back and you're looking at rainy skies. A few spots where we had lots of luck finding rainbows on Oahu were Kaneohe Bay (where is rains nearly every morning), Waihawa (near the Dole Plantation) and numerous times driving from Honolulu to Kaneohe along Likelike Highway in the afternoon – that's the best place for rainbows on Oahu and you can often see the whole rainbow stretching across the highway!
And finally, the most important thing to do in Hawaii…
Find Aloha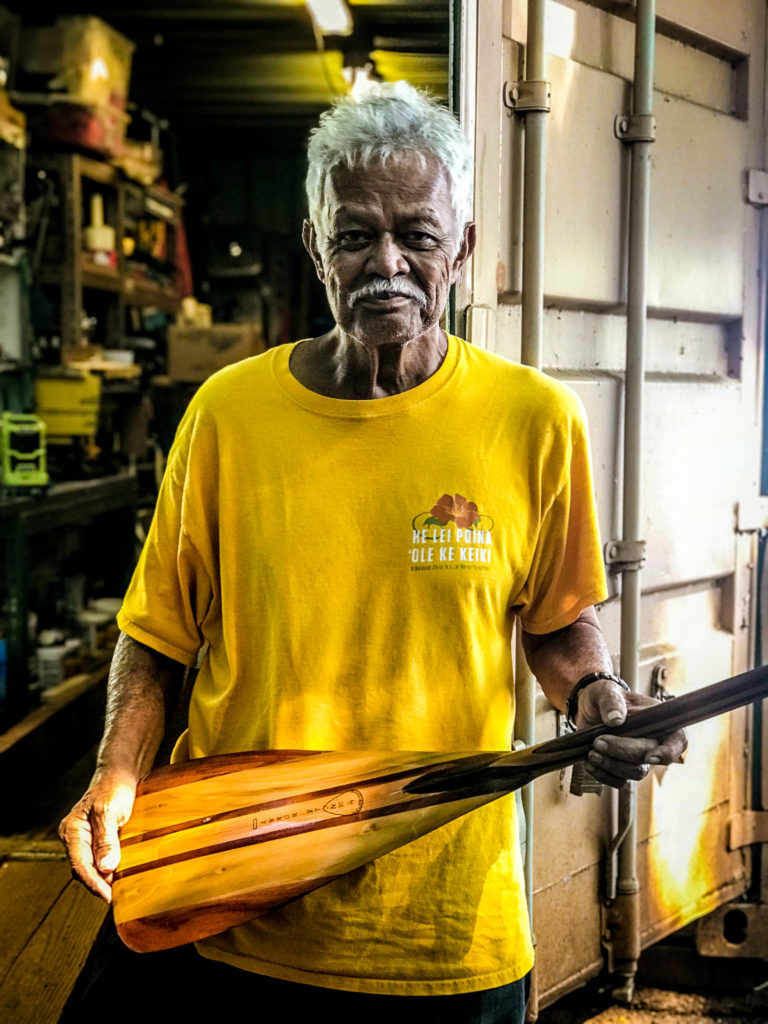 Hawaii may be a part of the United States, but the Hawaiian culture lives on. Step away from the tourist attractions and make friends with a local. Slow down to "island time" and find yourself in conversation about old Hawaii, hear about the struggles and joys of people living on Oahu and maybe even get the inside scoop on where to find the best plate lunch.
---
Where to stay on Oahu
Check out this detailed guide to help you decide where to stay for your family trip to Oahu. Here are a few quick picks by area to get you started:
If you want some extra space to stretch out and all the comforts of home, check out one of these best vacation rentals on Oahu for families.
Use the interactive map to find vacation rentals and hotels in Oahu, Hawaii
---
More resources to plan your trip to Hawaii
See all of our Hawaii travel planning resources in one place

Travel planning resources:
Compare rental car prices for Hawaii
Buy a top-rated travel insurance policy
5 simple money-saving hacks for booking.com

General Hawaii resources:
How to visit Hawaii on a budget
Renting a car in Hawaii: 10 things you NEED to know
What to pack for Hawaii
Is a cheap GoPro knock-off worth it?

Hawaii with kids:
What's the best Hawaiian island for families?
Is it worth visiting Hawaii with a baby?
Ultimate packing list for Hawaii with kids
Top 10 things to do with kids on Oahu
The best snorkel gear for kids of all ages

Oahu resources:
Best Oahu travel guide book
Perfect 7 day Oahu itinerary
Where to stay on Oahu
Family-friendly Oahu vacation rentals
Cheap Places To Stay On Oahu
10 Fun Things to do on Oahu for $10 or less
Getting the most bang for your buck on your Go Oahu discount card
Insider tips for visiting the Polynesian Cultural Center
The best beaches on Oahu (and why to visit them)
Where to find the best shave ice on Oahu
The best easy hikes on Oahu
North Shore Oahu complete visitors guide
Kayaking to the Mokes with Twogood Kayaks
Family-friendly kayaking with Holokai Adventures
Visiting Pearl Harbor

Maui resources:
Best Maui travel guide book
Perfect 3 day Maui itinerary
Cheap Places To Stay On Maui

Big Island resources:
Best Big Island travel guide book
Perfect 5 day Big Island itinerary
Cheap Places To Stay On the Big Island

Kauai resources:
Best Kauai travel guide book
Perfect 3 day Kauai itinerary
Cheap Places To Stay On Kauai
Oahu guidebooks
Still planning? Pin this article for later!