The Phoenix area holds a special place in our hearts – I've visited at least a dozen times since my aunt and uncle moved there two decades ago, and in many ways it feels like a second home. We have collectively experienced the city through many lenses: as a teen visiting with family, on my own as a young adult, as a couple with local friends, and most recently as a family with our own young children.
I've also visited in every season – yes, even in the middle of summer – and there are plenty of Phoenix kids activities whenever you go. If you're thinking about coming for a visit with your own family, check out our favorite Phoenix attractions for kids; we've also noted the best indoor activities for kids in Phoenix.
Read on to start planning your own Scottsdale and Phoenix family vacation!
Where to stay in Phoenix or Scottsdale
We've never had to stay in a hotel in Phoenix because we're always lucky enough to stay with family. But I have some great recommendations for you all the same!
For families who want a resort-like getaway but without sharing space with strangers, this house in Scottsdale is an incredible option. There's space for the whole family to stretch out, plus activities to keep you busy all day – from the heated pool and hot tub to ping pong to basketball and more! It sleeps 10 people comfortably, so feel free to bring the grandparents. Click here to check availability and prices.
The same owner has another amazing house in Scottsdale. It's perfect for staycations or trips where you want a mix of go-go-go activities and laid back time. This one will accommodate 8 people, so it's still plenty of space to stay with another family. Click here to check prices and availability.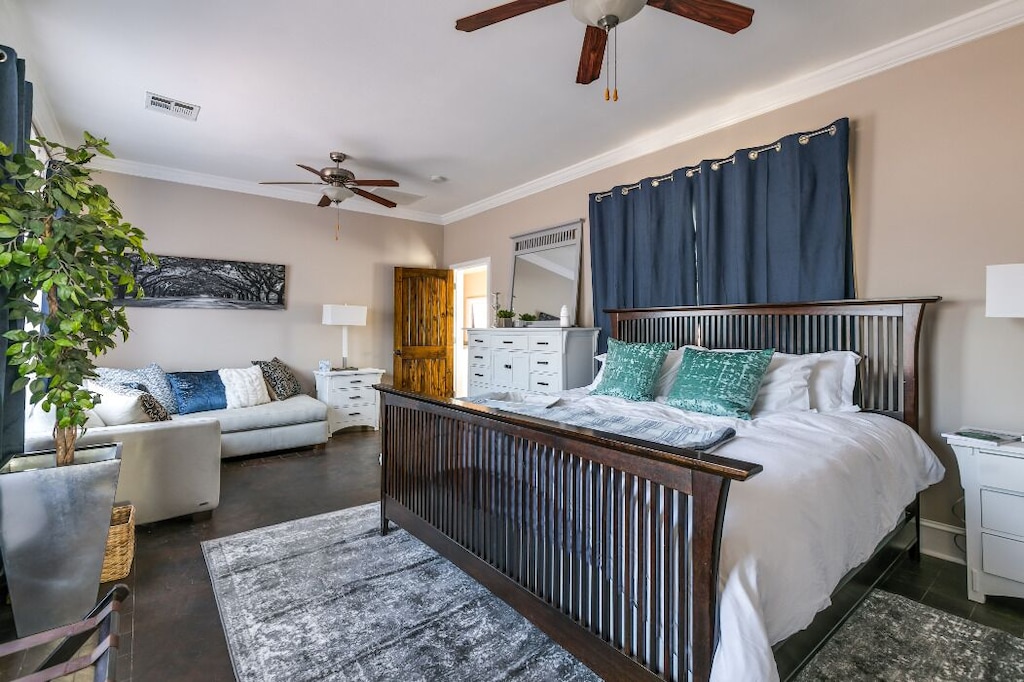 If your focus is on visiting Phoenix's cultural highlights in downtown, I recommend checking out this beautiful vacation rental in the hip Willo neighborhood. Our friends live in the area and it's a wonderful walkable oasis in the crowded city. You're just a 5 minute walk from the Encanto/Central light rail station and the Heard Museum. If you don't want to rent a car, you can easily take the light rail to the Children's Museum and the Science Center. It's also close to the airport and accessible via light rail! Click here to check prices and availability.
Here's a helpful list of family-friendly vacation rentals in Scottsdale.
If we ever stay at a hotel in the Phoenix area, you'd better believe it will be the Hyatt Regency in Scottsdale. It's well-located to get to some of the best things to do in Scottsdale with kids (or without them), but also offers tons of on-site activities if you don't feel like going anywhere. The Hyatt has a massive pool area with a towering waterslide, a kids club that includes everything from nature walks to learning about the local Native American tribes, guided hikes and plenty of dining options for every preference. On Friday afternoons they even have a wildlife expert introducing birds of the region followed by performances by Native American dancers! I'm really excited to explore the Hyatt Regency next time we're in town. Click here to check availability and prices.
Want additional options? There are tons of great Scottsdale resorts for families!
Use the interactive map to find vacation rentals and hotels in Phoenix, Arizona
---
Things to do in Scottsdale with kids
There are so many Scottsdale kids activities that you could spend a few days without leaving this pleasant enclave! You'll find everything from nature and wildlife to sophisticated museums to sports among these things to do with kids in Scottsdale.
Scottsdale train park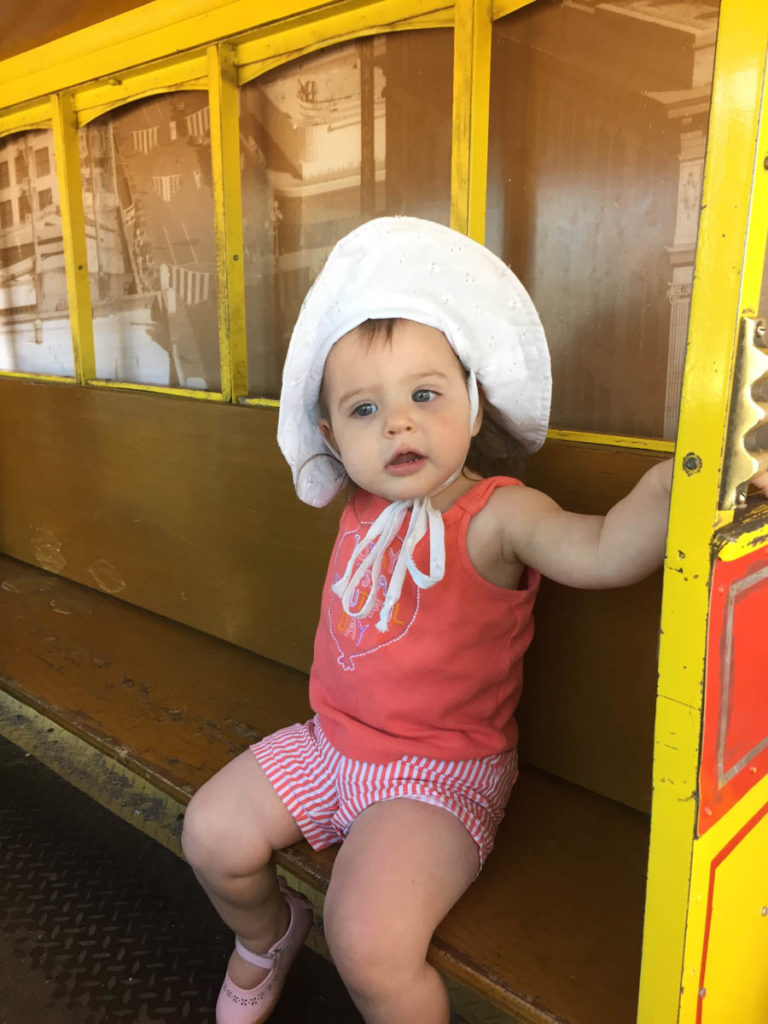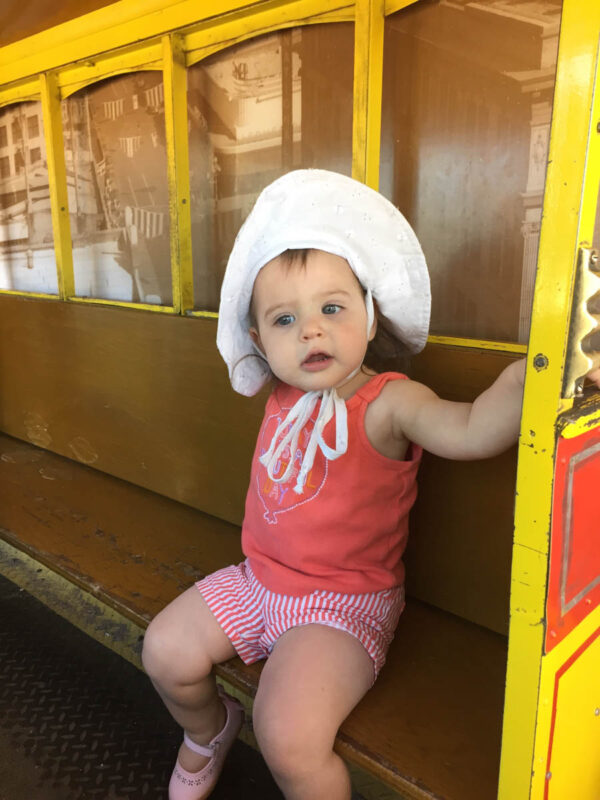 The McCormick-Stillman Railroad Park is a must-visit if you are looking for fun things to do with kids in Scottsdale. Some highlights include a miniature train ride, indoor (air conditioned) model trains, shaded playgrounds and a vintage carousel.
There is plenty of parking and admission is FREE. You will need to buy tickets for the train or the carousel ride. Make sure to bring a picnic lunch and hang out under one of the many shaded trees on the property. Concessions are available for purchase as well.
Our favorite stopping point is the enormous indoor model train area. You will spend plenty of time following your littles as they chase the model trains around the room. You could easily spend half a day at the park. This is one of the really popular kids activities in Scottsdale, so try to visit at off-peak times.
Pro tip: Make the most of your time driving around Arizona with the free RoadTrippers app. It helps you plan your route and shows you tons of unique stops along the way. Get $5 off RoadTrippers Plus with coupon BTR5QTP.
Take a nature walk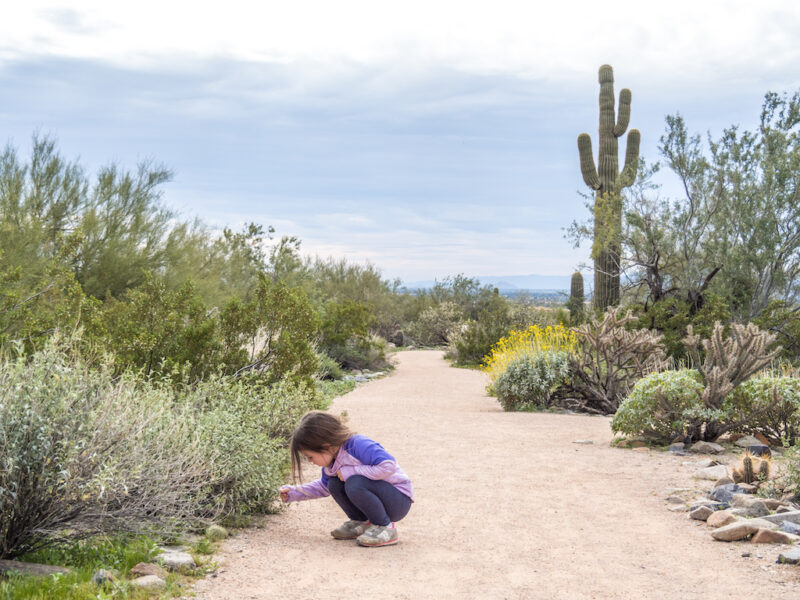 Scottsdale is full of wonderful opportunities to see the desert landscape up close, without driving far. The Gateway Trailhead and Lost Dog Wash Trailhead just north of Shea Boulevard offer flat, stroller friendly walks that even have signs explaining the desert life. The scenery is so lovely that we went back to have our professional family photos taken at Gateway!
I went back solo to do one of the easy loops at Lost Dog Wash and it's a great option for older kids up through teens provided they have proper shoes. The trail is very rocky (since you're mostly hiking up a wash) but not challenging and you can mix and match different pieces of the trail system to put together a route that's a short as 2 miles and has tons of wonderful desert scenery. Taking a hike or nature walk tops my list of the best free things to do in Scottsdale, whether you're visiting with kids or not.
Read more: 8 great things to do in Arizona with kids
OdySea Aquarium
(*Great for hot weather)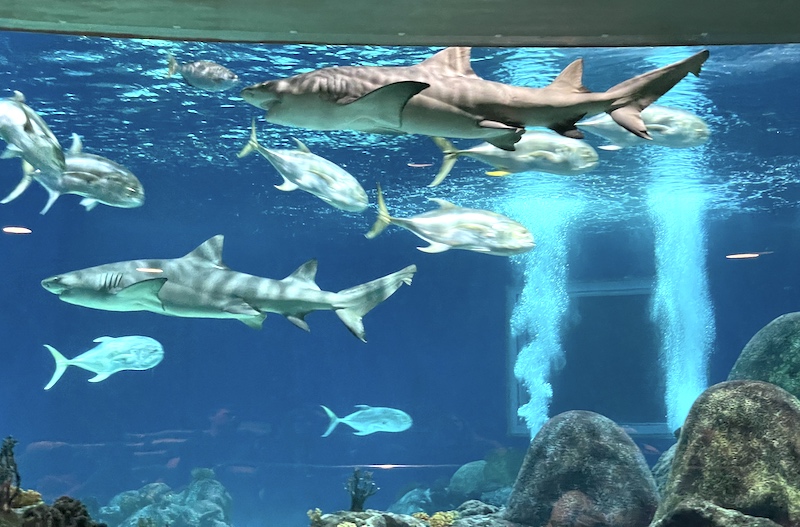 We finally visited the OdySea Aquarium in Scottsdale on our 2022 trip and it was cooler than any of us could have imagined! My kids have named it their favorite aquarium ever, even topping the Newport Aquarium in Cincinnati (coincidentally built by the same team). There's tons to love at this AZA-accredited aquarium:
Of course you'll also find many of the usual aquarium attractions. It's so well-designed that there's no jostling for position in the enormous viewing windows and I love that both OdySea and Newport take visitors on a specified pathway so that there's no confusion about whether or not you've missed anything amazing.
To see it all, plan to be there for 3-4 hours. You can grab lunch at the restaurant in the aquarium or one of the other spots within the Arizona Boardwalk complex and then head over to Butterfly Wonderland (below). Afterward it's easy to hop up to Scottsdale Quarter for strolling, snacking and shopping. There's one complete day for your Scottsdale family vacation itinerary!
Pro tip: Bring your zoo or aquarium membership card from home to score a 50% discount, and try to arrive early if you're visiting during busy season as the line can be enormous. If you don't have an AZA membership card, consider purchasing a discounted combo ticket that covers both OdySea and Butterfly Wonderland.
Butterfly Wonderland
(*Great for hot weather)
Up in Scottsdale there's a new haven for young nature lovers. Within the Salt River Pima-Maricopa Indian Community you'll find America's largest indoor butterfly pavilion at Butterfly Wonderland. There are over 3,000 butterflies flitting around, and the tropical rainforest climate makes for a more diverse set of species than we're accustomed to seeing at the butterfly pavilion in LA.
There's a strong educational emphasis at Butterfly Wonderland beyond just looking at the butterflies in the pavilion. Your visit begins with a showing of the excellent film Flight of the Butterflies and continues with a stop in the hatchery. Even a few years later our kids still talk about things they learned from the movie, making this one of the best educational kids activities in Phoenix. The hatchery was a new experience for our family and it was fascinating to see the varied appearances of each species' chrysalises. Some even have a metallic look!
Admission to Butterfly Wonderland isn't cheap, though, at $22 for adults, $20 for teens and $15 for children ages 3-12. The only way we found to receive a discount in admission on a single visit is to purchase a combo ticket with one of the other attractions on-site (OdySea Aquarium and Laser+Mirror Maze). However, if you're local and expect to visit often there's an annual pass option priced at $60 per adult and $35 per child – and currently discounted to just $44 per adult and $30 per child.
Explore Old Town Scottsdale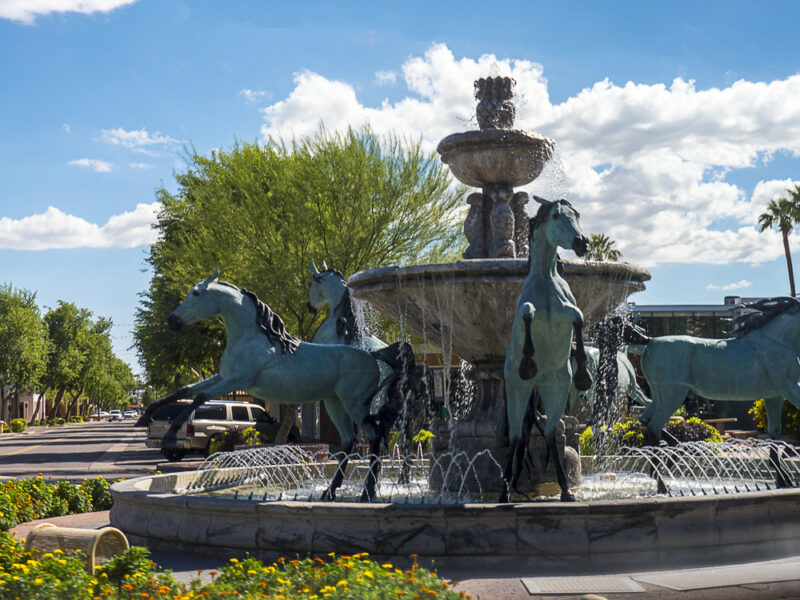 One of the best free things to do in Scottsdale AZ for visitors of any age is taking a stroll through Old Town Scottsdale. There are a few souvenir shops with "western themed" items, but more importantly there are stunning galleries full of locally-made art. There are independent galleries for paintings, photographs, sculptures jewelry and more! If your kids are very young, window shopping might be better than going inside the galleries, but our older kids did just fine and really enjoyed exploring the art. There are plenty of large statues and fountains scattered outside in the area as well.
Every Thursday night there's a free art walk that's extremely popular among locals – check it out for yourself! You can even check out some of the great bars in Old Town Scottsdale if you're able to get a sitter.
Want to get more helpful travel tips like this? Sign up for our email list!
Book a Scottsdale family photo shoot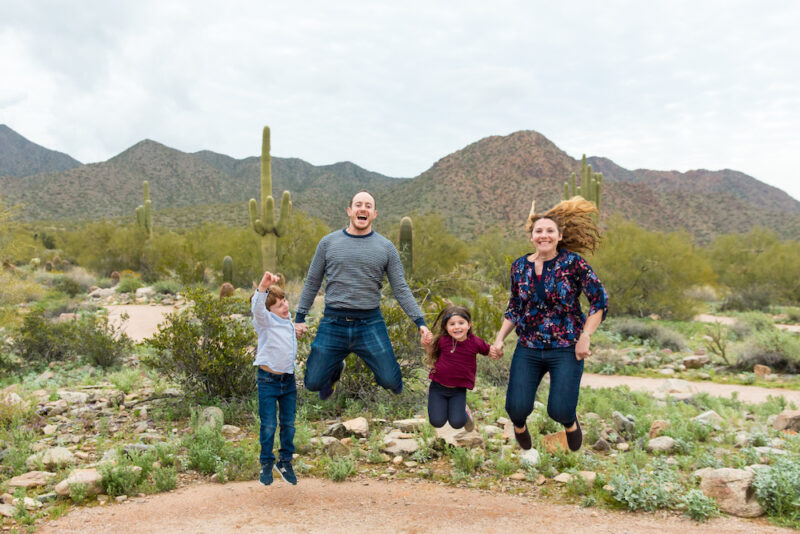 One of the best things our family has done in Scottsdale was hire a photographer to take fun and fantastic pictures. As a mom, it's pretty rare that I get to be in front of the camera (at least with results I'm happy to share publicly).
Our Scottsdale photographer Annelise did a great job making everyone comfortable and we love that the photos reflect both our personalities and Arizona's epic, recognizable scenery. We shot at the Gateway Loop trail, which is convenient but feels remote. Save $25 on your Arizona family photoshoot here – I promise, you'll add it to your list of the best things for families to do in Scottsdale too!
Southwest Wildlife Conservation Center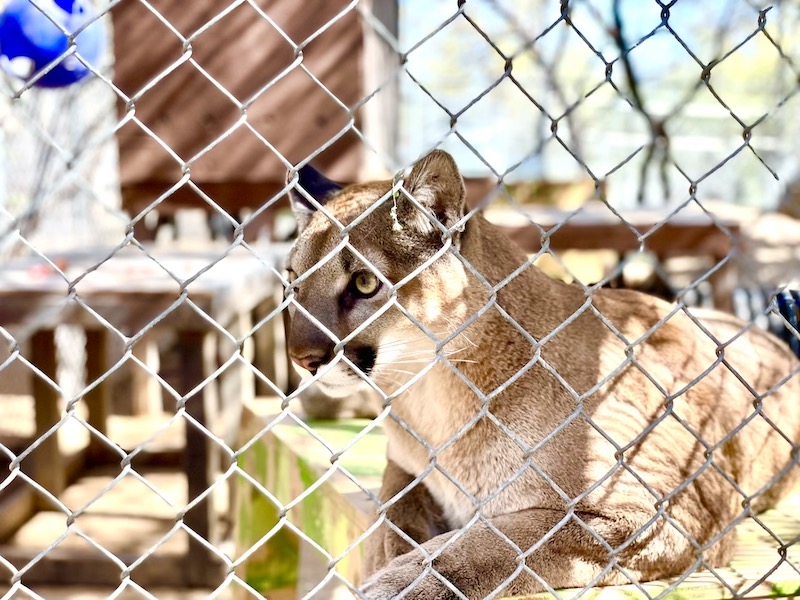 One of my new favorite things to do in Scottsdale, Arizona is tour the Southwest Wildlife Conservation Center. This unique non-profit in North Scottsdale aims to rescue, rehabilitate and sometimes release wildlife native to the region. It's been around for nearly three decades, yet even many locals have never visited!
Many creatures under the Center's care can't be seen on tours because their human contact is minimized in an effort to ease their eventual release. However, there are dozens that can never be released for various reasons: some because they were pets and don't know how to live in the wild, some because they're too permanently injured and others because they can't legally be released.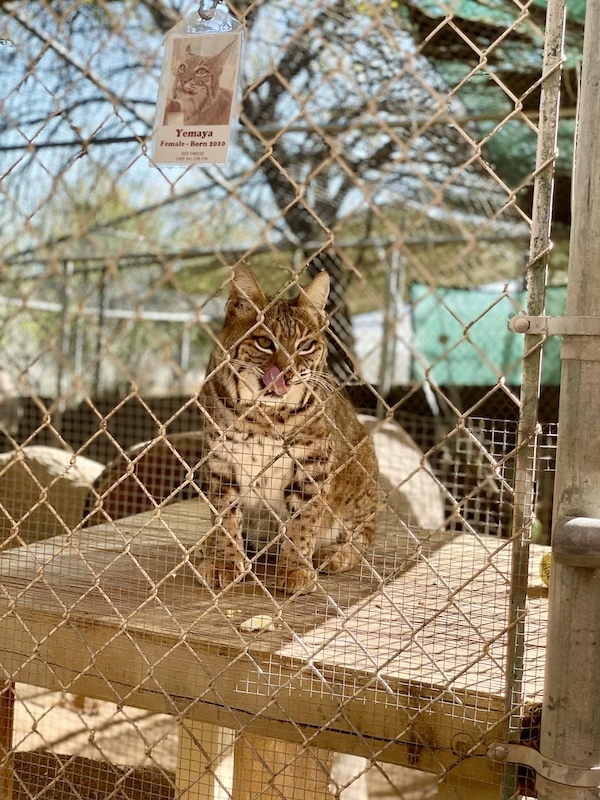 What animals will you see on a tour of the Southwest Wildlife Conservation Center? Get a sneek peak of our visit here. Depending on who wants to come say hi you might meet:
Mountain lions
Bobcats
Coatimundis
Foxes
Black bears
Javelinas
Mule deer
… and more! The SWCC also participates in the Mexican gray wolf species survival plan so you'll have a rare opportunity to see them as well.
There are three basic types of visits you can plan (all of which must be booked in advance): Family Day is ideal for those visiting with toddlers and preschoolers; Walk With Wildlife Tour is great for school age kids through adults and can also be arranged as a private tour; Twilight and Full Moon tours are offered select weekend evenings and are best for those visiting Scottsdale with tweens on up.
This is truly a can't-miss experience!
Horse back riding through the desert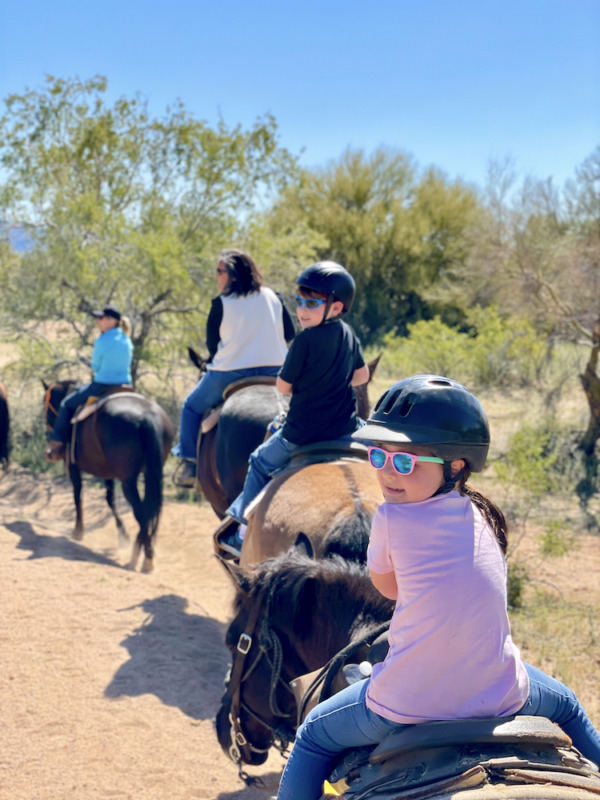 One of our new favorite things to do with tweens in Scottsdale is horseback riding! We had an awesome morning trail ride with MacDonald's Ranch in North Scottsdale and we can't wait to try out a private sunset ride next time we're in town. There's no experience necessary and the staff were wonderful with the kids (minimum age 6). If you have younger kids they can take a guided pony ride around then pen, go on a hay ride or even enjoy the petting zoo. In the shoulder season you can even stay for dinner!
Be sure to wear closed-toed shoes (sneakers are fine). There's a pouch on the saddle for your water and phone.
It's just 20-30 minutes from most Scottsdale hotels but you'll still feel like you've gotten away from city life. Find out more here.
Read more: Your essential Arizona packing list
Taliesin West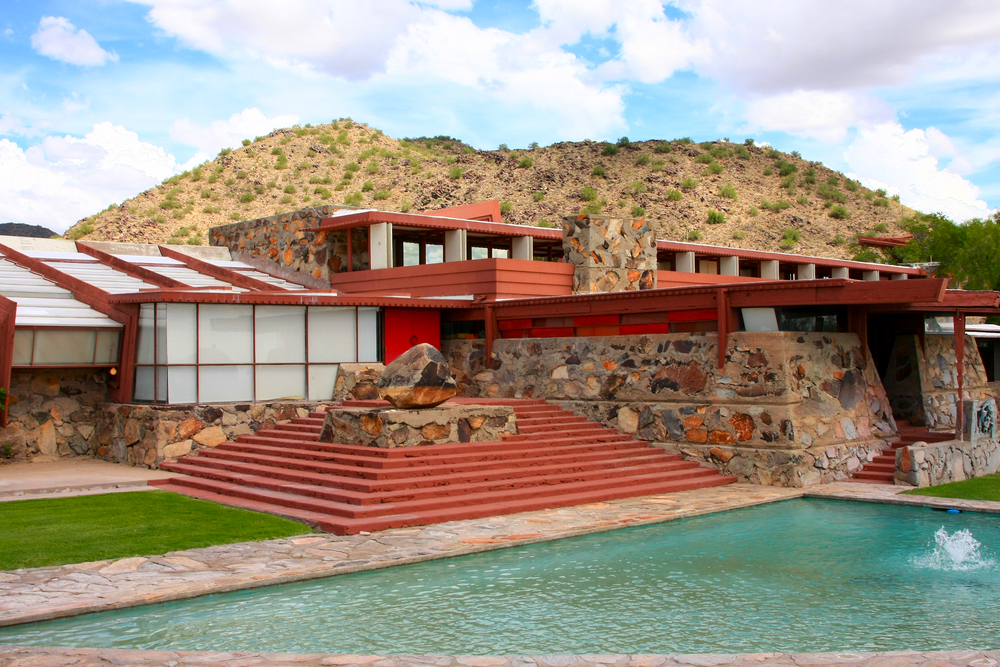 Taliesin West is one of my favorite places to visit in Scottsdale, and through my teens and 20s it turned me into a huge Frank Lloyd Wright fan. It was established as the "winter home" of Wright's famed architecture school and apprentice program based in Wisconsin. The buildings remain largely as they were in his designs (including a general lack of air conditioning) and the guides are full of interesting information about Taliesin, Wright and many of his other works.
I've done the tour several times and learned something new about the man and his designs every time. The standard tour is for ages 6 and up so we haven't taken our kids to see it yet, and they would probably appreciate it for about 10 minutes at this age… which won't work for a 90 minute guided tour. But you can be sure that when they're tweens and teens, we'll bring them to Taliesin West to appreciate the harmony between architecture and the surrounding landscape.
Bonus: If your kids are too young for Taliesin West but you still want to expose them to his wonderful style, check out the Arizona Biltmore (listed below). It represents a different period of his career and a different style (designed by a contemporary inspired by Frank Lloyd Wright, not Wright himself), but is no less special. And the weekend brunch is out of this world – the best we've ever had!
Musical Instrument Museum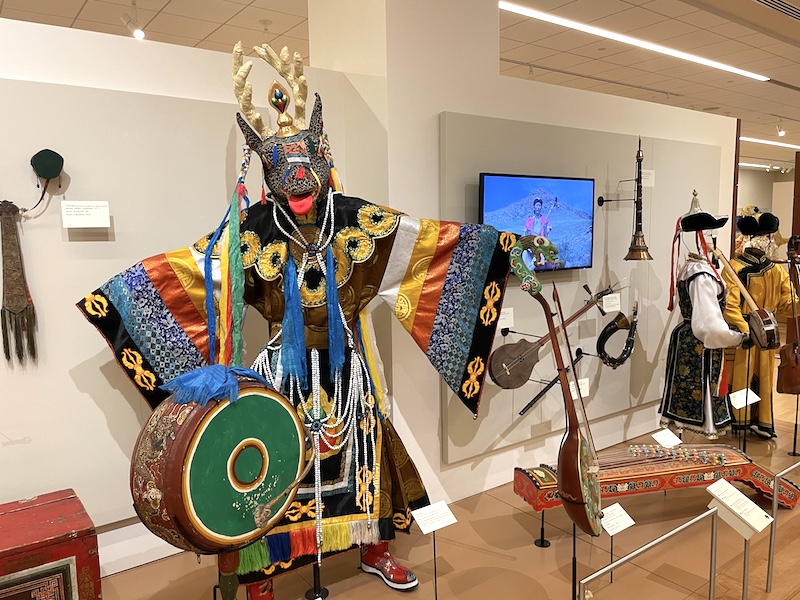 There are a lot of museums in the Phoenix area. But the Musical Instrument Museum in Scottsdale is a really unique one! It take visitors on a journey all over the planet and through time, exploring how musical instruments were developed, how they're played and the impact they make on people's lives. It's the only museum of its kind.
We took our older kid as a toddler and that was too young, but visiting again with school-age kids was just right. This is an excellent option for things to do in Scottsdale with tweens as well, especially those who love or play music.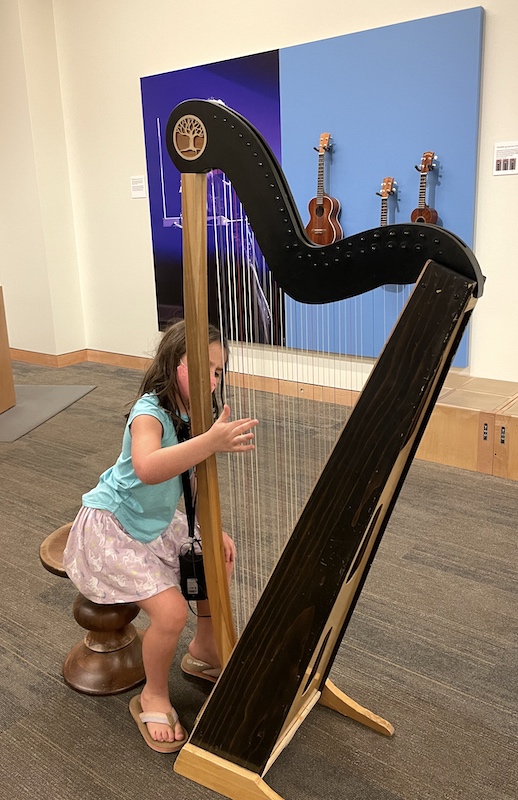 I'll warn you that there's a ton to see and do at the MIM. You could easily spend 4-5 hours there if you want to cover both floors, but many young visitors (and older ones too) may not have the stamina for it. Don't miss the Experience Gallery, gives visitors the opportunity to try their hand at playing instruments they've probably never even seen before. My young guitar player loved the Artist Gallery, which features videos of famous performers and their actual instruments, notable outfits, signed albums and more.
Upstairs offers a fascinating tour of musical instruments from nearly every country in the world – no joke. Some instruments are 2000-5000 years old! You'll find them arranged by continent, with most stations showing videos of traditional performances in that country as well.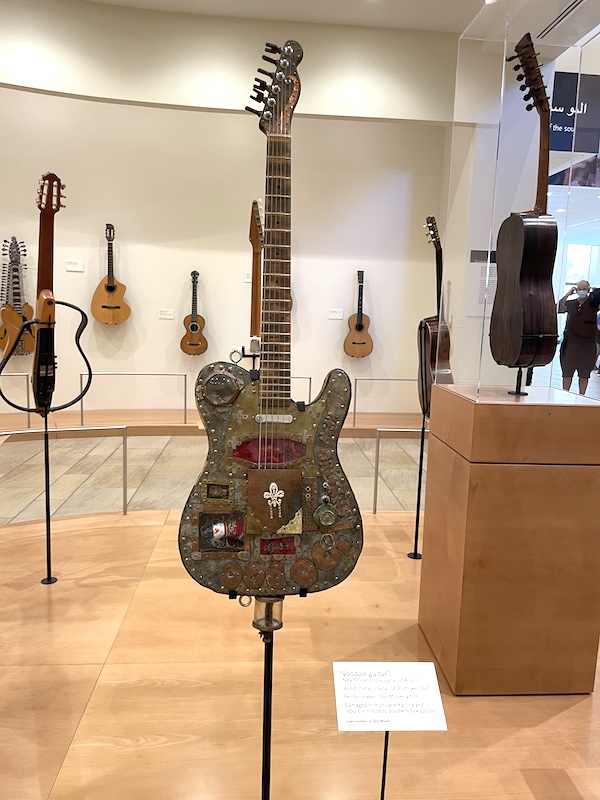 Your visit to MIM is self-guided, and an automated wireless audioguide is included with your ticket. As soon as you walk up to a kiosk, the relevant audio will start playing like magic! If you're visiting the Musical Instrument Museum with kids who are on the smaller side, they do offer child-sized headphones that our kids definitely appreciated. There's also a free activity book at the entrance, so you might consider bringing a small set of colored pencils if you think your kid might benefit from working through the activities while you're there (I wish I'd done that for my younger kiddo!).
Fountain Park in Fountain Hills
If your travels in Scottsdale take you further east, stop off in Fountain Hills for a great family-friendly break. Fountain Park is 64-acre area built around its namesake fountain, which shoots to 560 ft (taller than Notre Dame de Paris!) 15 times per day, subject to weather conditions. What's more, every time we visit the area it seems that the city has added yet more kid-oriented entertainment on the nearby land.
The paved path surrounding the lake is perfect for an evening stroll or scooter ride. There are now many sculptures along the side of the path near the restaurants (perfect for an ice cream stop to cool down), and the kid-friendly themes make them great for a quick lesson in art appreciation. For younger kids, there are two different playgrounds (suitable for a range of ages), a splash pad and even an area with human-scale instruments like six-foot tall bells, jumbo size marimbas and more.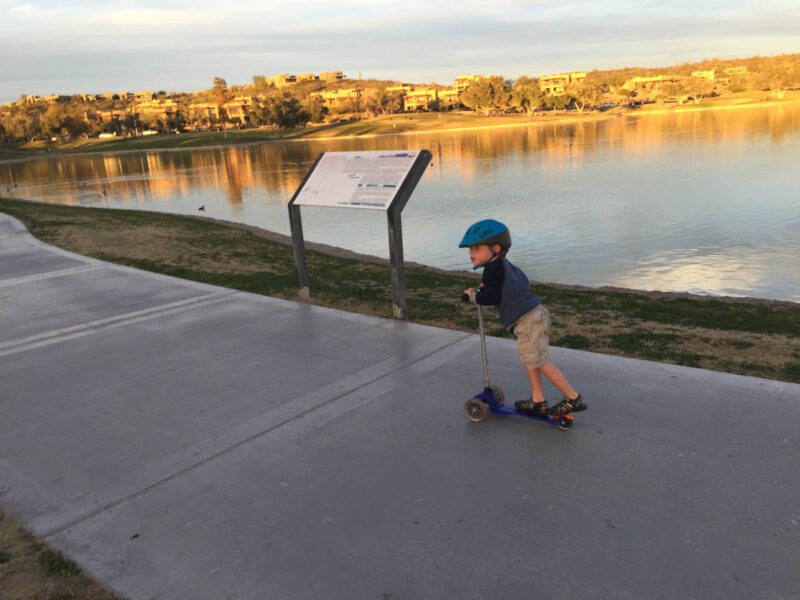 Sadly we've never made it to Spring Training, but it's at the top of our list next time we go to Arizona! Hopefully we'll finally get the timing right. Here are some great reasons it should be at the top of your family's USA travel list.
Phoenix attractions for kids
Phoenix and Scottsdale are next door neighbors, so it's easy to explore one even if you're staying in the other. Here are some of our favorite Phoenix things to do with kids after many visits:
Children's Museum of Phoenix
(*Great for hot weather)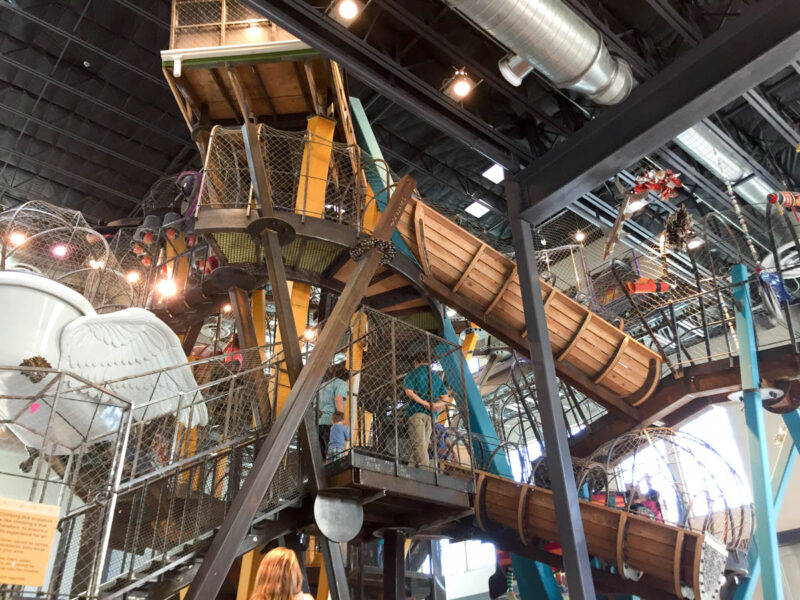 If you have a toddler, preschooler or early elementary schooler, the Children's Museum of Phoenix is the place to be! It tops our list of fun things to do in Phoenix with kids. From the moment you enter and see the three-story climbing structure, you'll realize what an exciting space this is for kids (and their parents). You could visit every week and do different activities. Some of our kids' favorite choices beyond the centerpiece climbing structure were face painting crayons, the tricycle racetrack complete with carwash, a play grocery store attached to a play professional kitchen, and a hilly, looping track for car racing.
Beyond being a bastion for pint-size entertainment, this museum wins all the points for family friendliness. There are cute, practical touches like kid-size toilets and four different heights of sinks in the bathrooms. And since many families visit with kids of different ages, the baby-friendly play options are integrated into each station at the museum rather than segregated into their own area.
While our son enjoyed the climbing structure, our daughter preferred to keep her feet on the ground and build stuffed animal houses with the huge collection of unit blocks provided. In the race car section on the top floor, a truck bed is set up with padding on all interior surfaces and loaded up with car- and truck-themed plush toys for the youngest visitors. There really is something for everyone, and this is one of our top things to do with toddlers in Phoenix.
Kids under 1yo are free and admission is a reasonable $12 for everyone else. However, there are two easy opportunities to save on the cost of admission to the Phoenix kids museum. If you're a member of an Association of Children's Museums affiliate you may be eligible for a 50% discount when you present the card from your home museum (just make sure it displays the reciprocity sticker). We managed to score our tickets on Groupon for half off as well!
This is one of the most popular indoor things to do in Phoenix with kids, so it can get busy on summer weekends.
Desert Botanical Garden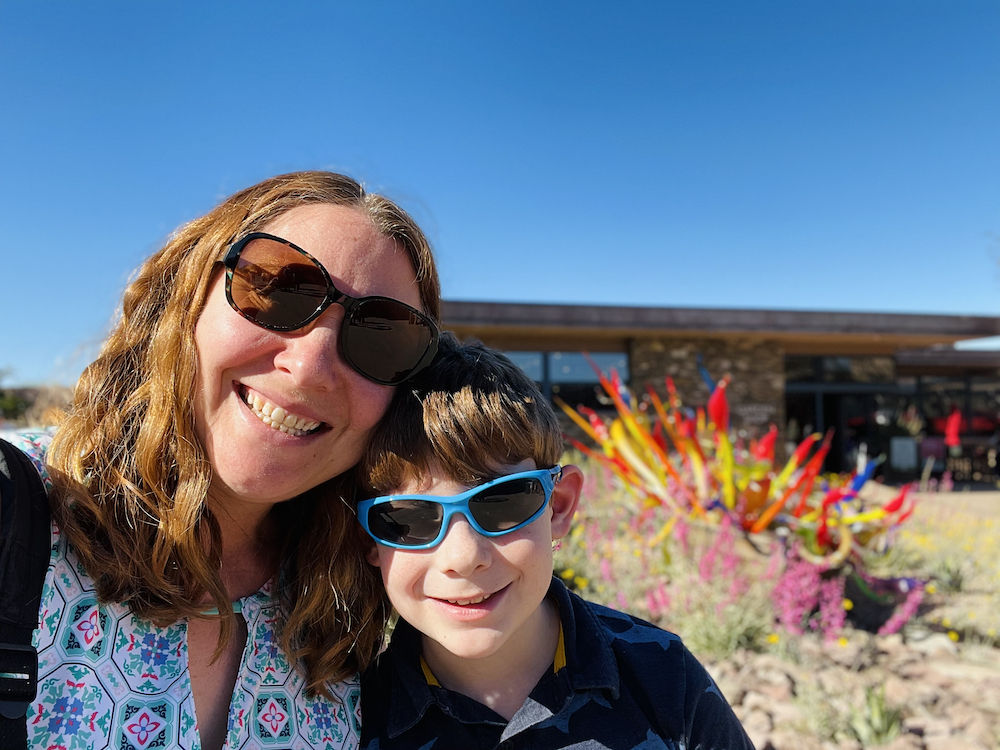 One of our favorite Phoenix family activities, the Desert Botanical Garden welcomes you at the entrance with impressive glass works by artist Dale Chihuly. What sets this botanical garden apart is the intention it places on connecting art to the desert landscape through rotating exhibits. This is definitely one of the classic things to do in Phoenix, Arizona with kids that'll appeal just as much to adults.
The garden is expansive and has multiple loop trails that highlight the people, plants, cacti and wildflowers of the Sonoran Desert. There are also guided tours and bird watching opportunities. Everything at the botanical garden is outside and it can get quite hot. Be sure to bring a water bottle and sufficient kid-safe sunscreen. There are two dining options on site if you are hungry, or bring your own snacks. Allow yourself at least three hours to get a good feel for the space. Relax and enjoy the beauty that the desert has to offer.
Splash at a water park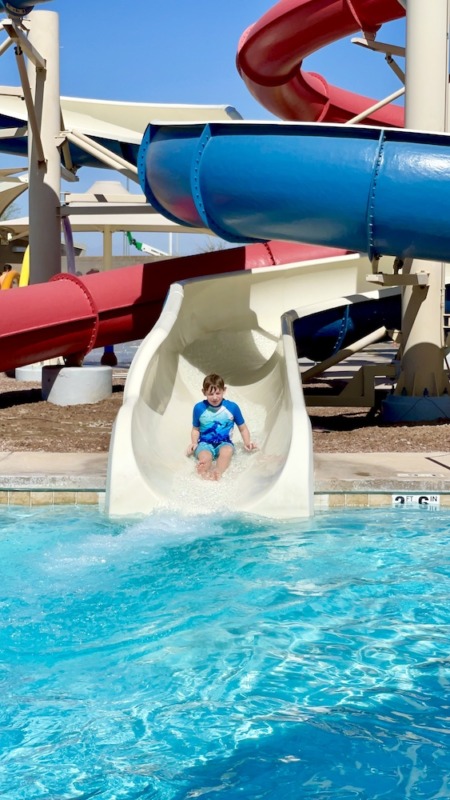 The Phoenix area has some epic water parks ranging from affordable public options to luxurious full-day entertainment attached to the city's resort hotels. Even if you aren't staying somewhere that has one, you can visit for the day!
Budget-conscious families and those with younger children will want to check out Mesquite Groves Aquatic Center is Chandler (pictured above). It's a little out of the way, but at just $2.25 for adults and $1 it's worth the drive if your family doesn't need the tallest slides or the longest lazy river – it has petite versions of both, along with a lovely preschool-oriented play structure in the shallow zero-entry pool. It was the perfect place to spend a low-key afternoon.
If your family already has lots of water park experience and you want all the thrills, check out these great Phoenix water parks offering a day pass:
Prices vary by location and date. I have also noticed that day passes purchased well in advance are much cheaper (sometimes half) the price of day passes purchased the same week. Most water parks do cap their sales at a certain point to avoid being over-crowded. Plan ahead!
Arizona Science Center
(*Great for hot weather)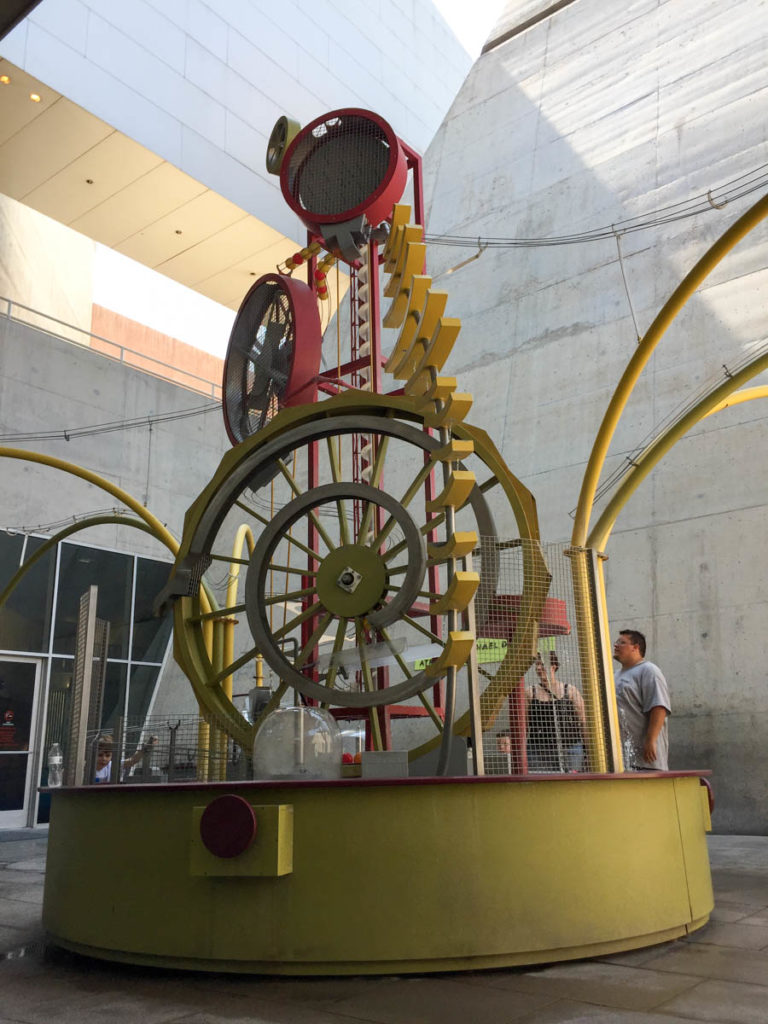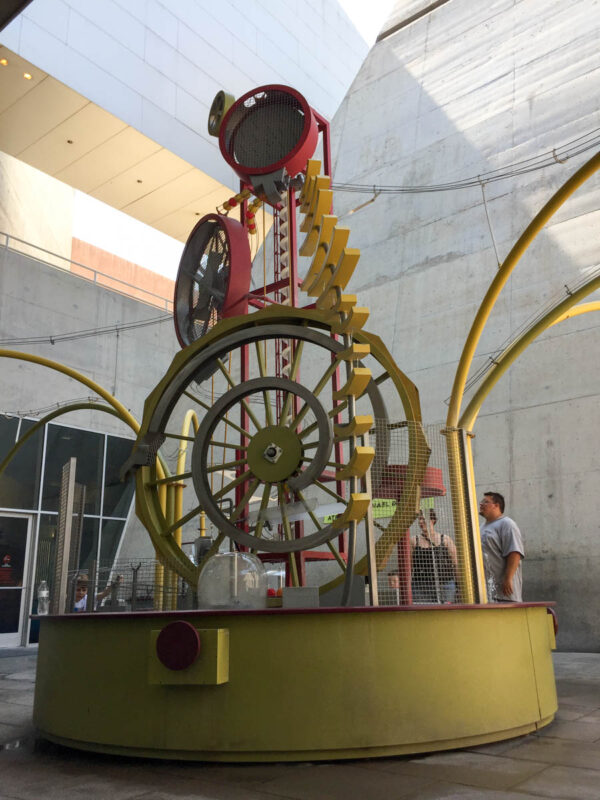 Families with older preschoolers and elementary schoolers shouldn't miss the Arizona Science Center. It's one of the best things to do with kids in Phoenix, so we keep going back visit after visit. We were totally blown away by the level of interactivity in the exhibits. There's a reason the Science Center is one of the top places to take kids in Phoenix (and one of our favorite Phoenix attractions for families). We lucked out by attending on a weekday in early September – before field trips were in full swing; for the most part, our family and one other had the entire gargantuan space to ourselves!
The IMAX theater on the ground floor has a few different movie choices. We saw "Journey to the South Pacific", a sweet movie about a young boy from West Papúa who goes on an educational boat trip to learn how he and his fellow islanders can protect the local reefs so that they continue to sustain his people. The focus on ecology was wonderful and it was refreshing and engaging for Jacob to see the story told from a peer's perspective. There's ALSO a planetarium on-site, so can get your fill of movies (as we did) without leaving the building.
Every exhibit is wonderfully interactive and includes explanations geared to elementary school age kids and their parents. Our family especially loved the physics room, where kids can explore topics ranging from torque to refraction. Of course, the exhibits feel more like play than learning – as every good science museum should! For those more interested in biology, the ground floor provides a huge, fun overview of the body's systems… complete with a fart slide. Yes, a fart slide. Not only did one member of my family love that part of the exhibit, but he also went crazy for the extreme weather room on the top floor. If you love weather porn, don't miss the immersive experience!
If you're hungry, stop in at Bean Sprouts Café. It wins the award for the most kid-friendly museum dining we've ever found! All of the food has fun themes to keep kids happy, but the healthy choices were extremely appealing to us as parents – a variety of sandwiches, tuna, veggies and hummus, several types of fruit cups and much more. Check out their cool kids menu below. Beyond the great food, the staff was extremely friendly.
Like the Children's Museum, this is one of the more popular indoor activities in Phoenix for families so summer weekends can be crowded.
Phoenix Zoo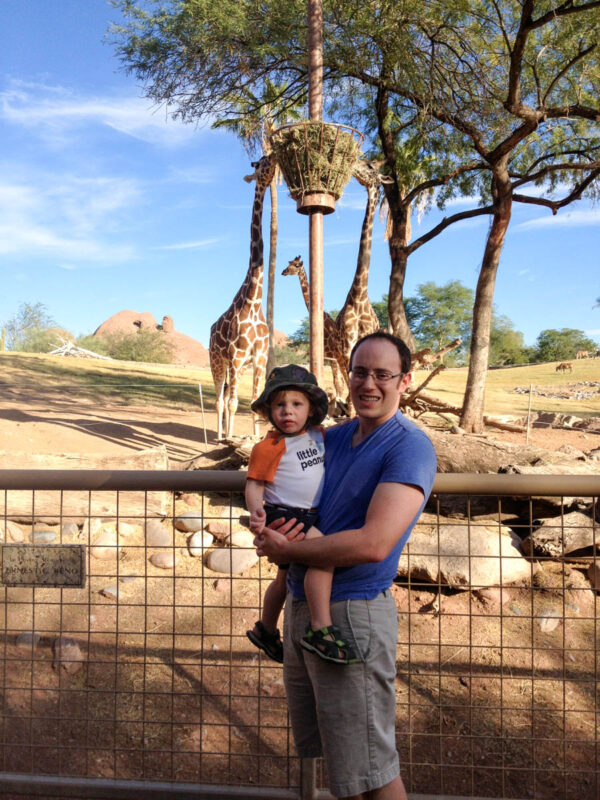 Did you know that the Phoenix Zoo is the country's largest private, non-profit zoo? Me neither! Much of what you'll see at the zoo is similar to the offerings of other zoos, but it sure is a pleasant place to visit (at least if the weather isn't outrageously hot) when you're looking for great family activities in Phoenix.
Our favorite feature is the giraffe exhibit, which has a layout that maximizes your viewing of our very tall friends – by far the kids' favorite animals to see at the zoo.
The zoo is adjacent to Desert Botanical Garden in Papago Park, so if you get an early start you can make a full day of it – and the park has no admission fee, making it one of the best free things to do in Phoenix with kids. If you're visiting Phoenix in winter, be sure to go to the zoo in the afternoon and stay for the beginning of Zoo Lights. Pro tip: bring your AZA-affiliate zoo or aquarium membership card from home to get in for half price!
Catch a game
Taking in a baseball game in a new city is a great way to relax and enjoy America's game with your family. Chase Field situated in downtown Phoenix is a great ballpark and home to the Arizona Diamondbacks – it's good old-fashioned family fun in Phoenix (say that three times fast). Built in 1998 as the first field with a retractable roof over natural grass. More often than not, the roof is closed and the inside of the stadium is air conditioned for those hot Phoenix nights.
We really enjoy Chase Field, as it is one of the more intimate ballparks we have visited. It is not a huge stadium and as a result there are no bad seats in the house. They have family restrooms with changing areas if you are attending the game with a little one.
Dining options within the stadium are pretty good and include standard ballpark fare (burgers, hot dogs, sandwiches, ice cream and beer). It is considered the most affordable stadium to attend a MLB game. We usually purchase our tickets the night before the game from a second-hand seller site like StubHub. Catch a game between April and October.
Heard Museum
(*Great for hot weather)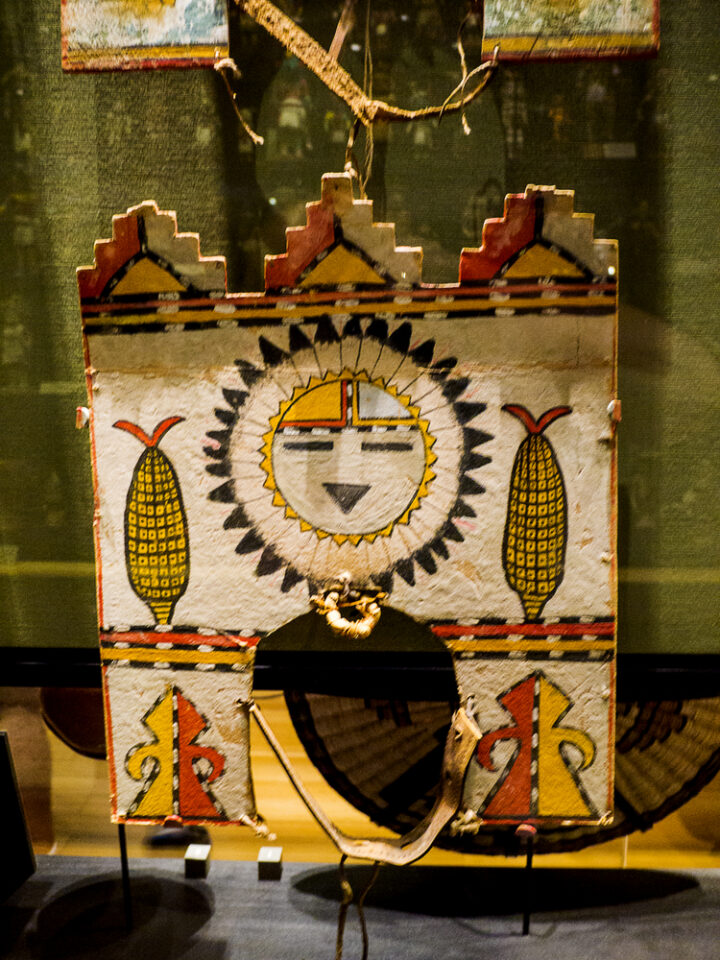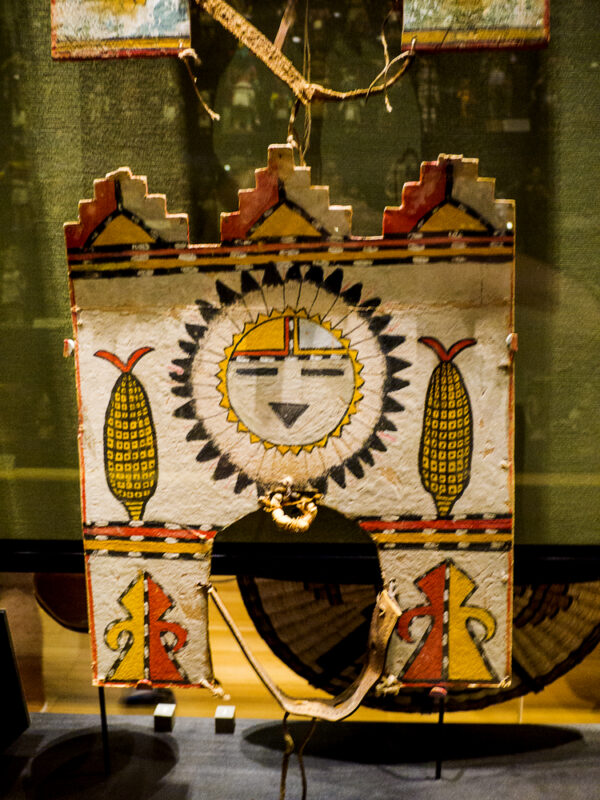 There is no museum more worthy of your time in the Phoenix area than The Heard Museum. It provides a unique view into the life, culture and history of American Indians. Most of the exhibits are hands on and provide an interactive learning experience for you and your family. The museum is housed in a beautiful Spanish-style building.
The Heard Museum has one of the most varied and intriguing collections of American Indian art and cultural symbols. The thing we love most about the museum is the personal narrative provided throughout the exhibits. One exhibit that really stands out provides an overview of the painful experience many American Indians endured through their Boarding School experience, forced on them by the federal government. Depending on the time of year, there are rotating activities, music and new exhibits. Check out their website for the most up to date information. You can easily spend a whole day visiting the museum.
Hike Superstition Mountain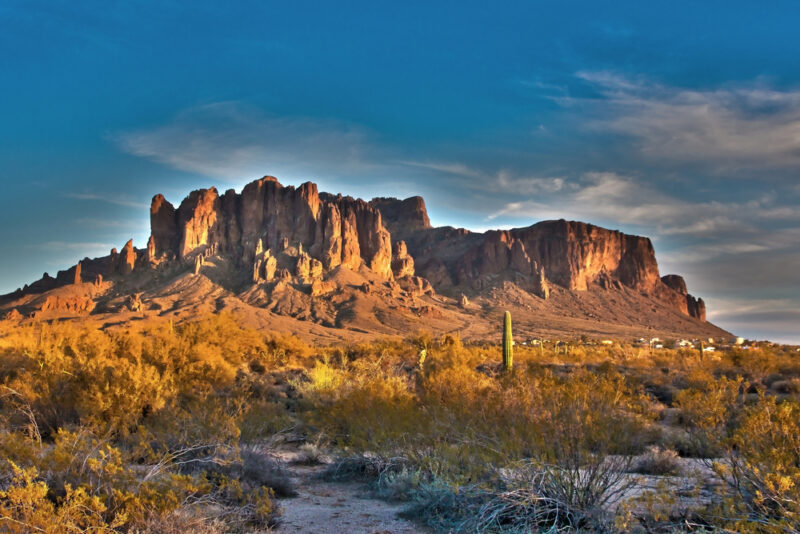 Wondering what to do in Phoenix with kids in spring? I highly recommend a trip out to Superstition Mountain. You'll get a glimpse into the stunning desert landscape before it was overtaken by the sprawl of Phoenix. In particular, the Treasure Loop Trail at Lost Dutchman State Park is a perfect family-friendly hike in Phoenix.
It's only about 2.5 miles, though part of it has a somewhat steep elevation gain. Our daughter had no problem with it at 4 years old. The best time of year for this hike is in March, when the desert has begun to bloom but the heat hasn't taken over. You definitely need a rental car to access this one, as it's 45 minutes east of downtown Phoenix. Bring plenty of water and top up right before you hit the trail at the restroom and water station.
Read more: If you love the outdoors, add on a few days in Flagstaff to explore more of northern Arizona!
While you're in Phoenix, drive a few minutes and check out Tempe with the kids! See why our friends a 2 Travel Dads love it.
Want a quick visual summary? Check out our Phoenix and Scottsdale with kids web story!
Where to eat in Scottsdale and Phoenix with kids
If you're in the mood for some amazing Mexican food, don't miss La Santisima "Gourmet Taco Shop" (in quotes because that's Jacob's full name for the restaurant) near downtown Phoenix, a great stop after the Children's Museum or Science Center. They have a huge menu that's sure to cover everyone's interests and an ENORMOUS horchata that we were happy to split five ways. Jacob says the steak there is "better than what Daddy makes!" and twisted our arms (not that hard) into visiting their northern outpost as well during our weekend trip to Flagstaff.
Another family favorite is Rancho de Tia Rosa in Mesa. The portions are delicious and huge and the setting is fun. It feels like you're in a traditional rancho! The chicken mole is delicious and kids will get a kick out of getting "chocolate sauce" as part of their entree.
On the opposite end of the spectrum, if you're looking for a sophisticated brunch option with a great story and feel, you absolutely can't top Wright's at the Arizona Biltmore. The Biltmore was not designed by Frank Lloyd Wright (no matter how much I love him), but the textile block design of the lobby was and there are many decorative elements that are also in the style of his designs (some of which are later additions). Regardless of the architect of record, the building itself is simply spectacular. Brunch, too, is out of this world… everything you think of as standard for a fancy American brunch plus lots of other favorites like sushi and the option to add on a specialty hot entree. We've only gone once, but it was a meal to remember (and hopefully to repeat).
If you're looking for more great family-friendly places to eat in Scottsdale, this list should set you on the right path.
What to pack for Scottsdale and Phoenix
You're headed to a big city, but it's still the desert so make sure you bring your hot weather essentials!
-We think Hydaway makes the best travel bottles to keep you hydrated (find out why!)
-Check out Thinkbaby sunscreen and Sun Bum SPF 30 lip balm, both with great kid-safe ingredients (we forgot our SPF lip balm once during our recent trip to Phoenix and it took two weeks for us to smile properly again).
-Finally, check out Moon Guides for Arizona to find activities beyond the beaten path.
Scottsdale with kids FAQs
Is Scottsdale family friendly?
Absolutely! There are some many things to do in Scottsdale and Phoenix with kids that it makes a great family vacation no matter what you like to do.
How many days do you need in Scottsdale?
You'll want at least a long weekend for your family trip to Scottsdale and Phoenix, but you can stay for a week or two and not run out of new family things to do in Phoenix.
What is the best time of year to visit Scottsdale AZ?
I love visiting Scottsdale in spring, ideally late March or April. The weather is perfect, you're unlikely to encounter rain and the desert is blooming with gorgeous wildflowers. If you enjoy baseball, you can also catch Spring Training games. Be sure to book early, as spring break is one of the most popular times to visit Phoenix.
Can you swim in Scottsdale in January?
In theory, you can swim year-round in Scottsdale and Phoenix… but in practice, most people don't. Nearly all pools are outdoors and January is the coldest month, with average temperatures of 67 degrees. My advice? Skip the pool and stick to the hot tub in winter.
Planning your trip to greater Phoenix with kids
If you're interested in extending your family trip to Phoenix into other Southwest destinations, consider these options:
Arizona:
New Mexico:
Utah:
California:
Texas:
Colorado: