You've decided you're going to Israel, you've booked your plane tickets and you've even started planning your itinerary. Naturally one of your first questions will be how to get around is Israel. Am I crazy for renting a car in Israel? Or would I be crazy to rely on buses in Israel to get around? How expensive is it to rent a car in Israel?
These are all great questions, and we'll try to step you through the process. From choosing how to get around Israel, to reserving a rental car in Israel (and hopefully saving some money on it) to navigating some of the unique logistics we've got you covered for your car rental in Israel. Spoiler alert: I've rented a car on my last four trips to Israel and I'll do it again next time.
Already decided you want to rent a car? Book it here and then keep reading for more tips.
Should you rent a car in Israel? What's the alternative?
Maybe, probably, but it depends on how long you'll be in Israel and where you want to go. If you're only visiting Israel for a week and you plan to use the cities as bases, you can probably get away with either not renting a car at all or just renting for a day or two when you want to visit some of the areas that are further away.
Why you might not need a car rental in Israel…
Public transportation in Israel's major cities is generally good. All of the sizable cities have local bus routes that connect hotels and tourist attractions. Buses in Jerusalem and Tel Aviv now annoyingly require using a reloadable Rav Kav card – there are refill kiosks throughout the city, though there's never one exactly when you need it. If you plan to use public transportation in Israel, try to pick up the card right after customs at the airport.
Another option for getting around Jerusalem without a car is a free shuttle between the first train station (tachana) and the Old City. You can get a convenient ride from the airport after your long flight with Welcome Pickups (they'll even provide a car seat if you need it) – it's the same price as a taxi, but with no haggling. And of course, there are plenty of regular taxis around; tipping isn't the norm for taxi rides, though no one ever complains if you round up the fare.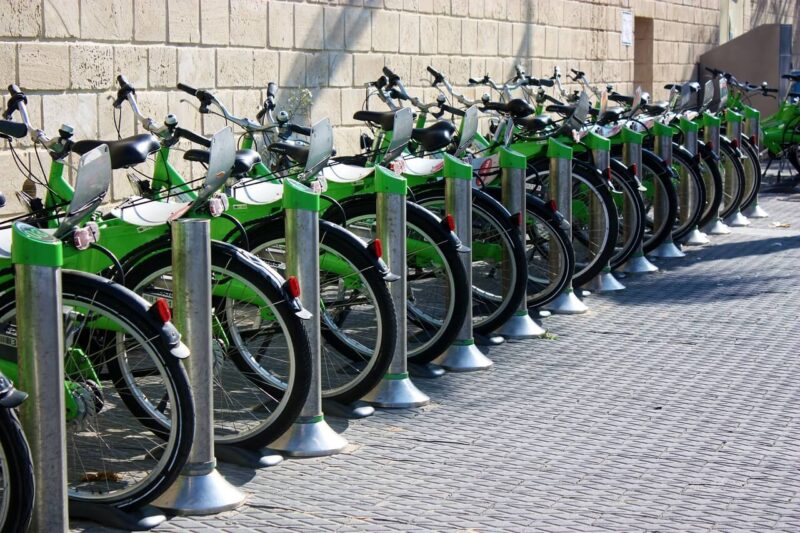 Tel Aviv also has a very popular bike sharing service, Tel-O-Fun. You'll see their rows of green bikes all over the city! Three-day access for tourists costs 48 NIS (around $13 USD), and then rides under 30 minutes are free or you can pay a few dollars for longer rentals. But with 200 stations around the city, it's easy to stick to short rides and pick up another bike later in the day when you need it. Sign up for Tel-O-Fun here.
You can also take buses or, increasingly, trains between the cities. Israel has major rail service connecting Ashdod to Acre (Akko) along the coast along with spurs to Beersheva, the Tel Aviv suburbs (including the train to Ben Gurion airport) and some parts of the Galilee region. The long-awaited high-speed train between Jerusalem and Tel Aviv now makes that trip in around 30 minutes and connects the city centers with modern underground stations near the central bus stations (plus a stop at the airport).
… but why you should consider renting a car in Israel
The public transit option isn't without its challenges. First and foremost, no public transit runs on Shabbat, from Friday afternoon to Saturday night. If you're in Jerusalem your activities may be limited by the combination of closures and non-existent transit. You can take a sherut (shared van service) but they can be expensive, full or not available on a particular route you want. If you plan to spend Shabbat in Tel Aviv you won't be as limited because you still have plenty to do that's nearby – and there are no killer hills like there are in Jerusalem!
You also may not be able to access some out-of-the-way places you'd like to visit if you don't have a car, or you may find that some buses are so infrequent that they limit how many places you can visit in one day if you're outside the cities. One alternative is to book certain activities as guided excursions to minimize transit hassles, though prices can add up if you're traveling with a companion or a family.
Renting a car in Israel – at least for part of you trip – gives you the flexibility to see more and go everywhere (like all these awesome day trips from Tel Aviv and day trips from Jerusalem). If you follow our tips below, it doesn't have to be stressful or expensive either! The roads in Israel are good and prices are reasonable.
Summing up: if you plan to visit Israel for 10 days or less and stick to the main tourist attractions, you can probably get by with a combination of public transportation, paid excursions and your feet – though a few days with a car may work out better. If you plan to stay in Israel longer or want to go further afield, you'll be better served by renting a car for at least part of your trip to Israel.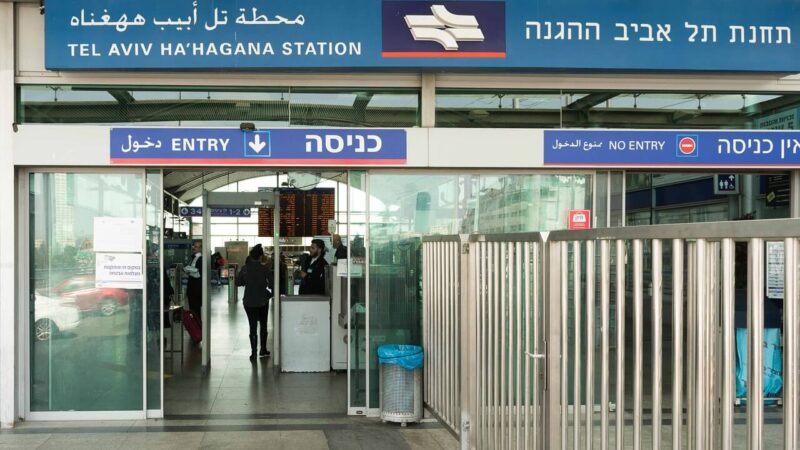 Use the interactive map to find vacation rentals and hotels in Israel
---
What's it like driving in Israel?
Driving in Israel is a little in the eye of the beholder. One person in our marriage finds it to be (basically) no big deal, while the other has done it once and refuses to ever do it again. In general the roads are good, but traffic can sometimes be intense and some of the drivers are a little crazy.
Pro tip: Traffic on Shabbat, especially in Jerusalem, is non-existent. It's a great time to take a roadtrip out of the city if you aren't religious – avoid the closures and the congestion, but be prepared for crowds as all of the secular Jerusalemites follow suit.
More than those issues, navigation in some areas can be very confusing. Thankfully in the modern era, smartphone GPS apps have taken the edge off of that issue — keep scrolling for our recommendations on which ones to use. It's that much easier if you have a passenger with you to navigate. In general, we find driving outside the center of the country (the Tel Aviv-Jerusalem corridor) to be much more pleasant and we advise to you focus your driving on getting to and exploring other regions of Israel.
Road signs are generally written in Hebrew, Arabic and English and many symbols are similar to American road signs. Thankfully driving is on the right side, so you won't have to worry about adapting in that way when you're renting a car in Israel!
Speed limits vary by the type of road: 50 km/h (31 miles per hour) in urban areas, 80 km/h (50 MPH) in non-urban areas and 100-120 km/h (62-75 MPH) are typical. However, sometimes lower limits will be posted and must be observed. Note that tickets issued during your car rental in Israel will find you back home, and with administrative fees tacked on.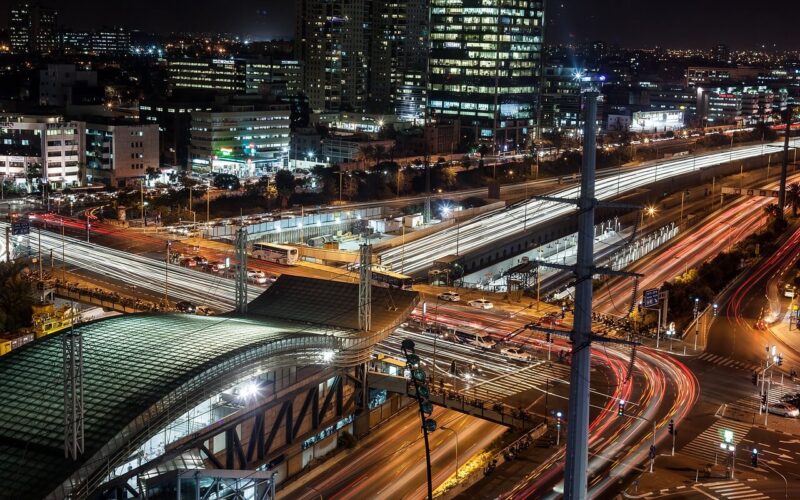 Rental cars in Israel are pretty nice
We've rented cars all over the world and had everything from swanky BMWs to the shittiest decades old compact cars. Of the four times we've rented cars in Israel, everything we've gotten has been just fine (and actually a good bit nicer than the cars we drive at home). Our most recent one even had a backup camera! They're generally European imports and you'll find Ford heavily represented on most rental car lots.
I can't promise what kind of car you'll get from "Uncle Shlomo's Discount Car Rental", but if you stick with the major carriers available on RentalCars.com you'll be fine.
How much does it cost to rent a car in Israel? How can you save money on renting a car in Israel?
Hiring a car in Israel isn't especially expensive. On our recent visit, we had a very comfortable Toyota Corolla for a reasonable $21 per day including liability insurance. We've had great luck booking our cars with rentalcars.com, which buys days in bulk from many rental agencies to get the best prices for customers, while offering free cancellation in case you find a cheaper rate elsewhere (or even on their own site at a later date). It's a great site to find a cheap car rentals in Israel and compare prices across multiple companies.
Over the last year I've also been scoring amazing car rental deals on Expedia. Their interface has improved a ton and it's now incredibly easy to navigate, plus you can put in a discount code for your favorite Israel car rental company if you have one. Check prices here.
We've rented with a different company every time we've visited based on where we can find the cheapest rates, and we haven't found appreciable differences between what each company offers so we recommend choosing based on the lowest price for your preferred car types. We've never felt the need for a 4WD vehicle, as most of the roads are quite good. Find the cheapest prices for your trip.
Another option to consider is joining AARP. The membership costs about as much as a Starbucks run but can save you up to 30% on rental car rates (in addition to discounts on some hotels)! Surprisingly, you don't have to be a senior or retired to join AARP.
Make sure to budget for gas money as well, of course. As of December 2022, regular gas is around 7 NIS per litre (close to $8 per gallon). That sounds insanely high compared to prices in the US, but fortunately most cars are quite fuel-efficient and most distances are short – the drive from Tel Aviv to Rosh Hanikra is barely 75 miles.
In the cities, parking can run as much as $15-20 per night at hotels and gated parking lots. You can expect to pay a few dollars here and there for metered parking during the day if you drive around the cities. Outside of the major cities, parking is often free.
The last piece to budget for are toll roads in Israel. We consider these a necessary evil, as many tourist routes are much shorter thanks to the toll roads. Pricing depends on how far you go on the toll roads, how your rental car company is set up to pay them, and in some case based on traffic levels.
The most common one to take is highway 6, which runs north-south through the country and tops out around $15 if you take the whole thing. The impressively engineered tunnels through the Carmel Mountains near Haifa require a toll of a few dollars. Finally, there's a new congestion-prices express lane on highway 1 between Jerusalem and Tel Aviv that can run between $2 and $20 – yes, $20.
If your rental car company has a transponder installed, you'll pay the cheapest rates. But even without a transponder, they can still track your entry and exit points by photographing your license plate and you'll be billed a slightly higher rate by your rental car company (potentially accompanied by one of those annoying service fees).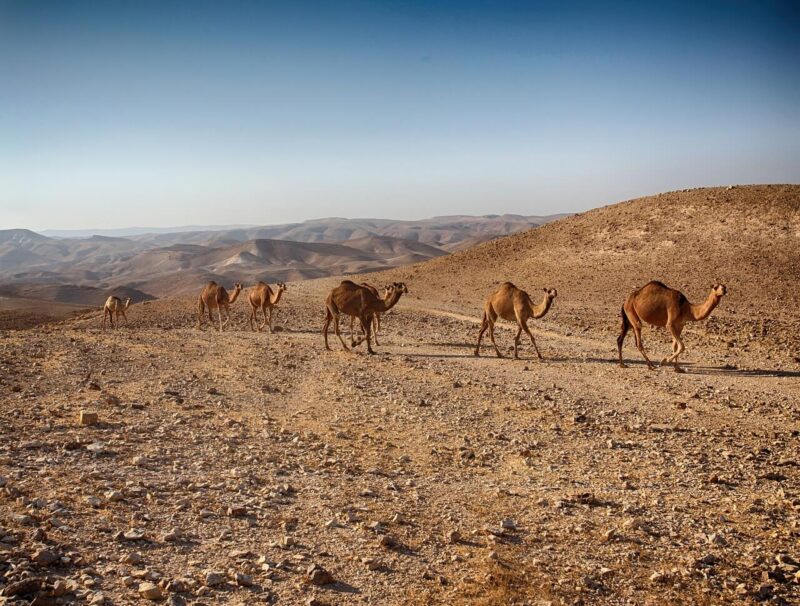 Where should you pick up your car in Israel?
Bottom line up front: in most cases, you don't need to pick up your car at one of the airport locations. There are so many reasons not to! For starters, the process can be long and tedious. On our most recent visit, my husband waited in line for an hour and a half at Budget, and in the past we've faced long waits with other companies.
Beyond that inconvenience, picking up at the airport means that you'll pay airport fees and you'll probably have to pay to park the car if you begin your itinerary in Tel Aviv. You don't need a car in the city center, so you'll be paying daily rental, insurance and parking fees to let the car sit idle while you sightsee on foot.
This may just be the most important tip for how to rent a car in Israel: A better idea is renting a car in Tel Aviv or Jerusalem when you're ready to leave the cities and get road tripping. All of the major car rental companies have offices in the cities. If you want to rent a car in Jerusalem, you'll find many of the car rental locations clustered on King David Street just south of Mamilla Mall. If you want to rent a car in Tel Aviv, there are several located on HaYarkon Street near Gordon and Frishman beaches.
Do you need an International Driver's Permit in Israel?
If your driver's license is issued in English, that will suffice and you will not need an International Driver's Permit in Israel. If your driver's license from home is not in English, pick up an International Driver's Permit before you leave home – remember that you have to carry your valid driver's license from home and the IDP. Some rental companies may be more lenient for licenses that use the Latin alphabet and are written in more common European languages, so if you fall into this category it's worth reaching out before your trip.
Israel car rental insurance issues
Does my credit card insurance cover rental cars in Israel? asks every single tourist. The answer is "maybe, sort of". After traveling around a few dozen countries, I can confirm that Israel rental car insurance is some of the most complicated in the world! You may interpret them as "hidden costs" if you first encounter them at the car rental counter, but hopefully I can illuminate them.
There are three (and a half?) different types of insurance, and you're required to have them all in one way or another: theft protection, collision damage waiver and 3rd party liability. Read on to find out about these insurance programs and how to minimize your costs.
Save money on (some) rental car insurance in Israel
Theft protection is self-explanatory, and the collision damage waiver covers any damage you cause to the car (whether scratches, mechanical damage or an accident) and comes with a deductible that can be several thousand dollars. If that deductible scares you, you have the option to purchase "Super CDW" in Israel – no deductible in the case of damage, but you'll be paying extra for every day of your rental.
The best way to avoid paying out of pocket for theft protection and CDW is to use a travel-oriented credit card that covers them for you and bring a letter from the issuer as proof. Not every credit card offers coverage in Israel. In fact, most of them don't. The best option for rental car insurance in Israel is to get a card like the Chase Sapphire Reserve. It covers you (for free) on both the TP and CDW fronts, and it also comes with a host of other great travel benefits like Priority Pass lounge access, free Global Entry and solid travel insurance coverage. Apply today to lock in your 50,000 bonus points.
Mandatory rental insurance in Israel
What about the 3rd party liability? Sadly, there's no way around it and it's kind of expensive. Budget around $15 per day and don't be surprised. In reality, the biggest cause for our delay in picking up the rental car at the Tel Aviv airport is that every single person was trying to wiggle out of the charge.
We didn't remember having such an issue with it in the past, but a little digging has revealed that the amount used to be much lower so few people ever took umbrage with it. Even after a few weeks in the country we didn't believe that there could really be a mandatory $15 daily charge, but we asked a relative who had worked for a rental car company in Israel and she confirmed that there's no way out of it. At least if you pick up the car elsewhere in the country, there won't be as many people ahead of you trying to fight it!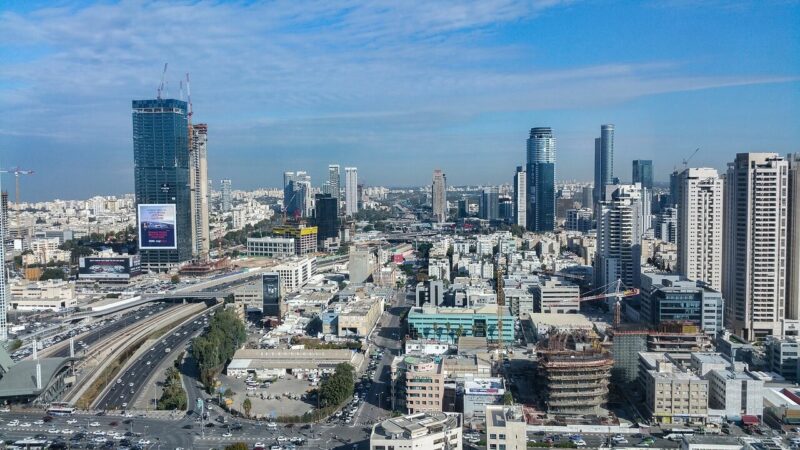 Car seats in Israel
Israel's car seat laws require rear-facing up to at least 1 year old, forward-facing child seat with a harness until at least 3 years old and riding in a booster seat until at least 8 years old. There aren't car seats manufactured in Israel, so you can bring a car seat from home – read everything you need to know about travel with car seats.
Given some of the very questionable car seat usage we've seen in Israel over the years, we recommend bringing your own rather than relying on the car rental company to provide one. We've had families in our Facebook group report issues with rental seats all over the world – from gross straps and expired seats to boosters for babies or reserved car seats that aren't there at all! Don't get caught unexpectedly.
READ MORE:
–How to travel with car seats (without losing your cool)
–The best convertible car seats for travel
–Wayb Pico review
–Ride Safer Delight travel vest review
–Bubblebum booster seat review
If you need a ride from the airport or across town and don't want to rent a car and car seats right away, reach out to Welcome Pickups. They'll provide high-quality car seats for your ride!
How to find your way around in Israel
Israel is known as one of the most innovative countries on the planet, so it should come as no surprise that there's a homegrown navigation solution. Waze, everyone's favorite crowd-sourced traffic and directions app, was developed more than a decade ago in Israel. Since the app relies heavily on a large network of users to provide up-to-the-minute traffic information, Israel might be the best place in the world to use Waze.
If you are considering using Waze in Israel, there are a few things to consider. First and foremost, the map is in Hebrew. You'll still get the visual cues and it will speak to you in English, but if you like to follow along with street names then basic Hebrew literacy is helpful. You don't need to speak fluently, but you'd probably want to at least remember your aleph-bet. Second, we'd recommend updating a few settings. We recommend selecting to "avoid unpaved roads" in the Navigation section of your settings. You can elect whether you want to avoid toll roads to save money or use them to save time.
If you can't read any Hebrew or Waze just isn't working for you, Google Maps is a reliable navigation tool as well. You don't have the option to avoid unpaved roads, so be aware of your driving in the North in particular. Google Maps is also handy for figuring out bus routes in Jerusalem and Tel Aviv, so I recommend having it downloaded on your phone before you arrive in the country.
You may wonder if it's worth buying paper maps in Israel. It's a tough call! One the one hand, as smartphone apps are so convenient for traveling light and they'll keep you up to date on road construction and changes (well, mostly). On the other hand, there are areas where the roads are confusing and the choices are many. The Golan Heights can be tough to navigate in some areas and cell phone service is sometime spotty. If you want to bring a physical map, this comprehensive one will cover you throughout the country.
Major highways in Israel
Israel has a pretty solid highway system connecting its population centers, so getting around by car is extremely easy! Since the country is fairly small, there are only a few highways and it's worth familiarizing yourself at least a little bit before you go on a road trip in Israel.
The most important route for many travelers is Highway 1, which main road between Jerusalem and Tel Aviv. There can be plenty of traffic on Highway 1, so it's always a good idea to check Waze for recommended alternatives before setting out. If you're feeling spendy, you can hop into the "fast lane", which uses a congestion pricing model to set the toll anywhere between about $2 and $20 – pay close attention to the signs above the entry!
If you want to travel from the center of the country to the north, you have three different options. Highway 2 runs along the coast directly between Tel Aviv and Haifa, offering beautiful views for much of the drive. Highway 4 follows a similar route (extending further in both directions) and is a little more inland; it begins at the crossing into the Gaza Strip and continues to the Lebanon border at Rosh Hanikra. Highway 2 and Highway 4 are connected by a series of tunnels in and around Haifa.
The other option for traveling Israel from north to south is Highway 6, Israel's main toll road. If you follow our 10 day (or longer) itinerary, you'll be taking this route from Rosh Hanikra to Jerusalem. You should budget around $15 for that drive.
Parking in Israel
Parking can range from impossible and expensive to easy and free depending on where you're traveling in Israel!
Parking in Tel Aviv
You should budget $15-20 per day for parking in Tel Aviv if you plan to have a car in the city, though we were able to negotiate an affordable monthly rate during our recent visit at the excellent garage on Ness Tziona near the beach. Though parking can be expensive, it's not necessarily hard to find – just look for the blue square sign on most blocks, though many lots are uncovered and can get hot in the spring and summer.
Many of the beachside hotels in Tel Aviv have underground parking lots, which you can pay to use whether you're a guest or not. Some rental apartments and small hotels also have limited free parking available, so make sure to check on this when you book a place to stay if you'll have a car in Tel Aviv.
Parking in Jerusalem
We found free parking in Jerusalem adjacent to the Shalom Hartman Institute in the German Colony, right down the street from our sweet little HomeExchange apartment. If you're staying in that area, you can catch a free shuttle from the tachana (old train station) to the Kotel to help you avoid some of the city's driving and parking woes.
Elsewhere in the city, expect to spend $15-20 per day for parking. Street parking regulations are confusing, and the city parking authorities are extremely ticket-happy (speaking from first-hand experience). There are no longer parking meters in Jerusalem, so make sure to download the Cellopark app and set it up before you arrive.
Parking around Israel
Fortunately you'll find free or cheap parking throughout the rest of the country. National parks, most museums and other destinations don't charge. If you have a great parking space paid up for 24 hours and are going somewhere close by, don't be afraid to walk a little or hop on a bus to avoid moving your car!
Filling a gas tank in Israel
This is perhaps a little embarrassing, but we've had a heck of a time filling our gas tank in Israel over the years. The machines are in Hebrew and never seem to work with our credit cards. The most reliable strategy at this point to go into the shop on site with the credit card, tell them which pump we want to use and ask for "mah-LEH" (full) to authorize the card.
If you do try to use a self-service pump, here are a few tips to help you along. First, make sure you're using a chip-enabled card that doesn't charge foreign transaction fees like the Chase Sapphire Reserve. Second, if the screen asks for a passport number you can try putting in any number; from what we understand, this is intended for Israelis who drive for work and wish to deduct the gas expense from their taxes.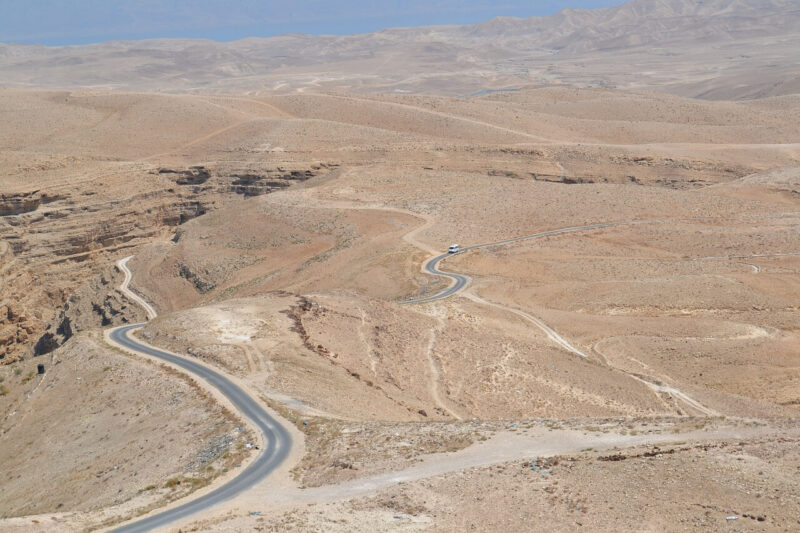 Gas stations can be oddly sparse on some highways, especially in the Negev Desert. Even in the populous center of the country, there are plenty of times when you won't see a station for miles. Our advice is to keep your tank above ¼ at all times, and above ½ when you're traveling outside of the country's center.
Your final fill up will be right before you return your rental car. If you're returning at Ben Gurion airport, there's a gas station on-site! It's open 24 hours and the gas prices are basically in line with others in the area.
Leaving Israel with your rental car
Thanks to some thoughtful readers in the comments, I decided to add a bonus #11. Can you take a rental car from Israel into the West Bank? Or can you take a rental car from Israel into Jordan?
Nope and nope. Sorry! Your Israel rent-a-car can't cross any borders. If you'd like to check out the West Bank, you have two options. The cheapest is to park your car near the border crossing (or take a bus or taxi there, if you prefer) and then cross on foot. On the other side you'll be able to get a bus or taxi to take you where you want. We've never done this but have heard that the border crossing back into Israel can be very slow, so be prepared.
If you want to avoid some of the potential border crossing challenges and have a more structured experience, Abraham Hostels offers an extremely well-regarded tour that takes visitors to Bethlehem, Jericho, the Jordan River and finally modern Ramallah. Check out the details here.
Another excellent option for visiting the West Bank is this two-sided tour of Hebron, one of the world's most disputed cities. The tour features two guides, one Jewish and one Arab, each offering a unique perspective and showing visitors a different part of the city.
Final thoughts on car rentals in Israel
We hope this guide to Israel car rentals has been helpful as you plan your trip. Renting a car can be a fun way to explore the country's many unique offerings, but if it doesn't appeal to you there's plenty to do with a combination of public transportation and paid excursions. Got any more questions or suggestions? Drop us a note in the comments!
Read next: Your essential Israel itinerary
Plan your trip to Israel
Money-saving travel resources:
–Find the cheapest flights on Skyscanner
–Book your discounted rental car on RentalCars.com
–Compare travel insurance options
–4 simple hacks to save more money on booking.com

Check out these helpful articles to plan your upcoming trip to Israel:
–The perfect 10 day Israel itinerary
–3 days in Jerusalem itinerary
–2 days in Tel Aviv itinerary
–Where to stay in Israel
–50 things to know before you visit Israel
–What to pack for Israel in each season
–When is the best time of year to go to Israel?
–10+ must-read tips for renting a car in Israel
–20 foods you have to try in Israel
–25+ best books about Israel
–Where to stay in Jerusalem
–What to do in Jerusalem on Shabbat
–Israel with kids: the complete guide
–Visiting Jerusalem with kids
–Visiting Tel Aviv with kids
–Best day trips from Tel Aviv
–Best day trips from Jerusalem
–Your Israel itinerary for (more or less) 10 days
Did you find this article useful? Pin it to your Pinterest boards to share it with others!