We're so glad you're thinking about visiting Israel with kids. Whether you're religious or not, it's an amazing place to travel as a family thanks to the fascinating history, inviting culture, diverse natural environment and delicious food. Let us take the stress out of your Israel family trip planning with this guide – we'll tell you everything you need to get started including why you should take your kids to Israel, important travel tips you need to know, how to get around Israel, where to stay in Israel with kids and the best kids activities in Israel.
Ready?
5 reasons to take an Israel family trip
Kids are welcome everywhere in Israel
Israeli mothers average three children each, so you can be sure that you'll see kids everywhere. They're expected and welcomed. Restaurants, museums, National Parks and religious sites will be happy to have your family just as they're happy to have local families. We've been to plenty of places in Europe where our kids get nasty looks or we're told we can't use a stroller or carrier or sometimes even that kids just aren't welcome. That's never happened to us in Israel!
There's a huge range of activities for the whole family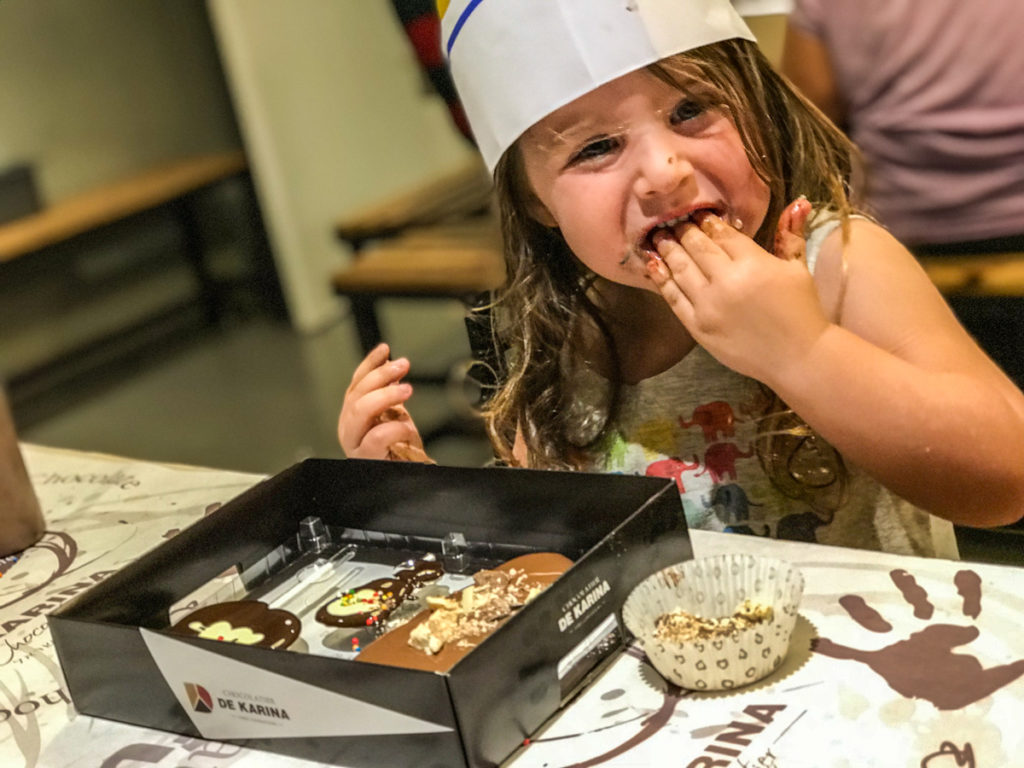 Most visitors think of Israel as a place just for religious tourism, but there's so much beyond that to appeal to travelers of every age. You can take your kids to the beach, climb through ancient caves, let them taste and smell everything at the open-air markets, ride on camels in the desert and so much more. Whatever your family enjoys, you'll find it in Israel.
Israeli food will satisfy even the pickiest eaters
Yes, we all want our kids to become happily adventurous eaters as we schlep them from continent to continent. And some of them are! But we've experienced first hand how stressful travel can be when your picky kids refuse the local food and there aren't any familiar choices available.
Every kid will find something they like in Israel. Fresh fruits and vegetables are part of every meal, while meat lovers will rejoice in chicken schnitzel served with fries. Vegetarian kids will thrive on eggs (cooked so many ways!) and even vegan kids can live large on humus, falafel and pita. For those with a sweet tooth, it's easy to find ice cream, pastries and halva around every corner. Learn more about traditional Israeli foods.
It's compact and easy to get around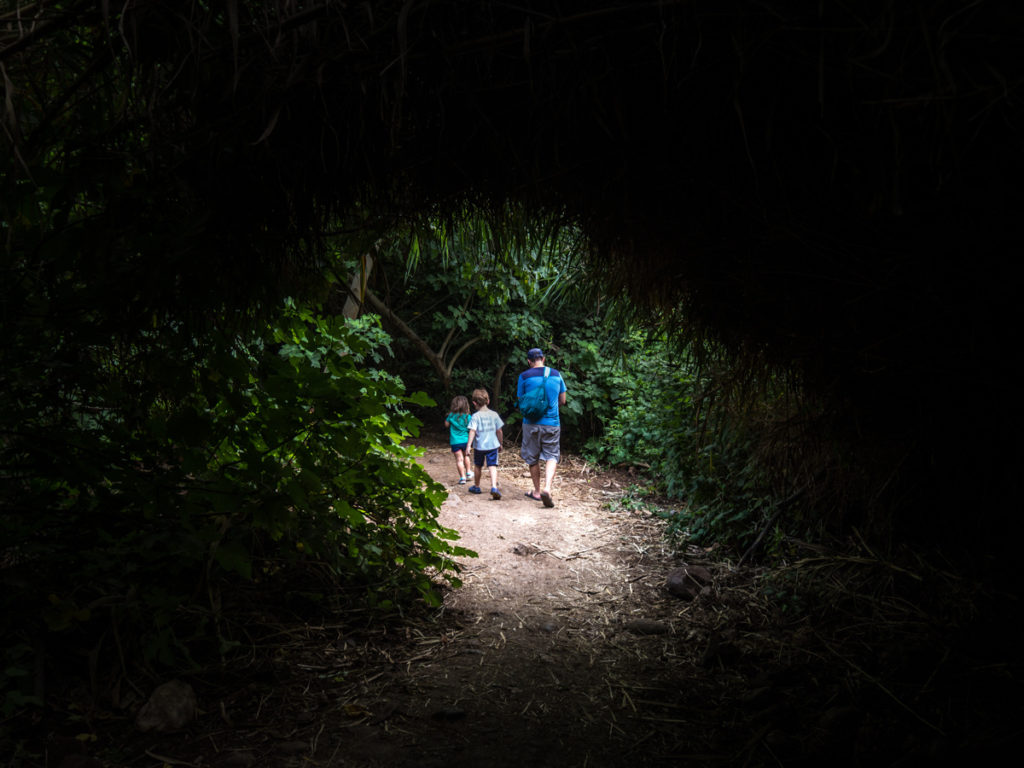 The longest drive you can do in Israel goes from Eilat at the southern tip on the Gulf of Aqaba to Banias Falls in the Golan Heights; that trek clocks in around 5.5 hours! But it's extremely unlikely that you'd ever do that drive in one stretch.
On most well-planned Israel itineraries (we've got you covered here) you'll make a loop, stopping in Jerusalem or Tel Aviv for a few days between going all the way north or south. That means most of your drives will range between 2 hours and 4 hours, which is much more manageable with kids in tow!
For most families we'd recommend renting a car for at least part of your Israel family tours (more about that here). In most places you'll find a modern highway system and plenty of interesting scenery to keep your back seat passengers occupied.
It's a trip they'll never forget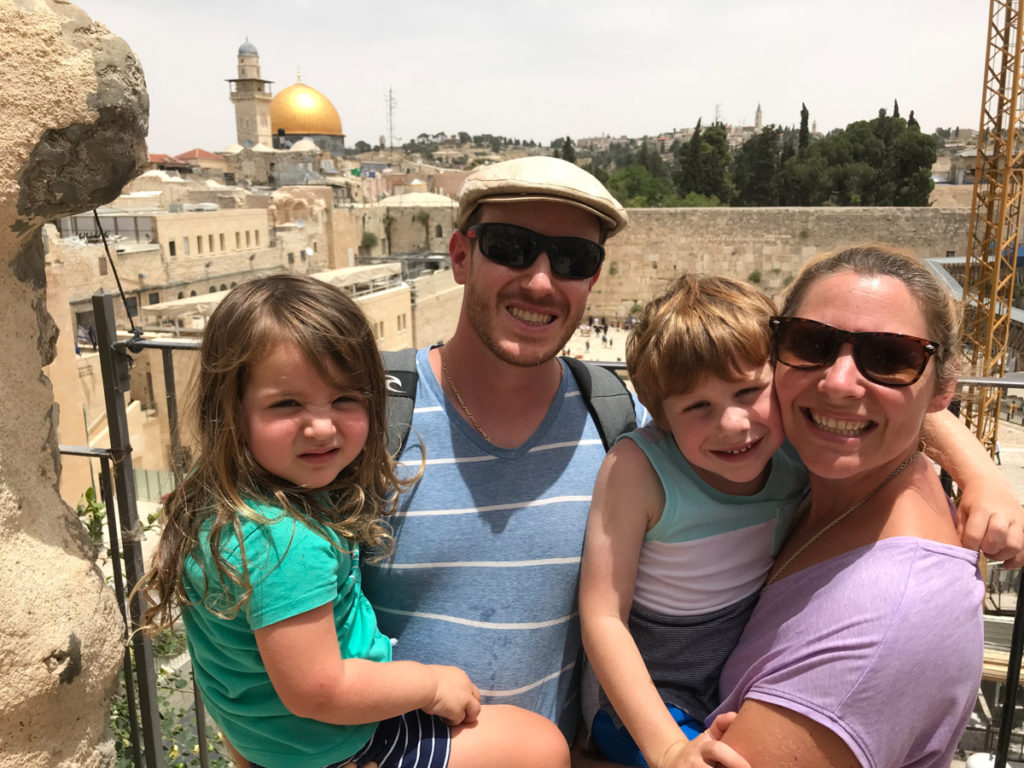 No matter what you choose to include on your family's Israel itinerary, there are so many unique sites and activities that there's no way it'll blend in with other trips you take. They'll always remember slipping a prayer into one of the cracks of the Western Wall, floating in the Dead Sea or even eating a freshly cooked falafel while they dip their toes into the warm Mediterranean Sea.
Tips for your family vacation in Israel
Read about Israel before your trip
Before going on the trip of a lifetime, make sure your kids have an idea of what they'll see and why it's important!
Israel books for babies and preschoolers
Israel books for older kids
Israel books for tweens, teens and parents
When to travel to Israel with children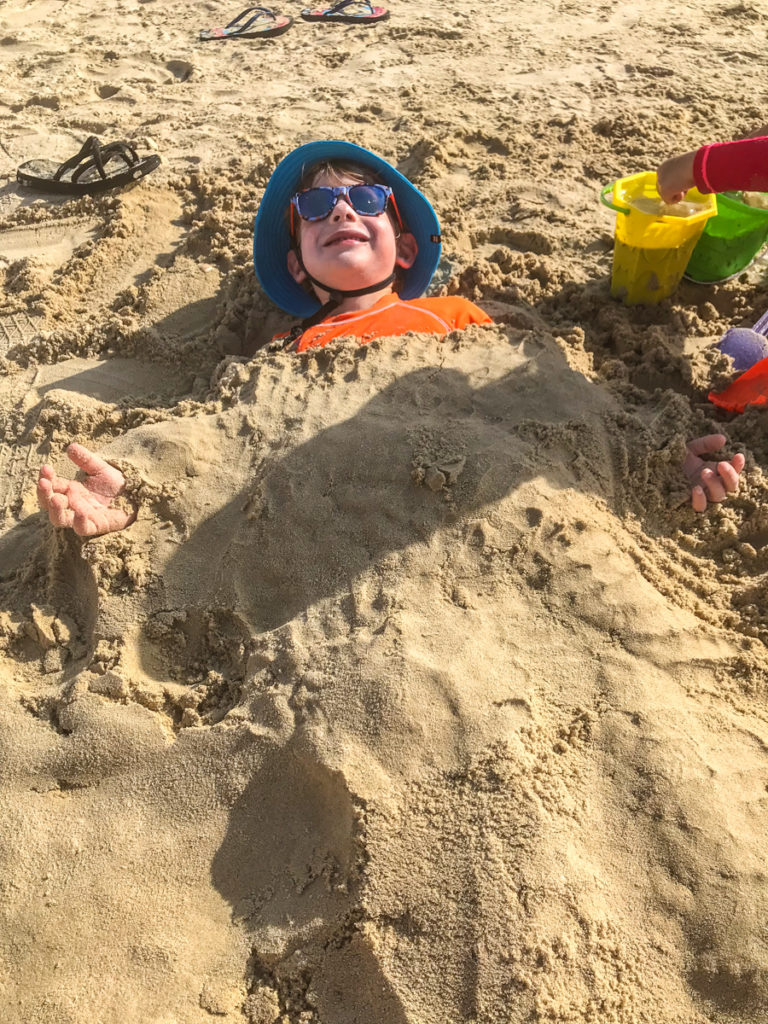 There are virtues to visiting in every season, but when is the best time to go to Israel? Unfortunately, it's exactly when kids are in school!

If you child is in preschool or younger, ignore those school calendars and plan your Israel family tours for May or October. If your child is in formal school and you don't want to pull her out, you can try to visit during Spring break or Fall break (if your school has one).
We've also taken our kids to Israel in summer and it's great, but can be hot and crowded. If you plan to go then, take it slow and allow for plenty of beach and pool time (and mind the jelly fish in July and August!).
Push the water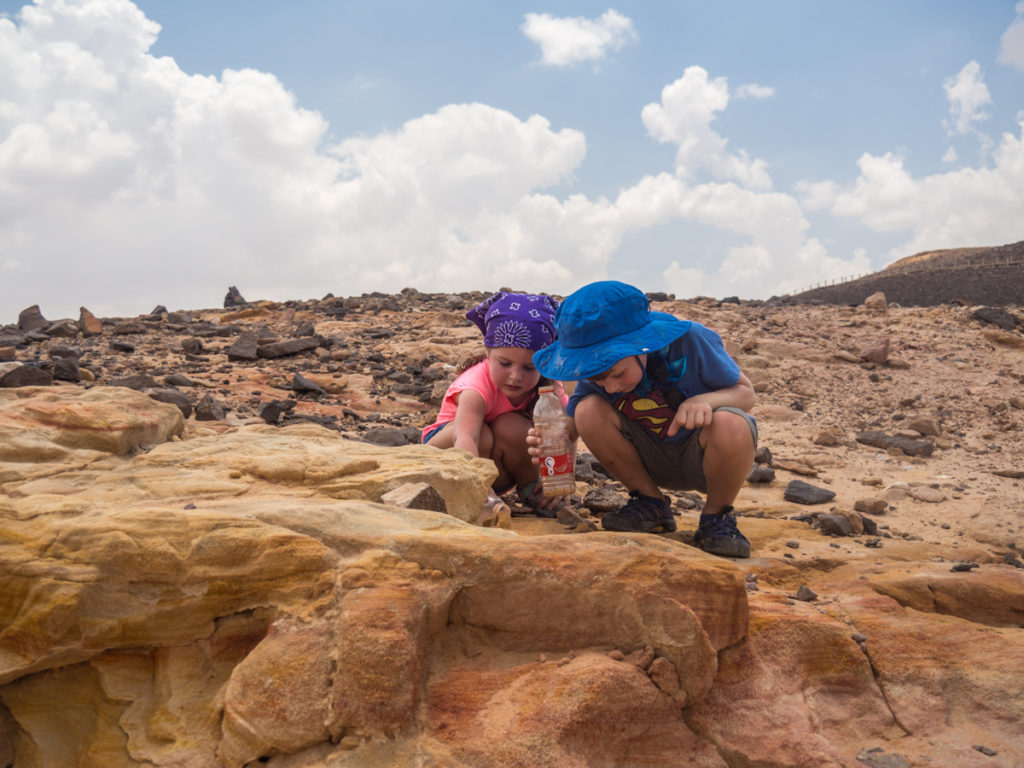 I can't stress this one enough. Dehydration is a huge issue for visitors to Israel. You're running all day long, sometimes in very hot temperatures and dry conditions. Find a water bottle your kids will drink from and bring it everywhere with you – we like these for their compact size and these for keeping water ice cold all day long.
Read more: 50 things to know before your first trip to Israel
Don't overdo it
When you're traveling half-way around the world, it's tempting to squeeze in as much sightseeing and adventure as you can. But over-scheduled, jet-lagged kids can make for really unpleasant travel companions! You can check out our 10 day Israel itinerary suggestions, but feel free to cut things here and there to allow more downtime. Alternatively, you can add a few more days if time permits to stretch things out a bit.
Traveling to Israel when your child has a different last name or without the other parent
We've heard reports that parents traveling to Israel with their kids who have a different last name or without the child's other parent may face additional scrutiny. That's not surprising given the spate of cross-border abductions that have occurred in the last few decades. Just be prepared!
Many people recommend bringing a notarized letter from the parent who isn't traveling as well as a copy of your child's birth certificate showing their name and yours.
Getting around Israel with kids
Israel is so easy to get around!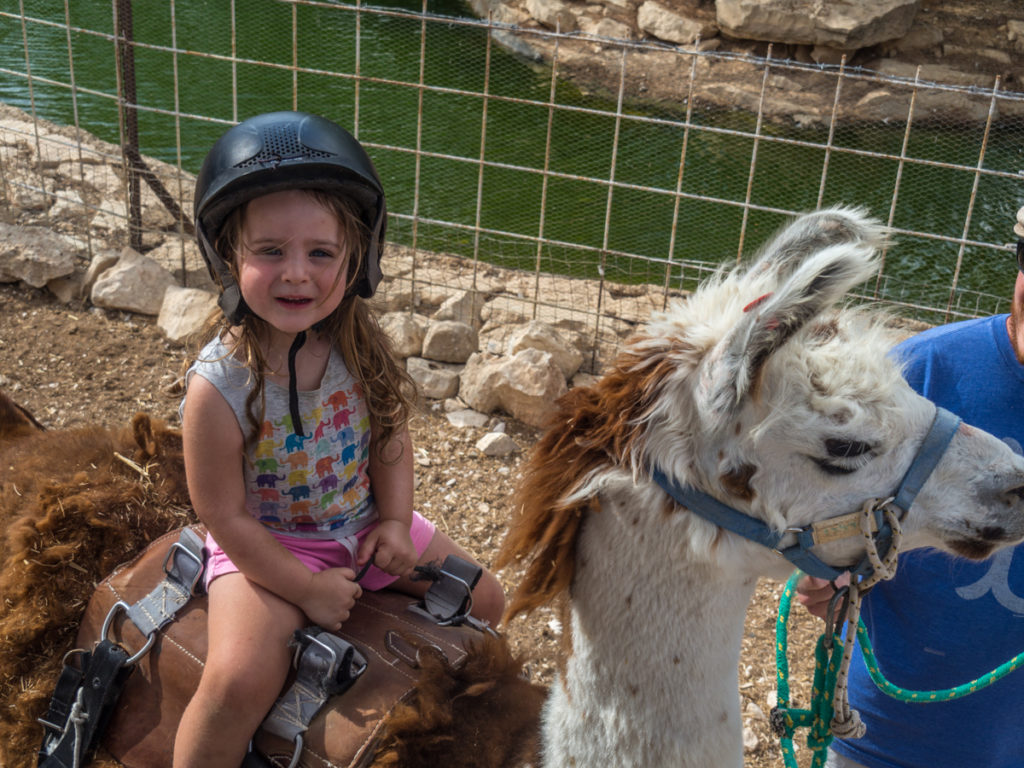 You'll get the most out of your time in Jerusalem and Tel Aviv if you explore them on foot, as you'll get to really soak up the feeling of the country rather than just hustling from one tourist attraction to another.
Tel Aviv is extremely stroller friendly thanks to its wide sidewalks and flat landscape. We highly recommend the Baby Jogger City Mini (or its beefier GT sibling) thanks to its easy push, nap-worthy recline and extensive sun coverage to protect your little traveler from the strong Mediterranean rays. Read more tips for visiting Tel Aviv with kids!
Getting around Jerusalem with kids can be a little tougher. You'll probably still use a stroller here and there, but the city is built on a series of hills and valleys. If you have a heavy toddler, pushing the stroller uphill in the heat can be brutal! You'll also have a much easier time in the Old City with a baby carrier (or toddler carrier) since the streets and alleys are narrow and bumpy and often interrupted with stairs. Pro tip: Make sure to get a carrier with a mesh panel if you'll be visiting Israel in summer! You can thank me later.
The cities also have great public transportation. Don't be afraid to try out the local buses if you need to go to another part of the city and their little legs won't carry them anymore. As of 2019, in both In Tel Aviv and Jerusalem you need to purchase a reloadable Rav Kav card in advance from a station, the airport or a tourism kiosk and costs 5 NIS.
Jerusalem also has a light rail line through the middle of the city, running from the Pisgat Ze'ev neighborhood in northern Jerusalem all the way to Har Herzl in the west and stopping conveniently near the Old City and the Central Bus Station.
One child under 5 can ride for free with each parent, but during rush hour you're expected to collapse your stroller or buy it a ticket. Tickets for adults are 5.90 NIS and kids are 3 NIS (about $1.70 and $0.85, respectively, as of this writing). Buy your ticket at a kiosk before boarding and be sure to validate on the train so you don't get a fine!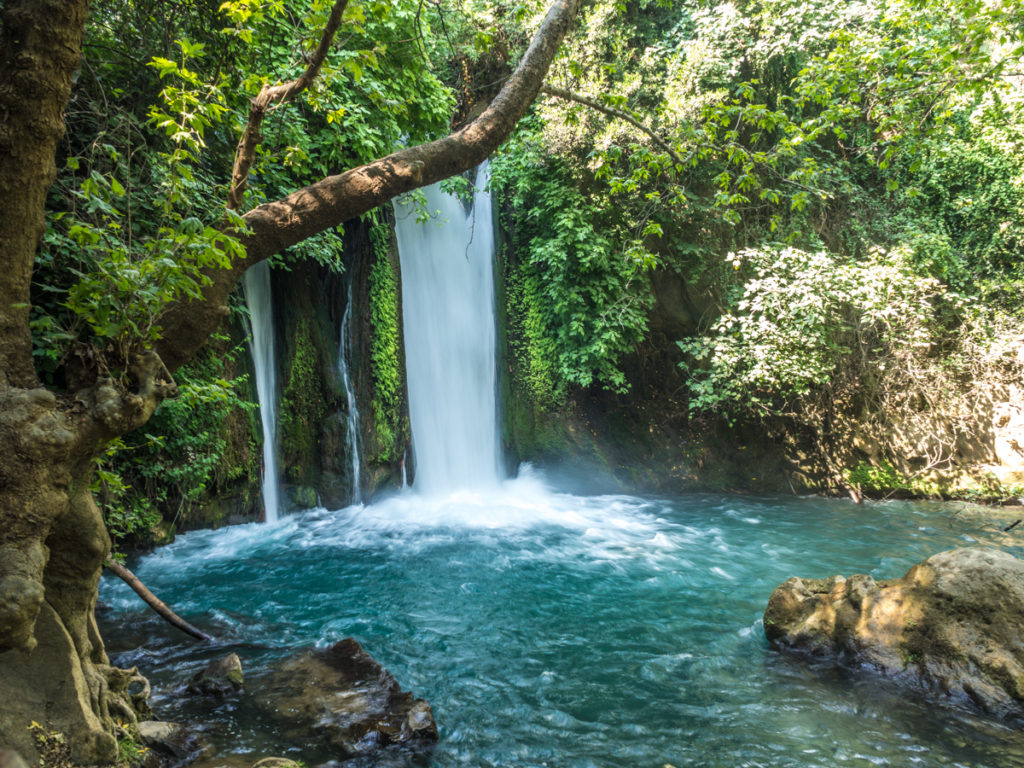 Once you're ready to leave the hustle and bustle of the cities, we recommend renting a car to explore on your own. It can be intimidating to think about, but you'll be completely prepared with these important tips for renting a car in Israel. It's a great country for road tripping!
I'll be honest that over the years I've seen some pretty questionable car seat usage in Israel unfortunately. Israel's car seat laws require rear-facing up to at least 1 year old, forward-facing in a harness until at least 3 years old and riding in a booster seat until at least 8 years old. There aren't car seats manufactured in Israel, so you can bring a car seat from home – read everything you need to know about travel with car seats.
If you really don't want to rent a car you can explore most of Israel by bus or train, which could be an adventure in and of itself for many toddlers! In fact, one of my personal favorite things to do in Israel is ride the train line from Jerusalem-Malha (near the zoo, but sadly inconvenient for most tourists) to Tel Aviv. This line follows the 19th century route through the Judean hills and offers beautiful scenery, if a long transit time. If you need a short ride and you won't have your own car seat, Welcome Pickups can provide one for your ride.
These days all the buzz in Israel is about the new high-speed rail line between central Jerusalem and Tel Aviv. At the moment you'd have to change trains at Ben Gurion airport to make the complete journey, but hopefully the route will be completed within the next year.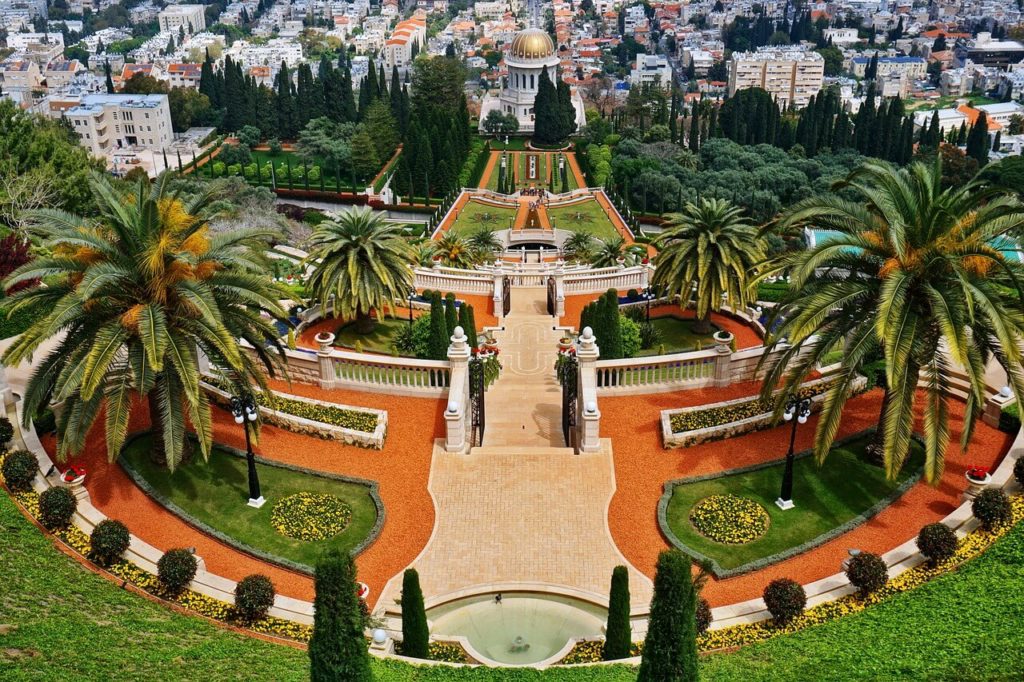 Trains are also a great way to explore Israel's northern coast. The ride from Tel Aviv to Haifa and points north is beautiful, fast and easy. Though the connection to Lebanon was blocked in 1948 though you can still walk its remains at the Rosh Hanikra grottoes (one of our favorite spots for a day trip from Tel Aviv!).
The downside of relying on buses and trains for an Israel family trip is that the costs can add up quickly. Long distance routes often start at $10 per person each way. That's completely reasonable, but for a group of four people it would be cheaper to rent a car.
Where to stay for your family vacation in Israel
Israel offers so many different accommodations for families! Remember, the whole country is set up for tourism and it's set up equally for domestic and international tourists. And many of those domestic tourists are exploring their country with two, three or even four kids in tow. You'll find lots of places big enough to accommodate families of all sizes.
Traditional hotels in Israel
Traditional family-friendly hotels in Israel are just like they are in other countries, with one important distinction: many of them offer amazing Israeli breakfast spreads to make every traveler's mouth water before a big day of sightseeing! No matter where we spend most of our time staying on our family trips to Israel, we always make sure to have a few days at a hotel that services breakfast. Seriously.
You won't find many big chain hotels outside of Jerusalem, Tel Aviv, Eilat and the Dead Sea. Throughout the country you'll find boutique hotels catering to all types of travelers from those looking for total luxury to those looking for a down-to-Earth backpacker experience.
Read our complete guide to where to stay in Jerusalem
If you're heading to Northern Israel, don't miss our very favorite hotel in the area (after many years of trying different places). It's not fancy, but has a wonderful cozy feel and lovely communal space for breakfast in the morning and relaxing with tea or a beer after the kids to go sleep. There's even a toy stash for the little ones and plenty of hammocks and swings for the big ones!
Kibbutz hotels in Israel
One of the early principals of the State of Israel was communal living and communal working – it was viewed as a necessity when so many new residents came with nothing in their flight from persecution in other countries. That ideal took shape in the form of the kibbutz, a place where everything from income to meals to child-rearing was shared.
While many of the early kibbutzim were rooted in agriculture, today there are some offering accommodations to visitors. You'll find kibbutz hotels throughout the country and they have a lot to offer! A kibbutz hotel is rarely fancy, but you'll generally have motel-level accommodation, access to the dining hall (sometimes meals are included, other times they're offered a la carte), swimming pools, playgrounds, beautiful grounds to stroll and more. At kibbutzim that still have non-tourism industries, you can often arrange a tour to see what kibbutz life is like for the residents!
Kibbutz hotels are extremely popular among Israelis vacationing domestically as well as tour groups. If you think a kibbutz hotel is right for your family, be sure to book early!
Kibbutz hotels in Central Israel
Kibbutz Shefayim – just 15 minutes north of Tel Aviv in Herzliya but a world away, close to the beach bikes for rent, playroom and arcade for kids
Kibbutz hotels in Northern Israel
Kibbutz Ein Harod Ichud – beautiful facilities (including a huge pool), farm experiences, playground and optional guided tours in the area
Kibbutz Bet Alfa – near Tiberias/Sea of Galilee, playground, pools, many different room sizes to choose from
Kibbutz Malkiya – upper Galilee, close to national parks and wineries, great pool and included breakfast buffet
Kibbutz hotels in Southern Israel
Kibbutz Ein Gedi – perfect location for visiting the Dead Sea, good food, gorgeous pools
Kibbutz Gvulot – swimming pools, a playground, tennis, cycling and even guided hikes for kids
Kibbutz Lotan – well-known for its dairy production and affiliation with the American reform movement; offers a great pool and playground
Zimmers in Israel
Another popular option in Israel is a zimmer (sometimes spelled tzimmer), which you can think of as an often-rustic vacation home – though some these days are guest houses in suburban areas too. Many are located in northern Israel amidst the rolling green hills. At some places the owner will bring you a fresh delicious breakfast in the morning! While we've mostly stayed in zimmers for romantic getaways, there are plenty that are suitable for families as well. Check out these wonderful family-friendly zimmers in Israel.
Rental apartments and Airbnb in Israel
The market for vacation apartments and Airbnb in Israel is robust! You'll find these self-catering options all through the country and they range from tiny rooms in shared Tel Aviv apartments to enormous houses in the Galilee. We often use Airbnb in Israel and have never had a bad experience.

If you like to be near the action, we've had great experiences staying at this apartment in Jerusalem and this apartment in Tel Aviv. They're great locations and offer family-friendly amenities like laundry to make your trip easier.
Use the interactive map to find vacation rentals and hotels in Israel
---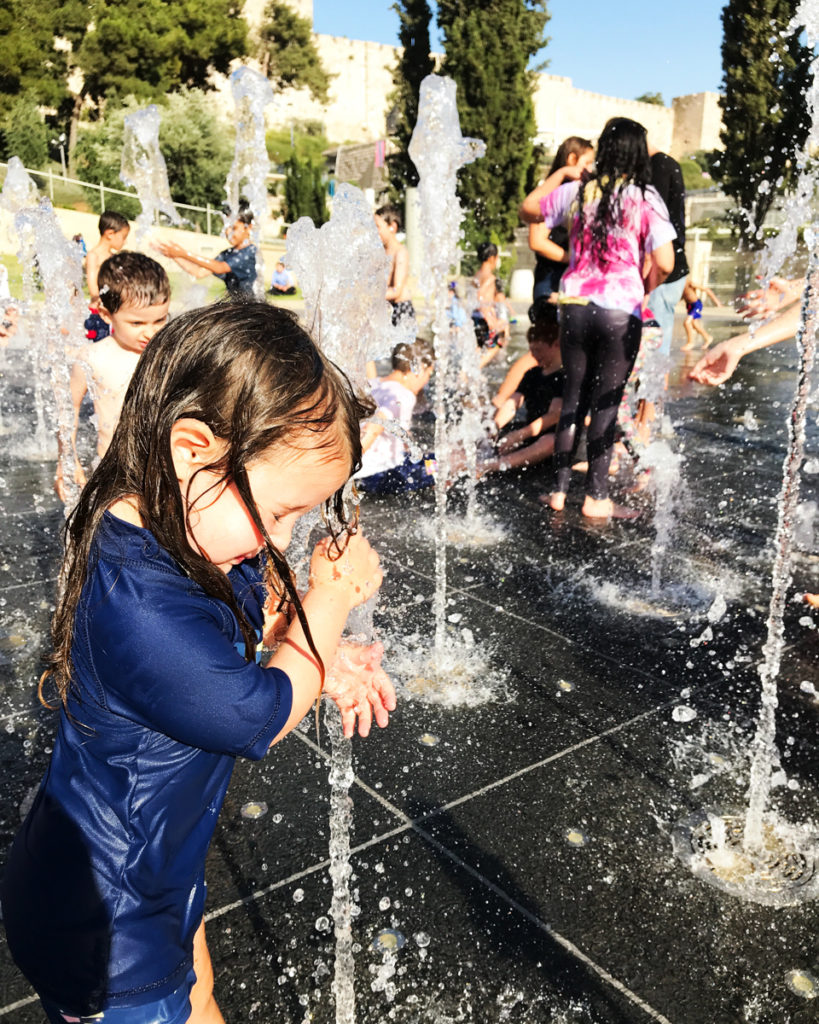 *Note that some rental apartments, especially in Jerusalem, will specify that the kitchen is "dairy only" in order to keep the apartment kosher for religious Jews who want to rent it in the future (even if the apartment owner isn't religious). If you're renting an Airbnb in Jerusalem, it's worth asking the host if the listing doesn't specify so that you avoid surprises. What exactly does "dairy only" mean? Anything vegetarian, including eggs, is fine along with fish like tuna, salmon and tilapia. If it's a problem for your family not to have turkey sandwiches in the apartment, you can ask the host if they're ok with your using paper plates and plastic knives but it's up to them to decide.
Top things to do in Israel with kids
Here's a sampling of some of the wonderful things to do with kids in Israel. Don't miss our detailed guides to visiting Jerusalem with kids and Tel Aviv with kids.
Classic Israel experiences that your kids will love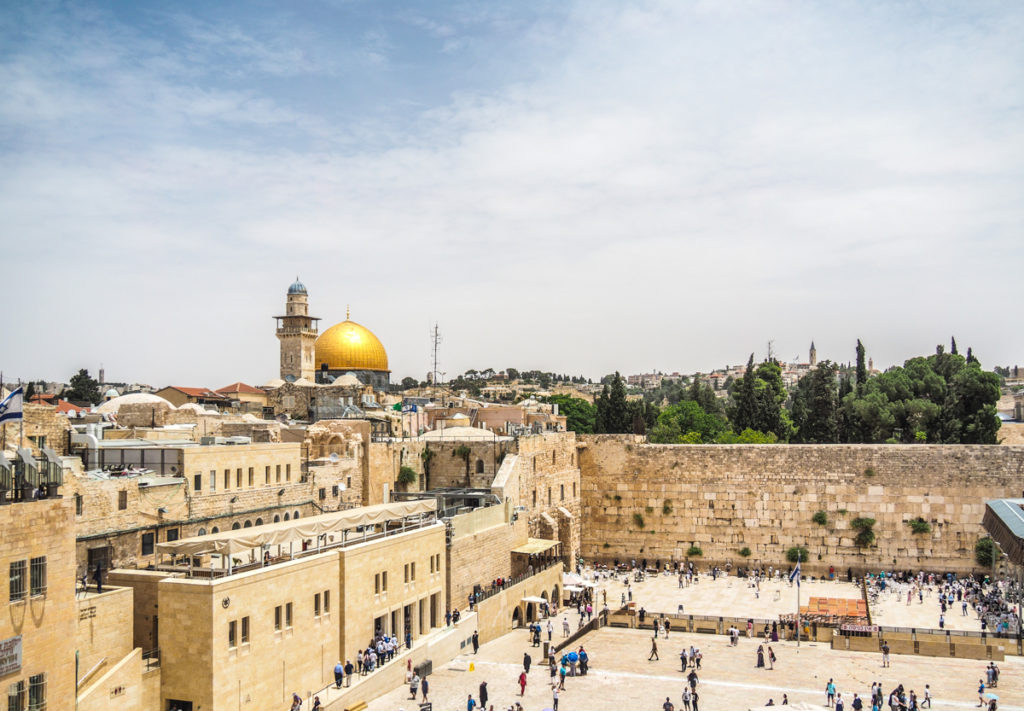 There are a few things you just have to do in Israel, and the good news is that your kids will enjoy them too!

-Slipping a prayer into the Western Wall in Jerusalem

-Floating in the Dead Sea (best for older kids, and make sure they don't have any cuts before they go in)

-Playing matkot (paddle tennis) on the beach in Tel Aviv

-Visiting the Israel Museum to see the Dead Sea Scroll, miniature model of ancient Jerusalem and some of the world's most unique synagogues

-Seeing the beauty of the Baha'i Gardens in Haifa

-Exploring the ruins of Caesarea Maritima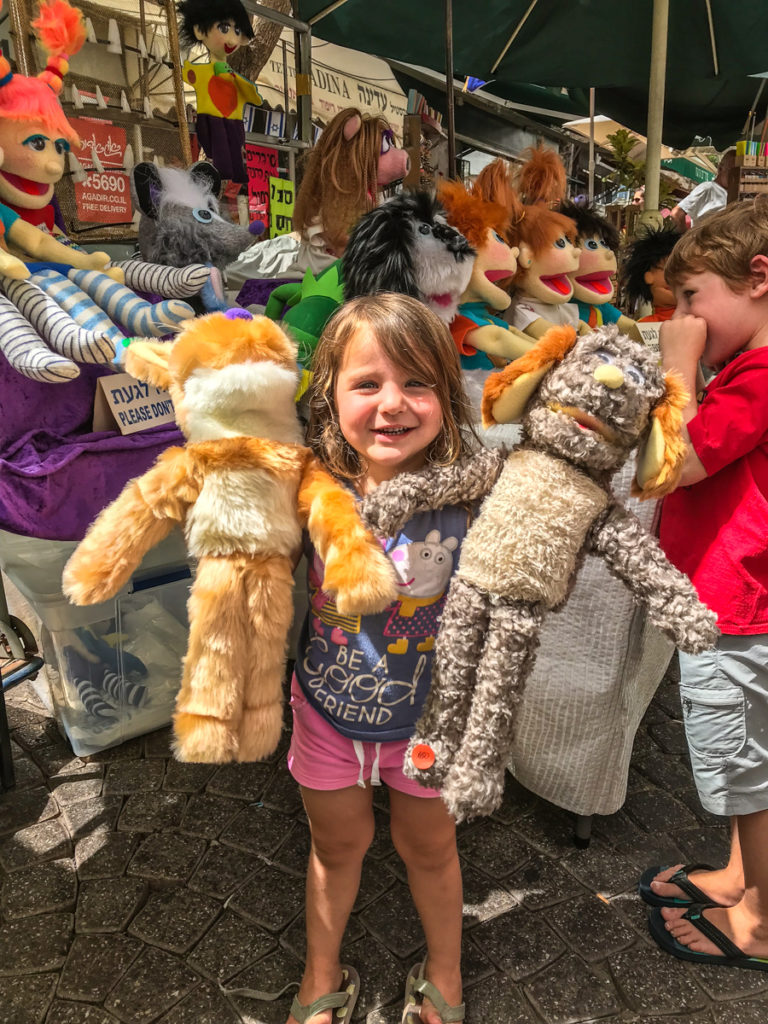 -Wandering the open air markets and trying the options (fair warning: most of the markets have prominent candy shops, and some have toy stores as well!). Check out Mahne Yehuda in Jerusalem, Carmel Market in central Tel Aviv, and Levinsky Market in southern Tel Aviv. Don't miss the Nahlat Binyamin craft fair next to Carmel Market every Tuesday and Friday.
(Fun fact: Ronnie's family used to own a bakery in Shuk haCarmel!)

-Dipping in the cool waters of the Ein Gedi natural spring on a hot day
Children's Museums and other kids activities in Israel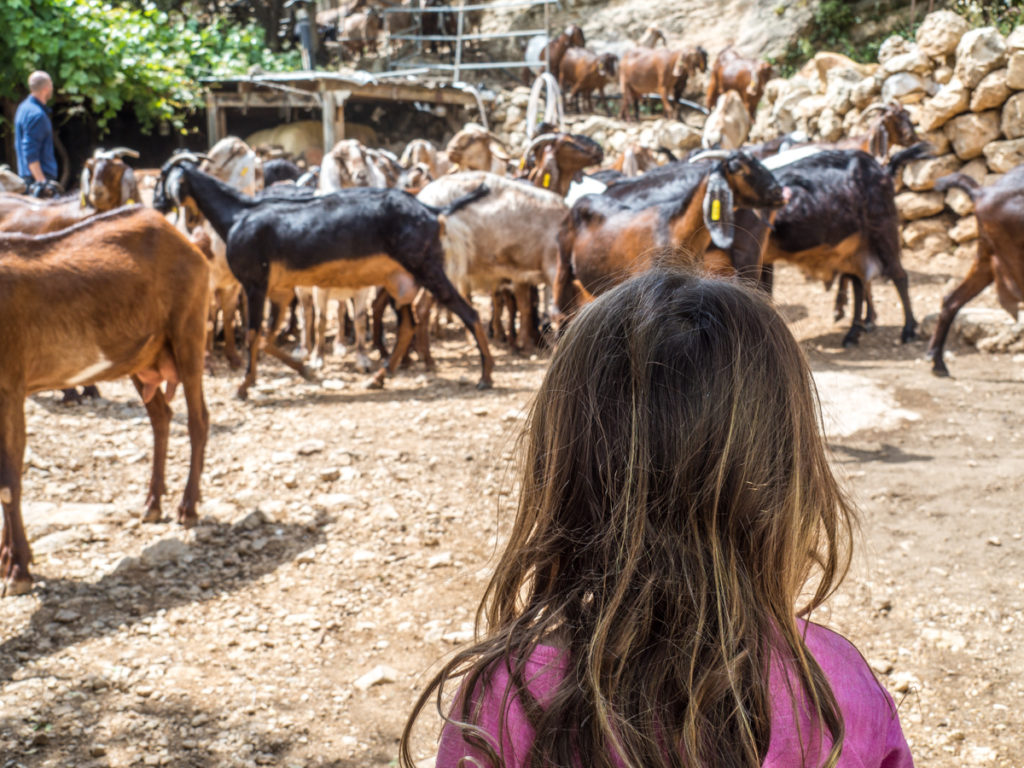 There are so many fun things to do with kids in Israel! If you need a break from typical tourist attractions, here are a few to consider:

-Visit the First Station (original train station) in Jerusalem for arcade games, small rides and a huge play gym. This is one of our family's favorite places to relax and grab a bite to eat!

-Take a day trip to Shai Seltzer goat farm in the hills outside Jerusalem to see the goat herd come in, watch the milking and sample some cheese

-Bring your ASTC membership card from your local science museum to visit the Bloomfield Science Museum (Jerusalem), Carasso Science Park (Beersheva), MadaTech (Haifa) or the Clore Garden of Science (Rehovot).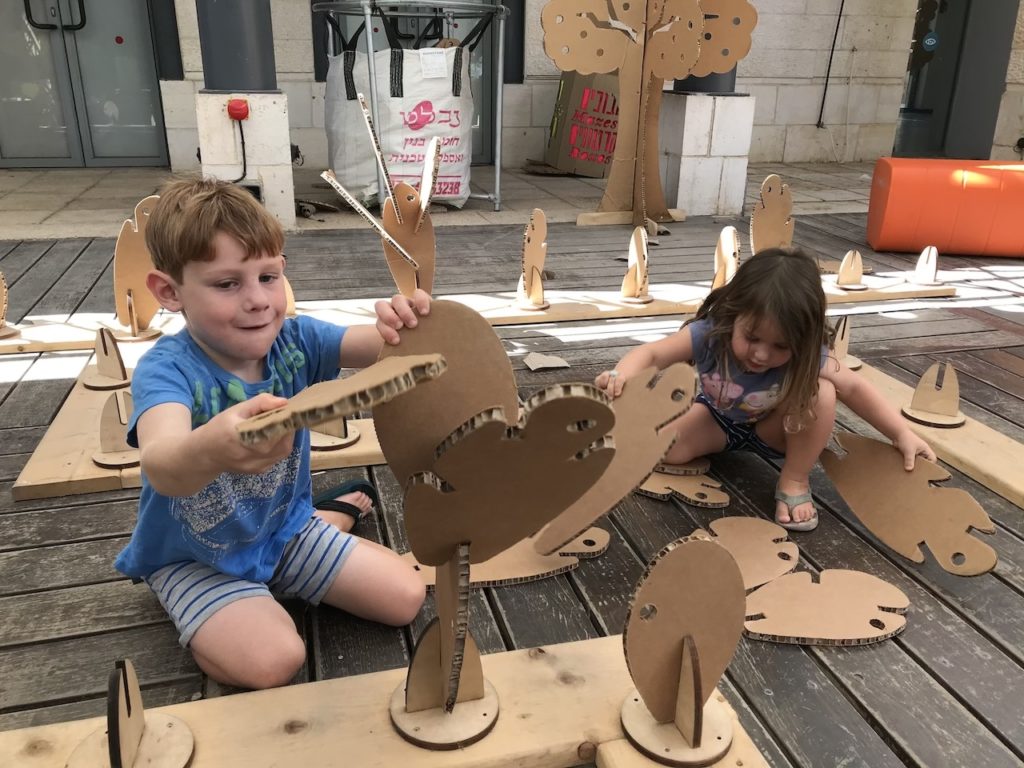 -Go to one of the exhibits at the Israeli Children's Museum in Holon. Note that activities are divided by age and you must go with a guide, so check the schedule to make sure the offerings will work for your family.

-Become a candy maker! Our family loves visiting De Karina Chocolate Factory at Kibbutz Ein Zivan in the Golan (workshops for ages 3+). We've also heard great things about the candy workshops at ToMo Candy in Ramat Gan (ages 6+).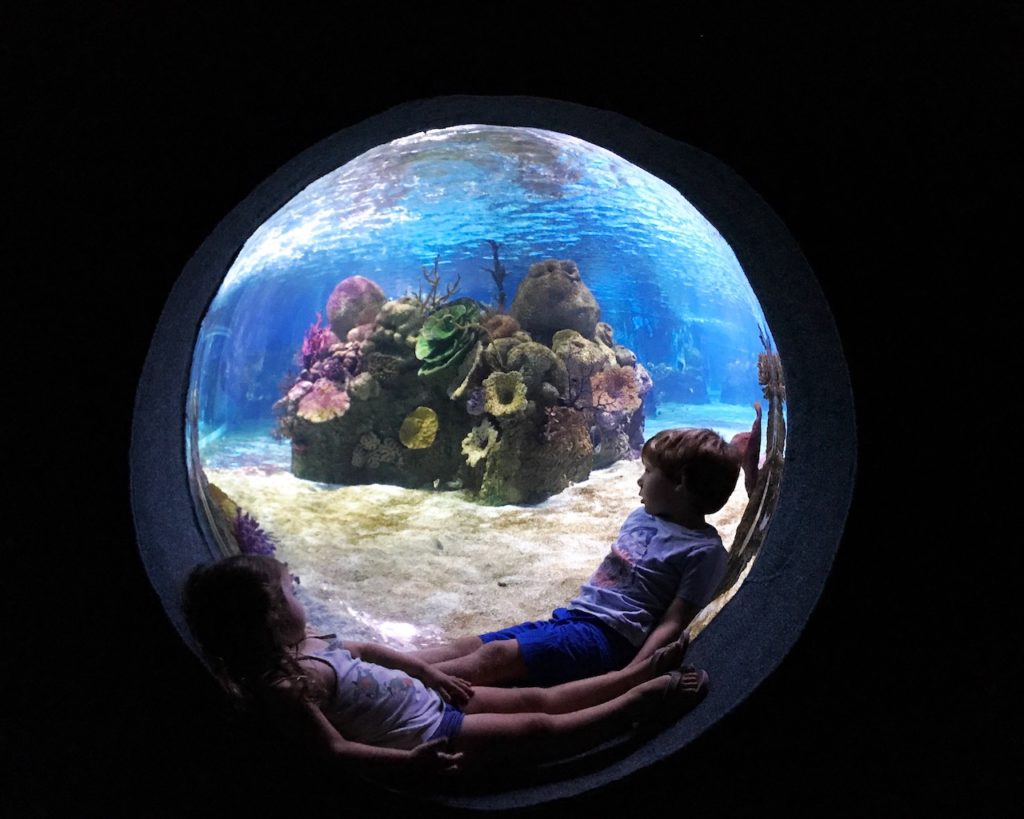 -Meet some of Israel's local animals (and a few visitors) at the Jerusalem Zoo and the new Israel Aquarium next door.

-If you're in Southern Israel, stop by the Alpaca Farm in Mitzpe Ramon to meet the many resident animals! Kids can feed alpacas, ride a llama and so much more.
Adventures in Israel for families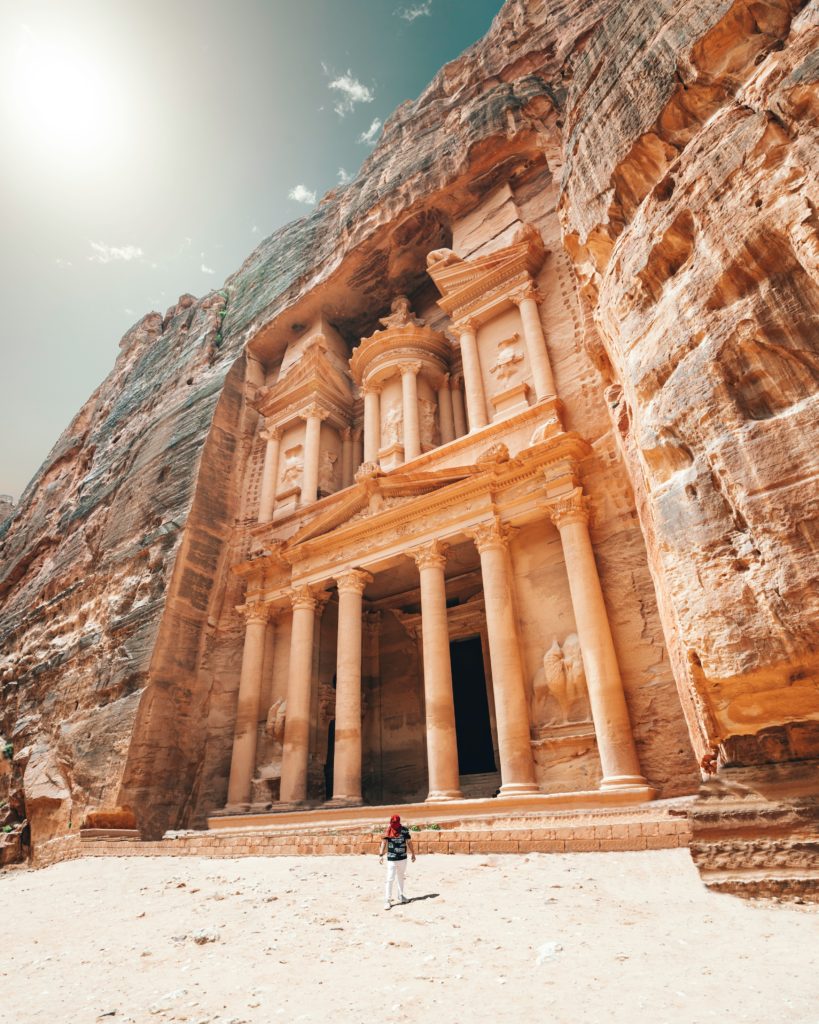 Southern Israel is an especially good place for families who love outdoor adventures. Check out these fun options, especially if you're visiting Israel with teens or tweens.
-Hike the Snake Path to the top of Masada (if going in the summer, arrive extremely early to get there before it closes for the day)

-Go snorkeling or SCUBA diving in the Red Sea from Eilat

-Cross the border into Jordan to see the amazing city of Petra, one of the Seven Wonders of the World
Plan your family trip to Israel
Money-saving travel resources:
–Find the cheapest flights on Skyscanner
–Book your discounted rental car on RentalCars.com
–Compare travel insurance options
–4 simple hacks to save more money on booking.com

Check out these helpful articles to plan your upcoming trip to Israel:
–The perfect 10 day Israel itinerary
–3 days in Jerusalem itinerary
–2 days in Tel Aviv itinerary
–Where to stay in Israel
–50 things to know before you visit Israel
–What to pack for Israel in each season
–When is the best time of year to go to Israel?
–10+ must-read tips for renting a car in Israel
–20 foods you have to try in Israel
–25+ best books about Israel
–Where to stay in Jerusalem
–What to do in Jerusalem on Shabbat
–Israel with kids: the complete guide
–Visiting Jerusalem with kids
–Visiting Tel Aviv with kids
–Best day trips from Tel Aviv
–Best day trips from Jerusalem
–Your Israel itinerary for (more or less) 10 days
Still planning? Pin this article for later!