There are so many things we love about traveling to Israel, but one of the best is how quick and easy it is to get around the country – you can see a huge variety of sites without sitting in the car for much more than an hour! From the lowest point on Earth to lush green hills, there's a huge range of day trips from Jerusalem that showcase some of the country's most unique sites.
Read on for a few of our favorite Jerusalem day trip options, how to choose the right one for you and the important logistics you need to know. If you're thinking of renting a car in Israel, be sure to read this article as well so you'll know what to expect.
Jerusalem to the Dead Sea and Ein Gedi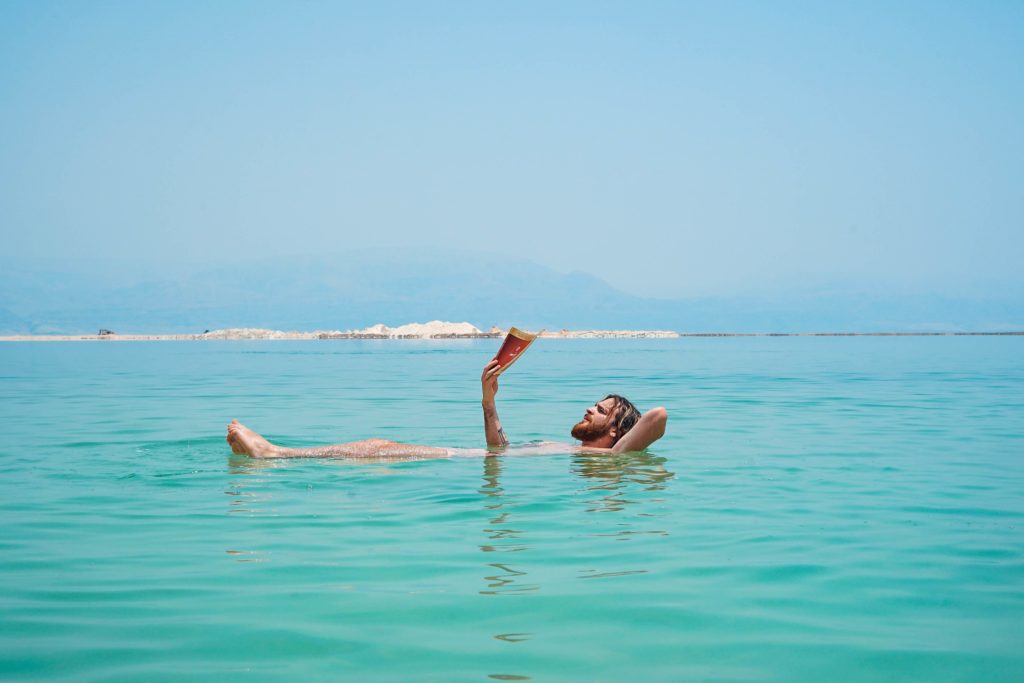 One of Israel's most famous sites is the Dead Sea, which straddles the border between Israel and Jordan. It's the lowest elevation on Earth and the water is so salty that humans are naturally buoyant. Unfortunately the Dead Sea has been shrinking so make sure to go see it on your next trip to Israel – before it's gone.
The good news is that it's a pretty easy day trip from Jerusalem. You can drive your own rental car, take Egged Bus 486 or even hop on a tour. There are a few places where you can experience the Dead Sea and they're all a little different. The closest is Kalia Beach, which can best be described as "basic". There are some shades and there's a visitors center that sells some food and souvenirs; however, due to the Sea's recession you'll need to walk pretty far through hot mud to get to the water.
PSA about visiting the Dead Sea: Yes, it's good to visit the Dead Sea at least once to experience it… but this isn't a Jerusalem day trip for the faint of heart. The extremely salty water can be searingly painful on any open wound, no matter how small. Ladies, don't shave your legs that morning or even the day before. And it might be best to postpone any "adult activities" until after your swim in the world's biggest salt bath. While it's tempting to slather yourself in Dead Sea mud, be careful putting it on your face to make sure you don't get any in your eyes when you rinse it off.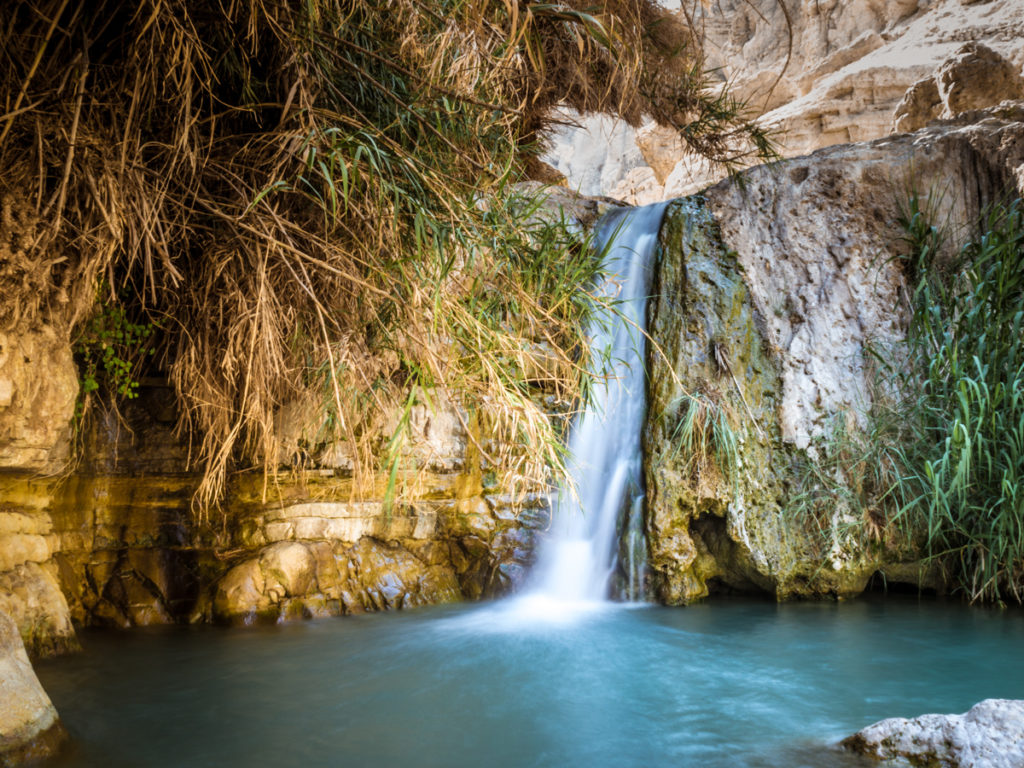 Once you've had your fill of floating in the Dead Sea, it's just a quick hop to one of the desert's surprising treasures: the Ein Gedi nature reserve. This oasis is fed by a natural spring and feels absolutely glorious after a day romping through the broiling desert! You don't even need to go all the way to the top to enjoy a cool dip, just find an inviting spot that isn't fenced and hop in.
The trail at Ein Gedi is in good shape but a bit rocky, and the pools are very rocky. I wore these shoes, but these would be a great pick too.
Dead Sea tour options
If you'd rather not manage the logistics yourself of renting a car or taking the bus, there are some excellent full-day tours that will take you to the Dead Sea and other nearby sites:
–Dead Sea only
–Masada, Ein Gedi and Dead Sea daytrip
–Masada sunrise, Ein Gedi and Dead Sea daytrip
What to bring to the Dead Sea and Ein Gedi:
-proper footwear (water sneakers, sport sandals or even just cheap water shoes)
-swimsuit
–travel towel
–sunscreen
–sunglasses
–water bottle (or read reviews of the best collapsible water bottles for travel)
–waterproof phone pouch
---
The following three Jerusalem day trip options are a little more off of the typical tourist path, but they're really popular with locals! These are all located in the Jerusalem Hills, so you'll need to have your own rental car. We usually get ours from RentalCars.com thanks to the bargain pricing and easy interface that compares all of the possible options.
>>> MUST READ tips for renting a car in Israel
If you have a full day available, you can theoretically combine some of them into the same day. Whatever you choose, we'd recommend stopping by the Arab-Israeli village of Abu Gosh on your way back into the city for a dinner of hummus and falafel. Some people say that Abu Gosh is home of the best hummus in Israel – as of this writing there are more than a dozen hummus spots to choose from in this tiny hamlet! Abu Gosh is a hot spot on Saturday for non-religious Jerusalemites looking for open restaurants, so you won't be alone on the weekend.
---
Wine tasting near Jerusalem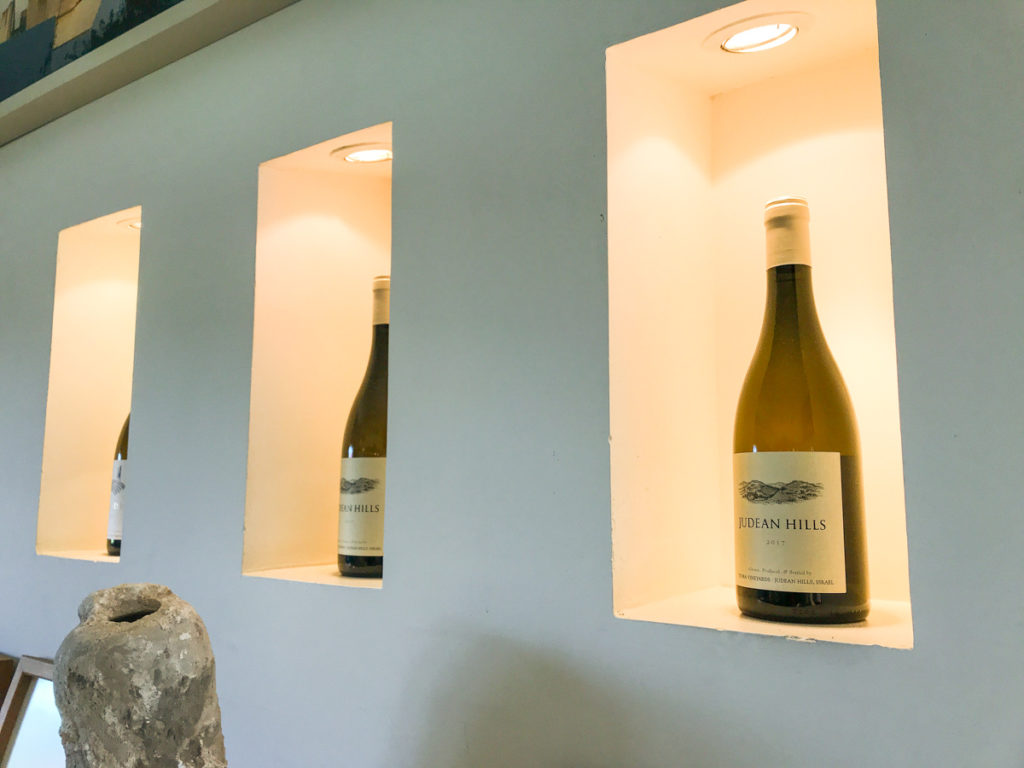 Israel has one of the world's oldest wine scenes, at nearly 3,000 years. But Israeli wine today is a far cry from what you might imagine – over the last twenty years it's grown to include hundreds of wineries all over the country, spanning a huge range of sizes and styles. Only 15% of that wine is for religious ritual, with the rest of it being for everyday enjoyment.
Some of the countries best wines are within an easy drive of Jerusalem, in the Judean Hills region. Our favorite among these is Tzora, which regularly wins accolades for both their whites and reds. You can easily spend an entire day visiting Tzora and their colleagues at the other boutique wineries of the Judean Hills Quartet consortium – just make sure to schedule your appointments about a week in advance to ensure that they have availability and are open.
Make sure that you moderate your wine drinking if you plan to DIY a day of wine tasting near Jerusalem. Spit, split your tastings, take turns at each winery or go on a wine tour so that someone else does the driving for you.
---
Avshalom cave (Soreq cave)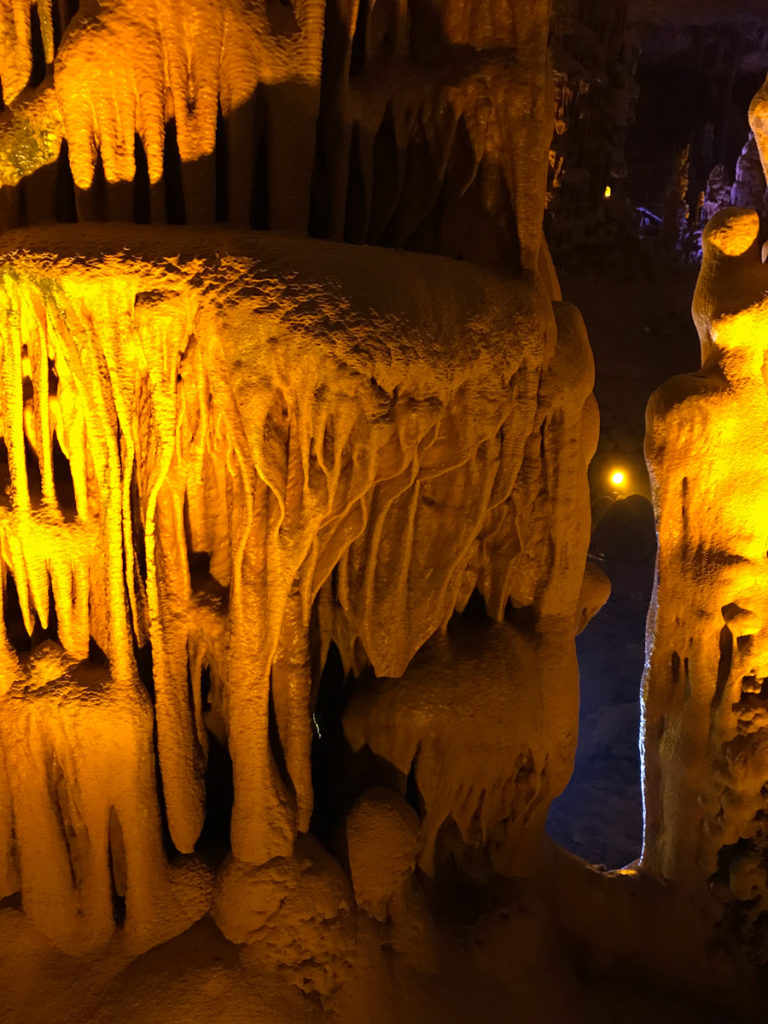 The Judean Hills surrounding Jerusalem are rich in soft, water-soluble limestone. After millions of years of rainfall, a multi-layered system of caverns has developed and have only been discovered in recent decades due to mining operations in the area.
Today visitors can enjoy Avshalom cave (also known as Soreq cave or "the stalactite cave" by Jerusalemites) on a guided tour as part of the national parks system. The visit starts with a movie (available in English or Hebrew depending on the audience) that explains the cave's formation and discovery.
It's a lovely way to spend an afternoon, especially in the hottest part of the summer. The cave is always cool and showcases some of nature's finest handiwork. The swanky lighting inside shows off the most impressive features!
---
Shai Seltzer Goat Farm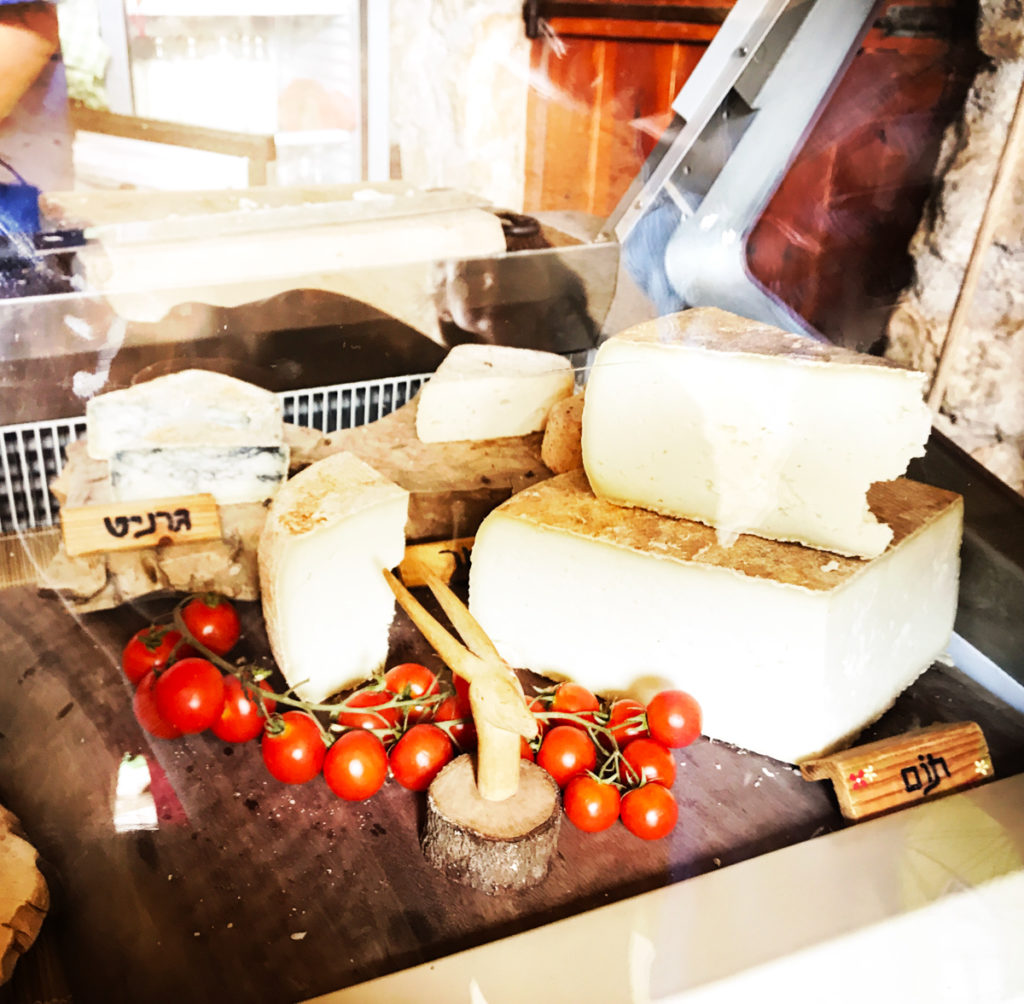 Spectacular views, delicious cheeses and adorable baby goats? Sold! We've made quite a few pilgrimages to Shai Seltzer's goat farm high up in the Sataf Forest. It's a place where families and couples roll up on Shabbat afternoon to drink wine, eat cheese and relax in the charmingly rustic space.
Cheese is served at any time of day in Israel (check out some other traditional and not-so-traditional Israeli foods you might now know about), but most people come here before 2pm on Saturday to watch the goats being herded in from the pasture for milking.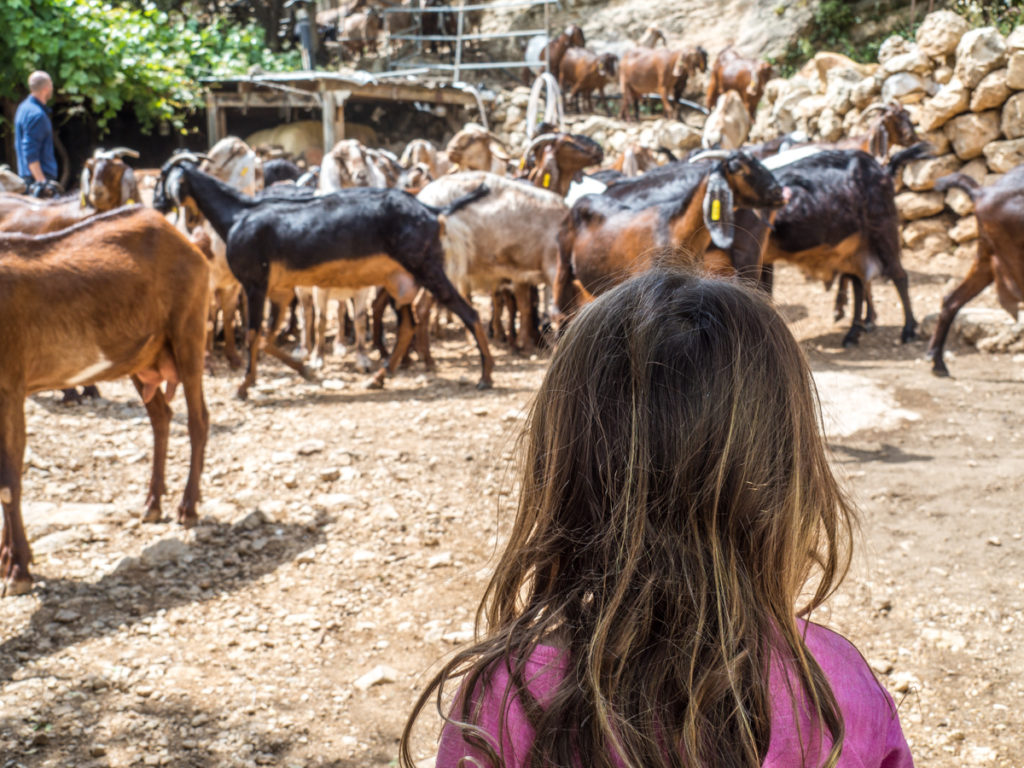 While you wait for the herd, step into the cave that houses the cheese counter and choose from dozens of varieties, all made on-site from their own goats' milk. Options range from drinkable yogurt to tomme to ash-laden hard cheeses. Whatever you prefer, you can order it by weight to eat on the spot or bring home. The farm also offers platters with olives and sundried tomatoes in addition to breads and crackers. You're welcome to bring the rest of your picnic – wine, fruits, vegetables and more.
Use the interactive map to find vacation rentals and hotels in Tel Aviv here
https://www.stay22.com/embed/gm?aid=60411f9bdab08b0017a0d5dc&maincolor=FCEB95&markerimage=&hidebrandlogo=TRUE&fontcolor=2b5683&address=Tel Aviv&campaign=Link | PostID=7531|best-day-trips-from-jerusalem | Tel Aviv"&zoom=12
---
Haven't booked your accomodations yet? Let us help you pick where to stay in Jerusalem with this in-depth guide.
---
Day trip from Jerusalem to Tel Aviv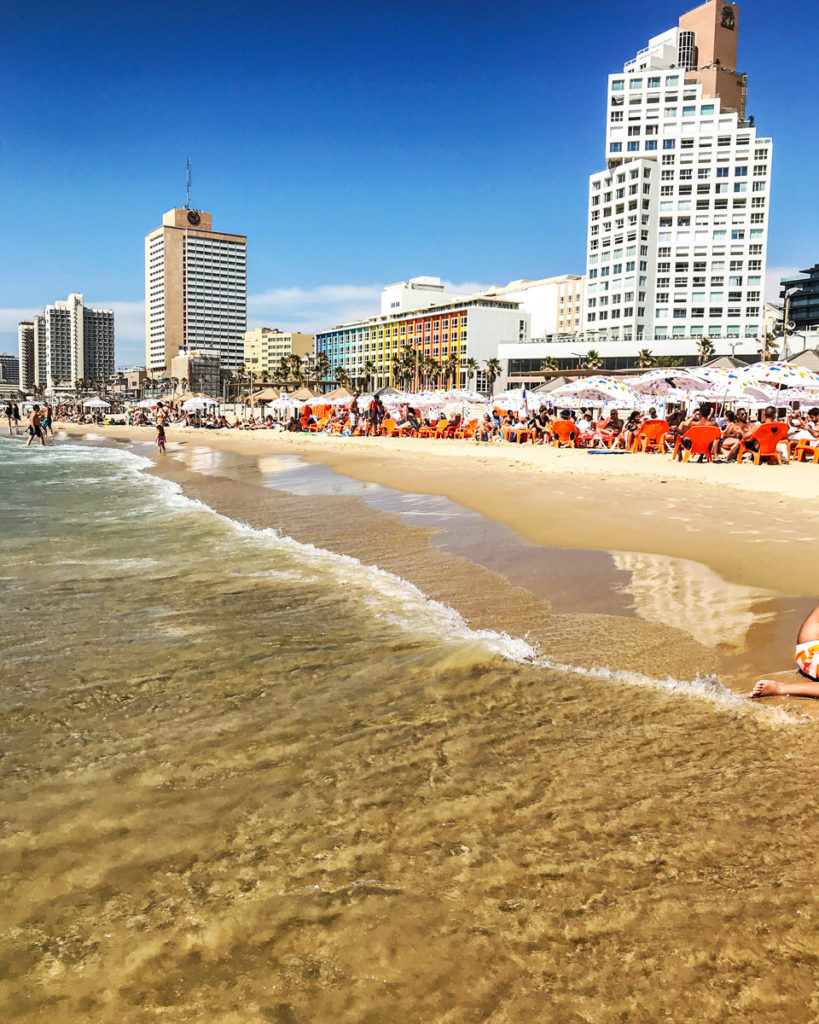 Sometimes it just makes sense to pick one base and stay there on vacation rather than packing up and moving every few nights. While Israelis might talk about Jerusalem and Tel Aviv like they're on opposite sides of the world, in reality they're just under an hour apart if you drive yourself. We've done plenty of day trips from Jerusalem to Tel Aviv and vice versa, it's really not a big deal as long as you don't drive in the middle of rush hour.
What can you do with one day in Tel Aviv? Plenty! If the weather is nice, it's hard not to be drawn in by Tel Aviv's miles and miles of inviting beaches. Enjoy a lounge chair and an umbrella in between dipping into the warm waters of the Mediterranean. Once you're ready, take a stroll along the promenade all the way to old Jaffa. There you can window shop the galleries, artisan shops and even the very active flea market. Jaffa also has a few great places to stop for a meal; some of our favorites are Onza (gourmet Turkish-fusion) and Old Man and the Sea (classic Israeli fish restaurant, starting with a dozen different salatim).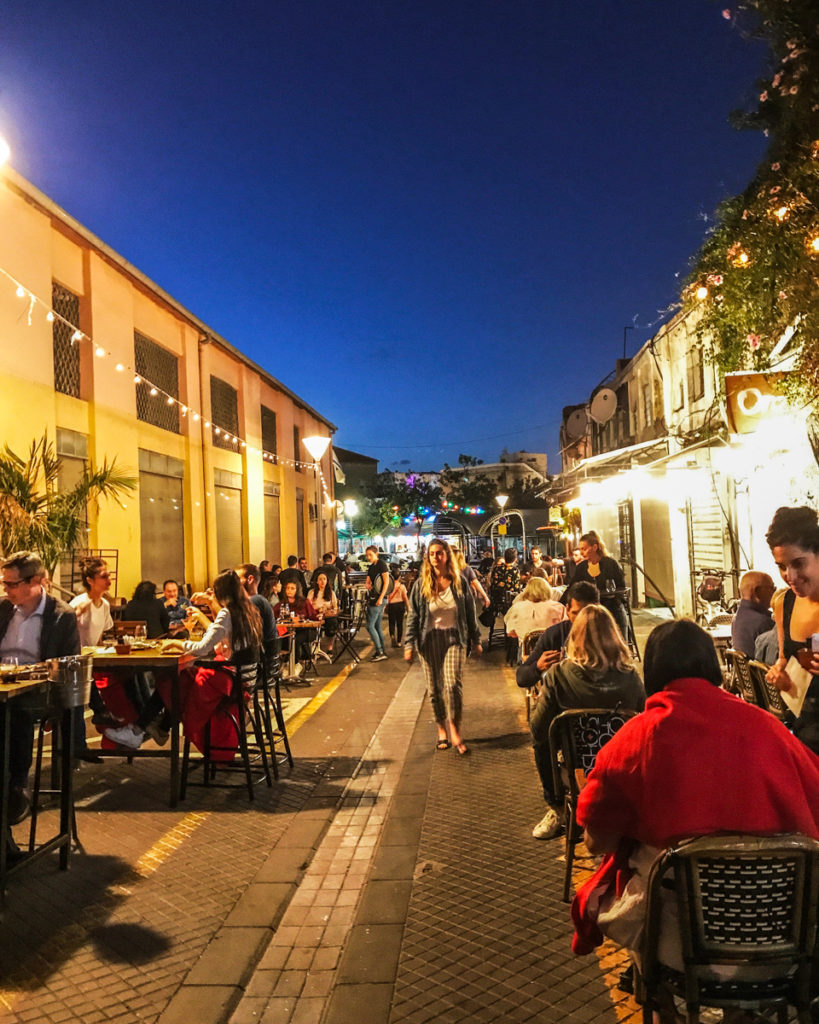 Alternatively, Tel Aviv is a great place for museum lovers as well. The Yitzhak Rabin Center in northern Tel Aviv weaves together Israel's modern history, Rabin's life story and the ongoing efforts to bring peace to the tumultuous region. The multimedia approach is engaging and uses a huge range of primary source materials.
Another great choice is the Tel Aviv Museum of Art, which showcases modern art from Israel and around the world. The art museum is also in a fantastic area of Tel Aviv among the city's great boulevards. Head a few blocks south to Rothschild Boulevard, where you can grab an iced coffee and walk along the grand leafy street that the modern city's founders built to remind them of the European cities from which they came.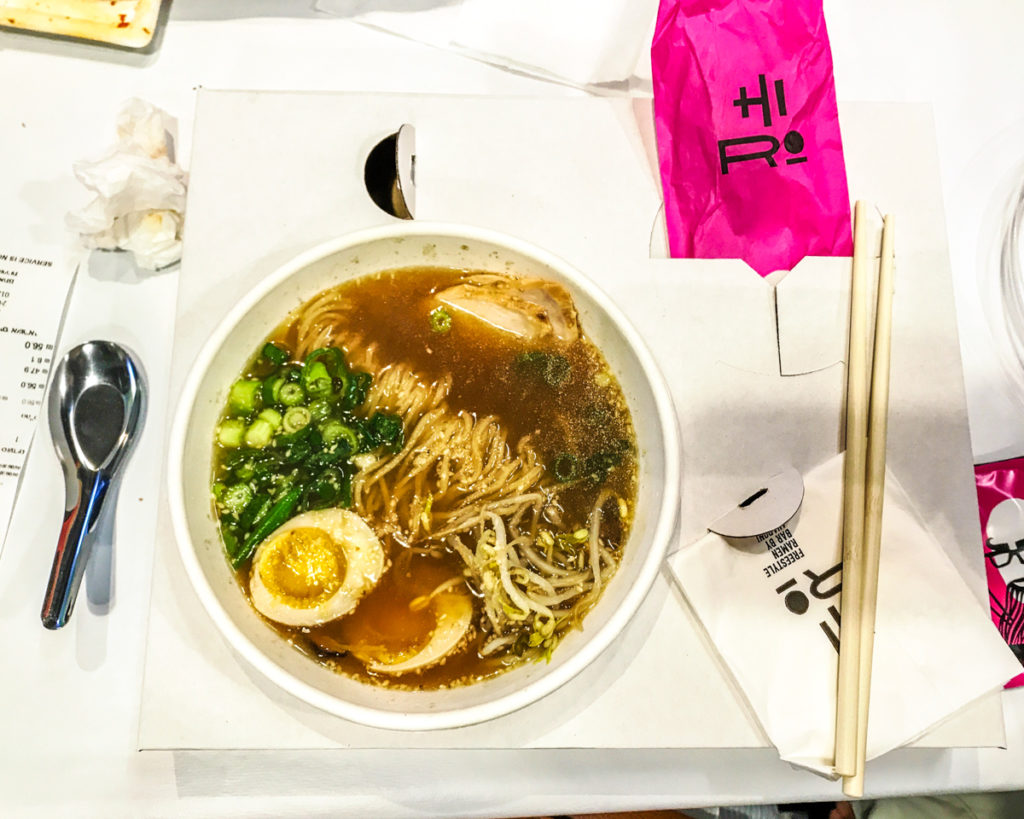 For great eats in that part of Tel Aviv, head to the new(ish) Sarona Market. This gourmet food hall features options from all over the world, reflecting modern Israelis' love of travel and good cuisine.
Also check out these daytrips from Tel Aviv – Israel is a small country, so driving times are just a little longer from the other side!
---
Tours to Petra from Jerusalem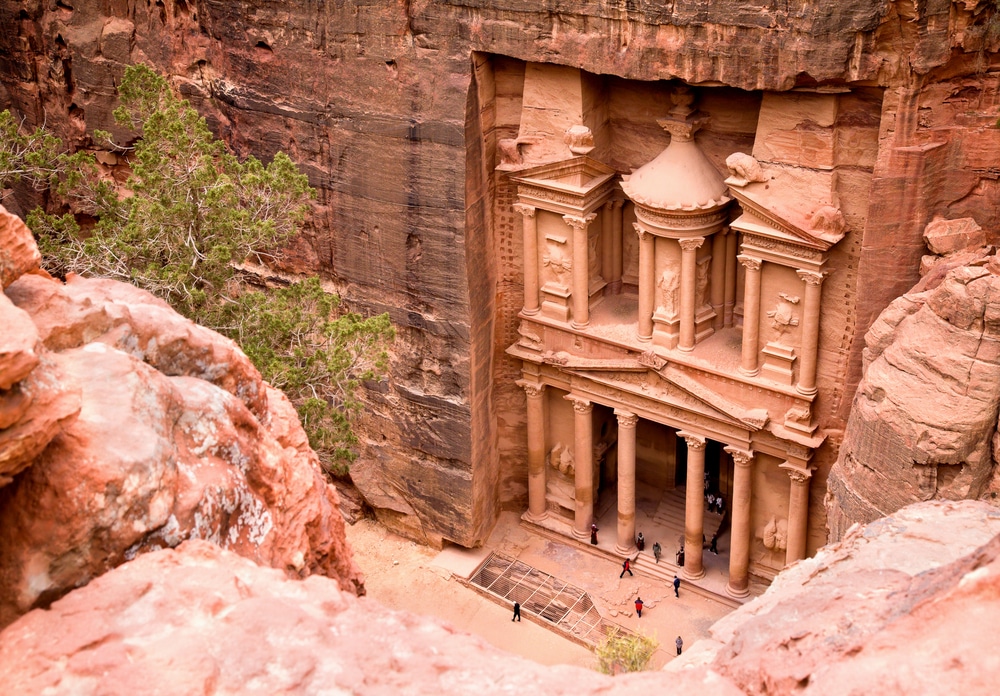 This final Jerusalem day trip to consider isn't for those who like a leisurely pace or get car sick. But it's amazing for travelers with a bigger bucket list than travel schedule and a great sense of adventure.
Back on my first trip to Israel more than a decade ago I took an incredible day trip from Eilat (Israel's southernmost city) to the stunning ancient city of Petra, today located in Jordan. If you've seen Indiana Jones and the Last Crusade, you'll have a sense for what a treat Petra is. The city was carved into the ravine by the Nabateans almost 3,000 years ago and remains extremely well-preserved today.
What's the catch? Getting to Petra from Eilat isn't a big deal. You can't drive your rental car across the border and the transit time with a tour group is only two hours each way. But Eilat itself is a big schlep from Jerusalem and doesn't warrant a stop on a typical jam-packed Israel trip; there just isn't enough time.
The solution if you really want to visit may be a day trip to Petra from Jerusalem. The drive time is about six hours each way so prepare yourself for a long day, but a rewarding one. Some tour operators actually fly their participants to Eilat and then drive from there. Either way, make sure to bring plenty of cash for your visa, border crossing fee, expected tips and a possible "exit fee" that you may be obliged to pay. Learn more about crossing the border between Israel and Jordan.
---
Other Jerusalem day trip options
We haven't gone on these day trips yet, but have heard great things about them from other travelers. They're especially good options if you're interested in Jerusalem Christian tours or in deepening your understanding of the geopolitical conflicts of the region.

–Hebron full-day tour
***We haven't done this tour but have heard it's incredible. You'll spend half of the day with an Israeli guide and half with a Palestinian guide, exploring both parts of this divided, contested, holy city and hearing both sides of the story. It's a must!
–Bethlehem half-day tour
–West Bank full-day tour
---
Plan your trip to Israel
Money-saving travel resources:
–Find the cheapest flights on Skyscanner
–Book your discounted rental car on RentalCars.com
–Compare travel insurance options
–4 simple hacks to save more money on booking.com

Check out these helpful articles to plan your upcoming trip to Israel:
–The perfect 10 day Israel itinerary
–3 days in Jerusalem itinerary
–2 days in Tel Aviv itinerary
–Where to stay in Israel
–50 things to know before you visit Israel
–What to pack for Israel in each season
–When is the best time of year to go to Israel?
–10+ must-read tips for renting a car in Israel
–20 foods you have to try in Israel
–25+ best books about Israel
–Where to stay in Jerusalem
–What to do in Jerusalem on Shabbat
–Israel with kids: the complete guide
–Visiting Jerusalem with kids
–Visiting Tel Aviv with kids
–Best day trips from Tel Aviv
–Best day trips from Jerusalem
–Your Israel itinerary for (more or less) 10 days
Still planning your trip? Save this to Pinterest to come back later!