Want to make your first trip to Israel amazing without stressing over the details?
This complete 10 day Israel itinerary is for you!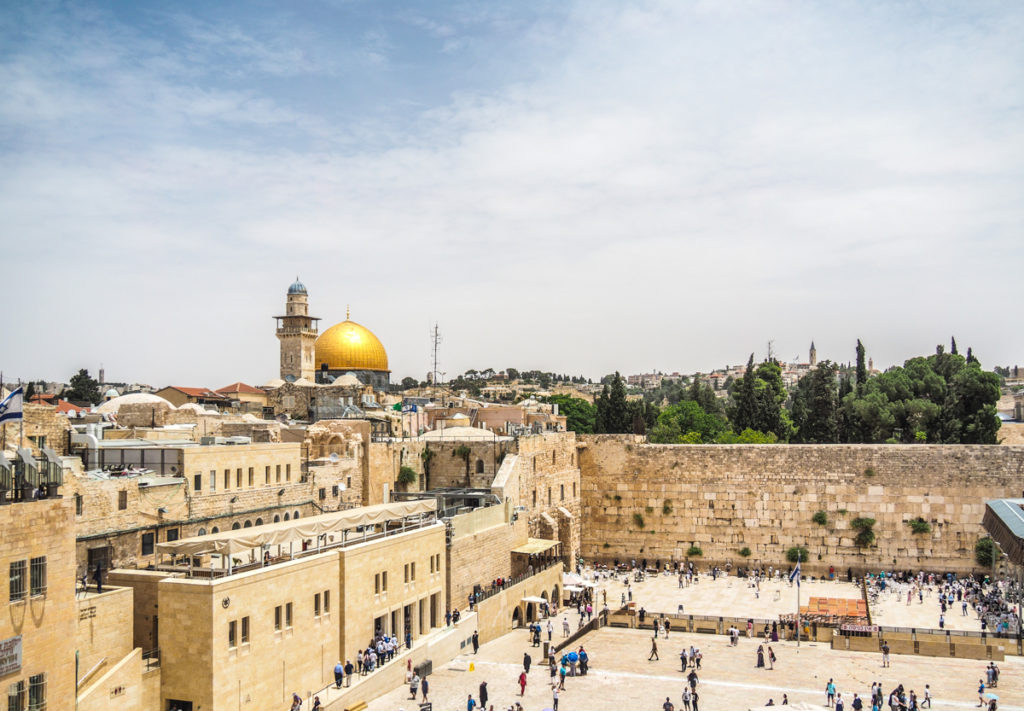 Planning a trip to Israel can be a huge undertaking. You need to figure out what's worth seeing and what you can skip, how to deal with weird opening and closing times, and how to split your time up in the different regions to make the most of your visit. You'll have a million restaurants, hotels and tour guides to choose from.
We're hard-core travel planners and everyone in our family has visited Israel multiple times (even our 5 year old!) over the last three decades. We've experienced the country as kids, parents, young adults on group trips, solo travelers, couples-only and more. Now we want to share our love for Israel and our deep travel insights with YOU!
Sure, you can save time by paying a tour company to plan and run your whole trip. But we want this trip to be yours, at your own pace, and doing the things you're interested in. Get the best of both worlds with this complete 10 day Israel itinerary – saving you both time and money.
Stop planning and start traveling!
What's Included In This Guide
Over 40 detailed pages
Daily schedules
Interactive downloadable map
Insider tips on getting around, handling Shabbat, seasonal details and more
Amazing restaurants
The best tours
Accommodation recommendations
Packing list
Pre-trip checklist
BONUS: car-free alternative itinerary
Much more!
Here's A Preview Of What You'll Get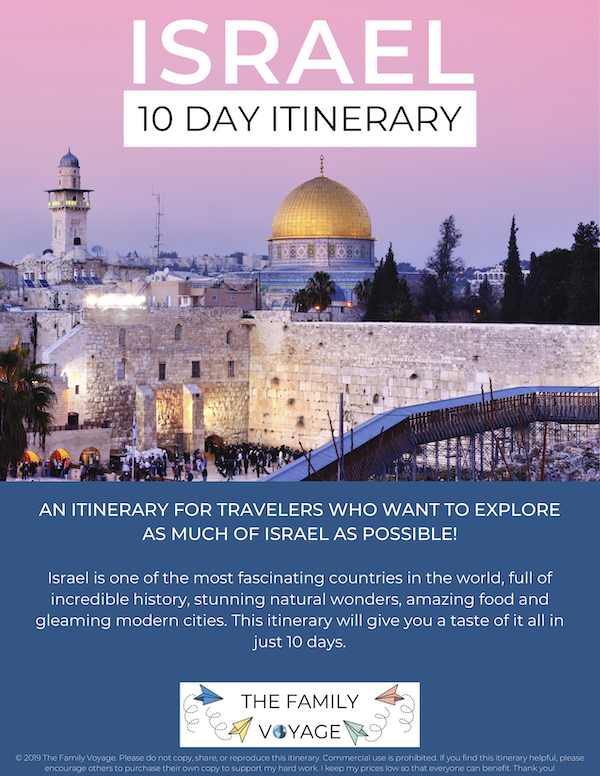 And 30+ more pages of detailed itineraries and helpful information!
Which Locations Does This Guide Cover?
It's an action-packed 10 day itinerary, but you can feel free to cut out anything that's not interesting or seems to fast-paced. It's your vacation! This guide covers most of Israel. With our itinerary you'll visit:
Tel Aviv
Jerualem
Carmel Coast/Northern Coast
Dead Sea area
Why You Need This Guide
If you're like us, you want your vacation to be your vacation! We don't want to spend all day on a tour bus with 40 strangers going to the places meant for tourist groups and sleeping at generic out-of-the-way hotels, and neither should you. With this itinerary, you'll have me along as your "virtual" tour guide but without all the downsides of a big group tour. With me as your guide, you'll see the best of Israel with confidence!
-Melissa
Are You Ready To Invest In Your Vacation?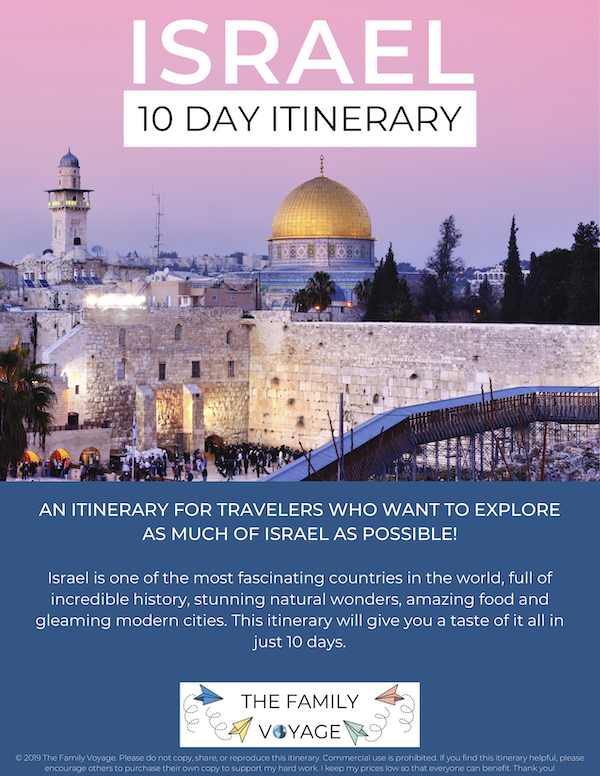 Get this complete itinerary for $19.99
You'll immediately receive your detailed Israel itinerary straight to your email inbox!
Commercial use is prohibited. If you love my itinerary, please encourage your friends and family to buy their own copy.