If you are looking for an exciting way to spend a week or so in Queensland, Australia, you really cannot go past the Gold Coast. From theme parks, to beaches, waterfalls and bushwalks, it is no wonder that the Gold Coast is the most searched location in Australia for a holiday this year.
In this article we will show you a range of places to add to your Gold Coast holiday bucket list. It doesn't matter if you are going during the school holidays or term time, these are all family friendly attractions on the Gold Coast that we have personally visited. We can assure you that they are excellent. We have included a little bit of everything so that no matter what the weather, you can see the breadth and depth of fun family attractions on offer on the Gold Coast.
Dreamworld & Whitewater World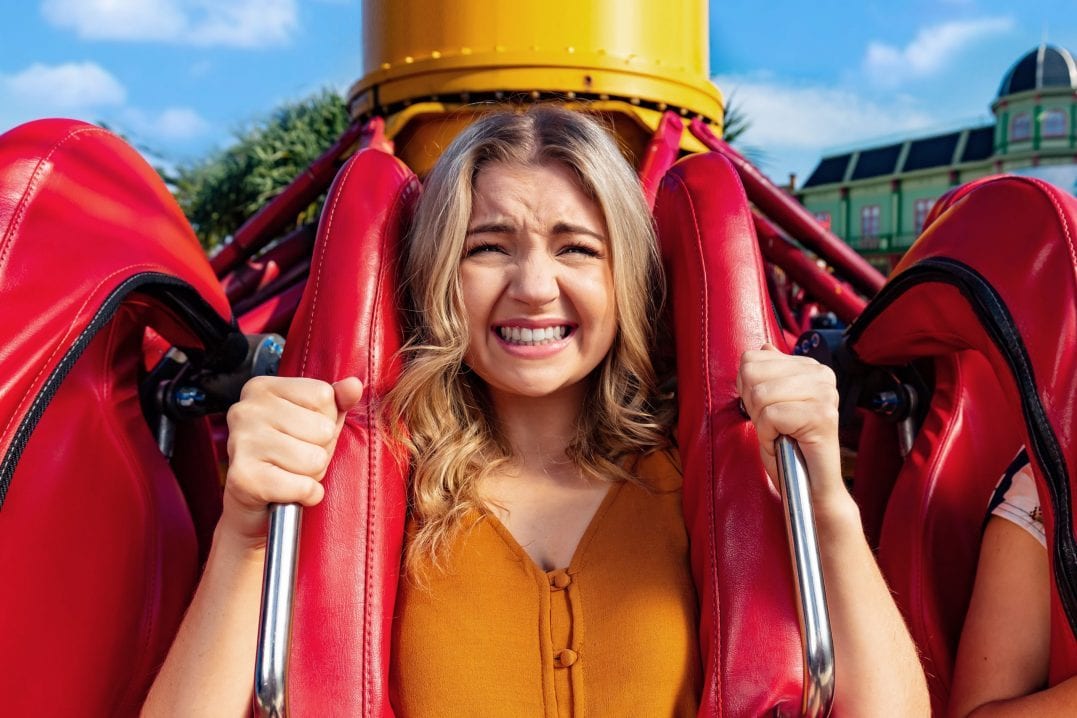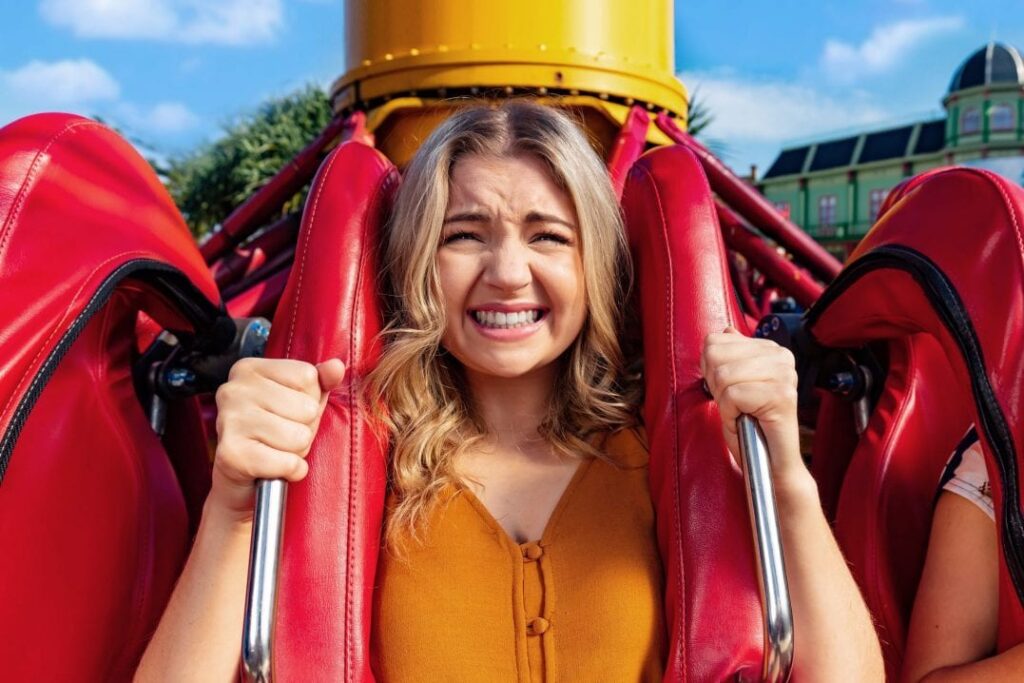 Dreamworld is the Gold Coast's BIGGEST theme park, offering an experience for locals and tourists unrivalled anywhere in Australia. Since 1981 Dreamworld has been a place of thrill rides, Australian wildlife as well as tigers, award-winning entertainment and a giant water park onsite. You won't find more bang for your theme park buck than Dreamworld & Whitewater World.
Find out more about everything Dreamworld here.
Read more: The best Australia itinerary options
Aquaduck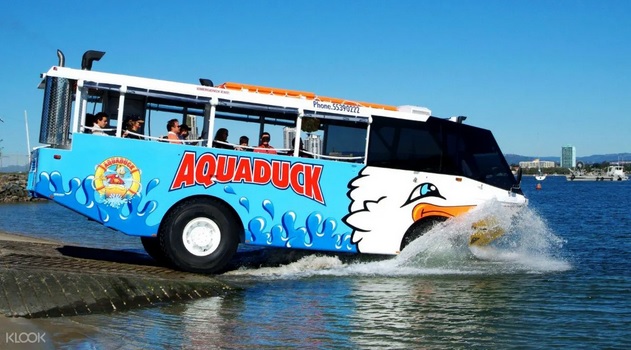 Aquaduck is an amphibious vehicle that is iconic on the Gold Coast. You literally see it driving down the street and into the water daily! What's more, kids love it! It is a great Gold Coast kids activity that is one of our favourite family friendly things to do where they're actually involved with the creation of the fun! Aquaduck is an hour long tour that runs every day of the year (except Christmas Day). It starts in the heart of Surfers Paradise and is a brilliant way to tour the area on both land and water!
Find tickets to Aquaduck here.
Jet boat ride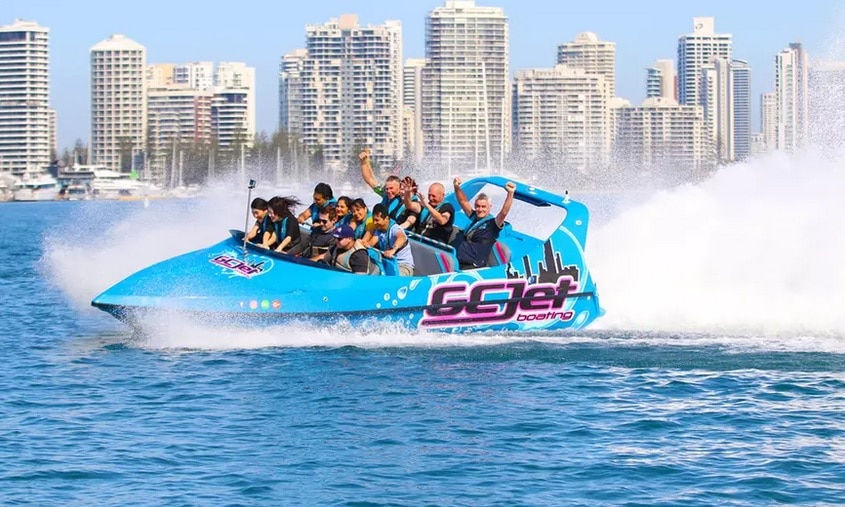 If your kids are thrill seekers like mine, then check out the amazingly fun jet boat rides on the Gold Coast. A white-knuckle ride on a jetboat through the Gold Coast's canals and out onto open water will provide your kids with an experience they won't forget in a hurry. Suitable for kids aged 4 and up, there are range of different tours and experiences to choose from, depending on your budget and how wet you want to get!
We love this jet boat ride here.
Hot air balloon ride over the Gold Coast
If you are looking to indulge during your time on the Gold Coast, then check out the options for taking a hot air balloon ride. You will need to get up super early in the morning, wear something warm, but layered and expect to be wowed! This is the stuff family memories are made of and will have everyone talking about long after the experience ends. It is a gorgeous, exciting yet serene activity suitable for kids, teens and adults on the Gold Coast.
You can find a good deal for a hot air balloon ride with breakfast here.
Currumbin Wildlife Sanctuary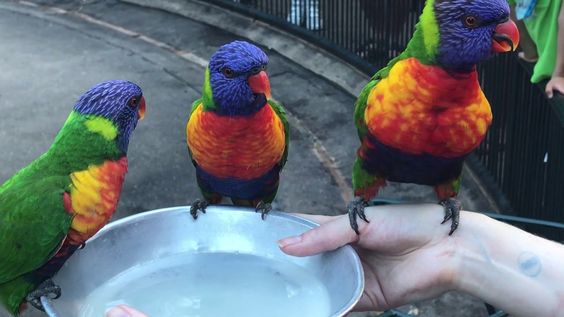 No trip to the Gold Coast is complete without a stop at the Currumbin Wildlife Sanctuary. Here you can feed the rainbow lorikeets, pat a kangaroo and hold a koala and interact with dozens of animals unique to Australia. If your kids are little they will particularly like the train that carries them around the park and to the animal shows.
Top tip: Bird feeding times are at 8am and 4pm each day and participation is free with your entry.
Grab your tickets to Currumbin Wildlife Sanctuary here
Glow Worm experience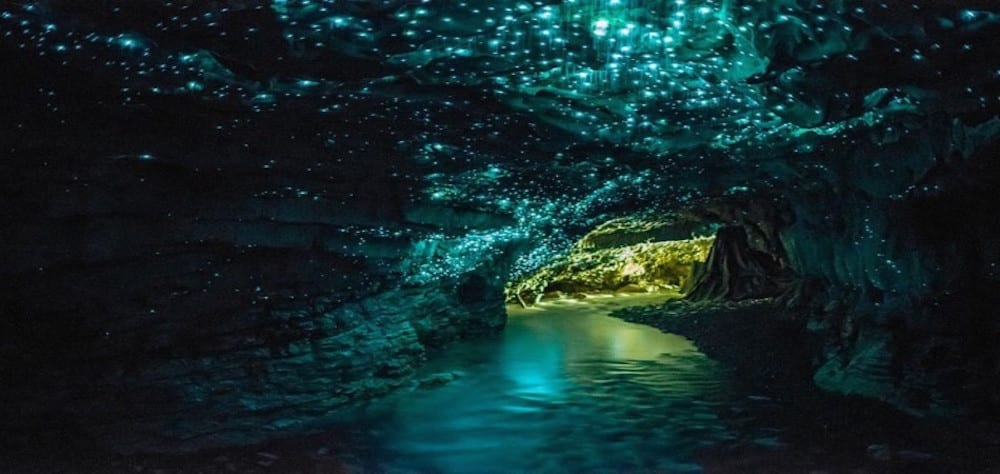 I wish I was a glow worm,
For they are never glum,
They have a little light,
That shines right out their bum.
Show your kids the magic that are glow worms located on the Gold Coast. Well, technically the glow worms are in the hinterland of the Gold Coast at Mt Tamborine. You can see them during the day or at night as they are located in caves within the rainforest. The bushwalk is easy and the path is well marked and suitable for children. This is a great experience for kids, and I highly recommend it! It's one of the most unique and best things to do on the Gold Coast of Australia with kids of all ages.
You can book a guided 4WD tour to see the glow worms here.
Best beach on the Gold Coast for kids is Burleigh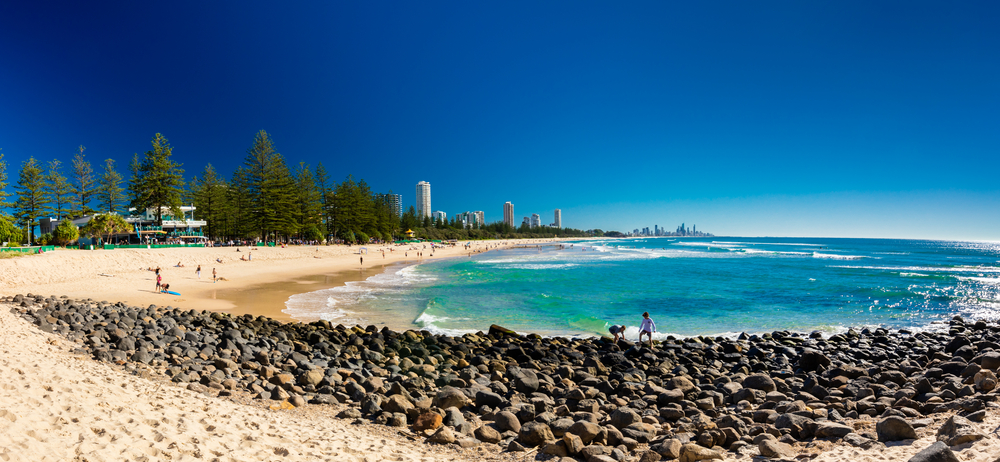 Easily the best beach on the Gold Coast for families is Burleigh Beach. Known just as Burleigh to the locals, this is one of the most beautiful beaches along the Gold Coast. Your kids will be safe swimming in the protected waters of the beach, which isn't as rough as some of the other beaches around the Gold Coast.
BBQ areas are everywhere and with the option of oceanfront dining, you and the kids won't be going hungry. If you're lucky, you may even catch a local arts and crafts market going on along the foreshore.
If you're looking for a great beach to visit, check out Burleigh Heads.
Currumbin Rock Pools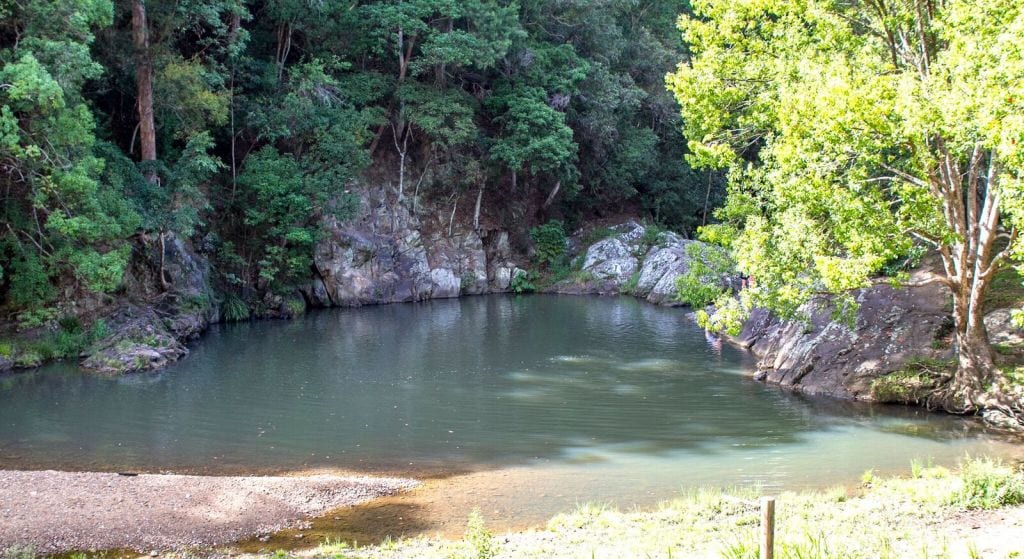 One of the Gold Coast's best-kept secrets for kids, this local swimming spot has an added bonus – it's also free! If you want to escape the heat, hustle of the bustling Gold Coast, and you fancy swimming, but not at the beach, then pack a picnic and head for the hills where you can cool your heels at the Currumbin rock pools. The Currumbin rock pools are one of our favourite free Gold Coast activities for families.
Read a detailed review about our trip to the Currumbin rock pools here.
Gold Coast Aqua Park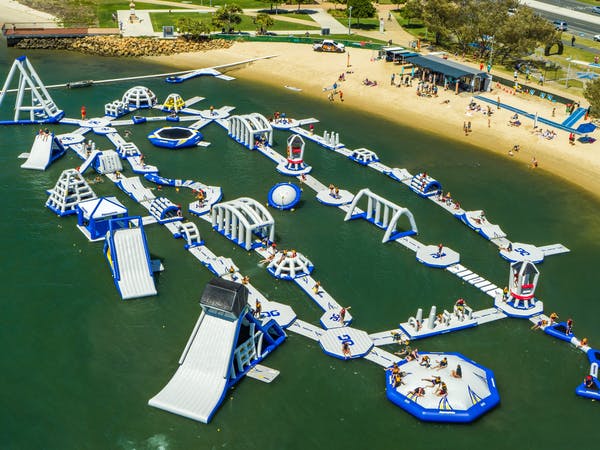 The Gold Coat Aqua Park, located in Southport is suitable for adults and children to bounce, slide and have fun on over 300m of inflatables on the water. The aqua park is an affordable way to spend an hour or so they will really wear the kids out in the afternoon, especially if you have a quiet evening planned. The Aqua Park is nestled opposite Australia Fair Shopping Centre, and the Broadwater Parklands, so if you all have energy to spare you can always keep going at these family friendly attractions on the Gold Coast.
SkyPoint Observation Deck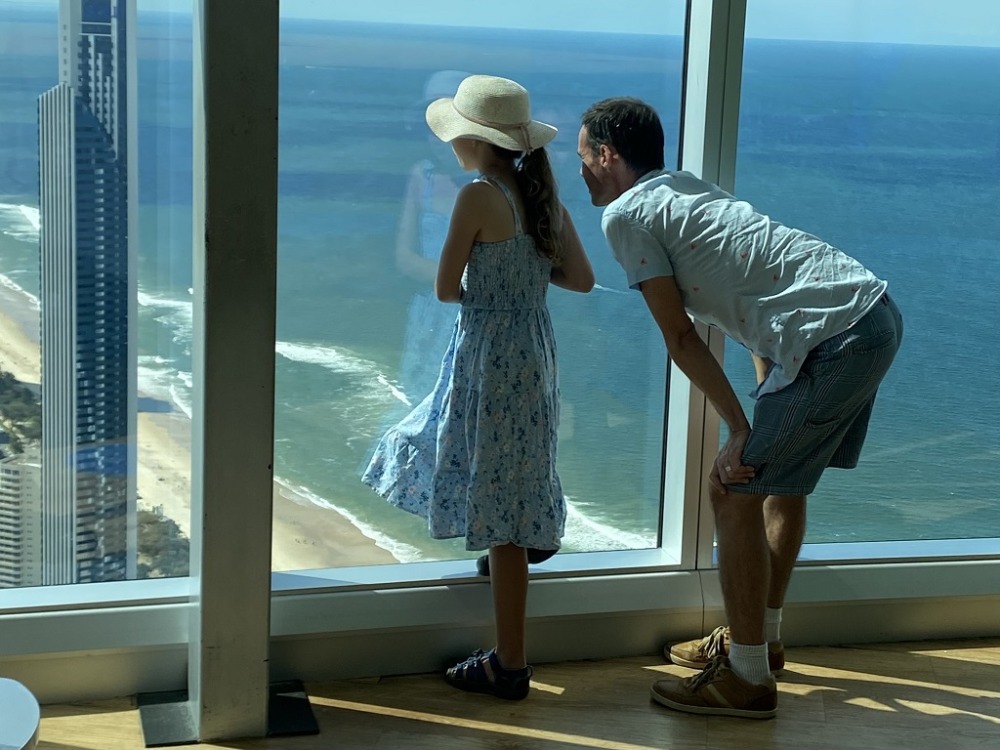 Want to travel 77 floors up and see the Gold Coast from upon high? SkyPoint!! Located in the heart of Surfers Paradise, Skypoint Observation Deck is Australia's only beachside observation deck. Not only can you get great views from up high, but you will also find a restaurant, a small history display of the Gold Coast and during schools holidays they have different shows for the kids.
Find out more about SkyPoint including pricing here.
So – there you have it! Our round up of our top 10 things to do on the Gold Coast with kids. Do you agree with our choices? Did we leave out your favourite? Let us know!
Where to go next
If you're planning a longer trip to Oceania, don't miss these articles to help you plan:
Australia
New Zealand
---
Still planning? Pin this for later!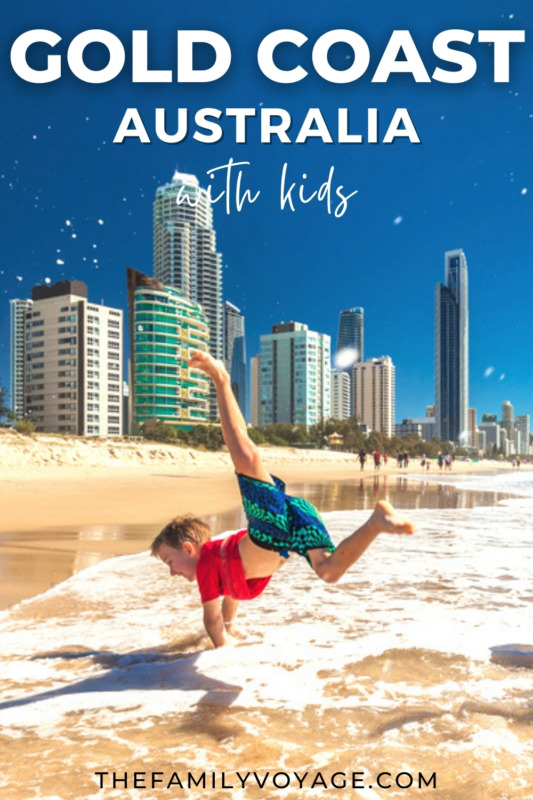 About Janine
Janine lives in Brisbane, Australia with her teenage son (and fellow blogger) Alex. Together they explore Queensland and beyond and guide other families through adventures on several websites and in Janine's long-standing print publication, Families Magazine.