During our family's gap year trip around the world, we spent a generous seven weeks touring around Australia, hitting five different states including countless cities, towns, villages and national parks. For most of the world, Australia is not close or inexpensive to get to – we figured we might as well explore as much as possible once we got there! If your family is considering a trip Down Under, check out our best itineraries for Australia, the top things to do in Australia with kids and our tips for visiting Australia on a budget (as much as possible – the country is expensive compared to many others, no matter how you slice it).
A note about car seats in Australia
Be advised that Australia has very specific laws on car seat usage. While most countries allow visitors to use their approved seats from home, in Australia it is only legal to use seats that meet the joint Australia/New Zealand standard.
We have heard that enforcement of that rule is most stringent in Victoria (Melbourne) and New South Wales (Sydney) and we spent tons of time there road tripping, so we opted to rent car seats with our car rental for that leg of our journey. You may be able to get away with using a US- or European-approved full-size car seat (NO backless boosters allowed) but if you are stopped it is a ticketable offense.
We used our portable car seats for the rest of our time in Australia without incident. Find out more in our detailed guide to travel with car seats.
Best itineraries for Australia
Every family has their own time constraints when planning a vacation – school, work and money all come into play. In general, we'd recommend allowing at least two weeks for a trip around Australia. It will probably take a few days to adjust to the very different time zone and the country is massive.
Itinerary for one week in Australia
Sydney area – 3 days
Port Douglas – 4 days
If you can really only muster one week to visit Australia, we recommend spending two or three days in Sydney (since you most likely have to fly there anyway) and then fly up to Cairns to explore tropical North Queensland for the remaining time. This east coast Australia itinerary will show you some of the country's highlights in a very short time. If possible, book an open jaw ticket that arrives in Sydney and departs from Cairns. If that isn't possible, there are many affordable flights connecting the two airports.
While we liked Sydney, we found that it's similar enough to other major cities (like our home base in Los Angeles) that it doesn't warrant that much time. In your two days you can hit the highlights: take in a view of the Opera House from the Royal Botanical Gardens, pop into the Art Gallery of New South Wales for a brief visit to see some contemporary Aboriginal art, enjoy a ferry across the harbor, and tackle the famed coastal walk between Bondi and Bronte beaches. If you have a few extra hours, we've heard that Taronga Zoo is lovely and has wonderful views (though it's very expensive to visit).
You may also need a little time to let your body adjust to the time difference, but the good news is that Sydney's bountiful sunshine and clean coastal air should speed up the process. Check out these tips for beating jetlag with little kids.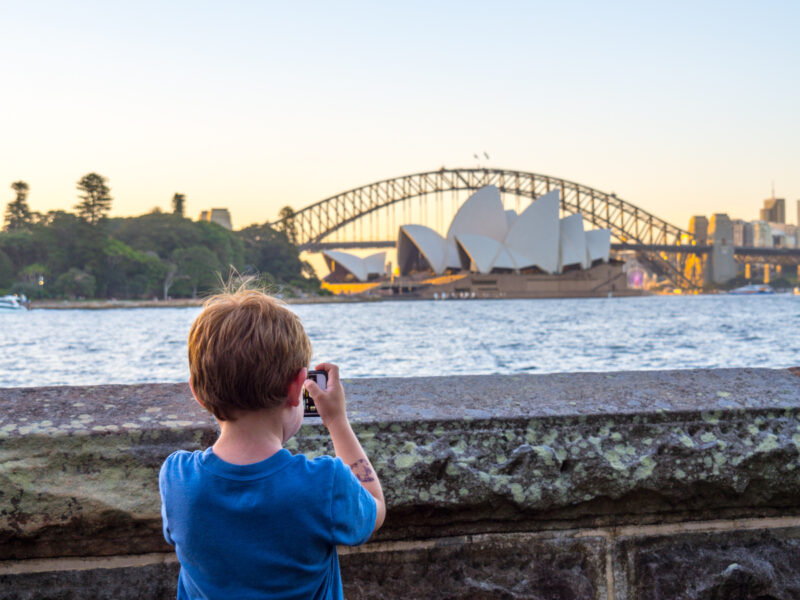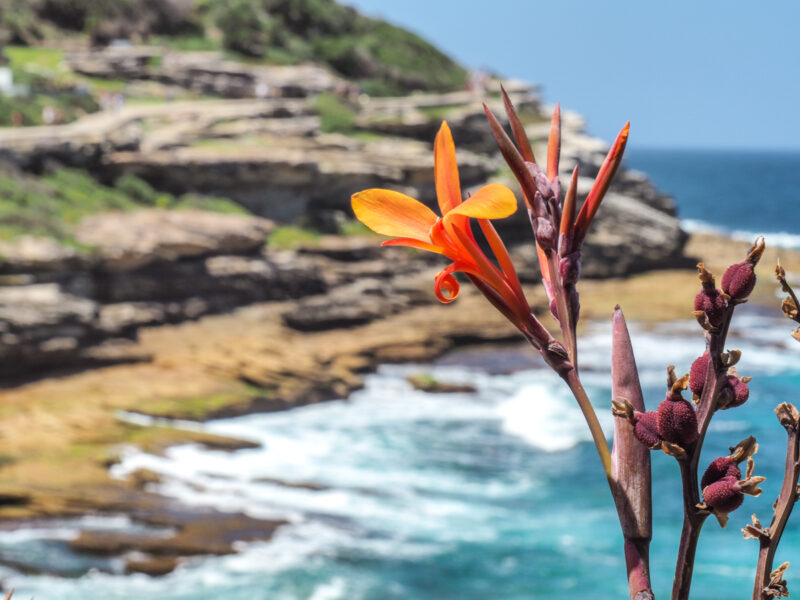 Far North tropical Queensland, on the other hand, offers a much more unique experience! There are so many awesome things to do in Cairns and Port Douglas that you won't find anywhere else in the world – like walking rainforest bush tracks with an Aboriginal guide or snorkeling on the Great Barrier Reef. Check out our full itinerary for five days in Port Douglas.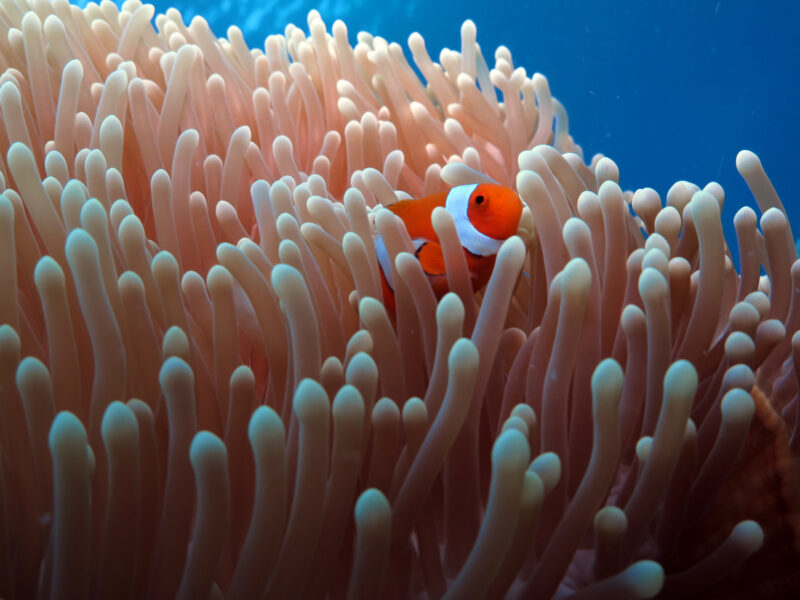 Use the interactive map to find vacation rentals and hotels in Port Douglas, Australia
---
Australia itinerary: 2 weeks
Sydney area – 7 days
Port Douglas – 7 days
With two weeks to visit Australia, you can give Sydney and the surrounding area a more complete look and at a slower pace. In addition to the activities mentioned above, consider taking a day trip or two outside of the city. Kaiama is just two hours away by train, and gives you a taste of the charming seaside towns and impressive blowholes that dot the Sapphire Coast of New South Wales. While we didn't make it to the Blue Mountains, that's another easy day trip by train if you're interested in seeing waterfalls and doing some hiking. Check out these awesome spots in New South Wales!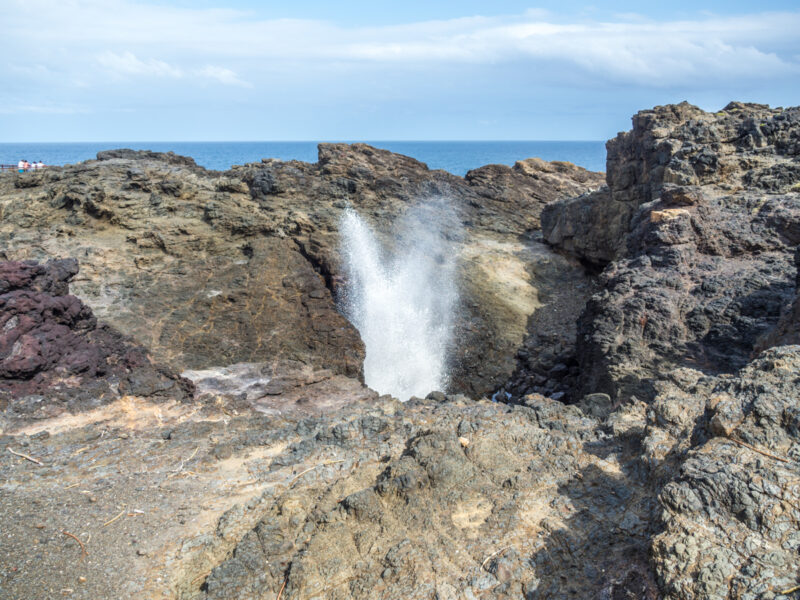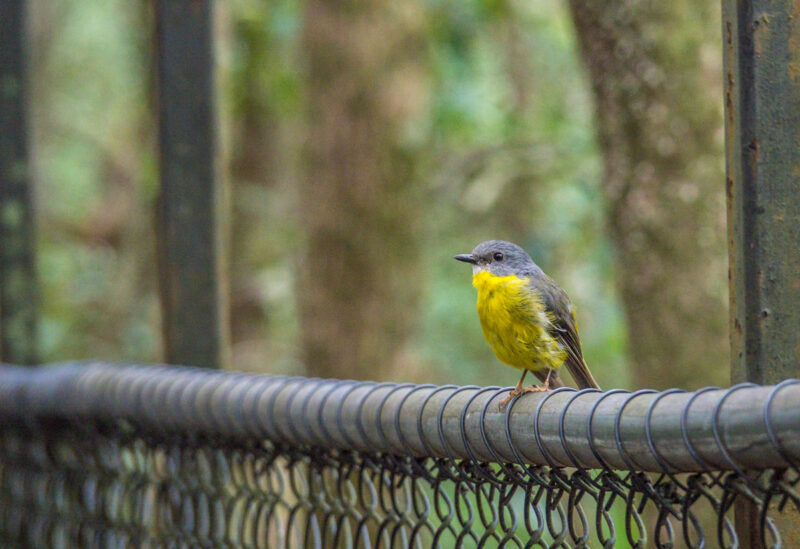 Allow a week to explore the tropics with our Cairns itinerary. You'll see the rainforest, the reef and more. You can consider heading to one of the nearby islands for crocodile-free swimming and snorkeling, exploring Cape Tribulation or spending a little time in the city of Cairns at its stunning botanical garden (or the super-cool playground). If you're looking for an Australia itinerary for 10 days, just cut two days off of Sydney and Queensland each.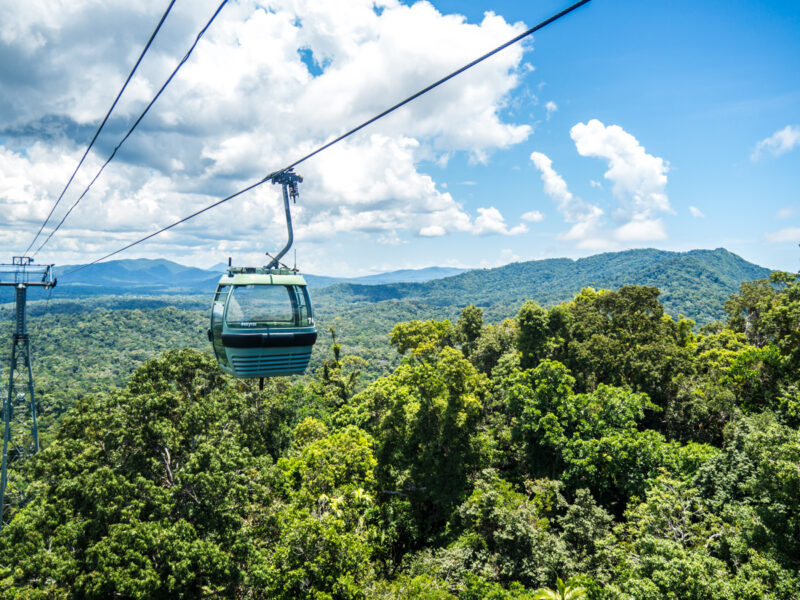 Australia itinerary: 3 weeks
Melbourne area – 5 days
Sapphire Coast drive – 6 days
Sydney area – 5 days
Port Douglas – 5 days
If you can allow three weeks for your time in Australia, things start to get really interesting! Instead of zooming around taking in high-impact tourist sites every day, you'll have time to slow down and travel through one of our favorite parts of Australia, the Sapphire Coast!
Rather than starting in Sydney, book your tickets to fly into Melbourne. Spend a few days exploring the city and nearby areas – some of our top things to do in Melbourne include family-favorite ACMI (Australian Centre for the Moving Image), eating at Lakhsa King, a daytrip to the nearby Mornington Peninsula for a winery lunch and tasting at Foxey's Hangout and a one-night trip along the Great Ocean Road to see the Twelve Apostles. Consider taking a trip out to Phillip Island to see the nightly penguin parade! If you're visiting with kids, check out these family-friendly Melbourne activities suggested by a local.
While we opted to rent a car in Australia to go explore outside of the cities and found it very easy, if you aren't comfortable driving overseas you can always research one of these Great Ocean Road tours from Melbourne and spend the rest of your time in the city.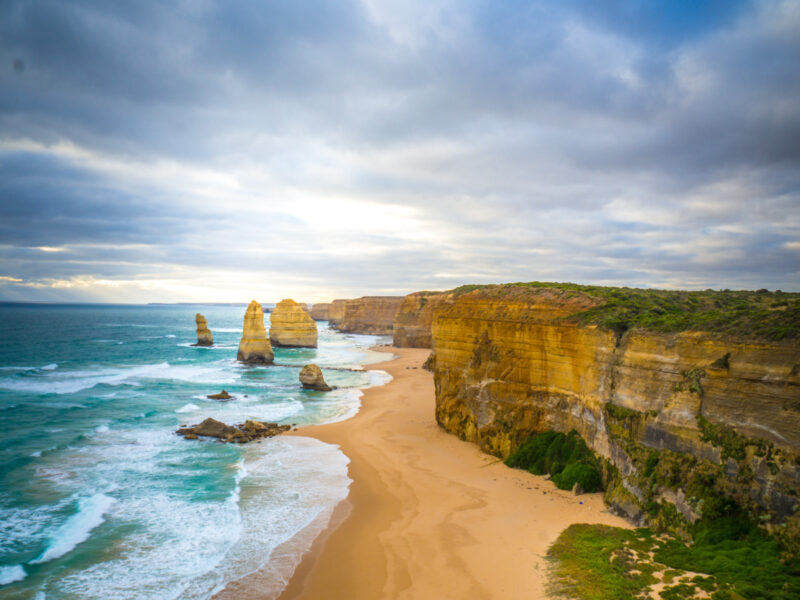 With a rental car at your disposal, drive the whole way up from Melbourne to Sydney instead of flying! There are so many picture-perfect coastal towns, peaceful natural parks and secluded beaches that it's impossible to see everything. You'll have amazing opportunities to see Australia's most famous residents in their natural habitat. We spent four nights on the drive, and would have spent more if we'd known just how amazing the region is. Check out our complete guide to the drive from Melbourne to Sydney.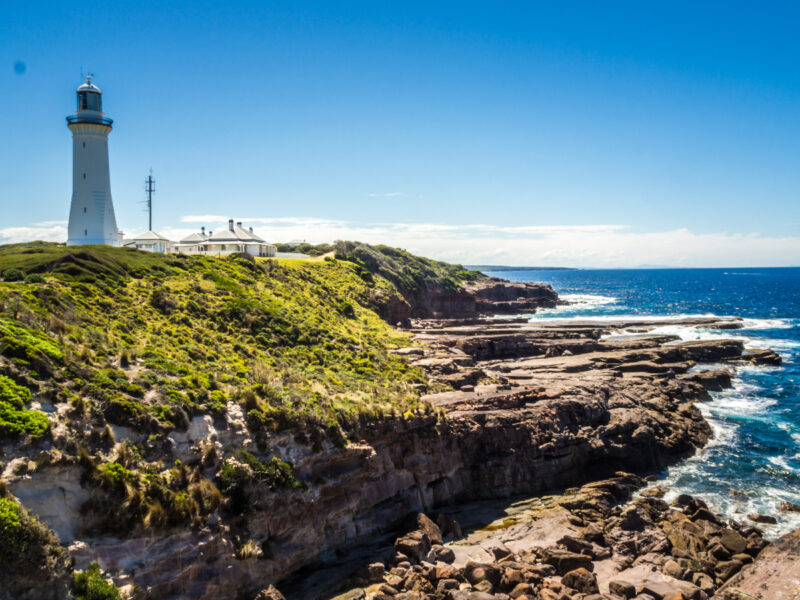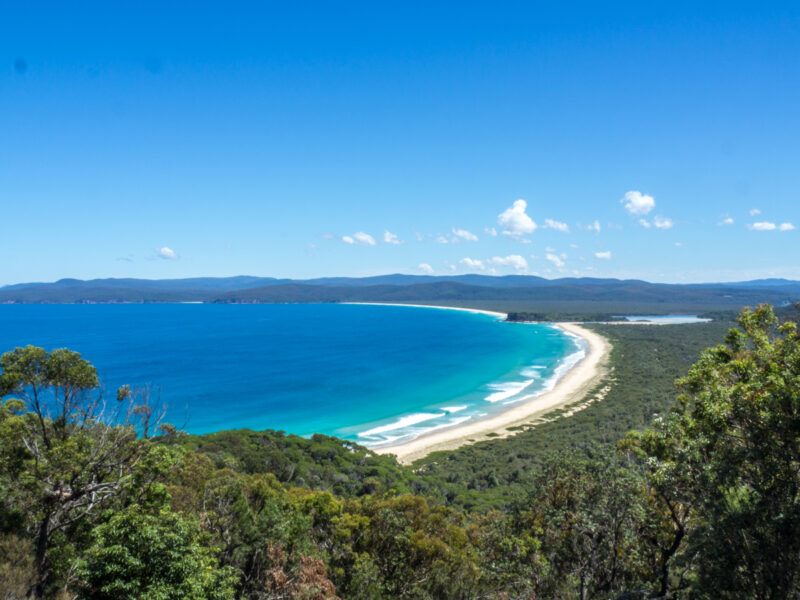 Be aware that the car rental companies do charge a one-way drop off fee – and if you pick up your car at the airport, even that fee will be subject to the extra airport surcharge. If you rent car seats, those will be subject to the airport surcharge. It's extremely frustrating! Our advice (which we sadly didn't follow) is to pick up the car in town when you need it rather than from the airport. Check our rentalcars.com for the best rates.
Once you get to Sydney, check back above for our two week itinerary to find out our top things to do in Sydney and a full itinerary for visiting Queensland.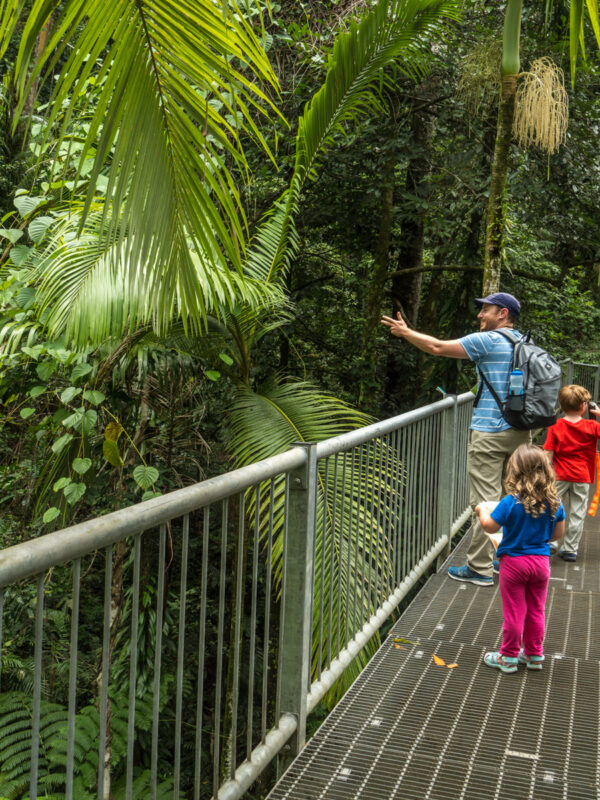 Use the interactive map to find vacation rentals and hotels in Sapphire Coast drive, Australia here
Australia itinerary: 4 weeks (or more!)
Melbourne area – 5 days
Sapphire Coast drive – 6 days
Sydney area – 5 days
Port Douglas – 5 days
Perth/Margaret River or Red Center or Tasmania – 7 days
If you plan to spend a month or more, you can follow our three week itinerary for Australia above and then tack on a visit to Western Australia (including Perth and Margaret River), to Australia's Red Center to see majestic Uluru (Ayer's Rock) rising from the desert (make sure to pack these essentials if you're heading to the outback) or even to rugged Tasmania.
We really debated which of these areas to visit, and we decided on WA and Tassie. Visiting Uluru has long been one of my dream destinations, but we were in Australia during the hottest part of summer and we were pretty sure the kids would be miserable in the inhospitable temperatures surrounded by hoards of flies (every single person we know who has visited told us about the flies!). There are several ways to get to Uluru – you can fly to Ayers Rock Airport directly or you can fly to Alice Springs and then drive 450km. We hope to include a visit to the Red Center on our next family trip to Australia!
Western Australia, on the other hand, is extremely family friendly and easy to access! We took a non-stop flight on Jetstar from Cairns to Perth, and then enjoyed five days each in Perth and Margaret River at free HomeExchange homes. Check out our favorite things to do in Margaret River with kids, or learn about our action-packed day tour from Perth to see the famous Pinnacles of WA.
If you have more time in Western Australia (and perhaps even the inclination to rent a camper van) there are tons of places off the beaten path to explore. Check out this awesome two-week itinerary for road tripping Western Australia!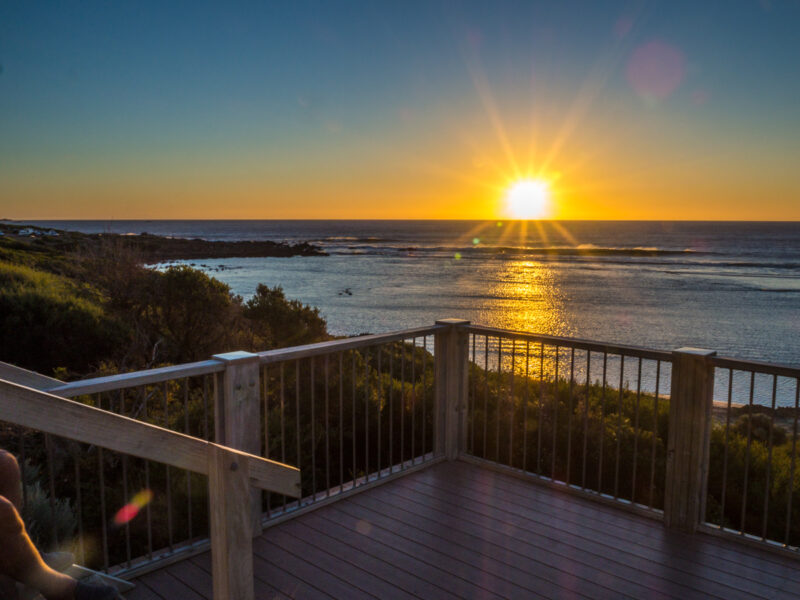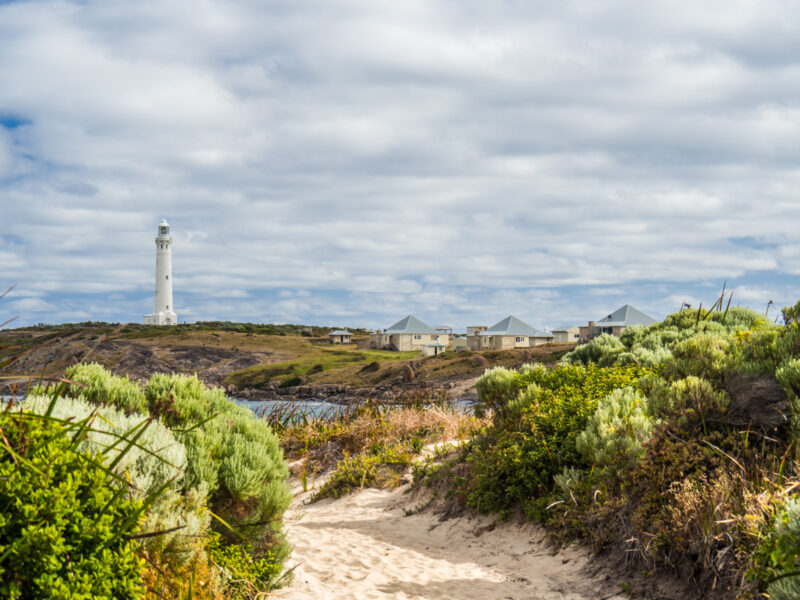 Tasmania was our first stop in Australia, and flights are blessedly cheap between the island's two airports and Melbourne on the mainland. Beware the open-jaw here: you'd have to pay a one-way drop off fee, but the drive between the two airports is just an easy two hour trip. We decided to save the money and fly in and out of Hobart. Though we spent ten days in Tassie, in truth it would take much more to explore all of its offerings. We didn't see the unspoiled west side at all! We split our time between Hobart, Bicheno and the Tamar Valley just north of Launceston. Our top things to do in Tasmania include:
Things to do in Hobart
-visiting Port Arthur Historic Site (make sure to head out to Eaglehawk Neck for some awesome fish 'n chips next to the blowhole)
-an afternoon exploring Richmond (see the bridge and old gaol/jail, and eat ice cream)
-a wine tasting lunch at Cole Valley Winery (buy some bread to take with you!)
-meeting the creatures of Bonorong Wildlife Reserve
Things to do in Bicheno
–kayaking Coles Bay at sunset
-tracking tiny penguins along the beach
-eating amazing fish 'n chips at the harbor
-taking the very affordable glass-bottom boat tour
Things to do in Tamar Valley
-wine tasting at Holm Oak
-visiting Platypus House to learn about Australia's unique monotremes
-soaring across Cataract Gorge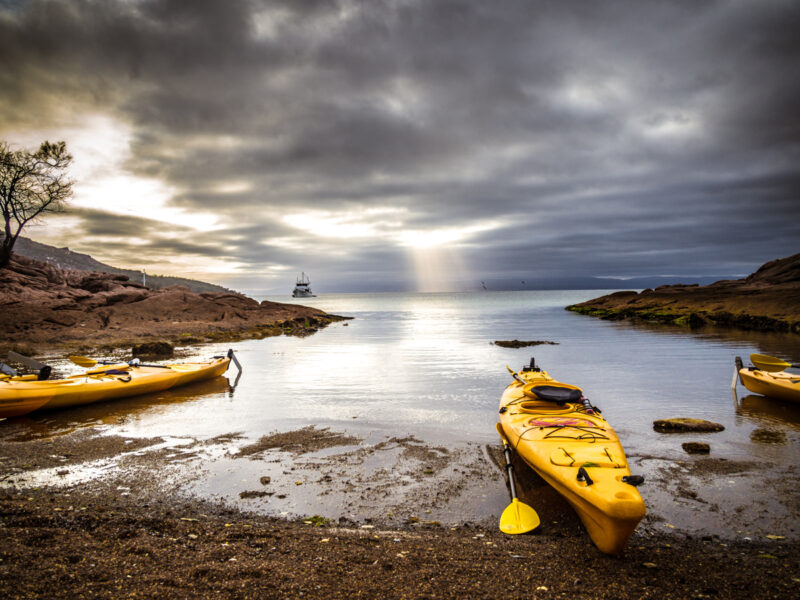 Another option, especially if you already plan to drive out on the Great Ocean Road, is to pay a visit to South Australia. You can enjoy the city of Adelaide, taste wine in the Barossa Valley, explore Kangaroo Island and much more. Check out what our Aussie friends at Thrifty Family Travels recommend to do in South Australia and Gold Coast.
Read more: Best things to do in Gold Coast with kids
Tips to budget travel Australia
We aren't ultra-low budget travelers. But we do try to save money where possible without scrimping on the experiences that make a destination special. Australia is not a cheap place to travel. Our visit to Tasmania (which coincided with school holidays, and for which we didn't book accommodations very far in advance) was one of our most expensive travel periods during our gap year! Here are a few hints we found for saving money while traveling in Australia
Thinking of making your trip to Australia permanent? Throw yourself an Aussie-themed going away party!
How to save on accommodation in Australia
We were really lucky to be hosted by friends and family for a good chunk of our time in Australia. Thanks guys! We also found wonderful HomeExchange homes to stay in for free during our time in Perth and Margaret River – find out more about HomeExchange here. There are also many options for HomeExchange in Melbourne and Sydney, though in the end we didn't need to use them. We probably wouldn't have stayed for as long without the free accommodation we scored.
For all of our other destinations, we used booking.com to find family-friendly places to stay in Australia. Now that we're such frequent customers, we even get 10% off most bookings with our Genius discount! Check out our favorite simple hacks to save more on every reservation.
How to save on food in Australia
Restaurant dining in Australia is pricey thanks to the requirement that workers be paid a living wage and the overall higher cost of food. There isn't much way around that! We found that by arranging accommodations through HomeExchange or booking.com with a kitchen, we could prepare most of our own meals but still take advantage of Australia's amazing local produce, meat and dairy. We also ate an unbelievable number of PB&J sandwiches, especially when we were staying on our own.
How to save on flights in Australia
We had been warned about flying Australian low-cost carrier Jet Star. In the end, they offered not only the lowest prices but also the best flight schedules for every single leg! We ended up with three flights on Jetstar and the service was basic but pleasant. We honestly have no complaints. We saved money on Jetstar by paying $49 upfront to join Club Jetstar, which offered additional discounts on tickets and add-ons. We booked the Starter fare for every flight, added seat assignments for everyone and then added only two bags. If we had booked tickets at the Starter Plus level, we would have been paying for two extra bags even though the kids didn't have luggage! Check our family-favorite Skyscanner for the best flight deals. If you have points with Qantas or Virgin Australia, read about these hacks for maximizing your distance-based awards.
How to save on rental cars in Australia
As I mentioned above, we always find our best rental car deals on rentalcars.com. Fortunately, travelers with the Chase Sapphire Reserve or Chase Ink for Business credit cards can reject all of the insurance offers and use the free credit card coverage in case an issue arises. Our biggest unexpected expense was that the airports impose their extra 30% airport fee even on additional charges like one-way drop off fees and car seat rentals. Boooo! Whether you choose to pick up your rental car in Sydney or in Melbourne, neither city requires a car to get around. So either skip the car entirely, or pick it up in town when you really need it.
Start planning your trip to Australia