If you've read our candid behind-the-scenes thoughts on traveling in Morocco, you'll know already that we thought Essaouira was a great place to visit! There are so many awesome things to do in Essaouira – with kids or without – and you can get a real flavor for Morocco without some of the challenges of the bigger cities like Marrakech and Fez. Indeed, for those coming from Europe looking for a short break in Morocco we might dare to suggest that a trip to Essaouira be your top priority! Read on to find out why we loved this little coastal surfers' haven and our favorite things to do there.
Layers of history in Essaouira
The history of Essaouira is an interesting one – involving more cultural influences than you can probably keep track of and spanning more than two thousand years of habitation. In fact, Roman ruins have been found on the nearby island that now serves as a bird sanctuary. The city's Jewish community dates back about 2,500 years and peaked at 40% of local inhabitants. Essaouira is sometimes interchangeably called Mogador, the name given to it by the Portuguese in the early 16th century – and that name stuck for over 400 years, even though the Portuguese conquerors only lasted four years. Go figure. Over the next hundred years, several other European nations tried to win Mogador, but the locals held strong.
Around 1760, Morocco's king put his full force into developing Essaouira into a major port to link landlocked Marrakech with various European trading partners. The plan succeeded, and within a few decades Essaouira was one of Morocco's leading centers of both trade and diplomacy. The subsequent relationship with France was… turbulent. In 1844 much of the city was destroyed by the French in the First Franco-Moroccan War, but then just 68 years later the country became a French protectorate – a relationship that lasted until 1956.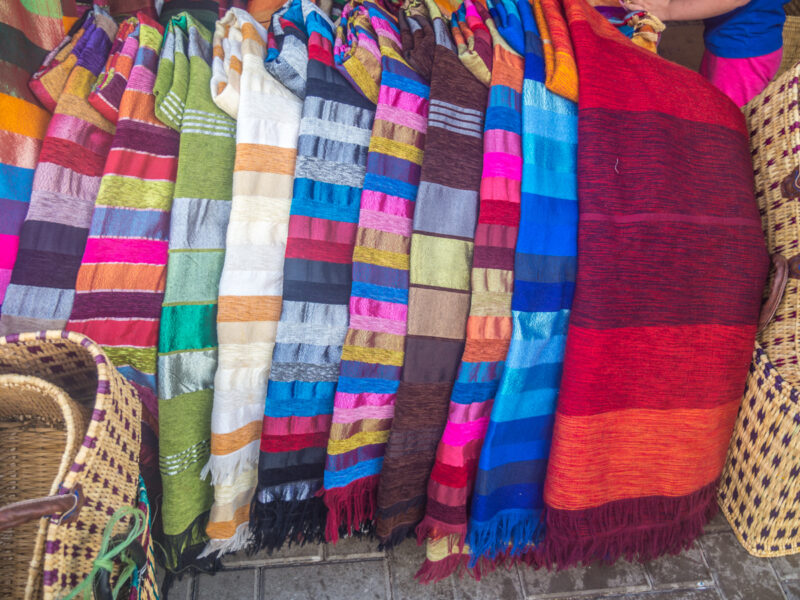 Essaouira: a gentle introduction to Morocco
Essaouira isn't perfect, but it's an extremely inviting seaside town of 80,000 people. It's such a welcoming place that many Europeans (especially water-loving ones) have chosen to call it home, and its use as the setting for Game of Thrones season 3 has cemented its place on Morocco's tourism map.What makes Essaouira such a great place to start your travels in Morocco? It's all about the vibe.
The medina was never crowded during our visit, but even if it was we could have gone for a peaceful stroll on the beach promenade. We encountered very few hustlers in town (apart from one jerk). There were plenty of tourists around, but mostly just everyday Moroccans living their lives – especially in the locals-only neighborhood where our HomeExchange apartment was located. It's a small town and completely walkable.
All in all, it makes for a great vacation spot. But what is there to do in Essaouira? Almost everything tourists think of doing on a classic Moroccan vacation!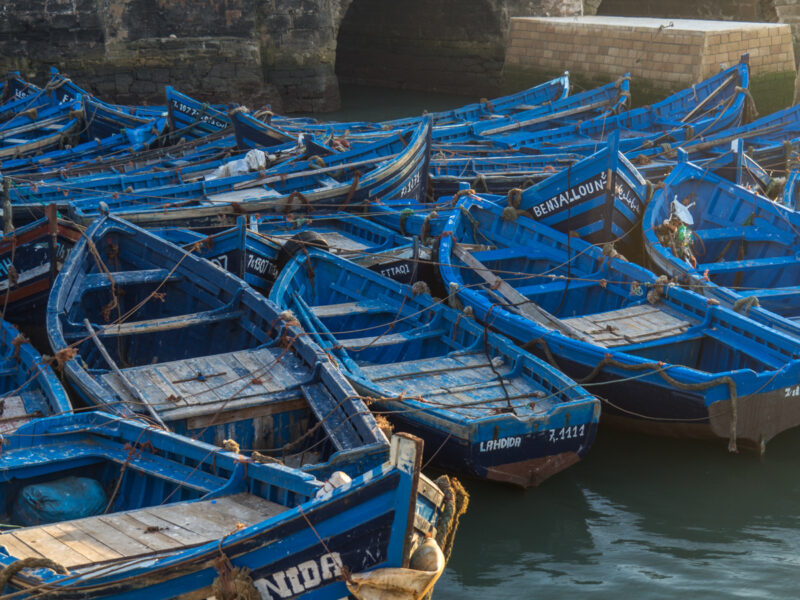 Where to stay in Essaouira
We stayed in a Home Exchange about 10 minutes walk from the medina. While that was an interesting experience in cultural immersion, Essaouira is one of the best places in Morocco to top-rated riad in Essaouira.
While the medinas of Fes and Marrakech are frenetic and maze-like, the Essaouira medina is much more laid back and pleasant. Take the opportunity to stay in a top-rated riad in Essaouira to enjoy a classic Morocco experience.
Use the interactive map to find vacation rentals and hotels in Essaouira
---
Our top things to do in Essaouira, Morocco
Stroll the laid-back Essaouira medina
One of the best things to do in Morocco as a tourist is take in the sights, sounds and smells of the medinas. These are the historical centers of town and are still the heartbeat of many Moroccan cities, for both residents and visitors. But while the famous Marrakech medina is clogged with reckless motorbikes spewing nasty exhaust at every corner and the Fez medina epitomizes both the crush of humanity and the famous pushiness of Moroccan shopkeepers, Essaouira's medina is more like a chill, open-air pedestrian shopping area. Yes, the odd car, motorbike or delivery truck sneaks in sometimes. But for the most part you can focus much more on enjoying the atmosphere without worrying about your physical well-being or struggling to stay with your travel companions or tour guide.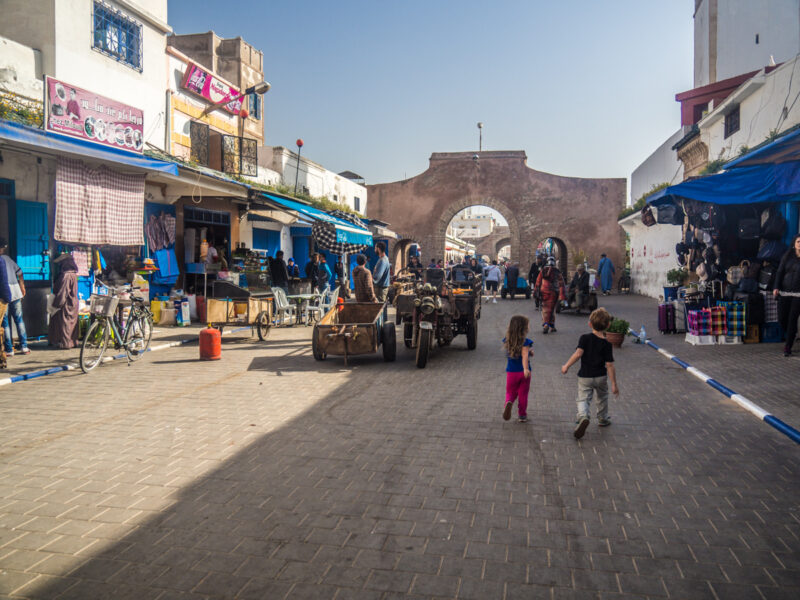 If you want to do any souvenir shopping in Morocco, Essaouira is a great place to do it. The salesmen were rarely pushy and prices were generally cheaper than other cities for the same items – with less negotiating hassle. Many of the products are made locally as well, so you can even…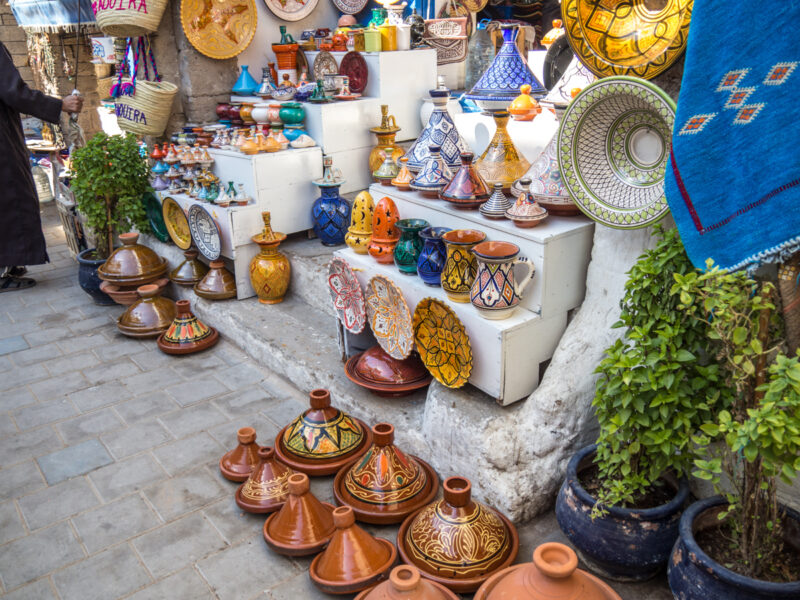 Visit the craft workshops in Essaouira
Right near Bab Marrakech, you'll find a lovely courtyard filled with master artisans performing their crafts and co-ops selling wares from multiple designers. We spent over an hour wandering from shop to shop watching these welcoming experts at work – it's the woodworking center of Morocco. Obviously they hope you'll buy something (and we did from some), but they were very generous with their time no matter what and many even gave the kids little "treasures" like beads and wooden flowers! It's an absolutely lovely place to visit in Essaouira.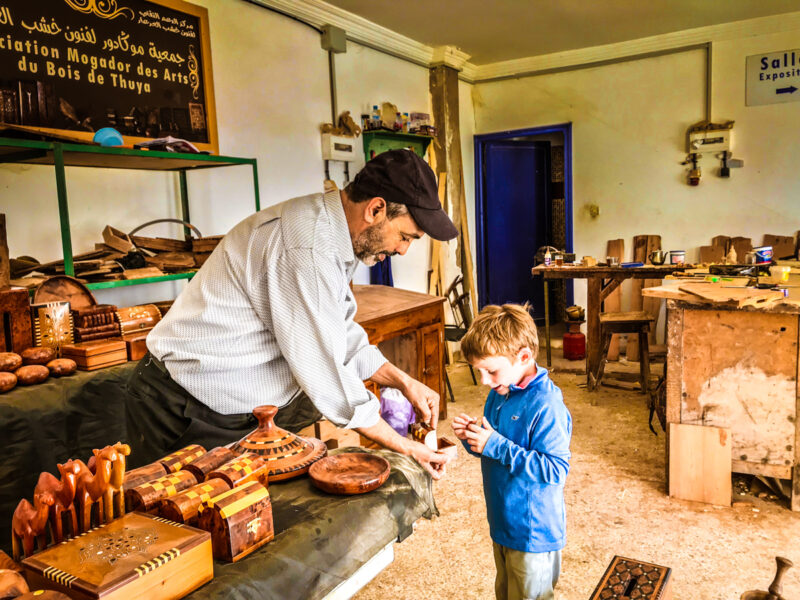 Ride a camel
You can't visit Morocco without riding a camel, right? We weren't sure about doing a long trip through the mountains and into the Sahara, so we booked a lovely, affordable afternoon camel ride with TripAdvisor-famous Mustafa of Ranch de Diabat. It was a great experience! We rode by one of the Game of Thrones filming locations, traveled along the beach and went over wind-swept dunes. Pro tip: When they say windy, they mean windy. Sunglasses and bandanas or scarves for everyone!
As for the logistics of riding a camel with kids, it wasn't very challenging. The saddle is big enough for two adults, so riding tandem with a young child in front is fairly easy. Be mindful of chin bumps on the handlebar when the camel is going up and down, but otherwise they'll be fine. Because the kids shared with us, there was no additional charge for them – and even at 6yo, Jacob preferred to ride with an adult. I suspect that kids are ready to ride solo when they're closer to 8 or 9yo.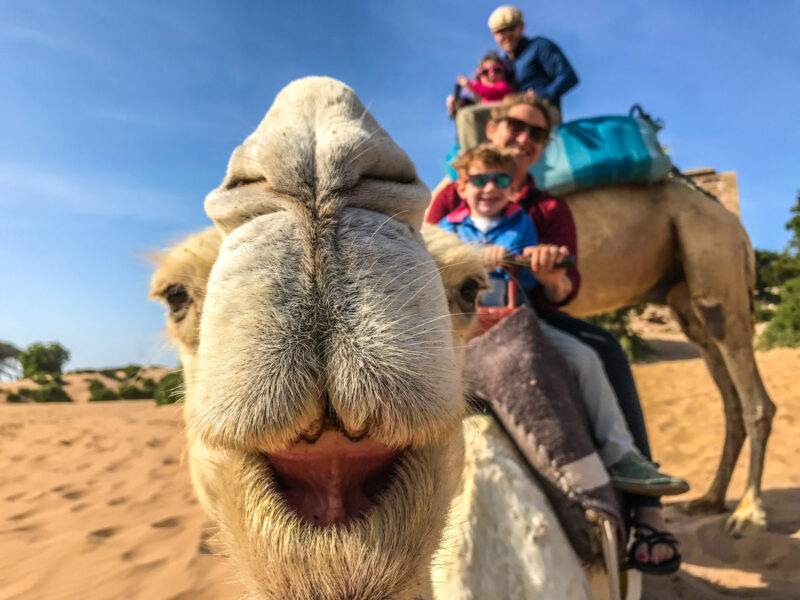 Take a Moroccan cooking class
If there's one thing you should do on a trip to Morocco, it's to at least try to learn some of the cooking techniques. No, you'll probably never be as good as any woman walking through the streets of the medina. But at least you'll gain an appreciation for the daily process that is a huge part of their lives, get some ideas for how to bring some of their methods back home with you and eat some delicious food in the process. Our in-home Essaouira cooking class was a great relaxed opportunity to see both cooking and culture up close, in a country where it can sometimes be difficult to connect with locals outside of very manufactured setting.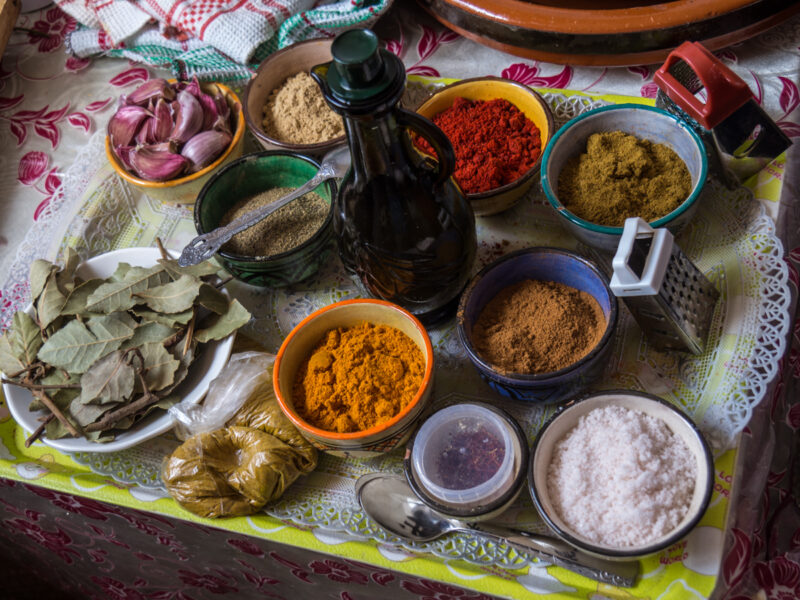 Stroll by the beach – or get more adventurous in the water
Essaouira is a relaxed meeting of traditional Moroccan culture with funky (often expat) surfers. The beach is beautiful for a stroll and there's a lovely promenade, complete with cafes at a range of prices and a playground for the kids, but the fierce, almost year-round winds keep all but the most dedicated beachgoers off the sand. If you're feeling up for an adventure, there are some great water sports available! Essaouira is one of the best places in Morocco for surfing, kite surfing and other activities.
Check out Game of Thrones season 3 filming locations
I'll be honest: we've never watched Game of Thrones. We're the parents of two young children, and even before traveling full-time we rarely had an evening free to sit down and watch TV (plus we long ago ditched paid TV services to save money for better things, like travel). That said, as soon as we got to Essaouira we realized that we were in yet another filming location for the hugely popular show (having previously visited both Croatia and Spain). Most of the filming occurred in the port area of the medina, so be sure to take a stroll over there if you're a fan of the show. If you're mostly staying in Marrakech, check out this tour that will take you straight to the GoT filming spots!

Enjoy the views from the harbor at sunset
Want to find literally every person in Essaouira at sunset? Head to the port, where you'll see fishermen preparing the day's catch and tourists clicking away as the sun melts into the Atlantic Ocean. Just beware the seagulls!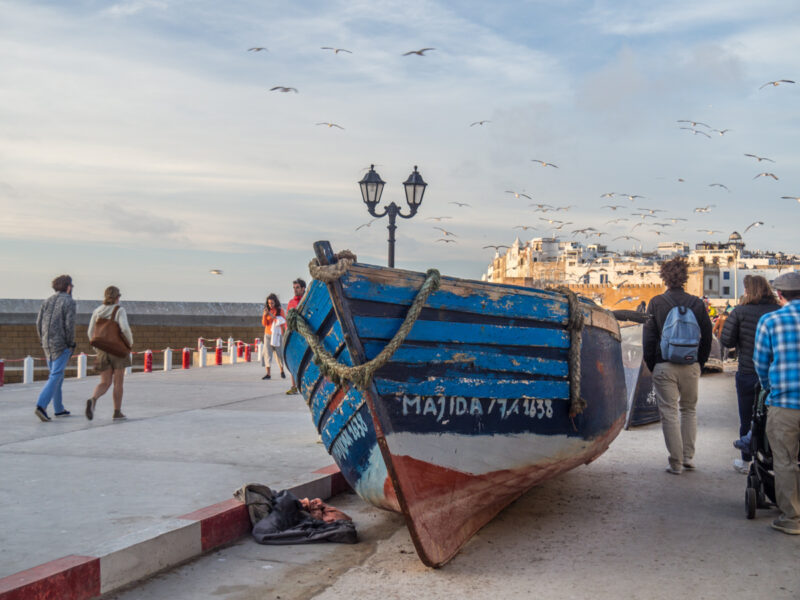 Take a day trip to Marrakech
Hear me out for a minute. Yes, Marrakech carries a mystique that puts it at the top of most lists of "must-see places in Morocco". But Marrakech is also a madhouse of motorbikes, hustlers and actual snake charmers. Of course, it also has some cool sites to see. If you're just going for a short break in Morocco, consider staying in Essaouira the whole time and daytripping to Marrakech. If you leave early in the morning, you can hit the Majorelle Garden first thing (they open at 8am most of the year, but 9am during Ramadan), then visit the Bahia Palace in the early afternoon and spend the rest of the day exploring the medina including Jemma el-Fnaa square. Of course those aren't the only things to do in Marrakech, but at least you can get the sightseeing highlights in and have a feel for the place, and then go back to easygoing Essaouira before you've inhaled too many lungs full of motorbike exhaust.
If you're going for a longer trip to Morocco and plan to use Marrakech as a jumping-off point to visit the Atlas Mountains or the desert, then you'd want to spend 2-3 nights there.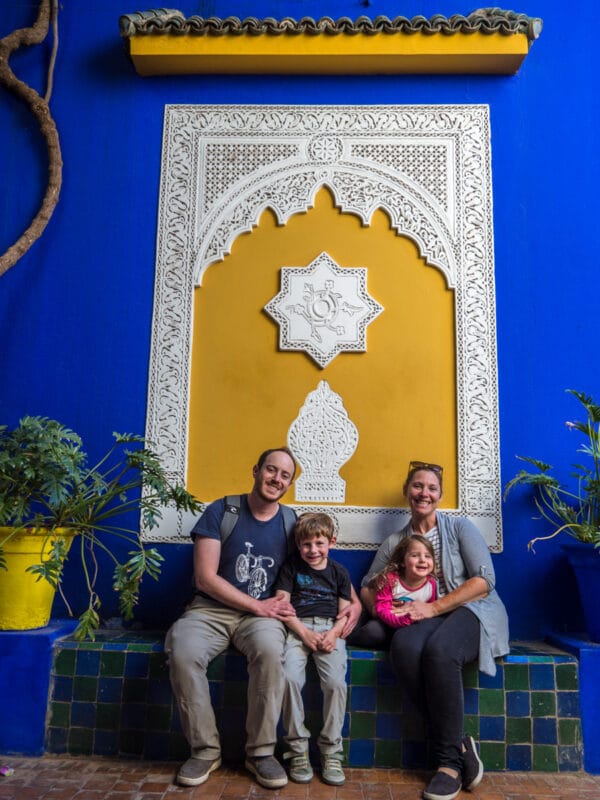 Explore the Jewish history of Essaouira
As I mentioned, Essaouira's population was once 40% Jewish. The Jewish population remained strong up through the middle of the 20th century, when it dwindled to just a few extended families. Today the melah (old Jewish quarter) is largely crumbling due to age and fierce ocean winds, but you can still visit two historic synagogues and the Jewish cemetery. The cemetery is the final resting place of Rabbi Chiam Pinto and, along with his former home/synagogue, a place of pilgrimage for religious Jews of Moroccan descent. If you're interested in learning more, you can find Jewish heritage tours here.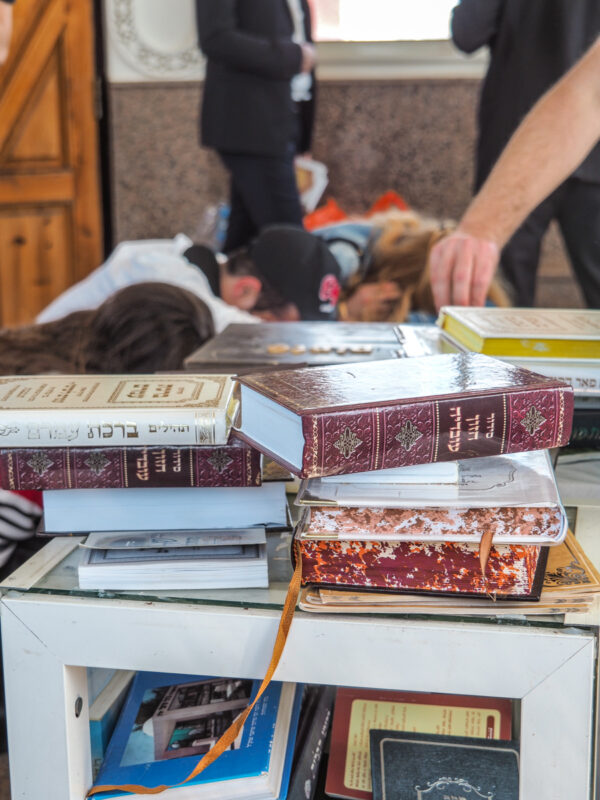 Where to eat in Essaouira
Restaurant la Tolerance
Dimly lit, lush with decoration and filled with the wafting aromas of amazing food… Restaurant la Tolerance is exactly what you want in a Moroccan restaurant! We think it's one of the best restaurants in Essaouira. The food is so delicious and the owner is so friendly that we ended up dining there twice. It is also popular with some small/medium tour groups, so drop by earlier in the day to request a table. We highly recommend the chicken pastille!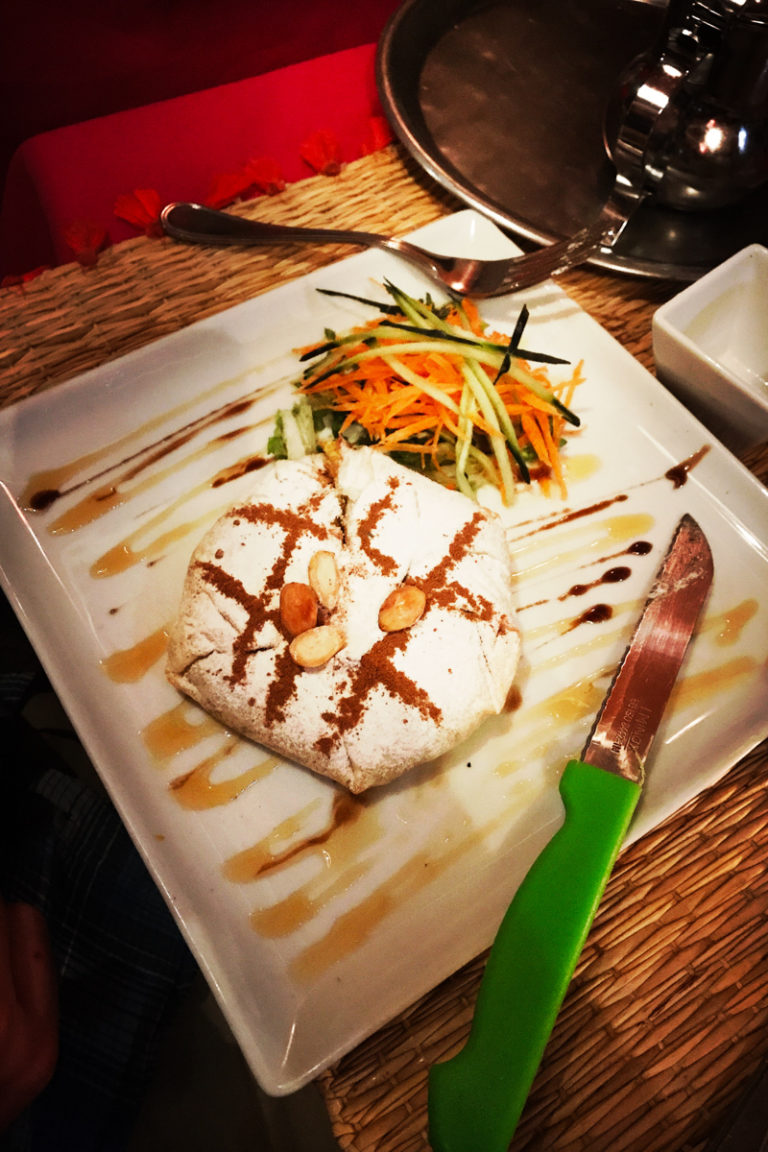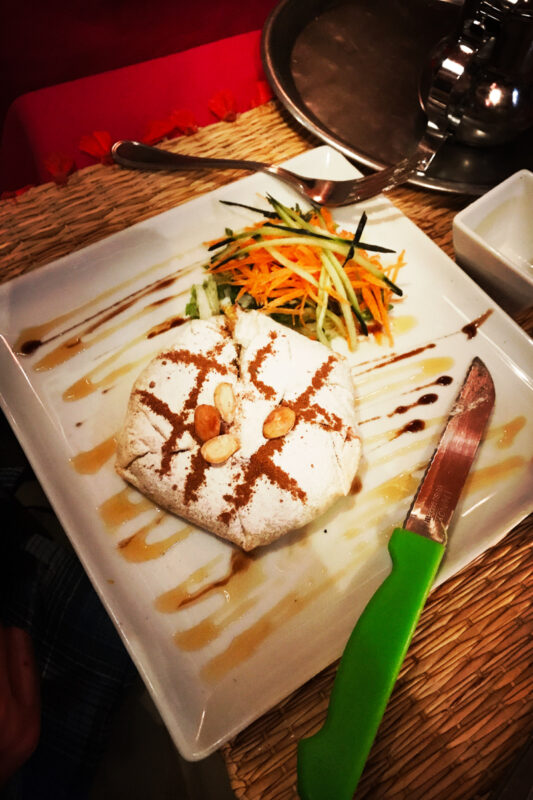 Tara Cafe Essaouira
Looking for a traditional food in a different atmosphere? We had a lovely dinner at Tara Cafe Essaouira and found the service to be prompt and friendly. It's located in a charming courtyard in the old Jewish quarter of the city.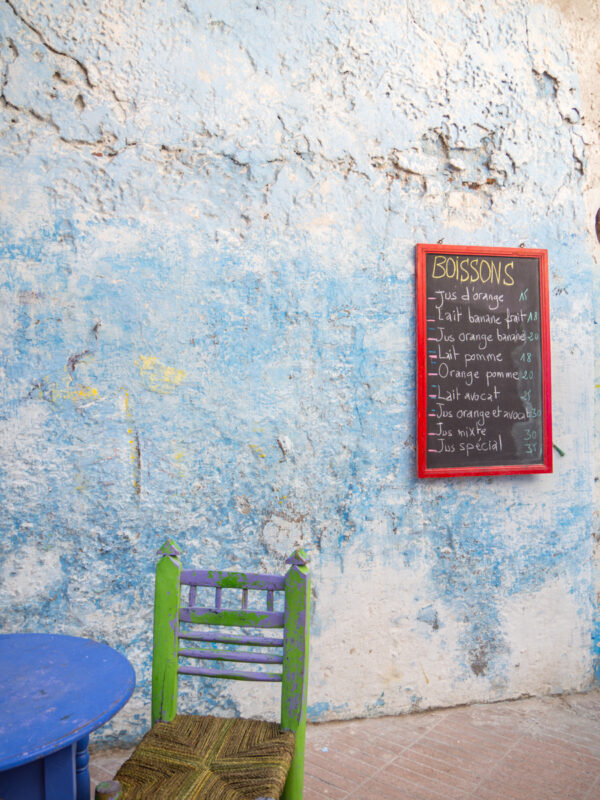 How to get to Essaouira (and getting around once you're there)
You can hop a direct flight to Essaouira from Paris or Casablanca. Tickets cost as little as $50 each way from Paris! A word to the wise about flying from Casablanca… you'll be flying from the domestic terminal, where the cigarette smoke is thick, the food options are limited and announcements are tough to hear. After a miserable 4 hour layover, we almost missed our near-empty flight! Lounge access is only for those flying in premium cabins on Royal Air Maroc. Upon arrival in Essaouira, each member of your party will need to fill out a lengthy immigration form in French. Bonne chance! You will need a taxi or car service to pick you up at the airport, about 30 minutes from the city – fortunately our HomeExchange hostess arranged it all for us and the driver was kind enough to wait even though it was extremely late.
The best option for traveling from Marrakech to Essaouira is the comfortable SupraTours bus, which costs only 80 dirham per ticket on the regular bus and 110 dirham in the "luxury" bus. SupraTours is a great pick because they use the convenient train station in Marrakech and a dedicated station adjacent to the medina in Essaouira. Buy tickets in advance a few days before you intend to travel, but check the schedule here. Do not eat the food or drink the juice served at the rest stop/cafe. And don't ask me how I know.
Once in town you can travel by foot, or if necessary a petite taxi – it's a 70 dirham fixed price in the center for up to three people. We only found a taxi necessary when going to the SupraTours station with a year's worth of luggage; otherwise we walked everywhere. We did take our stroller a few times, but the sidewalks aren't really ideal for stroller use. If you need to get farther from town, you'll have to arrange a negotiated-price grand taxi.
What to pack for Essaouira in spring
I'll be honest and say that we were surprised at how conservative (and traditional) the attire was in Essaouira. Of course we expected women to be covered, but most wore pants and a long tunic or a djellaba. Most men and children seemed to have their legs and arms fully covered as well, and we saw many men wearing djellaba as well. We were reassured by numerous people in town that no one cares how anyone else dresses as long as they act respectfully, but we would have felt really awkward wearing anything that didn't cover us from elbow to ankle! That said, Essaouira is extremely windy most of the year, so locals may be dressing as much for the climate as the culture.
As for me? We visited Morocco as an unexpected piece of our year-long follow-the-sun trip around the world. When we packed for our trip I had a few more modest/warm items that I used for hiking in Patagonia, but we shipped them back months earlier to cut weight since we expected to only travel in hot weather for the subsequent months. Surprise!
Want to see how I packed for a year of travel – and all my mistakes? Check it out here.
Before we flew to Morocco I picked up one more long sleeve shirt and a thin cardigan to add to the one long sleeve shirt I already had. I still had one pair of black leggings and one pair of jeans with me. Every day I wore one of those three tops with a different tank top underneath and one of my two pairs of pants. I also bought a hoodie while we were there to cope with the night time chill. Did it work out? Yes, but I was ready to burn it all by the end of our three weeks and waiting for items to dry on a rack was a challenge when I only had two pairs of pants and three tops.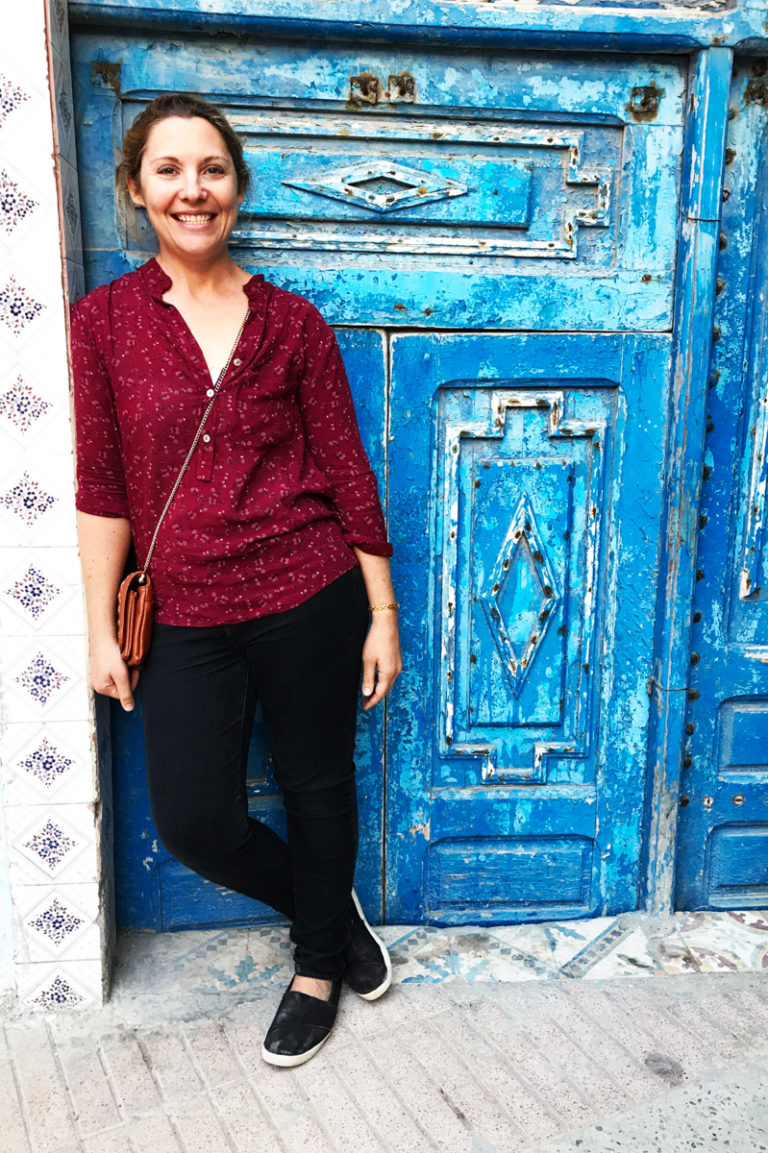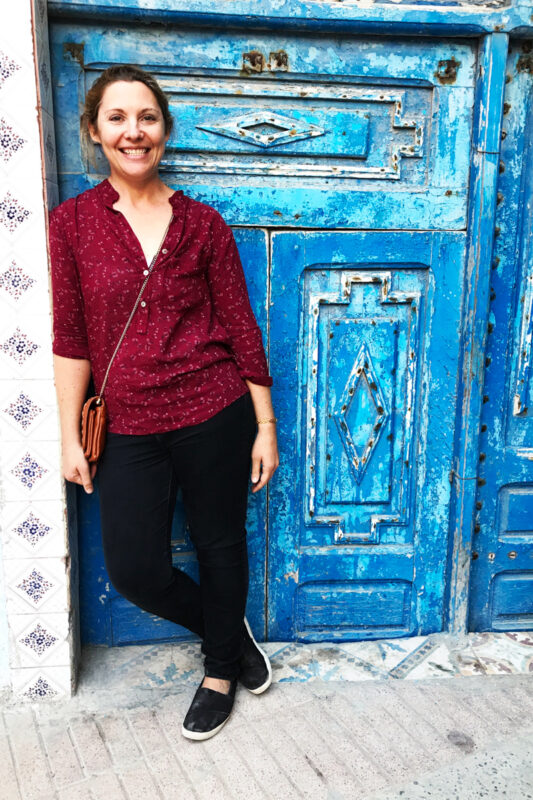 A better packing list for Morocco in spring would be:
-4-5 long sleeve tops like these long, lightweight tunics (also available in fun prints!)
-2-3 camisoles (I have two of these amazing organic cotton ones and I absolutely love them!)
-2 long pants or leggings – I find it easier to stick with black bottoms and then add prints or accessories on top
-1 long skirt (or an extra pair of pants)
-1 sweater or medium jacket to wear at night
-comfortable walking shoes like TOMS Avalons or Sketchers (we rarely saw locals wearing sandals, at least in April)
Check out this capsule wardrobe how-to for more packing tips!
Another alternative, depending on your personal style, could be to bring a maxi dress and then layer it with a cardigan or light jacket. Then if you plan to stop in a less-conservative country in hot weather, you'll be all set!
Plan your trip to Morocco
We have plenty of resources here on The Family Voyage to help you start planning your trip to Morocco! Read these next:
–Traveling in Morocco: the good, the bad and the ugly
–Why you should visit Morocco in spring
–Morocco with kids bucket list
Need more help planning? Pick up one of these great guide books:
Pin it for later!