Many travelers think of Morocco as nothing but a hot, vast expanse of sand dunes punctuated by bustling medinas and towering minarets. We were pleasantly surprised to arrive in Morocco in April and find a huge range of colorful landscapes and a temperate climate!
We know people who have visited Morocco in every season and they've all had a great time. But we're now convinced that the best time to visit Morocco by far is spring – no bundling up in a down puffer or stripping down in the desert. The weather in Morocco in spring is just right for every activity, the flowers are in bloom and the crowds are relatively thin. But talk is cheap… they say that a picture is worth a thousand words, so keep reading (and looking) to see why you should plan your trip to Morocco in April.
Make sure to pack the right clothes and other essentials for Morocco in spring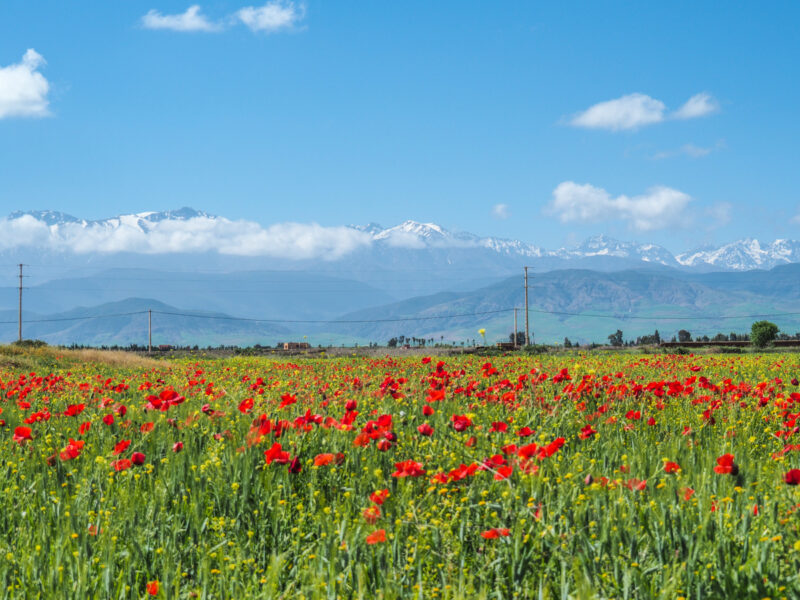 Yes, this scene is sort of the punchline. But it's also my absolute favorite photo is took in Morocco and I wouldn't want you to miss it! This was the first stop on our day trip from Marrakech to the Atlas Mountains. If you're still deciding where to go to in Morocco in the spring, make sure to put the Atlas mountains on your list.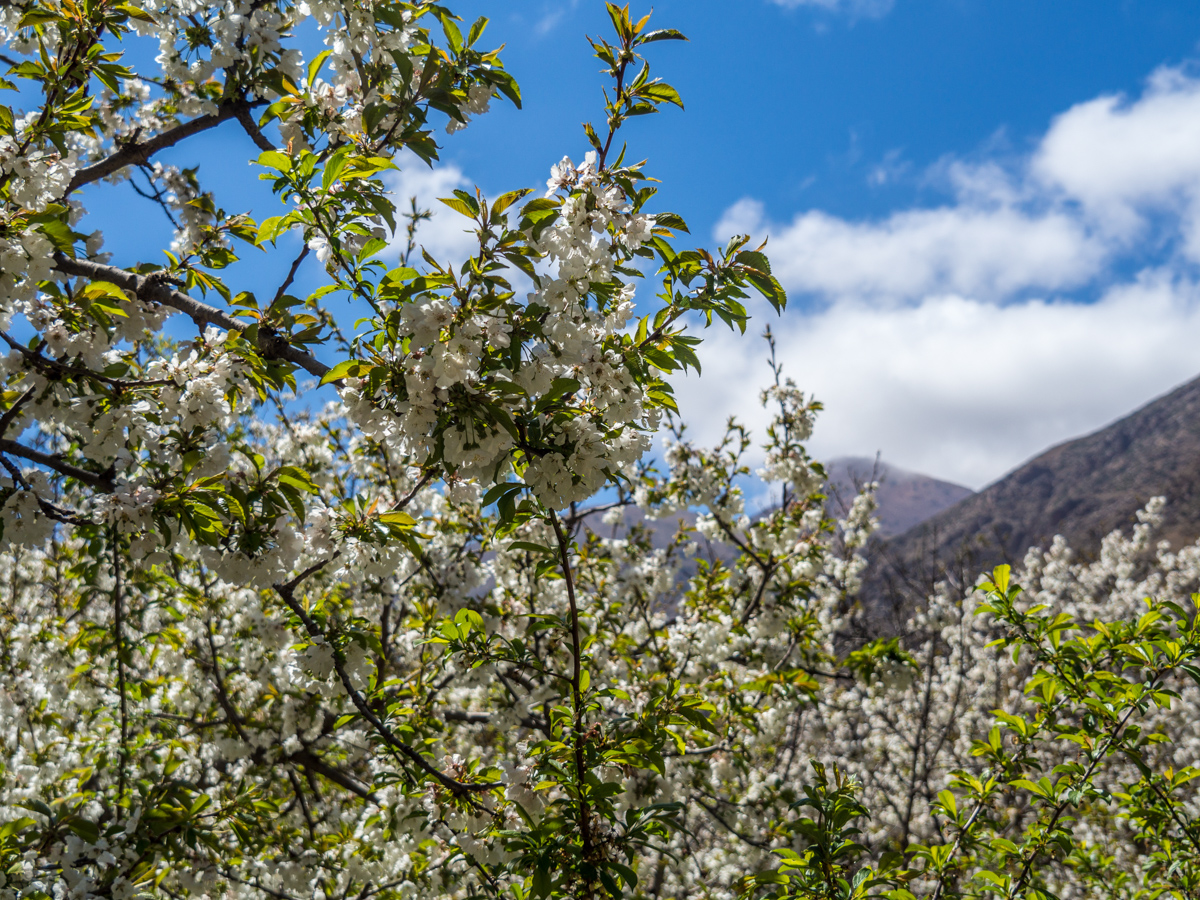 We had originally planned to go to Japan to see the cherry blossoms, but it turns out we could see some spectacular ones (at a much lower price) in Sti Fadma!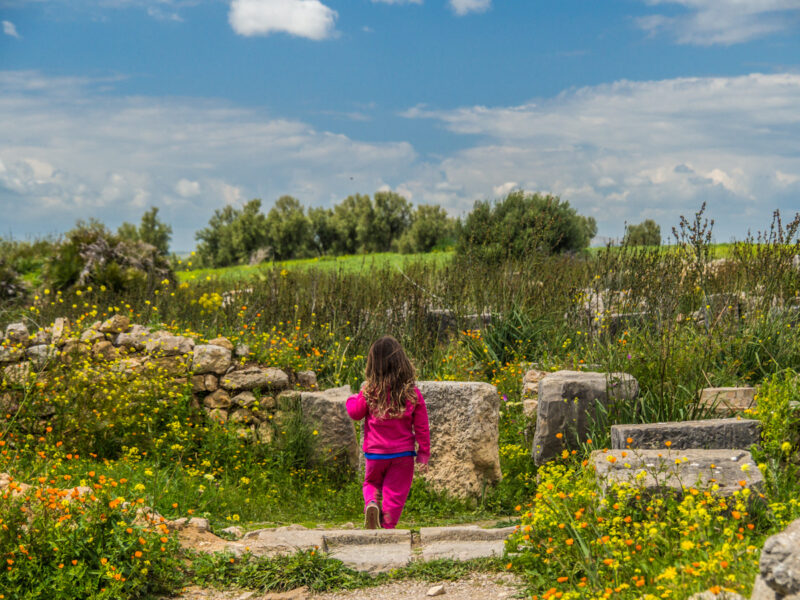 The Roman ruins at Volubilis (near Meknès) were empty of people but full of flowers. That's my favorite kind of site-seeing.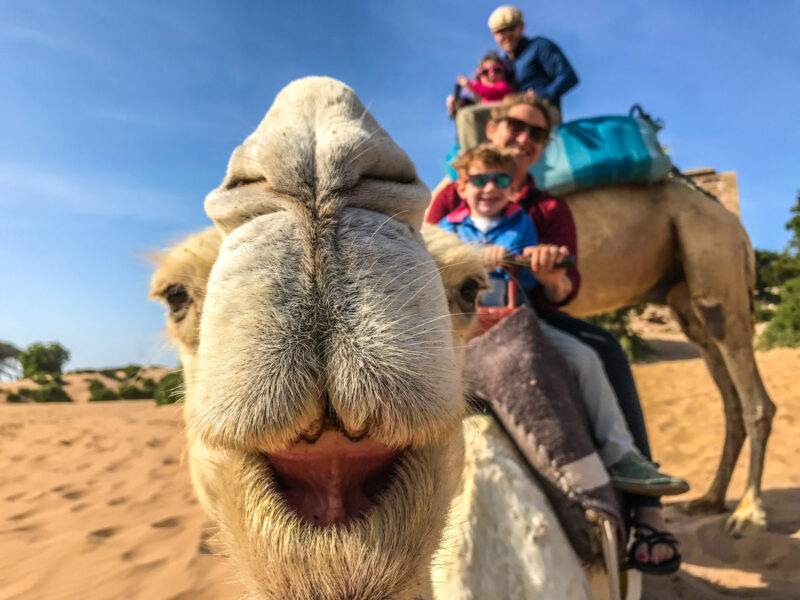 Essaouira was by far our favorite place in Morocco (find out why – and what to do on your own trip to Essaouira). You can even ride a camel over the sand dunes! We found the weather in Essaouira in April to be quite windy, but apparently it's very cold earlier in the year and even windier later in the year. Neither of those would be pleasant for camel riding!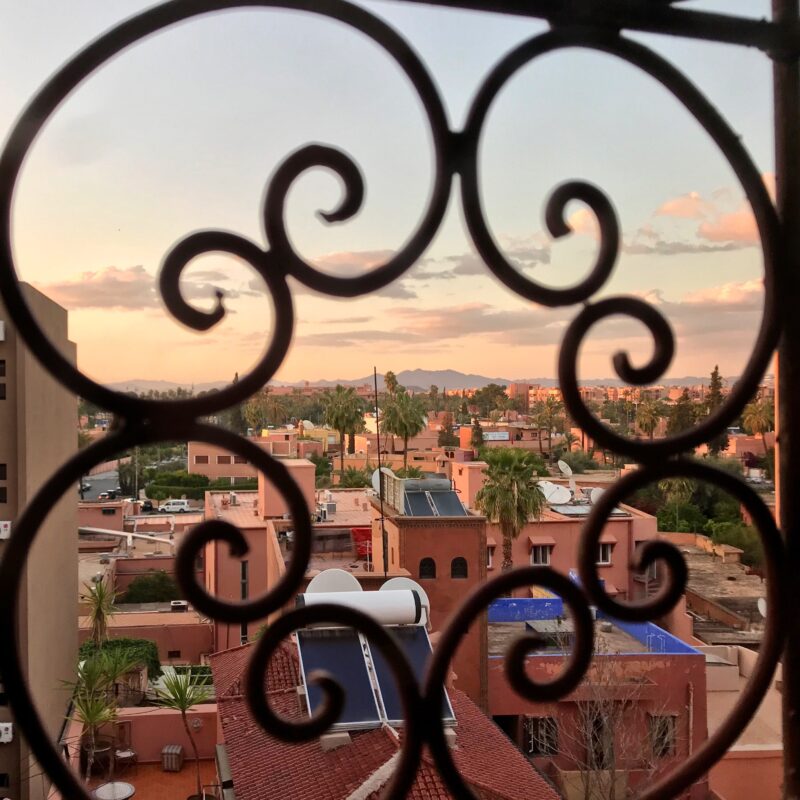 Most people think of brutally hot weather in Marrakech, but during our visit to Marrakech in spring it was just… pleasant. Moderate daytime highs made it comfortable to wear a lightweight long-sleeve shirts (as local modesty customs prefer), while the nights we rarely chilly enough to require more than a light sweatshirt or jacket. It was even pleasant enough to keep the window open at our apartment in Marrakech while I was laid up all day with a food-borne illness (one of many challenges we faced in Morocco – click here for some honest talk about visiting this fascinating country). Spring is definitely the best time to visit Marrakech.
Planning a trip to Marrakech? Check out this helpful Marrakech hotel guide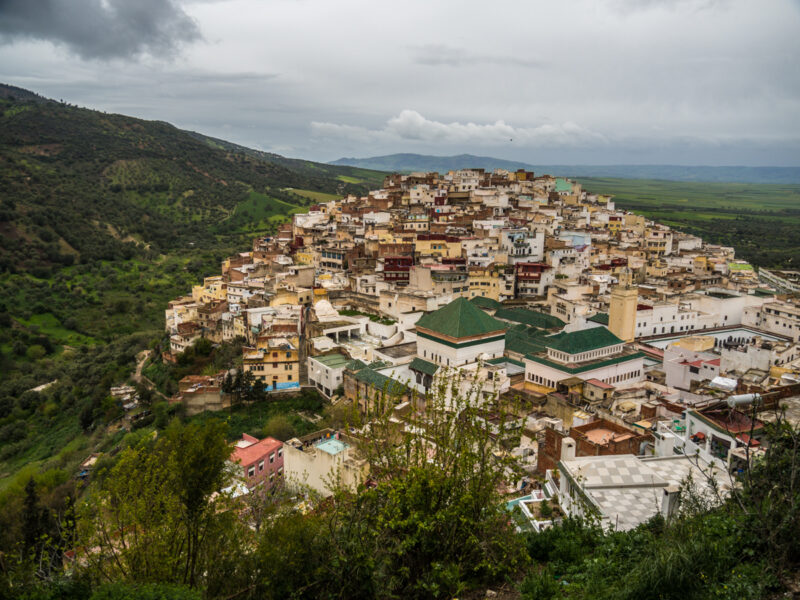 Since I said the weather was "temperate" we weren't surprised to experience a day or two of rain in Morocco in April. We spent one of those extremely wet days in Moulay Idriss, where the cloud cover still made for some lovely photos.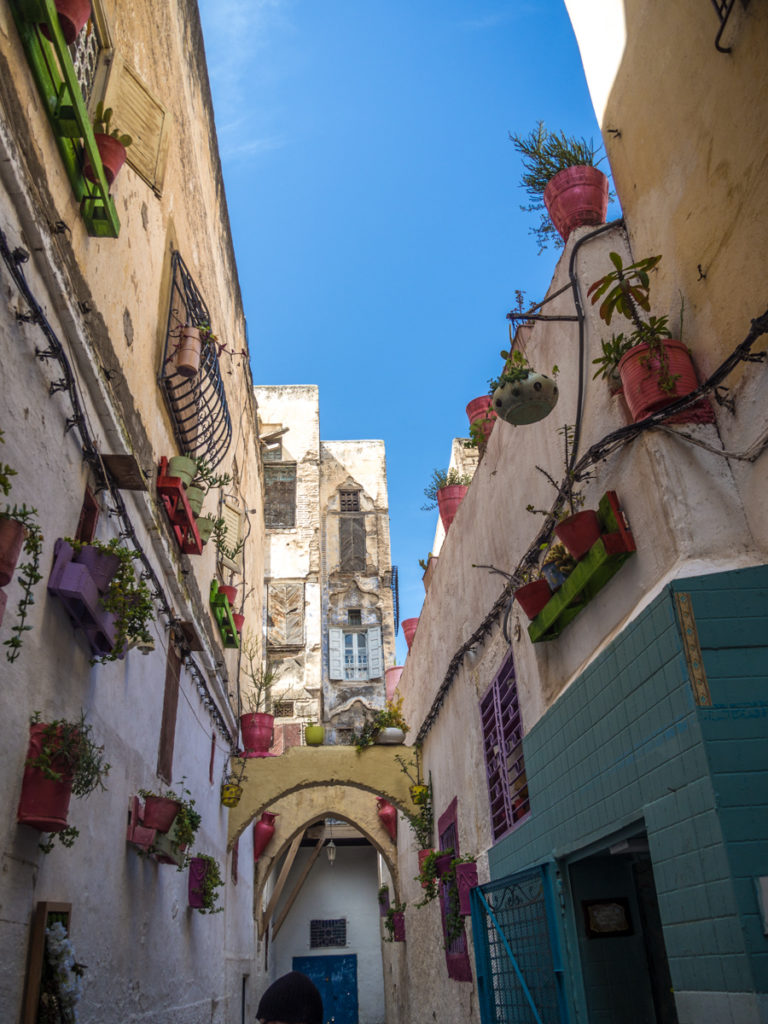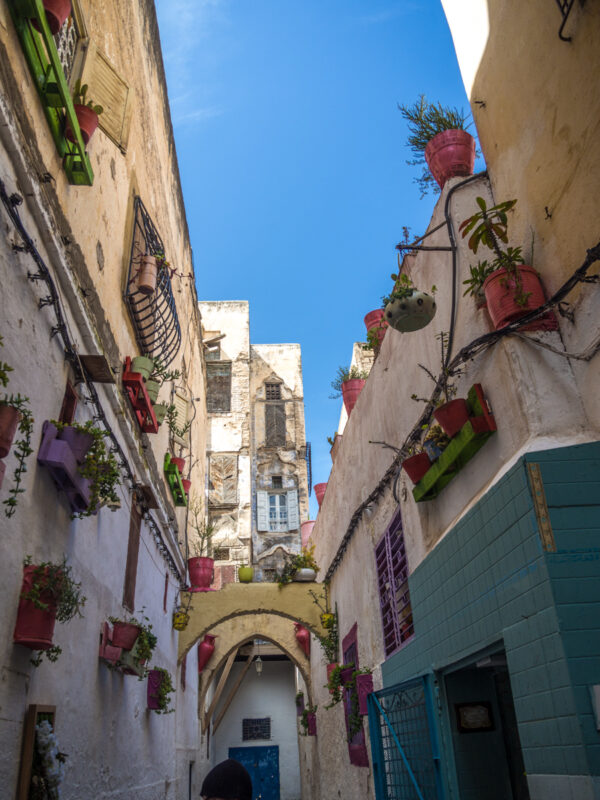 This secluded alley in Fes looks especially verdant with the spring plants blooming – mixed with the fake from the florist on the right.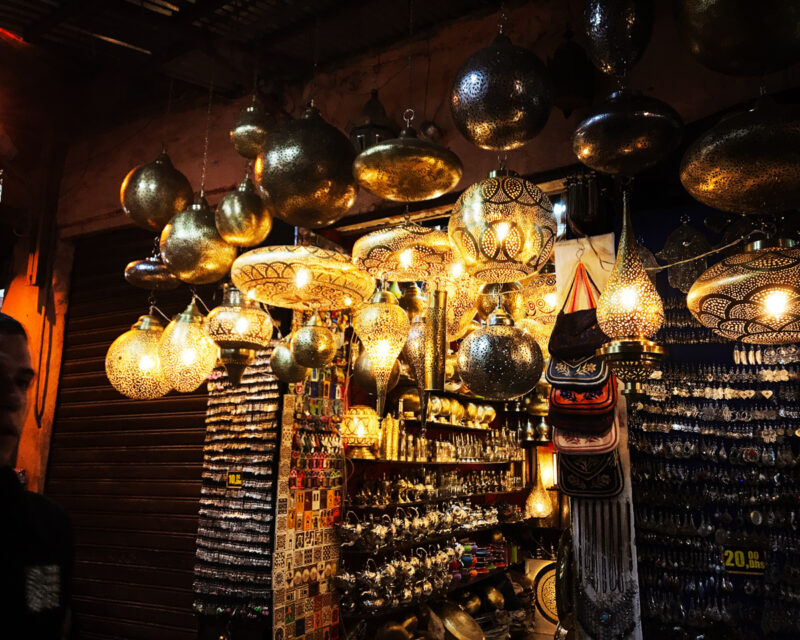 The Marrakech medina is in full-swing all year long, but offers plenty of breathing room for strolling and photography in the off-season.
Use the interactive map to find vacation rentals and hotels in Marrakesh, Morocco
---
Plan your trip to Morocco
We have plenty of resources here on The Family Voyage to help you start planning your trip to Morocco! Read these next:
–Traveling in Morocco: the good, the bad and the ugly
–What to pack for Morocco in spring
–Visiting Essaouira – our favorite place in Morocco!
–Morocco with kids bucket list
Need more help planning? Pick up one of these great guide books:
Pin it for later!