Visiting a theme park like Universal Studios is so much fun and exciting but it can be chaos if you go in with no plan. With the rising cost of… well, everything these days it can be stressful to plan a vacation of any kind but when you are planning around something like a theme park that will require tickets to enter, food, and so much more you want to make sure that you are saving every dollar that you can, that you plan your trip to make sure you get your money's worth, and that everything goes as smooth as it possibly can.
After reading this article, you'll be armed with all of my favorite Universal Orlando tips that you need for an amazing trip! I'll cover everything starting with considerations as you book your trip to Universal Studios Florida to how to save money and maximize your experience in the park.
Alohamora!
Where to Stay at Universal Orlando – Tips to Decide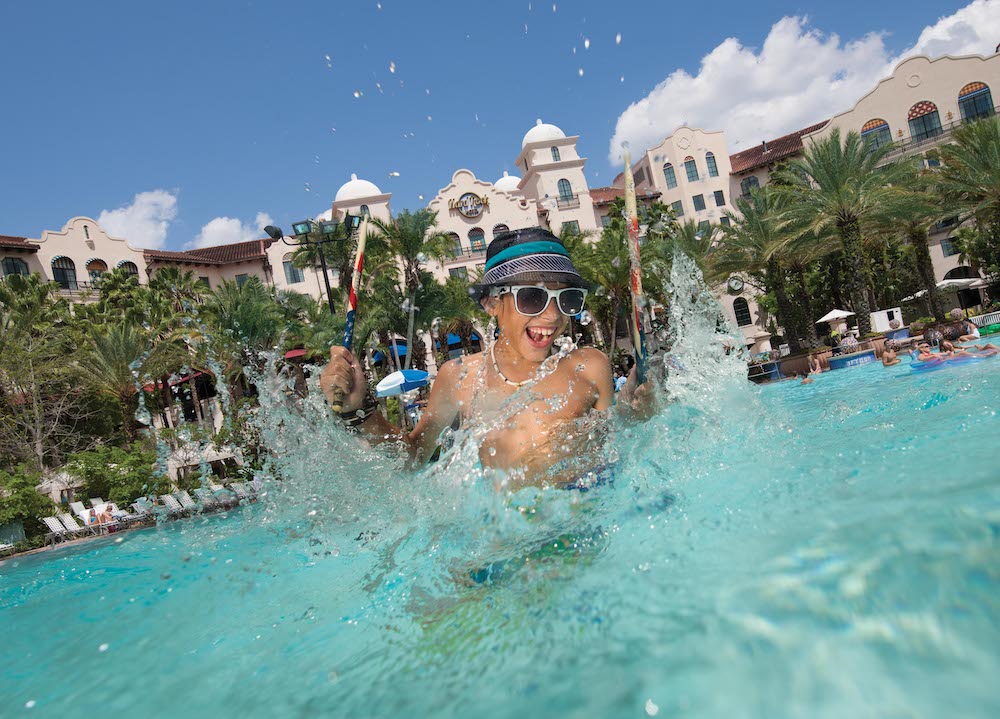 If you plan on at least two days at Universal Studios, consider staying at an on-property hotel. They're extremely convenient and most of them offer perks specific to Universal Orlando resort guests.
The best perks – Unlimited Express Pass and Early Access – are reserved for folks staying at Hard Rock Hotel, Loews Portofino Bay Hotel and Loews Royal Pacific Resort. All three are walking distance to the theme parks, which makes it even easier to take advantage of your early park admission. You might even have the Wizarding World of Harry Potter all to yourself!
If you're looking themed hotel rooms at Universal Studios in Orlando, these Premier Hotels are where you'll find them as well. These suites all sleep up to 5 people in two separate spaces.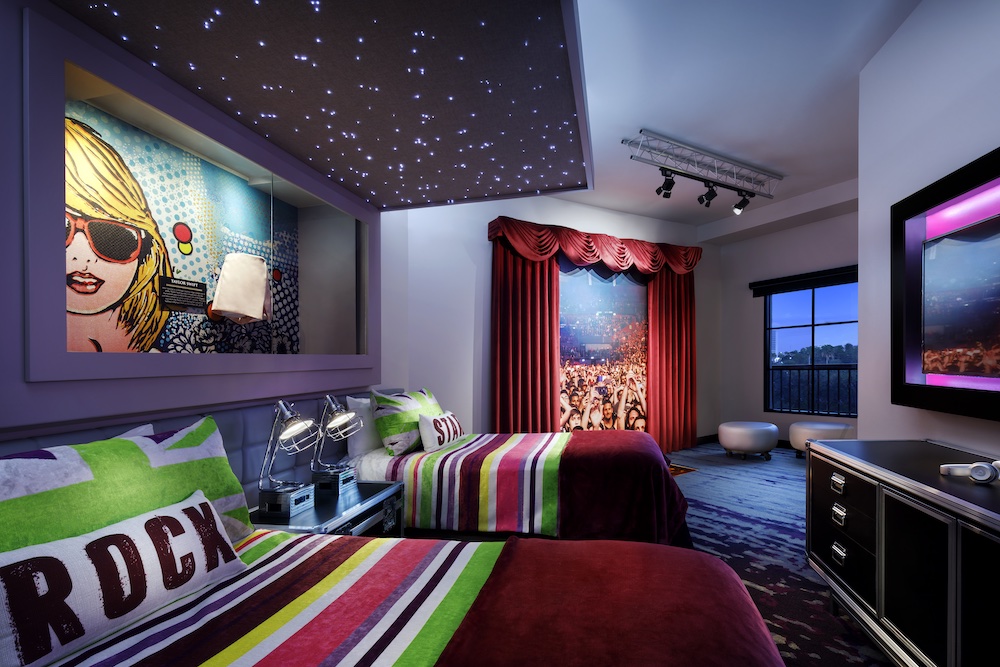 The downside of Premier Hotels is that they're really expensive, starting around $400 per night but sometimes as much as $800 per night. But with four Unlimited Express Passes per room (including the day you check in and the day you check out) it might be worth it since those passes start at $130 each for park-to-park visitors.
Lots of people do a "split stay" – one night at a Universal Premier hotel, followed by a few nights at a mid-priced Disney World hotel like Pop Century or Art of Animation. Following that strategy also lets you avoid the extra expense of renting a car – you'll just need to takeUbers to and from the airport and one between Universal and Walt Disney World.
One of the best Universal Orlando resort tips? To get a Premier room and all its benefits for free, you can apply for the Chase Sapphire Preferred and use the sign up bonus – worth at least $750 depending on the current promotion – to book through the Ultimate Reward portal. Small business owners can level up by also applying for the Chase Ink Business Preferred card, with a bonus worth $1500 when combined with the Sapphire Reserve.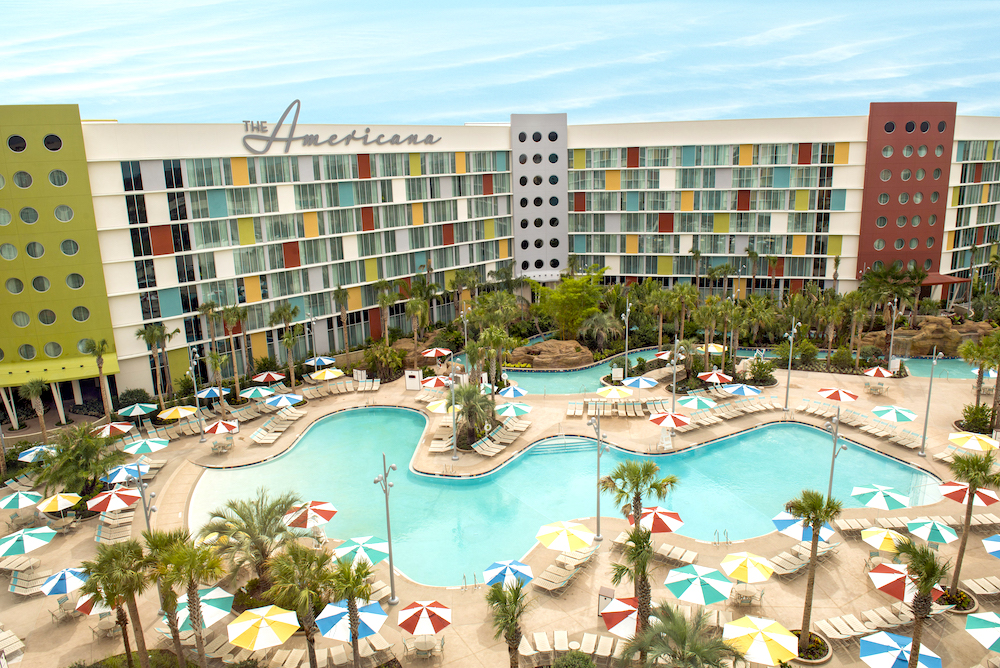 If you're not worried about the Express Passes or themed rooms, Universal's Cabana Bay Beach Resort is a good Universal hotel option at a reasonable price point. You'll still get Early Park Admission one hour before regular park opening, though you'll have to take the free shuttle bus or walk 20 minutes to the entrance.
The design choices are fun and lively and when you aren't at the parks you can dive in to the fantastic pool area (complete with waterslide and lazy river) or enjoy on-site bowling! Cabana Bay offers everything from standard rooms up to 2-bedroom, 2-bathroom suites that sleep up to 8 people. Check available room types for your dates.
For those who would rather stay at an amazing off-property hotel that the whole family will love, check out the JW Marriott Orlando, Grande Lakes. This newly renovated, ultra-luxe hotel will satisfy high-end hotel lovers. There's a big brand new water park – just take a look at these photos to see how amazing it looks. Because it's a little removed from the theme park areas, the JW sits on over 500 acres and has plenty of outdoor areas to explore including ecotours, falconry, fishing and more. The JW Studio has video games, foosball, ski ball, air hockey and more. It's about a 15 minute drive to Universal Studios Orlando theme parks.
Want to get more helpful travel tips like this? Sign up for our email list!
Tips for Universal Orlando Vacation Booking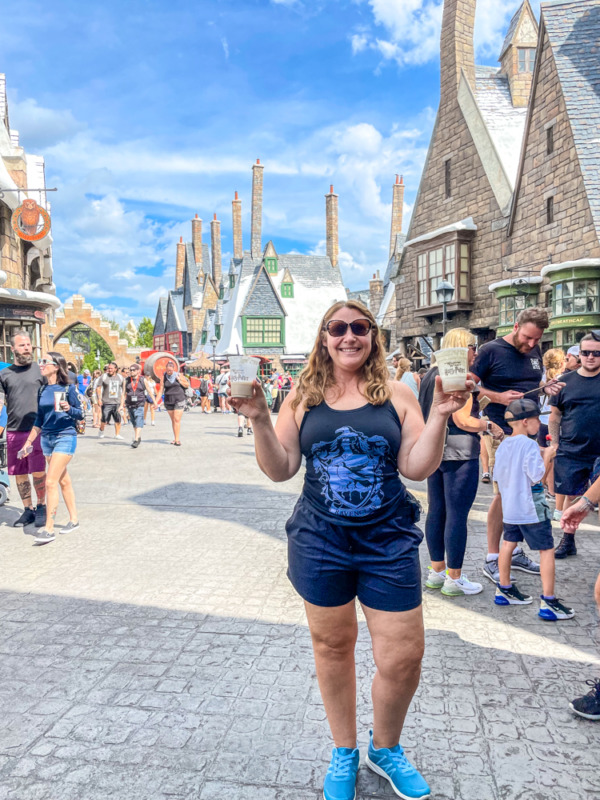 Planning is essential when it comes to a successful trip, the more you are planned and prepared for – the more success you will have. Try some of these planning tips when it's time for you to start planning your Universal Studios trip.
Start Planning Early: When it comes to something like Universal Studios, you will want to start planning relatively early. I recommend planning about 6 months to 1 year prior to when you are planning on going. This allows you to time to save the money necessary for your trip as well as booking all of the necessary reservations such as hotel, park tickets, and more.

Check the Crowd Calendar: When it comes to picking when you want to take your visit, check on the crowd calendar to see peak times to avoid. Universal Orlando lines can be brutal and the park gets extremely busy during peak seasons such as the summer and holiday seasons. Unless you are visiting for a specific occasion, try to plan to visit during the off-season where you may have a less stressful visit and see more of the Universal Orlando resort. Our recent visit on a Monday in mid-October saw very manageable crowds, and many visitors have had success on weekdays in late August and through September.

Weigh a Multi-Day Trip vs a Park to Park Ticket: One of the first decisions you'll have to make as you plan your visit to Universal Orlando is whether you should choose a multi-day ticket or a park to park ticket – or you may want to choose a multi-day park to park ticket! There are two Universal Orlando parks within the Universal Studios Florida property as well as a seasonal water park, Volcano Bay.

You'll have to evaluate in advance what you want to do at Universal Studios in the context of all the other things to do in Orlando. If you want to do absolutely everything, a two or three day park to park ticket may be the right fit. On the other hand, if you don't like thrill rides or are visiting with small children then a one day park to park ticket should do the trick.

Why am I specifically recommending park to park tickets over single-park tickets? The Hogwarts Express connects the two parks through the Wizarding World of Harry Potter and it's only available with park to park tickets. Don't buy a single park ticket and then be disappointed! Unlike Walt Disney World, the two main parks at Universal Orlando are an easy walking distance apart so it's feasible to hop back and forth multiple times per day. There's also no specific time at which you're allowed to switch parks. We bounced around several times without issue.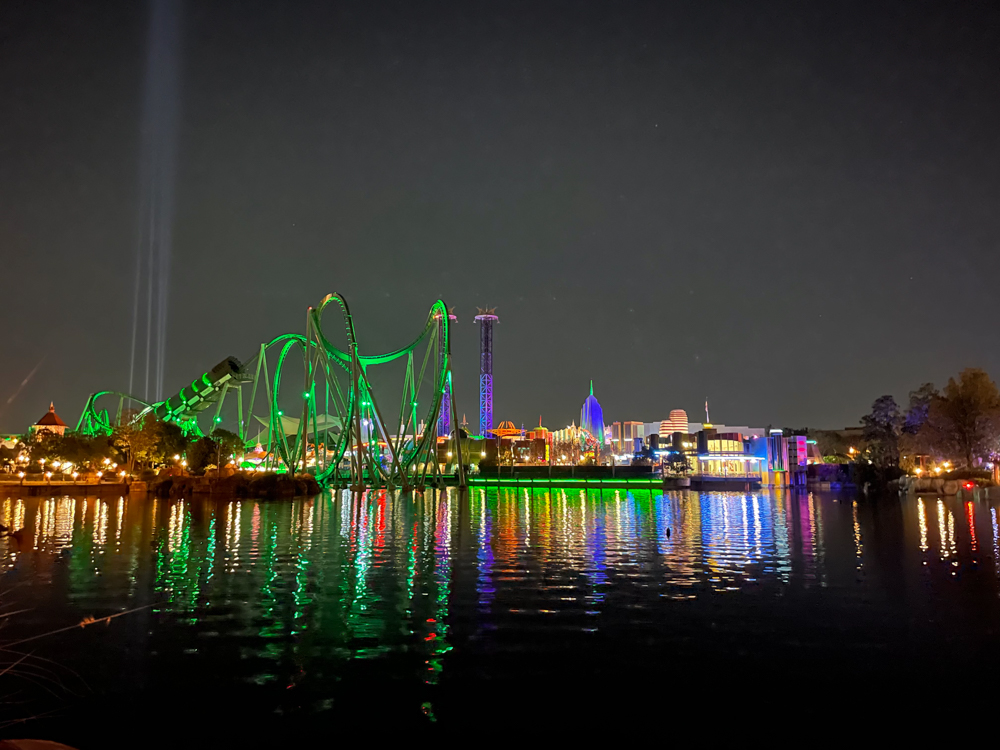 Know Ride Height Requirements: If you are traveling with younger children, this is an important thing to note. Many of the Universal Studios rides are more intense, both aesthetically and physically, than those at Disney World and have a minimum height requirement. It's a good idea to check out height requirements prior to visiting the park so you have an idea of what may work for your family and what may not – petite families like ours simply don't have access to all of the rides, and knowing those limits may help you decide how many days to spend at Universal Studios. One ride at Universal's Islands of Adventure requires riders to be 54″!
Universal Studios Hacks Shortly Before You Visit & At the Parks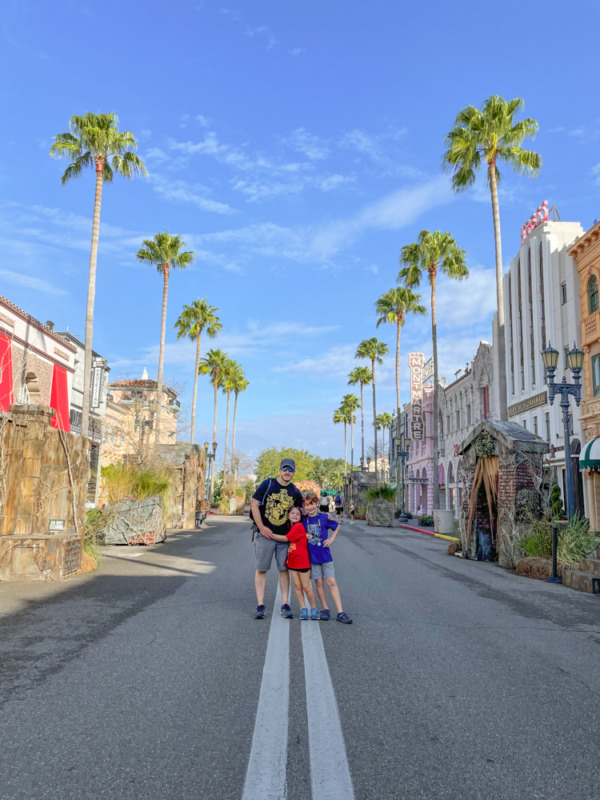 Arrive at the Park Early: If you want to get a jump start on things you will want to arrive to the park early. If you're staying off-property, you'll park in the same parking structures that are used for Universal CityWalk and then go to the security pavilion, after which you walk through City Walk to the park entrances. Those security lines can get long! We arrived in the parking structure a little after the 8am opening and it took around 15 minutes to get into the park; by that time there was already a 30 minute wait for our first ride. If you wait until 9am or later to arrive, plan on even longer to get

If you're staying at one of the Universal hotels, you'll be allowed to arrive one hour before park opening. Be sure to take advantage of that, as you should be able to experience a lot before the real crowds arrive.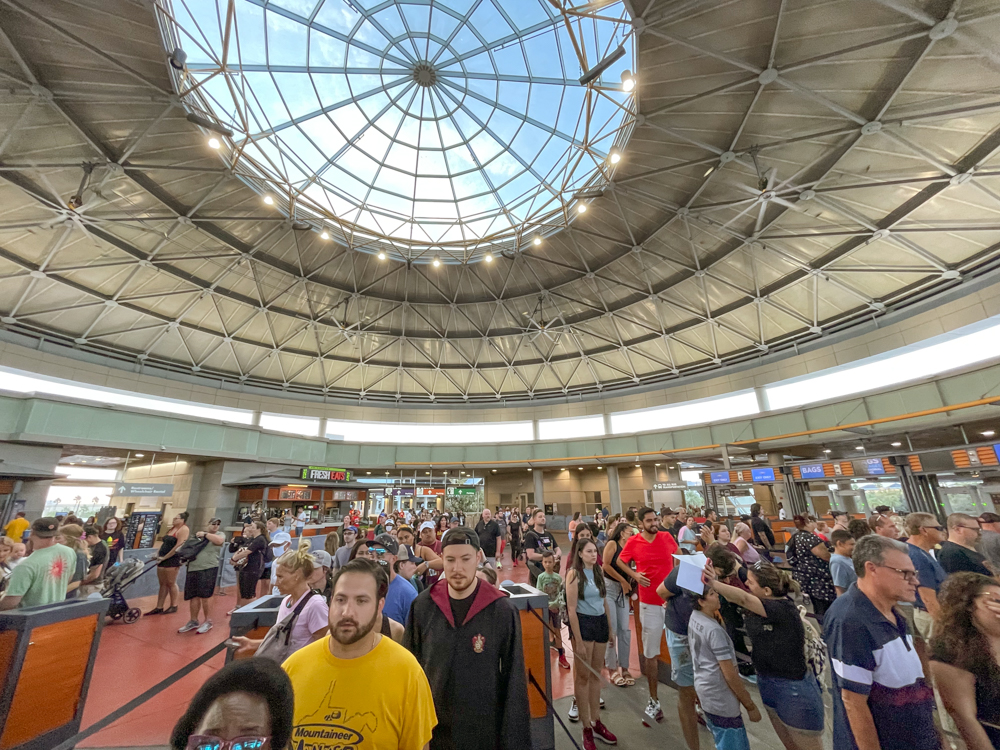 Download the Universal Orlando Resort App Before You Go. While every day is different, you can take a peak at your highest-priority rides and shows a few days or even a week before you visit to see what typical wait times look like. You can also add them to My Favorites for easy access once you're in the park, and there's even a Wait Time Alert feature to let you know when the lines have gotten shorter and you should head over. You'll also want to use the app for mobile food ordering, so be sure to get it set up before you get to the park.
Have a Rough Plan For Your Day. While flexibility is critical, it's good to arrive at Universal Studios Florida with a general idea of how you're going to divide your time and prioritize experiences. That's especially true if you have park to park tickets. For example, our kids really wanted to ride Despicable Me: Minion Mayhem and it's near the entrance to Universal Studios Florida. We also planned for the biggest chunk of our day to be spent in the Wizarding World of Harry Potter, so we hit Minions first and then gunned it over to Diagon Alley and got in line to pick out wands at Ollivanders. If we'd wanted to ride Escape from Gingotts, that would have been a great choice as soon as arriving in the area since the line can get extremely long.

We also knew that we wanted to hop over to Universal's Islands of Adventure to experience Hogsmeade and the Hogwarts Castle with enough time to return to Universal Studios Florida for the last run of Bourne Stuntacular – don't miss that show! Sitting down with the app in advance and making a rough plan for the day will serve you well.

Of course it's important to know which park you'll be starting at. Generally they both open at the same time but one park has Early Park Admission for guests staying on-property. If you're staying on site that's the obvious place to start, while if you're staying in an independent hotel you may find smaller crowds at the other park.

Plan To Attend Some Shows. Universal Studios Orlando offers plenty of great entertainment at no extra charge. The trick is to get a handle on their schedules in advance, as they can be pretty limited some days. For example The Tales of Beedle the Bard in Diagon Alley only runs 10am to 3:30pm some days.

If you see a souvenir you like, buy it. Once you enter Diagon Alley you'll realize that a huge portion of its real estate is actually shopping. There are some fun, unique items that you'll only find there and in other shops within the themed lands of the Universal Studios theme parks. While there's a large Universal shop on CityWalk, it doesn't always get the same merchandise as the smaller locations within the parks. That's somewhat of a contrast to Walt Disney World, where you'll find an enormous variety (nearly everything) at both the Disney Springs World of Disney store as well as the Emporium in Magic Kingdom.
Money Saving Tips for Universal Studios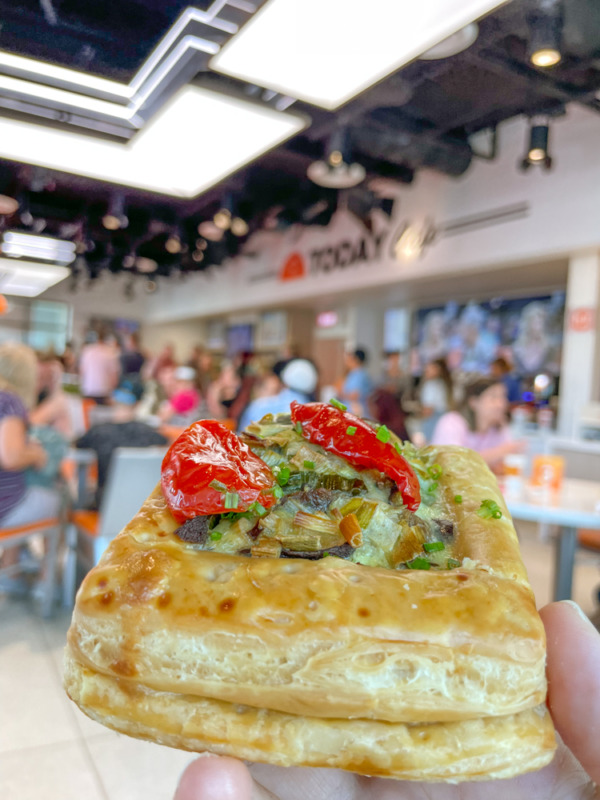 No matter who you are and when you are visiting, I know we all love to save as much money as we can! A trip to Universal Studios can be pretty pricey but there are some tricks to saving a little bit of money.
Buy Tickets Online: The easiest way to save money on Universal Studios tickets is to buy them in advance from a legitimate source. You'll save a few dollars person on a 1 day park to park ticket, but a family buying a 2 day ticket can easily save over $100! You'll also save precious time at the gate.

Consider Ticket/Resort Packages: If you've decided to stay at a Universal Studios hotel, you might score a great deal by booking the hotel and tickets together as a package.

Check for Deals/Specials: Often times Universal will run deals and promotions that will provide you some savings. These may include multi-day ticket purchases at a discounted rate and more! You can find current deals here.

Check for Discounts: There are a few qualifications that may get you a discounted rate when it comes to purchasing Universal tickets. For example, they offer a discounted cost to both Military personnel (active, retired, and spouse of the military) AAA members, and Florida residents.

Bring Water and Snacks. Universal Studios Florida allows you to bring up to 2 liters of water along with snacks and even a small soft-sided cooler. They don't have facilities for heating up food, but feel free to pack sandwiches or even cheese, crackers and apples for an easy, cost-effective lunch. You might want to bring enough food for lunch and an afternoon snack and then you can plan for dinner on CityWalk as soon as the parks close. (We ate lunch at Three Broomsticks and were underwhelmed by the balance of quality vs price.)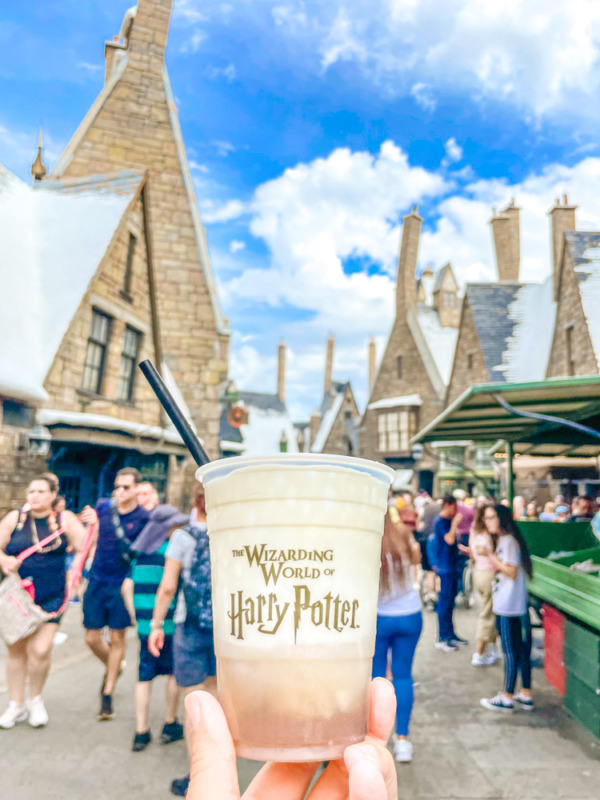 Choose Dining Options Wisely. Lots of Universal tips will tell you to eat tons of thematic snacks in the theme parks. But if you are going to purchase food at Universal Studios Orlando, choose wisely!

We liked the ice cream at Florian Fortescue's but found most of the candies at Honeydukes to be gimmicky and not great. TODAY Cafe has a surprisingly nice range of breakfast/brunch/lunch options and pastries for an afternoon snack – we mobile ordered breakfast while in line for our first ride and then picked it up when we were done!

For a quick lunch, I've heard solid recommendations for Bumblebee Man's Taco Truck at Universal Studios and Green Eggs and Ham in Universal's Islands of Adventure.

One thing to be sure you try? A nice refreshing cup of butterbeer!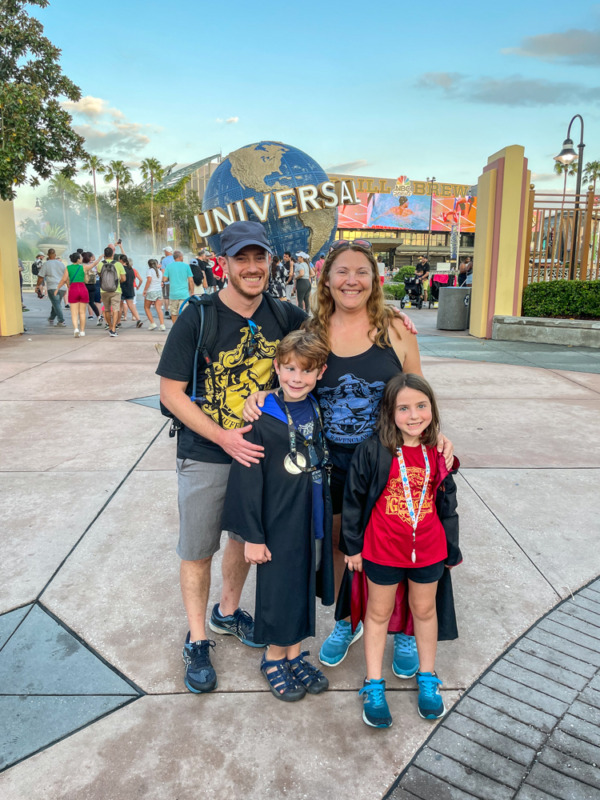 Buy Shirts Online Before You Go. This one is straightforward, but you don't have to wait until you arrive at Universal Studios or City Walk to buy your themed shirts for the day. You'll spend less and enjoy a bigger selection if you purchase them in advance! We chose all of ours from this extensive selection.
Want to get more helpful travel tips like this? Sign up for our email list!
Time Saving Universal Orlando Tips and Tricks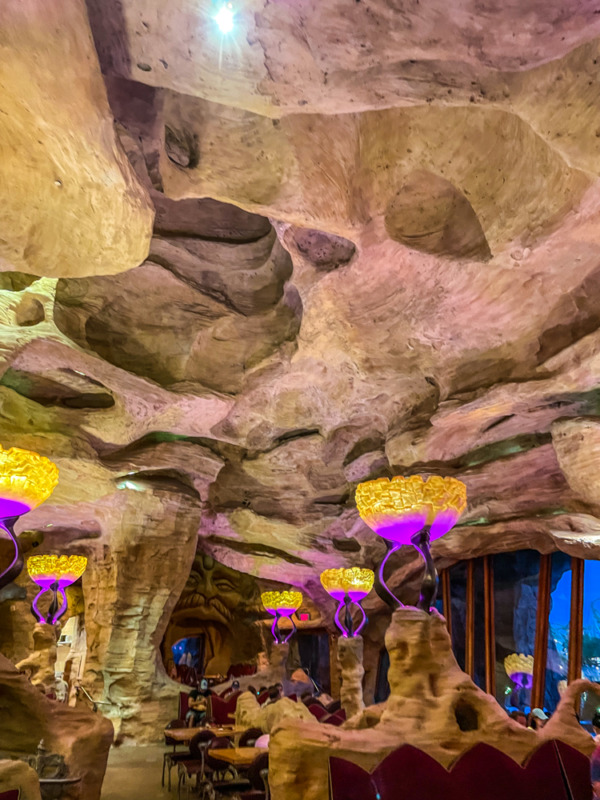 If you are looking to make the most of your trip and ensure that you have an action packed day, then you may want to keep these time savings tips and tricks in mind when it comes to planning out your day.
Consider Universal Express Passes: Although it's pretty pricey, the Universal Express Pass may be worth the money if you are visiting during a busier time of the year and you want to do everything at Universal in just one day. You may want to consider Universal Studios premier resorts, which include the Universal Express Pass with your stay. The cost could make it worth booking at one of these hotels compared to a value resort, especially since you'll be walking distance to the park's entrance. Combined with early admission, you can really make the most of limited time this way!

Don't Rely Exclusively on Hogwarts Express to Park Hop: I get it. The whole reason most people feel compelled to buy a Universal park to park ticket is to ride the Hogwarts Express. It's very cool and definitely adds to the magical feeling of the Wizarding World of Harry Potter rides! That said, as the day progresses the wait time can be upwards of an hour. The two parks are plenty close to walk between – less than 10 minutes from gate to gate.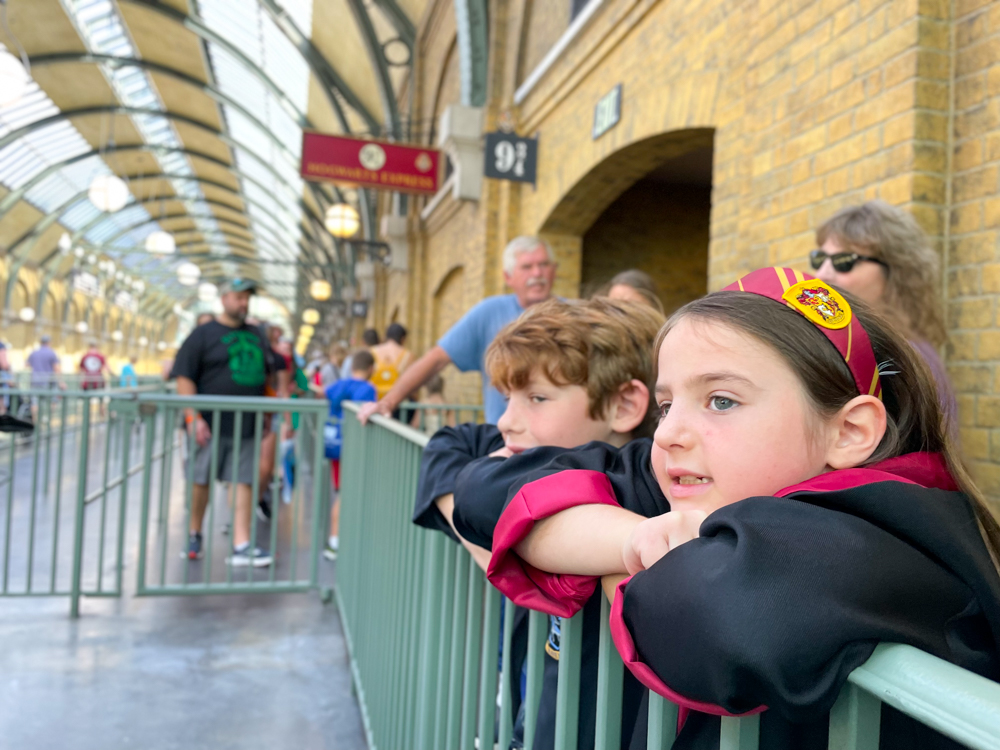 Use the Single Riders Line: Most Universal attractions offer a single riders line. Here you will face a significantly shorter wait time and will in turn have the opportunity to fit more into your day. Contrary to the name of the single rider's line, quite often you will find that you will still get to ride in the same ride car as your partner or group but you just may not be sitting right next to them. If you're visiting Universal Studios without kids or your kids are older and don't mind, that's a great tradeoff for a much shorter line.

Utilize the Universal Orlando App: Having the Universal Orlando app is very beneficial when you are visiting the parks. You can find resources including a park map, ride and attractions wait times, scheduled show times, and more!

Skip Sit-Down Dinner in the Theme Parks (If You Can): This tip won't work for everyone, but if you're able to push your group for a late dinner at City Walk you'll be able to take advantage of the quieter night hours at Universal Studios. Universal's Islands of Adventure is often open later than Universal Studios Florida but sometimes everything is done by 7pm or 8pm.

We didn't do this an instead opted for a nice dinner at Mythos, the interior of Poseidon's cave pictured above. The food was very good and it's a beautifully themed restaurant, but we missed out on the last 90 minutes of park time. It was the right choice for our family after three days of hustling around theme parks (and we had a very special 11th birthday to celebrate) but if we go again we'll probably make a different choice.
What To Bring To Universal Studios Orlando Tips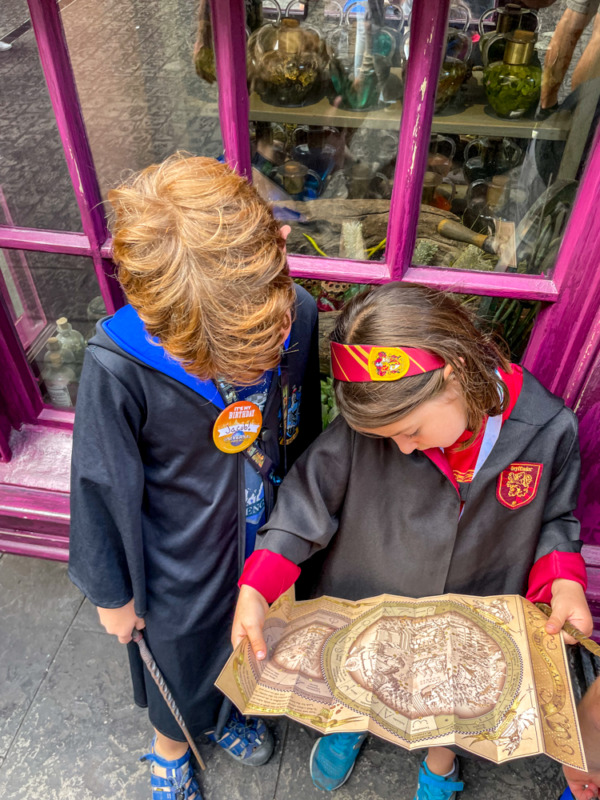 If you don't read any other Universal Orlando tips, be sure to review these!
Wear the most comfortable shoes you can find. I brought these sneakers for our trip to Orlando and they worked out great even through we covered a whopping 23 miles in three days. We hit 20,000 steps just on our day at Universal Studios!

Since you'll be walking a ton and Orlando is almost never cold, prepare to drink a lot of water. All eateries in Universal Orlando will give you a free cup, or you can use Coke Freestyle machines for water anywhere you see them.

Since we are a family of four and we like to stay hydrated, we brought a hydration bladder in our backpack in addition to a smaller insulated bottle. Collectively we went through about 6 liters of water, so I was very glad we brought the bladder! Otherwise we would have been stopping constantly to refill instead of bouncing from one activity to another.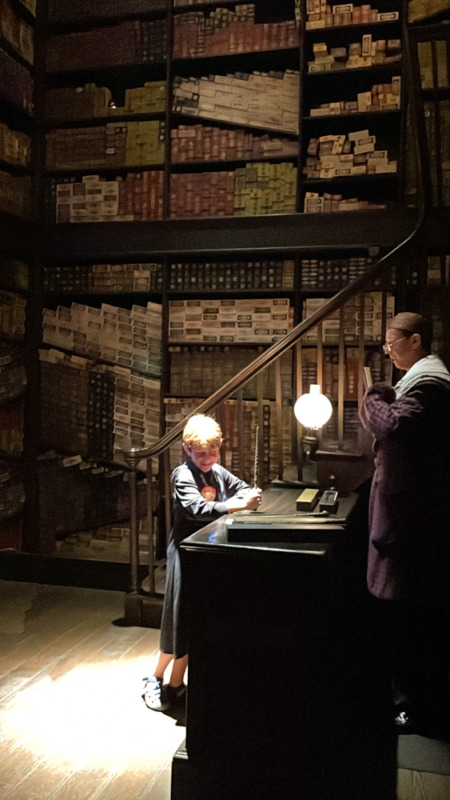 If you want to be chosen at Ollivander's, you have to dress the part. My son was the lucky young wizard chosen for the wand receiving ceremony! I think he had a few factors weighing in his favor. First, he and his sister came fully decked out in their house shirts and robes. Second, it was his 11th birthday and he had the official Universal Studios pin given out at guest services. Third, while waiting for our turn with Mr. Ollivander we chatted up our escort and made sure she knew that he was there for his 11th birthday because that's when all young witches and wizards matriculate at Hogwarts. She could tell we were into it and I think she gave a nod to Mr. Ollivander himself.

Even if it isn't your birthday, I think coming in costume with one of these robes will help your case!

The #1 item to put on your Universal Studios Orlando packing list? An external battery pack, without question, is the most important thing to bring on your Universal Orlando trip. When I polled my Facebook group the day before traveling it was everyone's top recommendation and they were right! Between taking photos and videos, tracking my kids on their AirTags, refreshing the Universal app to check wait times and show schedules, and ordering food I ended up needing a second battery back. Fortunately I had ordered this one right before our trip and it worked incredibly well. There's also a version for non-iPhones.
Want to get more helpful travel tips like this? Sign up for our email list!
Visiting Universal Orlando FAQS
How do I get the most out of Universal Orlando?
The best way to get the most out of your time at Universal Orlando is to decide on your priorities. Whether you love thrill rides or can't get enough of casting spells with the interactive wants in Diagon Alley, there's a good chance you won't be able to do absolutely everyone in a single visit to Universal Studios unless you spend lots of time there. Don't stress out, leave the FOMO behind, and have a blast doing what's meaningful to you!
Can I wear a backpack in Universal?
Yes, we brought this backpack and it worked perfectly. I also attached this partner to it, which was extremely helpful when our family opted to divide and conquer – it was the perfect Universal Studios hack to make sure we could each still carry the essentials without being bogged down.
What do you do with your backpack while on rides at Universal?
For rides that are physically intense – and you'll find quite a few at Universal Studios Orlando – there are free lockers to stash your stuff before you get on the ride.
How many days should you spend at Universal Studios Orlando?
Many first time visitors to Universal Studios feel like they've had their fill after one or two days of park to park tickets. If you're visiting in the warm weather and don't have other plans for Orlando, consider adding another day for Volcano Bay. Sometimes you'll find promotions here that give you two free days when you buy two, but personally I think that four days would feel pretty repetitive and there are plenty of other great things to do in Orlando!
Planning Your Visit to Universal Studios Orlando Theme Parks And Beyond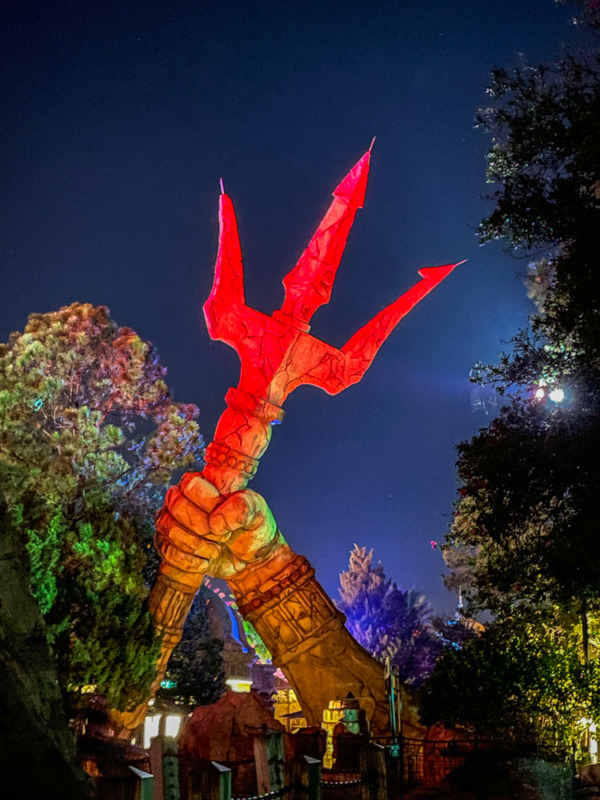 If you are planning a trip to visit Universal Studios Florida, I strongly recommend making a plan to maximize your experience. I hope that some of our experiences and Universal tips for first-timers help you in planning your Universal vacation. Just remember: there's no one best way to do Universal Studios, only your way!
Be sure to read these articles as you plan the rest of your amazing trip to Orlando:
Still planning? Pin this for later!