You could spend a lifetime researching the top Walt Disney World tips and tricks, planning out the perfect trip and making yourself crazy over just a few days of domestic travel. In many ways, I found planning our brief visit to Disney World more intimidating than many of our lengthy overseas adventures!
Thankfully, unless things go terribly wrong you'll probably have a good time and your kids almost certainly will. Want to make the most of your Disney trip without getting stressed out? The Disney world planning tips I'm sharing here are the most impactful while also avoiding some of the most stressful suggestions other websites may offer.
You'll probably want to read over this whole post on the best Disney World tips once and then bookmark it to come back to different sections as you get a week out from your visit to Walt Disney World and again a day or two before.
Disney World Vacation Booking Tips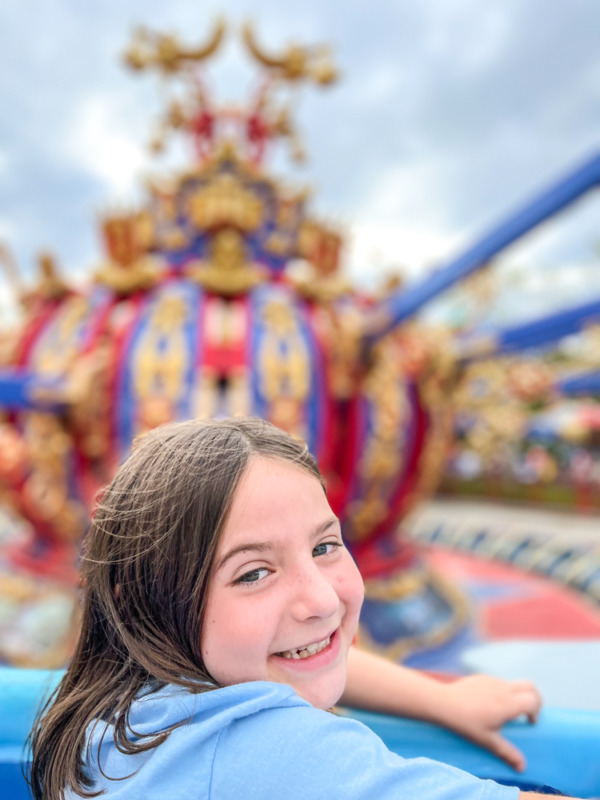 Save money by packaging your Walt Disney World vacation through Undercover Tourist. While our theme park tickets were basically the same price as buying directly through Disney, we snagged our rental car for $200 less than we had found when shopping separately! Their Disney World tickets are also refundable, unlike tickets purchased directly from Disney. Once you redeem your park tickets on the Disney website they're no different than those you'd purchase directly. Check package pricing here.
As Disney puts it "The more you play, the less you pay!" Disney offers discounted rates as you purchase more days to visit their parks. For example, a standard one-day ticket at this time starts at $109 + tax, purchasing an additional day or two will drop your ticket price by a couple of bucks but once you get into purchasing 5-7 and more days, that is when you start to see the real savings. It should be noted that this is only relevant if you intend to spend this many days at Disney parks to begin with.
If you're spending multiple days at Disney parks, it's probably worth staying on-site. There's a huge range of Disney World hotels to satisfy every budget need, but they all have two big perks: early theme park entry every day and the ability to buy Individual Lightning Lanes at 7am rather than waiting until the parks open. In addition, if you're exclusively focused on visiting Disney World and staying on-property you may be able to avoid renting a car.
Is riding Rise of the Resistance at Hollywood Studios a priority for you? Just about the only way to guarantee you'll be able to ride it on a specific day is by staying at a Disney hotel. You can try to get in via the free virtual queue at 7am with everyone else, but if that doesn't work you'll be able to immediately buy an Individual Lightning Lane spot. Folks staying off-property will have to wait until the park opens to buy a spot, and they may already be gone by then! Another virtual queue opens at 1pm but that's a gamble and only works if you're starting your day at Hollywood Studios rather than hopping to it later.
Want to get more helpful travel tips like this? Sign up for our email list!
Buy your tickets online in advance, and if you're getting a park hopper ticket make a reservation for your first park or the day. As of a few weeks prior to this writing, everyone had to make a reservation to visit Disney World. With the recent introduction of park-specific dynamic pricing, single park tickets are automatically linked to a specific day. But some parks will sell out for specific days and a park hopper ticket without a reservation is useless.
Be sure to read up on all the Disney World Parks to decide which ones you're most excited to visit!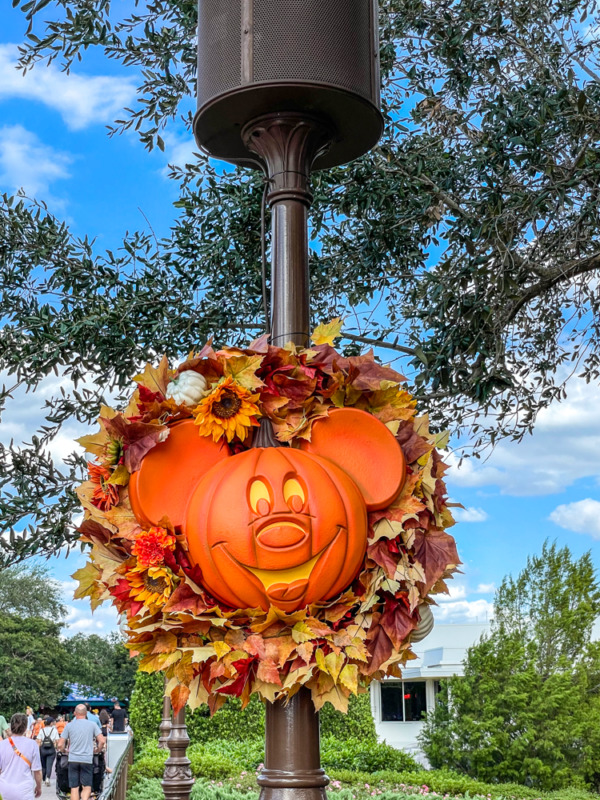 Pay very close attention to special events and their hours when you're deciding what park to visit on what day, especially for August through December. Those months see Mickey's Not So Scary Halloween Party and Mickey's Very Merry Christmas Party take over the parks in the evening, and if you don't have a separate ticket to the event you will be booted from the park at 6-7pm.
You could also consider park hopping to Hollywood Studios or EPCOT, as they'll give you a few more hours of fun – typically until 9-9:30pm.
That said, attending a party has its benefits! You can enter Magic Kingdom as early as 4pm, and once the day guests are gone the park will feel less crowded and lines will be fairly short. You could consider spending most of the day at your resort or exploring one of the other things to do in Orlando and then just visiting the park late in the day for the party! Bonus: you won't have to pay for Genie+ (it's not available during parties and wait times are short anyway).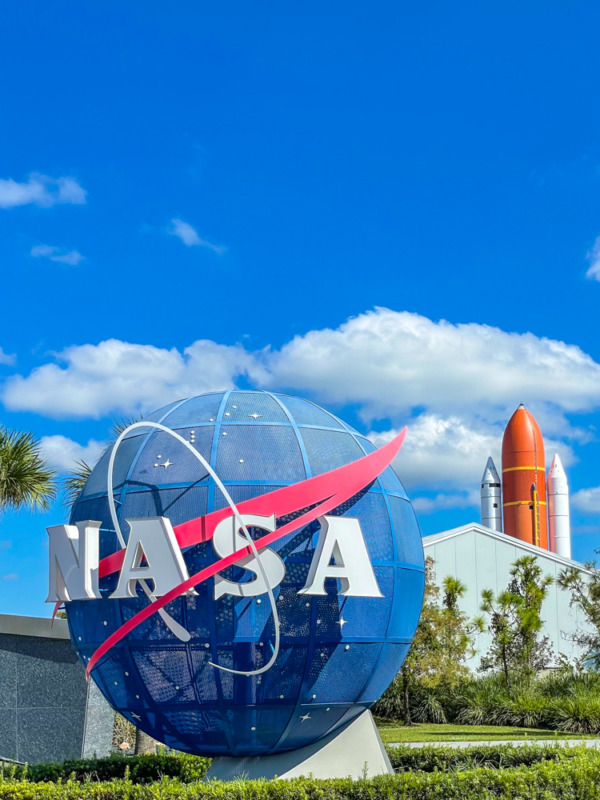 Try to give yourself some non-theme park time. Disney days are intense! As I write this, my kids are refusing to get up at 9:30am after spending about 15 hours in the parks yesterday and covering more than 10 miles of walking. There are plenty of things to do in Orlando with tweens and kids that are really fun but not quite as exhausting so try to alternate days. Consecutive theme park days can also feel repetitive, so even high-energy travelers will benefit from some variety.
Read more: 25 Essential Tips for Universal Studios Orlando
Walt Disney World Hacks Shortly Before You Visit
These best Disney World tips are some of the most important ones for ensuring an amazing Disney vacation!
Be sure to install the My Disney Experience app before your trip. Be sure your park reservation is linked to your Disney Experience account and you're logged in to the app. For better or worse, using it while in the parks is crucial. On this app you can check wait times, book your Lightning Lanes and more. The wait time tracker is very beneficial when it comes to planning your day and utilizing your time the best. If you have an iPhone, I recommend adding the Disney MagicMobile Pass to your Apple Wallet so that you can use it to scan in for rides without even unlocking it (you can use an Apple Watch this way too). Other important My Disney Experience app features include advance dining reservations, walking directions, food ordering and retail checkout (more on these later).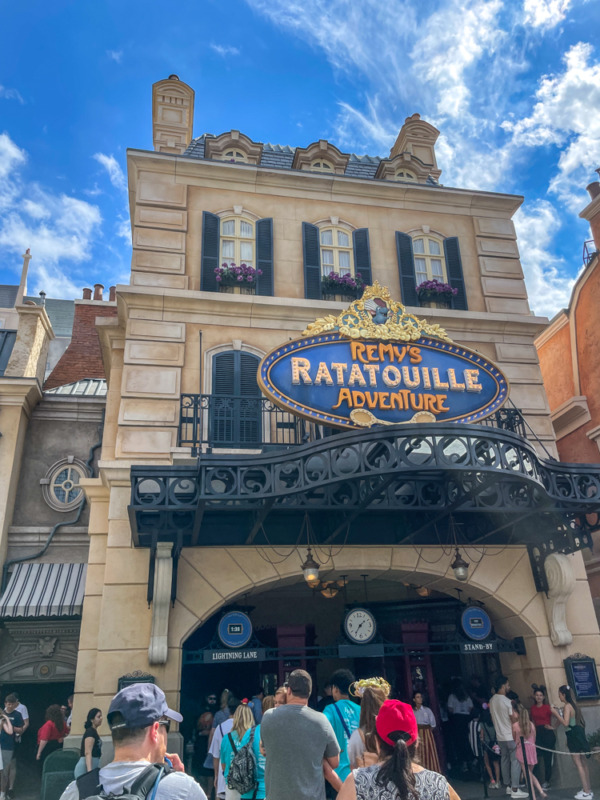 Understand the difference between Lightning Lane, Individual Lightning Lane and Virtual Queue before you visit Disney World. They're all ways to avoid standing in line at Disney World but they work very differently.
Lightning Lane: Skip-the-line pass available with purchase of Genie+. Works on most rides and gives you a window to return later in the day. Sometimes you still have to wait in a line when you return, but it's usually much shorter than the standby line. Use it once per ride per day.
Individual Lightning Lane: Time-specific entry to ultra-popular rides purchased separate from your park admission and Genie+. Disney hotel guests can buy at 7am, off-site visitors can buy when the park opens if any spots are left. Buy up to two per day for different rides.
Virtual Queue: App-based line for the same ultra-popular rides, but this time it's free. Some spots available right at 7am (even if you're staying off-site) and another round of spots at 1pm. These often run out.
Buy Genie+, and do it either after midnight the day of your visit or by 6:45am. Thanks to Genie+ and a very long day, we were able to hit every ride we wanted to in both EPCOT and Magic Kingdom. It was definitely easier thanks to skipping the thrill rides as well, but if you're visiting Walt Disney World with young kids or other folks who don't have the stomach for it than you'll probably be just as successful! There are tons of major strategies out there for making efficient use of Genie+ but I'll leave those to the hard-core Disney bloggers.
If you want to have a fun day and aren't committed to one particular ride, Genie+ can be used in any way you see fit. There's no need to spend hours and hours agonizing over which rides to select, with a few exceptions. Just try to have a sense for the one or two most popular rides that you'd like to go on and try to grab one Genie+ Lightning Lane return time at 7am, then hit a different popular one on standby as soon as you arrive at the park. The return times are actually a one hour window and you can arrive up to 5 minutes early. Once it's 11am or you've used your first Lightning Lane return, select another and go have some fun!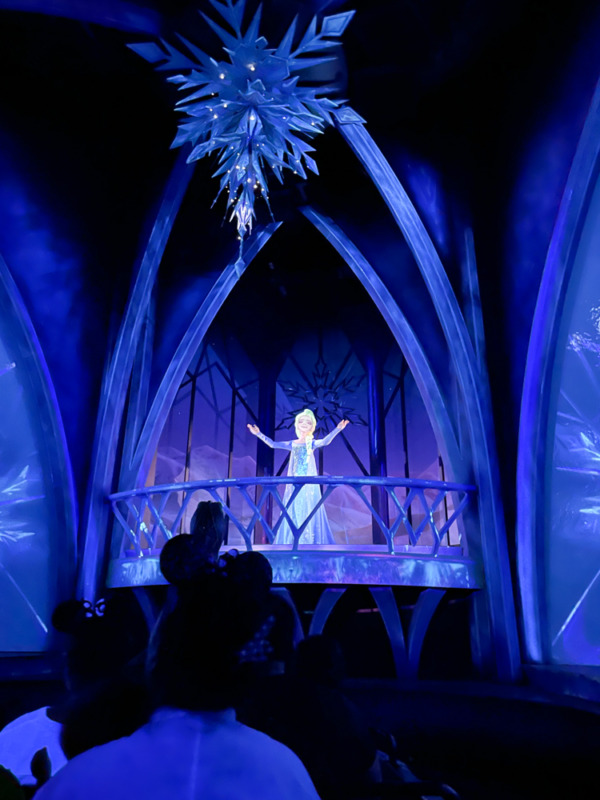 What are good first Lightning Lane rides to choose at 7am?
Magic Kingdom: Big Thunder Mountain Railroad, Space Mountain, Jungle Cruise, Peter Pan's Flight
Epcot: Remy's Ratatouille Adventure, Test Track, Frozen Ever After
Hollywood Studios: Slinky Dog Dash, Millenium Falcon Smuggler's Run, Mickey & Minnie's Runaway Railway
Animal Kingdom: Na'vi River Journey, Kilimanjaro Safaris
To give you a sense for how fast those in-demand Lightning Lane rides can fill up, we snagged Remy's Ratatouille Adventure right at 7am and the return time wasn't until after noon. But we arrived early enough at Epcot that the standby line for Frozen Ever After was still reasonable.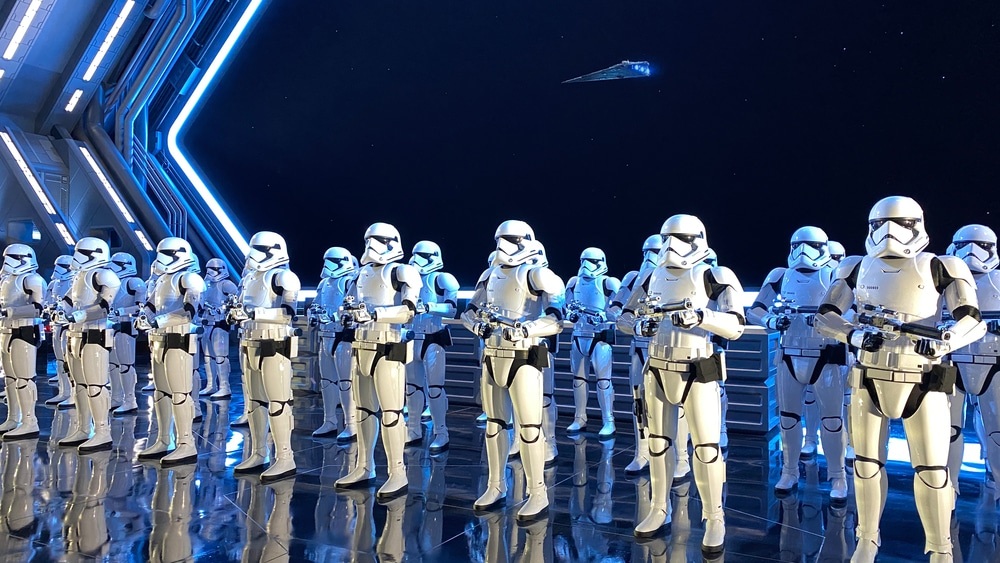 If you want to go on a ride with a Virtual Queue, be sure you have a reservation for that park for that day. Park hopping won't work! If you're staying on-property at a Disney hotel, you can buy an individual Lightning Lane when they go on sale at 7am rather than at park open (when they might be sold out already). We were able to get a virtual queue spot by being online right before 7 and using our cell phone data rather than slower hotel wifi.
As of this writing, there are virtual queues for TRON Lightcycle Run (Magic Kingdom) and Guardians of the Galaxy: Cosmic Rewind (EPCOT). In addition, you can buy an Individual Lightning lane for Rise of the Resistance – it regularly sells out despite the cost of up to $25 per person.
You can still try to get on the rides that offer a Virtual Queue and Individual Lightning Lane even if you didn't snag either one. Just prepare for standby wait times of up to a few hours during busy times! Only you can decide if those waits are worth it for you.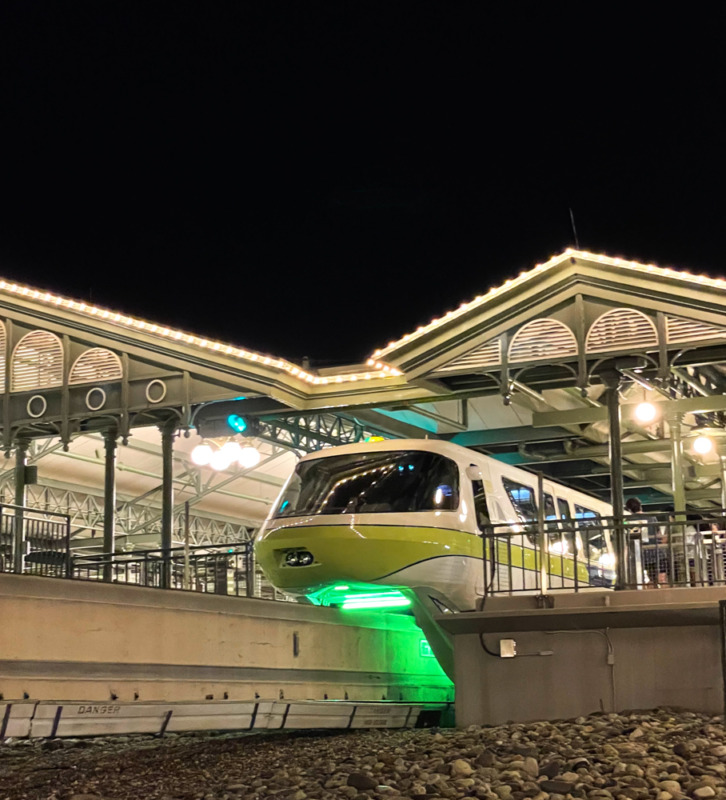 After-hours Disney transportation for park hoppers may be different than daytime options. You will want to research and strategize on your post-Magic Kingdom transportation if you plan to stay until the park closes. For instance, we drove to Epcot and took the monorail to Magic Kingdom but then got caught flat-footed with an absurd wait at the Transportation and Ticketing Center when the Epcot monorail closed early.
We could have avoided this issue by moving our car to the TTC when it was time to hop. Your Disney parking pass allows you to hop to different lots all day, so don't be afraid to use it. If you have the option of a non-stop bus to your destination that doesn't go through the TTC, take it! No matter what your plan is, be sure to familiarize yourself with various Disney transportation options for your hotel and theme parks a few days before you arrive.
Even if you're just heading back to the TTC to pick up your car or a ride share, prepare for long lines for the monorail.
Walt Disney World Dining Tips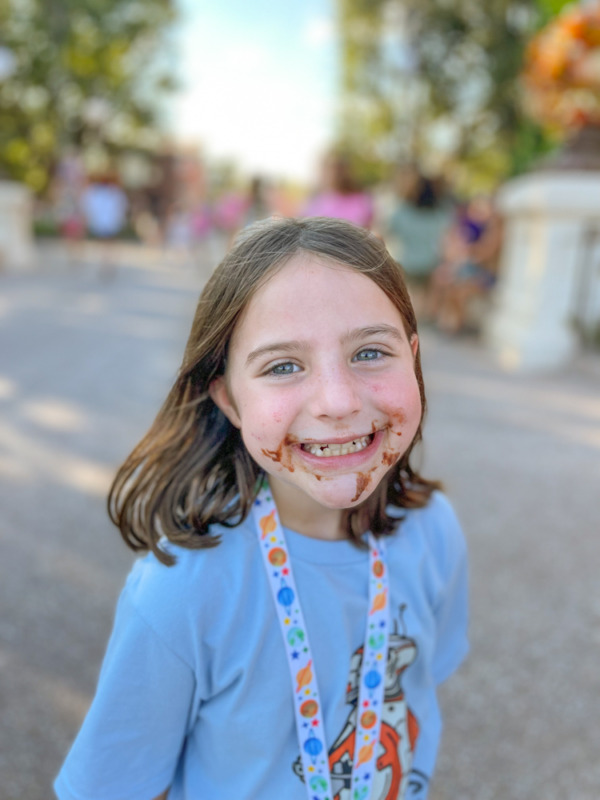 Disney allows you to bring your own food/drink into the parks and this is a huge money saver. The food and snacks are a part of the experience and I do think you should allow yourself to enjoy some of those special treats, but packing your own snacks and drinks will help to alleviate some of your spending and act as filler snacks throughout your vacation. Especially when our kids were younger, we'd bring a lunch box with an ice pack filled with a few sandwiches and juice boxes. That also allowed us to avoid the hangry toddler phase by feeding them while we pushed them across the park in the stroller.
Mobile ordering of food is amazing and works so smoothly. You can set up and submit your order while you're waiting in line for your favorite ride at a Disney park, and then click the button for them to prepare it when you're almost there. We did that for dinner in Magic Kingdom and the food was magically ready in an instant!
Skew your meal times very early. We are not an early family and never will be. But we saw an opportunity at Disney restaurants and I'm glad we took it! We ate a small breakfast in our hotel room before heading to WDW, so we felt ready to eat again when lunch service began at 10:30 at La Cantina de San Angel in Epcot's World Showcase. There was virtually no line to order and plenty of seating available. When we finished, the line to order was much longer and people were hovering as they searched for tables. By the same token we had no trouble snagging a table for "dinner" at 4:45 at Magic Kingdom at Columbia Harbor House.
Want to get more helpful travel tips like this? Sign up for our email list!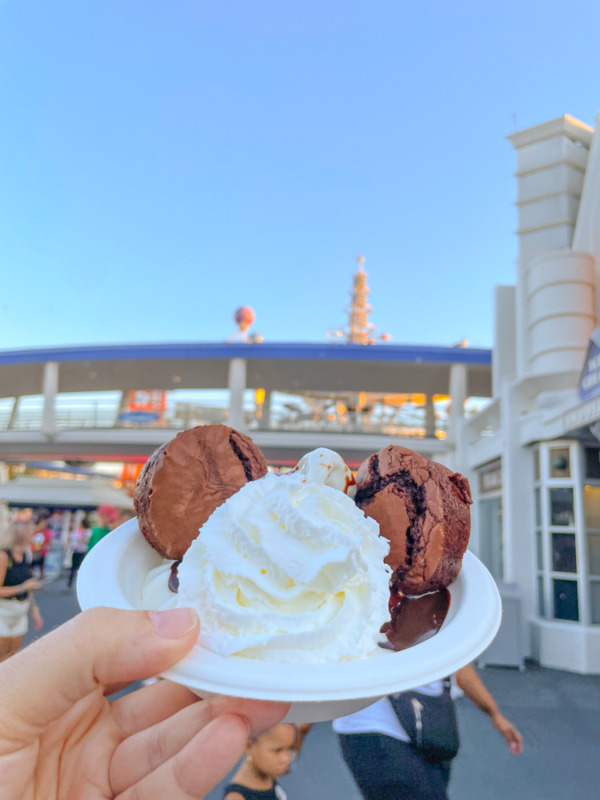 Don't get caught up in the hype of trying all of the supposed "best snacks at Disney World". I know it's a very unpopular opinion. With few exceptions (like the Nutella waffle from Sleepy Hollow) they're just Mickey-shaped gimmicks. EPCOT has some more interesting snack and food options thanks to the World Showcase and frequent festivals, but the other stuff is pretty generic and very expensive.
There's one exception we'll consider next time we visit Walt Disney World (if we don't have a kid with braces). Lots of families love buying the reusable popcorn bucket for $2 refills, which can be a good value. The buckets themselves range from $10-30 depending on which bucket you choose, but it doubles as a great souvenir to take home! All of the buckets have lids and the fancy character ones have carry straps as well. You can continue enjoying discounted refills throughout your trip, though unfortunately you aren't supposed bring back a bucket from a previous trip to get cheap popcorn refills at Disney World.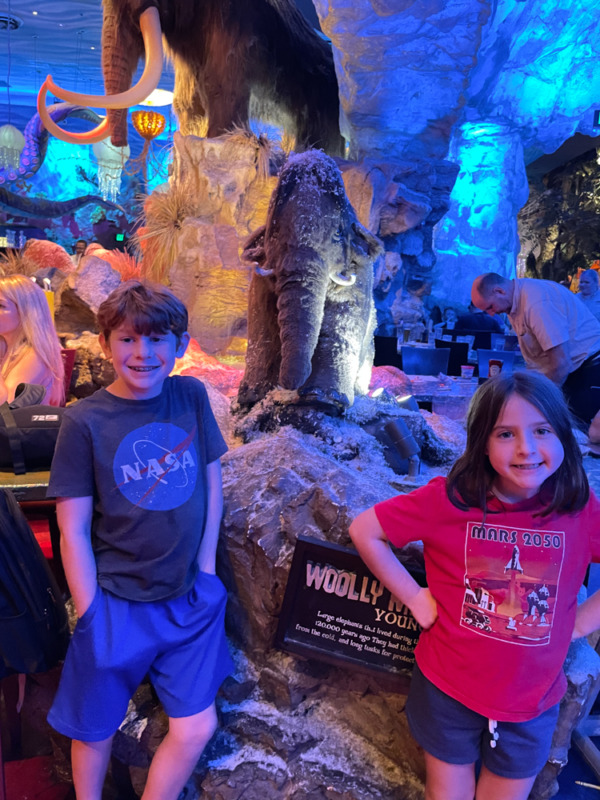 Character and theme dining can be really fun, but you can have an amazing Disney experience without it too. Dining reservations open 60 days in advance, so if you know you'll want to do it go ahead and book. But the lazy mom hack is to hop on the Disney World app in the few days before with an open mind and see what comes up.
Dining reservations can now be cancelled 2 hours in advance without penalty, so you can often find last-minute offerings if you're flexible! With this latest change (effective November 2022) you're more likely than ever to stumble on great Disney dining options while you're already in the park. We snagged a table at T-REX in Disney Springs the day before, and looking over the next few days I see availability for hot tickets like Be Our Guest and Cinderella's Royal Table.
Consider booking a theme/character meal at one of the resort hotels for a day when you aren't in the parks to avoid losing valuable time. For example, you could grab dinner at Chef Mickey's (at Disney's Contemporary Resort) after visiting Kennedy Space Center to maximize your Orlando with kids itinerary. And don't forget that you can make Disney Springs dining reservations via the My Disney Experience app as well!
Tips for Disney World When You're in the Parks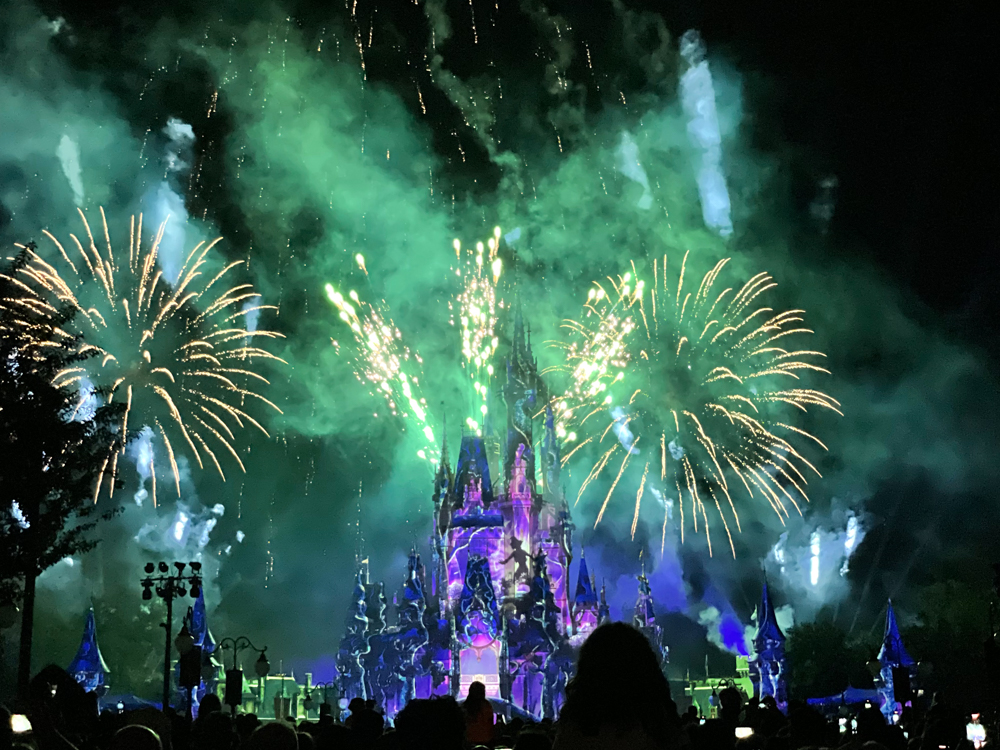 Use mobile checkout if you're buying souvenirs. Again, Disney is trying to help expedite the pain points by letting you use your smartphone. We bought souvenirs several times this way in the theme parks and it was so easy! Scan using your all to put it in your cart, checkout with ApplePay or another similar system, then show the QR code to a cast member who scans it at the door. This works at the massive World of Disney store at Disney Springs as well.
Do you or your kids need a stimulation break during busy Disney park days? Hop on some transportation! Our 2:30pm Monorail ride (followed immediately by a 3pm parade) was just what our crew needed to refresh! If you're at EPCOT or Hollywood Studios for the day consider riding on the Skyliner to escape the crowds and noise, even if you don't need to get anywhere. If you're staying within the confines of Magic Kingdom, the Tomorrowland People Moved is a great "stim break" at Walt Disney World.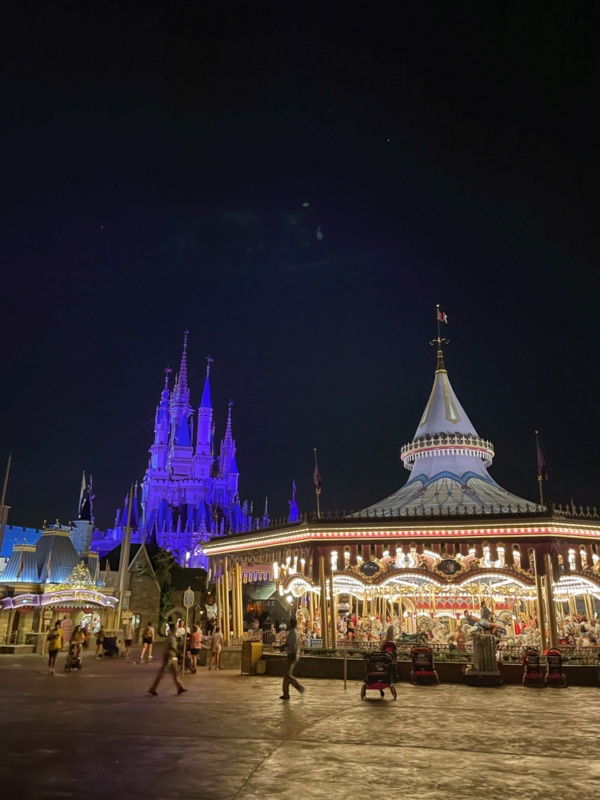 It pays to be a night owl. So many families leave Magic Kingdom right after the fireworks but if you can stick it out you'll be rewarded. Many rides – especially those aimed at younger kids – have no lines at all! We managed five additional rides during our last 90 minutes, which is why it's one of the best Disney World tips I can share with you.
Even if posted wait times are long, it's worth trying for one last ride. Though the standby sign on Peter Pan showed a 65 minute wait, I clocked it at about 10 minutes and it was a perfectly magical way to end the day. Staying until the minute the park closes is the best way to squeeze as much value as possible out of your Disney World trip.
What To Bring To Disney World
Wear the most comfortable shoes you can find. I brought these sneakers for our trip to Orlando and they worked out great even through we covered a whopping 23 miles in three days. We exceeded 25,000 steps just on our day at Walt Disney World!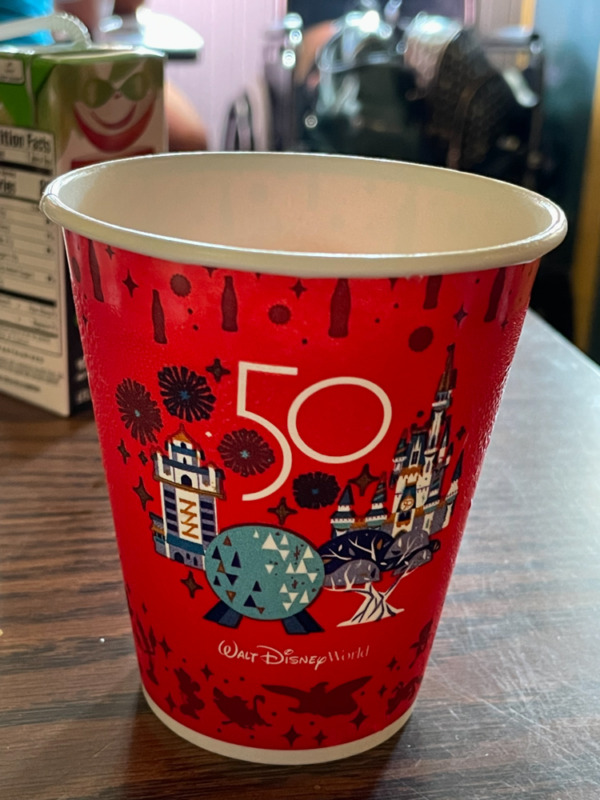 Since you'll be walking a ton and Orlando is almost never cold, prepare to drink a lot of water. All eateries in Walt Disney World will give you a free (tiny) cup and there are filling stations available as well. Since we are a family of four and we like to stay hydrated, we brought a hydration bladder in our backpack in addition to a smaller insulated bottle. Collectively we went through about 6 liters of water, so I was very glad we brought the bladder! Otherwise we would have been stopping constantly to refill instead of bouncing from one activity to another. So while I don't love the Disney World tips that suggest relying on water cups, you can level up by asking those same establishments to refill your hydration pack.
The #1 item to put on your Disney World packing list? An external battery pack, without question, is the most important thing to bring on your Disney World trip. When I polled my Facebook group the day before traveling it was everyone's top recommendation and they were right! Between taking photos and videos, tracking my kids on their AirTags, refreshing the My Disney Experience app to check wait times, requesting Lightning Lane return times and ordering food I ended up needing a second battery back. Fortunately I had ordered this one right before our trip and it worked incredibly well. There's also a version for non-iPhones.
Want to get more helpful travel tips like this? Sign up for our email list!
---
Where to stay at Walt Disney World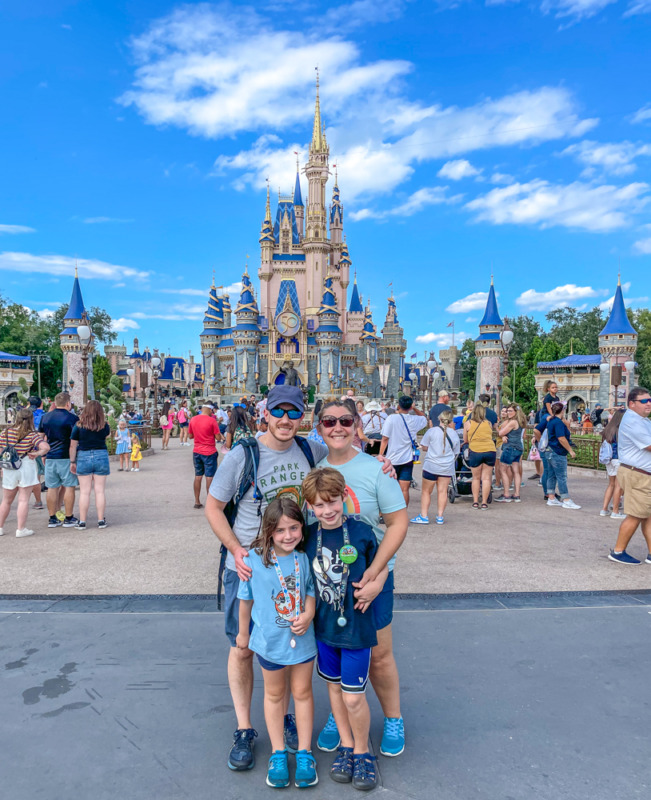 With so many things to consider, it can be tough to pick where to stay for your Disney trip! Your choice of accommodation at the Disney World resort matters more than most places because of the added benefits you receive from staying on-site. That being said, if you're only spending part of your vacation at Disney World, it might not be worth paying extra to stay on-site.
Check out these great Disney hotel options and nearby off-site Orlando hotels as you plan your trip.
On-property Walt Disney World hotels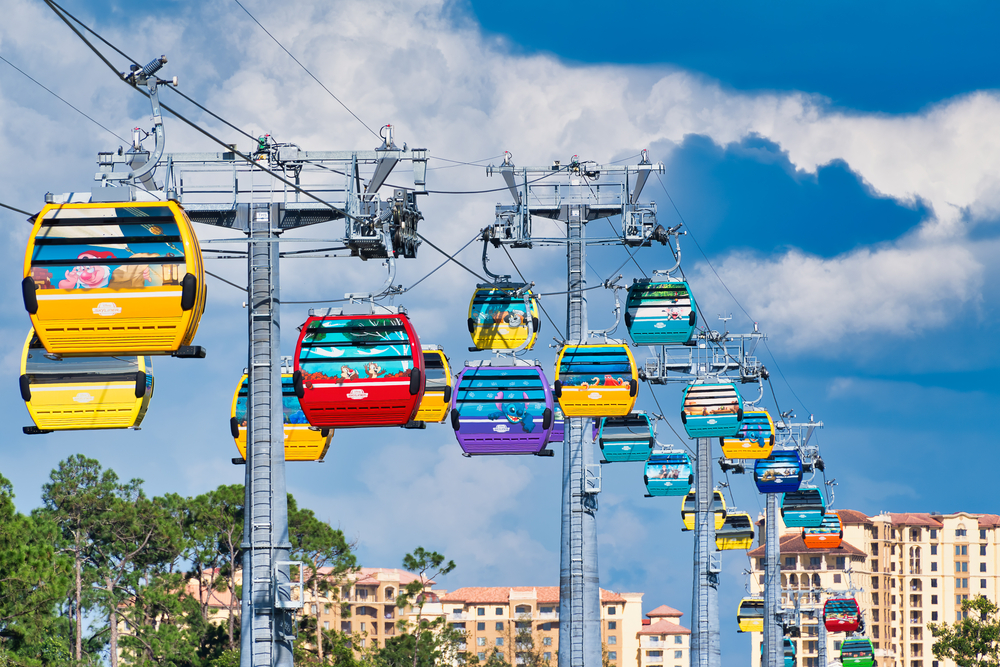 If you plan to spend at least two days at Walt Disney World or you're mostly visiting to experience Star Wars: Rise of the Resistance at Hollywood Studios, stay on-property at any Disney hotel. You'll be able to enter the park an hour early and you can buy an Individual Lightning Lane for Rise of the Resistance at 7am if you don't get a Virtual Queue spot. If you aren't staying at one of the on-site hotels, then you won't be able to purchase an Individual Lightning Lane pass until the park opens. By that time, they might all be sold out.
If money is no object but convenience to Magic Kingdom is the most important factor for you, there's no better Disney hotel than the Polynesian Resort. You can take either the resort monorail or the TTC monorail, hop on a boat or use the bus depending on which theme park you plan to visit.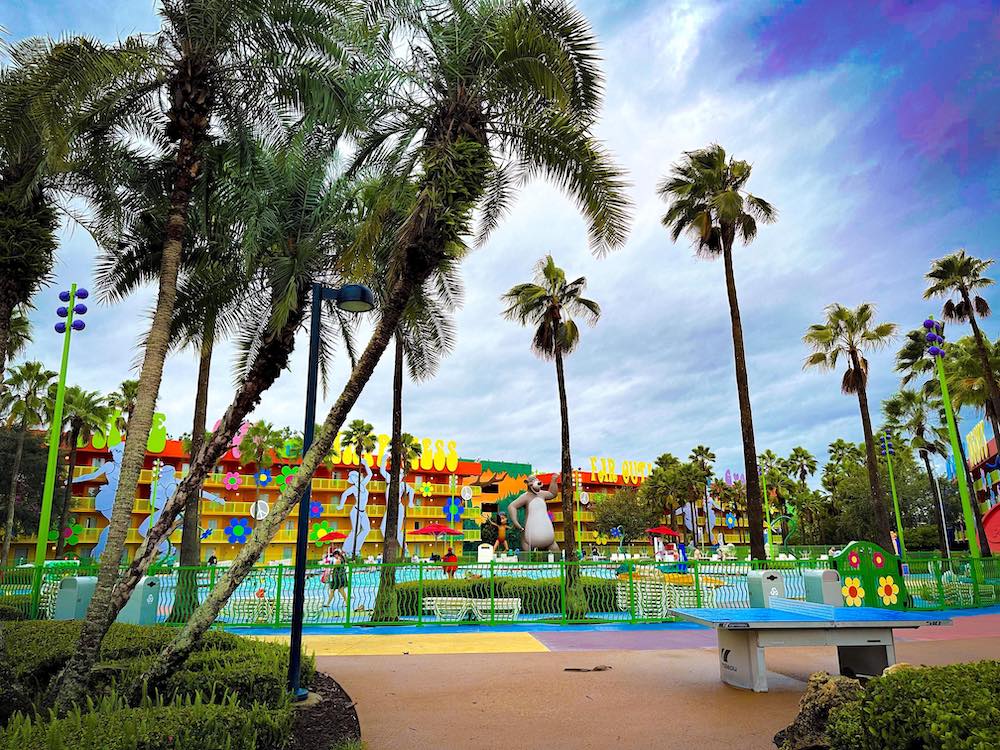 Consider Disney's Pop Century Resort, with its cool retro vibe and understated theming, or neighboring Art of Animation where Disney-loving kids will be in themed hotel heaven. If you're staying at either of those Walt Disney World hotel options, you'll be close to a SkyLiner station for quick and easy access to Disney's Hollywood Studios or EPCOT. And if you're going to Magic Kingdom or Animal Kingdom, there's bus service available as well. Even though these Disney resorts are in the "value" category, they're some of the most beloved!
On a tighter budget, you can also consider the Disney All-Star Music Resort or one of its All-Star siblings. They're the most affordable option but still give you many Disney on-property benefits like early entry and free transportation.
If your children adore swimming, you should consider Disney's Beach Club Resort or the Yacht Club Resort next door – both deluxe resorts. They are situated close to Disney's gigantic Stormalong Bay pool area (with a sand-bottom pool, an awesome waterslide, lazy river and replica shipwreck) and only minutes away from fun activities at Boardwalk when you're not enjoying the parks. If you have a larger group or family, don't worry! Both of these resorts can accommodate up to 5 people in their standard rooms by request. You're also close to attractions like EPCOT and Hollywood Studios so you won't get stuck waiting for transportation to get your day started. Plus, bus service is available if you want to explore Magic Kingdom or Animal Kingdom.
Best off-property hotels near Walt Disney World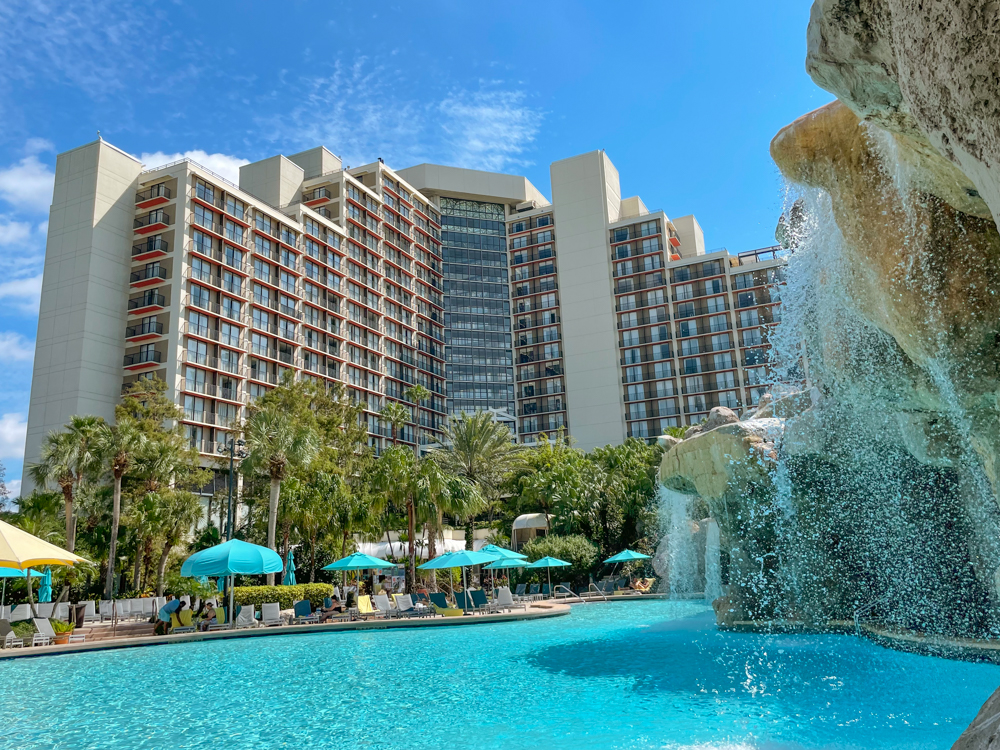 For those of you hoping to have a more diverse Orlando vacation, it might make sense to stay at a non-Disney hotel at least part of the time. You may get more for your money this way, be able to use hotel points, or enjoy amenities that aren't available at Walt Disney World hotels. Here are two excellent options for you to mull over:
Hyatt Regency Grand Cypress – We thoroughly enjoyed our stay at this resort and hope to come back soon! Not only does it have a lovely pool area, but there are also plenty of other activities like rock climbing, kayaking, biking, etc. that you can enjoy without having to pay extra fees. It's close to Disney Springs, EPCOT and Hollywood Studios, though the shuttle service isn't great so driving yourself is probably a better option. We were able to get a great deal on a rental car while we were here.
If you book a Club Level room, you can easily grab breakfast on your way out to the parks (if the Club is open at the time of your visit). Alternatively, Hyatt Globalists receive free vouchers for sit-down breakfast at LakeHouse (which we paid for and can tell you is quite delicious). If you snag a high floor pool view room, you may also get to see the Disney fireworks display at night!
Read more: Hyatt Regency Grand Cypress Review: Is It As Good As You've Heard?
Signia by Hilton Bonnett Creek – Almost finished with its three-year expansion and renovation, this lovely hotel boasts unique activities like SCUBA lessons, pool parties with live music and dancing, lawn games, plus a large pool area including a lazy river and water slide. It's near Disney's Pop Century and Art of Animation hotels and the hotel offers a very robust shuttle schedule to all of the Disney World theme parks (especially Magic Kingdom). If you have Hilton Gold status, you'll get $30 per day of dining credit to use on-site. Try to snag a Disney View room to catch the fireworks here as well.
There are also hundreds (at least) of Orlando vacation rentals that will comfortably accommodate families of all sizes. Whether you're sticking to a budget or you just prefer to have the extra space for privacy, check out these convenient options:
---
Planning your Disney World trip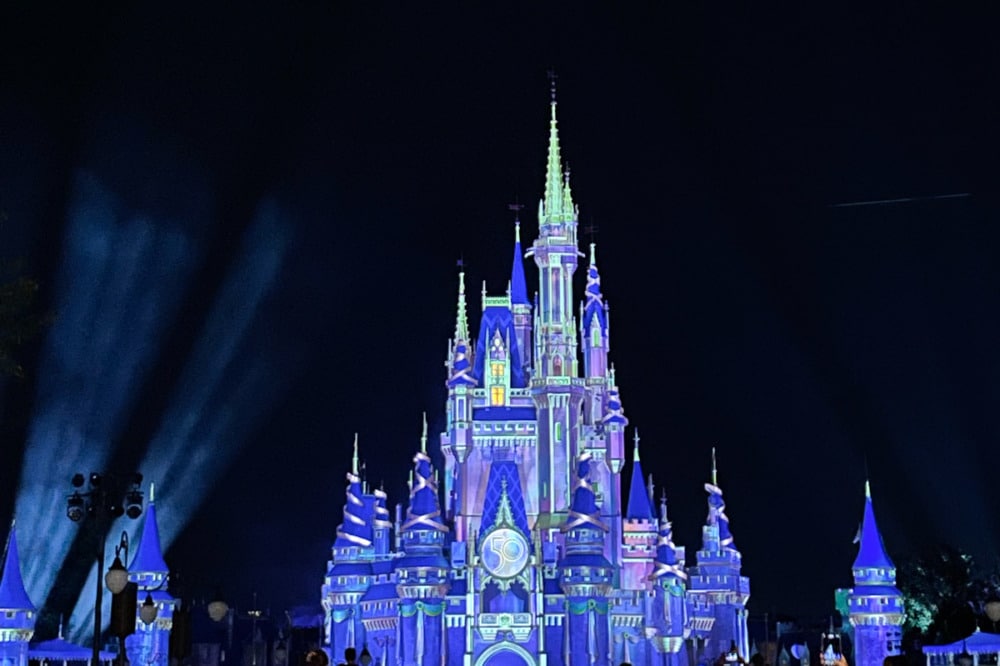 Don't miss these helpful guides with even more Disney World tips as you plan your Disney vacation in Orlando:
Still planning? Pin this for later!