Many families combine a visit to Walt Disney World or Universal Studios with a cruise departing out of Port Canaveral, just an hour away. But it can be tough to decide on the best way to get from MCO to Port Canaveral's cruise terminal. Today Aimee of Babies & Beaches is sharing the pros and cons of different options for transportation from MCO to Port Canaveral. After reading this article, you should have a great sense for the right option for your cruise from Orlando!

Our family is actually taking a cruise from Port Canaveral shortly and we went for #4 with an overnight stay the night before at this hotel that offers a discounted rate for cruisers!
You've booked a cruise out of Port Canaveral and you're super excited about your upcoming family travel adventure! If you're flying into Orlando, Florida, you're going to need to know how to get from the Orlando airport to Port Canaveral.
The cruise terminals are about an hour east of Orlando International Airport. There are a few different ways that you can make the journey from the airport to the port. We've got all the details on each of these transportation options below to help you plan your trip.
It's important to remember that for all of these options (with one exception I'll note below) your child will need to ride in a car seat. Safety first! Fortunately there are plenty of great lightweight travel car seats for every age.
MCO to Port Canaveral Transportation Option #1: Rent a Car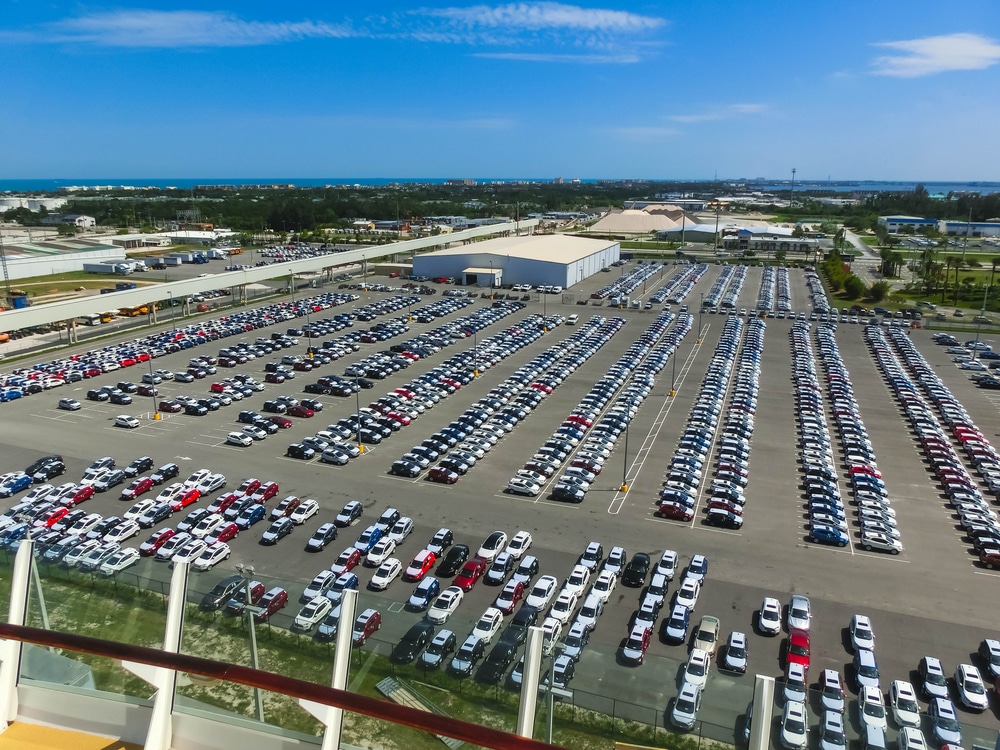 This is the most popular option for getting to Port Canaveral from MCO. You can fly into Orlando International Airport (MCO), rent a car, and drive from the airport to Port Canaveral. Renting a car has its perks because you can make your own schedule.
Be sure to check price at RentalCars.com, as they buy days in bulk and then offer them at a discount to travelers. I also find great deals often through Expedia car rentals!
If you have several hours between your cruise departure and your flight, you have time to explore these beaches near Orlando while you're in town.
Another reason to rent a car is to be able to make a grocery stop. Cruises generally allow you to bring bottles of wine or soda that you can't pack in your airport luggage. Grab these with your rental car on your way to Port Canaveral.
Renting a car in Orlando can also be the easiest option if you'll be spending a few days visiting Disney World or Universal Studios.
Cutting Costs with Car Rentals
Although renting a car and paying for it to sit for the length of your cruise might get expensive, there are ways to cut the cost.
Parking at Port Canaveral cruise ship port is $17 per day. That can add up on a seven-day cruise. This makes the cost per day a lot higher than some of the other options.
Two ways to cut your cost with a rental car are using an off-site parking lot or getting a one-way rental.
Many parking lots within a few miles of the cruise ship port offer cheaper parking and will shuttle you to your ship. Be sure to check the times of the available shuttles and how often they run. Again, you will be at the mercy of their schedule.
If you decide to do a one-way car rental, you can drop your car off in Port Canaveral and the car rental facility will shuttle you to the cruise ship terminal. While this is a great option for longer cruises, just watch for one-way fees which can add up fast. And remember that you'll need to arrange a one-way car rental for your return Port Canaveral transportation to MCO as well!
For our shorter four-day cruise, it was cheaper to do a round trip rental and pay for parking than to do two one-way rentals. If you just plan to pick up your rental car at the airport and use it exclusively to get to and from Port Canaveral, be sure to check the rates at RentalCars.com – they buy days in bulk from suppliers and pass the savings on to customers.
If you plan to combine a cruise with theme parks, check out the combined pricing for tickets and rental car at Undercover Tourist. You can save hundreds of dollars on the rental car by bundling them, even if the dates don't match up with your theme park days!
MCO to Port Canaveral Transportation Option #2: Park and Cruise in Port Canaveral
If you're looking for a hassle-free way to get to the port, you may want to consider staying at a "park and cruise" hotel.
These hotels offer complimentary or discounted parking while you're on your cruise. They also provide transportation to and from the airport as well as the cruise terminal.
This gives you extra time to explore the area.  Stay in Orlando for the day – maybe you are considering a visit to Disney World – before checking into your hotel the night before departure. Or go straight to Port Canaveral and spend the day at the nearby Kennedy Space Center on Cape Canaveral!
The first day is the most fun day of a cruise as everyone is excited and ready to start their vacation. It pays to be rested and not dragging around from traveling all morning.
Yes, you will pay for another night in a hotel, but generally the flights and transportation are cheaper when you book a "park and cruise" package.
Some of the most popular park and cruise hotels near Port Canaveral include the brand new Springhill Suites by Marriott, Radisson Resort at the Port, the Country Inn & Suites by Radisson, and the Residence Inn by Marriott Cape Canaveral Cocoa Beach.
MCO to Port Canaveral Transportation Option #3: Port Canaveral Shuttle Service or Coach Bus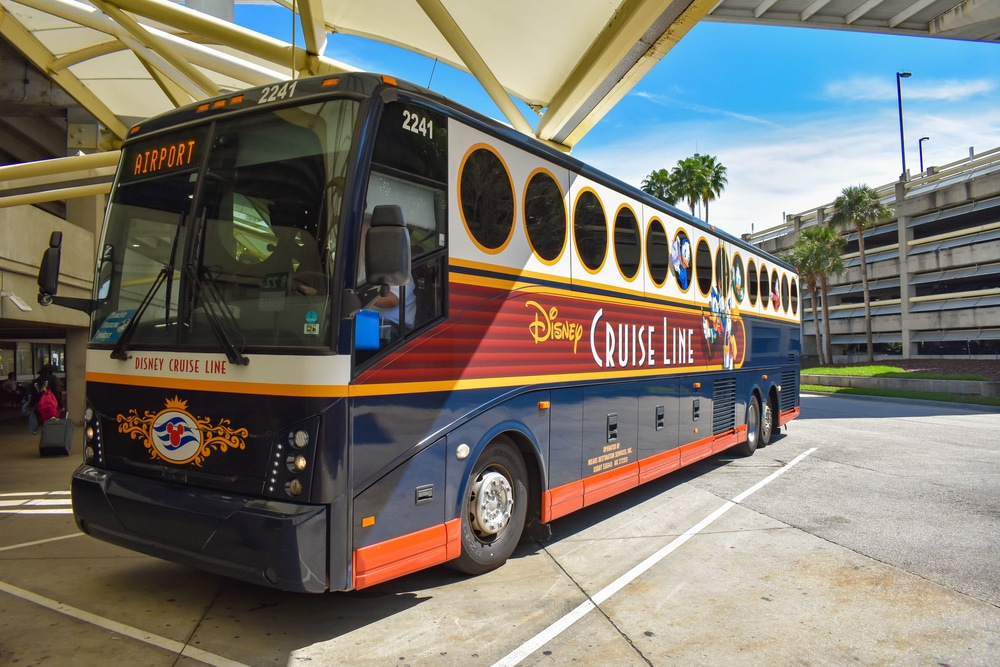 If you don't want to rent a car or stay at a park and cruise hotel, you can book a shuttle to take you from Orlando International Airport (MCO) to Port Canaveral. This is a great option for small groups as tickets are charged per person.
Several shuttle services are running from Orlando-area airports to the Port Canaveral cruise ship terminal. The best part of these is that they usually offer affordable prices – with some trade offs.
The best shuttle from MCO to Port Canaveral is the one provided by your cruise line, if they offer that service. The nice thing about going Orlando cruise line transportation is that since they know you are coming, they won't leave cruise passengers behind.
Disney Cruise Line runs a large coach bus (seen above) between the airport and cruise port. This is the only option that doesn't require a car seat. From a safety perspective it probably should since the bus is traveling on highways, but Disney says that their buses don't support car seat installation and that car seats will be stowed with your luggage.
The downside to an MCO to Port Canaveral shuttle is that they have their own schedules. If your flight comes in much earlier than the scheduled shuttle, you will be waiting around for some time. This could be an issue if you have small children and minimal patience!
On the other hand, if your flight is delayed you could miss your shuttle altogether. Likewise if your cruise returns to port late, a shared shuttle may not wait for you and you may wind up in a pickle trying to get back to Orlando International Airport irport for your flight. Be sure to check their policies on this and have a backup plan.
Shuttles might also make other stops at airports or area hotels to pick up more guests or wait until they have a full bus to leave. Again, you are on their schedule, so be prepared for anything. An MCO shuttle to Port Canaveral might not be the best option if you have very young children.
MCO to Port Canaveral Transportation Option #4: Taxi or Uber/Lyft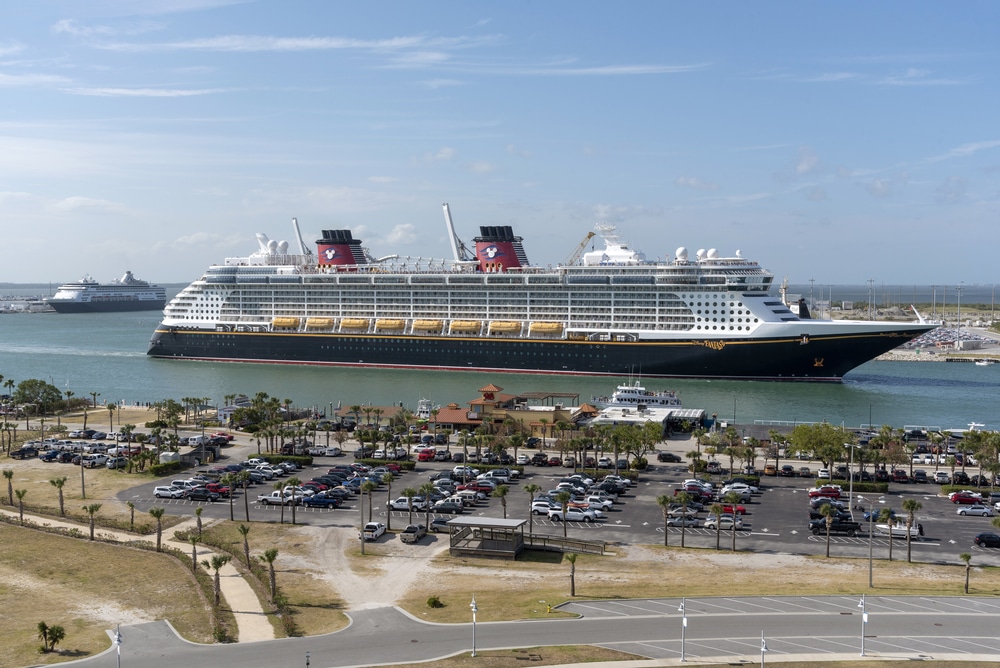 Another option for getting from Orlando International Airport (MCO) to Port Canaveral is to take a taxi or rideshare service like Uber or Lyft directly to the cruise terminal.
The best part of these services is they are already there and great for the last minute. They don't need to be planned in advance, so if you didn't know you needed to make a 45-minute drive to Port Canaveral you aren't completely out of options.
Also, if your "Plan A" failed due to a late flight or other issues, taxis are always there to get you to Port Canaveral!
The downside is that they get expensive – fast! Due to the distance and time it takes to get to the cruise ship port, the bill adds up. Taxis are going to be the most expensive option for getting from MCO to Port Canaveral. A one-way Port Canaveral taxi rate is about $120-$130. Uber and Lyft are a little cheaper, with an UberX ride costing around $75+ and a Lyft ride costing around $65+.
If you're traveling with kids, you'll want to make sure that you have a car seat plan for your Uber from MCO to Port Canaveral. Find out more about Uber and car seats, including what to expect in Orlando.
MCO to Port Canaveral Transportation Option #5: Orlando Airport Limo Services and Private Cars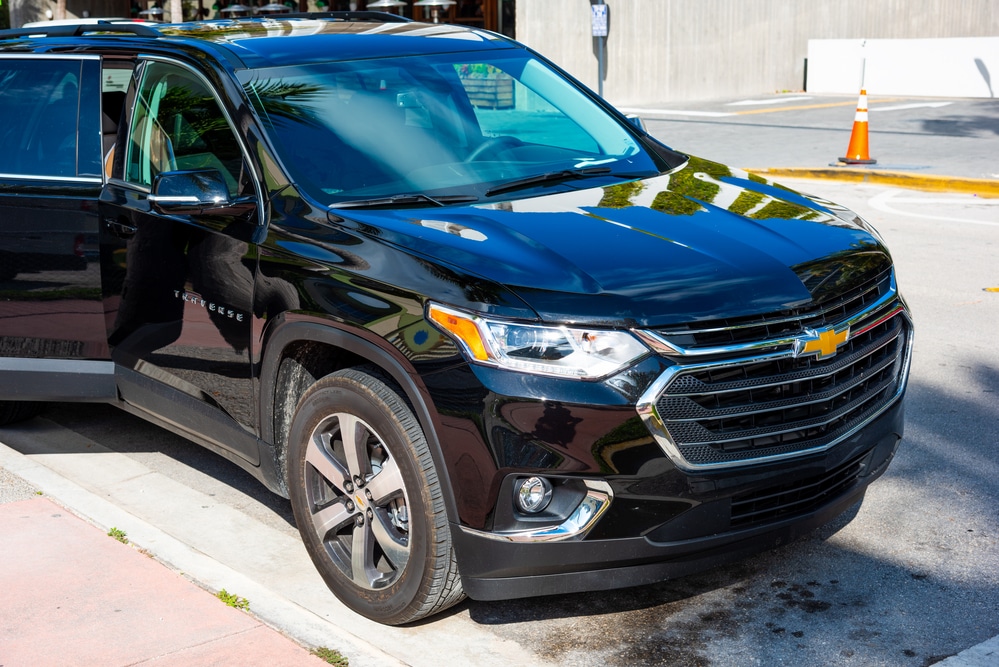 If you want to feel like a celebrity for the day, then book a limousine from Orlando to Port Canaveral! This is a great option for larger groups, as most limos can accommodate up to eight people. If your group is smaller, consider a private sedan.
A limo service may seem like an expensive option, but there are several perks. Most of the time, these drivers will meet you inside the airport and offer luggage assistance. Even if you're starting off with a few days at a theme park, it's easy to use this type of private transportation from Orlando to Port Canaveral because they'll pick you up wherever you are.
It feels first class if that's the vibe you're going for on this vacation! Drivers are usually more than happy to make a quick grocery store stop for you as well.
The price may be slightly higher, but definitely reasonable – for larger families, it can be about the same price as a shared shuttle from the Orlando airport but with far more flexibility. Call around to several companies, ask questions and read reviews.
It's nice to have a personal driver that you will be able to call on your return trip as well. Just be sure to book your limo in advance, as they can fill up quickly during peak travel times.
This private transportation from MCO to Port Canaveral starts at $166 for up to 6 people in a luxury SUV. Another great option is Welcome Pickups, which is a well-regarded international company offering cars for up to 4 passengers.
MCO to Port Canaveral Transportation Options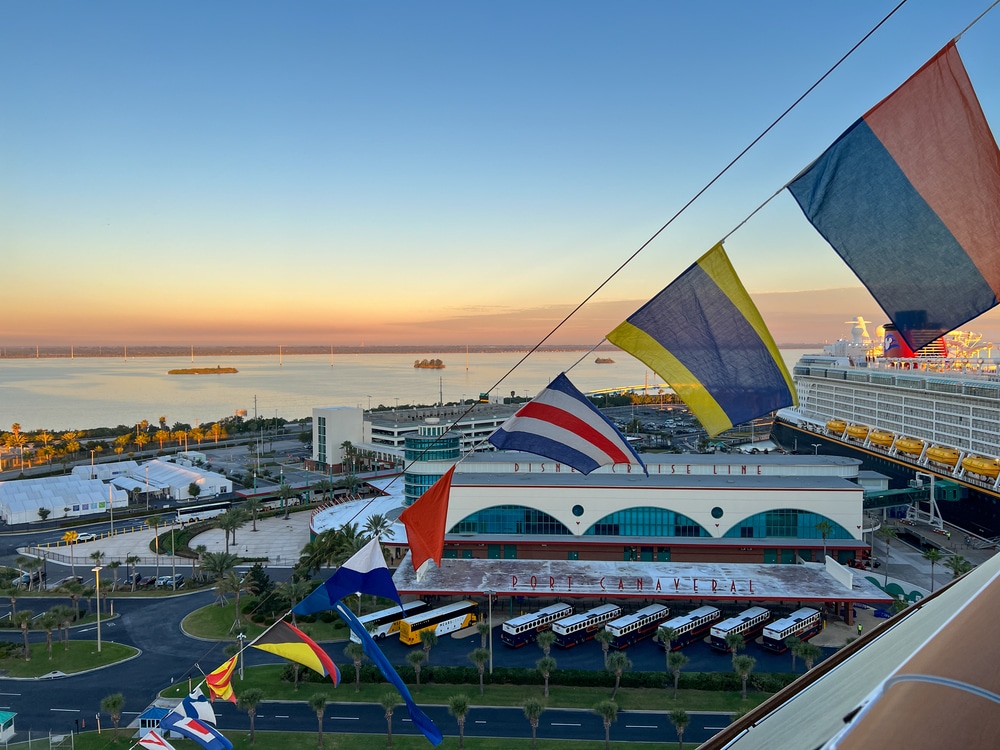 There are so many ways to get to Port Canaveral to get on your cruise ship! It really depends on your family and what your travel plans are. Think carefully about your needs as you consider the options:
Are you traveling with kids or a large group?
Do you need to make stops after leaving the Orlando airport?
How close is your flight time to cruise ship departure time?
No matter what, cruising is a great way to travel, vacation, and enjoy time with family. Which way do you prefer to get to the Port Canaveral cruise terminals?
Planning the rest of your trip to Orlando
Want to extend your trip to Orlando beyond your time at the cruise port? Check out these helpful articles: