Whether you're just starting to plan your trip to Alaska or working out the final details, don't miss these important Alaska travel planning tips. In this article I'll share some of what I learned as we planned and then experienced our own recent Alaska trip!
Don't have time to read a bunch of reviews and blog posts? Here are our top picks for visiting Alaska:
Alaska Guide
Need a quick day-by-day, open-and-go itinerary for Alaska? Get my guide and let me do the work for you!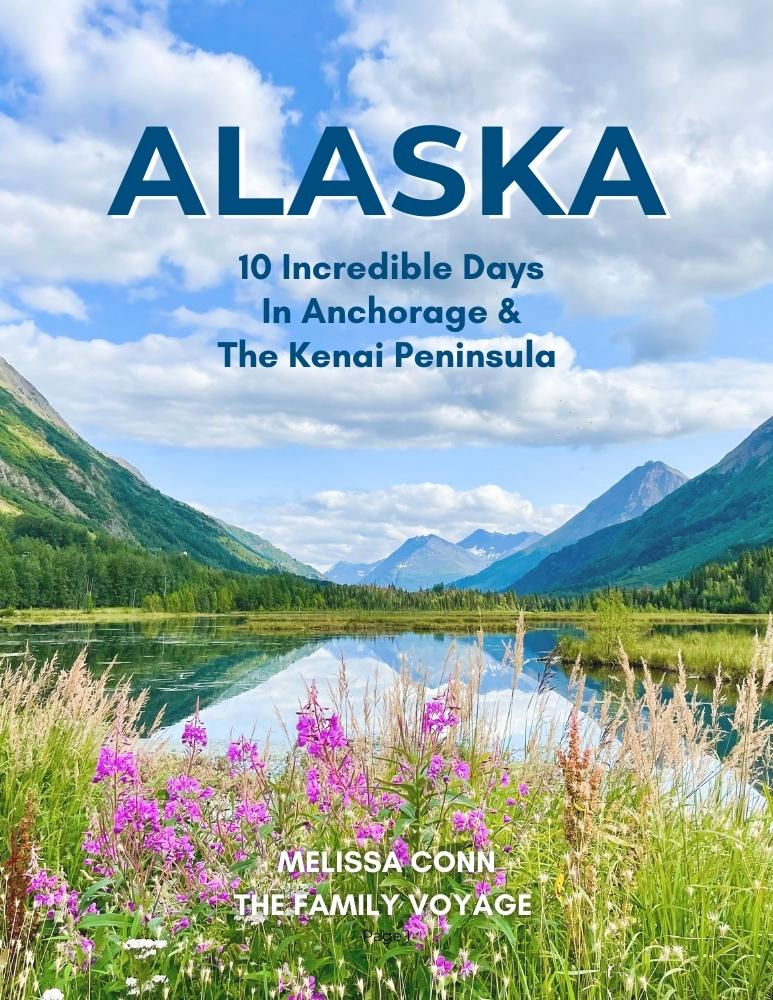 Our favorite hotels in Alaska
Getting around Alaska
Our favorite activities and tours in Alaska
Be sure to buy travel insurance to protect yourself and your vacation expenses! Compare the top companies here to find the right plan for you.
Book everything as early as possible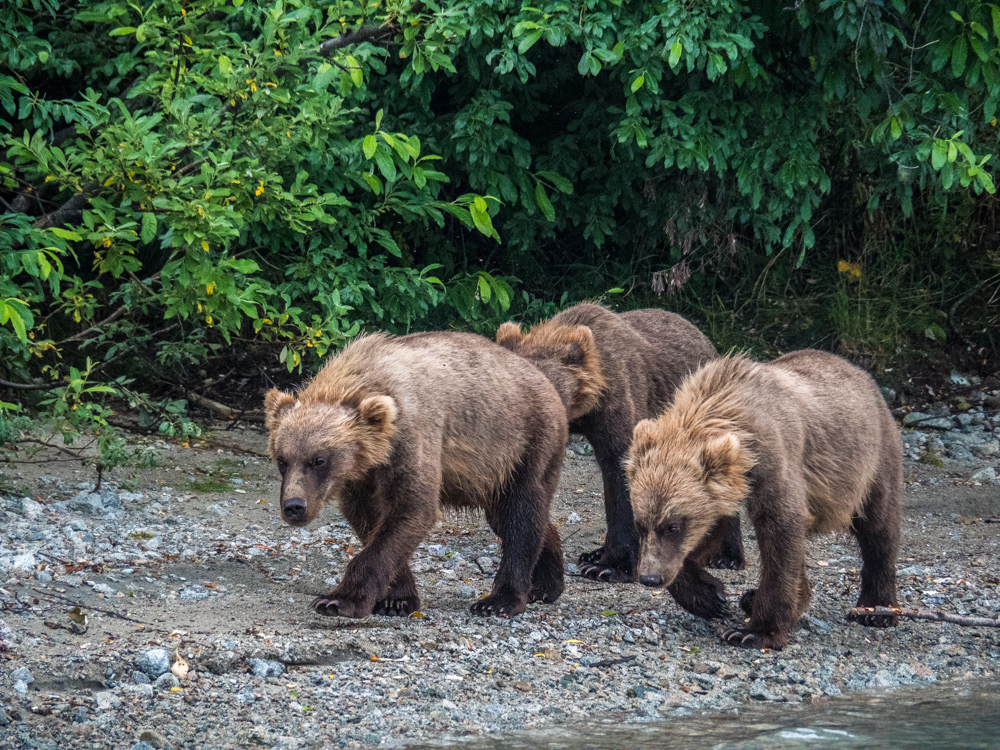 Whether it's because of a surge in illnesses, the closure of some tourism businesses, staffing shortages or "revenge travel", it's getting harder and harder to book a trip to Alaska without some serious advanced planning.
If you wait until the last minute, you may find yourself without a rental car or without accommodations where you want to stay or without a spot for the activity you were so excited about doing. Even if you are able to line up what you need, delaying your bookings will give you fewer choices at higher prices. Alaska is rarely a destination where last-minute booking will give you the best deal!
For our own trip to Alaska I booked a few things like our rental car and this hotel 8 months in advance to score deals… and then I froze. I got so bogged down planning our Alaska itinerary (which turned out amazing) that I didn't handle the rest until two months in advance and some of our accommodation options were quite limited. I punted on a few tours until weeks before the trip and couldn't get enough spots for our whole family.
These booking resources should help you get your Alaska travel planning off on the right foot.
Alaska rental car options
Be sure to read these tips and book your rental car as soon as your plane tickets are locked in. You'll almost certainly need a car for the whole trip anyway. Make a cancellable reservation so you can go back and check prices closer to your trip in case they drop.
RentalCars.com – This is my "go to" because the process is so transparent. They buy bulk days to save you money in Alaska!
Priceline – I've been scoring some excellent rental car deals here lately and there are often sales.
Alaska accommodation options
Book early, book early, book early. Also, be sure to compare prices across services as they do vary.
Booking.com – They have nearly every hotel, big and small, and you can score plenty of discounts through the Booking.com Genius Program.
Expedia – In some ways using Expedia feels like a throwback to the 90s and their constantly-running commercials, but today it's still a great platform for hotel bookings in Alaska. The best part is that all of the Alaska VRBO inventory is now integrated right into the booking engine! That's how we found this fantastic rental.
Don't try to do everything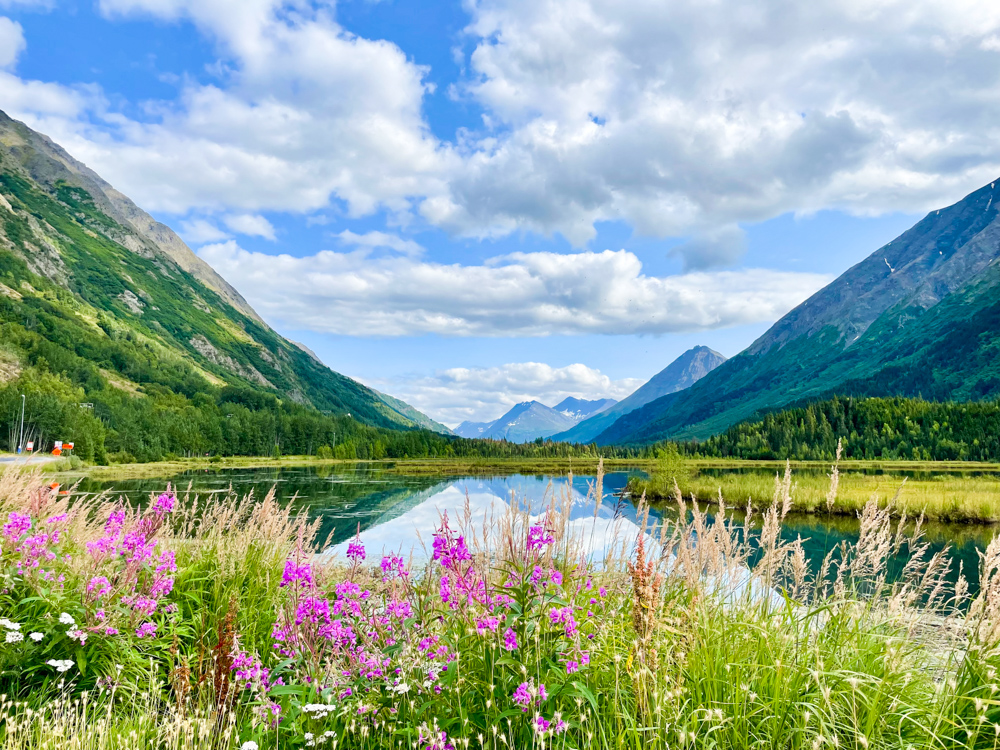 Alaska is huge.
Even if you're just staying in southern Alaska, it's still huge. There's no way you can go everywhere and do everything, so when you're starting to plan I recommend prioritizing a few experiences or destinations and then looking at a map to see what the best way is to fit everything together.
Also think critically about how much time you have and how much of it you want to spend in transit. On our 10 day trip to Alaska we wound up skipping Denali. It would have taken us basically three days to get up there, explore and get back but everything else we wanted to explore on that trip was in the opposite direction. If Denali is your priority then be sure to include it in your trip, but be sure to consider what it means for your overall travel times. You can consider flying in or out of Fairbanks if Denali is high on your list.
If you have big drives built into your itinerary, give yourself plenty of buffer time. Alaska doesn't have a lot of alternative routes available, and road closures and slow downs for construction and road crashes are unfortunately common. We lost six hours when the entire Parks Highway was shut between Anchorage and Talkeetna; the only detour option would have been to drive a 13 hour loop to Fairbanks and down past Wrangell-St. Elias.
Even if you're focusing in on a more limited area, Alaska just offers so many amazing activities that you'd be hard-pressed to do them all. Consider viewing that "challenge" as an opportunity to return in the future and have a completely different experience!
Alaska is expensive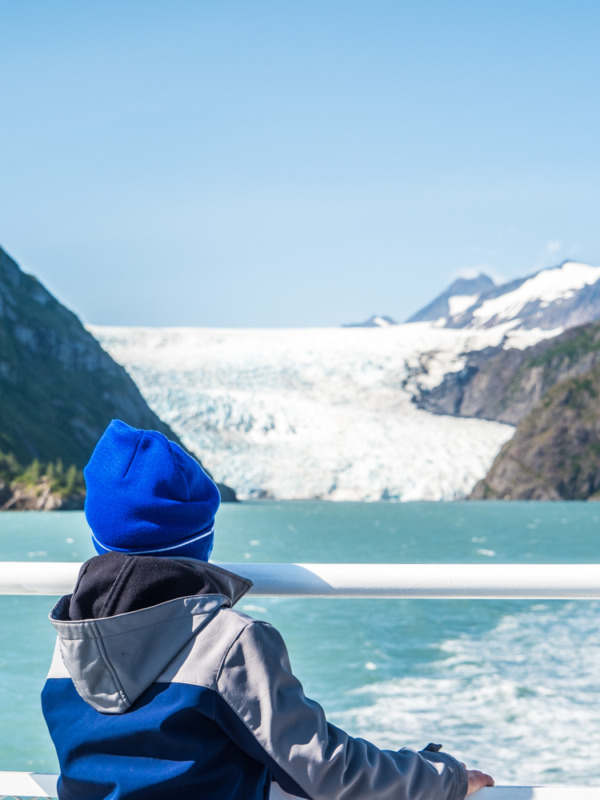 This may seem like a no-brainer to you, but a trip to Alaska is very expensive. Don't let the sticker shock diminish your joy.
Generally, flights, rental car and accommodations will be your biggest expenses (as they are on almost any trip). And if you don't book well in advance (see tip #1), you could find yourself paying hundreds of dollars per day for your car and lodging!
Tours and other organized activities can take up a huge part of your Alaska travel budget, with many running around $120-150 per adult and $100-120 per child (much, much more if a plane or helicopter is involved). Obviously it's great to do some of these because they're often the unique experiences that drew you to Alaska! My best advice is to alternate those pricey excursions with free or cheap ones: hikes, museums and wildlife rescues.
Food in Alaska is so, so very expensive. Many goods are imported from the Lower 48 and labor costs are very high (as a point of reference, the average salary in Alaska is about 25% higher than here in Ohio). I won't tell you not to dine in restaurants in Alaska, but be prepared that it won't be cheap. Some reference points? A delicious 14″ cheese pizza in Talkeetna will run you $20 while halibut fish & chips in Seward costs $32. Those are pretty simple dining establishments, and if you plan to eat at the fancier restaurants you could be looking at much higher prices.
Simple breakfasts can be a big money saver. Book a hotel with breakfast included (that'll get you out to your adventures quickly!), stop at one of Alaska's many cafes for coffee and a pastry or even just pick up some cereal and shelf-stable milk from the grocery store while you're up there. We relied on non-perishable lunch supplies nearly every afternoon and saved hugely because of it. We toted around a loaf of bread, peanut butter, baby carrots, apples and pretzels.
Alaska has some of America's most expensive gas, though Californians and Hawaiians may find it a bargain. But it's very likely that you will be driving a ton in Alaska. We clocked over 1,000 miles in 10 days! We had a pretty fuel efficient station wagon for our trip but many Alaska travelers rent big AWD SUVs and some of them drive a lot more miles than we did. The price of gas still probably won't be more than two nights in a hotel, but just don't be surprised.
Pack appropriately, but remember that Alaska has stores too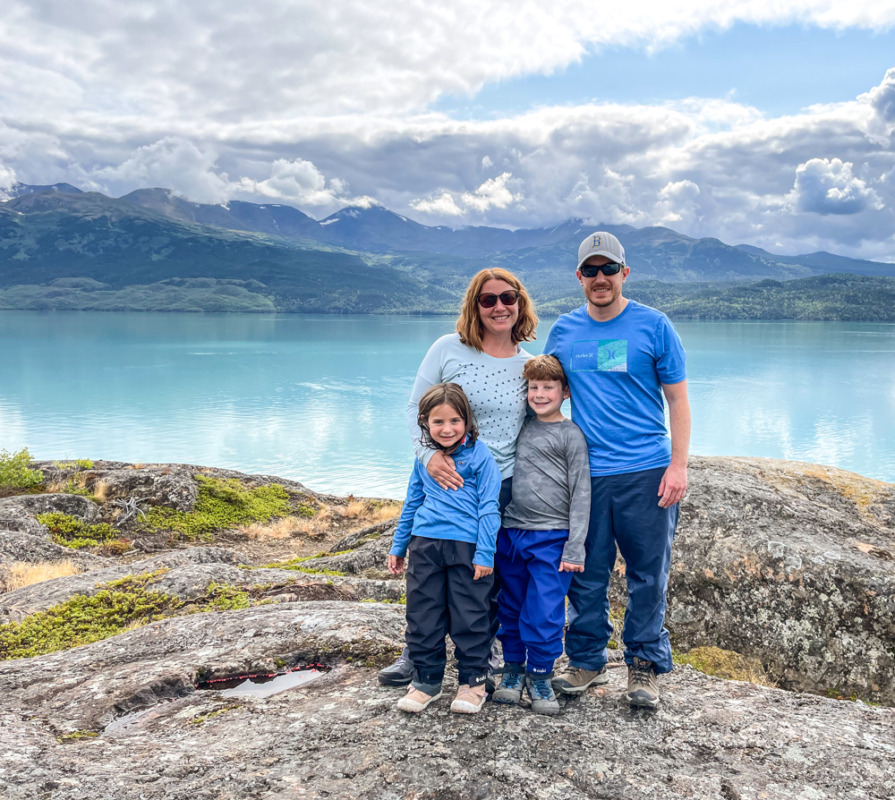 The packing list for Alaska is very long! However, you truly can get everything you'd need on the ground if you forgot something critical. It may be more expensive and you may have to try a few stores, but it'll be there.
In choosing clothes for Alaska the main idea is to be practical. You will get wet and dirty, and if your laundry access is non-existent or doesn't work as you've planned, you may have to wash some items by hand and hang them to dry. By the same token, comfortable footwear that will keep you dry is absolutely essential.
Even in the nicest part of the year, Alaska's weather can change on a dime. Come prepared with layers that work well together.
There are plenty of other Alaska travel essentials (including our most frequently used item) that will make your trip better and easier. You can get all of my specific recommendations (including the "why") in this comprehensive Alaska summer packing list.
Respect the land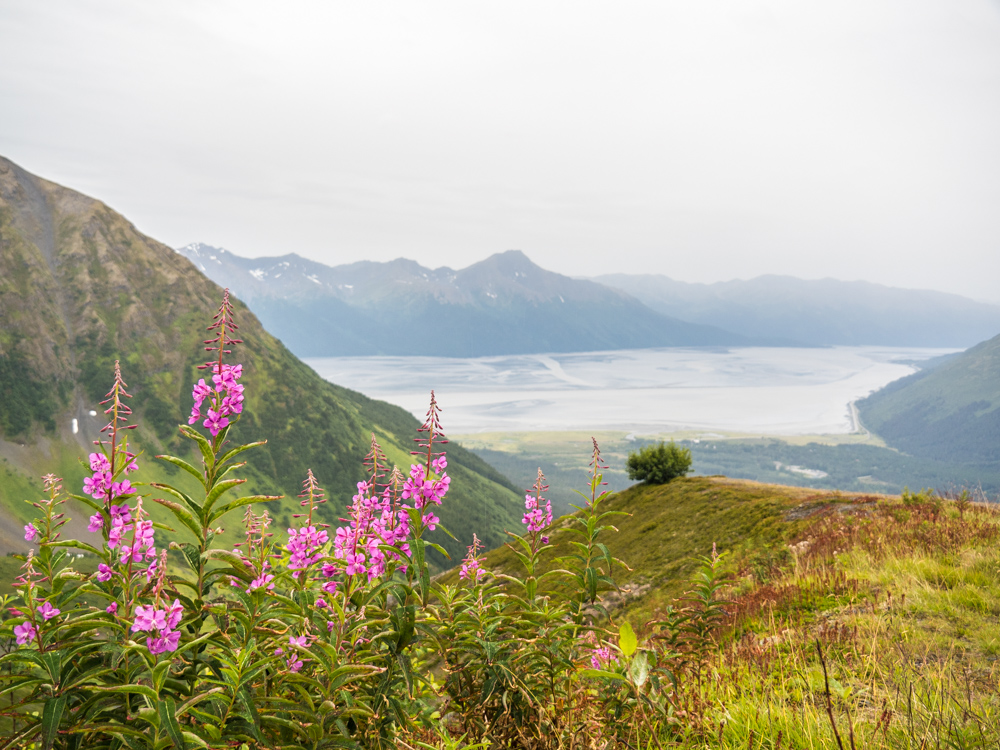 When I say to respect the land, I mean a few different things.
First, try your best to follow the principals of Leave No Trace. Much of Alaska is protected land, and even places that aren't officially protected still deserve your consideration. There is wildlife around every corner, and a finely balanced ecology that you can easily (and unintentionally) disrupt if you aren't conscientious.
Second, you are a guest on this land. Alaska Natives have inhabited parts of what is now the state for around 10,000 years. Many Indigenous communities are still present as are other year-round residents. Alaska is your vacation playground but it is their home.
Finally, Alaska isn't known as The Last Frontier for nothing. While the tourism infrastructure is overall well-developed, many places are still rugged and remote – as they should be. How can you respect that? By being prepared. Keep at least a half-tank of gas in your car at all times. Even if you plan on restaurant food most of the time, have some emergency snacks on hand in case you get stuck. Have a paper map in the glove box in case your GPS doesn't work, though there are blessedly few major roads in the state. Bring a phone charging cable in case you get stuck. Always keep an extra layer or two in your trunk, even on a beautiful day.
Alaska is wild and fun and sometimes unpredictable. Be ready!
Prepare for a once (or twice) in a lifetime trip
For as much as a trip to Alaska requires tons of planning, serious expenses and plenty of thinking about gear you can be sure that it will be an unforgettable experience once you're on the ground… or the water or in the air. You'll see and do things that are truly "only in Alaska"!
It important to plan well to make the most of your time and money, but you should also lean into the process and lose yourself in the excitement.
Of course you'll need a guidebook or two to help you plan:
Treat yourself to some Alaska TV show binge watching as you plan!
If you're more of a reader, here are some excellent books set in Alaska to inspire you:
For families planning a visit to Alaska, you won't want to miss these great choices:
Plan your trip to Alaska
Planning a trip to Alaska can be overwhelming! Hopefully these Alaska travel planning tips have helped you focus your thoughts and get excited about an amazing trip to Alaska.
As you prepare for your trip, don't miss these other articles to help you plan an incredible Alaska vacation: