"Thanks for taking us on this boat trip today, Mom! It's awesome." That kind of genuine, unsolicited gratitude is extremely hard to come by in my new reality of tween parenting. But there it was, as we sat across from each other enjoying lunch as we cruised by glacier-capped mountains and lounging sea lions out the window. Without question, our 6 hour Kenai Fjords cruise with our partners at Major Marine was a highlight of our family's Alaska trip for everyone.
In this article you'll find everything you need to know to plan your own Major Marine Kenai Fjords boat trip: which cruise to choose, what to bring with you and some highlights to expect along the way.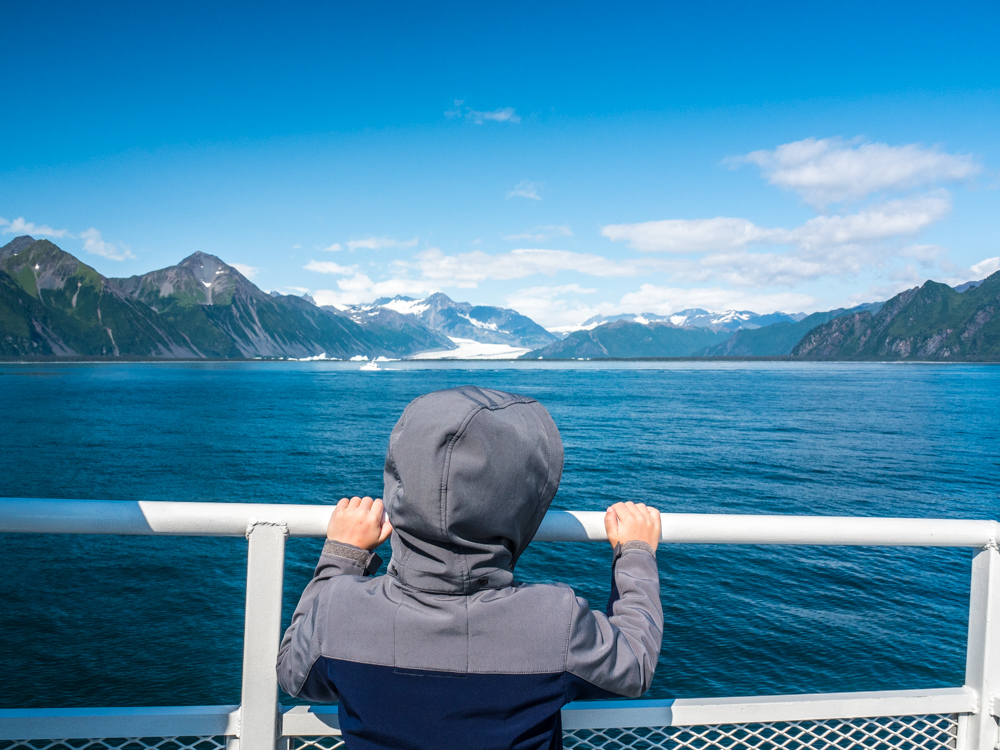 Don't have time to read a bunch of reviews and blog posts? Here are our top picks for visiting Alaska:
Alaska Guide
Need a quick day-by-day, open-and-go itinerary for Alaska? Get my guide and let me do the work for you!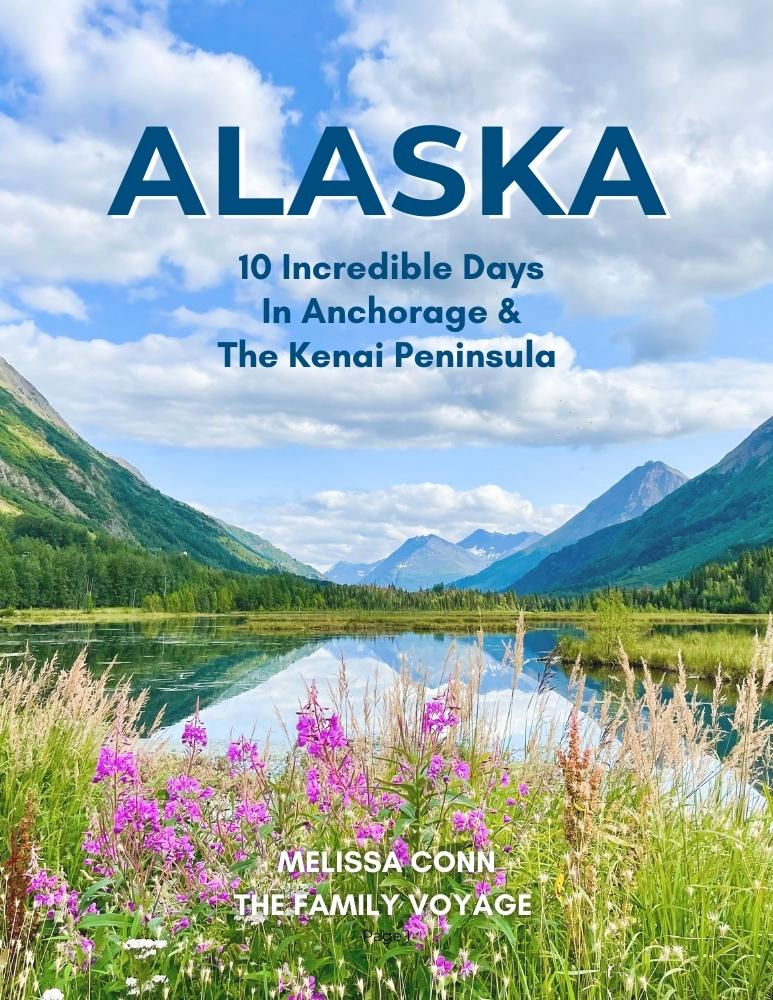 Our favorite hotels in Alaska
Getting around Alaska
Our favorite activities and tours in Alaska
Be sure to buy travel insurance to protect yourself and your vacation expenses! Compare the top companies here to find the right plan for you.
Why you should take a Kenai Fjords National Park cruise from Seward
Nearly everyone comes to Alaska to experience the stunning scenery and one-of-a-kind wildlife. There's no better place to do that than in Kenai Fjords National Park!
The catch is that nearly all of the park is inaccessible by land. Other than the small area near Exit Glacier, you have to take a Kenai Fjords National Park cruise from Seward or an intense Kenai Fjords National Park kayaking excursion.
I promise that Kenai Fjords won't disappoint!
Read more: The ultimate 10 day Alaska itinerary
Major Marine Boat Tour Options
Major Marine offers a full menu of Kenai Fjords cruises to meet the needs of every Alaska traveler. The options vary by month, running from early March to mid-October. The vast majority of travelers take either the 3.5 hour Kenai Fjords Wildlife Cruise or the 6 hour Kenai Fjords National Park Cruise.
The biggest difference between these two options is that the longer cruise visits a glacier, while the shorter one doesn't. The right choice for your trip isn't cut and dry.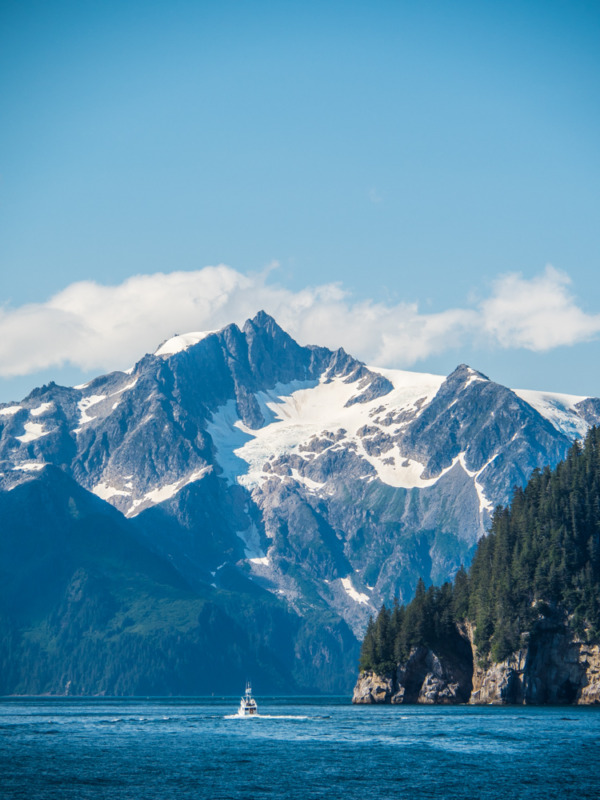 Those who are more prone to sea sickness will do better on the shorter cruise, which stays in the calmer waters of Resurrection Bay. The same goes for travelers who might be really perturbed by the intense wind near the glacier, though that can be avoided by going inside for part of the cruise. The shorter option might also be right right choice for families visiting Alaska with toddlers who lack the stamina to stay pleasant for 6 hours on a boat.
We absolutely loved out 6 hour cruise, and it's perfect for many visitors to Alaska. The Major Marine 2022 cruise schedule includes two daily departures for the 6 hour cruise, one at 8am and the other at 11:30am. If one is going to be less busy than the other, it'll be the 8am departure since it's not an option for Alaska railroad travelers and potentially too early for some cruise ship passengers arrive, disembark, get from the cruise terminal to the small boat harbor and check in an hour before departure.
Early season visitors can also choose from a 4 hour Spring wildlife cruise or Orca Quest, while those ages 12+ who love boats, wildlife and photography can opt for an 8.5 hour cruise that visits three glaciers and searches for alllllll the wildlife. Note that the Kenai Fjords glacier cruise is on a smaller boat and may be a bit of a rougher ride.
Read more: Your complete guide to Alaska with kids
What to bring for a Kenai Fjords boat cruise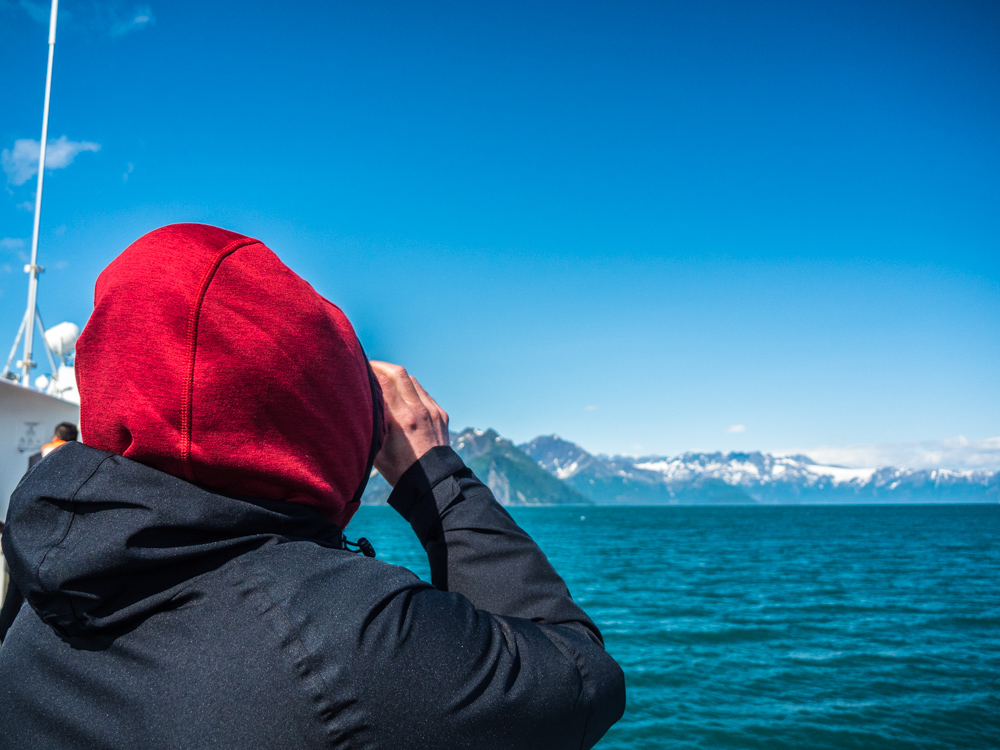 As with all Alaska packing, you'll be most comfortable if you bring layers and layers and layers on your Major Marine cruise! You'll notice a wide range of outfits in the photos in this article. I was in everything from a short-sleeve t-shirt to multiple layers and a thick winter hat over just a few hours. The details will depend a little on which cruise you choose and a lot on the day's weather, so look for detailed notes below.
Thin base layer, short or long sleeve depending on weather in the harbor. We sailed on a gorgeous, sunny day with temperatures in the mid-60s and everyone got toasty on the upper deck waiting for our departure.
Fleece or sweatshirt
Lightweight puffer jacket and/or wind-proof rain jacket. I brought my packable puffer jacket and was very comfortable with that, while the rest of the family wore their rain jackets. If you're doing a Spring or Fall cruise, I recommend bringing both so that you can wear them together!
Fairly warm pants. I was fine in thick leggings (with a hip-length jacket) and the kids wore long underwear under their sweatpants. Lightweight hiking pants probably won't be enough on their own! While we didn't use the rain pants we brought as an extra layer, Spring and Fall cruisers will appreciate them. These rain pants are great for women (and some men as well), while we absolutely love these kids' rain pants we picked up.
Warm hat. We were all grateful for hats, sometimes with hoods over them, even on such a sunny day. In addition to warmth, a hat keeps long hair under control when it gets extremely windy!
Anti-motion sickness medication just in case. This one didn't make us feel drowsy and worked extremely well. We took it when checking in for our boat (about thirty minutes before departure) and it only wore off for me as we were returning to the harbor six hours later.
Lip balm with SPF will keep your lips from chapping in the wind and prevent sunburn.
Gloves weren't truly necessary in August, but our younger one was happy to have them while the rest of us used our pockets.
Sunscreen stick just in case. Remember, you can still get burned on an overcast day and you'll definitely be more exposed thanks to the water's reflection. It's extremely unlikely you'd have anything other than your face exposed, so a small stick should suffice without taking up any extra room.
Sunglasses
Camera, ideally one with a long zoom lens to capture wildlife. You can judge for yourself if you think the zoom on that lens (equivalent to 300mm) is sufficient for your needs. It was by no means the biggest glass on the boat, but strikes a nice balance between quality and travel-worthiness. If you're willing to carry something bigger (and more expensive) this lens offers superior quality and a zoom out to 400mm, while this lens has 600mm of zoom and is much less expensive but not quite as bright. I needed an extra battery during our cruise and having a circular polarizer and UV filter mounted on my lens was very helpful to cut glare from the water.
Binoculars to see all the wildlife details! We brought two for our family of four and they were almost always in use.
Water bottle (that's my new favorite because it keeps water ultra-cold but fits perfectly in cup holders and water bottle sleeves)
Read more: The ultimate Alaska summer packing list
Major Marine insider tips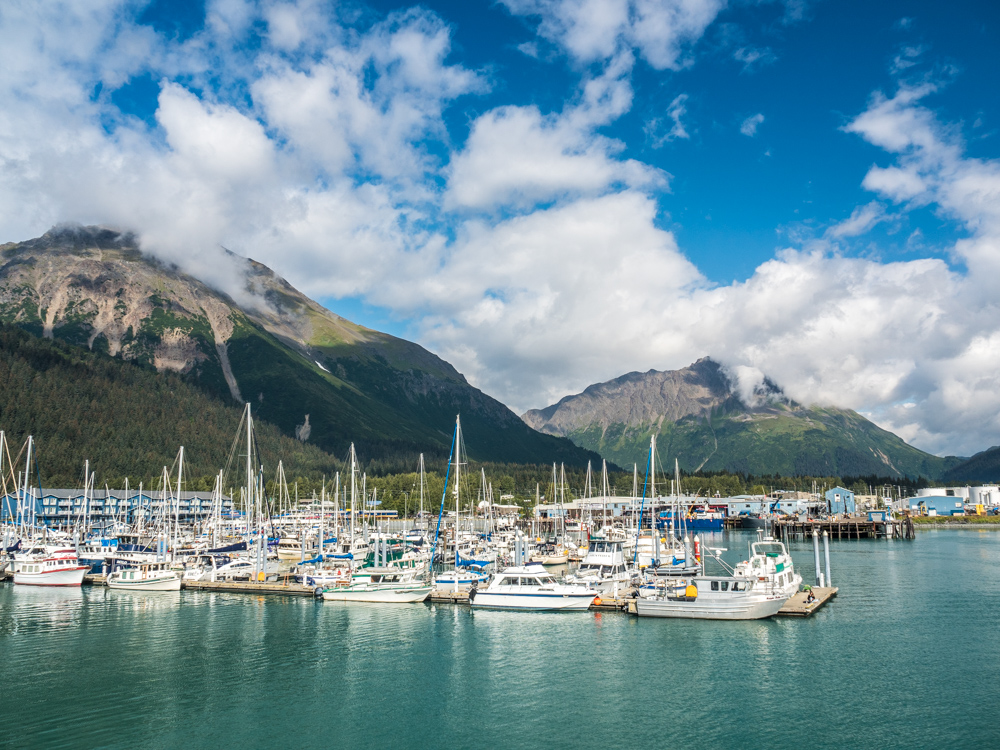 After our experience on the 6 hour Major Marine cruise, I have some great intel to share with you before your own cruise!
Tip #1: Bring a backpack or duffle bag for your extra layers, binoculars and camera gear. Some people near us boarded the boat wearing everything they brought for the day and immediately regretted not having a safe place to tuck layers. We just got this packable duffel bag for our Alaska trip and I absolutely love it! It fit everyone's extra jackets and rain pants (which we didn't end up needed) plus water bottles and more. It's extremely well-built and I'm confident it'll hold up for years. You can also find more colors/prices here and here.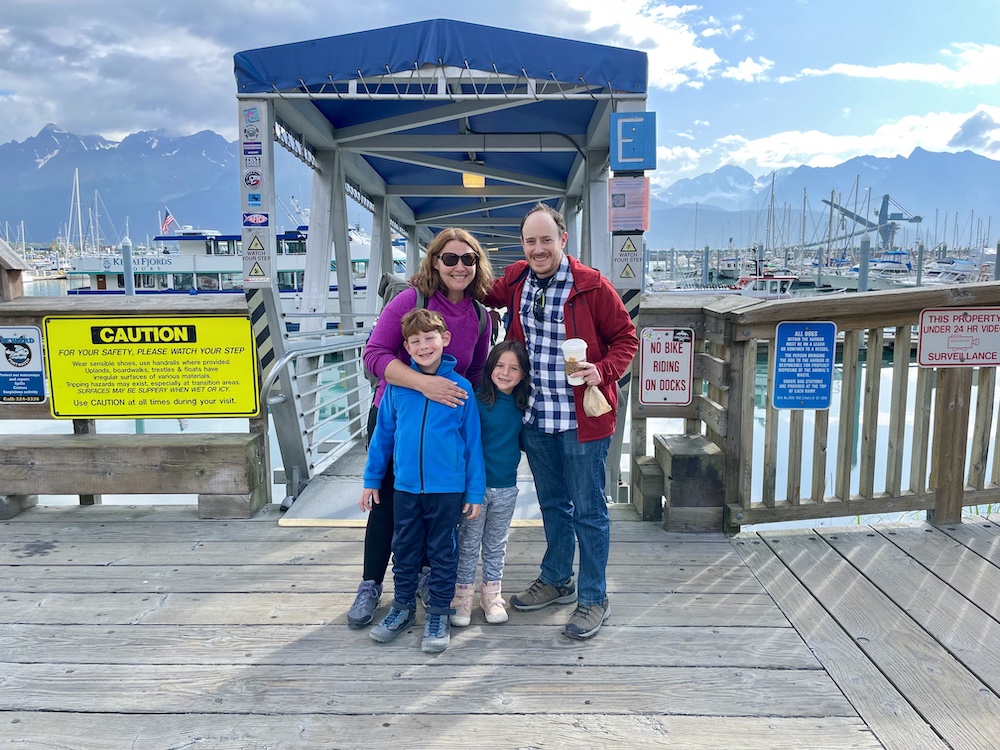 Tip #2: Give yourself plenty of time to check in – it's best to arrive an hour before your tour. It took us a few minutes to track down parking across the street, though eventually we found a bunch of empty spots on the far north end of the lot near the RV parking. You'll pay for parking at an electronic kiosk near the lot entrance and then return to your car to place the ticket on the windshield. If you have multiple adults in your group, drop one off at the Harbor 360 Hotel to check in while the other parks. Due to some large groups ahead of us, we waited about 15 minutes to check in. You may need to walk a few minutes to get to the correct dock, in total we had about a 10 minute walk from check in to where we boarded our boat.
Tip #3: If you're going on an afternoon cruise and will have lunch aboard, there's a bit of a lull in the sightseeing excitement about 90 minutes in (1pm for an 11:30 departure). You've left Resurrection Bay and are cruising through the more open waters of the Harding Gateway. There are still wonderful things to see, but fortunately you can watch them go by out the panoramic windows on both sides of the boat.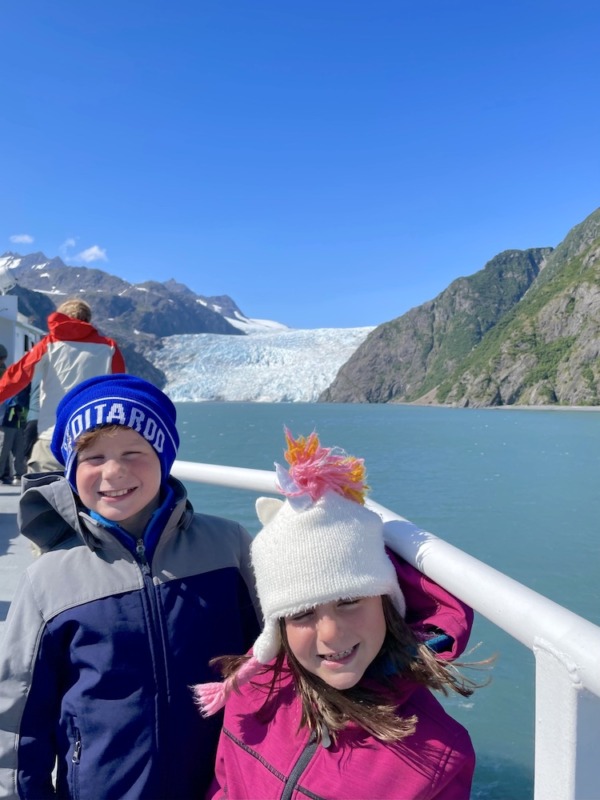 Tip #4: Unless the weather is truly awful, plan to spend most of your time up on deck. The fresh sea air is lovely and will hopefully keep your lunch where it belongs. Most importantly, you'll get the best views without crowding. While it may seem packed at the beginning of the cruise and seats will be in short supply, after a little while the less-intrepid travelers will head to the covered deck below or inside. Mid-way through our cruise, there were tons of open seats outside.
Tip #5: The glacier approach is extremely windy. Hold on to your hats and babies! You think I'm joking, but just you wait until you experience it yourself. If you're bringing an extra layer or three, this is when you'll need it most. The boat tools around in front of the glacier for about ten to fifteen minutes for guests to enjoy the view and take pictures, and you can expect it to be pretty windy that whole time. For those taking the 8 hour cruise, you'll be visiting three glaciers and will have even more need for wind-proof layers. Conversely, the shorter 3 hour cruise and Spring wildlife cruise typically remain in the calmer waters of Resurrection Bay and don't require such extreme clothing.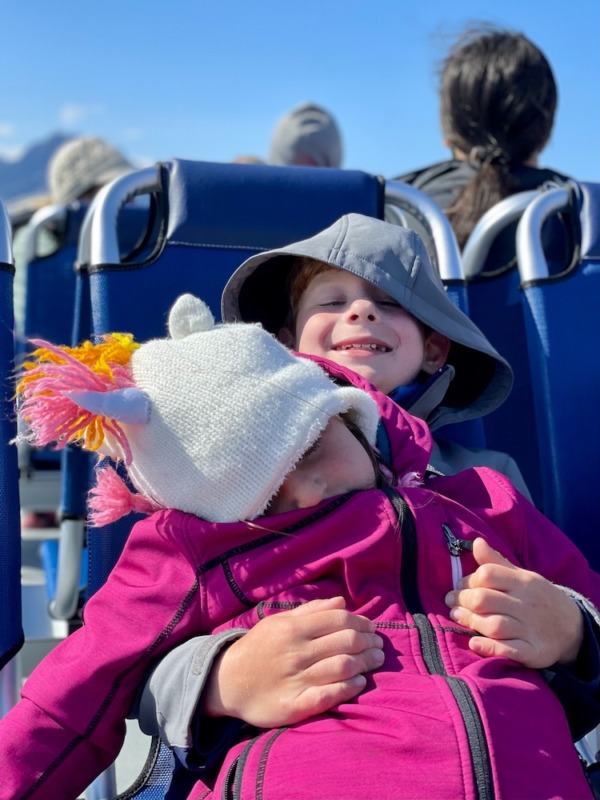 Tip #6: As with every lengthy excursion we've ever taken, by the end of the day most participants are flagging. We saw plenty of passengers snoozing nearby on the return trip to Seward. I'm sure it's some combination of coming down from the adrenaline rush of the first half of the tour, the smooth motion of the boat on our tour day and seeing the same scenery on the return. It's not a knock on Major Marine in any way, as we've experienced the same thing on many other tours. That said, everyone perked right up when we encountered a Northern Pacific humpback whale on our way back into Resurrection Bay! The fresh-baked brownies distributed on the return ride helped too.
Read more: Alaska travel tips you need to read
Major Marine cruise highlights
And now the moment you've been waiting for… our favorite things to see in Kenai Fjords with Major Marine! This gallery is by no means exhaustive, and visitors on every Kenai Fjords cruise will have a unique experience.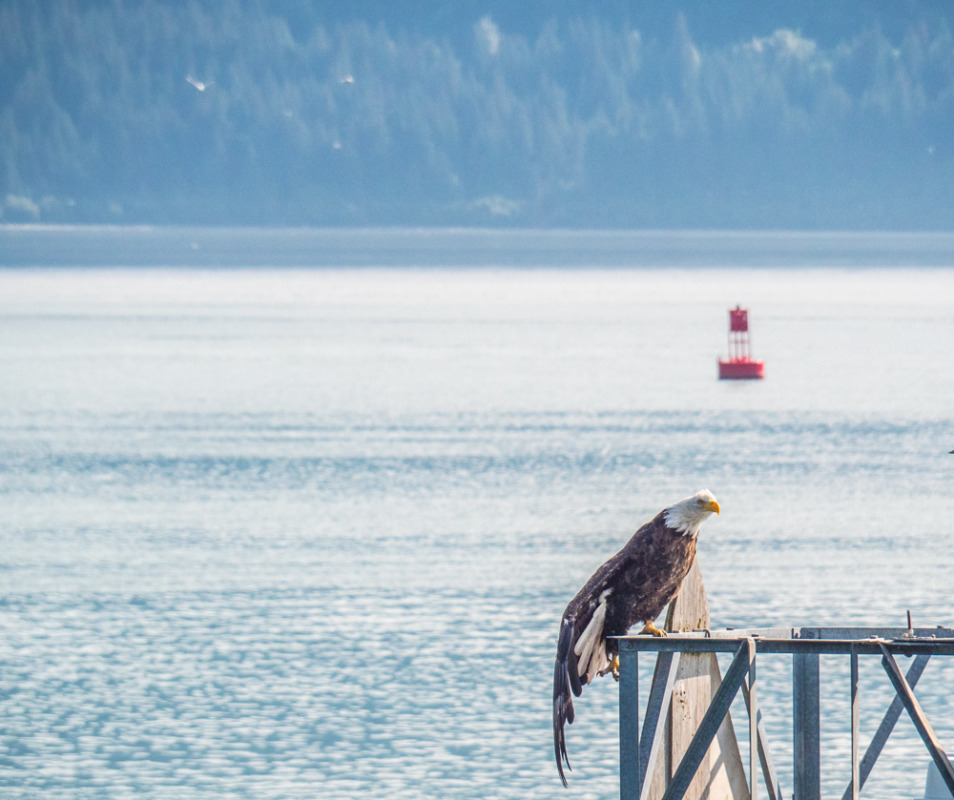 Kenai Fjords National Park tour FAQs
What animals can you see on a Kenai Fjords National Park cruise?
While there are no guaranteed Kenai Fjords wildlife sightings, you are very likely to see seals, sea lions, eagles, puffins and more. You may also see various whale species, mountain goats, bears. We saw all of those on our tour!
Is a Kenai Fjords National Park cruise worth the money?
While a Kenai Fjords boat tour isn't cheap, I consider it one of the top things to do in Alaska. If you're trying to visit Alaska on a budget, you can opt for the less expensive 3 hour cruise instead of the longer ones.
Is Kenai Fjords National Park worth visiting?
Absolutely! A visit to Kenai Fjords National Park is one of the top things to do in Alaska. It's extremely easy to visit Kenai Fjords from Seward, and some people even do a day trip from Anchorage to Kenai Fjords National Park by train – Major Marine times their 6 hour tour to match up with the train schedule.
Where to stay in Seward
Your Major Marine Kenai Fjords cruise will depart from the Seward small boat harbor, toward the north end of town. After hanging around Seward for a few days as independent travelers, I'd recommend staying on the south end of Seward close to the Alaska Sea Life Center. Especially in a "normal" year with plenty of cruise and rail arrivals, you'll find it much quieter and the restaurants are better overall.
Be sure to book early – we delayed and wound up staying outside of town, which was fine but a little less convenient and charming.
Seaside townhouse for 10 people – This townhouse is so beautiful and is in such an incredible location that I actually took a photo of it when we walked by so that I could be sure to recommend it to you! With three bedrooms and four bathrooms, it's plenty large for a family or even a multi-generational trip to Alaska. Also available here, so be sure to compare prices for your dates.
Sea Treasures Inn – Small, welcoming b&b that's an easy walk to shops, restaurants, Sea Life Center and the historic Iditarod Trail that runs along the coast. Rooms available for two or four people.
Best Western Plus Edgewater Hotel – Great location, generously sized rooms and breakfast is included. We find Best Western to be a reliable brand for traveling families and we appreciate the flexible cancellation policy.
If you're just coming to Seward for your Kenai Fjords cruise and want the most convenient option, look no further than the Seward Harbor 360 Hotel. It's owned by the same company as Major Marine and the tour check in is on the ground floor! You won't have to worry about scrounging for parking across the street and can check in before the lines get long. The hotel offers lovely rooms and stunning views to boot. Check prices here.
We were late to booking and stayed outside of town at Exit Glacier Lodge. It's conveniently located for those spending a few hours at the Exit Glacier area of Kenai Fjords National Park. It's basic and affordable, but wouldn't be my top pick if options in town are available and within your budget.
Planning your unforgettable Alaska trip
Ready to dive deep into your Alaska travel planning? Don't miss these helpful articles:
This article was produced in partnership with Major Marine tours. All opinions are my own.