Now that we're about to head out into the wide, wide world we've been getting a lot of questions about our trip. Where are we going, when are we going, how do we think the kids will do… and how much money do you need to travel the world (as a family of four, no less). The honest answer is that we don't know. We have an idea of the family gap year cost, but we're just doing our best to save money along the way where we can without sacrificing the goal of this kind of travel: to explore, have fun and bond with each other. While we've planned trips before, the planning of our family trip around the world has been a crash-course in travel planning: finding the best places to travel with kids, figuring out all of the travel logistics, and doing it all without spending crazy amounts of cash. Do you want to save on more travel? Read on our favorite websites that we've used to save money on our gap year adventure! (Don't have time to read it now? Pin it for later!)
Save money on flights
Skyscanner
How did we only discover Skyscanner recently? It's (mostly) amazing. Skyscanner is great because of the flexibility it offers – your destination could be an airport, a city, a country or even "everywhere" if you're just looking for the cheapest getaway from your home base. In planning our family trip around the world we have a decent amount of flexibility in our dates, so the "whole month" option is great for finding the cheapest time to fly. We prefer the Skyscanner website (even from a mobile browser) over the app for ease of use. Click here to check out the great search features!
Skyscanner does have its limitations, though. It searches a huge range of websites, including some consolidators that get terrible reviews from customers. We avoid booking with those sites and, if necessary, book directly with the airline. As such, we've learned not to completely rely on the advertised low fares we see on Skyscanner's calendar; however, it's still been our family's most indispensable tool for booking cheap flights.

Interested in saving money on stop-overs? Learn more about AirWander!
Chase Sapphire Reserve Card
Last year Chase launched its travel-focused Sapphire Reserve credit card and, in many ways, it's the travel card to end all travel cards. The card comes with a hefty $450 annual fee, but for frequent travelers it effectively drops to $150 after an annual $300 credit toward travel. Oh, and you'll get a rebate for your TSA Pre-Check or Global Entry application. In exchange for that fee, you'll get a healthy sign-up bonus, great earning opportunities, and rewards that are both flexible and valuable. On the earning side, we pick up 3 points per dollar for travel and restaurants – that's hard to beat! At a minimum, holding the Sapphire Reserve guarantees that your Chase Ultimate Rewards points are worth 1.5c by redeeming directly through Chase's portal (meaning your effective "money back" is at least 4.5% for travel and dining). However, there are many redemption options that are much better. If you get this card, make sure to familiarize yourself with its tricks to really maximize value by using the deep network of transfer partners (The Points Guy has a great resource). For instance, on our upcoming trip we needed a flight from Temuco, Chile to Mendoza, Argentina… not exactly your typical hub cities. It's a pricey flight even though the distance is short, but we were able to instantly transfer Ultimate Rewards points to our British Airways Avios account to redeem at an effective rate of 4.6c per dollar. Of course, the card also comes with the full suite of travel-friendly benefits: solid insurance, primary coverage for rental cars, and no foreign transaction fees. Needless to say, we're definitely converts. Get a 50,000 point sign up bonus when you apply now.
Chase Ink Business Preferred Card
If you have a small business, you should strongly consider applying for the Chase Ink Business Preferred card. It offers many of the same benefits as the Sapphire Reserve above, but the fee is only $90 and it currently carries a sign up bonus of 80,000. Yep, $90. You still earn 3 points per dollar for travel, telecom and other business expenses and you can redeem for at least 1.25c through the portal or transfer to other travel partners. On top of the standard travel insurance benefits, it also offers complimentary cell phone insurance for lines paid on the card. Get an 80,000 point sign up bonus when you apply now. 
Hotels and other accommodations
We'll be staying in all types of places on our trip! Our favorite (usually) is staying with friends and family, of course. Failing that, we have a few great tools at our disposal for finding affordable stays for our family.
HomeExchange
If you're looking to save money on accommodations, you can't really beat free! Guest to Guest is the world's leader in home exchange. We love that the exchanges can be non-reciprocal: you can "borrow" someone's home, but "lend" your home to someone else if the schedules and travel interests match better. The only out of pocket cost is a small commission on the refundable deposit, but otherwise it's totally free. And instead of being crammed in a tiny hotel room, you can have a whole apartment, house or even villa to yourself. We take advantage of kitchens to prepare our own breakfasts and lunches and save even more. You can read our full blog post for more information, or sign up here.

Airbnb
When we do have to pay for accommodations, it's often through Airbnb! In so many places (especially Europe) we find that the offerings are cheaper and more spacious than hotels, with the benefit that we can self-cater for breakfast and lunch to save even more money. We've rented many places from Airbnb and probably 90% of them have been great – we generally only book places that have numerous positive reviews. There's even an option to seek child-friendly rentals, through which we've found places with cribs, high chairs, and even a play mat when Shoshana was a tiny baby! Click here to get $40 off your first personal travel rental, or $50 for your first business trip
Of course the best way to save on lodging is by picking a cheap country to visit – check out these great ideas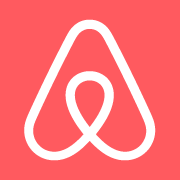 HomeAway
We've been VRBO/HomeAway customers for YEARS, long before we knew of any other options. Their database of rental homes is huge – over a million listings in 190 countries. Much like Guest to Guest, the experience is generally more personal thanks to the inquiry-based booking process rather than Airbnb's (frequent) instant booking. We've had some wonderful rentals in the US and Europe, and subsidiary Bookabach is the site for New Zealand rentals! Related companies also include Vacation Rentals, Homelidays, Toprural and more. Check out their awesome inventory for your next trip.
Here are some other great Airbnb alternatives from travelfreak
How to save on activities
Reciprocity through your local museum or zoo
Are you a member of the science center, children's museum, zoo or aquarium in your area? Bring the card when you travel! Look for the ASTC, ACM or AZA logo on the back of your card and then check the lists of participating institutions offering free or discounted admission at the sites below (note that there are some exclusions). Here are a few examples of places we've used our reciprocal benefits on our recent roadtrip: The Living Desert in Palm Desert; Arizona Science Center; Lowell Observatory in Flagstaff; Albuquerque Biological Park; Museum of Science and Industry in Chicago; and the Franklin Institute in Philadelphia.
Association of Science-Technology Centers Passport program
Association of Children's Museums
Association of Zoos and Aquariums
Groupon
So many of us have used Groupon for discounts on local activities, but have you ever thought of using it when you travel? We've had great experiences! Groupon is often the first place we check when we want to go somewhere as we explore a city. Our best score was for the UBC Canopy Walk in Vancouver, for which we purchased seven discounted tickets for our crew. Score! We also got half off admission to the Children's Museum of Phoenix.
Go City Card & Smart Destinations
We've gotten some amazing deals through Smart Destinations, with careful planning. They offer the Go City cards that you see advertised everywhere, which are a great deal for admission to lots of sites if you want a packed itinerary; pricing depends on how many days you want available. Pro tip: if you're visiting a city for three days, only buy the pass for two… you'll want an extra day to explore on your own! If you just want to see a few sites, however, there's a great option to build your own Explorer pass – just add two or more attractions and you'll save 20%. In addition to the cost savings, you get to skip the lines at popular attractions. Even over the busy winter holidays, we got into the USS Midway in San Diego with no wait and at a substantial discount. The Explorer pass also gives you a full month to use the entries you've purchased, while the Go City cards are only for a few days.
City Pass
Do you want to hit all the top sites in the big city? City Pass could be a great option! It's a little different than the options offered by Smart Destinations – it includes a (mostly) fixed set of top-notch attractions, but you can use the vouchers over 9 days. For example, the Chicago City Pass costs $100 per adult and includes Shedd Aquarium, Skydeck, The Field Museum, and either the Museum of Science and Industry or 360 Chicago and either Adler Planetarium or Art Institute of Chicago. If you already would have planned on visiting all of these attractions, that City Pass will save you over %50 versus the gate price (and you get to "jump the queue").
Check out the extremely helpful travel app from Allianz as well!
How to save on international cell phone usage
T-Mobile
Though we were loyal Verizon customers for over a decade, Big Red's current international offers just don't work for us now that we'll be living overseas for almost a year. We struggled with how to handle our communication needs: switching SIM cards in every country can be done and is the most cost effective, but it can get to be a hassle and we'd lose our long-held US phone numbers (unless we paid to switch them to some other carrier or put them on hold).  But then we learned that T-Mobile has a much better option. Their plans include unlimited data and text in most countries, and in today's era of ten thousand messaging and calling apps we just don't need minutes. We hopped on a family plan for just much less than we were paying on Verizon and now we're on our way. Actually, we hopped on an existing family plan as lines #5 and #6, for which the total cost is just $200 – for all six of us. Not bad, right? We also get an hour of free GoGo on each flight plus unlimited messaging, which will be handy for keeping you all updated on how many hours the kids have spent on their Amazon Fire tablets. See why the Amazon Fire is a great budget tablet for kids – and find the top FREE apps for toddlers and preschoolers!
Check out all the details and sign up here!
If you're visiting the US for a few weeks, check out their three-week tourist SIM for only $30. It includes 1,000 minutes of domestic talk and unlimited text and data including WiFi tethering for your other devices. It's similar to the Orange Holiday Card we enjoyed in Europe last spring and a no-brainer for those visiting the US.
How to save money for travel
No matter how much you can save using the websites above, there will almost always be more travel expenses to cover. Why not pick up some spare cash while you shop for all those guide books and packing cubes? Sign up for ebates now and get a $10 bonus after your first purchase! I've been a member for over a decade and have received over $1000 back.
Check out 90+ ideas from a full-time traveler for how to make money while traveling! If you are based in the UK, you can start earning money from paid surveys now with this great resource.
What are your best tips for saving money when you plan a trip?