We absolutely love our Amazon Fire tablets for family travel. In fact, we've acquired a full "family set" over the years! Carrying our tablets lightens our load by cutting out some of the other entertainment (and edutainment) options we might otherwise bring, and you all know we prefer to pack light.
For our family, our Amazon Fire tablets are the tickets to smooth long-haul flights and handling unexpected delays with our preschoolers. They were a total lifesaver during our two cross-country road trips too, especially once we discovered so many awesome free Amazon Fire apps for toddlers and Amazon Fire apps for kids.
READ MORE: The best Black Friday deals on travel gear and more
Check out the latest Amazon Fire tablet options and prices – and keep your eyes peeled for their frequent promotions (including on the Freetime Amazon kids app)!
We generally limit their use at home, so the kids are always excited to be on a plane for 15 hours when they know that we'll let them use apps and watch movies for 8 of those hours. We found that they really started to enjoy their Fires independently around age 2.5, though they're useful for reading together even as a younger toddler's tablet.
Our kids each have the Kidz Gear wired headphones, which have a volume limiter and come in great colors; they're so comfortable, that sometimes we borrow them too!
Read more: 8 Travel Activities for Kids That You Can Do At Home
Since 2020 brought us a lot more unexpected technology time, we added another headphone option for our kids to rotate. These wireless headphones get them through an entire day of Zoom calls and school apps before needing a charge, so they're probably better suited to domestic flights rather than full-day international adventures. But they're extremely comfortable, easy to use and have nice built-in volume controls. They also fold nicely and are a little sturdier than our Kidz Gear headphones.
Curious about traveling with a car seat? Don't miss these essential car seat travel hacks!
Why we recommend the Kindle for toddlers and kids
There are a few reasons we like Amazon's Fire tablets for toddlers (and even older kids) rather than some of the competitors:
Rugged construction: These things are built so solidly that I don't worry about handing them over to a clumsy and/or destructive kid. Ours have been thrown around for years and are still going strong.
Attractive pricing: The most basic Fire tablet starts at $49.99, and that gets you a compact device that handles basic entertainment needs on the road. That said, I'd probably bump up to the $79.99 Fire HD 8 to get a bigger, better screen and double the storage. For the most stunning visual experience, there's even a 10″ model – see the latest pricing here. If you're really concerned about your kid breaking it and space isn't at a premium (like road tripping), you can consider the Fire Kids Edition (in 7″, HD 8″ and HD 10″ varieties) that includes a 2yr warranty, huge bumper/grip case and even a year of Freetime Unlimited. Talk about a perfect tablet for toddlers if there ever was one!
Do you like FREE content? Me too. There's tons of it available in Amazon's ecosystem. If you're a US-based Prime member, you can stream or download any of the offerings for free to take on flights. On our recent trip to Europe, we discovered that there's even a selection of Prime content available abroad (which seems to be a new feature). Your Prime membership also grants access to a great catalog of streaming and downloadable music natively on the Fire tablet (or through the Amazon Music app on your phone). Finally, there are the free Amazon Fire apps for toddlers – keep reading for more on these! While there's always been a good selection, the launch of Amazon Underground a few years ago has been a huge boon to Fire tablet owners, especially those with fickle kids!
How about more free content? Amazon Freetime Unlimited gives you tons of free content that's curated by age and very sophisticated parental controls – there are Kindle Fire apps for kids, books and even videos designated just for your child's age. It's free for a year if you buy the Fire Kids Edition to access some of the best Kindle Fire apps for kids, and costs just a few dollars per month on its own to continue the subscription. You can learn more about it here.
Speaking of FREE, most public libraries allow you to borrow books on your Fire tablet or Kindle reader for free using Overdrive. We do this all the time, both at home and away. If a book isn't available, you can even hop on the waitlist and have it automatically checked out. (If you don't have an Amazon device, you can also access those books via the free Kindle Reading app.)
In case you're new to the "Amazon ecosystem", there's so much great content and plenty of free trials to scope it all out:
-If you don't have Amazon Prime yet, you'll definitely want to try it out! It adds so much value beyond the shipping benefit we all know and love. There's tons of streaming video content, a free book every month through the Kindle First program (including a new family favorite!), and the Kindle lending library. Click here to try it for free.
-We are loving our Amazon Music Unlimited subscription! We've road tripped over 5,000 miles in the last few months and it's been an amazing gift to have everyone's favorite tunes at our fingertips without carrying our old CD binders around. Grab a free month here.
-Have a kid in diapers? You can get all the Prime benefits and 20% of diapers if you join Amazon Family. Learn more about the program here.
So without further ado, here are our top FREE Amazon Fire kids apps. We've used most of these on our own tablets and the kids love them! There are also many apps for streaming videos from different services and networks, but I haven't included those here because so many parents are looking for non-video options for their littlest travelers.
Best Kindle Fire apps for 2 year olds
The best toddler games on the Amazon Fire are the simple ones! The best Amazon Fire apps for 2 year olds are standbys like peek-a-boo, short stories, "chunky" puzzles and simple letter games are perfect – just like in the physical world. Here are the best toddler apps for Amazon Fire:
There are plenty more Kindle apps for toddlers that are just a dollar or two – even some of the best learning apps for toddlers on Amazon Fire. Check our even more choices here.
Best preschool apps for Kindle Fire
The best Kindle apps for 3 year olds and 4 year olds are engaging and stimulating without being overwhelming. For educational value, the best preschool apps for Kindle Fire focus on letters and numbers – even "read aloud" books are wonderful for this age!
Free Amazon apps for kids in early elementary school
There are tons of great Kindle Fire kids apps once your child is more independent with technology and starting to read! We love games that keep their minds active so they don't just turn into little zombies – and the good news is that these are so fun that the kids beg to use them.
This is also a really good time to get acquainted with the parental controls available through Freetime (whether you pay for Unlimited or not). Here are the best kid apps for Kindle Fire that won't cost you a penny – including some of the best free educational apps on Amazon:
Screen-free educational resources we love:
PreK/K resources
1st grade resources
2nd grade resources
If your older child will be using a tablet at home, one of the best Kindle apps for kids is LEGO Life. It allows kids to use their LEGO creations to make stop motion movies! Our son has made such awesome movies that we even let him buy all the add-on features for a few dollars extra. It's definitely one of the best Kind Fire apps for 6 year olds in our book.
Beyond the apps
There are tons of free apps that make the Amazon Fire tablet an excellent choice for kids – both for entertainment and education. But since this is the 21st century and we're schooling on-the-go full time, we've started stretching our use of the Fire beyond just the screen and into add-ons that facilitate hands-on learning. Check out these two great options for elementary school and beyond:
LEGO Boost
This isn't cheap, but if you have a budding master builder and a newer Amazon Fire tablet watch out. LEGO Boost takes building to the next level by allowing creative kids to mechanize and program their creations! We've been playing around with it for several months and give it high marks across the board. Read reviews on Amazon to see if it might be right for your family.
Osmo Genius Kit
Want to turn your Fire tablet into an even better educational device? Check out Osmo! Ok, so what's Osmo? It's a system that includes a special base and sensor for your tablet along with manipulatives for several different learning games. The Genius Kit includes letters, numbers and tangrams (plus a few apps that don't have dedicated tiles). You can also add the Creative Set for kids to learn animation or the Detective Agency geography game (my favorite, obviously). Get more details here.
Want to get more helpful travel tips like this? Sign up for our email list!
Read next: Looking for more bargain travel gear for kids?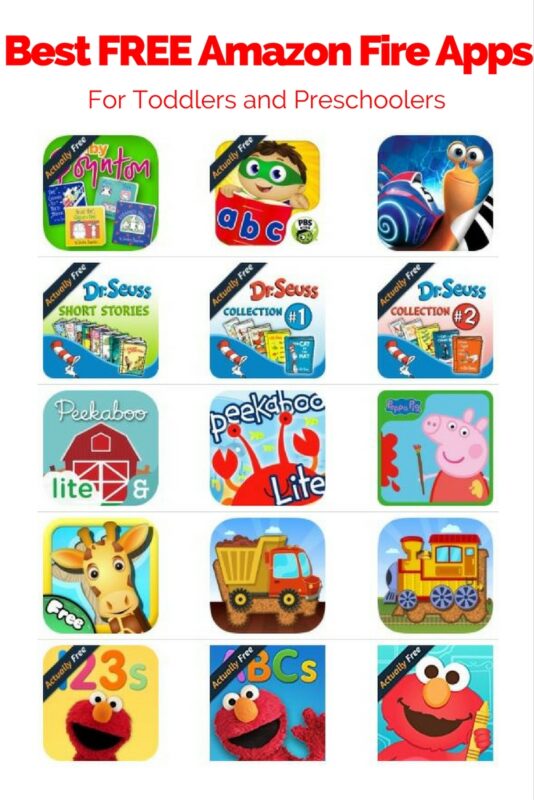 You might also like…