Every family loves a good summer road trip! Since the season is upon us, we asked some of our favorite family travel bloggers to give tell us about their family's go-to weekend destinations. Hopefully their travels will inspire your family's wanderlust this summer. Be sure to let us know in the comments where your family goes for summer road trips and don't miss our best tips for a great road trip with toddlers or little kids!
Denver, Colorado, where we live, is lucky to be within driving distance to countless amazing places. Our favorite weekend trip is Telluride, Colorado, a gem of a mining town located in the San Juan mountains. Find more awesome things to do in Colorado with kids!
Telluride does require a long weekend driving trip from Denver, as it is approximately 5 1/2 hours from the city, but the drive is well worth it. The former mining town is in a box canyon, surrounded on 3 sides by majestic mountains, flowing waterfalls and amazing hiking trails. Not to mention that it's a world renowned ski resort.
While popular during the winter, our favorite time to drive to Telluride is summertime to experience music festivals,street fairs, hiking and jeep tours and fantastic food. Our favorite tour is a jeep ride to the former Tomboy Mine. Located up an amazingly narrow road, the ruins of Tomboy are a compelling ghost town with collapsing buildings, old mine shafts and a plethora of history.
In the historic town of Telluride, one can spend an entire day walking around, people watching and visiting places such as the Telluride Historical Museum, the art galleries, old Victorian homes and the iconic New Sheridan Hotel. A dinner at the restaurant in the New Sheridan is well worth a try and a visit to the bar next door is a fun trip back to 1898.
A 4 day weekend trip to Telluride is fun for the whole family and there is easily something for everyone. Be sure to bring your sunscreen for the mountain sun!
Use the interactive map to find vacation rentals and hotels in Telluride, Colorado here
Check out more adventures from Melissa's family at The Roaming Family, on Facebook or on Instagram.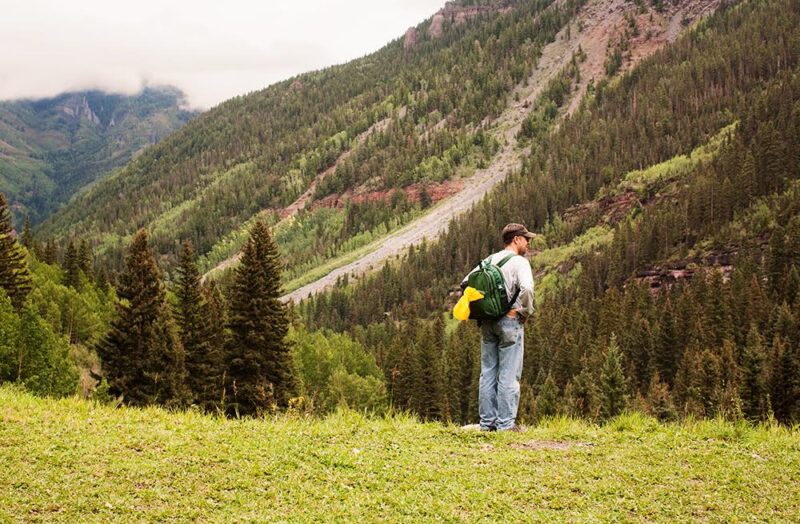 Related: Check out our family's favorite road trip, out to Palm Spring and Palm Desert!
Harmony at Momma To Go – Atlantic City, New Jersey
When we have a free weekend, and are itching to travel, there is one place we are headed – Atlantic City, NJ. About a 3-hour drive from Long Island, AC is the seaside city made famous by Monopoly, the Boardwalk, and casinos. Lately, AC has become increasingly family friendly. It's a beach town, so warmer months are the best time to visit. We can easily spend a whole day on the beach. The water is calm and the sand soft and clean. Throughout summer you will find pop-up bars along the beach where mom and dad can enjoy a cocktail while the kids play in the sand.
Walking down the Boardwalk is one of my favorite AC activities. Year round you can play mini-golf, shop in stores like IT'SUGAR or Boardwalk Cupcakes, or play in the kiddie casinos aka arcades. If its nice out, head to the world famous Steel Pier. The diving horses of the 1920s have now been replaced by an amusement park! In the warmer months, we hit the Boardwalk first thing in the am to rent bikes. You can ride on the Boardwalk until 10 and the rental outlets offer adult and kids bikes, baby bike seats and even tandem bikes. We always love to visit the Atlantic City Aquarium; many tanks are open so touching is encouraged. This is a small marine center where you will learn about the local sea life – Atlantic City is on a barrier island, after all!
We always have the best meals in Atlantic City. Angelo's Fairmount Tavern, Cuba Libre, Carmine's and of course the Rainforest Café are not to be missed. And on each visit, the grown-ups will try their luck in the casino. You never know, you might come home with more than just some Salt Water Taffy!
Use the interactive map to find vacation rentals and hotels in Atlantic City, New Jersey here
You can follow Harmony's family at MommaToGo.com.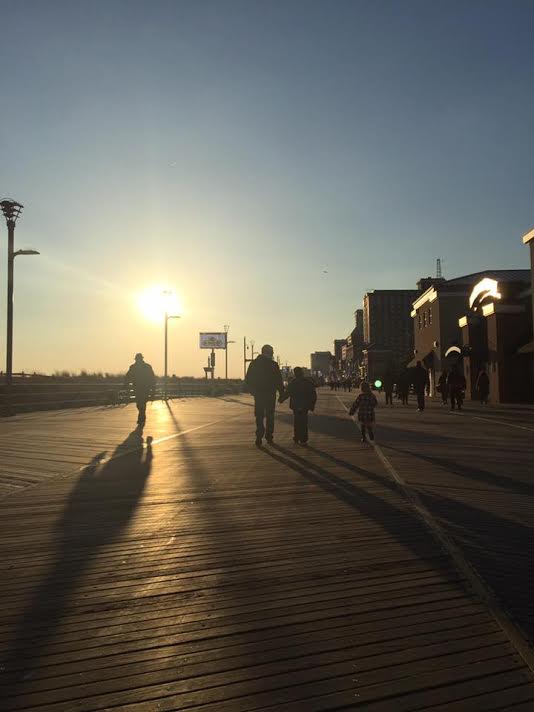 Yashy at Baby and Life – Niagara, Canada
Living in the heart of downtown Toronto, we love to head towards the Niagara region at the first excuse we have. Not only do my parents live there with a big back yard and a lavish breakfast spread, Niagara is also home to some amazing wineries and breweries – most of which are kid friendly.
While many tourists flock to Niagara Falls (which is spectacular and worth seeing frozen or from a helicopter if you have a chance) or the ever so kid friendly Clifton Hill with the many arcade like attractions, our kids love the Butterfly Conservatory and the Bird Kingdom. For the most part, we hang around in Niagara on the Lake sipping wine at Peller Estate (which has a nice grassy area for kids to roll around and play picnic at) and sampling the latest brews at Oast House Brewery (who has a ping pong table to keep kids occupied).
Spring and fall are our favourite times of the year to visit as there's many festivals that allow you to dine and drink your way through wine country, with kids along!
Use the interactive map to find vacation rentals and hotels in Niagara, Canada here
Yashy writes at BabyAndLife.com and you can also follow her family's "big trip" at #MurphysDo148Days.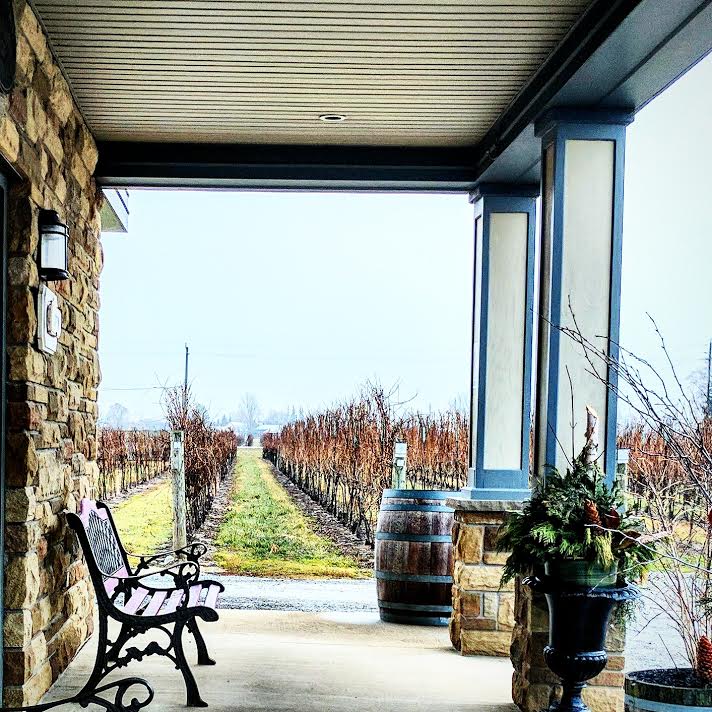 As great as staying in a metropole like Paris can be, everyone needs a break sometimes. What can be better for clearing ones mind than spending a day at the sea?
It takes a 200km (120mi) drive direction north west to visit the famous chalk cliffs in Étretat, a small town in the center of the Normandy coast line. Étretat is not only one of the top weekend destinations of the Parisians and can therefore be quite busy at times, the scenic cliffs and its arches were also one of the recurring themes in Claude Monet's Paintings.
Étretat offers everything a great destination needs; a stunning sceneries, exciting walks and trails above the cliffs and authentic regional delicacies likes Crêpes (sweet) and Galettes (savory), mussels and cider. If you are visiting during low tides, make sure not to miss a walk through the ancient oyster gardens of Marie Antoinette. Be careful though; get back in time before the flood comes in!
The maritime atmosphere of Étretat is such a contrast to the Parisian pace, it's just perfect to completely disconnect and leave all city stress behind.
Pro tip: try to visit during the week to avoid traffic and crowds and be prepared for rainy and fresh weather, no matter how sunny and warm it might be in Paris.
Use the interactive map to find vacation rentals and hotels in Étretat, France here
Find more of Lena's adventures and profiles of other traveling families (including ours!) at FourOnAWorldTrip.com.
Looking to go further afield? Check out these 25 amazing destinations for families.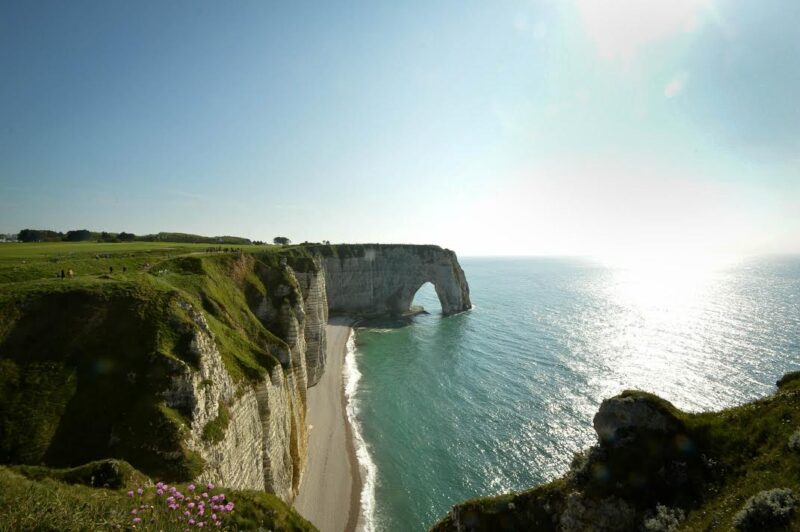 Only 500km from our home in Germany, is world famous Disneyland Paris. To the avid Disney-fan, Disneyland Paris is nothing special or new. To the average fan or child at heart, Disney is Disney and it will always be special no matter what anyone says, or how often you visit. I have gone twice in the past 3 years and already have trip #3 and 4 planned for this year.
There is so much to see and do at the Parks, or even the surrounding area of Paris/Versailles, that a single weekend doesn't need to focus around Disneyland Paris, but instead just be a highlight of the trip. Or act as the carrot that keeps the children behaved while doing mommy/daddy exploring.
If you have ever wanted to visit Walt Disney World's Magic Kingdom but can't seem to find the funds to travel overseas or are appalled by the high prices, Disneyland Paris is significantly cheaper and "nothing special" refers to its similarities or lack of anything different from the original. Perfect! Magic Kingdom at a fraction of the price, within weekend trip distance from us. What is there not to love! Be sure to pack snacks, a poncho and a reclining stroller so you can "just keep swimming" despite the weather conditions, or the children's internal schedules.
Use the interactive map to find vacation rentals and hotels near Disneyland Paris here
Christine has even more advice for visiting Disneyland Paris here on her blog.
Want to take one of the most epic road trips around? Drive the Pacific Coast Highway!
Or if you're going to see the big mouse down in Orlando, how about a great Florida road trip?
My favorite family trips growing up were always our New England road trips. Get inspired here!