"Everything there is just so cool!"
That's what my 11 year old said when I asked him to tell me his top things to do in Japan with kids after our recent visit. I requested his favorite two or three experiences, but he came back with even more because it was too hard for him to narrow it down. And I can't say I blame him – our family trip to Japan was one of the best vacations we've ever taken.
So what does a tween think are the best things to do in Japan with kids his age? Read on to find out!
The feature photo in this article apparently didn't make the tween's cut, but it was from the super cool tea ceremony and calligraphy class that we did.
All the Pokémon Things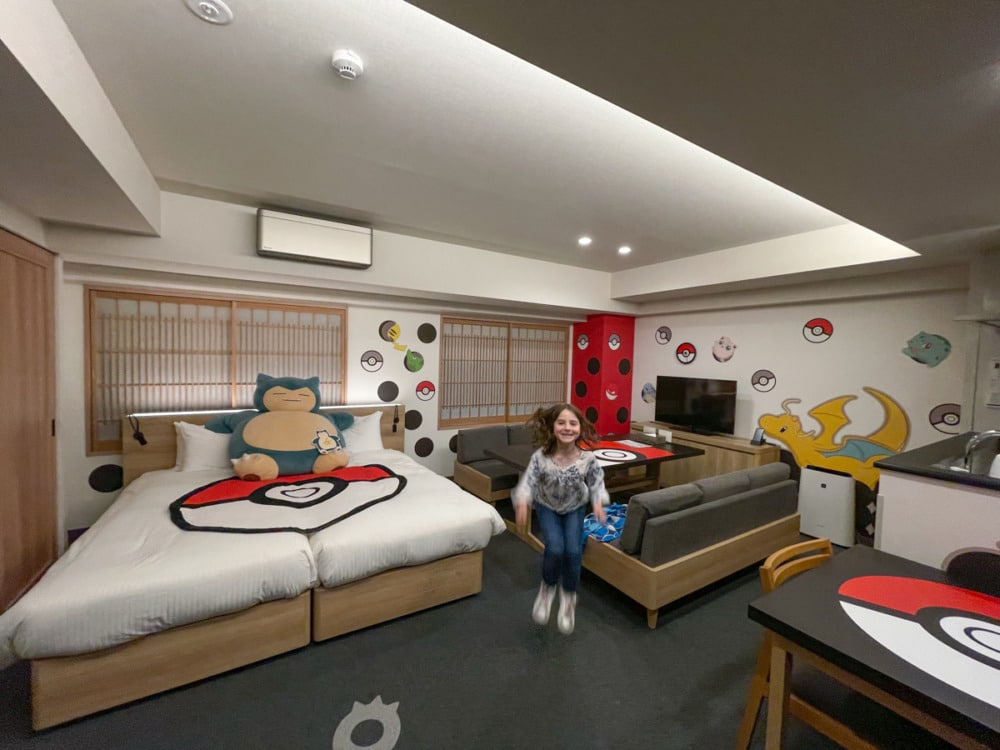 The Pokémon craze has ebbed and flowed in our home over the last few years but came back in full force in the lead up to our family trip to Japan! These "pocket monsters" (yep, that's where the name comes from) sit perfectly at the nexus of kawaii ("cute", as in all the cute things you'll find in Japan) and Japan's video game legacy.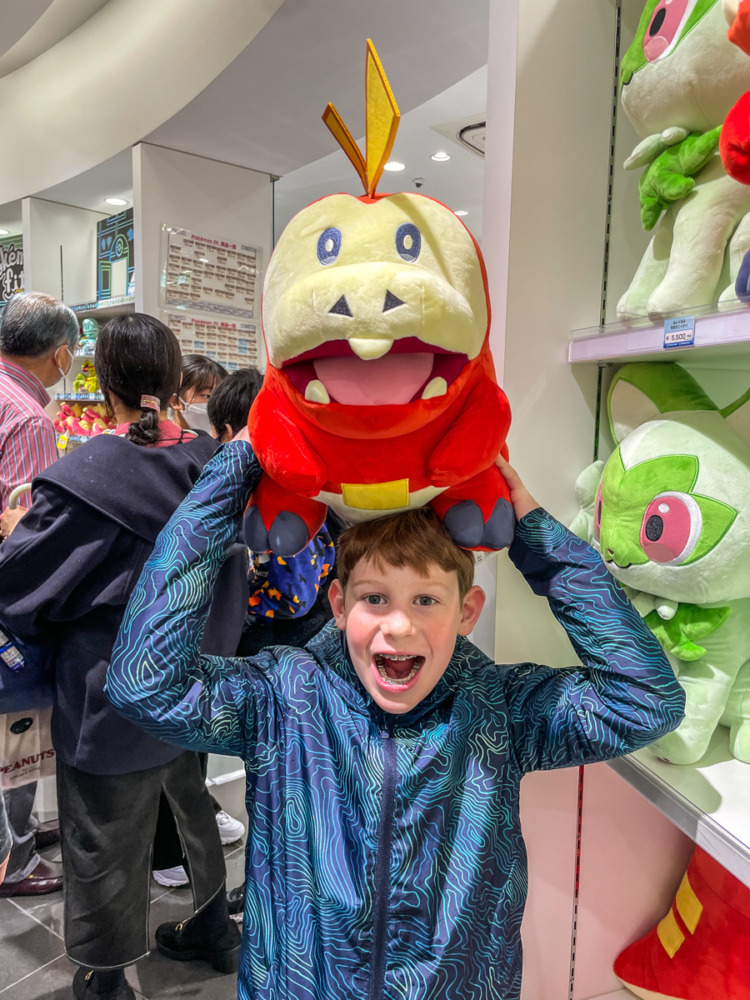 Though Pokémon tourism doesn't really excite us parents, we made sure to build in a few things that were sure to motivate our kids and fill them with delight. Perhaps their favorite of these experiences was staying at "the Pokémon hotel" in Kyoto (you can also stay at a Tokyo Pokémon hotel if that's a better fit for your itinerary).
You can read all about our favorite Pokemon things to do in Japan!
---
Catch a Sumo Tournament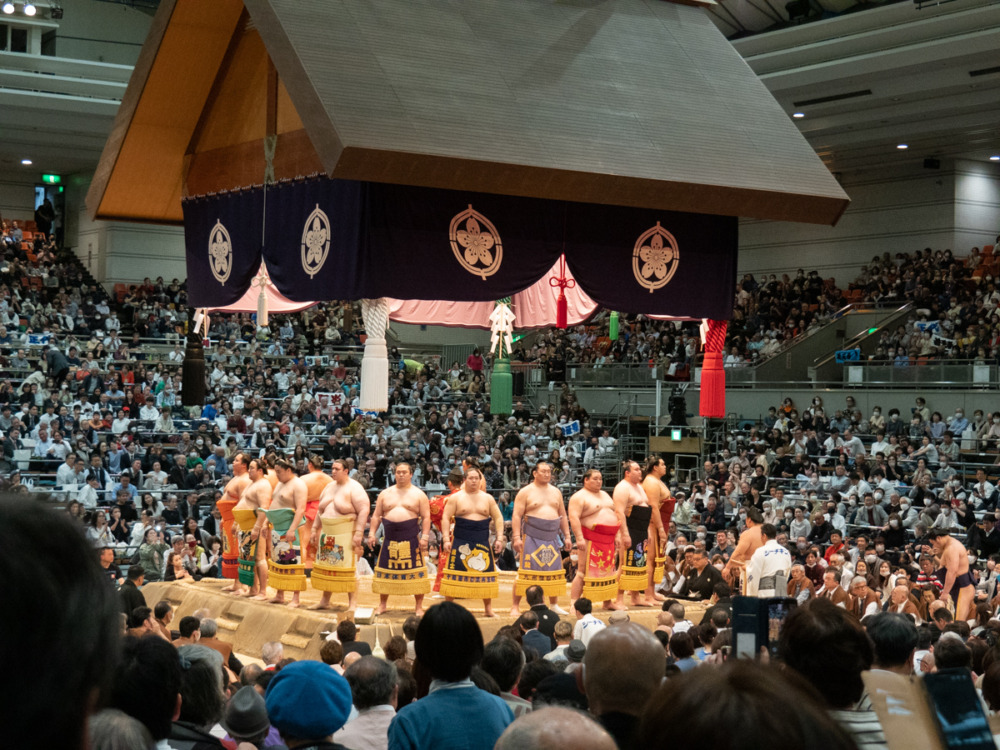 Sumo is Japan's national sport and a unique Japanese cultural experience as well. Its origins go back nearly 2,000 years and are rooted agricultural ritual, the Shinto religion, samurai history and more. Be sure to read up to understand it better!
In the modern era, sumo retains plenty of its ritualistic nature and seeing it live reinforces that this isn't just any sport. If you're lucky enough to attend a sumo basho, you'll see the melding of traditional sumo elements with modern Japan. Spectators sit shoeless on the floor in their "boxes" that are lined with cushions while munching on fried chicken, excellent convenience store snacks and vending machine beer (but be sure to bring it all in with you, as there are virtually no concessions). It's like a huge all-day Japanese indoor picnic!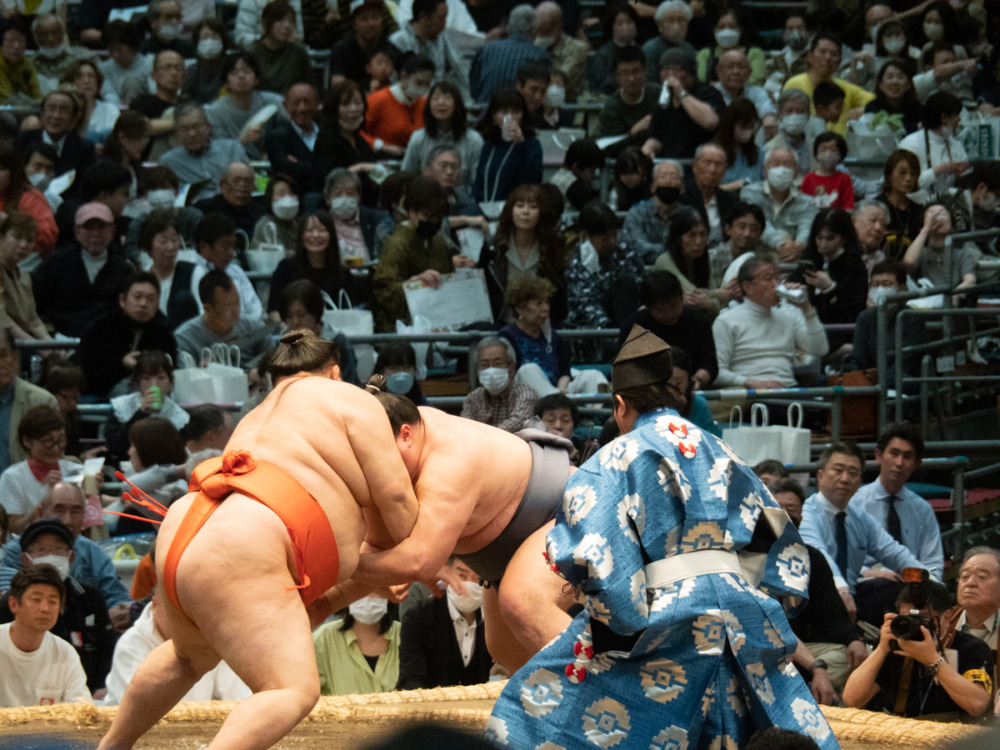 The kids absolutely loved attending the sumo tournament in Osaka. Even though each match's wrestling just lasts for a minute, it's so exciting! Watch the pageantry, choose which sekitori you'll root for, count the sponsors and more.
There are six 15 day tournaments throughout the year: in Tokyo in January, May and September; in Osaka in March; in Nagoya in July; and in Fukuoka in November. Be sure to buy your tickets in advance, as some of them do sell out. Since they're structured as tournaments, you'll see the matches of higher rated wrestlers if you go near the end of the tournament and during the second half of the day.
For parents: I highly recommend reading The Street of a Thousand Blossoms before your trip to Japan! It's an amazing book showcasing the nation's transition from its pre-war traditions to the contemporary country we see today. One of the main characters is a rising wrestler, so you'll get a detailed view of the lives of sumotori.
---
Go to a Japanese Baseball Game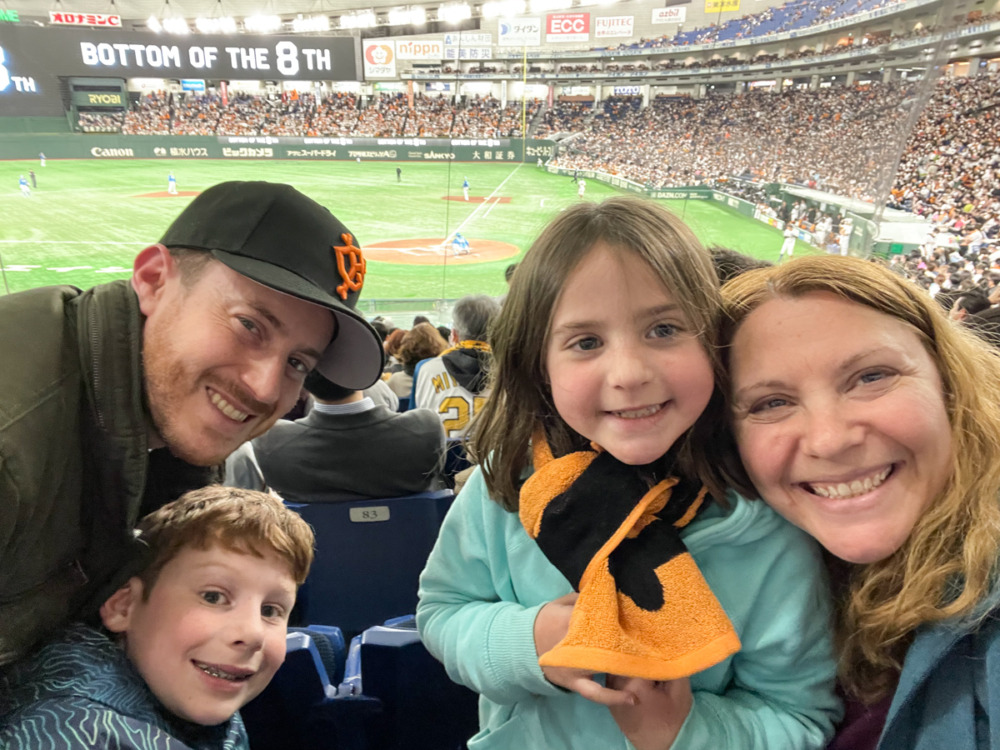 While sumo is Japan's official sport, baseball is actually the most popular sport in Japan today. Teams play in the Nippon Professional Baseball league, which consists of 12 teams with a season that runs from late March to late October, though spring break visitors like us can catch pre-season games beginning in late February.
We caught a matchup between the Tokyo-based Yomiuri Giants and the Hokkaido Fighters at the massive Tokyo Dome. I promise, this is the cleanest stadium you'll ever visit.
What's it like attending a Japanese baseball game? Like so much in day-to-day Tokyo it has a greater feeling of calm and order than a similar experience in the US. There are no fans shouting foul language and getting ejected for fist fights (hello, Dodger Stadium!). At times we felt like the only people in our section doing American-style clapping and cheering.
But that's not to say fans weren't engaged! Spectators watched with rapt attention, applauded respectfully for their team and everyone sang their team's coordinated fight song along with the brass bands located in the "super fan" sections.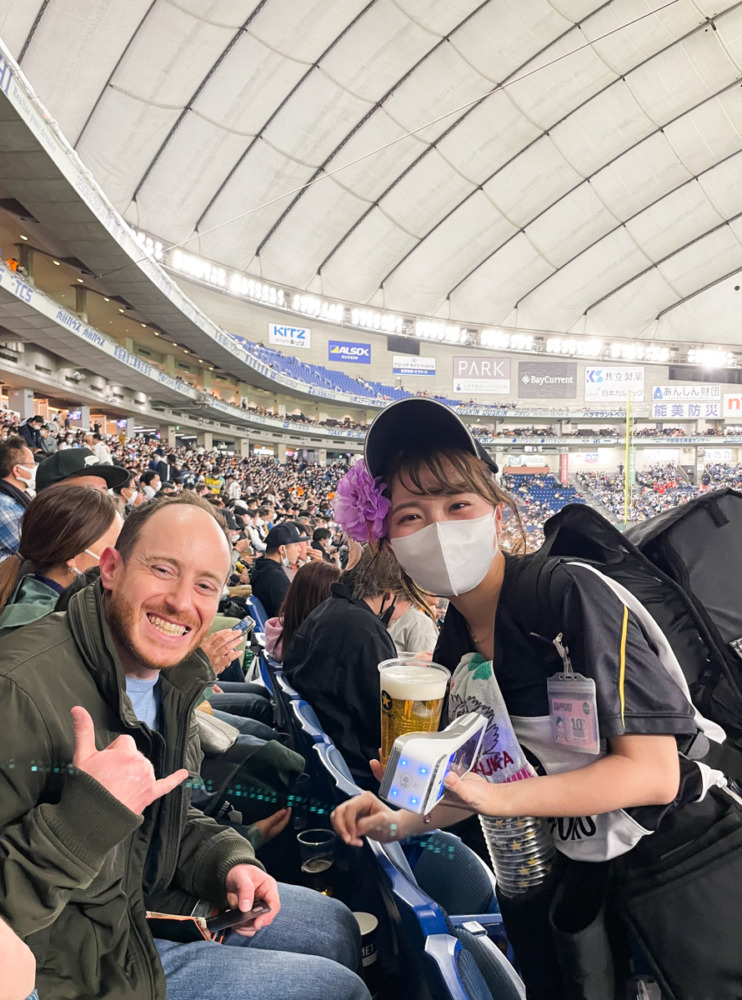 There are plenty of concessions on offer, and adults can enjoy a beverage courtesy of the young ladies carrying mini-kegs around the stadium to serve up any type of Japanese beer you can image. It's also an opportunity to buy a non-touristy souvenir from Japan – our family left with a Giants hat and rally towel, just like the local fans.
Overall hitting a baseball game is one of the best evenings activities in Japan for families – it's safe, it's fun, it's relatively affordable, and it's a great opportunity to sit down after walking 10 miles every day.
---
Ride a Bullet Train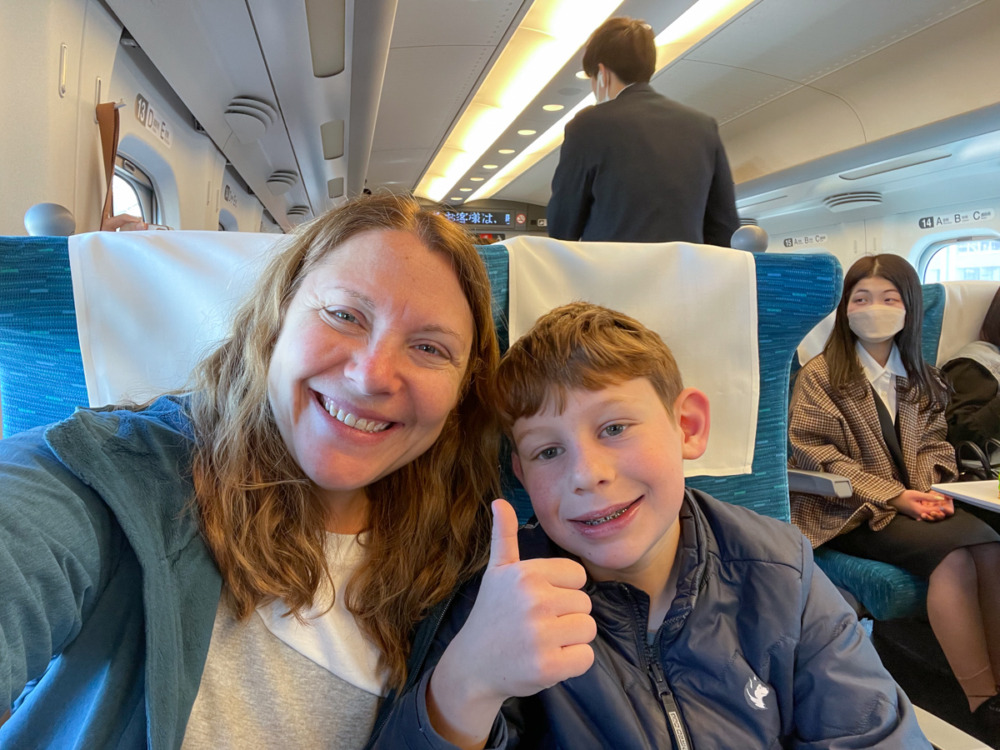 Nothing captivates a suburban kid's imagination more than blazing through the Japanese countryside at 200 mph! If you're visiting multiple locations in Japan, like Tokyo and Kyoto, you'll have at least on ride built into your itinerary.
Beyond the speed, bullet trains are just a really cool way to get around. Even the regular "economy" car is spacious and comfortable, with plenty of leg room and seat recline. You'll even have a tray table to rest your bento box on while you eat – be sure to pick one up in the train station before you board, as there are a million choices. It's like flying, but 100x more comfortable and fun.
Keep in mind that bullet trains only run between the major stations, so you'll usually need to plan for either local trains or a taxi on the ends. Individual bullet train rides can be extremely expensive, so it's worth comparing the prices versus the Japan Rail Pass. We used the 7 day JR Pass during our 10 day visit and it saved us tons of money. During that time we went from Tokyo to Hiroshima to Kyoto and back to Tokyo and saved over $100 per adult.
---
Try New Foods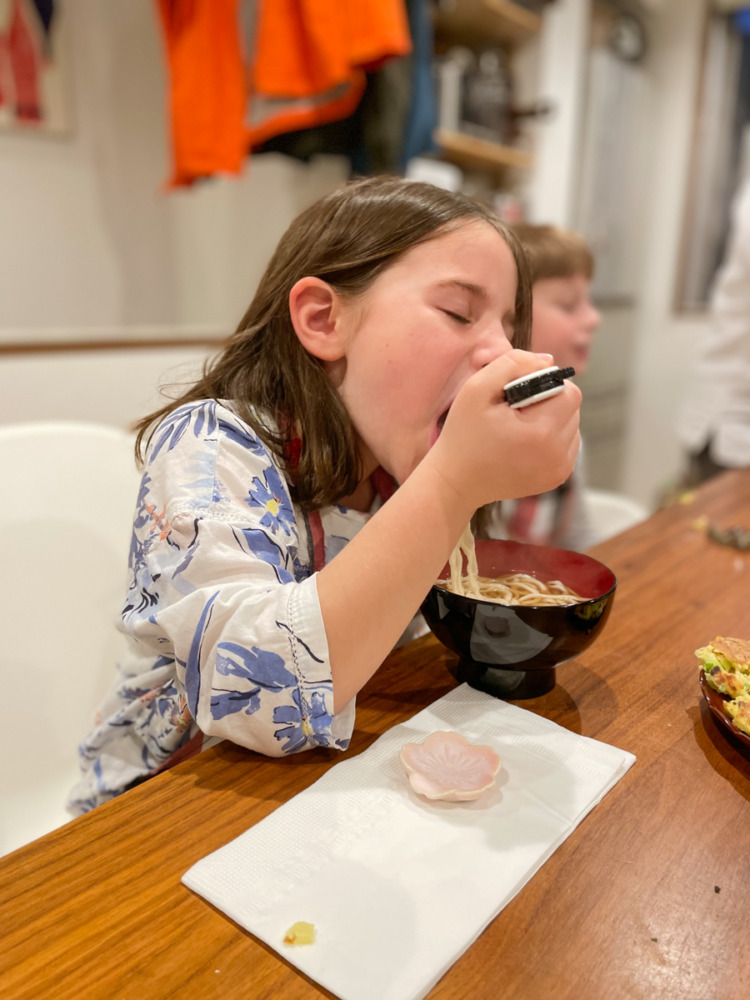 Most kids visiting Japan for the first time won't have tried the huge range of local cuisine they'll encounter. That's ok! There are plenty of options for both adventurous and particular eaters alike.
For the skeptics, start with noodle dishes like udon and ramen. We did an excellent cooking class on our second day in Tokyo at which we made udon from scratch, so they kids had a deep appreciation for it! At times our particular eater had cold noodles with a little sauce and at other times she had them in a simple soup.
Need some kid-friendly protein? You'll find fried chicken everywhere and most of it is very good, even some of the convenience store versions. There were more than a few times that fried chicken saved us at lunch time due to our dietary restrictions!
Lots of kids will love kushiyaki, which are skewers of grilled food. At many restaurants you can sit at the bar and watch the skewers as they're cooked, and there are plenty of varieties from simple cubes of chicken breast to delightful miniature chicken meatballs (both considered "yakitori") to Wagyu beef. We enjoyed several kushiyaki dinners and everyone walked away happy. The kids even got to try their hand at grilling thanks to a kind vendor outside the Tsukiji Fish Market!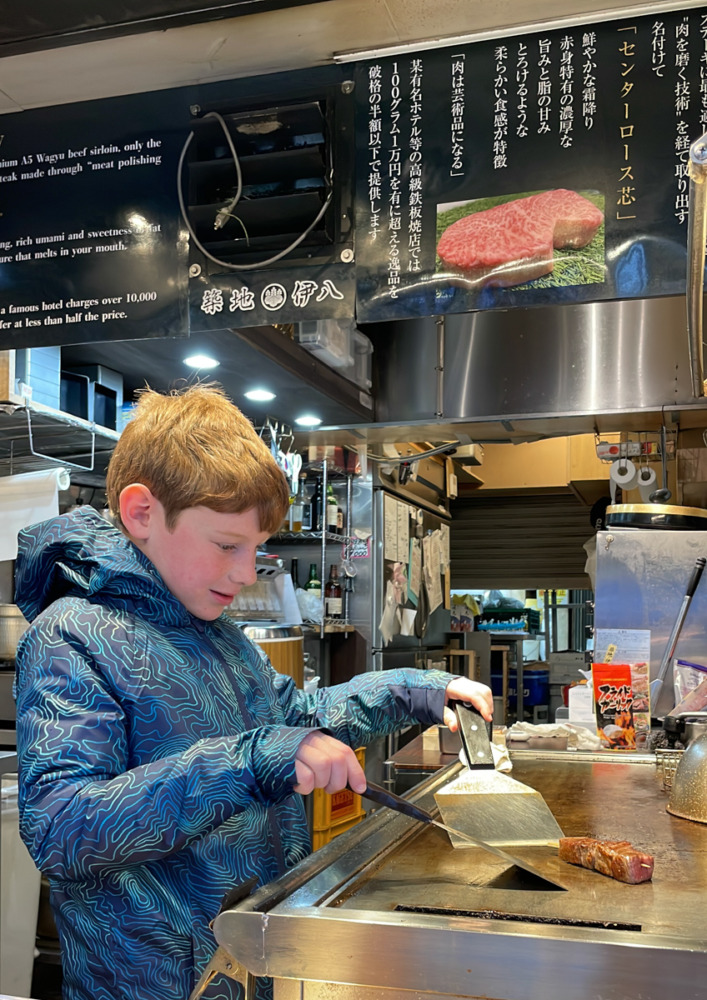 If you're ready to try some bigger adventures when you're visiting Japan with kids, conveyer belt sushi is a great fun way to do it. These aren't the highest quality sushi cuts you'll find in Japan, but they are a great way to engage your kids and get them to try something new and different. Thankfully we went on a helpful food tour the day we arrived in Tokyo and our guide showed us the ropes! The biggest tip? Even through it's tempting to grab a plate of fish as it rotates by, the better choice is to order fresh using the tablet at your table. It'll still (usually) come whizzing out on the upper track, but it's guaranteed not to have been sitting out for an hour.
Families who venture to Osaka or Hiroshima, you'll probably encounter the ultimate Japanese comfort food: okonomiyaki. This quickly became our son's favorite food after we made it in our cooking class, which was pretty surprising given the enormous amount of cabbage involved. But it's a tasty mix of egg, cabbage, some meat and (depending on who's making it and where they're from) a base of fried noodles or buckwheat pancake. Since okonomiyaki translates directly to "grilled how you like it" so there's plenty of room for variation and personal preference – it can even be a solid option for quasi-vegetarian food in Japan if you go to a place that's custom making yours (I can't promise that it won't have dried fish in the broth, though our cooking class had fully vegetarian ingredients available for us).
When all else fails, bring them back to their comfort zone with a visit to 7-11 to sample some Japanese candy. The flavors are much more diverse and unique than you'll find in the US but it still counts as broadening their culinary horizons!
---
Planning Your Kid-Friendly Trip To Japan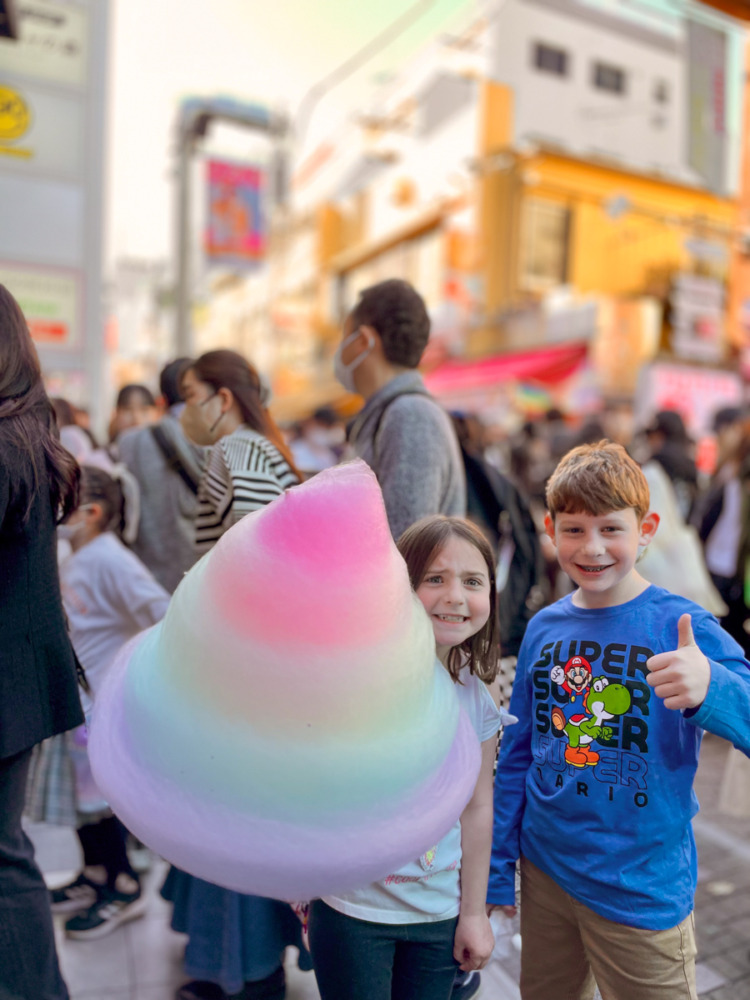 I hope this roundup of some of the best things to do in Japan with kids has inspired you to start planning your own amazing family trip to Japan! Let me know in the comments if you have any more questions as you plan your visit. Don't miss these resources as you plan your own travel to Japan with kids:
Still planning? Pin this for later!