Are you over the hassle of navigating yourself, your kids, your luggage and your car seats all over the airport?
Our partners at SkySquad have the answer! In conjunction with a growing list of airports around the US, vetted and permitted SkySquad assistants will help your family lug your stuff and navigate all the way from the car door to the plane door. They'll even go with you to pick up your rental car if you need.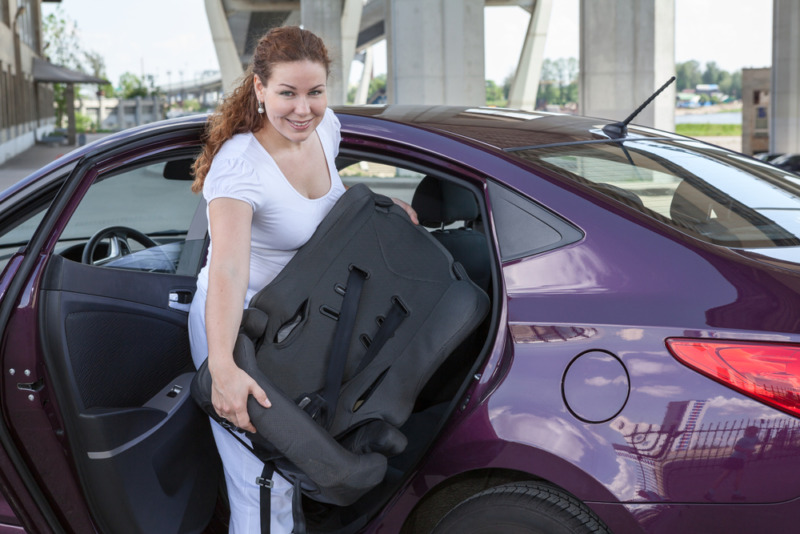 How much does SkySquad cost?
Their signature Globetrotter service to help you get checked in and through the airport costs $99 for a family for up to two hours of help. They'll even get you through the dreaded security line.
If you need help upon arrival, that'll cost just $49 for an hour. Your assistant will meet you at the gate for domestic flights or right after customs for an international flight. They can even help you out during a layover!
When should I use SkySquad?
There have been plenty of times in our family's travels when I wished we had another pair of hands! Like that time we moved and had 200lbs+ of luggage to check and six over-stuffed carry-ons with valuables. Not pictured below: me with my overloaded travel backpack and another rolling suitcase. Notice that Ronnie also has on an overloaded travel backpack and is carrying a garment bag.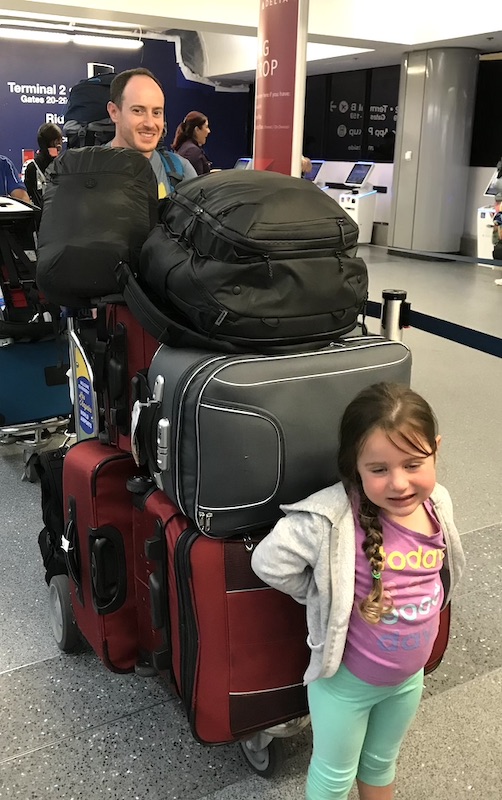 Or that time a family member had to make a last-minute emergency flight solo with two toddlers, their car seats and a pregnant belly.
Even on a garden variety family trip, sometimes it would be nice to have an extra (trusted) pair of hands to help with all the car seats, strollers and diaper bags so you focus on your kids and start your vacation off stress-free.
Where is SkySquad available?
As of June 2021, SkySquad is operational at Dulles (IAD), Reagan National (DCA) and Cincinnati (CVG). Baltimore-Washington International (BWI) and Fort Lauderdale-Hollywood (FLL) are coming soon!
Want to try SkySquad for free?
Enter below for your chance to win a free SkySquad booking. Everyone's a winner in this giveaway, because when you sign up for our emails you'll snag a code for 20% off your SkySquad booking.
Important note: Right now the service is only available at the airports mentioned above, so please only enter the giveaway if you have 2021 travel plans that take you to/from/through one of them! Want to snag a discount to use when SkySquad takes off in your city? Just sign up for our email lists (The Family Voyage and our sister site Travel Car Seat Mom) and we'll send it along. The two sites offer two different codes.
Fine print: This giveaway is sponsored by our friends at SkySquad and will conclude on 7/15/2021. The winning entry will be verified.
a Rafflecopter giveaway