Thanks to a great deal on our rental house and an abundance of local activities, we spent a full week staying in Killarney. We've already shared a few activities to do in town, but there are even more if you head out nearby! Check out the kids #1 top pick for Ireland down below.
Read the rest of our Ireland with Kids trip report or get more Europe travel inspiration
Use the interactive map to find vacation rentals and hotels in Killarney
---
Torc Falls
This beautiful little waterfall is actually in Killarney National Park – you can even visit by jaunting cart from Muckross House! It's a great stop on your way out of Killarney to some of the activities below. There's an easy parking lot off the road, and from there the short, toddler-friendly Torc Waterfall walk takes you to a beautiful view of the falls. The greenery is stunning, even more so with the blooming rhododendron framing the water.
If you'd rather do the full Torc Waterfall hike, you can veer left next to the falls and ascend the stepped path to find dense woods and beautiful views. Jacob was feeling adventurous, so we followed him up and were treated to a lovely view of Lough Leane (one of the three lakes we had crossed by boat). When you visit Killarney, make sure to stop here for a quick visit – just bring your bug spray!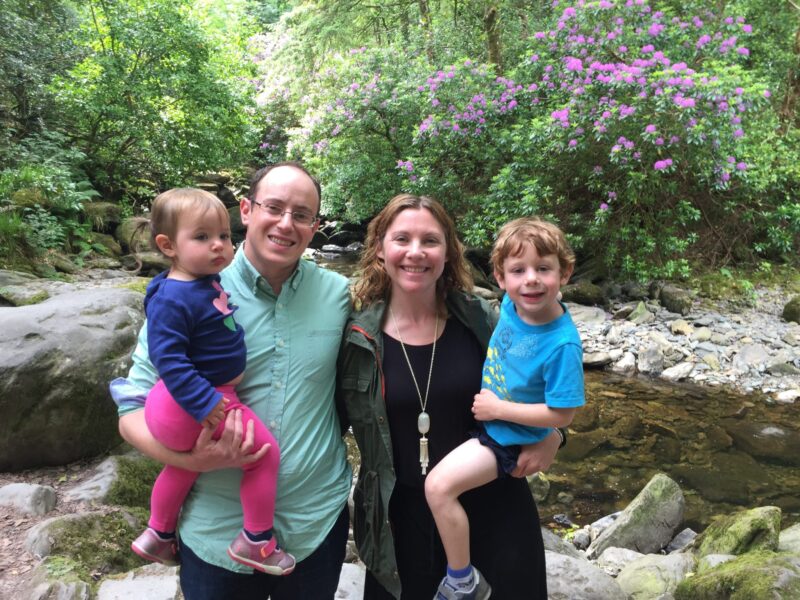 Kissane Sheep Farm
If you ask Jacob and Shoshana, the visit to Kissane Sheep Farm was the best thing we did in Ireland. Just a half hour drive from Killarney town, this is a real working sheep farm! We arrived in time to watch Gwenna herding the flock back and forth across the valley floor. She never missed a cue. See for yourself!
[kad_youtube url="https://youtu.be/MJn2VtQFShw" ]
The next stop on our visit was the sheep shearing. Much respect to the people who do this hard work! We never realized before that the fleece comes off in one huge piece. The sheep are raised in Ireland and much of the weaving takes place there too (even down the road at Muckross). However, in between the fleeces are sent across the water to England for washing and other preparation. The kids were enthralled by the shearing and loved touching the waxy lanolin. Lanolin is great for holding moisture on skin, so we picked up some of their home-made creams for ourselves and as gifts. The kids picked out stuffed sheep (stuffed with real wool, naturally).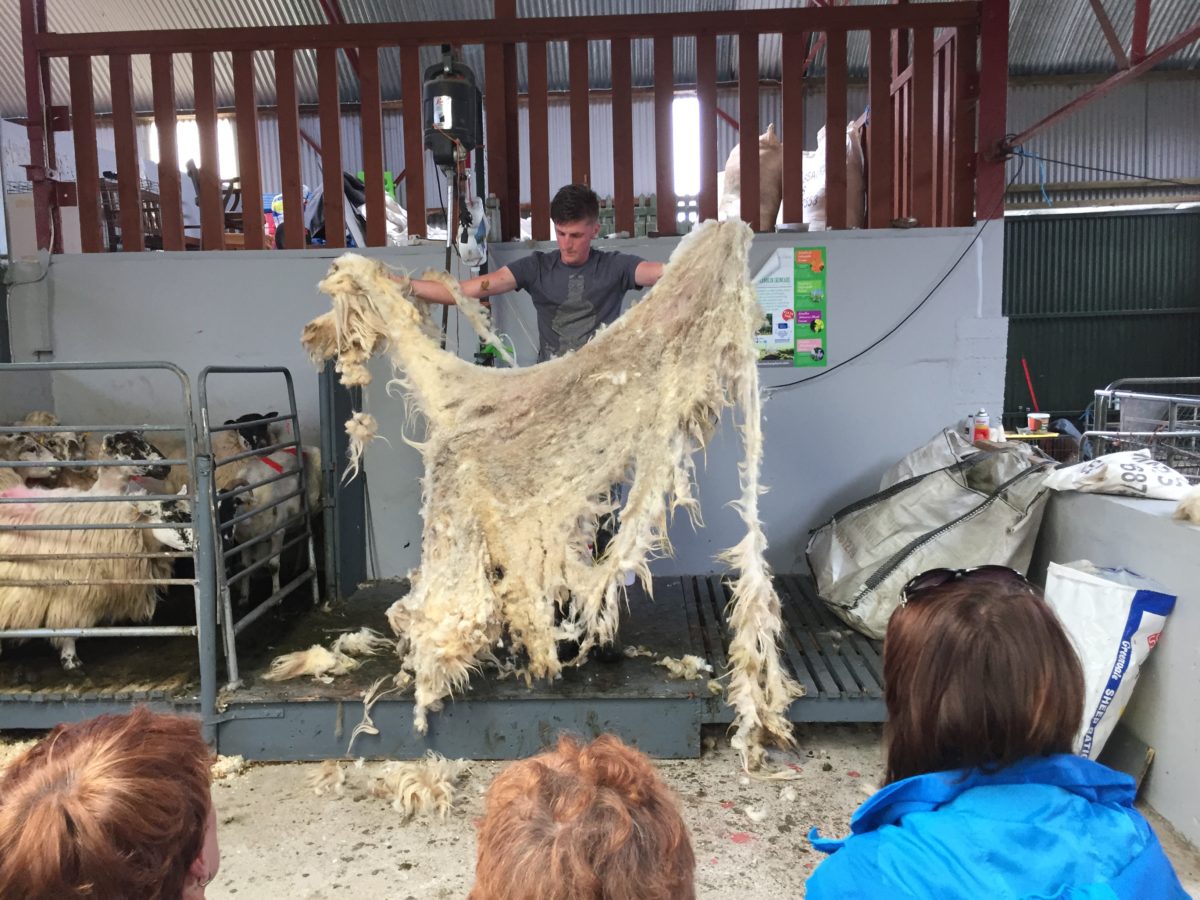 Since we were there in early summer, we got to hang out with lambs as young as a few hours old. That's right, we got to visit with a lamb born that very morning. Its mama was protective, but the older lambs were more social and loved being petted. Check out this sweet one month old nursling.
While I was enjoying some soft baby lamb snuggles, the rest of the crew had their fill and headed back outside. Gwenna was at it again! That girl doesn't quit. This time, the narration was provided by a German tour guide – but Gwenna was still just as impressive.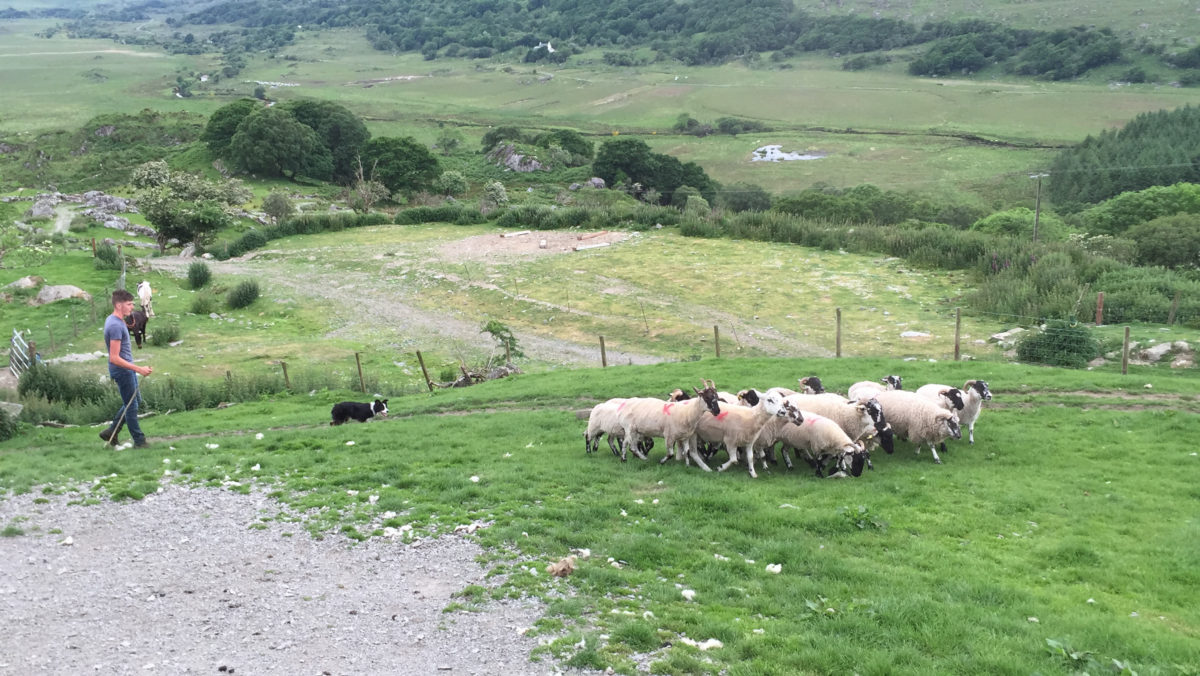 Hungry for a snack after all that time on the farm? Head to nearby Moll's Gap for a visit to Avoca Cafe, where you'll find one of the most stunning views around. The food is top-notch and interesting to boot – you'll find fresh salads, filling hot dishes and pastries too inviting to pass up.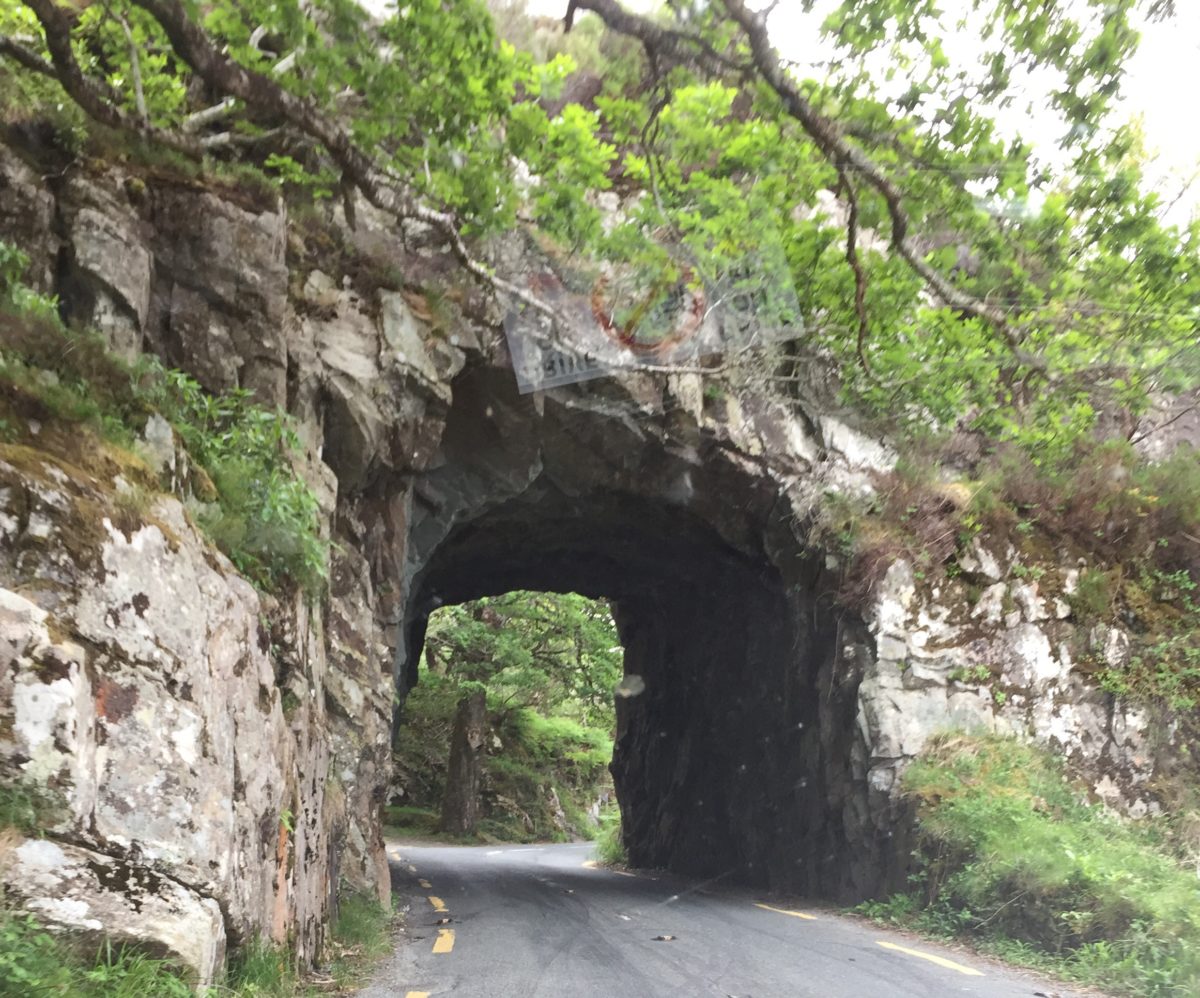 Staigue Fort
Confession: when we initially planned our time in County Kerry, we planned to drive the entire Ring. That's what you do, right? It turns out that driving the entire Ring of Kerry would take you an entire day, nearly sunrise to sunset. We weren't up to spending that long in the car, so we opted to drive part of the Ring and then turn back.
Torc Falls, Kissane Sheep Farm and Moll's Gap are all technically along the Ring. We drove about an hour further to enjoy the scenery and take in one last site before the rain got the best of us. Staigue Stone Fort, with a turnoff about 20 minutes after you pass the town of Sneem, was a great spot for our family to explore. The Iron-age fort lets their little imaginations and legs run free. The walls are almost 10ft wide at the top, so we all had fun walking around up there after sneaking through "secret passageways".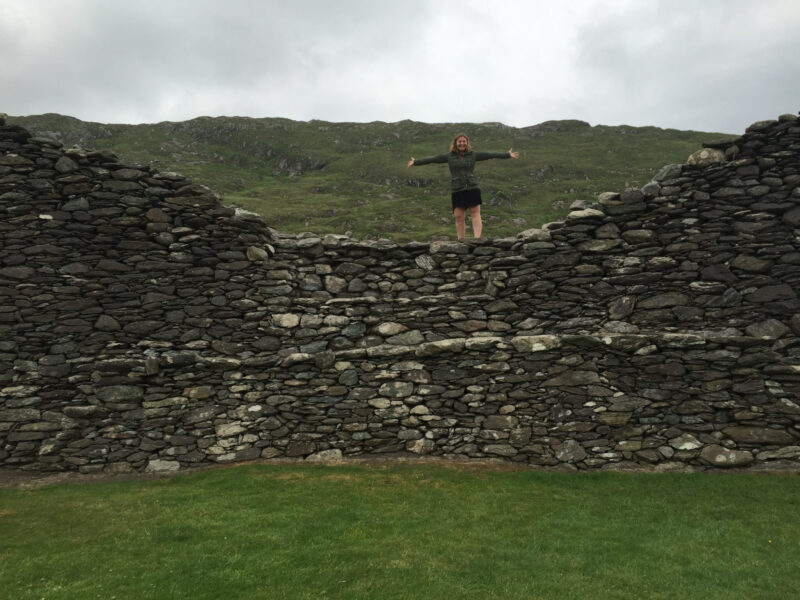 After some fun romping at the fort, the sky opened up so we headed back to Kenmare for dinner. Kenmare is a much quieter town than Killarney and would be a lovely place to stay, particularly if you preferred to do more daytrips to the south. The kids' favorite part: the puddles!
Want to see the rest of our Ireland with Kids trip report?
Links
Have you traveled the Ring of Kerry? Tell us your favorite stops!