I've been away a long time, but in my heart I still consider myself a "DC kid". Growing up in the nearby suburbs, we took for granted quick trips downtown to see all the sites. It wasn't until I moved away to a very different place that I realized how unique it is to explore DC on a whim!
Now as a parent I have the opportunity to see today's DC (which is very different) through the eyes of my own children. We've taken our kids to visit at least once every year for the last 8 years and it's been fun for me to hunt down the best things to do in DC with kids of different ages. Check out some of my top picks for Washington DC attractions in this guide, along with tips for where to stay in DC with kids and how to get around DC with kids.
Where To Stay In DC With Kids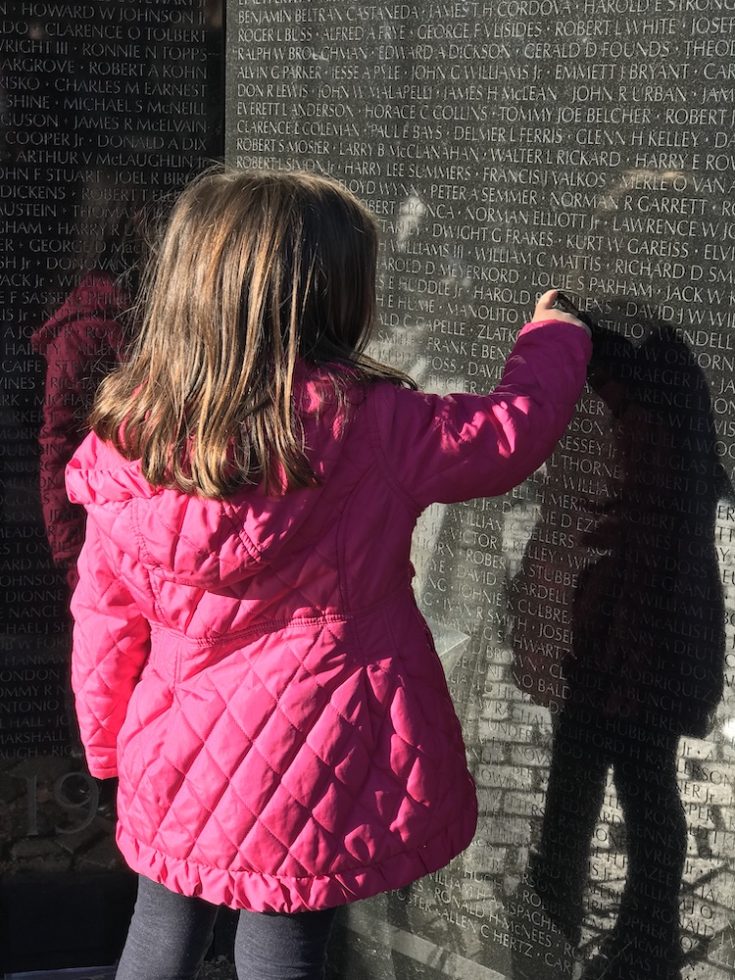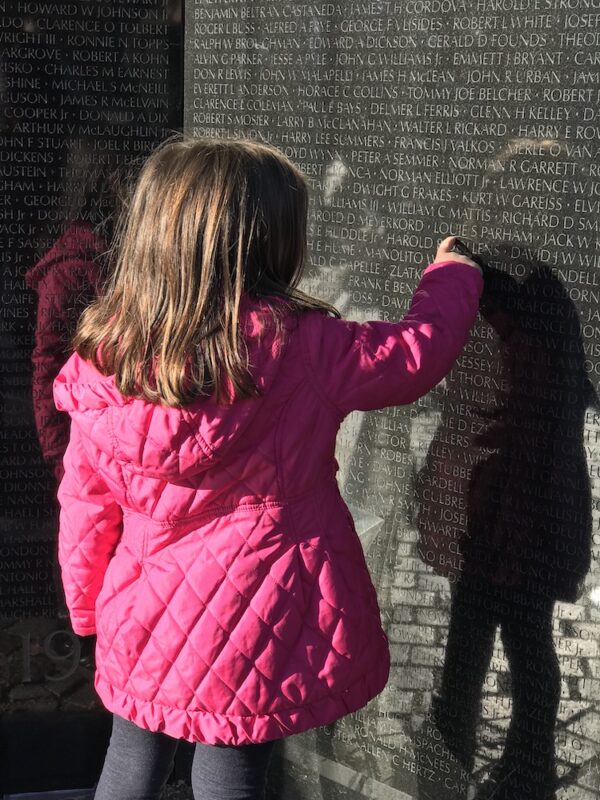 Why start with the best places to stay in DC? Because staying close to the Mall and other tourist sites will ensure that you make the most of your visit! DC traffic can be terrible and the Metro can get crowded and expensive. DC is one of those places where it really pays to stay pretty close to the sites.
If you want to visit all the touristy sites in DC, it's best to stay as close to the National Mall as possible. These are some of the best hotels in DC for families:
Another great option is to stay just across the river in Rosslyn, VA. It's an extremely quick Metro ride to the Mall and can be a better value. If you're driving to DC (whether it's your only destination or part of a broader trip involving a car) you'll also probably find cheaper parking in Rosslyn. As if all that's not enough, being in Virginia makes it easier to take a day trip to Mount Vernon or Shenandoah National Park. Here are the best hotels in Rosslyn for families:
If you're visiting DC on a budget, Courthouse is just one stop past Rosslyn and can be an even better value. Take a look at the Hilton Garden Inn Arlington Courthouse Plaza, which sometimes runs amazing specials.
For families who want plenty of space, the Embassy Suites in Old Town Alexandria is a great option. Old Town has its own charms to explore, but the hotel is a quick walk to the King Street metro station for easy access to downtown. The hotel space for up to 6 people in the two bedrooms/two bathroom suites, plus studio suites and one bedroom suites if you're on a tighter budget and don't need quite that much room. It's the best place for big families to stay near Washington DC.
In terms of cost, DC is extremely popular for families so any time over school breaks will be expensive for hotels. Spring break is the most expensive since the weather is great, everyone is off school and the cherry blossoms are blooming. It's lovely, but prepare to open your wallet. This article will help you figure out the best time to visit DC.
Use the interactive map to find vacation rentals and hotels in Washington, D.C.
---
What's the best airport in DC to fly into?
Every airport in and around DC has pros and cons… but I have my preference.
Dulles (IAD)
About 30-40 minutes to Arlington/DC… if traffic isn't bad, which is always a crapshoot. Public transportation right now is either bus 5A or the Silver line bus to the end of the Silver line in Reston (eventually Metro will come all the way out to Dulles and it will become much more convenient). If you opt to purchase an unlimited Metro pass, you'll get a $2 discount on these bus fares.
The airport is very spread out and some terminals require taking a "mobile lounge" and/or the newer internal train – allow plenty of extra time. Concerned about the nuisance of getting around IAD? Let the folks at SkySquad help you out! Their assistants are airport-approved to meet you right at the gate and they can take you as far as your rental car. On the way back, they'll meet you at your car and help your family through security and right to the gate. We've partnered with them to give you 20% off using coupon FV20!
Dulles offers a very robust flight schedule for both domestic and international travelers, especially on United.
Reagan National (DCA)
Transportation doesn't get any better: National Airport has its own Metro stop on the Blue line! It's a quick 15 minute hop if you're staying in Rosslyn, or add a few more minutes if you're staying downtown along the Blue line. It's a small airport and easy to navigate – plus it's beautiful. The downside is that there's a limited number of long-distance routes by law, so sometimes those can get pricey.
SkySquad can help you out here too if you need it. Families who choose to rent a car can either take the rental car shuttle or walk to the garage. We've done it both ways, as sometimes the shuttle line can be really long but if you're walking with a few kids and all their stuff an extra pair of hands is invaluable.
Baltimore-Washington International (BWI)
This is my least favorite of the bunch, but it's often the cheapest thanks to Southwest and Spirit. But you're looking at a minimum 1 hour drive, and I've had it take much, much more in traffic. Public transportation will take about 2 hours if you plan to stay near the Mall or in Arlington (which you should). It could make sense if you get an ultra-cheap fare and/or you plan to rent a car. BWI does require taking a shuttle to get to your rental car, so you may want SkySquad's help here too if you have lots of little kids – they hope to start service at BWI late in 2021.
Getting Around DC With Kids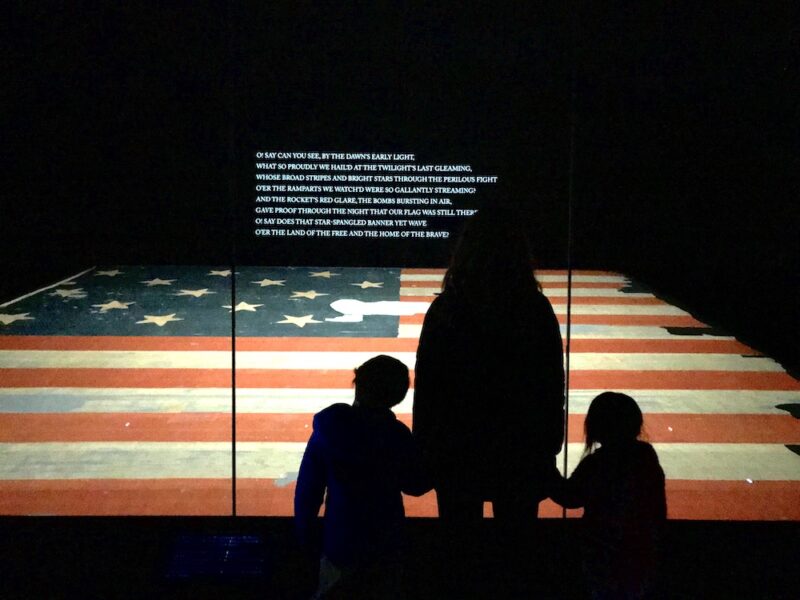 DC Metro with kids
One of the best thing about visiting Washington DC with kids is that it's pretty easy to get around without a car! The DC Metro is an efficient way to explore the entire city car-free… at least when it's not broken. In all seriousness, as long as you stay along a convenient Metro line like Blue or Orange you should be in good shape.
DC Metro fares aren't particularly cheap compared to other big cities, and you have to know in advance how they work.
DC Circulator with kids
Another great option is the DC Circulator, which is a limited-service bus line running through the city's urban core. There are routes servicing the National Mall, Georgetown and even a summer-only line to the Zoo.
The best part? Every ride is just $1! Kids under 5 are even free. If you're staying in the suburbs and take Metro in, you can even transfer to the Circulator within 2 hours for just 50 cents (transfers from one Circulator bus to another are free within 2 hours!). Note that those transfer benefits only apply if you're using a reusable SmarTrip card. If you just want to hop on at the spur of the moment, you can pay cash on the bus.
Uber in DC with kids
If Metro won't take you where you want to go or you prefer a faster option late at night, there are plentiful Ubers in Washington DC. Uber is sometimes more expensive than a taxi in DC, so be sure to check the fare estimate before you order a ride.
Some Uber options are available with a car seat (generally forward-facing only, so only legal for ages 2+) for a $10 surcharge and based on availability – get all the details on Uber and car seats. If you prefer to bring your own car seat, consider one of these folding car seats that's easy to bring with you for a day of touring.
Driving in DC
If public transit and ride sharing don't meet your needs, you can consider renting a car. That's what we usually do since we stay out in the 'burbs with family. Driving in DC is neither the worst nor the best driving we've had to do around the world, just make sure you have a GPS app handy on your phone.
The other important app to download and set up in advance is ParkMobile, which most meters use for mobile payment. You can also use it to reserve a garage space at a discounted rate – that's handy if you're staying in the suburbs and driving in, as many meters near the mall max out at 2-4 hours. Some lots also use SpotHero, but we've found ParkMobile the most versatile.
Keep in mind that the entire DC metro area now requires rear facing children until at least age 2. Be sure to bring an appropriate travel car seat that you know how to use correctly and that complies with local law.
The Best Things To Do In DC With Kids
Take A Tour Of The National Mall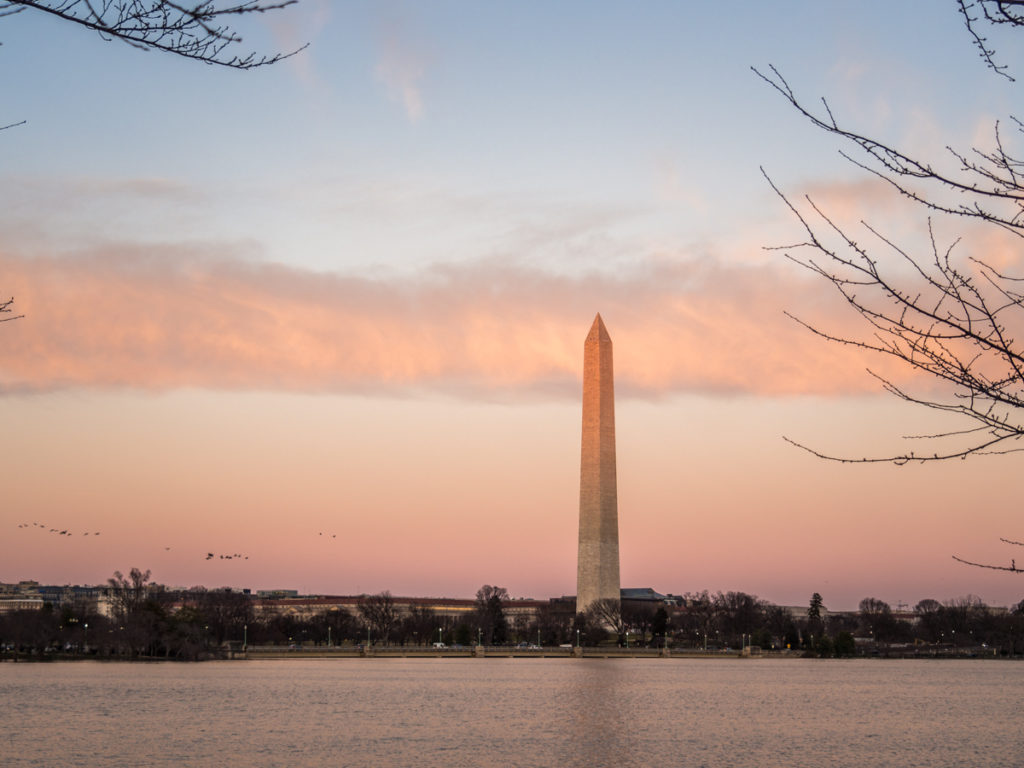 All those buildings and monuments mean something! Even if your kids don't want to listen to you go on and on about them, they'll definitely listen to the engaging guides at DC by Foot.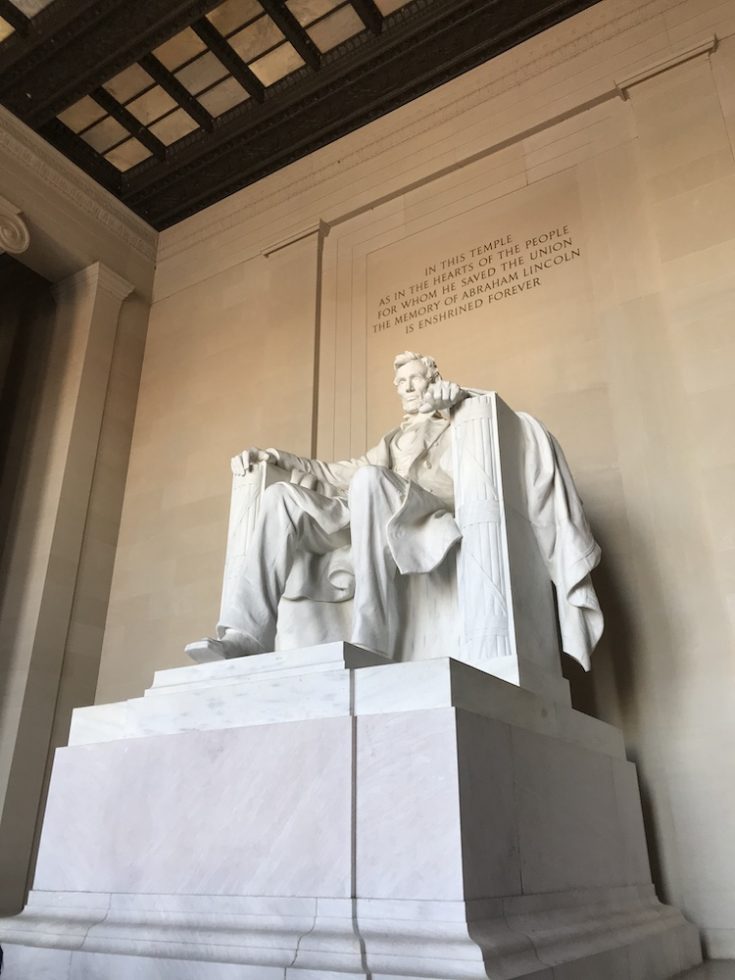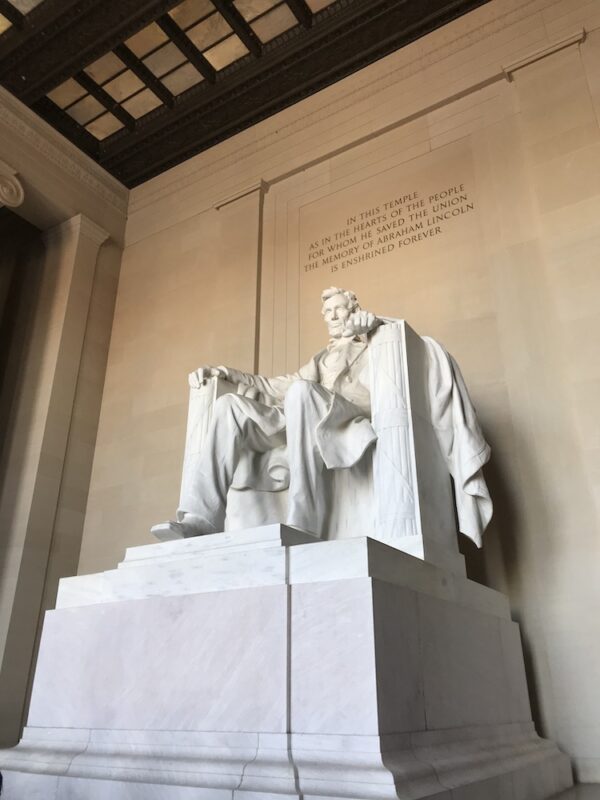 Why? Because they know the juicy stuff. Like the true color of the White House. Or how the Vietnam Veterans Memorial design was chosen – in a way that would violate alllll sorts of privacy laws today.
There are plenty of options to choose from. We did the classic National Mall tour but parted ways with our group at the Lincoln Memorial. That gave us two hours on the tour and about a 20 minute walk back to the meeting point. If your kids are older, you could stay for the full four hour tour. Younger kids might prefer the scavenger hunt option, though that doesn't cover the Washington Monument or the White House.
You'll also hit some of the best photo spots in DC while you're there, so be sure to bring your camera!
Explore The Natural History Museum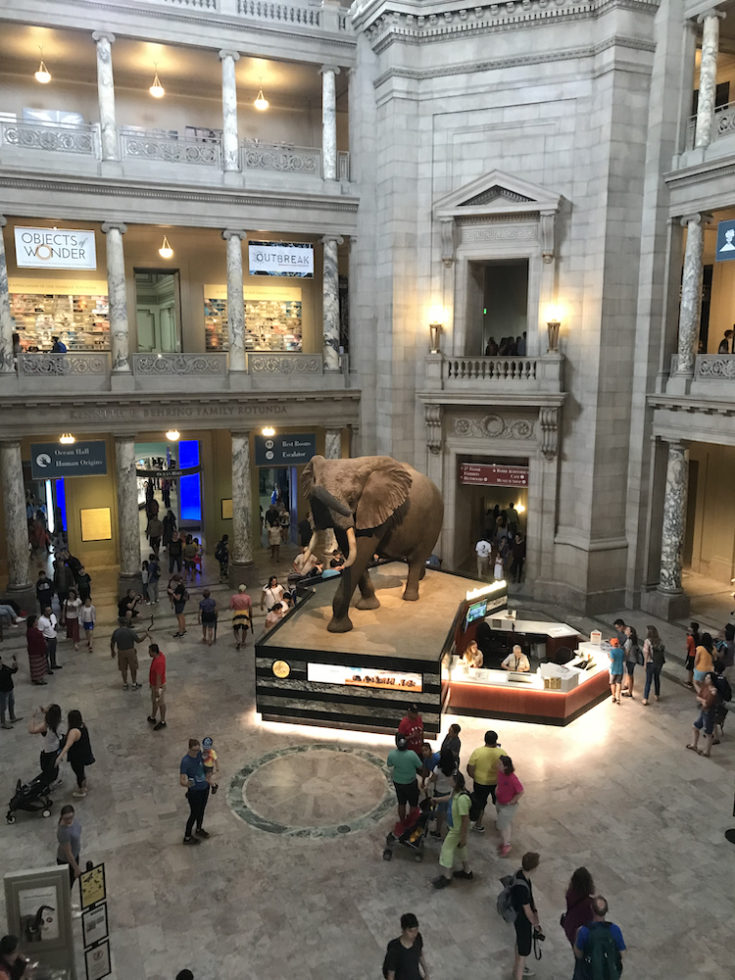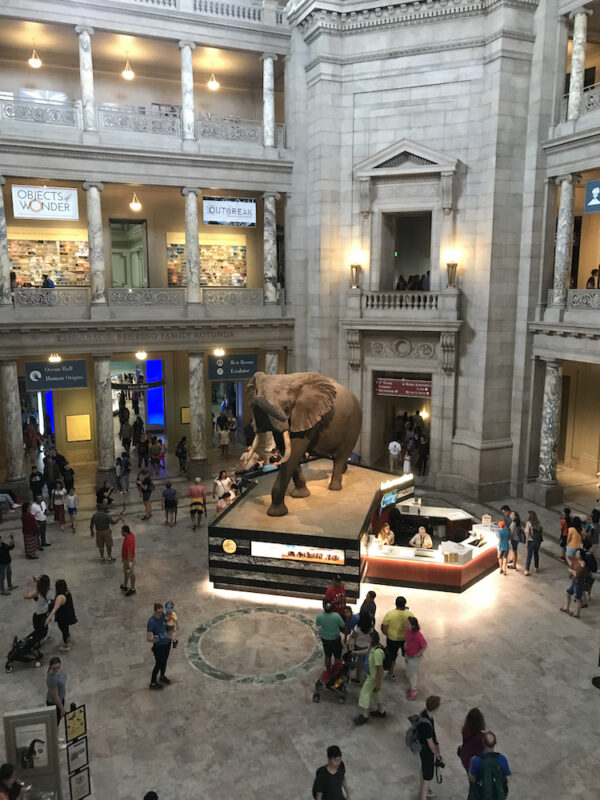 The best has gotten even better.
The National Museum of Natural History has to be the best museum in DC for kids. It's benefitted from a huge renovation over the last decade! The original rotunda and surrounding exhibits (Hello, Hope Diamond!) are still in tact.
But on the back side there's now an enormous new area devoted to aquatic life and deep sea exploration. It's extremely cool! In mid-2019 the updated dinosaur exhibit finally opened and we can't wait to check it out.
Our kids' favorite area is Q?rius, the hands-on investigative area for kids. They can explore specimens from the museum collection, solve challenge puzzles about the spread of infectious diseases, practice their fossil identification skills and more.
Meet The Residents Of The National Zoo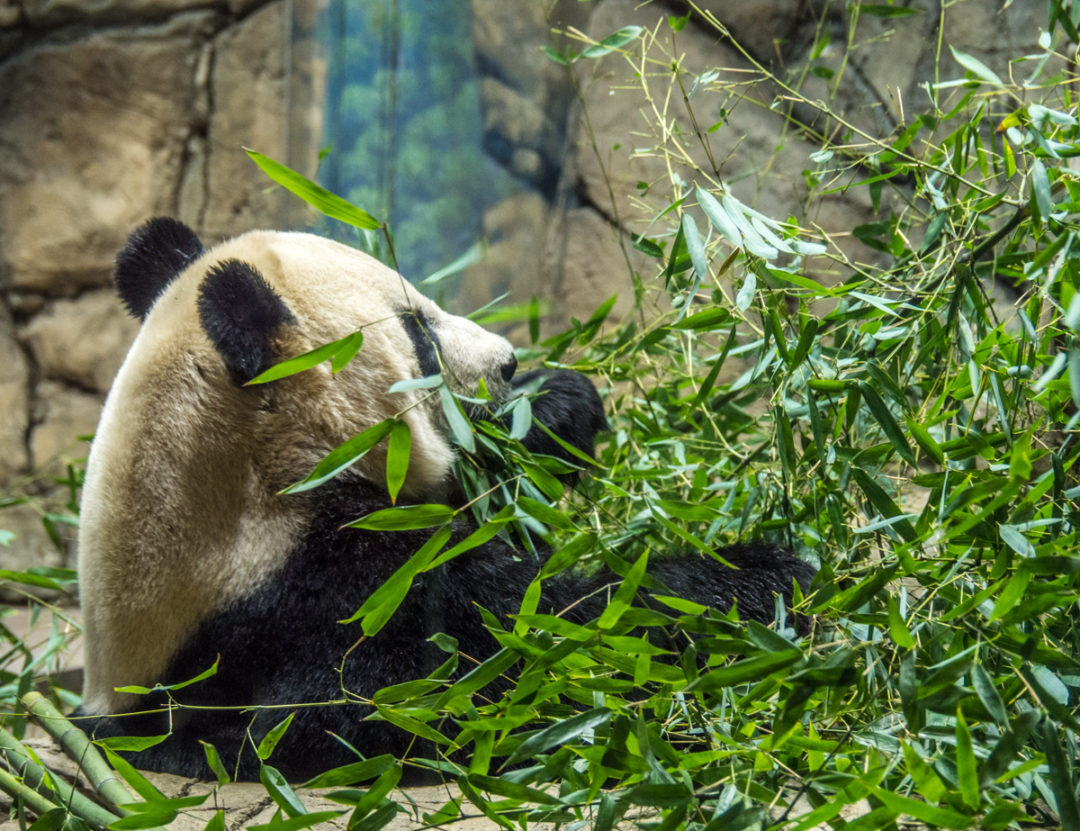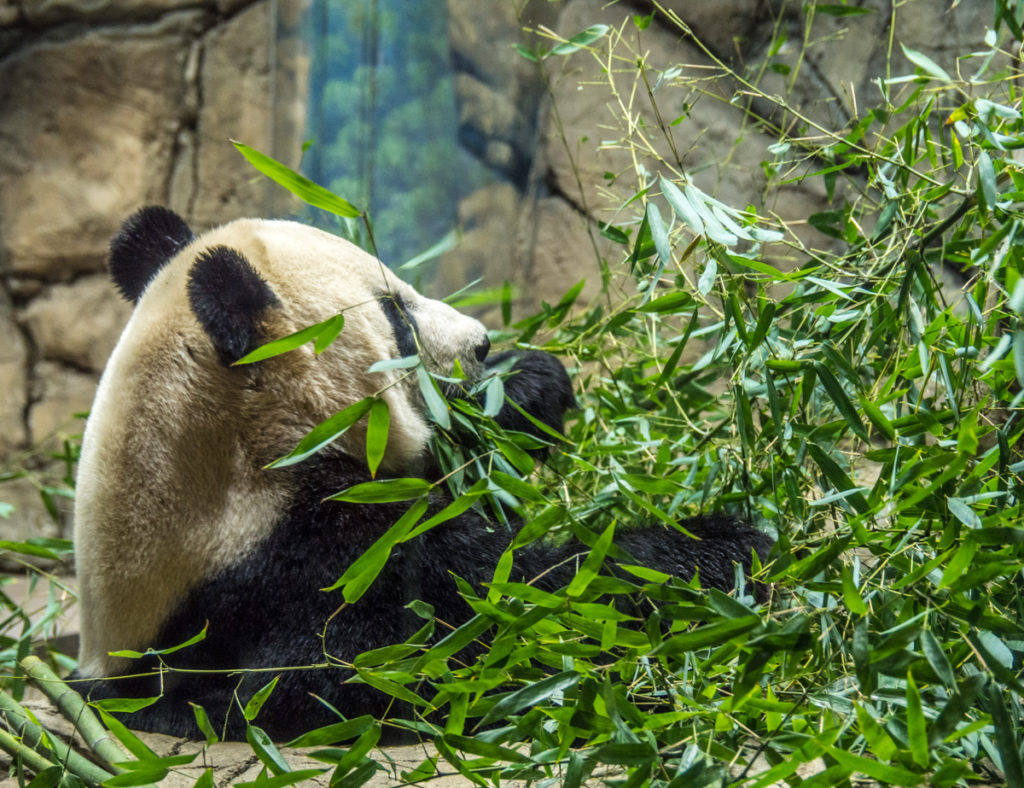 The National Zoo is always a delight! While other comparably-awesome zoos around America could easily cost a family almost $100 to visit for a day, the National Zoo (just like almost everything in DC) is totally free!
Not only is it free, but it really is great. The most unique attraction by far is the giant panda habitat. The current residents are Mei Xiang and Tian Tian. Young Bei Bei returned to China in 2019 per international agreements. You can even see what they're up to right now. The National Zoo staff is hard at work not only caring for the pandas and working on the breeding program but also doing important research on panda biology and behavior.
Other highlights include elephants, primates and more. But the great news is that if you just want to see the pandas, you can pop in and out without any guilt about spending money. That said, our kids love the animal-themed carousel and nearby "big cats" too.
While you're in the area, you could always pop by the Washington National Cathedral (not free) to see its glorious stained glass – they even have some areas specifically designed for kids! Or hit up the super-cool Beauvoir Outdoors playground next to the Cathedral, but be sure to check the hours before you go.
Visit At Least One Federal Building
I get that kids have limited attention spans for "boring stuff" like government. But it's important for them to realize that Washington DC is the nation's capital and has some important buildings. Some great options to consider are:
Check Out A Less Popular Museum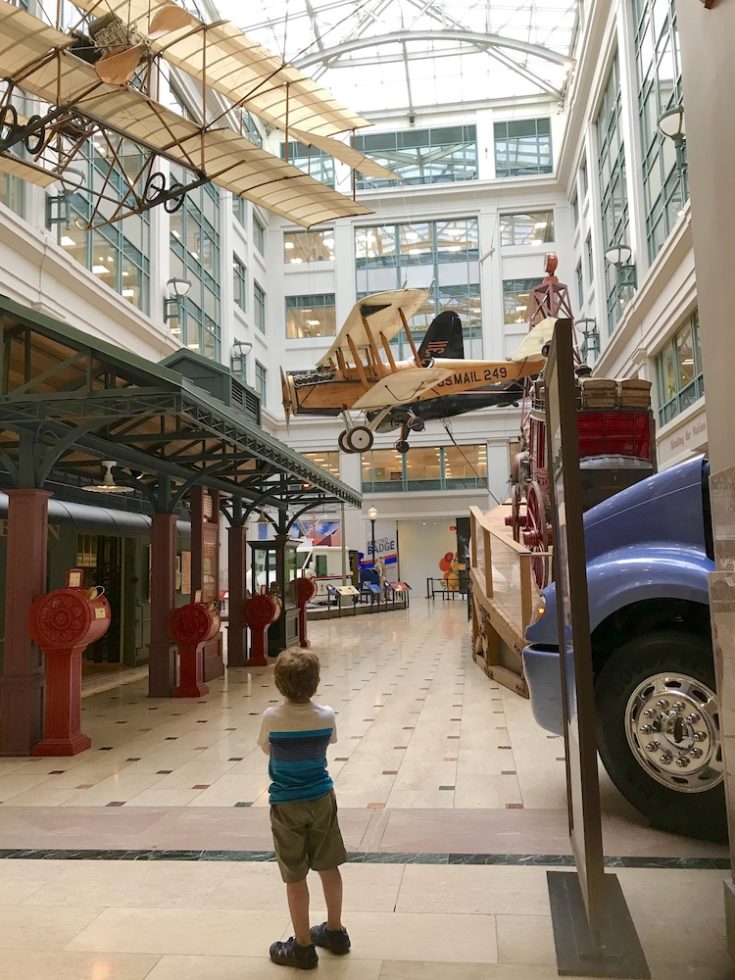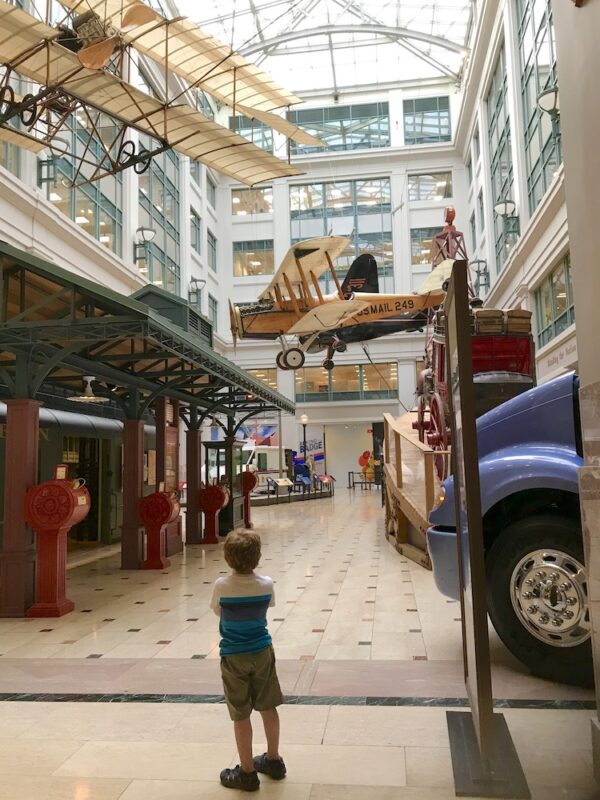 Everyone goes to Natural History (and they should, because it's awesome). But DC is overflowing with cool museums and nearly all of them are free. Most of them are very close to each other, so it's easy to spend an hour or two and then hop to the next one. There are a few we've enjoyed with our kids that are a great addition to your DC itinerary with kids: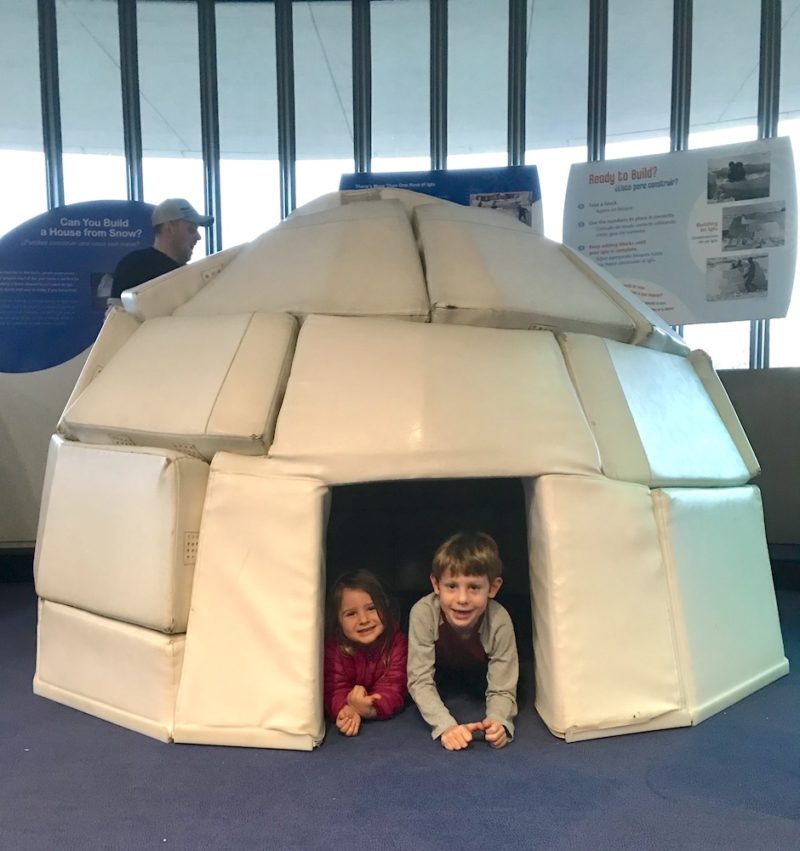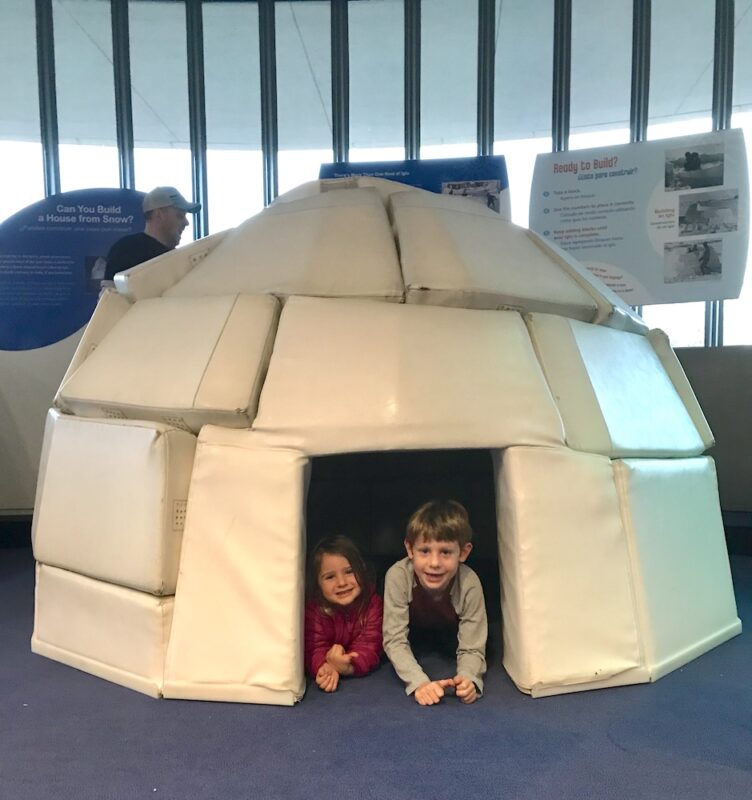 We hope you've enjoyed these suggestions! As semi-locals we spend a lot of time in DC and we look forward to adding more as we go.
Tell us in the comments: What's your favorite thing to do in DC with kids?
Still planning? Pin this for later!